The 6 Best Payday Loan Services in Ottawa
Whether you've got bills to pay ASAP or you're out of grocery money, there are lots of reasons you may need to take out a short term loan. Today, we're bringing you the best payday loan services in Ottawa to help you out with your situation!
We'll also be discussing whether taking out a loan at this time is right for you, the average interest rates, and a few answers to FAQs by the end, so stick around until then!
What to Consider before Taking Out a Payday Loan
It's very important to consider a few things before taking out a payday loan. Take a look here:
1. Am I already dealing with debt?
Ask yourself if you really can afford to get into more debt, and if what you're getting the loan for is a real need. Hidden charges and high interest fees can effectively double what you took out in the first place.
Consult with a financial advisor or credit counsellor to help you with debt management if you're having trouble with payments. They can even give you ideas about how to get on a budget.
2. Will I be able to pay it back on time?
As the name suggests, payday loans are short term loans that you will be paying back by your next paycheque.
Not paying back a loan on time can drag your credit score down and cause much bigger problems in the future, so never borrow what you can't pay back the next payday.
3. Are there other options I haven't thought of?
From selling unused items, clothes, and electronics to loaning money from friends and family, many people find resourceful ways to manage until their next payday. There are also cheaper alternatives such as personal loans, credit cards, lines of credit, and cash advances.
Considering all the alternatives could save you quite a bit of money and give you a sense of accomplishment for handling your finances well.
4. Do I know everything I need to know?
Ask your lender a few important questions: how much will it all cost in the end, what happens if you can't pay on time, or if cancelling is an option. Knowing all this will definitely provide valuable insight and help you make the right decision for yourself.
Remember to take your time with these things and not to jump into them!
What's the Interest Rate for a Payday Loan Cost in Ottawa
Depending on the lender, the interest can be anywhere from 15% to 60%.
Luckily, the criminal code of Canada bans interest rates above 60%, but bear in mind that this is still a huge rate and should always be considered when taking out a short-term loan.
Top Payday Loan Services in Ottawa
Now that we know the basics, let's get down to business! Here are our picks for the best payday loan services in the city!
1. GoDay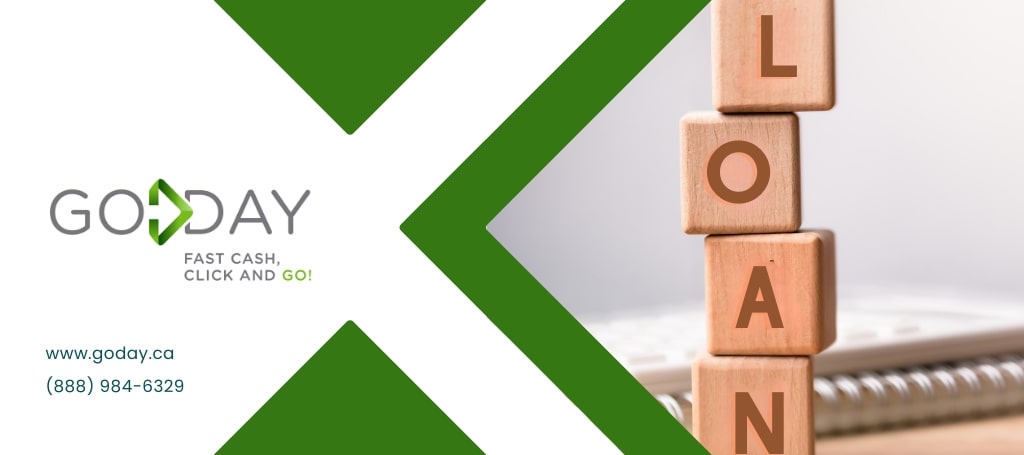 BEST FOR
Fast cash
SERVICES
Payday loans
Personal loans
WEBSITE
www.goday.ca
CONTACT DETAILS
(888) 984-6329
OPERATING HOURS
24/7
First established in 2012, GoDay is an online alternative lender headquartered in Toronto that quickly branched out throughout Canada. They currently have thousands of reviews on trustpilot, have a BBB A+ rating, and are Norton Secured!
Individuals looking for extra funds can apply for a payday loan or personal loan with GoDay. They operate 24/7, allowing you to apply from any device from PC to mobile.
They have flexible borrowing options that you can apply for and you can even receive funds on the same day. Clients have also said that they're very easy to work with and have reliably helped them out in their time of need more than once.
Online and mobile application available
Flexible borrowing
Excellent information protection
Great customer service
First-timers can only loan up to $500
Customer Reviews
With great information protection and flexible borrowing, GoDay has risen to become one of the top loaning companies in Canada. Check out these happy clients:
"It has been a pleasure dealing with the professional agents at GoDay. Their online application was brief, easy to complete and before I knew it, they had e-transferred funds into my account. I will definitely use GoDay's services again." -Lisa Wiens
"Fast and easy service. Using the most updated technology makes things simple. Standard price for borrowing and payment options are great!" -Angeka B
2. iCash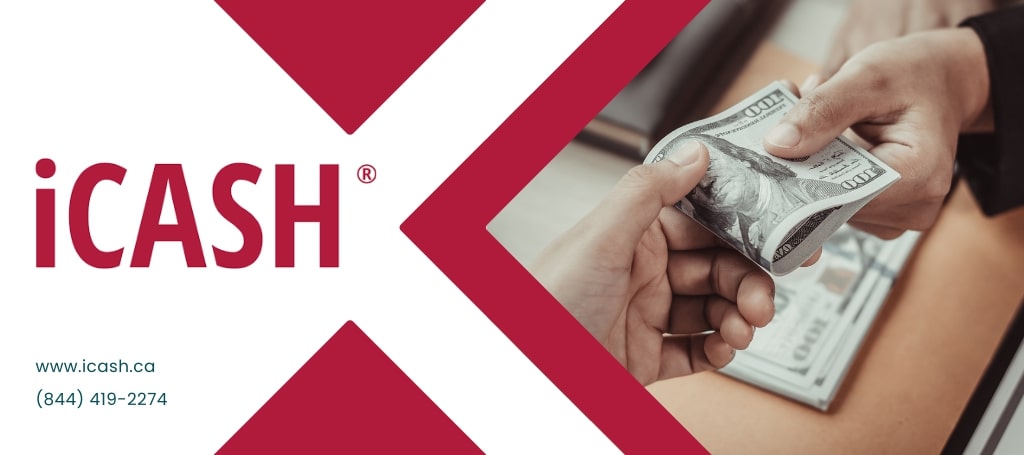 BEST FOR
General short-term loans
SERVICES
Personal loans
Installment loans
Cash advance
Business loans
Payday loans
WEBSITE
www.icash.ca
ADDRESS
372 Bertha St, Hawkesbury, ON K6A 2A8, Canada
CONTACT DETAILS
(844) 419-2274
OPERATING HOURS
24/7
Available in 5 provinces, iCash is an online-based source of fast, small loans. They are licensed and require no prior documentation; they base your eligibility on income level, employment stability, and other factors past good credit.
While loans can typically be paid off in 2 or 3 bi-weekly installments, for some loans you'll have the option of paying your full balance whenever you want, free of charge, as long as it falls within the designated time limits.
They have a strong encryption technology to protect your data and ensure it can't be sold to or stolen by third parties. They also have a hotline that can be called 24 hours to assist clients for any need.
Operates in multiple cities
Informative website
Best rate for short term loans
Has a mobile app
Lenient loaning requirements
Several have complained of very long wait times for approval over the app, possibly due to technical glitches
Ironically, with how easy it is to get a loan from here, it could encourage bad spending habits
Customer Reviews
Thanks to the speed and simplicity of applying, iCash is a widely used payday loan service throughout Canada. Here are a couple of satisfied clients:
"Recommend! Easy-to-use & Fast Service.
I've received a quick response each time I've completed an application/request for a loan, received funds in an e-transfer soon after receiving my approval, they offer Cash-back Rewards for those in good standing with repayment, and the app & website are both very easy to navigate & user friendly. I'd recommend iCash." –Rebecca
"I've been using Icash for quite awhile because they are without a doubt the Best online loan service in Ontario. They're quick, reliable and flexible. They approved me quickly when I first started and as time goes by if you keep using them, you get bonus money that can be cashed out anytime. I just notified them that I wanted my bonus money and within 10 minutes, no questions asked, they deposited $85 that I had earned through my loans. Nice little Xmas present for myself. Their terms are much better than other loan companies. Interest is once a month, not once a week like some other places. Thanks ICash. Merry Christmas." -Steve Holt
3. Money Mart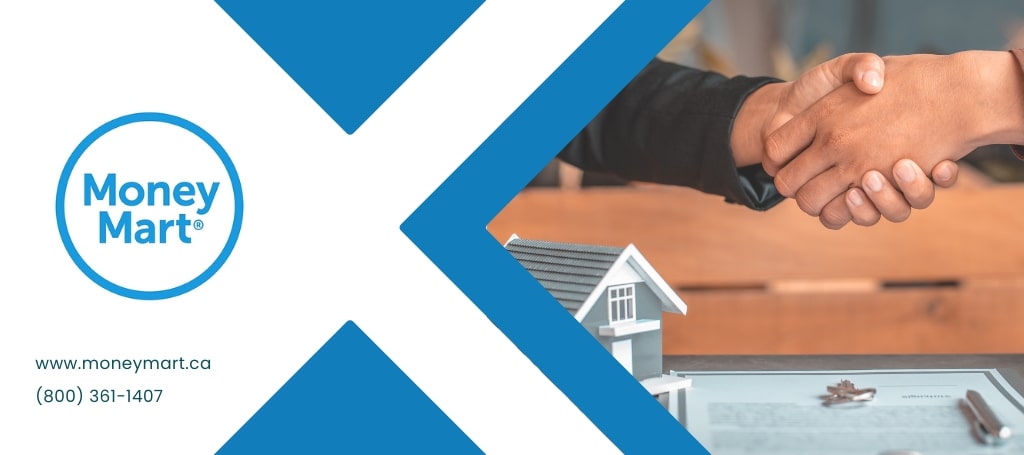 BEST FOR
Personal loans
SERVICES
Personal loans
Installment loans
Cash advance
Business loans
Payday loans
WEBSITE
www.moneymart.ca
CONTACT DETAILS
(800) 361-1407
OPERATING HOURS
24/7
Money Mart is one of the leading providers of financial services in North America with over 500 locations in Canada since it was established in 1982. They've had over 2 million customers in the past 40 years.
They offer a variety of financial loaning services like consumer loans (Installment Loans and Cash Advance), cheque cashing, money transfers, prepaid credit cards and much more. They also have lenient loaning requirements, so having bad credit won't pose as much of an issue compared to most lending services.
They operate 24/7, so you can do anything from sending in applications to making calls to customer service.
You can pre-apply
Lenient loaning requirements
It takes 1-2 days to receive funds through bank deposit
Bank account may be required
Customer Reviews
We've heard good things about Money Mart's services through the years, but we'll let these satisfied clients tell you:
"The service is always wonderful here. As soon as you arrive, they are right there to look after you. The ladies are polite and courteous and always have a smile!!" -Pete Z
"The service has never been anything short of amazing. I honestly cannot rate this company high enough. An absolute pleasure to do business with" -Richard Baldin
4. My Canada Payday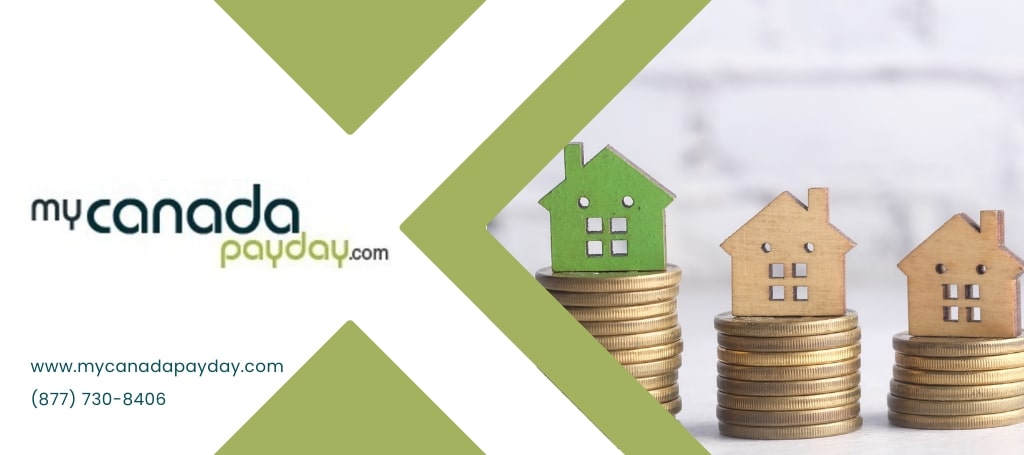 BEST FOR
General loaning needs
SERVICES
Personal loans
Installment loans
Cash advance
Business loans
Payday loans
WEBSITE
www.mycanadapayday.com
CONTACT DETAILS
(877) 730-8406


[email protected]

OPERATING HOURS
Mon – Fri 5:00am – 8:00pm
Weekends & Holidays 9:00am – 5:00pm
LICENSE #
4721539
My Canada Payday is a locally owned and operated business and a fully licensed payday lender throughout multiple provinces. They started out in Vancouver and have branched out since then.
They've eliminated the need for storefront locations and operate online completely. Both their PC and mobile application processes are extremely quick and easy, and even more so for returning borrowers.
They cater often to those with lower credit scores and allow them to improve their scores by repaying their loans on time. Their customer service representatives are also available during the day to assist for any issues.
Applications online and in person
Lenient requirements
Quick approval and release
Competitive interest rates
Customer service could use some work
Customer Reviews
As they have some of the lowest interest rates, it's no wonder people keep coming back to My Canada Payday for their services. Here are a few of customers who've had a good experience with them:
I love this company there are always accommodating and very friendly. Way cheaper to loan from this company than a lot of others" -Carol
"I am grateful for the business that CanadaPaydayLoad provides to/for me. They have friendly, and efficient service in getting you what you need. I highly recommend them if your in need of a few extra dollars." -Mary Ann Nawagesic
5. Mr. Payday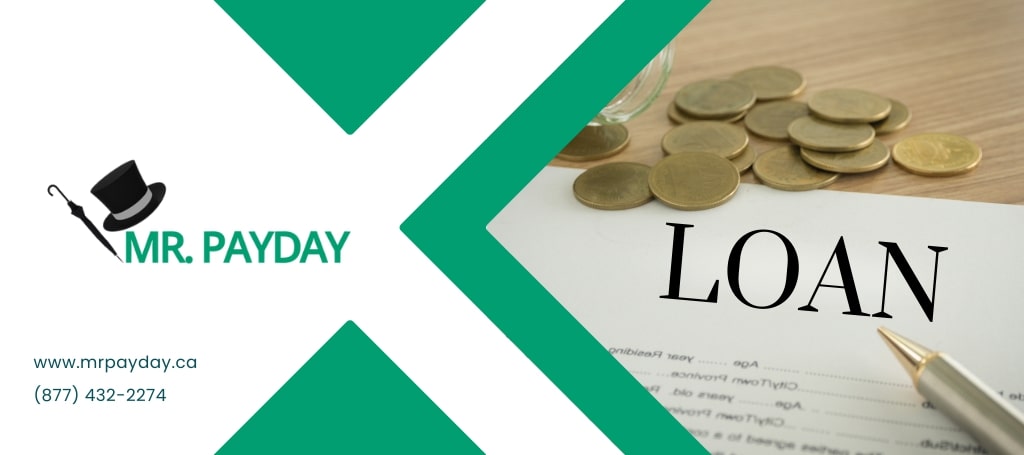 BEST FOR
General loaning needs
SERVICES
Personal loans
Installment loans
Cash advance
Business loans
Payday loans
WEBSITE
www.mrpayday.ca
ADDRESS
1 Rideau Street, Suite 700, Ottawa, ON K1N 8S7
CONTACT DETAILS
(877) 432-2274
OPERATING HOURS
Mon – Thu 1:00pm – 9:00pm
Fri 12:00pm -10:00pm
Sat 2:00pm – 8:00pm
Sun closed
Mr. Payday is one of the leading providers of online payday loans in Canada. They have a high approval rate and have been in business since 2002, serving hundreds of thousands of clients to date.
They don't accept walk-ins, but they do have online applications that are a lot easier to take care of and take a few minutes to complete. You can get approval in 30 minutes during business hours and then receive your loan within a few hours.
They have lenient loaning requirements provided that you have a steady job and are over 19 years of age. Customer service can be contacted during business hours.
Has a mobile app
Over 1,000 reviews on Trustpilot
Operates in multiple cities
Customer service could use some work
Approval takes longer after hours
Customer Reviews
Simple and reliable, Mr. Payday has helped individuals get what they need within a day. Here's what some satisfied clients have to say:
"Teller was polite and professional and was able to get me the money I needed.
Thank you, Mr. Payday Easy" -Larry M
"Easy, simple and quick!" -Sheila Williams
6. Capital Day Payloans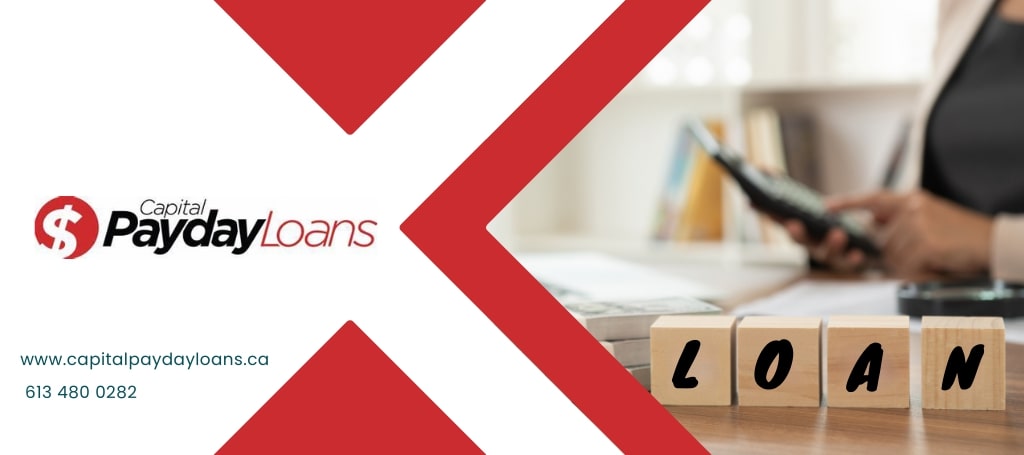 BEST FOR
Payday Loans
SERVICES
Payday Loans, Cash Advance
WEBSITE
https://www.capitalpaydayloans.ca/
ADDRESS
290 Montreal Rd. #101, Ottawa, ON K1L 6B9
CONTACT DETAILS
(+1) 613-480-0282, 613 480 0282 |

[email protected]

OPERATING HOURS
Tuesday – Friday, 12:00 to 6:00 PM
If you need cash in a flash, then Capital Payday Loans is the place to go to. Capital Payday Loans offer the best efficiency with their easy online application that can be processed in just 30 minutes.
Applying for their services online also allows you to have same-day loans as well as same-day transfers! Signing up online also has other perks such as getting a $200 interest-free loan, but do note that most of these perks are only available on the first loan.
Once your application has been approved, you can quickly receive funds directly in your bank account. In the end, many clients have recommended Capital Payday Loans for its quick and efficient process, as well as receiving their loan quickly, which enabled them to get through emergency situations. Get your cash in a flash with Capital Payday Loans.
Same day transfers
Easy online process
Online application perks
Limited loan offers
Short opening hours
FAQs About Payday Loans
---
That concludes our list of the best payday loans in Ottawa! We hope you found this helpful.
Did we miss a company you recommend? Tell us all about it, as we'd love to hear from you!
We have more articles that can help you manage your finances better. Are you looking to consolidate your debts to make your monthly payments easier to handle? Check out our article on debt consolidation companies in Ottawa!