The 7 Best Divorce Lawyer in Ottawa
Divorce may be heavy as it sounds but sometimes, it is the best way to preserve that bond formed in a marriage. Coming to terms with your partner is already a long and nerve-racking process—that's why we came up with the list of the best divorce lawyers in Ottawa to help you.
This guide also includes questions you might have in finding the best legal services for you like cost, process, and the best approach for your concerns. We hope that you find this helpful in closing a chapter of your life and start anew.
How Much does a Divorce Lawyer Cost in Ottawa
Here are the estimated cost of services to help you find divorce lawyers that suit your needs within your budget. Keep in mind that rates are subject to change based on your chosen law firms.
Initial Consultation
| | |
| --- | --- |
| Service | Average cost |
| Monetary Retainer | $1,000 |
| Initial Consultation (per hour) | $200 |
Legal Process
| | |
| --- | --- |
| Service | Average Cost |
| Legal Representation (per hour) | $250 |
| Legal Coaching (per hour) | $250 |
| Separation Agreement | $3,500 |
| Uncontested Divorce | $1,000 |
| Litigation | $45,000 |
The Top Divorce Lawyers in Ottawa
Filing for divorce is a tough decision to make but in the long run, it could be something spouses need to preserve what's left in a marriage. The services, process, and fees aren't easy endeavors so having a divorce lawyer that puts you first is a must.
To help you, we've made a list of top divorce lawyers in Ottawa!
1. RPB FAMILY LAW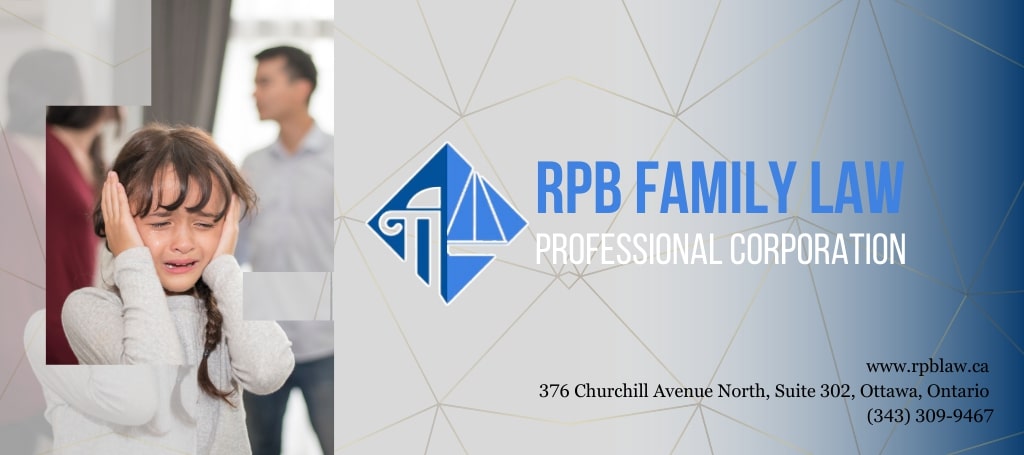 SERVICES
Spousal support, child support, parenting time, child custody, division of property, separation, and divorce.
WEBSITE
http://rpblaw.ca/
ADDRESS
376 Churchill Avenue North, Suite 302, Ottawa, Ontario, K1Z 5C3
CONTACT DETAILS
(343) 309-9467


[email protected]

OPERATING HOURS
Monday – Friday, 9:00 AM – 5 PM
If you're looking for one of the best family lawyers in Ottawa, then RFB Family Law might be the best one for you.
They are a team of 6 highly experienced lawyers that provide client-centered services focusing on your needs and demands.
They mainly do divorce, separation, child and spousal support, and custody and access, however they also provide other family related services including parenting time and division of property.
Upon checking their reviews, we noticed that several of their customers have been recommending them because of their timely and prompt communication and reliable family law advice that promotes your needs.
Since we all know that every family is different, they aim to approach every case with compassion and an open mind from divorce cases to child custody agreements so that they can make an efficient and personalized solution.
We also like how they are very transparent about their rates, they are cost-effective and the legal billing is very reasonable. You can focus on what matters most which is our family when you work with them because of their hassle-free services.
Client-centered service
Focuses on Family Law
Great rates
Timely and prompt customer communication
Customer Reviews
Professional, encouraging, and understanding
"I had the pleasure of working with Samah on a very challenging custody case. Throughout, she was very professional, encouraging, and understanding. I appreciated the sound legal advice she gave, which helped me navigate this difficult time successfully. Along the way, she won several important motions, got me some of my costs back, and negotiated favourable concessions on my behalf. This paved the way to much better long-term outcomes for my case, and I am grateful to her for all she's done. A wonderful attorney who will work hard for you to get the best possible results." – Eric Pelletier
Very supportive, patient, resourceful, and always keeps me up to date on my case.
"I highly recommend RPB Family Law! Ronan was wonderful to work with. Very supportive, patient, resourceful and always keeps me up to date on my case. Thanks you so much for helping me resolve my case with success. All the best to you and David." – Amira Ayed
2. Davies Law Firm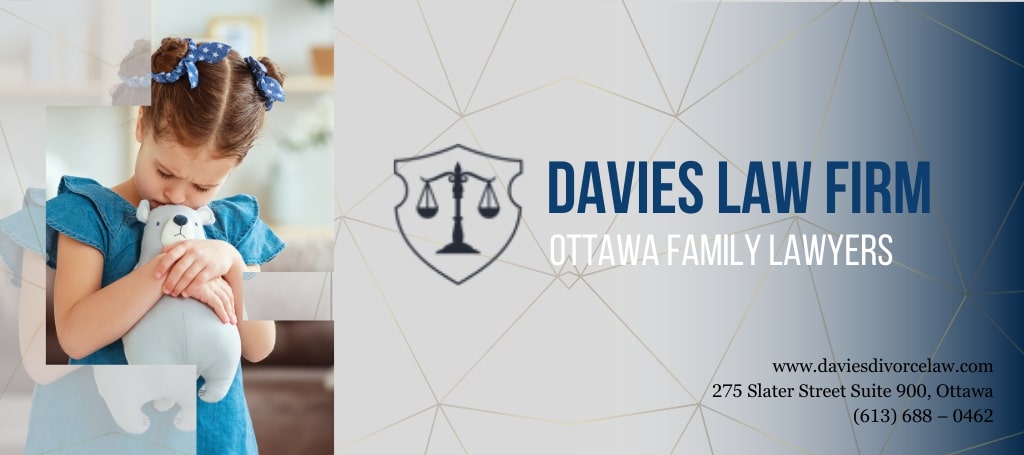 SERVICES
Divorce and Separation
Mediation
Child Custody
Child Support
Contracts and Agreements
Litigation
Appeal Work
Arbitration
WEBSITE
www.daviesdivorcelaw.com
ADDRESS
275 Slater Street Suite 900, Ottawa, ON K1P 5H9
CONTACT DETAILS
Phone: (613) 688 – 0462


[email protected]

OPERATING HOURS
Open 24 hours
Davies Law Firm is led and owned by Tanya Claudia Davies, a legal representation expert in family law matters. Their firm is centered on legal family matters from agreements to representations.
Their assistance starts from divorce and separation, whether you are filing for or your spouse has filed against you. They can help you complete the process of uncontested divorce through Alternative Dispute Resolution (ADR) and litigate the case to resolve outstanding issues on your behalf.
They offer assistance with resolving disputes such as division of property, disposal of marital home, complex asset division, child custody and access, child support, and spousal support.
Not only that, their services also extend to Post-Divorce Order modifications if you need to, such as change in income, living conditions, and so on.
Their team of experienced lawyers will help you make the best decision in these areas to save you from worries and overlooking details.
Strong law credentials
Wide range of services
Personalized service
Price is not mentioned on on website
Customer Reviews
Do you think Davies Law Firm meets your needs? To help you further, here are the reviews by by previous clients:
"Winning the 2020 Top Choise Awards is the cherry on top of the cheesecake for Davies Law Firm, their consistent pursuit of continued excellence hasn't gone unnoticed!" -Nathan
"It was a pleasure meeting you, your rare positive energy is contagious, everyone speaks great about you personally and as a Lawyer, looking forward to see you again soon!" -Bradlee
3. Daniels Law Firm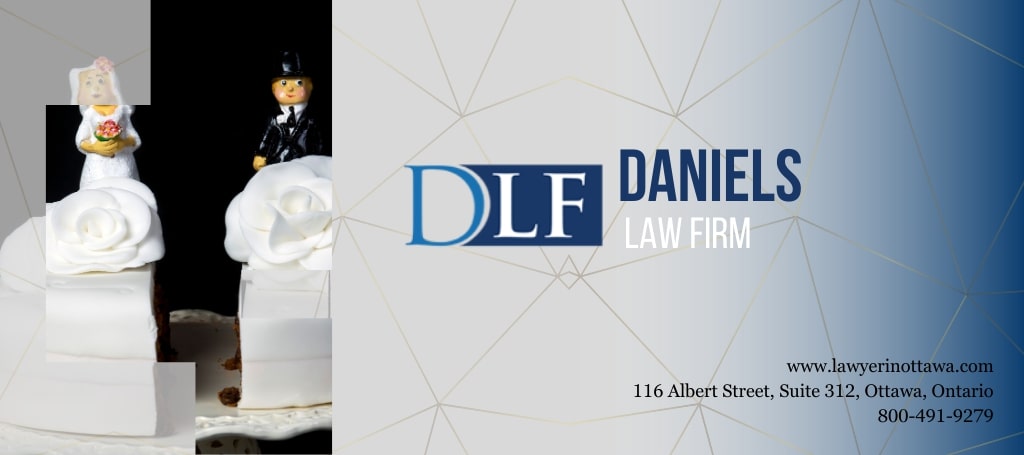 SERVICES
Divorce and Separation
Child Custody and Access
Post-Separation Modifications
Child Support and Spousal Support
WEBSITE
www.lawyerinottawa.com
ADDRESS
116 Albert Street, Suite 312, Ottawa, Ontario K1P 5G3
CONTACT DETAILS
Toll Free: 800-491-9279
OPERATING HOURS
Mon-Fri 9am-5pm
Daniels Law Firm has an extensive range of legal services offered to their clients. Their divorce and separation practice starts with negotiation with your spouse and covers child care arrangement, custody, spousal support, and property division.
When all of these are agreed upon, the firm will help you obtain an uncontested divorce. In case of a contested divorce, their experienced courtroom lawyers are ready to represent you during the litigation process.
They customize each case based on their client's situation and need to help find the middle ground between each party. They will help you understand the law governing the issues to help you protect your children as this period can also be challenging for them.
Daniels Law Firm also helps clients to obtain annulment to legally declare that the marriage never existed. The firm can discuss this possibility during a consultation to help you broaden your course of action during these difficult times of your life.
A team of widely experienced lawyers
Extensive range of legal services
Fees and quotations can sometimes be unclear
Customer Reviews
A good introduction will give you an insight but nothing is more reliable than the previous clients' first-hand experiences. To guide you, here's what people say about Daniels Law Firm:
"Daniels Law Firm was recommended to me by an acquaintance to handle my family separation and divorce. Angela worked on my case diligently and at the end I got all I wanted in my divorce. I received a great service and I highly recommend, I will go to Daniels Law Firm in the future for any family court proceedings" -Melvin
"Lawyers at Daniels Law Firm helped me with my family case, I value honesty, the lawyer was very professional and honest. I was explained well how the process will play and what to expect, I was not over-promised and at the end the result was great and what I needed. I am very pleased with the service and I will recommend Daniel Law Firm to anyone who needs legal representation. Thank you." -Zoey
4. Clayton Law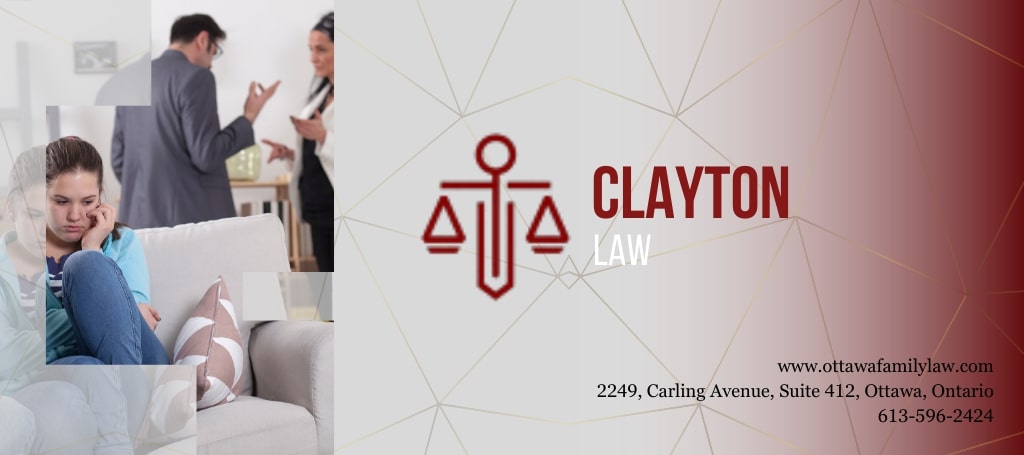 SERVICES
Divorce
Custody
Child Support
Spousal Support
Tax Issues
Property Division
Domestic Contracts
Annulments
Wills & Estates
WEBSITE
www.ottawafamilylaw.com
ADDRESS
2249, Carling Avenue, Suite 412, Ottawa, Ontario, K2B 7E9
CONTACT DETAILS
613.596-2424
OPERATING HOURS
Mon-Fri 8:30 am – 5:00 am
With over 25 years of family law experience, Clayton Law has provided their clients excellent service in resolving family disputes. They offer assistance in filing divorce by enlightening you with the grounds to obtain it.
The firm offers common family law practices to their clients such as divorce, custody, child support, spousal support, property division, and others like tax issues and annulments.
Clayton Law's process in solving issues in family law starts with a proposal before creating a separation agreement. Succeeded by mediation with a professional, then a Collaborative Family Law, and a five-way facilitated settlement meeting.
Going to court is their last resort as it is the most aggravating part of a divorce process. Nevertheless, their experienced courtroom lawyers will be ready to assist you.
Their members also help you negotiate terms of separation agreements and help you identify the paperwork that might cause you unnecessary anxiety when not understood well.
Service fees included on website
2 decades of practice in family law
Efficient and supportive law firm
Will immediately require funding to go on with the process
Customer Reviews
Any business will do their best to convince you to avail their service but nothing speaks louder than a customer who had gone through the experience. To provide to you more information, here are the clients' reviews for Clayton Law Office:
"I highly recommend Clayton Law Office. Darrin and his team are professional, kind, and efficient. They helped me solve my family law issue quickly and with a great outcome. Darrin always responded quickly to emails and provided guidance and clarity on the many issues that came up during the process. I am so thankful to have had Darrin and his team guiding me through the process. I could not have done it without them." -Sara
"During my separation, I went to Clayton law and immediately felt comfortable, supported and in good hands legally speaking." –Sifate
5. Johnston Family Law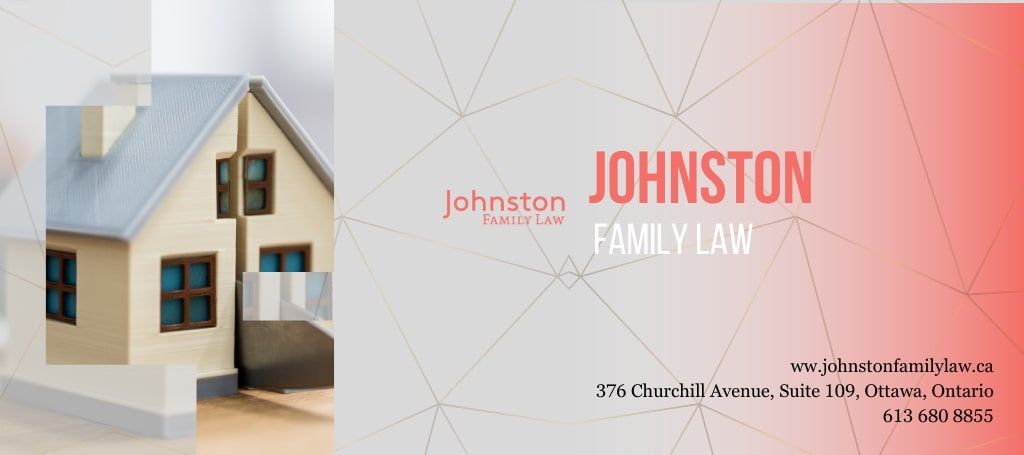 SERVICES
Separation and Divorce
Drafting Domestic Contracts, Including Cohabitation Agreements and Marriage Contracts
Adoption
Child Support Disputes
Custody and Access
Property Issues
Spousal Support
Independent Legal Advice
Wills
Family Litigation and Family Related Civil Litigation
Mediation
Appeals
Independent Representation for Children
WEBSITE
www.johnstonfamilylaw.ca
ADDRESS
376 Churchill Avenue, Suite 109, Ottawa, Ontario, K1Z 5C3
CONTACT DETAILS
Telephone: 613 680 8855
Fax: 613 702 0376
Email:

[email protected]

OPERATING HOURS
Mon-Fri 9:00 am – 5:00am
Johnston Family Law is a one-stop family law firm that has been in the industry for over 20 years. They specialize in family law matters such as drafting domestic contracts, including cohabitation agreements and marriage contracts.
In case of separation and divorce, they help their clients settle issues in important concerns such as child and spousal support, child custody and access, and property issues.
Their services also include mediation that helps each party settle to an agreement to prevent taking the case to court. However, in events of family litigation and family related civil litigation, their lawyers will be ready to assist.
They also offer independent legal advice for those who wish to represent themselves in the process and independent representation for children.
Johnston Family Law helps lawyers with their family law by attending court, drafting facts, or providing strategic advice. To add, they are also holding private settlement conferences to give lawyers creative settlement options for their clients.
Specialises in agreements and mediation
Transparency in rates and professional fees
All practices centered to family law solutions
Complaints about customer service
Customer Reviews
We understand your need for assurance so we've read through Johnston Family Law reviews. Let's look at how clients feel about their experience with this law firm:
"I just wanted to share my experience with the team at Johnston Family Law. I worked with Adrienne, Collin, and Jayne, the lawyers are excellent and knowledgeable, and always responded promptly, and professionally. Their office staff is extremely organized and responsive. Thank you for your work during very stressful times!!!" -Travis
"Collin Fletcher, is a very good lawyer with great experience, I just wanna thank mrs Fletcher for getting me the best results of my family case matters, Collin Fletcher putts his client first and makes sure they get the best results possible." -Omar
6. Kerry Fox Law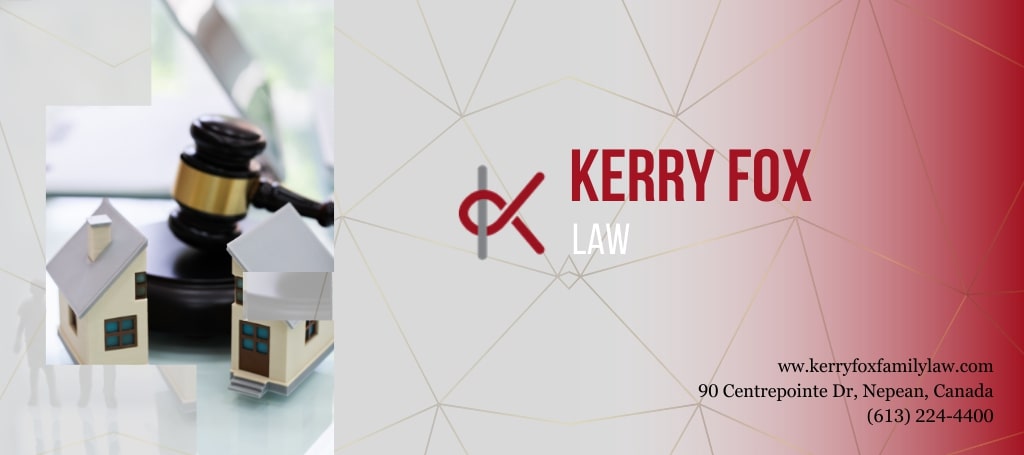 SERVICES
Separation Agreements
Litigation
Unbundled Services & Self Representation
Prices
Child Support
Child Custody
Property Division
Spousal Support
Uncontested Divorce
WEBSITE
www.kerryfoxfamilylaw.com
ADDRESS
90 Centrepointe Dr, Nepean, ON K2G 6B1, Canada
CONTACT DETAILS
Telephone: (613) 224-4400
Fax: (613) 226-8767
OPERATING HOURS
Monday-Friday, 8:30AM-5:00PM
Saturday appointments are also available.
Kerry Fox specializes in family law, giving legal advice and representing clients in Kanata, Nepean, and the west-end of Ottawa. She offers family law services in separation agreements and litigation as well as other important matters like child and spousal support, child custody and property division.
She provides her clients assistance in preparing separation agreements, making sure that all areas of the matter are discussed.
She also provides definitive legal advice to help her clients, who wish to represent themselves, make sound decisions during this challenging period. Kerry helps review financial statements, prepare you for a court hearing, and draft court pleadings and other necessary forms.
Kerry Fox offers flexible appointment hours for her clients who don't have the time to visit her during business hours. She has extended her services to Saturday and after-hours appointment.
Her office has a convenient location with plenty of free parking, saving her clients the little stressors during consultations
Flexible appointment hours
Offers family law guide on website
Accessible office
Does not state rates and fees
Customer Reviews
With her consideration for her clients' convenience and best interest, Kerry Fox sounds like a good lawyer. Let's read this review from one of her satisfied clients:
"Kerry is excellent representation thus far and I always appreciate her swift action and attention to detail. Highly recommend." -Jess
7. Paul Riley Law Office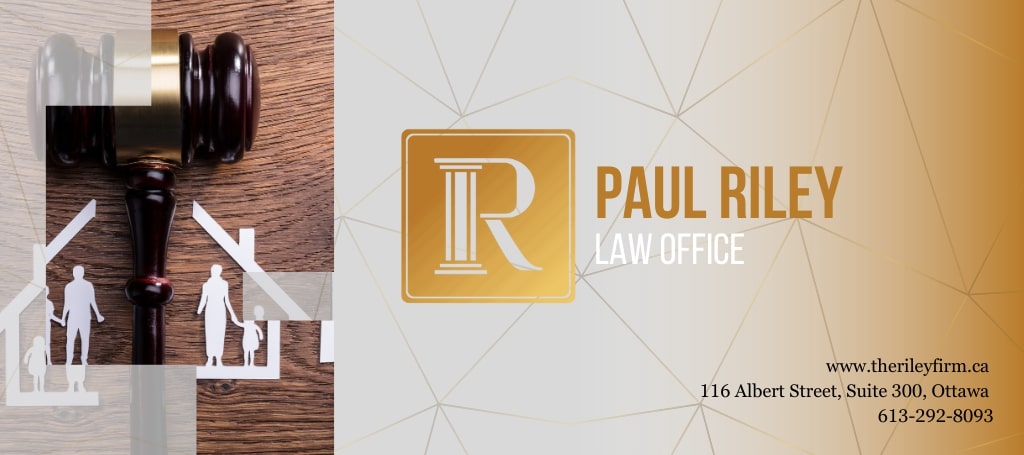 SERVICES
Divorce
High Net Worth Divorce
Separation
Immigration
WEBSITE
https://www.therileyfirm.ca
ADDRESS
Toronto
99 Yorkville Avenue,
Suite 200
Toronto, ON, M5R 3K5

Ottawa
116 Albert Street,
Suite 300
Ottawa ON, K1P 5G3
CONTACT DETAILS
Toronto
647-394-5668

Ottawa
613-292-8093
OPERATING HOURS
Monday-Friday, 8 AM – 5 PM
The Paul Riley Law Office has been serving the people of Toronto and Ottawa for more than 35 years. They are known as a boutique divorce and family law firm.
Their areas of practice include Divorce, High Net Divorce, Separation, and Immigration. No matter the area, they make sure to approach it in a practical and efficient manner.
As they work, they always make sure to keep the client's goals in mind. While they prefer to press for fair and amicable resolutions, you can rest assured that when push comes to shove, they can deliver.
They have two branches available, one located in Toronto and the other in Ottawa. However, they are also available to consult with through Zoom.
Can take an amicable or aggressive approach
Creates the most suitable strategies for their clients
Can also service international clients
Free 30 minute consultation
Does not state rates and fees
What to Know before Doing This
It's important for us that you are going through your divorce process the right way and save you time and energy. Here are some questions we've answered to help you get started:
1. What is the difference between separation and divorce?
Separation of a married spouse arises when at least one party is certain that reconciliation of the relationship is impossible. This, however, does not permit any of you to remarry as your legal status is not reverted into a single person.
Divorce, on the other hand, requires a court order dissolving the marriage and permitting both parties to remarry if you wish to.
2. How long will the entire divorce proceedings take?
In Canada, finalization of divorce takes up to four months on average after filing. To add, a divorce will not be granted unless you have been separated for at least a year or bases for breakdown of marriage are present such as mental, physical, and emotional abuse.
The time it will take will depend on how complicated the issues are and how quick you and your spouse can come to an agreement.
3. Do you need a lawyer to get a divorce?
While you can apply for divorce on your own, getting a lawyer is generally the safest way to file for it. A lawyer can help you understand the underlying issues and effects of this step you are taking.
Getting a legal counsel is always a good idea when it comes to matters like this because it shows you the risks and provides quality advice to help you make the best decision.
4. In case of divorce, how is child support decided on?
The court will most likely not finalize the divorce until you have proved that both parties have satisfactory child support arrangements. This is one of the most important factors to consider when filing for divorce.
That's why having a legal counsel can be very helpful for you to make the arrangements that will suit including the needs of your children.
5. What strategies do they offer for my case?
Divorce lawyers usually recommend an initial consultation before they provide a game plan for your case. The common process involves proposal, mediation, collaborative family law, settlement meeting, and court trials as last resort.
It is best to find a divorce lawyer that understands your situation and is transparent about the process. Fortunately, our list of lawyers prides themselves in providing you personalized strategies for your own benefit.
FAQs About Divorce Lawyers in Ottawa
---
Divorce is a tough thing for any person to go through. Making sure you have the right lawyer on your side can help things become a lot easier.
Please feel free to let us know if you decided to go with any of the divorce lawyers in this list, we'd love to hear all about it!
If you ever feel like this process has taken a toll on you and you would like to seek professional help, do check out our article on the best psychologists in Ottawa.