The 5 Best Clinics with Surgical Oncologists in Ottawa
One of the most important aspects of any cancer treatment is finding a reputable clinic with an experienced surgical oncologist. Fortunately, there are many excellent surgical oncology clinics in Ottawa that provide quality care for patients.
In this article, we will examine some of the best clinics with surgical oncologists in Ottawa.
How much do surgical oncologists charge for their service?
Their fees will depend on what kind of service you are looking for.
Some clinics offer consultative services while others will offer comprehensive treatment packages and surgery. In most cases, surgeons charge by the hour or per procedure performed.
The table below provides an estimate of the cost of the usual services they offer.
| Service | Average cost |
| --- | --- |
| Consultation | $80 - $100 |
| Breast Cancer Surgery | $30,000 - $36,000 |
| Prostate Cancer Treatment | $11,000 - $15,000 |
| Colorectal Cancer Surgery | $40,000 - $45,000 |
The Best Clinics with Surgical Oncologists in Ottawa
When looking for the best clinics with surgical oncologists in Ottawa, we considered the following criteria:
1. Irving Greenberg Family Cancer Center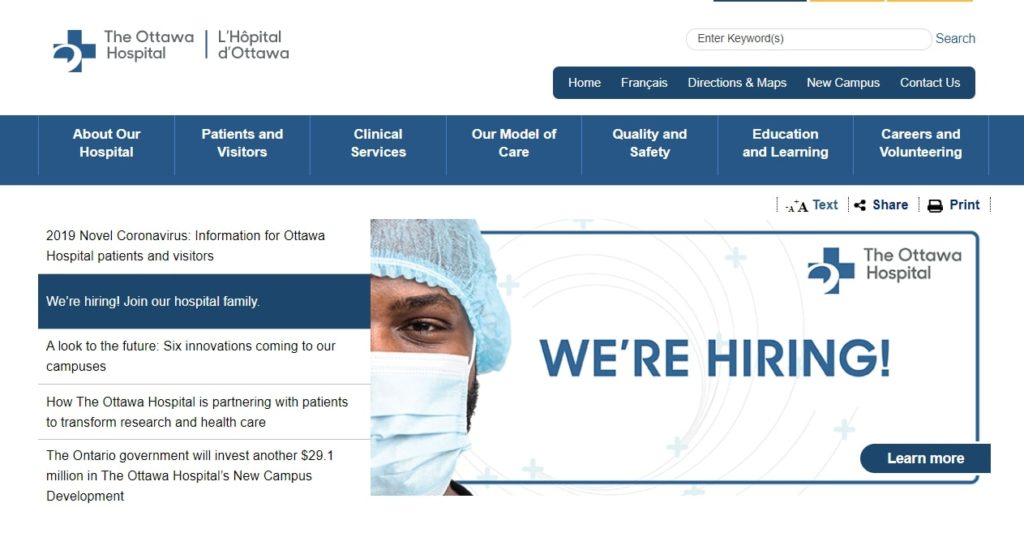 | | |
| --- | --- |
| Criteria | Ratings |
| Rates | ★★★★(4/5) |
| Availability | ★★★★(4/5) |
| Location | ★★★★★(5/5) |
| Feedback | ★★★★★(5/5) |
The Irving Greenberg Family Cancer Center in the Ottawa Hospital offers multiple cancer-related services. It's well-known for its surgical oncologists and cancer research program.
The 4,500-square-foot clinic features the latest cancer treatment technologies and surgical procedures. It is staffed by a team of highly trained doctors and nurses who provide compassionate care.
We love the special equipment that it has to offer. This technology enables doctors to detect cancers at an earlier stage, offering their patients more effective treatment options.
The surgical oncologists at the hospital also have extensive portfolios and treat a variety of cancers using minimally invasive procedures. It's also close to other cancer centers within the city, so patients have easy access to all the treatments they need.
The hospital's surgeons perform more than 1,300 procedures every year. They offer a full range of surgical services for tumors and chest, abdomen, pelvis, and esophagus conditions.
The only downsides of this facility are its pricing and the fact that it isn't open on weekends.
Overall, the Irving Greenberg Family Cancer Center is an outstanding medical facility that specializes in surgical treatment for cancer patients. If that's what you're after, you can rest easy knowing that you'll be in good hands at this facility.
Impressive equipment and facilities
Multiple doctors and nurses available
Close to other cancer centers
Multiple positive feedbacks
Customer Reviews
Compassionate staff
"Caring and compassionate staff, Dr Clemons and Fiona are great people, very positive and empathetic. God bless them for all they do." – Nwangozi Sunday
Bravo
"When you have been diagnosed with cancer you need to deal with people who look like they care. The people at this institution are top-rated in my view. Accommodating, good-humoured, professional but personable, competent — they make it almost a pleasure to go there and get zapped by their machines! All of them: the people you deal with on the phone, whom you meet at the intake desk, and who operate the machines. Bravo." – Roger Stone
2. Dr. Carolyn Nessim's Clinic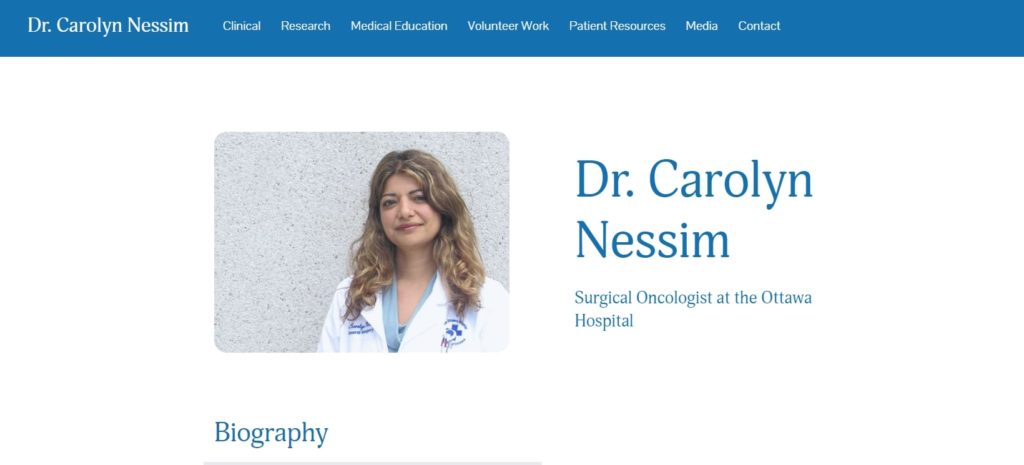 | Test | Info |
| --- | --- |
| SERVICES | Surgical Oncologist, Melanoma, Skin Cancer, Soft Tissue Sarcoma, GISST, Gastric Cancer, Advanced Cancer |
| WEBSITE | https://www.drcarolynnessim.com/ |
| ADDRESS | 501 ch. Smyth Rd. Box/C.P. 202 Room/Piece CCW 1617, Ottawa, ON K1H 8L6, Canada |
| CONTACT DETAILS | [email protected] |
| OPERATING HOURS | Appointment only |
| | |
| --- | --- |
| Criteria | Ratings |
| Rates | ★★★★★(5/5) |
| Availability | ★★★★ (4/5) |
| Location | ★★★★(4/5) |
| Feedback | ★★★★★ (5/5) |
Dr. Carolyn Nessim's Clinic is another medical center that caught our attention. Among the cancer-related services it offers are surgery by a top-rated surgical oncologist, radiation therapy, and chemotherapy.
Dr. Nessim is the Chair of Education and a member of the board of the Canadian Association of General Surgeons. She has treated thousands of cancer patients over the past 30 years, and her expertise is recognized internationally.
The clinic describes her as an investigator because her process of diagnosing a patient is very thorough and meticulous.
We appreciate her methods because she is able to build strong patient-doctor relationships and strive to help patients feel better during and after treatment.
The clinic offers a full range of medical and surgical treatments for all kinds of cancers, including lung, breast, prostate, colorectal, and pancreatic cancers.
It's also worth mentioning that the nurses and staff here have received special training to ensure that they can provide high-quality care to patients diagnosed with cancer.
Unfortunately, Dr. Nessim is the only surgical oncologist who works at the clinic, so she is often very busy and cannot schedule appointments quickly. The medical facility also only provides an email address, not a hotline, because of its busy schedule.
Overall, because of the extensive portfolio that Dr. Nessim has and the high-quality services the clinic offers, we still recommend it as one of the best clinics with surgical oncologist services in the city.
Extensive portfolio
Does volunteer work
Does research
Expert in advanced cancer
Only one main doctor
No phone number
Customer Reviews
Very happy
"I am very happy with my surgery and with my recovery, Dr Nessim is very skilled and very knowledgeable. She has ensured I recover and get back to living my life. Dr Nessim and her staff and students are great and talented and I will recommend her to anyone who is in need of an oncologist." – D. B.
Above and beyond
"Had surgery related to melanoma (skin excision, sentinel lymph node biopsy & removal of a benign tumour) this past February with Dr. Nessim. I found her to be incredibly knowledgeable, professional, and compassionate throughout the process. Her team and support staff also go above and beyond in the realm of patient care." – A. A.
3. National Cancer Institute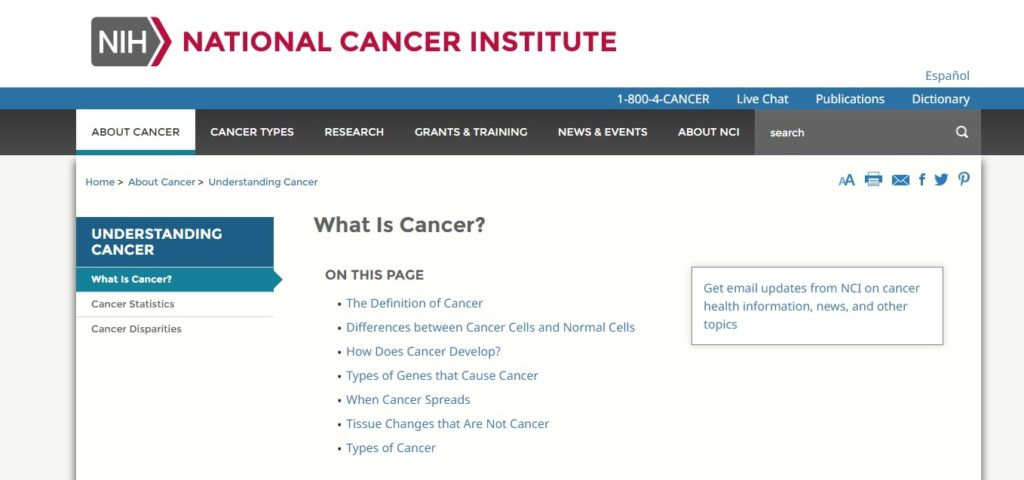 Test
Info
SERVICES
Surgical Oncologists, Cancer Education, Research
WEBSITE
https://www.cancer.gov/
ADDRESS
1309 Carling Ave, Ottawa, ON K1Z 7L3, Canada
CONTACT DETAILS
613-415-6033
OPERATING HOURS
Monday 8:30AM–5PM

Tuesday 8:30AM–5PM

Wednesday 8:30AM–5PM

Thursday 8:30AM–5PM

Friday 10AM–2PM

Saturday Closed

Sunday Closed
| | |
| --- | --- |
| Criteria | Ratings |
| Rates | ★★★★★ (5/5) |
| Availability | ★★★★ (4/5) |
| Location | ★★★★★ (5/5) |
| Feedback | ★★★★(4/5) |
The National Cancer Institute is another great resource for finding a surgical oncologist. It has a department for different types of cancer and each one is headed by an expert doctor.
It has cancer-specific sections dedicated to breast, colon, leukemia, lung, melanoma, and thyroid, among others. Each section provides general information on different types of cancer as well as resources for finding treatment facilities in your area.
The NCI's oncologists are also providing extensive resources on the treatment and diagnosis of cancer, including online toolkits that can be used to help manage the disease.
We love that the NCI keeps a directory of other clinics that can provide cancer-related care in their area. This means that if it's unable to provide the specific service a patient needs, it's willing to recommend similar medical centers.
For those who are experiencing symptoms but are still unsure, the NCI also has a diagnosis and prevention division that helps determine the presence of cancer through the use of imaging scans and other diagnostic tests.
The only drawback of the National Cancer Institute is that it doesn't always have readily available doctors. Appointments have to be made first and a wait list also has to be considered.
Overall, it's still a great resource for those who have cancer symptoms or those who are already undergoing treatment and need additional help.
Has departments for different cancer types
Cancer prevention division
Educating patients
Doctors aren't always available
4. The Centre for Health Innovation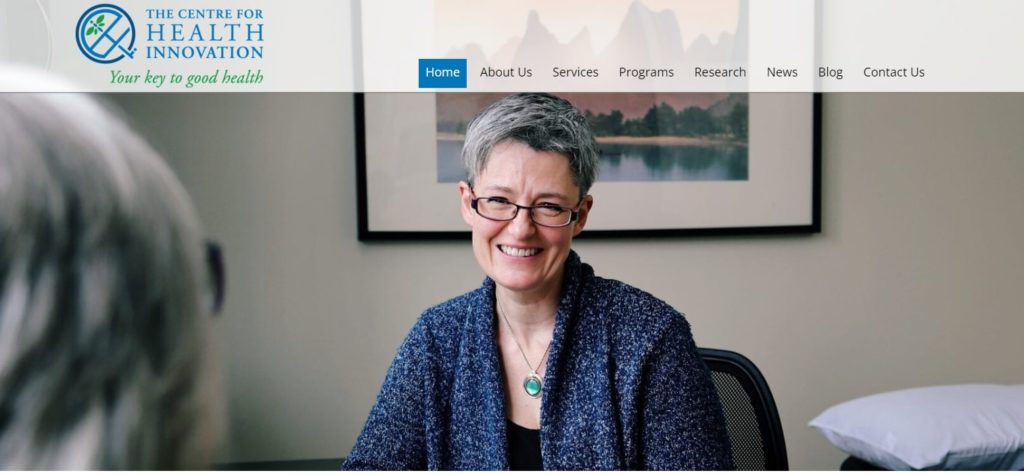 Test
Info
SERVICES
Surgical Oncologist, Cancer Care Center, General Wellness, Online Programs
WEBSITE
https://thechi.ca/
ADDRESS
429 MacLaren St, Ottawa, ON K2P 0M7, Canada
CONTACT DETAILS
613-792-1222
OPERATING HOURS
Monday 8AM–5PM

Tuesday 8AM–5PM

Wednesday 8AM–5PM

Thursday 8AM–5PM

Friday 8AM–5PM

Saturday Closed

Sunday Closed
| | |
| --- | --- |
| Criteria | Ratings |
| Rates | ★★★★ (4/5) |
| Availability | ★★★★ (4/5) |
| Location | ★★★★★(5/5) |
| Feedback | ★★★★(4/5) |
The Centre for Health Innovation in Maclaren Street is also a great place to go for a surgical oncologist. This clinic is known for providing top-quality care to patients with cancer and cancer symptoms.
As a health center, the Centre for Health Innovation also provides general wellness care to its patients through a variety of different treatments and programs. This means that the prevention of cancer is also part of its mission.
For cancer patients who need help with the pain they're experiencing, the facility has its own online programs. We appreciate these programs because there are those who may not have the ability to travel to the clinic in person.
The surgical treatments provided at the Centre for Health Innovation include surgeries for tumors and lumps as well as for cancer-related pain and palliative care.
It has its own directory of oncologists outside its facility, including doctors in private practices as well as health institutions like hospitals and universities. This is in case its own oncologists are unavailable.
Overall, the only downside here is its pricing. It can be expensive, but we definitely recommend its services to those who can afford it.
In conclusion, we believe the Centre for Health Innovation is one of the best options to go to if you're in need of surgical assistance related to cancer.
Online programs
Supportive cancer care
Connections with other oncologists
Prevention education
Customer Reviews
Wonderful
"Everyone at the Centre have been absolutely wonderful. I feel so very well cared for during each appointment. " – Meredith G.
Helpful and kind
"I've been going to The CHI (the new home for The Ottawa Integrative Cancer Centre) for over 8 years. During this time, I have had the pleasure of meeting and receiving integrative care from many of the knowledgeable and talented practitioners. Everyone, including the administrative staff, are kind, helpful, and genuinely care about the well-being of their patients. " – P. S.
5. Ottawa Skin Cancer Clinic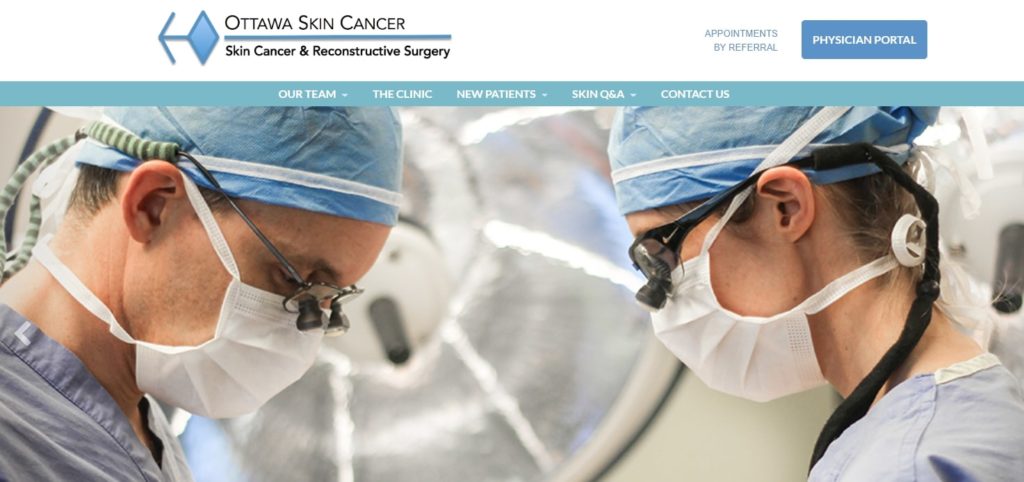 Test
Info
SERVICES
Surgical Oncologists, Skin Lessons, Topical Therapies,
WEBSITE
https://ottawaskincancer.com/
ADDRESS
303 Moodie Dr Suite 320, Ottawa, ON K2H 9R4, Canada
CONTACT DETAILS
613-596-5322
OPERATING HOURS
Monday 8AM–4PM

Tuesday 8AM–4PM

Wednesday 8AM–4PM

Thursday 8AM–4PM

Friday Closed

Saturday Closed

Sunday Closed
| | |
| --- | --- |
| Criteria | Ratings |
| Rates | ★★★★ (4/5) |
| Availability | ★★★★(4/5) |
| Location | ★★★★★(5/5) |
| Feedback | ★★★★★(5/5) |
The Ottawa Skin Cancer Clinic is another excellent option if you need surgical assistance in relation to cancer.
One of the best things about this clinic is its location. It has a huge waiting area and a free parking spot and it is also easily accessible even for people in a wheelchair
The doctors and nurses in this facility have years of experience. The facility has an extensive portfolio and has treated countless patients over the years
We love that the Ottawa Skin Cancer Clinic has very focused services. For those who have skin cancer, this is the best place to seek help and treatment because it has all the equipment necessary to provide a diagnosis as well as treatment and surgery.
Its services are limited when it comes to other types of cancer.
For those who do not have skin cancer but are suffering from another form of the disease, the clinic will be unable to fully help as it does not have the proper equipment to do a complete examination.
It can provide treatments to a limited extent, but for a more thorough examination and better treatment options, the patient will need to see a specialist, which the clinic can recommend.
Overall, we still recommend it as one of the better cancer facilities in the city.
Online booking
Free parking
Expert team
Focused services
Closes early
More focused on skin cancer than others
Customer Reviews
Efficient
"An efficiently run professional establishment. Staff knowledgeable and friendly. Dr. Kelly is great. Explains everything and advises you of procedures as they are being performed. Follow ups are handled in the same manner. Highly recommend." – Colin Lyon
Great service
"I received my appointment really fast. Super modern clinic and extremely friendly and professional including Dr. Kelly. Highly recommended." – Billie M.
FAQs about Surgical Oncologists
---
And that's it for the best clinics with surgical oncologists in Ottawa. We hope this list helps you out.
For other medical needs, check out these articles: