The 5 Best Vegan Restaurants in Ottawa
Deciding to become a vegan may seem daunting, but it doesn't have to be. If you need to learn more about what vegan food suits your taste, the best way to find out is by trying different restaurants.
In this article, we will review the best vegan restaurants in Ottawa. We will also give you a glimpse of their specialties and some of the most popular dishes to order when you visit.
What are these vegan restaurants' specialties?
The table below summarizes each restaurant's top dishes. This should help you find the right dish for your specific diet.
Restaurant
Specialties
The Green Door

Tempeh Noodle Bowl

Aztec Quinoa Bowl

Vegan Ratatouille

Pure Kitchen

Grilled Avocado

Warrior Hot bowl

Mystical Hot Bowl

Copper Branch

General Copper Bowl

Back Bean Burger

Avocado Toast

Govinda's

The Mean Bean

Pasta Masta

Vegan Banana Cake

Chickpeas

Go Original Sandwich

Go Black Bean Sandwich

Go Beet Sandwich
The Best Vegan Restaurants in Ottawa
When looking for the best vegan restaurant in Ottawa, we based our list on the following criteria
1. The Green Door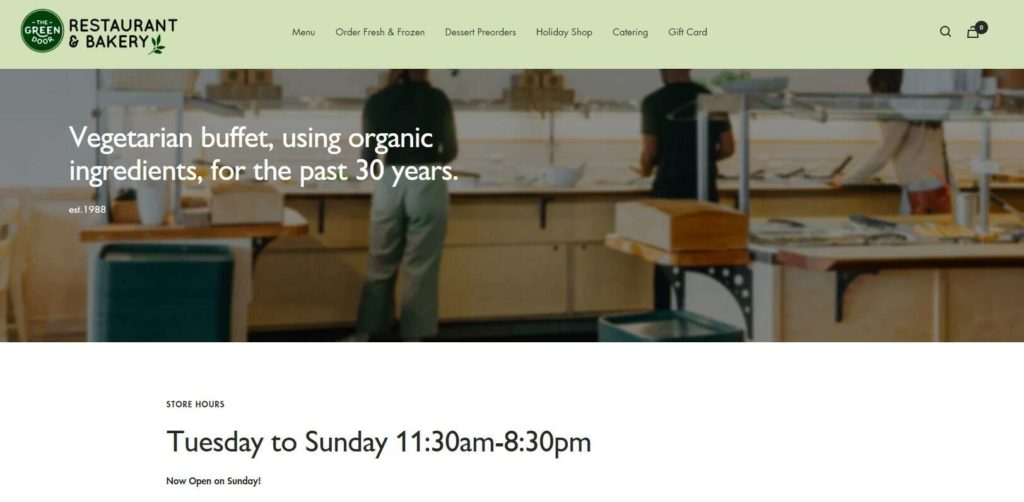 | | |
| --- | --- |
| Criteria | Ratings |
| Rates | ★★★★(4/5) |
| Menu | ★★★★(4/5) |
| Location | ★★★★★(5/5) |
| Feedback | ★★★★★(5/5) |
Main Street's Green Door is a popular restaurant that offers a wide variety of vegan dishes. It is known for its Aztec Quinoa Bowl and Vegan Ratatouille.
The restaurant also offers the option to create your own bowl or salad from a selection of fresh ingredients. One thing we love about it is its buffet where you can customize your own meal or try a variety of delicious dishes.
It has a cool and modern atmosphere where you can meet with friends and enjoy a healthy meal in a casual setting. The vibe is plain, but the food is as high quality as any other vegan eatery in the city.
The ingredients are fresh and the menu changes frequently to reflect seasonal produce. It offers a wide variety of vegan dishes that are sure to please even the pickiest eaters.
We also love the vegan desserts that the eatery offers. It is known for its tasty vegan cheesecake and macaroons.
It accepts gift cards as well and getting one can be a great present during the holidays if you want to impress your food-loving friends and loved ones.
If you prefer to eat Green Door's food at home, you're in luck because it offers takeout and catering services.
The only drawback is the pricing, which can be costly. But because of the variety and quality of the food, we think it's worth the price.
Great selection
Customized buffet
Farm-to-table ingredients
Frozen orders available
Also sells dessert
Offers catering
Accepts gift cards
Customer Reviews
Healthy and heavenly
"One of my fav places to eat. It brings me closer to home cuz most of the dishes are Indian. It's healthy, you could smell the heavenly restaurant across the street." — Asif A. Ali
Great atmosphere
"Amazing experience! So clean and the staff are friendly and helpful. The food was all delicious and fresh from the hot and cold bar. Great atmosphere, a nice spot to enjoy your meal and people watch. Too many favourites to choose from but the best had to be the spinach walnut salad with some sort of mouth watering dressing, I could eat that everyday ." – Amanda Edwards
2. Pure Kitchen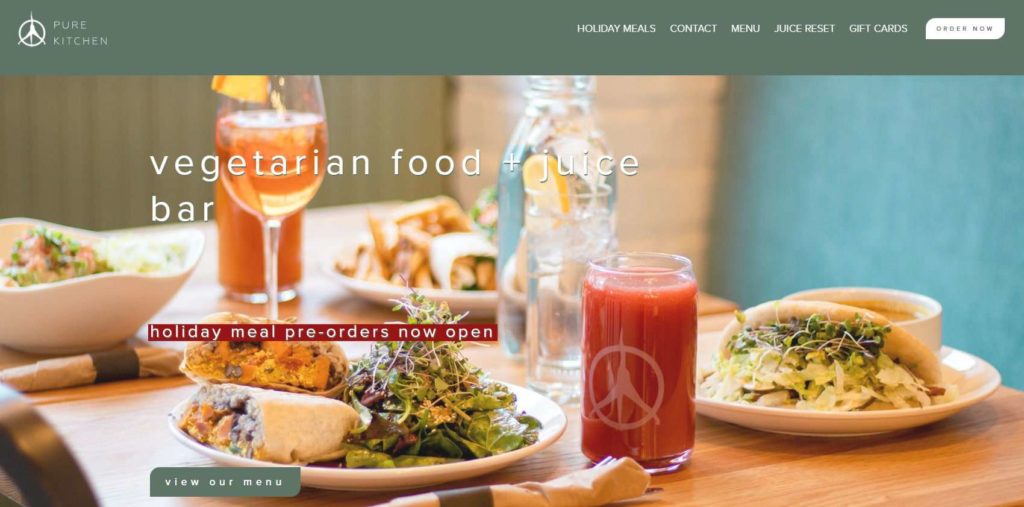 Test
Info
WEBSITE
https://www.purekitchenottawa.com/
ADDRESS
340 Elgin St, Ottawa, ON K2P 1M5, Canada
CONTACT DETAILS

Phone: 613-233-7873

OPERATING HOURS

Monday to Wednesday & Sunday : 11:30AM–9PM

Thursday to Saturday : 11:30AM–10PM
| | |
| --- | --- |
| Criteria | Ratings |
| Rates | ★★★★★(5/5) |
| Menu | ★★★★ (4/5) |
| Location | ★★★★★(5/5) |
| Feedback | ★★★★(4/5) |
Pure Kitchen is another restaurant that you should check out. The food here is both delicious and healthy, with many menu items being vegan versions of popular dishes.
It also has juice options on the menu for a healthier alternative! The juice reset menu offers a variety of juices made with kale, ginger, celery, and cucumber that help cleanse your body and give you a burst of energy to get you through the day.
There are meals that are entirely plant-based and vegan such as salads, bowls, wraps, and sandwiches.
Pure Kitchen is also offering holiday promos with some of its most popular menu items discounted for a limited time.
The ingredients used to create these dishes are all fresh and natural. You don't have to worry about preservatives or added sugars here!
We love how it accepts gift cards, so you can buy one and use it the next time you visit the establishment.
The only drawback is that some of the meals here are vegetarian only. That means they may contain milk and other animal products.
However, there are lots of options to choose from in the restaurant's full menu if you want vegan-only items.
Overall, it's a great place to grab a healthy meal or snack while on the go!
Great selection
Juice reset
Holiday promos
Accepts gift cards
Some meals are vegetarian only
Customer Reviews
Can't go wrong here
"Our server welcomed us and let us choose a cozy place to sit. She was prompt and helpful with her service and suggestions. I loved that she let our daughter sample two beverages before a choice was made. Our meals were delicious and promptly brought to our table. I really enjoyed the playlist. You won't go wrong with this restaurant." – Michelle Aldridge
Amazing food and location
"The food was amazing, and the location couldn't be any nicer. It really helped out that the weather was fantastic." – Julio
3. Copper Branch

| Test | Info |
| --- | --- |
| WEBSITE | https://eatcopperbranch.com/ |
| ADDRESS | Constitution Square, 350 Albert St, Ottawa, ON K1R 1A4, Canada |
| CONTACT DETAILS | Phone: 613-421-4412 |
| OPERATING HOURS | Monday to Sunday : 11AM–8PM |
| | |
| --- | --- |
| Criteria | Ratings |
| Rates | ★★★★★ (5/5) |
| Menu | ★★★★ (4/5) |
| Location | ★★★★★(5/5) |
| Feedback | ★★★★(4/5) |
Copper Branch on Albert St. is another great vegan restaurant worth looking into. It has a 100% plant-based menu with plenty of options for everyone.
What makes it unique is the faux meat that it serves up. It is made with real ingredients like wheat and mushrooms, but it looks and tastes like the real thing!
This is a great option for those who are still new to the vegan diet and are still craving the taste of regular meat. The variety of vegan dishes available is sure to satisfy any palate!
The restaurant itself is also well-decorated and spacious. It has a great atmosphere and the staff is very friendly and helpful.
We love that Copper Branch is open to catering, so if you have a big event coming up, you can get in touch with the establishment and book its services.
Copper Branch also has multiple locations, which we love.
The only drawback is that sometimes, the orders take a while to prepare. This can be an issue if you are in a hurry or if you are expecting someone to join you at the restaurant.
Overall, because of its great vegan options and friendly staff, we still recommend checking it out.
Great selection
Faux meat
Open to catering
Multiple locations
Customer Reviews
Love their food
"I work in the Justice building just Minutes away from Copper Branch. I have been slowly but surely making my way through their entire menu. It started with the all day breakfast sandwich and my most recent try was the limited edition vegetable coco-masala. Every time I think surely I have eaten their best item, I am once again surmounted the next time I eat here. " – Noah Gould
Incredible
"The staff are incredible. They are all friendly and very helpful, definitely above average. Kudos to the management for picking the right people. Staff are the ones who make a big difference. Given the amount of competition the food alone will not keep customers coming back." – Ludmila Andr
4. Govinda's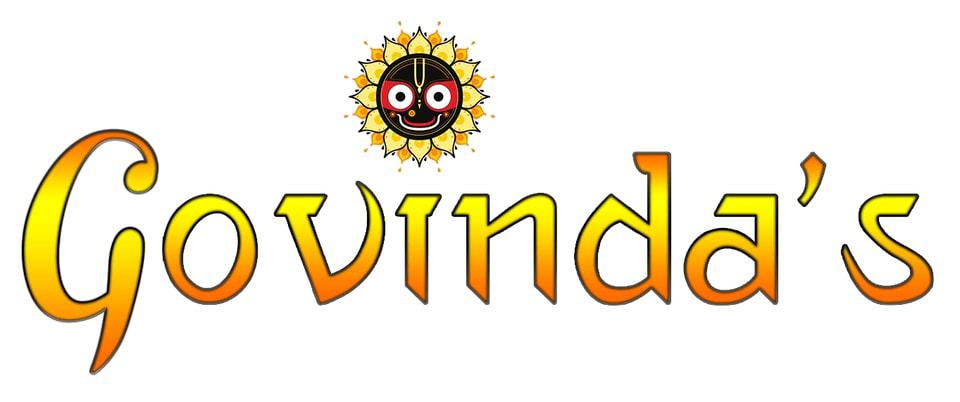 | | |
| --- | --- |
| Criteria | Ratings |
| Rates | ★★★★★ (5/5) |
| Menu | ★★★★ (4/5) |
| Location | ★★★★★(5/5) |
| Feedback | ★★★★(4/5) |
Govinda's is one of the oldest vegan-friendly establishments in Ottawa. It has been around since 1981 and started out as a non-profit restaurant to help people in the neighborhood.
What makes it great is its Indian influences that give each meal a kick of spice, while still maintaining that balance of flavor with sweet and savory dishes and maintaining the healthy element of not eating any animal products.
Govinda's has a varied menu with several items including dosas, curries, samosas, and lentil soups, to name a few. The portions are huge and there is so much food to choose from that you are bound to find something to satisfy your appetite.
The staff is very friendly and will always go out of their way to make sure that you are happy with what you eat. They are accommodating of special requests and will do their best to make them happen for you.
If you're interested in checking out Govinda's but don't want to visit the restaurant yet, you can check out its online gallery to see for yourself what kind of dishes the eatery offers.
Govinda's only flaw is its outdated website, which can be hard to navigate. Overall, it's a great restaurant for both vegetarians and vegans who want to experience some new flavors as well as get a healthy dose of protein and veggies in their diet.
Great selection
Unique spices
Experienced staff
Good portions
Online gallery
Customer Reviews
Great for takeout
"Tasty, affordable vegetarian and vegan food near UOttawa! The portions are huge (tbh one order is enough for 2 people or 1 very, very hungry person), super authentic and satisfying! There isn't much seating for dine-in but it's definitely great for takeout." – Xena Wang
Amazing
"Delicious vegan food😋 and really friendly staff. Will definitely be going back! I've been going regularly for quite a few months now and the food is always delicious!! Amazing price too." – T.G.
5. Chickpeas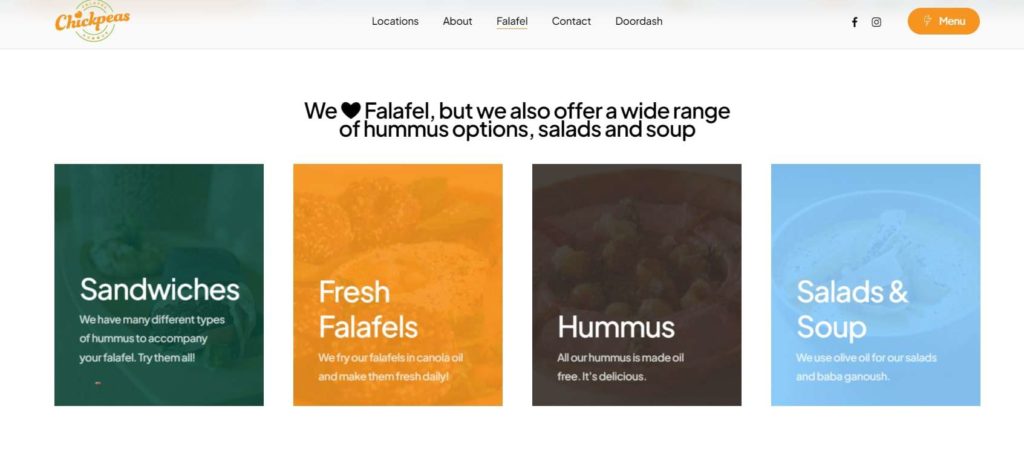 Test
Info
WEBSITE
http://www.chickpeasottawa.com/
ADDRESS
500 Terminal Ave. A-05, Ottawa, ON K1G 0Z3, Canada
CONTACT DETAILS

Phone: 613-789-8998

OPERATING HOURS

Monday : Closed

Tuesday to Sunday : 11AM–6PM
| | |
| --- | --- |
| Criteria | Ratings |
| Rates | ★★★★★ (5/5) |
| Menu | ★★★★(4/5) |
| Location | ★★★★(4/5) |
| Feedback | ★★★★★(5/5) |
Chickpeas specializes in falafel and hummus and has a variety of other vegan-friendly dishes.
What makes it unique is the specialized menu that it offers where customers can customize their own falafel. With this, you can choose the ingredients you want, such as roasted red peppers, kalamata olives, or cucumber yogurt sauce.
The unique spices here make the food taste amazing and the portions are huge, so you won't have to worry about going hungry for hours after eating.
It also has a great atmosphere and satisfactory customer service. Its prices are reasonable, so you won't have to break the bank to enjoy a nice meal here.
Another highlight is the restaurant's soup options. It has several soups on the menu that are vegan-friendly.
It also has the most delicious selection of appetizers.
The only drawback is that it doesn't have many options outside of the already mentioned falafels, hummus, and soups.
However, the menu does change frequently, so if you end up visiting more than a couple of times, there will always be something new to try.
Overall, we recommend this for vegans who are craving a delicious and authentic Middle Eastern meal without meat.
Specialized options
Great portions
Unique spices and ingredients
Great sandwich and soup options
Limited options outside of falafels and sandwiches
Customer Reviews
Great food and staff
"Really great value for money and tasty too. I ordered one of their falafel wraps with a side fattoush salad and it was delicious. Great portion if you're hungry and feel like having something healthy. The restaurant itself is nice and clean, and the staff is friendly." – Daniela P.
Super fresh
"The salads were super fresh; the pomegranate dressing in the olive salad was vibrant and could've been sold on its own. The soup was flavorful and soul-warming. The portions were very reasonable." – Kitty Li
FAQs about Vegan Restaurants
---
And that's it for the best vegan restaurants in the city. If you want to keep being healthy, here are simple healthy lifestyle changes you can make today!