12 Things to Do If You're Travelling Solo in Ottawa
Are you planning on traveling alone in Ottawa?
There's no question that traveling solo is a lot different than being with a companion or your family, but there are plenty of benefits to taking in a destination alone.
You get to make all the decisions. You can do as much or as little as you like and you get to do what you want when you want.
If you've never traveled solo before, Ottawa is a great first-time destination. It's a welcoming city and there are lots to see and do all year long.
Canada's capital city is known for its cultural diversity — it is bilingual, after all — as well as for its historic landmarks and natural experiences.
If you're going to visit Ottawa on your own, we've got 12 great ideas to explore.
1. Hop on a Guided Bus Tour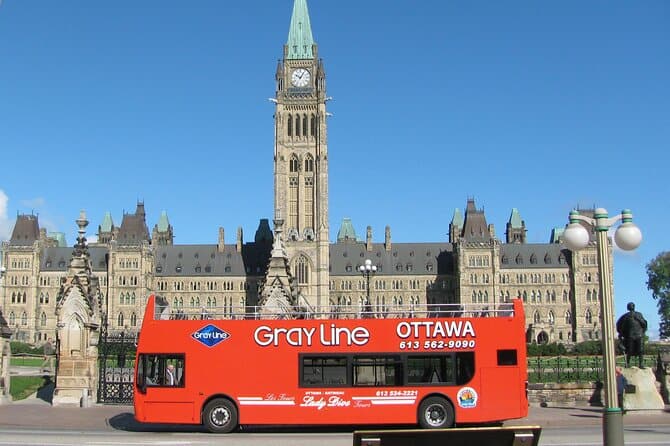 If this is your first time in Ottawa, taking a bus tour is an easy way to get a great overview of the city. You'll see some of the city's most famous sights and a short Canadian history lesson to boot.
You can sit back and relax on an open-top-double-decker bus as you take in the stunning cityscape, view famous landmarks, and get acquainted with the city's layout. Plus, you can hop off when you like and get back on again.
2. Tour the City by Land and Water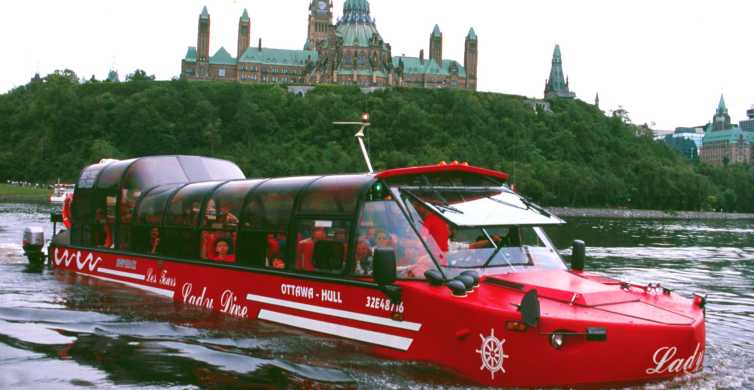 For something a little different, take this one-hour sightseeing land and water tour in an amphibious bus.
After winding through the streets and seeing national landmarks like Parliament Hill, Rideau Hall, and the National War Memorial Monument, this hybrid land and water vehicle will plunge into the Ottawa River.
By that, you can observe the city from a riverside perspective as you float along the water.
3. Catch the Changing of the Guard on Parliament Hill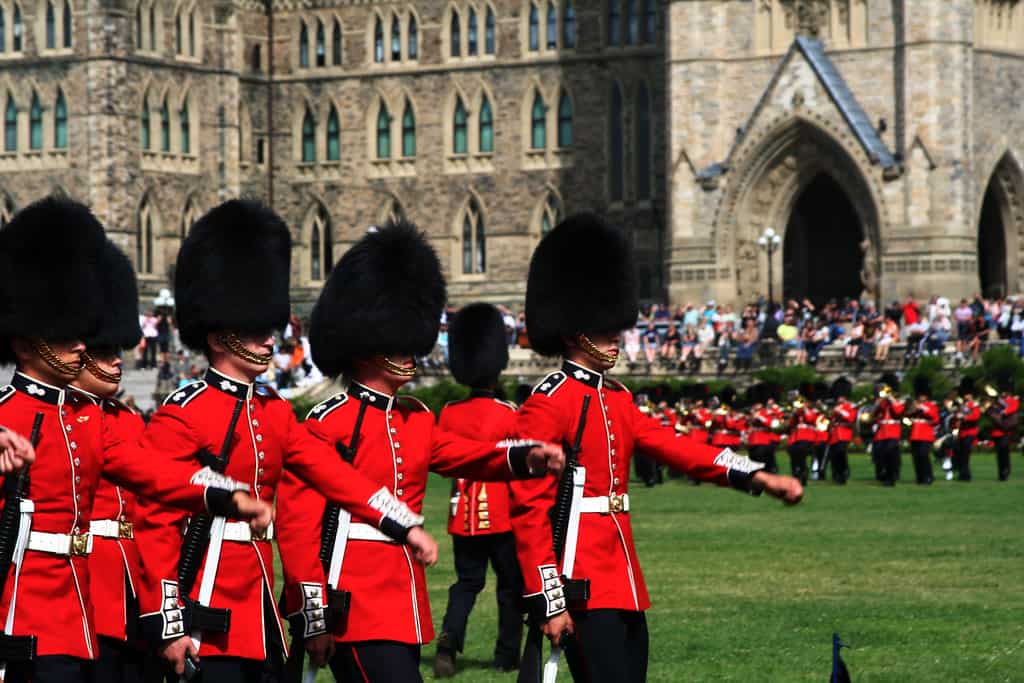 During the summer months, the impressive Changing of the Guard ceremony takes place daily on Parliament Hill. This free event dates back to 1959.
It usually attracts a lot of spectators, so arrive early. At 9:45 a.m., an audio presentation explains the history and proceedings before the ceremony.
Note that the Changing of the Guard was canceled in 2022, but plans to return in 2023.
4. Partake in Some Retail Therapy at the Rideau Centre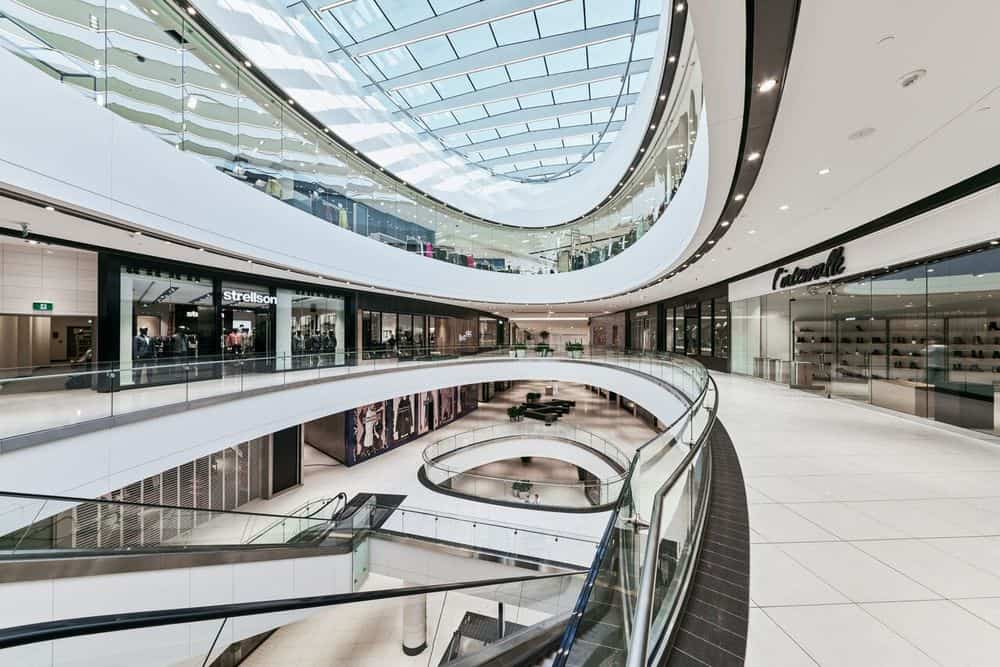 Shop until you drop at Ottawa's premier three-level shopping mall. The Rideau Centre has over two hundred fashion, dining, and entertainment possibilities.
Shopping alone gives you the chance to take your time and visit only the stores you want with no distractions.
5. Visit the ByWard Market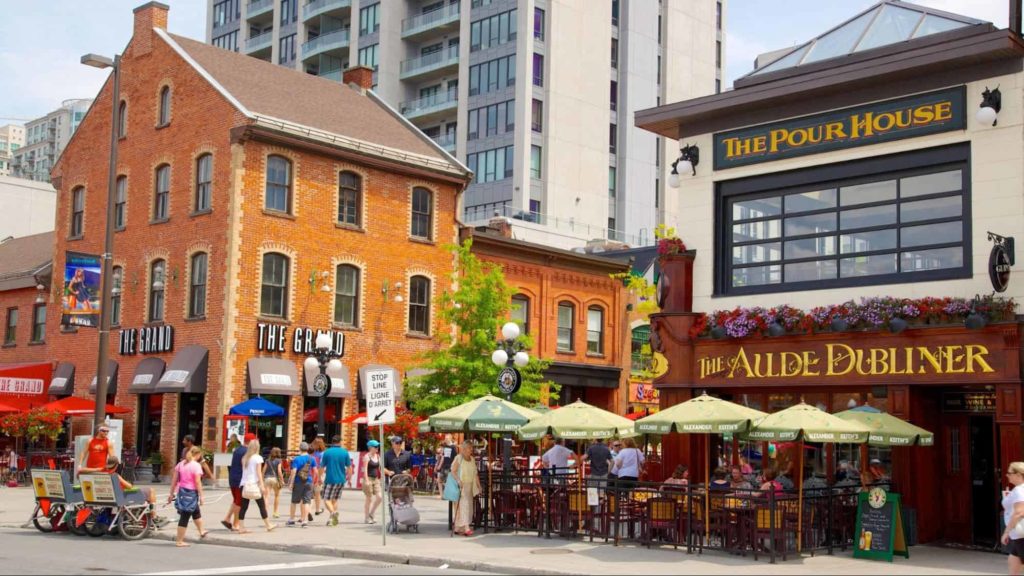 Speaking of shopping, Byward Market is a lively hub of outdoor farmers' market stalls and specialty food shops selling Canadian and international delicacies, homemade crafts, and clothes made by local designers.
The Byward Market Tasting Tour gives you a sample of prominent local delicacies, and Canadian classics like the original Beaver Tails, as well as a variety of cuisines from around the world.
There are a lot of activities you can also enjoy in ByWard Market, such as visiting an art gallery or going to a spa.
6. Stroll Along Rideau Canal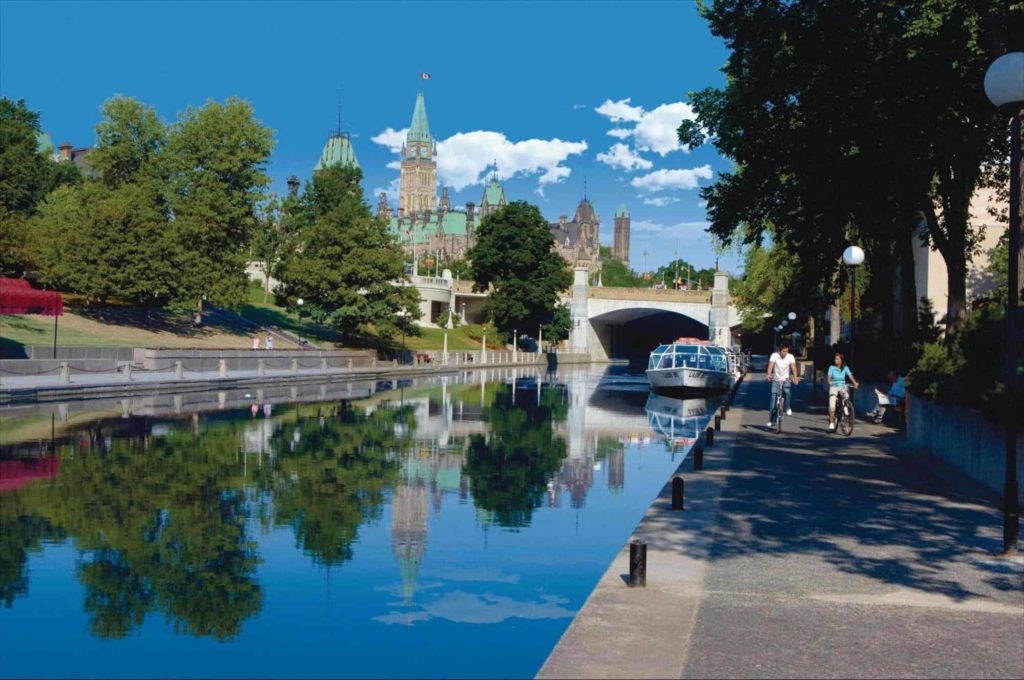 Your trip to Ottawa will not be complete without a visit to the historic Rideau Canal. The UNESCO World Heritage Site connects the city to Lake Ontario and the Saint Lawrence River as it elegantly winds through the heart of downtown.
Pathways run along both sides of the Rideau Canal — a great spot for cycling, running, and walking in the summer.
And if you're visiting from January to early March, don't forget your skates. Each winter, Rideau Canal is transformed into the world's largest skating rink.
7. Take a Tour of the Royal Canadian Mint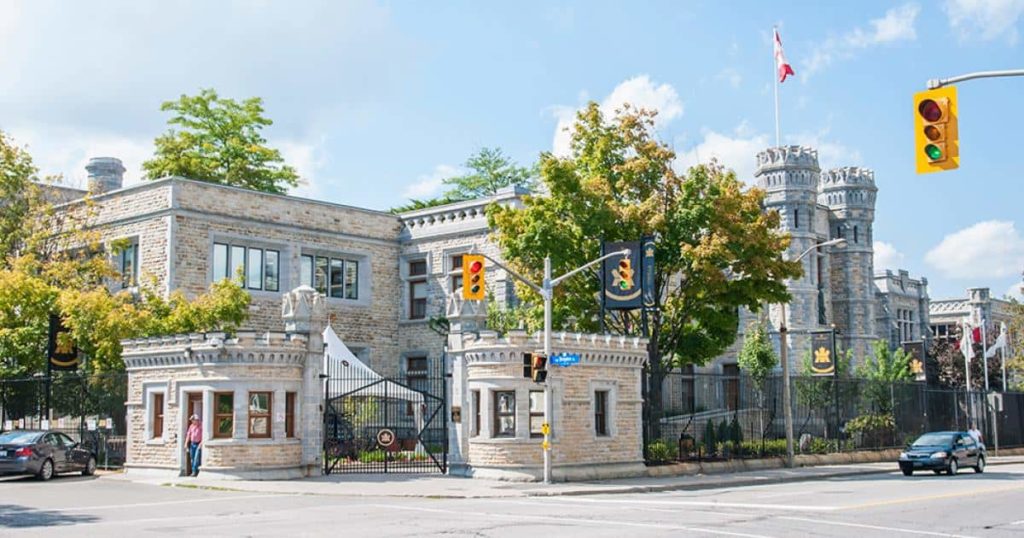 The Royal Canadian Mint has been located in the same beautiful stone building since 1909.
45-minute tours are offered daily from 10 a.m. to 4 p.m. The tour gives you a bird's eye view of the mint production process and offers insight into the expertise and care that goes into coin design.
The boutique features all sorts of commemorative coins, jewelry, and Canadian souvenirs. Plus, where else can you take a selfie holding a 28-pound, 24-karat gold bar?
8. Join a Free Walking Tour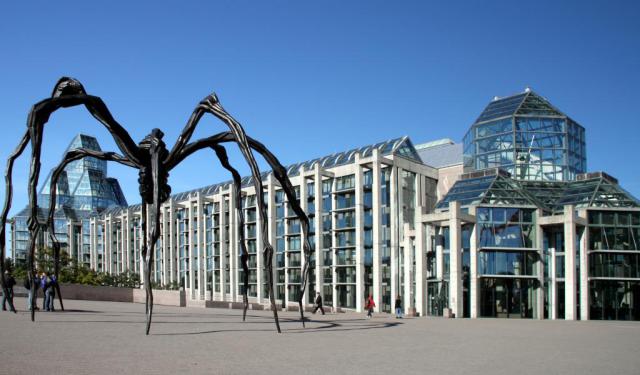 A great way to see the city and meet some new people is to take a free walking tour.
You'll get to see the city's highlights and explore famous landmarks and some hidden gems that not every tourist gets to encounter.
Experienced guides are also happy to give a local's perspective on the best spots to eat, drink, and shop.
9. Chill Out at Jacques-Cartier Park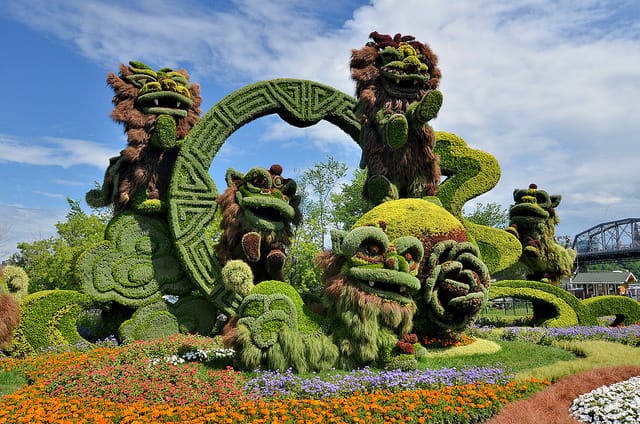 Although located in Gatineau just outside Ottawa, its location offers stunning views of the Ottawa River and Parliament Hill.
Jacques-Cartier Park was built in the 1930s and is named after one of Canada's earliest explorers.
There are lots of green areas to relax in with a good book and enjoy the natural surroundings.
10. Spend an Afternoon at the National Gallery of Canada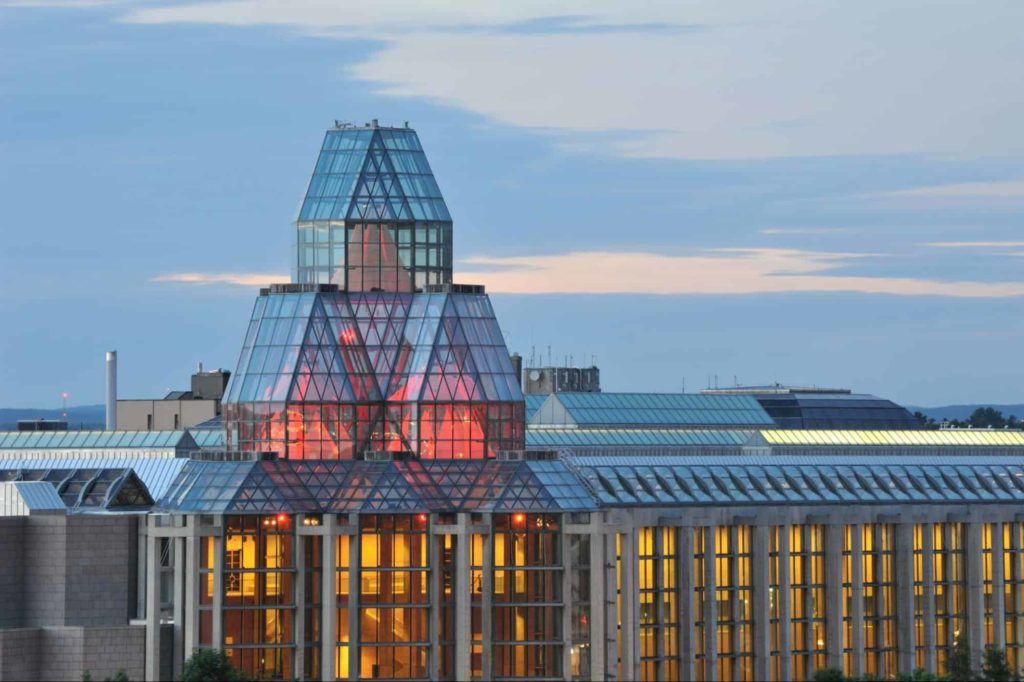 Although Canada's national art museum focuses on indigenous and Canadian art, there's also an extensive collection of art from around the world.
Paintings, sculptures, and a huge collection of photographs are part of the collection at the National Gallery of Canada, and there are always traveling exhibits too.
Spending time alone in a gallery gives a more immersive experience. You can concentrate and contemplate what you're seeing without anyone else's input.
11. Take a Yoga Class on Parliament Hill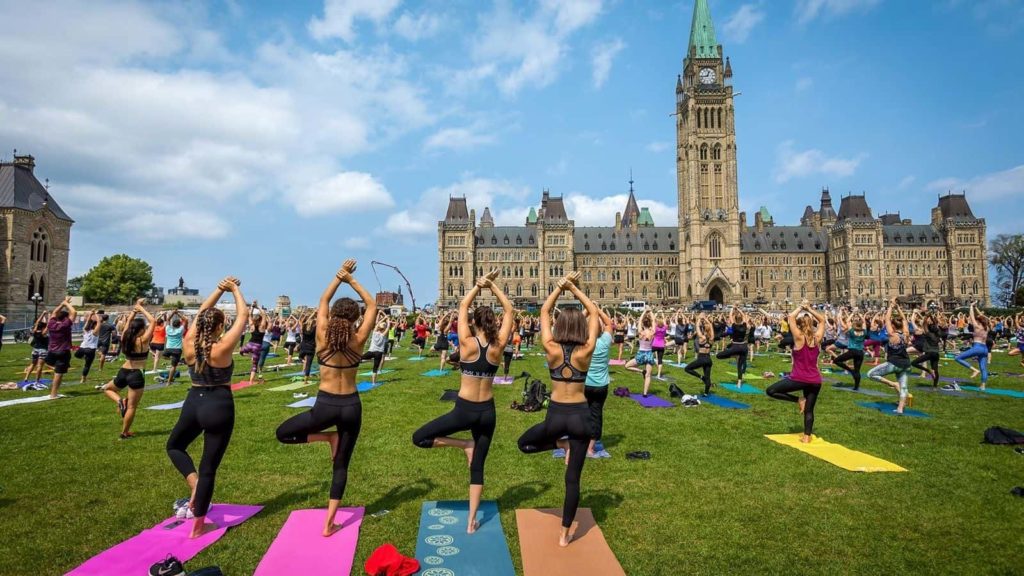 Yoga is known to increase your strength, balance, and flexibility. It can reduce pain, make you more relaxed, and even help you sleep better.
Taking a free yoga session on the lawn in front of Parliament is a great way to spend your time and maybe meet some like-minded people.
12. Have a Drink at Ottawa's Oldest Tavern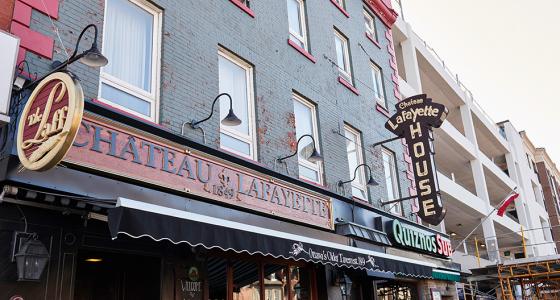 Chateau Lafayette, also known as the Laff, is located in the ByWard Market. This famous watering hole dates all the way back to 1849, making it older than the city itself.
It even offers a locally crafted beer called "1849" made just for the Laff. There's also a menu featuring classic Canadian dishes that are all made in-house, as well as live entertainment.
Conclusion
Traveling alone is a whole new experience that you will be remiss not to enjoy. Ottawa, with its rich culture and scenic attractions, is the perfect place to explore, unwind, and take in all on your own.