The 6 Best Oil Change Services in Ottawa
Your car should be running like a well-oiled machine. Literally.
Aside from regularly replacing the air filter and old tires, getting an oil change is one of the simplest and cheapest car maintenance that owners should do. With regular service, your car will perform better and last a lot longer.
To assist with navigating your car's upkeep, we've listed the best oil change companies in Ottawa. But first, let's talk about how much you'll be spending on oil change services.
How Much Does An Oil Change in Ottawa Cost?
Before getting into the list of the most reliable oil change services in Ottawa, let's address how much an oil change would cost.
An oil change service typically includes an oil filter and 5 quarts of conventional oil.
While the cost of an oil change can vary depending on things like the year, make, and model of your car, there are a few basic costs that you can budget for.
The table below shows a summary of how much an average oil change in Ottawa can cost.
| | |
| --- | --- |
| Synthetic oil | $20 to $50 per 5 quarts |
| Conventional oil | $25 to $35 per 5 quarts |
| New oil filter | $5 to $100 |
| Disposal fee for the old oil and oil filter | $2 to $50 |
| Fixed oil change service | $45 to $200 |
Companies Providing The Best Oil Change Services in Ottawa
Now that we've addressed the cost of a typical oil change service, let's dive into the list of the best companies providing oil change services in Ottawa.
1. Great Canadian Oil Change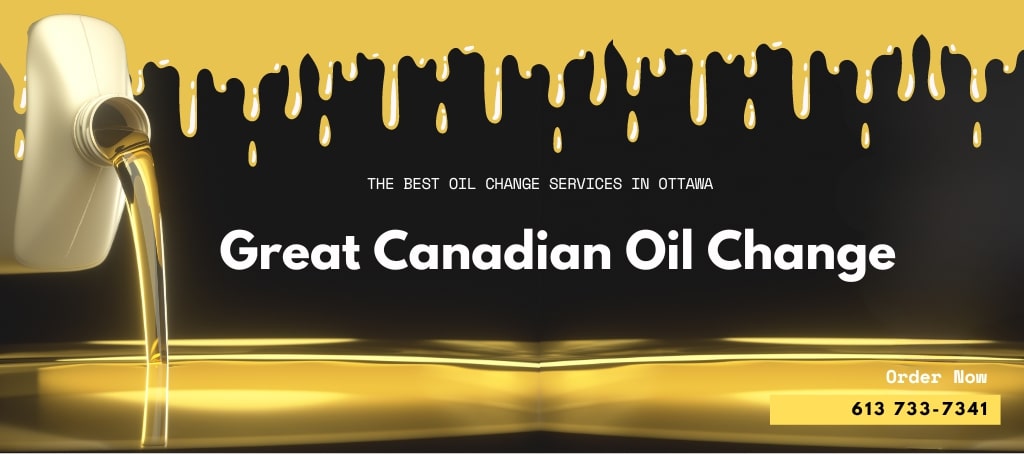 SERVICES
Oil Changes, Air Filters, Windshield Wipers, Cabin Air Filters, Headlights and Tail Lights, Bottled Engine Flush, Fuel System Cleaner
WEBSITE
https://www.gcoc.ca/
ADDRESS
2471 Bank St, Ottawa, ON K1V 8R9, Canada
CONTACT DETAILS
Phone: +1 613 733-7341
OPERATING HOURS
Mondays to Fridays: 8:00 AM – 6:00 PM
Saturdays: 9:00 AM – 3:00 PM
Sundays: 10:00 AM – 3:00 PM
Great Canadian Oil Change performs services your vehicle will need down the road like oil change, tire rotation, and air filter replacement. Their skilled technicians can cover your car needs from a full engine flush to a standard oil change.
They'll keep your engine protected and running smoothly with Valvoline full synthetics, synthetic blends, and multi-viscosity conventional motor oils.
Additionally, every full-service oil change comes with a brand new premium Valvoline oil filter, lubrication for your vehicle's chassis components, and a multi-point visual inspection.
As car maintenance professionals, they also require routine maintenance in several areas of your car in order to avoid potentially costly breakdowns in the future. Their skilled technicians can pinpoint issues your vehicle is having and then follow up with a quick, efficient fix.
Great Canadian Oil Change also offers other services like fuel system cleaning, headlight or tail light replacement, radiator fluid service, and many others.
Warranty-approved services
Quick 15-minute oil change services
Offers multi-point inspection services
Promos and discounts are available
Closed on Sundays and holidays
Customer Reviews
A review from Matthew Graham via Google says:
"Fast, friendly and it always amazes me how they know the dash features for every car that come in. They could instantly tell me how to reset the "remaining oil life" and go through the other settings that they required."
Another review from Jessica Erhardt reads:
"This location is always the best. They keep it real but don't pressure. They never judge you if you have no idea what they are talking about they just explain it to you. This is my favourite place to get my oil changed. I'll be there soon today in fact lol"
2. Midas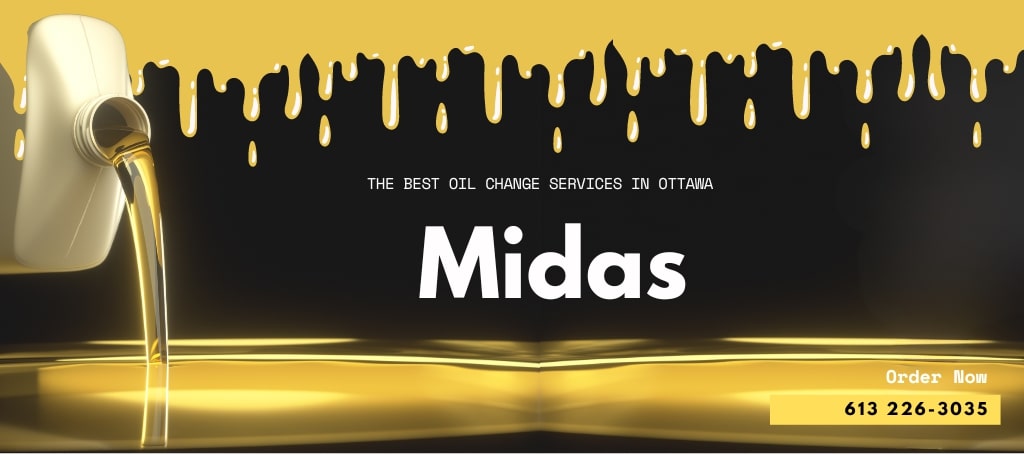 SERVICES
Oil Changes, Brakes Repair, New Tires and TIre Services, Mufflers and Exhaust, Engine Light Check, Belts and Hoses, Lights, Wipers, and Accessories, Car A/C Repair, Steering and Suspension, Car Battery Replacement, Radiator and Engine Cooling, Transmission Flush, Fleet Services
WEBSITE
https://www.midas.com/
ADDRESS
1380 Baseline Rd, Ottawa, ON K2C 0A9, Canada
CONTACT DETAILS
Phone: +1 613 226-3035
OPERATING HOURS
Mondays, Tuesdays, Thursdays, Fridays: 8:00 AM – 5:00 PM
Wednesdays: 8:30 AM – 5:00 PM
Saturdays: 8:00 AM – 1:00 PM
Midas offers complete auto care for your vehicle. They offer services that range from the recommended maintenance visit and routine oil change to specific repair services.
Their technicians also know the importance of oil for your car. They offer conventional oil change, synthetic oil change, high mileage oil change, and services for oil leaks.
Oil change is important from reducing friction and lessening wear to forming a seal between the pistons, rings and cylinder walls while helping to cool engine parts. From their technicians' deep understanding comes their excellence in changing oil to prevent carbon and varnish buildup that would be toxic to the engine.
Midas also offers additional services like fleet services and online tire shopping. They offer a large selection of different brand tires for cars and trucks at competitive prices.
Midas also offers special financing for their customers. With the Midas credit card, qualified applicants receive instant credit and time to pay the bill before interest is charged.
Multiple locations
Offers special financing
Promos and discounts are available
Warranty-approved services not guaranteed
Closed on Sundays
Customer Reviews
A review from Rick Bellwood via Google says:
"The Midas staff of 1380 Baseline Road, Ottawa are fantastic. Led by an experienced, very friendly manager, I highly recommend taking your vehicle there for service. They will make recommendations to save your money – and NOT rip you off. I will continue to recommend this great group of professionals. RKB"
Another review from Burnuts reads:
"Went here for and oil change and brake job! The service was good! Very professional I didn't get the usually call saying they found more problems with my car like the other places I've gone. I felt good leaving this place. Home of the lifetime warranty on pads!"
3. Mr. Lube + Tires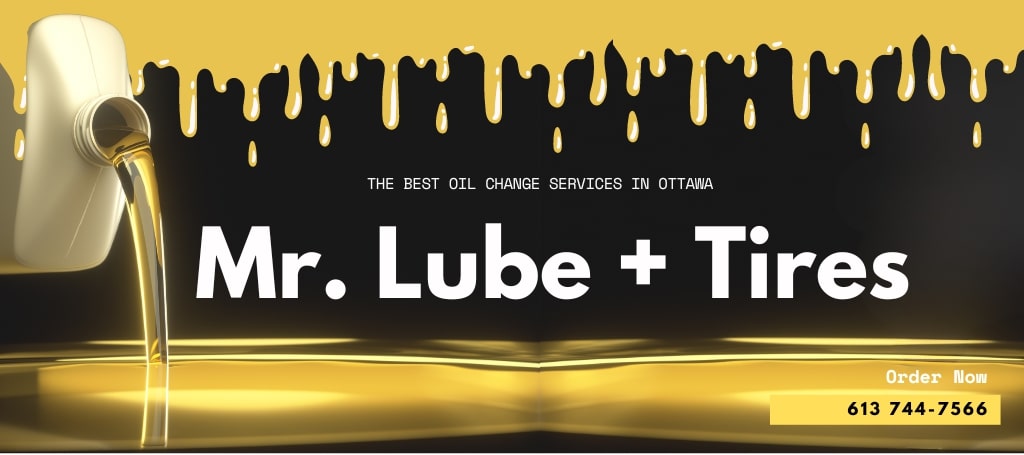 SERVICES
Oil Change, Tire Repair, Tire Rotation, Tire Change, Windshield Chip Repair, Headlight Restoration
WEBSITE
https://local.mrlube.com/
ADDRESS
938 St. Laurent Blvd, Ottawa, ON K1K 3B3, Canada
CONTACT DETAILS
Phone: +1 613 744-7566
OPERATING HOURS
Mondays to Fridays: 8:00 AM – 6:00 PM
Saturdays: 8:00 AM – 5:00 PM
Sundays: 10:00 AM – 4:00 PM
Mr. Lube + Tires offers complete car care aside from the regular oil change. They offer oil changes, synthetic oil changes, headlight restoration, windshield chip repair, tire rotation, tire changes and tire repair, and fuel system cleaning.
They offer same-day services performed by certified technicians and a free courtesy check with every visit. They also don't require booking an appointment when having your car serviced.
Customers can simply visit any of their locations. Customers are also provided with a complimentary cup of coffee as they wait for their oil change.
They offer warranty-approved services that carefully follow the service intervals and product specifications your car's manufacturer recommends for the exact make, model, and year of your car.
Aside from the services they offer, their technicians are often known to give valuable car care tips and advice to their customers.
Open everyday
Offers same-day services
Warranty-approved services
No booking required
Complimentary coffee for on-site customers
Free courtesy checks with every visit
No special financing available
Promos and discounts may not be available
Customer Review
A review from Angela Begin via Google says:
"DJ was incredible. From the moment we pulled in he was incredibly welcoming and professional. My dog was upset at the new experience and barking and he even went above and beyond to make him feel safe. DJ recommended a few service items beyond the oil change and helped me to understand what each was and why they were important. Nick was working on the car and also did a great job and paid so much attention to all the little details. It was my first time at a Mr. Lube and I would highly recommend and definitely go back!"
A review from Genevieve Donin also via Google reads:
"I'm a first time car-owner and went to this Mr.Lube location to get an oil change. I was helped by an employee named Richard who was such a pleasure and provided me with excellent customer service. He was patient, kind, and explained everything in a clear and simple way. I also overheard him on a call with a difficult customer and he remained respectful and calm throughout that conversation. This location will have my business again."
4. SMRO Auto Repair And Service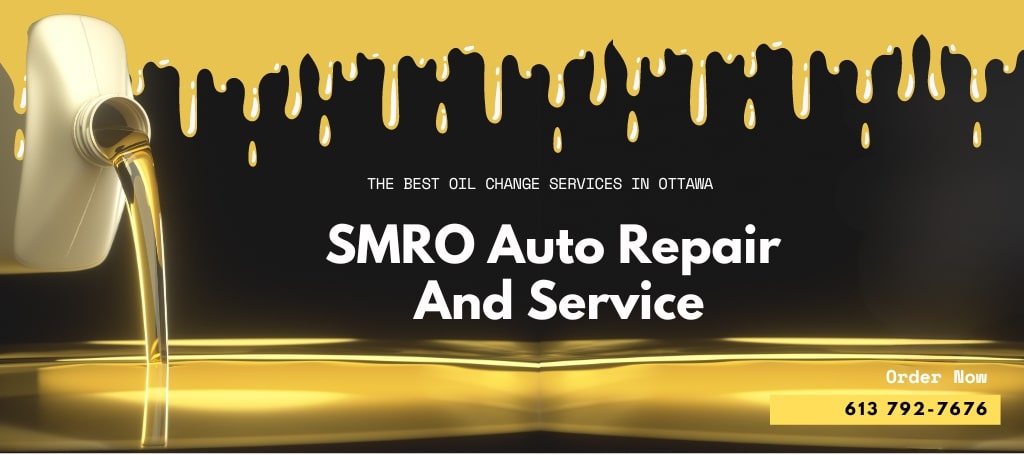 | | |
| --- | --- |
| SERVICES | Oil and Filter Change, Batteries, Tune-ups, Air Conditioning, Cooling System/ Heating, Engine Performance, Brakes, Transmission/Clutch |
| WEBSITE | https://www.smroauto.com/ |
| ADDRESS | 849 Boyd Ave, Ottawa, ON K2A 2C9, Canada |
| CONTACT DETAILS | Phone: +1 613 792-7676 |
| OPERATING HOURS | Mondays to Sundays: 8:00 AM – 5:00 PM |
SMRO Auto Service is a family-owned and operated company that offers a full range of services to car owners. SMRO specializes in all auto service and repair needs for all makes and models from passenger cars to medium-sized trucks.
Their highly qualified mechanics offer a wide range of services including repairs, replacements, and maintenance. They can service cars like Mercedes, BMW, Ford, and many others.
All mechanic services are performed by highly qualified mechanics and customers get a 1-year warranty on parts and labour. Their certified auto mechanics can easily diagnose your car problems and give you options for any repair and maintenance your car may need.
They offer oil and filter change, chassis lubrication, factory maintenance schedules, and fuel injector cleaning. They also offer a 30 point inspection with every oil and filter change at no additional cost.
Open everyday
Warranty-approved services
Free 30-point inspection with every oil and filter change
Same day service
Limited available locations
No special financing available
Promos and discounts may not be available
Customer Reviews
A five-star review from Ramesh Baniya via Google says:
"Whenever there is automotive problem, there is Robin, the guy who never disappoints you. Extremely professional, knowledgeable, reliable and trustworthy and willing to offer his help in short notice. For me, he is the best of the best in the town and is highly recommended. Thank you Robin & SMRO team for your excellent service over the years."
Xin Yao also left a review via Google saying:
"SMRO definitely deserves FIVE STARS!! I came here for an oil change when my car gave me that warning signal, you know. I know very little about cars thus I treat those warnings seriously. They have very good protocols during COVID. They took my key and I waited for a while and a mechanism came to me asking why I wanted an oil change. I was like ??? And he said because your car told you to do so right? I said yes and he said you don't need an oil change now. That light was on because the guy who charged my oil the last time did not reset the indicator (or whatever it is) I was completely shocked by how ethical these guys are. I would not doubt anything if they just go ahead and change my oil. And they know I wouldn't. Yet they told me to go home. I will only come to this place for any auto service from now on because I know I can trust them 100%!"
5. Jiffy Lube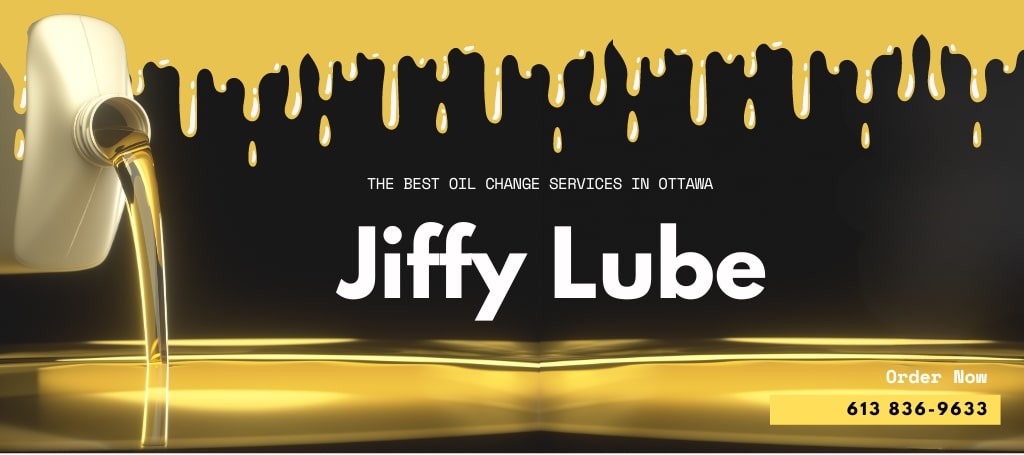 SERVICES
Oil Change, Check and Fill, Battery, Air Filter, Tire Repair, Vehicle Light Bulb Replacement, Windshield Wiper Blade Replacement
WEBSITE
https://www.jiffylubeontario.com/kanata-1180-terry-fox-dr/
ADDRESS
1180 Terry Fox Dr, Stittsville, ON K2S 1B9, Canada
CONTACT DETAILS
Phone: +1 613 836-9633
OPERATING HOURS
Mondays to Fridays: 8:00 AM – 6:00 PM
Saturdays: 8:00 AM – 4:00 PM
Being in the business since 1979, Jiffy Lube provides a wide range of car repair and maintenance services, including a full service oil change. They offer up to 6 litres of premium Pennzoil motor oil, a new approved oil filter, and chassis lubrication.
Customers can drive in anytime and request Jiffy Lube's preventive maintenance specialties. No pre-booking or appointment required.
They also frequently host promotional events and offer special discounts, allowing you to get your money's worth from their services. And if that's not enough for you, signing up for their Jiffy Lube Advantage Program gives you access to all sorts of rewards and service perks.
For peace of mind, Jiffy Lube also offers a products and workmanship guarantee for 3 months or 5,000 km after the service.
They also offer a free check of your car's differential fluid, power steering fluid. They can also check and refill your tire pressure, transmission fluid, and your windshield washer fluid.
Warranty-approved services
No-appointment services available
Same day service
Promos and discounts available
Closed on Sundays
Only one available location
No special financing available
Customer Reviews
A review from Chris Whiting via Google says:
"Extremely friendly service, fast, efficient and cost effective. Tony and Rob make an excellent team and I would certainly recommend this facility for your vehicle servicing. I had a few questions and they had all the answers. It's nice to come somewhere where you benefit from the service technicians' experience and knowledge."
Another review from Tom Scott via Google says:
"These guys are great. After speaking to a couple staff members while getting my oil changed these guys know what their doing and will help where they can. First time coming to this location and I can assure it won't be my last."
6. EasyTire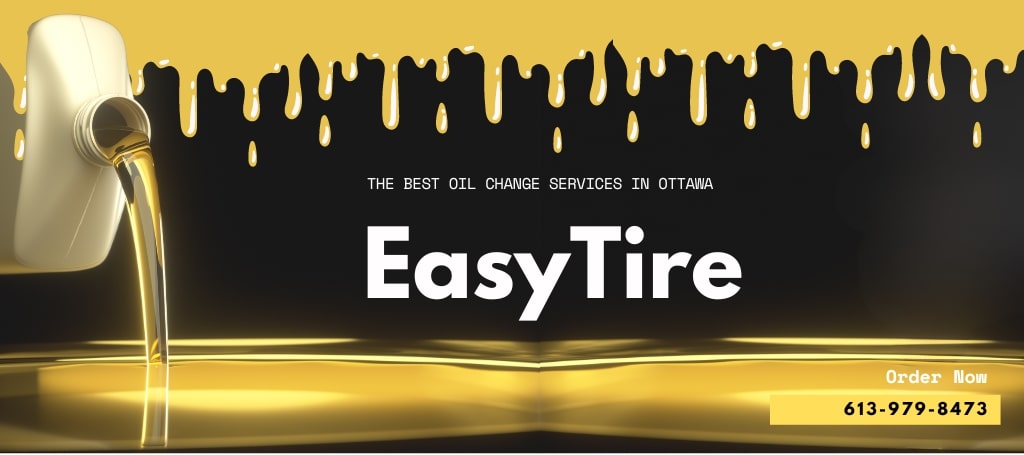 EasyTire is dedicated to providing top-notch auto care solutions to their clients, no matter what they may need. Unlike other companies, they have a flexible schedule when it comes to service hours.
The company's technicians offer the complete suite of auto services, from tire sales to auto detailing, and everything in between. When it comes to oil changes, they are able to accommodate a wide range of vehicles.
They have three packages available for oil changes, namely, Conventional Oil Change, Synthetic Oil Change, and Diesel Engine Oil Change. Each package comes with a 24-point inspection, oil filter change, and up to 5 liters of oil.
If your vehicle needs more work than expected, EasyTire can easily accommodate that. They can also change your car's battery, bulbs, cabin air filter, and more.
Given their quality, extensive services and adaptable hours, EasyTire is a company you should consider for your oil change at any time of the day.
Complete line of auto care services
Quality solutions
Flexible service schedule
Many years of experience
No operating hours listed on website
FAQs on Oil Change Services in Ottawa
---
And that concludes our list of where you can get the best oil change services in Ottawa. We hope the list provided you with sufficient leads on where to go for your next scheduled car maintenance.
Know of any other oil change services in Ottawa that kept your car running throughout these years? Let us know so we can check them out and see if they should be on this list too!
Have been wanting to learn how to drive? Check our list of the best driving schools in Ottawa.