9 Ways to Celebrate Mother's Day in Ottawa
Although she deserves more than one day a year, Mother's Day is the perfect time to show your mother how much she means to you.
Whether you live in Ottawa or are planning a special Mother's Day getaway to Canada's capital city, we've gathered 10 terrific ways to express your gratitude for the lady you call "mom".
1. Mother's Day Afternoon Tea in the Dining Car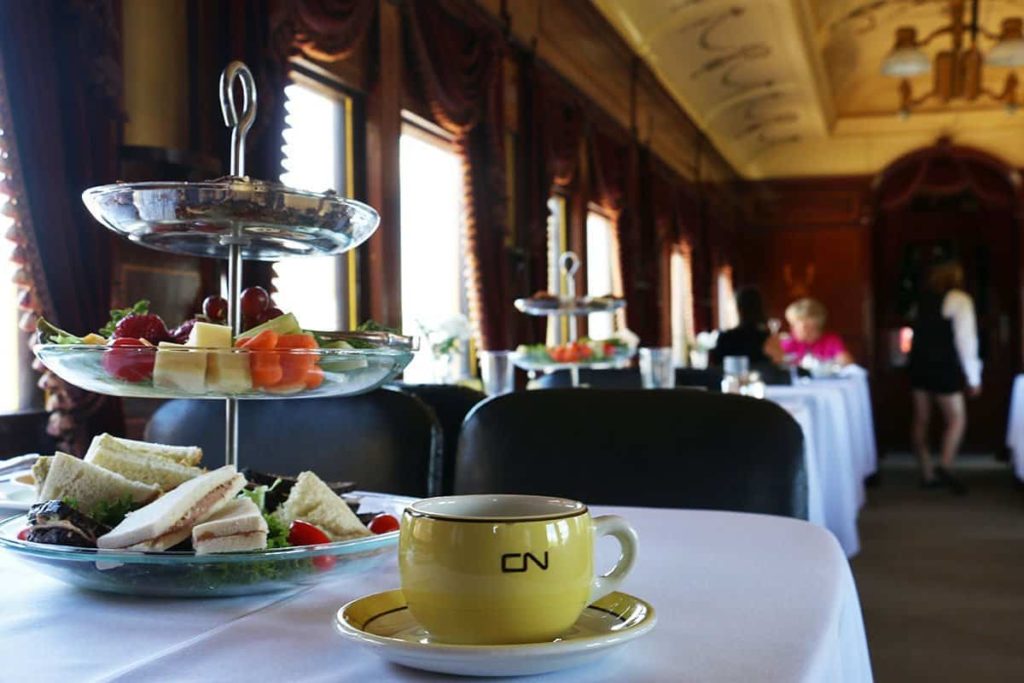 Less than an hour from Ottawa is the historic town of Smith Falls.
Once a thriving railway hub with rail lines linking Ontario and Quebec communities, the Railway Museum of Eastern Ontario is located in a station building built in 1912 that is now a National Historic Site.
On Mother's Day, the museum offers a trip back in time to when dining on the rails was an elegant affair. You and your mom can enjoy an extravagant afternoon tea in a restored 19th-century dining car.
If you want to spend more time exploring Smith Falls, you can also book an overnight stay in a caboose.
2. A Shopping Excursion at the ByWard Market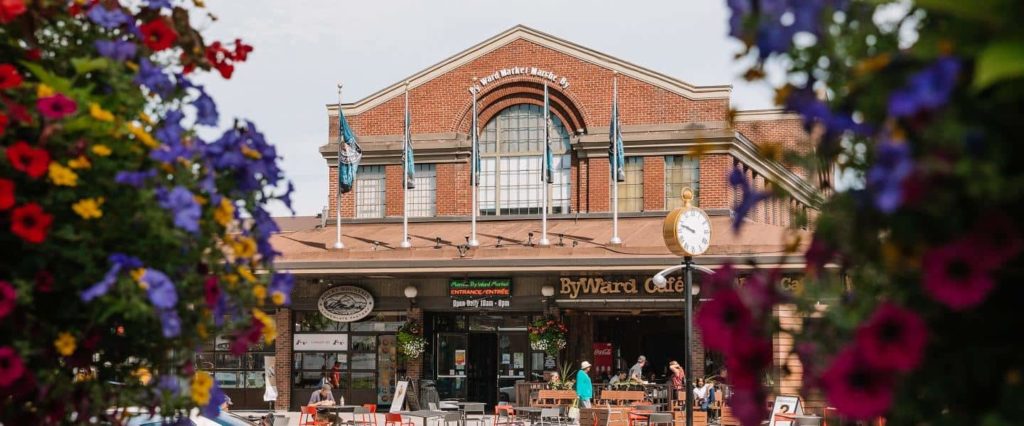 If you're unsure what to get mom, why not take her to Ottawa's premier shopping destination where she can decide for herself?
ByWard Market is Ottawa's number one tourist attraction for good reason. There is no shortage of attractions in this bustling hub.
Open morning, noon, and night, you can take mom to brunch, lunch, or dinner, and then visit one of the oldest farmers' markets in Canada.
In addition to food vendors, you'll find unique shops, artists' handcrafted goods, and flowers, always an appropriate Mother's Day gift.
3. Visit the Canadian Tulip Festival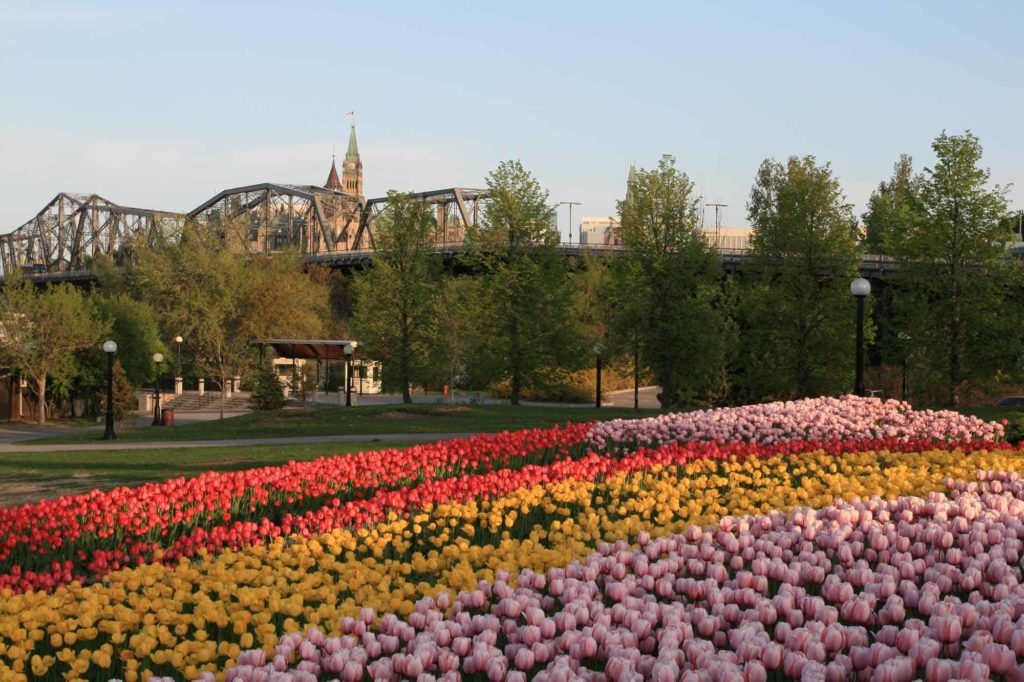 Held annually for 10 days in the month of May, Ottawa's Tulip Festival is the largest in the world, with displays of over one million tulips.
You can take your mom on a professionally guided walking tour through Commissioners Park with in-depth history and knowledge of the different tulip varieties.
Last year, the festival began lighting up the tulip beds at night and offering activities after dark, such as an outdoor theatre experience.
4. Pampering at Le Nordik Spa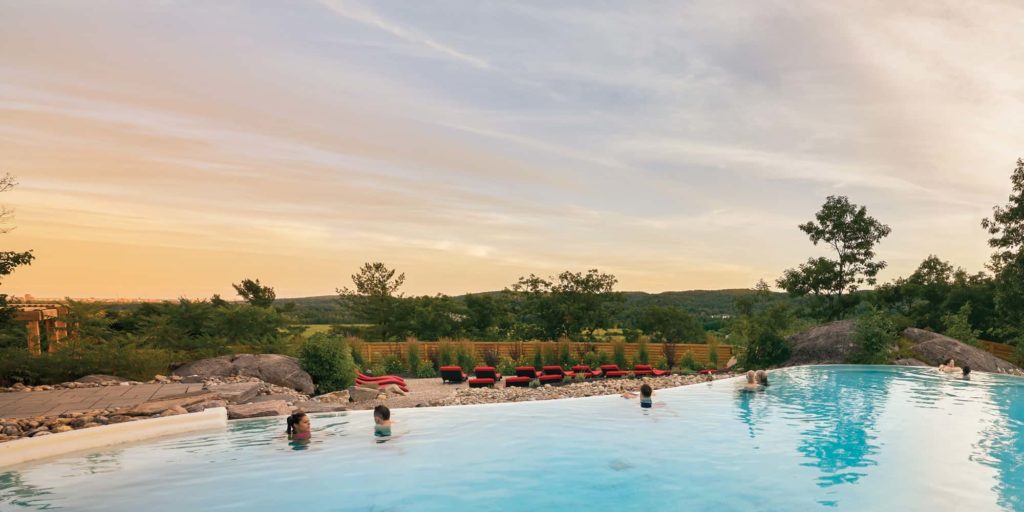 Mom is sure to love a spa day, and Le Nordik, the largest spa in North America, offers the ultimate relaxation experience.
Located just a short drive from the city in the picturesque village of Old Chelsea, this award-winning spa offers a multisensory experience in a natural setting.
Treat mom to Himalayan salt treatment, an intensive massage, or one of the other many treatments on the menu at his amazing facility.
5. Spend the Day in Gatineau Park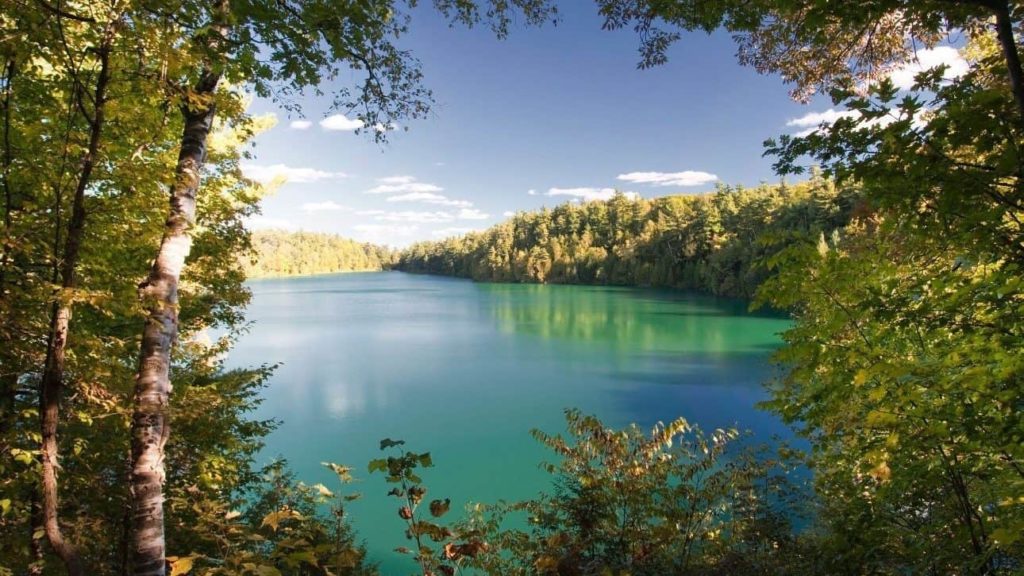 For some gorgeous scenery, visit the region's largest green space. With over 361 square kilometers, Gatineau Park has lots to see and do.
Hike or bike one of the many trails, take in a stunning panoramic view from one of the lookouts, explore cool caves, or visit Lac des Feés (Lake of the Fairys), a sanctuary for vulnerable flora and fauna.
It's also a wonderful spot for a picnic. Pack all her favorite treats, and include a centerpiece of flowers in a vase as an added touch.
6. Visit a Local Winery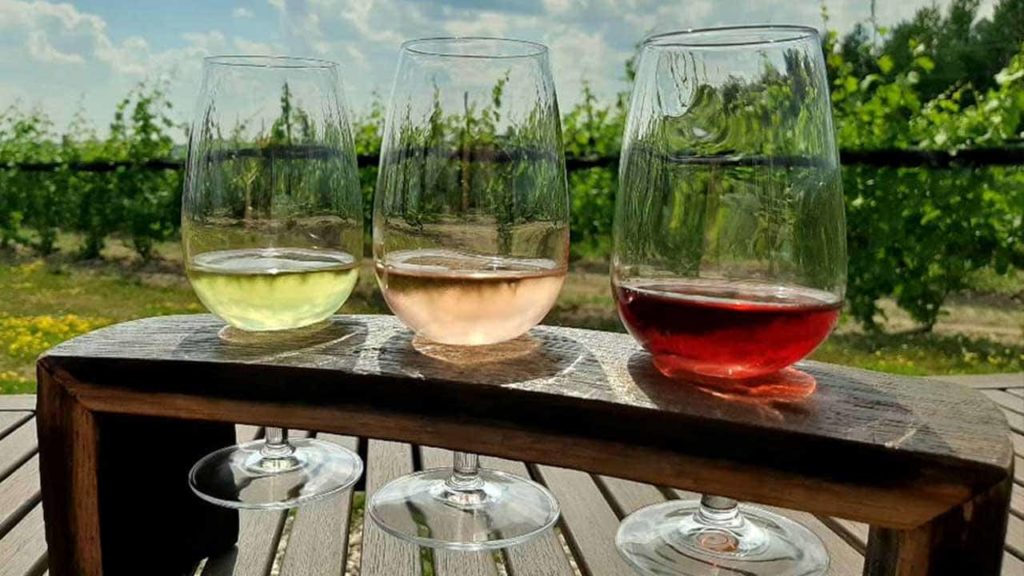 Although Ottawa isn't known as a wine destination, there are numerous wineries within an hour's drive. Spend the day with mom strolling through vineyards, sampling cheeses, and sipping the local flavors straight from the source.
Stone Crop Acres Winery and Vineyard, located in a scenic town on the St. Lawrence River, offers delicious samples of wines and hard ciders.
Jabulani Vineyard & Winery is located within the city, about 30 minutes from downtown. You have the choice of the orchard, pondside, or winery patio for tastings, as well as a picnic option that features Jabulani's own cheeses, cured meats, and dried fruits.
7. Indulge in High Tea at the Fairmont Château Laurier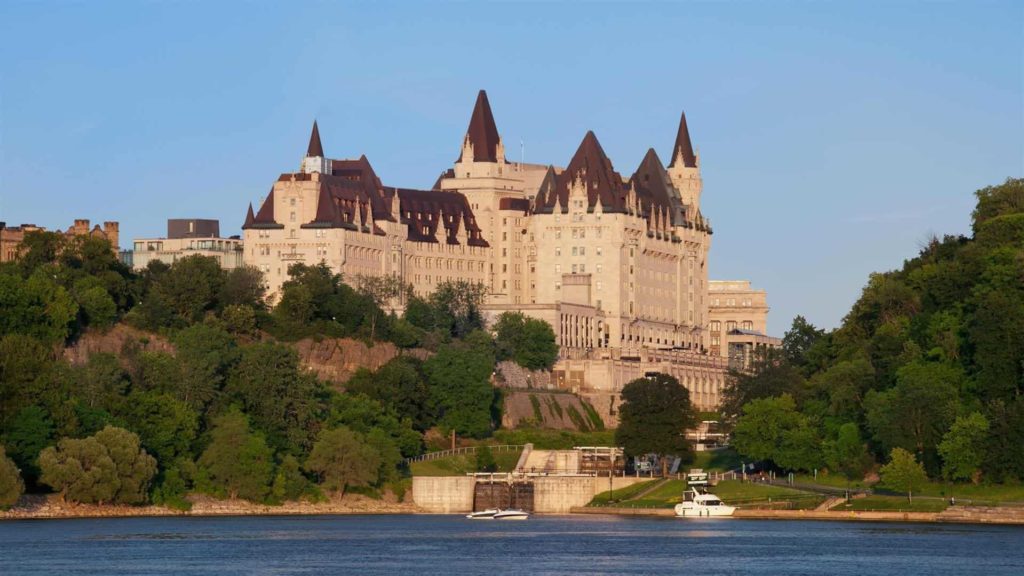 The Fairmont Chateau Laurier is an iconic hotel best known for its luxurious accommodations in downtown Ottawa, but it's also renowned for high tea served in the upscale Zoe's Lounge.
High tea is a British tradition that started in the 1700s. It's a meal typically served between 3 and 4 o'clock in the afternoon.
Your mom will surely be impressed with the service and attention to detail at Fairmont Chateau Laurier's elegant high tea with scones, finger sandwiches, sweet delicacies, and an assortment of delicious teas.
8. Take a Yoga Class or Book a Private Session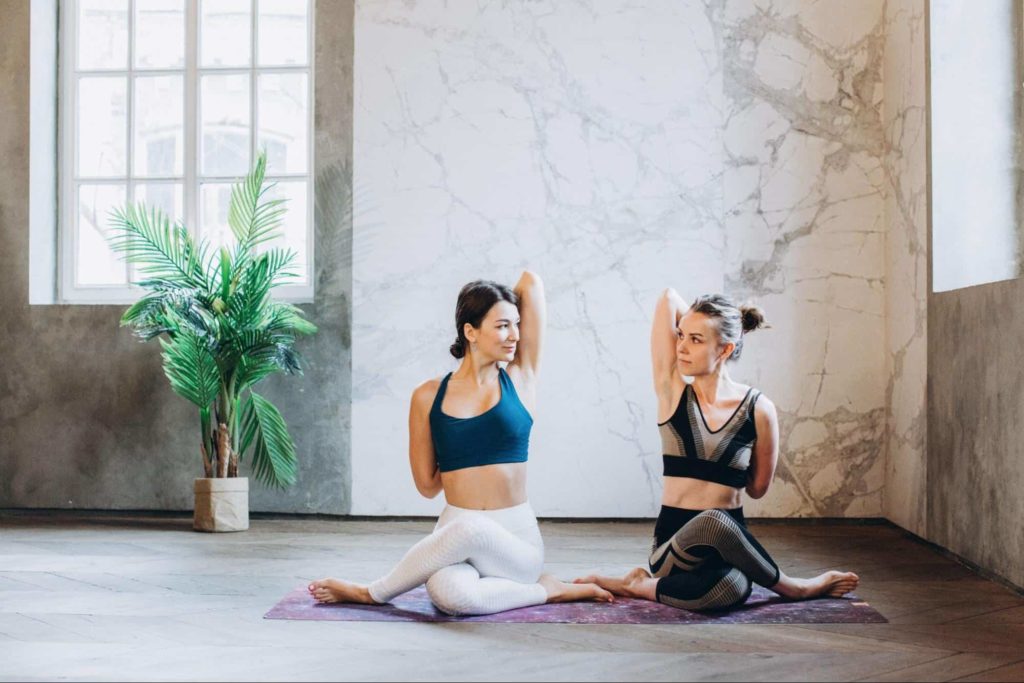 Mothers spend so much time taking care of others, what could be better than giving her the gift of a little self-nurturing on her special day?
Yoga can increase strength, flexibility, and balance, and reduce back pain, headaches, and arthritis symptoms. It also offers relaxation techniques that can improve sleep quality.
You could take a yoga class together or hire a private yoga instructor to come to her home and give her a guided one-on-one session.
9. Make it a Beach Day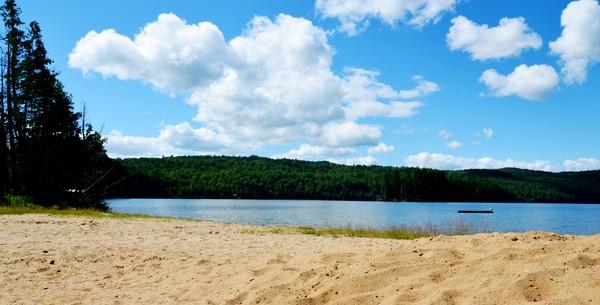 Although May weather in Ottawa may not be balmy, why not take in the beauty of the beach without the crowds and scorching temperatures?
It may not be a trip to the Caribbean, but Ottawa is home to several public beaches along the Ottawa and Rideau Rivers.
Mooney's Beach on the Rideau River is an expansive sandy area surrounded by beautiful Mooney's Bay Park.
Petrie Island in Orléans suburb has three beaches: the North Beach, the East Bay Beach, and a third smaller beach.
If your mom is into cycling, you can take the Ottawa River multi-use pathway most of the way from downtown.
Britannia is a spacious beach with green areas and picnic tables if you decide to pack a lunch.
You may want to have a plan waiting in the wings in case the Mother's Day weather doesn't cooperate.
Conclusion
Ottawa is a hotspot of events and things to do to treat your mom on Mother's Day. Pick an activity or two above and show your mom just how much you appreciate her.