Living in Ottawa vs Toronto: Which is better?
Whether you're from Toronto and thinking about moving to Ottawa or deciding between these two, it's a tough choice.
In this article, we'll answer all the most important questions you have by listing and comparing the facts and data of these two cities.
Which is better to live in: Toronto or Ottawa?
Ottawa is better than Toronto in terms of the cost of living. Its rent is 14.78% lower than in Toronto. It's also much safer, with a low crime score of only 25.96 compared to Toronto's moderate score of 45.95.
However, Toronto is a much bigger city than Ottawa with approximately 2.93 million residents. What's more, Toronto is more diverse, with 250 ethnicities and 180 different dialects present in the city.
The Cost of Living in Ottawa vs Toronto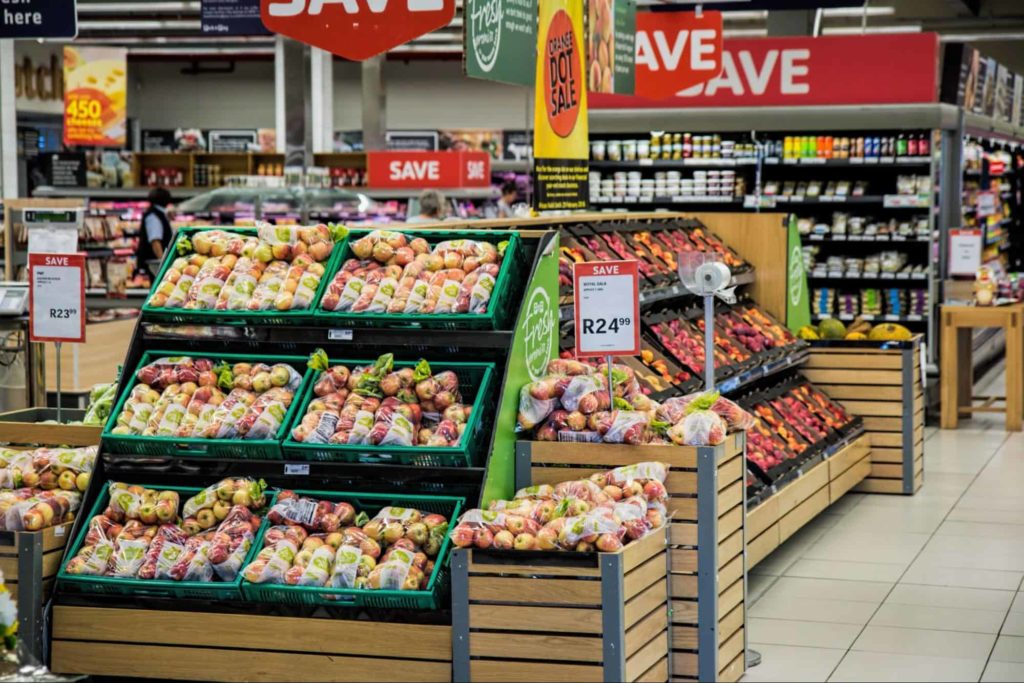 Ottawa scored 67.49 in Numbeo's cost of living index as compared to Toronto's 72.16, according to recent data. This means that the overall cost of living in Ottawa is cheaper than in Toronto, which scored higher on the scale.
You may refer to the table below for a detailed breakdown and comparison of the basic expenses you can expect in Ottawa and Toronto.
| Expense Category | Ottawa | Toronto |
| --- | --- | --- |
| Restaurant (Meal for 2) | $82.50 | $101.20 |
| Groceries (1.5-liter bottler of water) | $2.03 | $2.16 |
| Transportation (Monthly pass) | $123.75 | $156 |
| Basic utilities (Monthly) | $163.30 | $171.04 |
| Sports & leisure (Movies) | $15 | $15 |
| Childcare | $1,311.11 | $1,586.69 |
| Clothing | $71.93 | $82.77 |
| Rent (1 BR apartment) | $1,703.93 | $2,263.78 |
| Sports & Leisure | $32.14 | $23.48 |
| Internet | $79.70 | $74.47 |
| Salaries & financing (Average Monthly Net Salary) | $4,613.60 | $4,292.40 |
Is Ottawa cheaper to live than in Toronto?
In terms of the overall cost of living, Ottawa is 22.12% cheaper than Toronto as a whole. Even if you include the cost of rent, it's still cheaper to find room and board in Ottawa.
Further, Ottawa's average monthly salary of $4,613.60 is 7.21% higher than Toronto's $4,292.40.
While the cost of some basic necessities isn't too different, the fact that rent is significantly cheaper makes this a point for Ottawa.
Safety & Security in Ottawa vs Toronto
Ottawa is safer to live in than Toronto, with Ottawa having a low score of 25.96 for its overall crime rate compared to Toronto's moderate score of 45.9.
You're less likely to experience crimes in Ottawa, and the rate of property and violent crimes are specifically low here. On the other hand, Toronto experiences moderate levels of both property and violent crimes.
| Crime | Ottawa | Toronto |
| --- | --- | --- |
| Crime rate | 25.96 | 45.9 |
| Property crimes | 35.05 | 48.05 |
| Violent crimes | 26.93 | 43.99 |
Additionally, Ottawans have been shown to have fewer worries about crimes being committed whether they're walking alone in broad daylight or at night.
This is especially important if you're planning on moving here with your family.
While Toronto does experience a higher rate of crime, it's good to know that your chances of being physically attacked for your race, religion, and gender are low.
Healthcare in Ottawa vs Toronto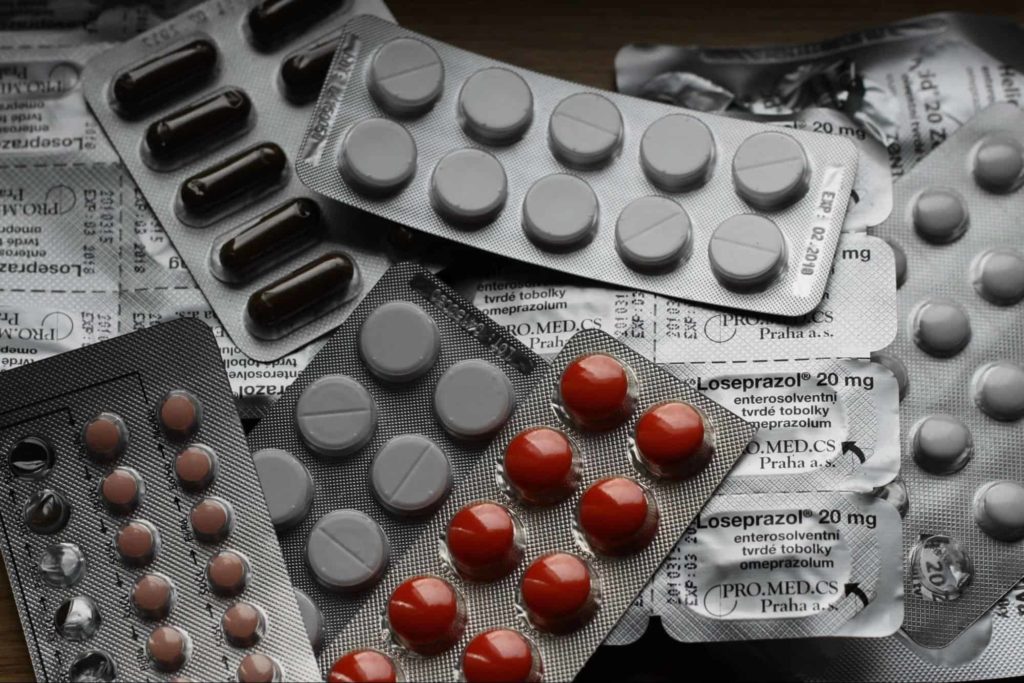 Overall, however, Ottawa has a better healthcare system than Toronto due to its variety of available services.
Should you need an ENT specialist, ptosis surgery, or something more serious like a retinal detachment, Ottawa's hospitals and clinics are ready to serve.
There's not much difference in the healthcare system in Ottawa and Toronto because both are covered by the Ontario Health Insurance Plan (OHIP).
Just bear in mind that the waiting list for both cities is quite long if you're relying on OHIP.
Education in Ottawa vs Toronto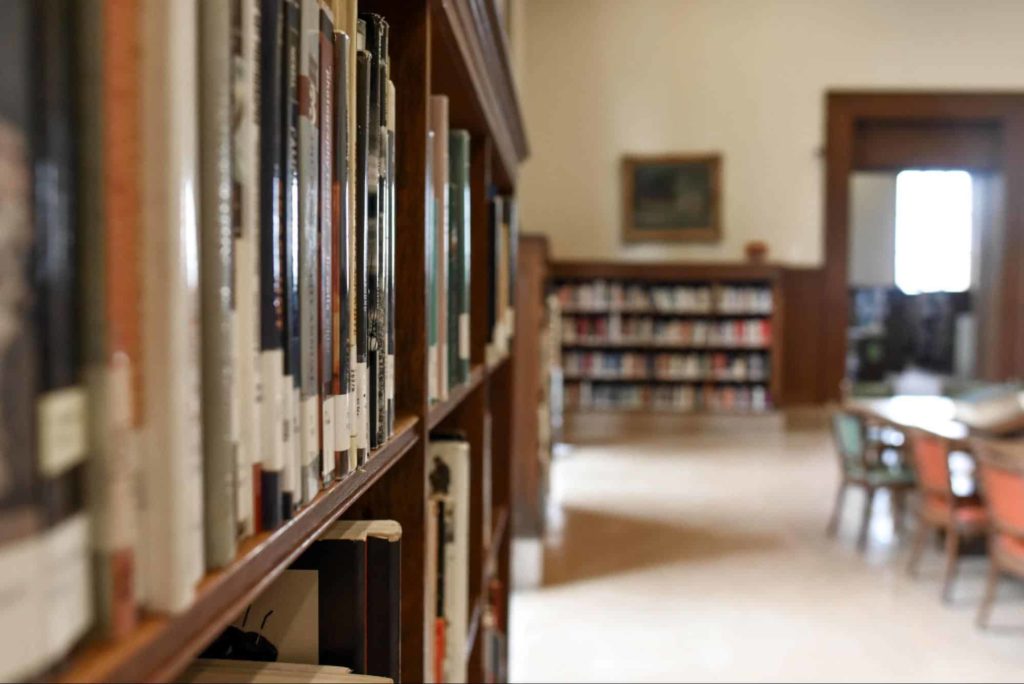 Ottawa is the better choice for schooling because the cost of higher education is more affordable compared to Toronto.
In Toronto, tuition fees are around $12,000 to $50,000 yearly. Whereas in Ottawa, you'll only be paying $8,500 to $30,000 per year while still receiving a solid education.
Ottawa is home to 13 universities and colleges, while Toronto has 22 of them. While its schools are fewer, you can't pass up the cheaper school fees, especially when the learning institutions are still world-class.
Aside from the average tuition fees, pursuing higher learning in Ottawa is also more affordable when you take into account the cost of rent. Renting a 1-bedroom apartment in Ottawa is cheaper than renting the same type of apartment in Toronto.
Not to mention the costs of other daily necessities are also lower, making it ideal for students.
Schools in Ottawa
In Ottawa, you can find 117 elementary schools and 25 high schools, which makes its selection a lot smaller compared to Toronto. So if you prefer to have more educational options, it might not be the best choice for you.
These are just some of the top universities and colleges you can find in Ottawa:
University of Ottawa
The Université Saint Paul
Carleton University
La Cité College of Applied Arts and Technology
Algonquin College
City College
Schools in Toronto
It's not surprising why the cost of education in Toronto is higher than in Ottawa, what with how many top-performing educational institutions call it home.
Parents and students have a vast array of educational options in Toronto. In fact, it has about 473 primary and intermediate schools and 105 secondary schools.
Some of the top universities that you can find in Toronto are as follows:
University of Toronto
Centennial College
Ryerson University
Tyndale College and Seminary
Salary in Ottawa vs Toronto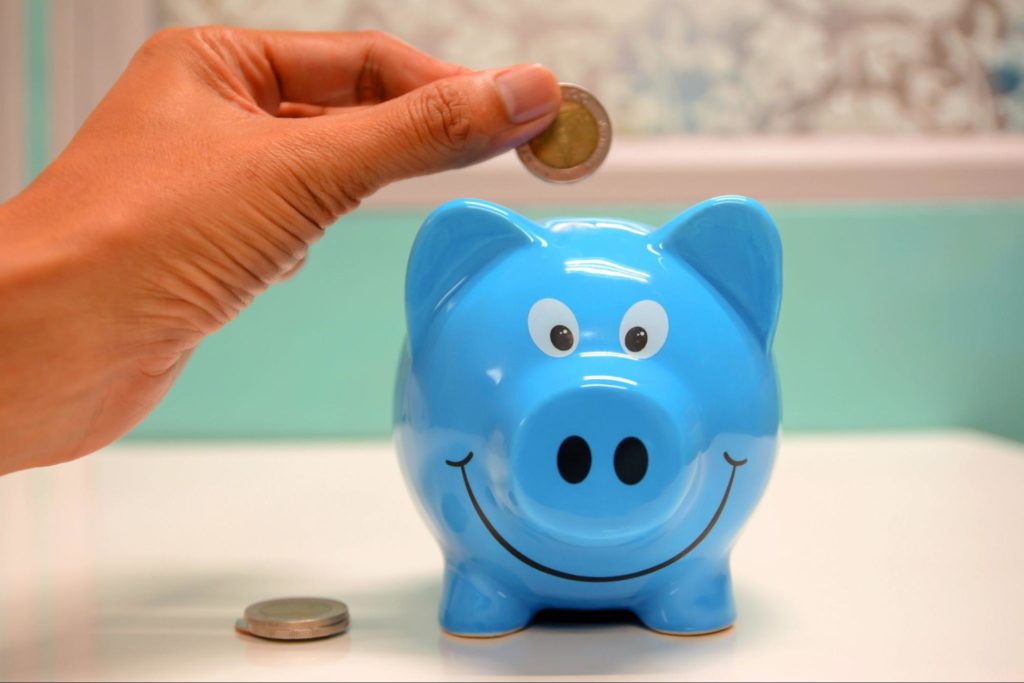 On average, you'll earn a higher salary in Ottawa at $4,613.6 monthly as compared to Toronto, where you can make around $4,292.4 monthly.
So not only is the cost of living more affordable in Ottawa, but you're generally making more money as well.
Top Industries in Ottawa
Tourism – One of the biggest economic drivers in Ottawa is its tourism sector, as it employs approximately 85,000 people.
IT & Tech – Technology has steadily risen throughout the past decades, and it's now the 2nd most in-demand industry in Ottawa with 39,000 employees. It makes up most commercial income and offers a lot of different job opportunities.
Healthcare & Public Service – Due to Canada's universal healthcare, this industry is one of the largest and most in-demand in Ottawa.
Manufacturing & Construction – The manufacturing industry in Ottawa is huge, and as such, it's always looking for more skilled workers. In 2018, around 25,300 jobs were in manufacturing.
Top Industries in Toronto
Financial Services – As the home of principal Canadian insurance and investment companies and Ontario's largest financial center, financial services are one of the biggest industries in Toronto. This sector employs around 210,000 workers.
Real Estate – There are 62,000 real estate brokers and agents registered with the Toronto Regional Real Estate Board. An average real estate agent would earn around $55,767 by just closing 3.6 transactions yearly.
Wholesale & Retail – The wholesale and retail industry in Toronto still remains one of the biggest components of the city's economy. It employs around 400,000 workers across the Greater Toronto Area.
Is Ottawa or Toronto bigger?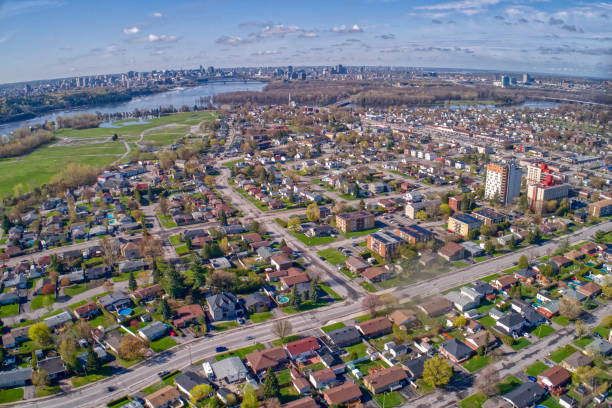 Ottawa is bigger than Toronto in terms of land area at 2,790 km² while Toronto is much smaller at only 630.2 km². However, Toronto is bigger than Ottawa in terms of population size, with 2,794,356 residents, while Ottawa has only 994,837.
Ottawa is actually Canada's 8th largest city, while Toronto is only the 33rd largest city in terms of land area. According to the last national census in 2016, Toronto's population had grown by 2.3% since then, whereas Ottawa's only grew by 1.07%.
Population in Ottawa
Due to Ottawa having a smaller population density of about 994 thousand people within an area of about 2,790 km², it's not as bustling as Toronto.
This means that the city is quieter and more peaceful, especially since its main attractions are its historical sites and other tourist traps.
The lower population density is also a factor in why Ottawa's crime rates are lower than Toronto's. Still, if you're particularly fond of the wild and the action-packed hustle and bustle of the nightlife in bigger cities, Ottawa might take some time to get used to.
Population in Toronto
The city of Toronto boasts a population of 2.93 million residents within 630.2 km², which makes it a lot smaller than Ottawa by land area yet bigger by population density.
Due to this, the nightlife in Toronto is much more vibrant with its dance clubs, cocktail bars, etc.
If anything, you're going to have a harder time looking for someplace more lowkey and chill when everyone is going out and partying at night. This makes Toronto the direct opposite of Ottawa when it comes to the night scene.
For people who aren't fond of such lively nights and living in close quarters with so many other people, you might want to think twice about trying out Toronto.
Demographics & Diversity in Ottawa vs Toronto
Toronto is more diverse than Ottawa and has a larger minority presence. This could partly be due to its larger population.
Ottawa started as an Irish and French Christian settlement, but its population has diversified throughout the years.
The same happened to Toronto, which experienced a boom in its population, especially since more and more minorities settled within the area.
You may refer to the table below for a better look at how diverse both cities are and which minority groups have a larger presence in these cities.
| Race | Ottawa | Toronto |
| --- | --- | --- |
| White | 74.2 | 50.2 |
| Black | 5.7 | 8.5 |
| East Asian | 4.0 | 12.7 |
| South Asian | 3.9 | 12.3 |
| Arab | 3.7 | 1.1 |
| Southeast Asian | 2.8 | 7.0 |
| West Asian | 0.9 | 2.0 |
| Latin American | 1.2 | 2.8 |
If you were to take into account the cost of living and average salaries in both cities, Ottawa would still come out as the better option. This means that minorities here also generally have a better quality of life.
Weather in Ottawa vs Toronto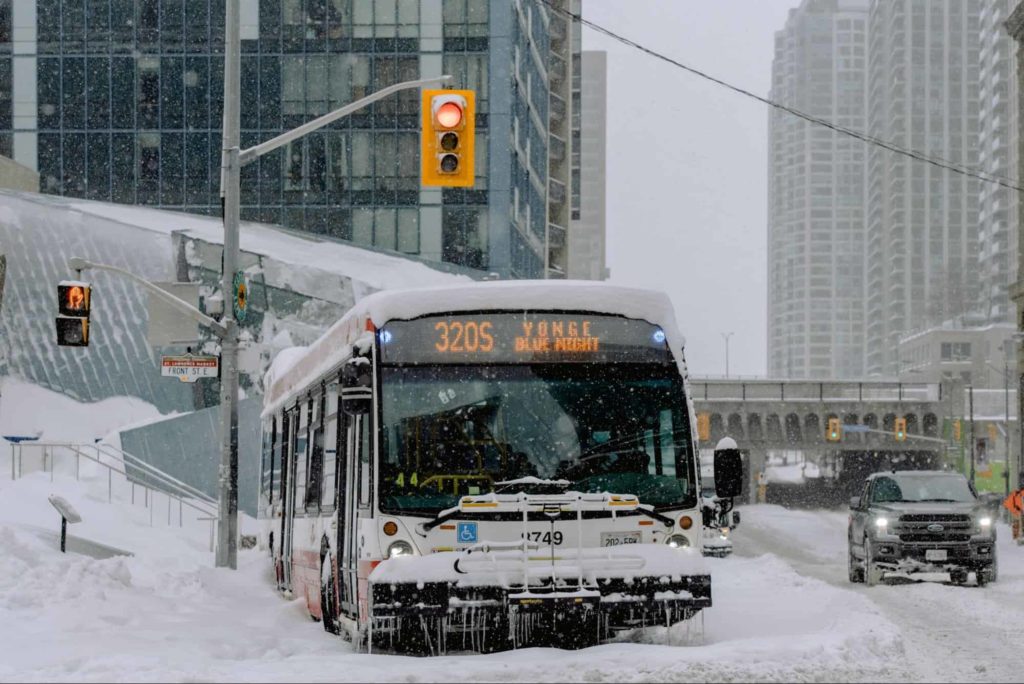 Ottawa and Toronto both experience the four seasons with hot summers and cold winters. However, Ottawa's winters are some of the coldest in the world, especially compared to Toronto's mild winters.
​​Is Ottawa colder than Toronto?
Ottawa is colder than Toronto, and it sits on the 7th spot of the coldest capital cities in the world.
In winter, Ottawa reaches an average low of 7°F and the highest at 23°F, while Toronto's temperatures reach an average daily low of 18°F and high of 30°F.
The great thing about Ottawa is that even in the middle of its cold winters, there are still a lot of cool things you can do during the snowy season!
Weather in Ottawa
In Ottawa, you can expect long and warm summers to freezing winters yearly. Its warm season lasts for 3.9 months, from May 21 to September 18, with an average daily high of 68°F.
July is the hottest month in Ottawa as temperatures soar, with an average daily high of 79°F and 60°F at its lowest.
Its winter season then lasts for 3.3 months, from December 3 to March 11, with the highest average daily temperature at below 33°F.
Weather in Toronto
Toronto's summers are warm and comfy, while its winters are also snowy and windy, albeit not as intense as Ottawa's.
On average, Toronto experiences temperatures of 17°F to 78°F but rarely reaches below 1°F or above 85°F.
The summer in Toronto lasts a little bit shorter, with the season lasting around 3.5 months, from June 2 to September 18.
Like Ottawa, the hottest month of the year is July, as temperatures reach an average daily high of 77°F and low of 63°F.
Toronto's cold season lasts around 3.4 months, from December 3 to March 16, with the average daily temperature reaching below 39°F.
Language in Ottawa vs Toronto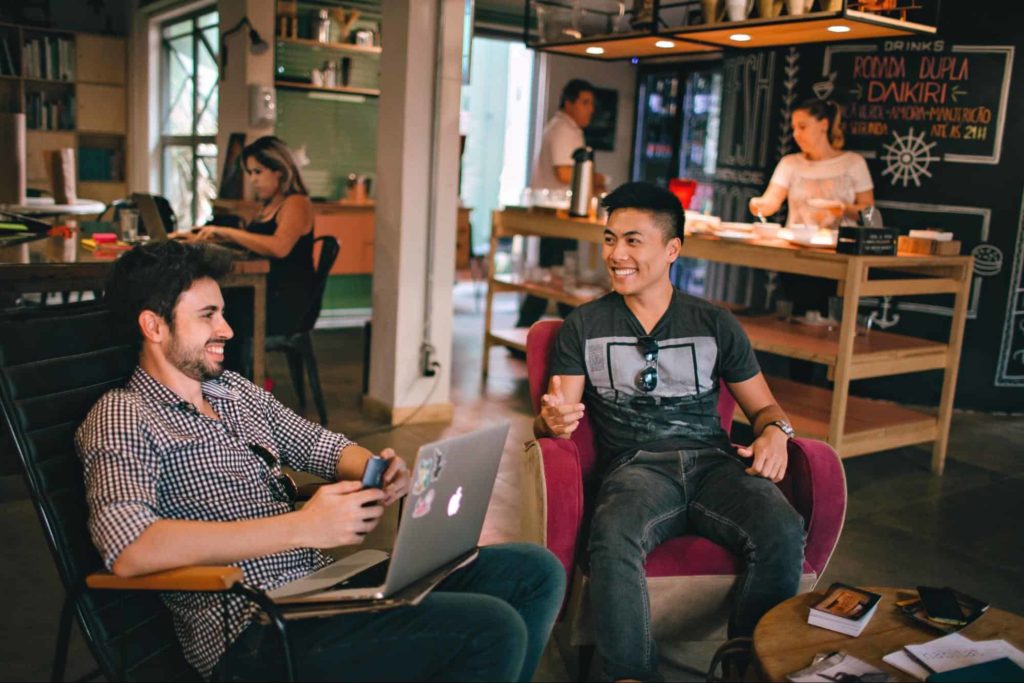 Toronto is primarily an English-speaking city, but there are still a lot of different languages spoken by minority groups.
Ottawa is an English and French-speaking city, with almost half of the population speaking both.
People who only speak English might have a harder time in Ottawa because many available jobs within the public sector might require both French and English.
Does Ottawa have a better environment to live in than Toronto?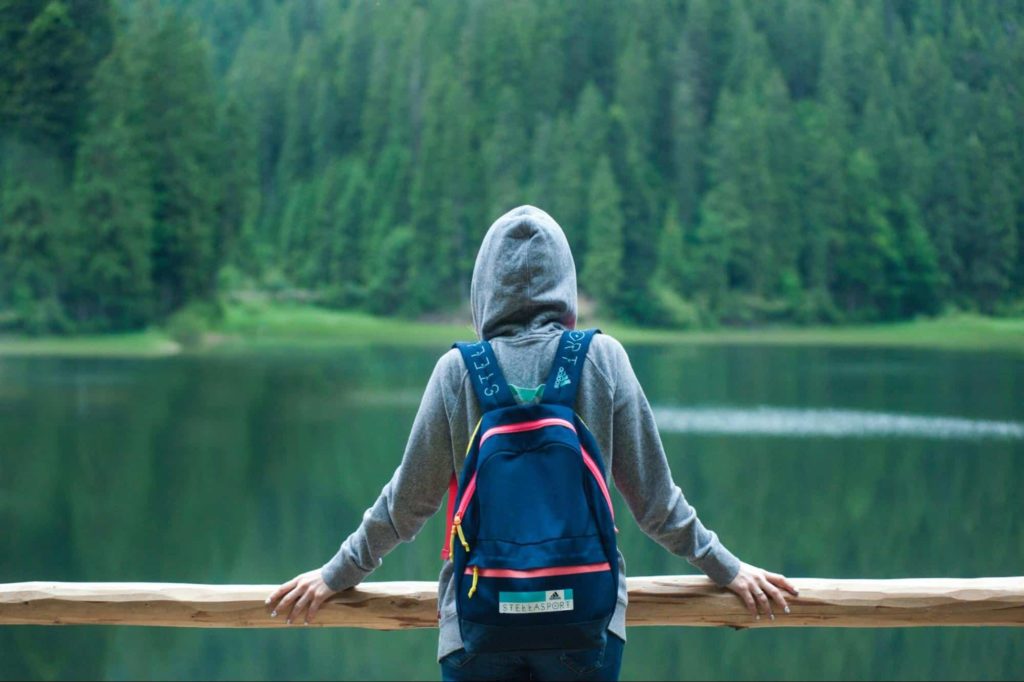 When it comes to showing off its proud history, culture, and the arts, Ottawa brings in the big guns with its many museums and historical landmarks.
Additionally, Ottawa is a great place if you like physical activity because of its spaces dedicated to just that.
Whether you like going out for a jog in the morning, riding your bike, or even getting some fresh air at its many parks, Canada's capital has it all.
On the other hand, Toronto is like that friend of yours who's always going out at night and encouraging you to hang out with them and discover all the city has to offer.
Its rich and vibrant nightlife is attractive to any frequent partygoer and or live music lover.
Ottawa vs. Toronto: Comparison
Now that we've thoroughly discussed all the important things you need to know about Ottawa and Toronto, we compiled the following table to summarize everything we went over:
Factor
Ottawa
Toronto
Cost of Living
-Most basic necessities come at a cheaper cost

-Low-cost childcare

-Sports and leisure activities are more affordable

-Smaller internet bill

Safety & Security
-Overall lower crime rate
-Low chance of hate crimes being committed
Healthcare
-Covered by OHIP

-Great variety of clinical services

-Covered by OHIP

-Several world-class hospitals

Education
-Has a cheaper cost of education
-Great variety of educational options
Salary
-Overall higher average monthly salary
-Noticeably lower average monthly salary
Size
-Smaller population size

-Larger by land area

-Smaller by land area

-Larger population size

Demographics
-Smaller, but still visible minority presence
-Significant minority presence
Weather
-Warm summers

-Freezing winters

-Shorter summers

-Mild winters

Language
-Primarily bilingual population
-Mostly English-speaking population
Culture & Lifestyle
-Mostly peaceful nature-based activities

-Has a lot of historical landmarks and cultural centers

-Very active nightlife

-Has a lot of bars, nightclubs, and live concerts