Turcotte Family's Elf-Themed Home Ready for Viewing
For three years in a row, Stittsville's Turcotte family has been providing holiday delights to both locals and visitors coming from all places.
Following themes inspired by "Christmas Vacation" in 2020 and "Home Alone" in 2021, the family brings life to the Christmas classic "Elf" this year.
In an interview with Shawn Turcotte, the decision to set up the display was from the people themselves.
"I was really rooting for Die Hard. But no, the people spoke and Elf was the frontrunner. So we rolled up our sleeves and put together a plan," he said.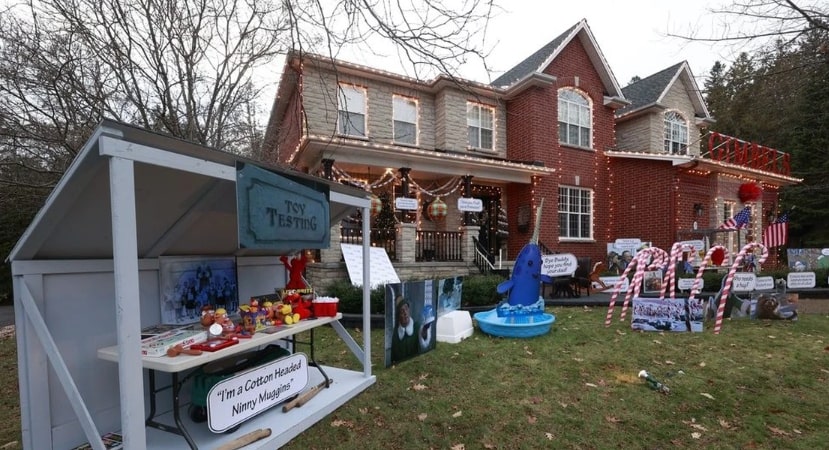 With Buddy the Elf, guests are to expect some nice candies and maple syrups to enjoy. The two centerpieces — a New York City Yellow Cab and a Santa sleigh — are also to look forward to.
Guests are in for a mock Empire State Building, a bridge that is reminiscent of a scene from the movie, and a dinner table filled with Elf-inspired goodies.
Officially launched last December 1, this Elf-themed fundraising affair will once again benefit CHEO, a foundation that focuses on pediatric health care for kids and their families.
With last year's Home Alone display, the foundation received almost $70,000 for mental health services. 2020's Christmas Vacation, on the other hand, brought in about $50,000 for Stittvile Food Bank.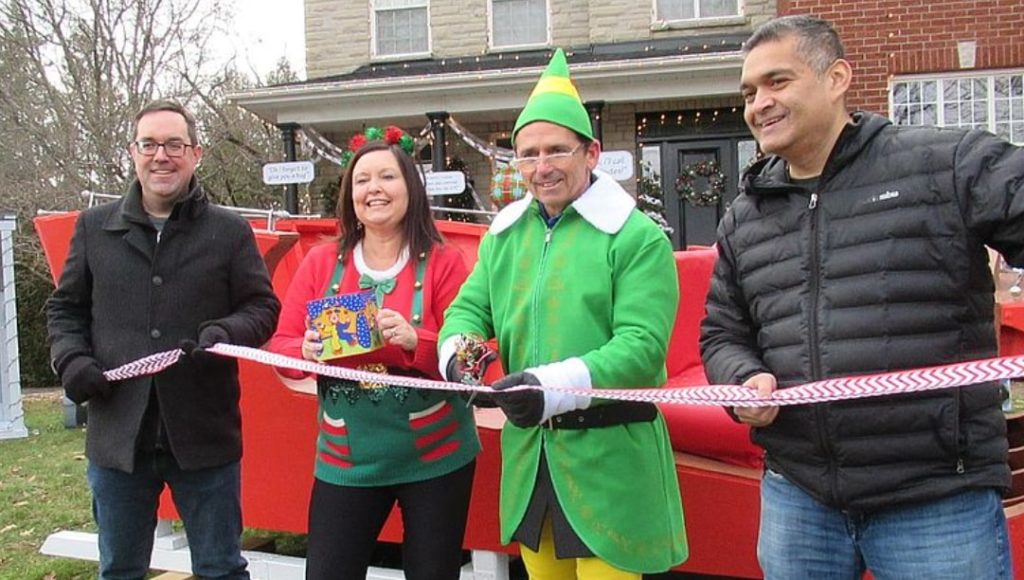 The event was graced by Councillor Glen Gower. Officials from the children's hospital were also present during the ribbon-cutting ceremony.
Wearing a Poppa Elf ensemble, Shawn invites everyone to take part in this event and help make a difference to all those that benefit from CHEO's endeavors.