Travelling Ottawa without a car? Here's what to do.
If you don't have a car to explore Ottawa, you shouldn't see it as a disappointment. Rather, take it as a chance to discover the city on foot.
Most of the best tourist spots are located within the enclosures of busy streets — places that you won't get to see with a car. Plus, walking around allows you to socialize and meet new people from different backgrounds.
Ottawa is generally bicycle-friendly as well and has convenient public transportation, allowing you to rent a bike to explore the city.
Going around Ottawa without a car is a new experience altogether. Here are a few adventures for you to consider if you are traveling without a car.
Biking on the Rideau Canal
You can rent a bike if you want to explore the Ottawa River and its eye-delighting surroundings. Throughout your ride, you will come across a number of places that are of great interest to residents and tourists from across the world.
That is the reason why the Ottawa River is considered a World Heritage Waterway by UNESCO.
Across the Ottawa River, ride all the way to the Dows Lake Pavilion. Dows Lake is a shipping adventure in the summer and a skating spot in the winter.
Visiting Canada's Agriculture and Food Museum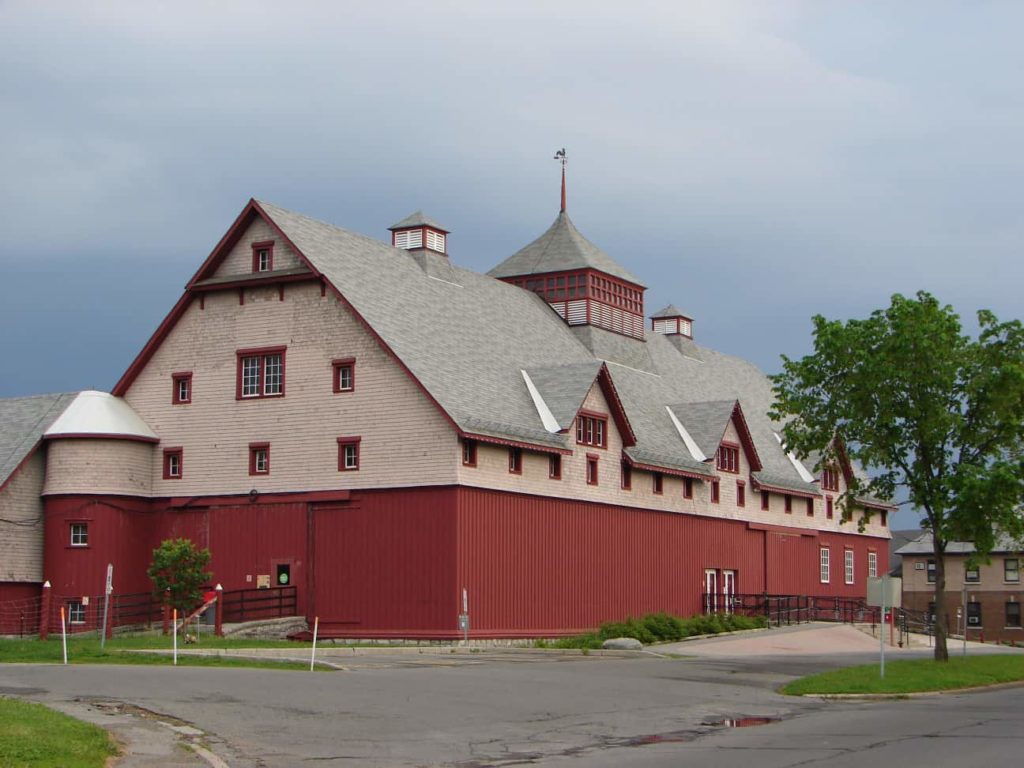 Explore the events, exhibitions, spaces, and studios with different themes in Canada's Agriculture and Food Museum every year.
Located in the heart of the city in The Glebe, it holds events that consist of environmental innovation and educational programs.
You are invited to participate in them to gain awareness about soil and agricultural importance and their link to the environment.
Attending the Ottawa Chamberfest
You can attend concerts and engage with the community at Ottawa Chamberfest. The music festivals will enable you to learn new things about the different cultures in Canada.
A car is not required to attend Chamberfest festivals. You can go there on foot or by riding a bicycle.
Watching an Ottawa Redblacks Soccer Game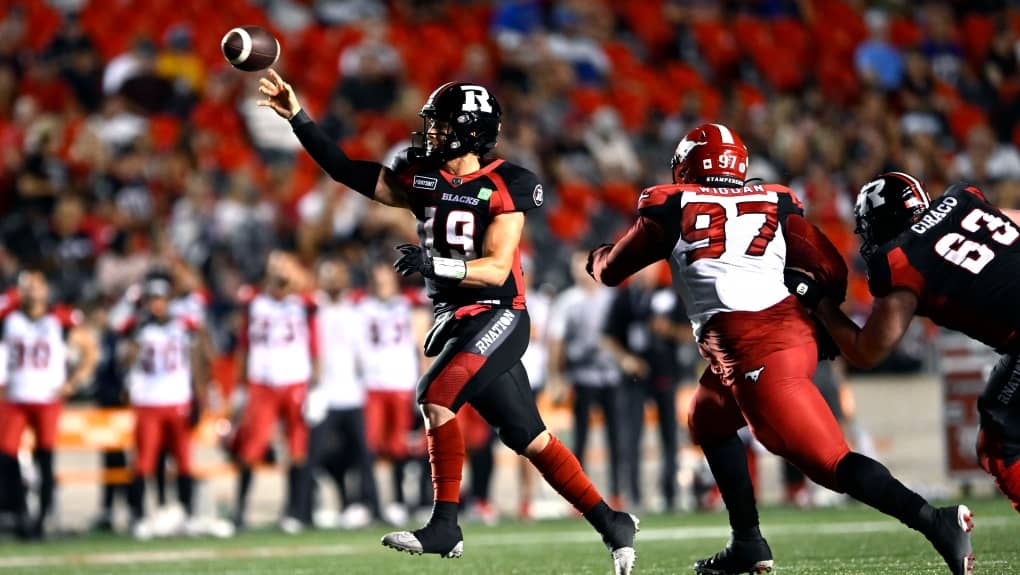 Consider watching the Ottawa Redblacks in a much-anticipated soccer game that is sure to entertain you.
Aside from cheering for the team, the cherry on top is the snacks and drinks that will keep you refreshed throughout the game.
By bicycle, you can reach the location on Bank Street at the heart of the city.
Entering the Canadian Museum of Nature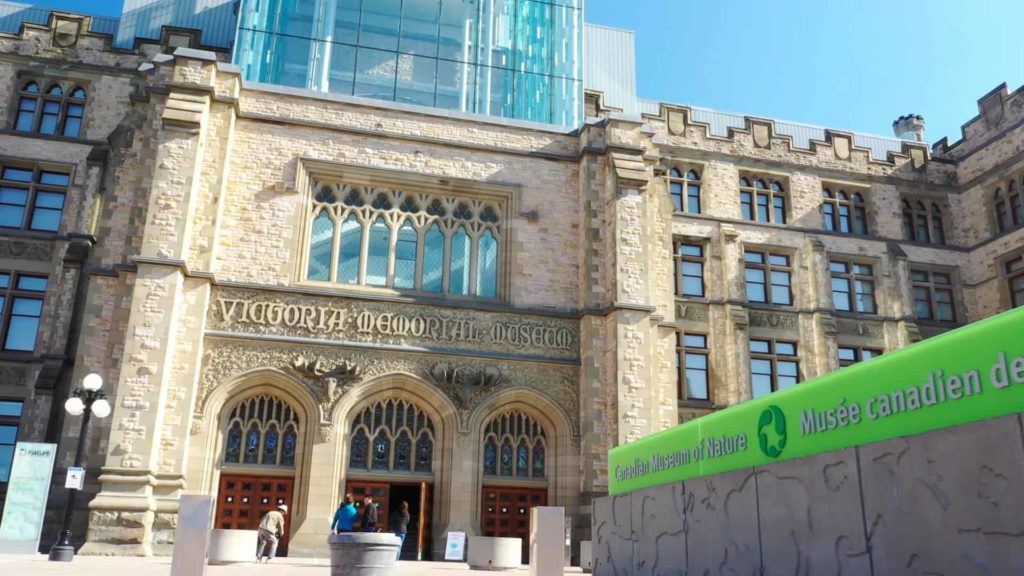 To better understand natural wildlife in Canada, you can visit the Canadian Museum of Nature. Here, all the traces of Canada's most exotic species are preserved.
You may have seen some of them during their migration seasons, but you will get a full description of them here. You will also get a chance to see the fossils and skeletons of huge mammoths and underwater wildlife.
Exploring the Canadian Museum of History
The Canadian Museum of History houses deep roots artifacts dating back to 20,000 years ago. Here, you will become educated about the history of Canada in a virtual environment.
Located across the Ottawa River, the architecture itself is a wonder, attracting people to visit it. Moreover, you will be impressed with the artistic paintings that make a nice and photogenic background for your photos.
Staying in Chateau Laurier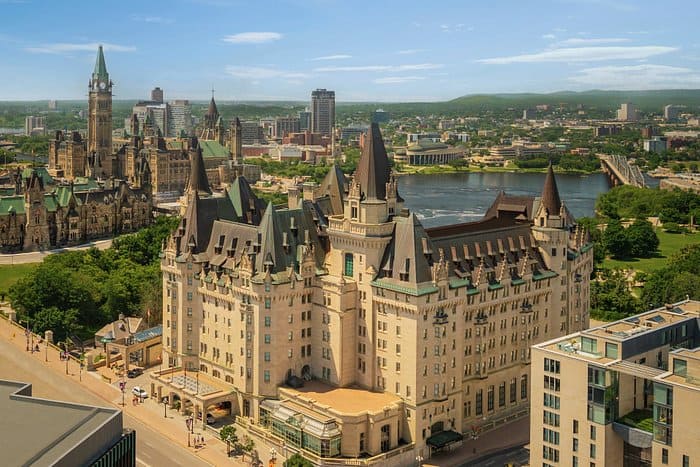 Without a car, exploring Ottawa can get tiring. Rest for a while in Chateau Laurier to reenergize for a day of adventure.
The hotel has rooms with windows opening to the Ottawa River, which is a beautiful sight when the sun is sinking or rising.
Attending the Canadian Tulip Festival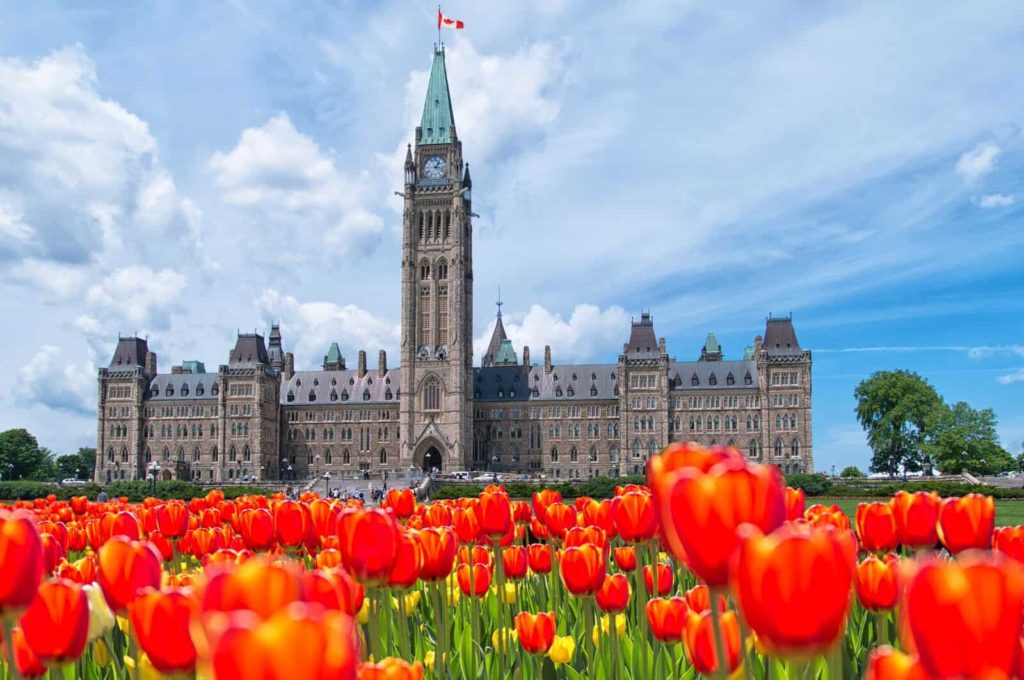 You can take public transit to reach the Canadian Tulip Festival. Ongoing at different times of the day, this festival is a symbolic representation of historical Canada.
Other than going to this festival by OC Transpo or a bicycle, you can travel the area on foot or by touring it in the Tulip trolley offered by the organizers.
Attending the Ottawa International Busker Fest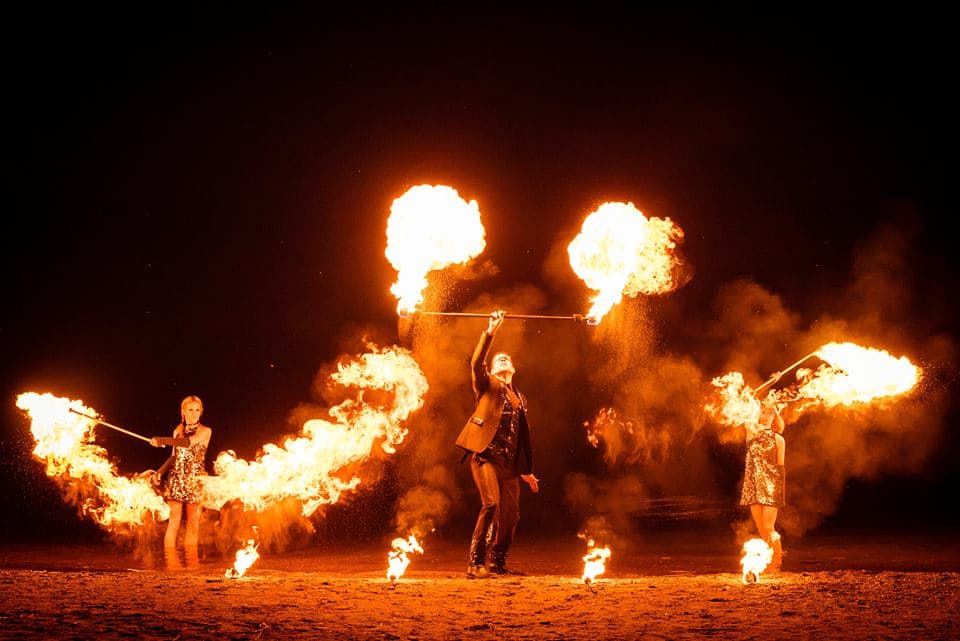 The Busker Fest is situated on Sparks Street. It is accessible on foot or on a bicycle.
This is a place to get entertained by performers and tricksters from across the globe. They showcase their tricks and display their talents.
Sparks Street is always busy, so you would want to come here on foot, by OC Transpo, or by bicycle.
Going to Dominion Arboretum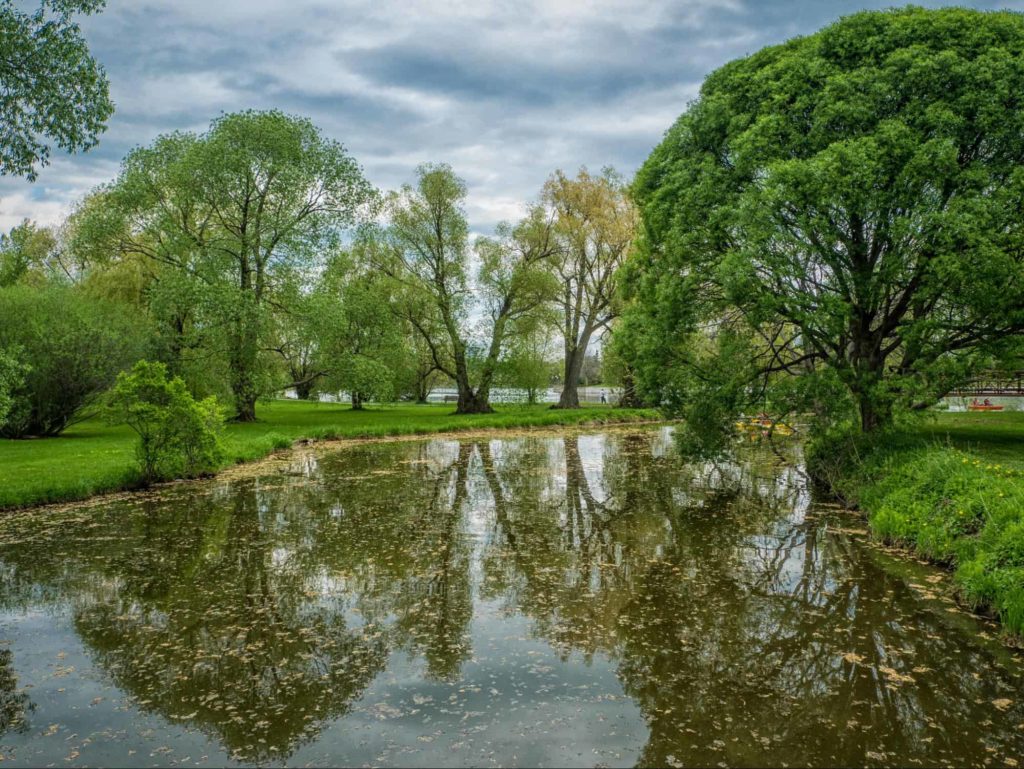 The Arboretum houses a collection of different trees cultivated long ago and preserved until this time. You will be awe-struck to see the varieties of plants in the climatic fluctuations of Canadian soil.
Experiencing ByWard Market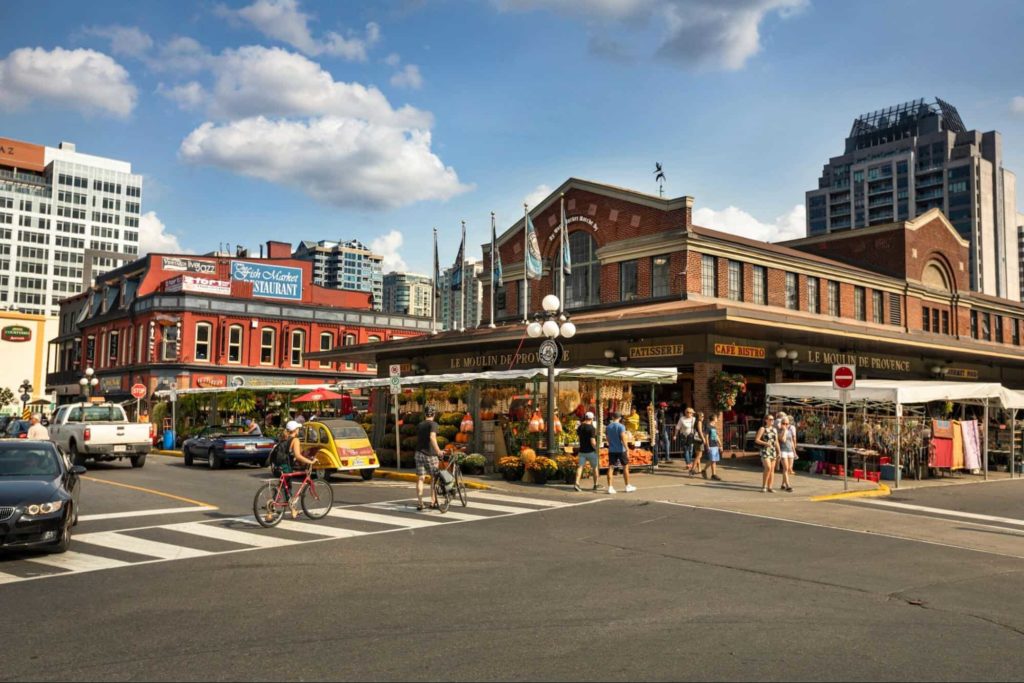 ByWard Market is the place to do shopping to the fullest. Usually, the market is packed during the summer when local community businesses put up stalls and tourists come to buy merchandise at discounted rates.
The market has other activities such as arts and entertainment and food fairs.
Visiting Carp Farmers' Market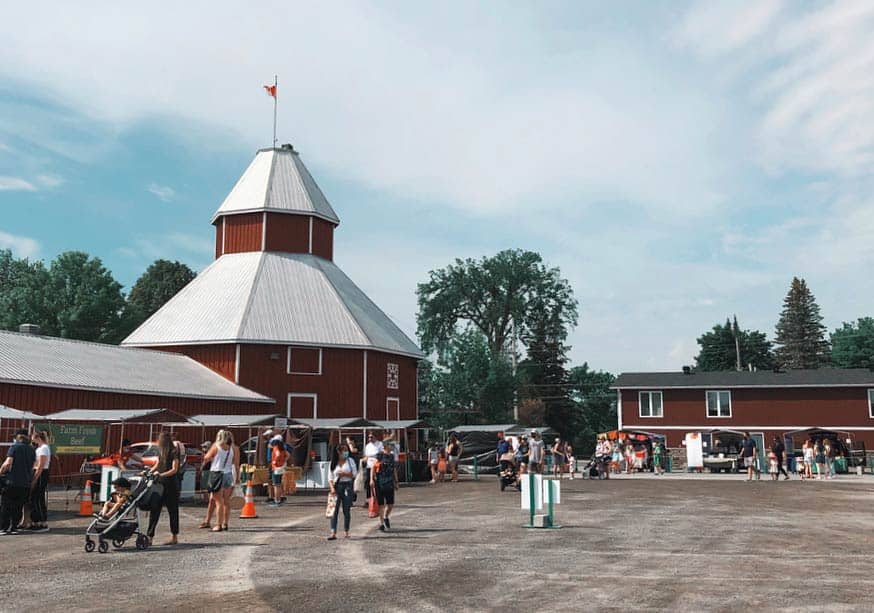 Other than the main shopping malls such as the Rideau Mall, Orleans Mall, St. Laurent Mall, and others in Ottawa, the Carp Farmers' Market is the center of local products.
It is located in the West of Ottawa. Here, there are locally produced foods and other homemade products to purchase.
You can also visit the adjacent town where you will find other organic products such as honey, pie, and meat delicacies. Winter products such as alpaca wool are also a specialty of this market.
Conclusion
There are many places in Ottawa to visit by bicycle or on foot. So you see, you don't really need a vehicle to get to the best attractions that Ottawa has to offer.