Business 101: Starting A Business in Ottawa
It's nice to daydream about owning your business instead of being constantly part of the rat race. But turning that dream into a reality can understandably be intimidating for most.
You may have grand ideas about how your business will look and becoming your own boss. However, there are more important and practical matters to deal with before all of that happens.
You'll need to learn about your target market, competition, how to get the appropriate permits, and other requirements. Aside from that, you'll have to evaluate if you have the personality and attitude to be an entrepreneur.
With these factors in mind, we put together this guide on how to start a business in Ottawa. We hope that the practical steps and resources detailed here can help you become a full-fledged entrepreneur soon.
10 Steps to Starting a Business in Ottawa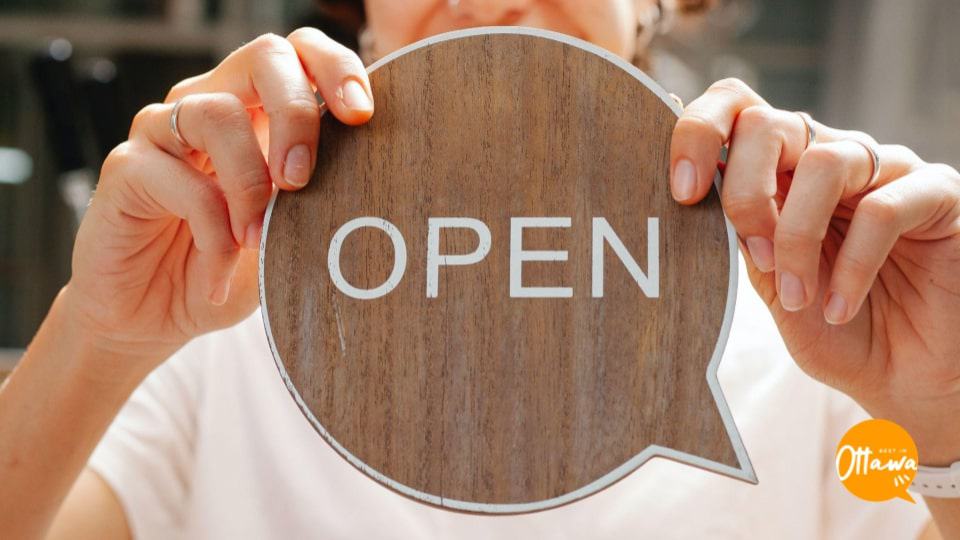 There's plenty of published literature for first-time business owners called "Business for Dummies" and others with similar titles. This article begs to disagree because we believe that businesses aren't for the feeble-minded nor faint of heart.
We created this article as a sort of checklist for all the steps you'll need to make to become an entrepreneur. Take note that we said entrepreneur instead of "successful entrepreneur" (that's for another time and post).
That's because putting up a business requires some considerable preparation before it can even get off the ground. First-timers need to have a healthy balance of realism and idealism for their ideas to solidify into business plans (the antithesis of a "dummy").
So we narrowed down this business checklist to ten basic steps which we consider to be the most vital and helpful for new entrepreneurs.
As a disclaimer, we wrote this post for businesses that have a sole proprietorship.
1. Carefully Assess If It's The Right Path For You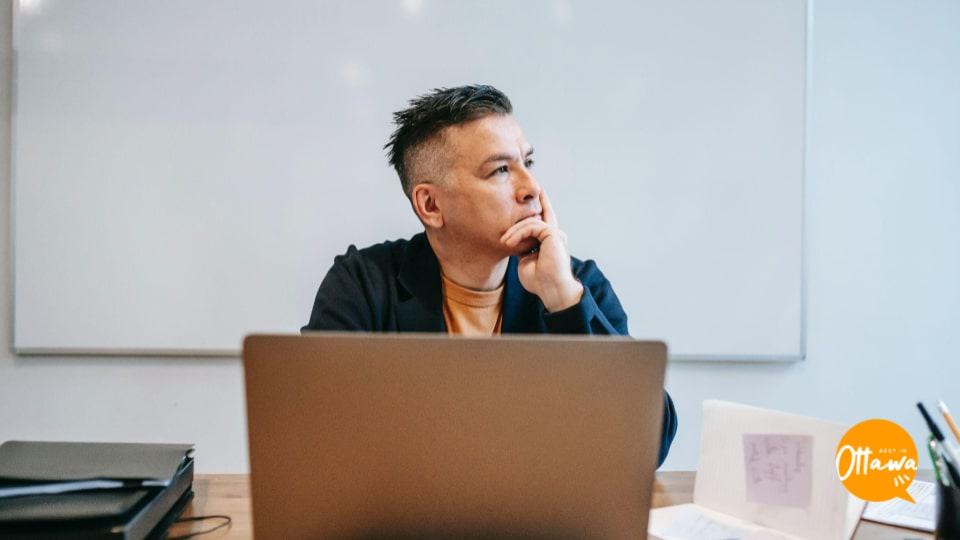 Enthusiasm and passion alone can't turn you into a successful business person overnight. It requires a lot of deliberation and soul-searching if you're a good fit.
And bear in mind that not all businesses will yield a significant ROI (or worse, even manage to break even). You also have to be unflinchingly honest if you have sufficient financial literacy to sustain your business and make it thrive.
So before any registration, business card printing, or designing merchandise, take your time assessing all the risks that come with owning a business. The more honest you are about your intentions and goals, the clearer your level of readiness will be.
And at the end of evaluating if entrepreneurship is really your career path, you'll still need to do some serious research and have reliable resources to get you started. That's when the real work comes in, so get ready.
2. Conduct Thorough Market Research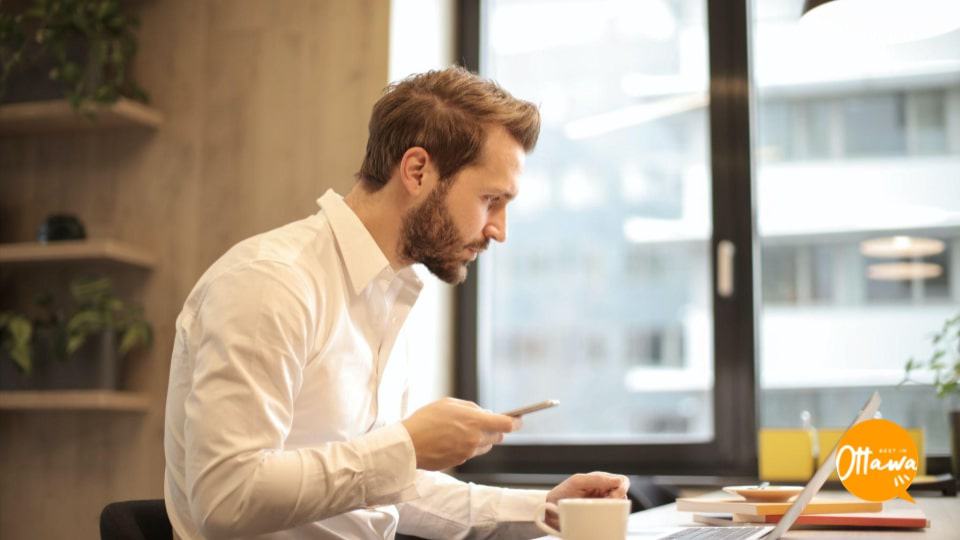 To bring your products and services to the right audience, you have to gather and analyze pertinent information regarding your potential customers' needs and wants.
And this is not a task that starts and ends once you launch your business, either.
Market research is an ongoing process that can dictate how successful your business will be. Luckily, there are some pretty good resources you can use for both your primary and secondary market research.
Primary market research includes activities like running surveys and questionnaires (online and in real life), conducting interviews and focus group discussions, hiring mystery shoppers, launching viral marketing techniques, and the ever-reliable product or service sampling.
It's also practical to research your competitors at this point to see how similar your products and services are, or if you have something truly unique to offer your future clients.
One good resource we can recommend for secondary market research is the Federal Economic Development Agency for Southern Ontario (FedDev Ontario). It offers helpful how-to guides that are industry-specific with resources aimed at small businesses.
Another is the Ottawa Public Library which offers market research topics and guides for free, so make sure to check them out.
3. Start Planning and Mapping Out Your Business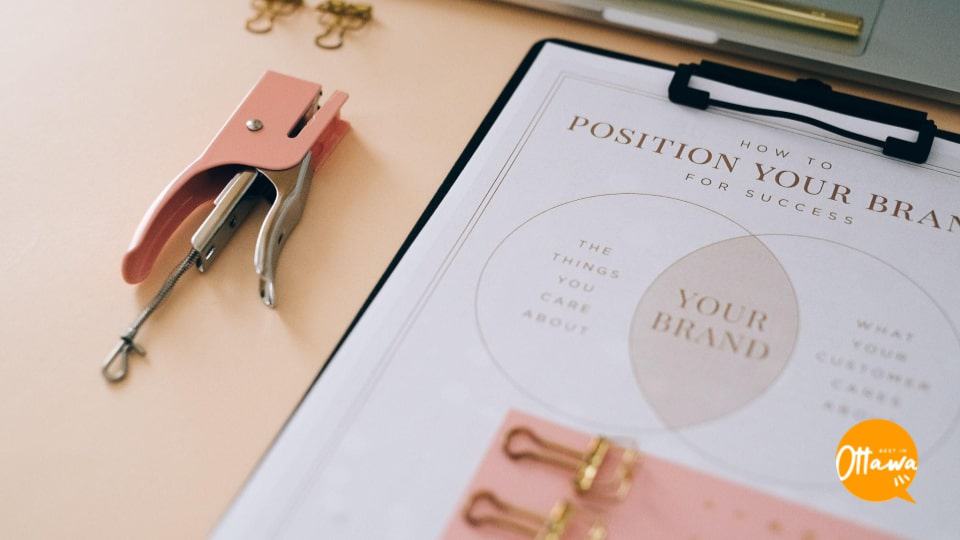 The first year of a new business is typically the most chaotic. But having a solid business plan can help you not just survive but also give you the opportunity for significant growth.
This is when you start working out all the details of your business ideas and transforming them into actual operations. As a practical guide, ask yourself questions that you, as a consumer, would want to know about your favourite businesses, such as:
Why do I patronize this particular shop/service?
What makes it different from similar products or services?
How do the owners, management, and staff relate to me as a customer?
Expect to put in a lot of time to get your plans on paper into fruition because, as the boss of your business, you're likely going to do everything yourself. You'll need to contact reliable vendors, hire staff from the best recruitment agencies in Ottawa, think of branding and merchandise choices, and more.
You'll need to practice flexibility and being pragmatic, too. Everything might look good on paper now, but things have a way of not working according to plan because you're going to have to deal with different people in the process.
At this stage, you might also want to look at consulting with business insurance firms for your startup. They can help you identify potential business liabilities and recommend steps and services to protect you from future financial losses.
4. Register Your Business Name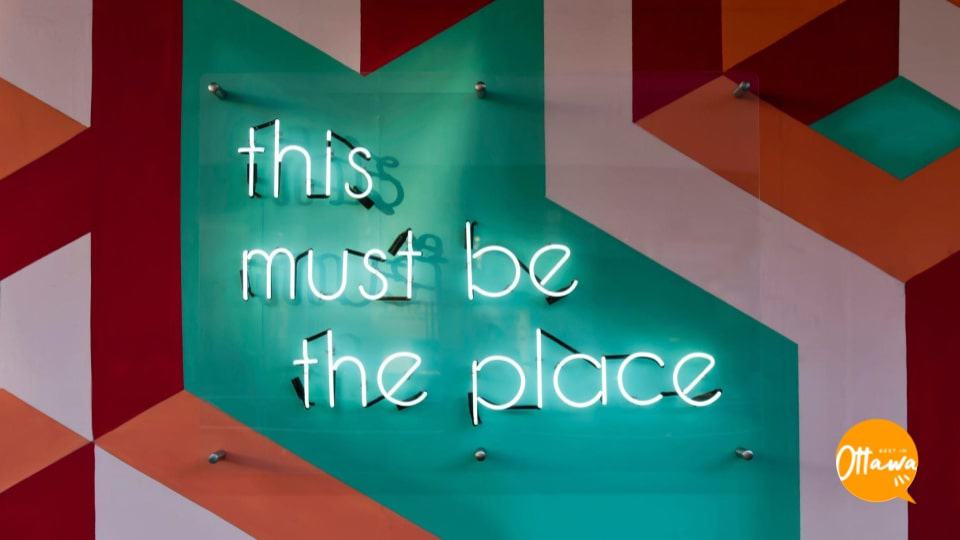 This step requires more than just coming up with a witty, punny, or catchy name for your business. There are nuances involved that, if you ignore them, could lead to a significant loss of income or even potential lawsuits.
For sole proprietorships, you won't have to register your own name if you use it as your business name, as well. However, by adding extra words to your business name like "Consulting" (John Doe Consulting), "Shop", or others, you'll need to register it as such.
Additionally, using a similar name to that of an existing business could prove to be confusing and might end up in lawsuits if you set up shop in the same city. To protect your future business name (and reputation), you can do a free search for basic information about existing businesses or not-for-profit organizations.
Luckily, the Ontario Business Registry has recognized the need for online government services. It launched its digital services for everything from filing business requirements to updating company information.
You can register your business name using this portal and complete over 90 transactions online, as well.
5. Obtain the Proper Permits and Licenses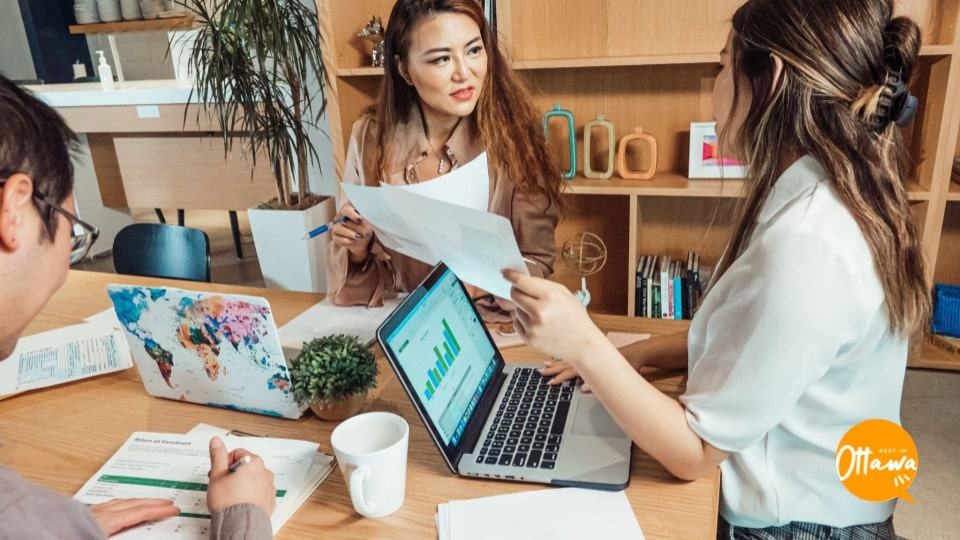 Your new business will need to undergo proper compliance to ensure that everything is legal and above-board.
For reference, look up the permits, licenses, and regulations issued by the Canadian government to know which ones you're required to get. Take note that you'll be needing permits and licenses for three levels of government (federal, provincial, and municipal) if you plan on starting a business in Ottawa.
The City of Ottawa has links to municipal permits and licenses, as well as business by-laws. In addition, the official Ontario website has a dedicated page to find the appropriate business applications, licences and permits including Ministry forms for different types of businesses.
It also offers administrative authority forms and a range of helpful business-related resources.
And if you need your forms and documents verified for authenticity, get the services of reputable Ottawa notary public firms. Most of them offer virtual services for added safety, though in-person services are still conducted for documents that can't be notarized online.
6. Get Financing For Your Business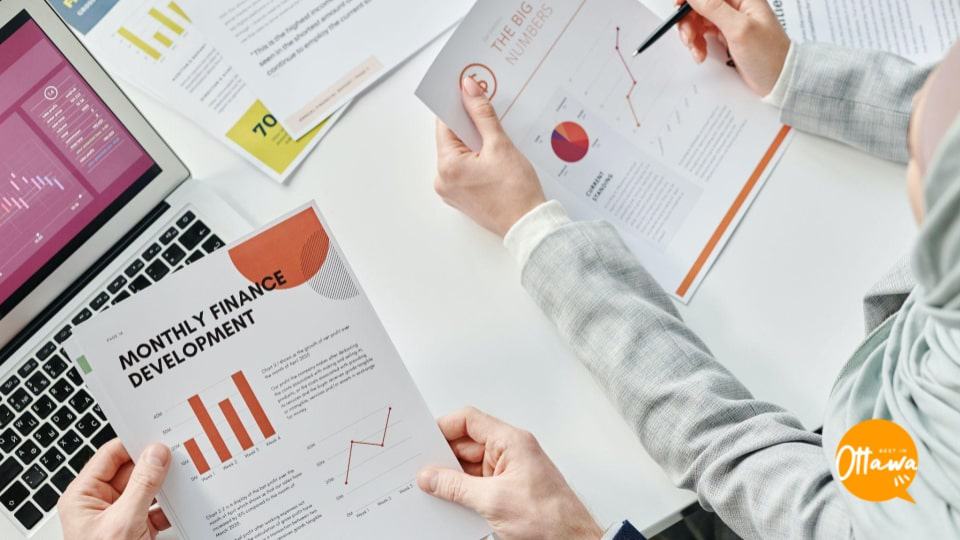 No ifs and buts about it: your business needs capital for it to be successful. Apart from shelling out an initial capital, your business needs financial support on practically all levels.
In case of temporary setbacks, you'll want to have working capital to fall back on, too. To simplify things, consider your financial requirements in two separate categories: by your business's initial costs and by its daily operating costs.
Initial costs cover commercial properties like your office or warehouse, all the fixtures and equipment for production, your supplies and initial inventory, and vehicles and other accessories needed for deliveries of fulfillment.
On the other hand, daily operating costs typically involve payroll, advertising funds, your rent, taxes, accounts receivable, and rising inventories. The top financial planners in Ottawa can help you figure all of these out, so consider consulting them.
You can finance your business using a variety of reliable sources, such as availing of loan services. Small businesses have been known to take out loans to regulate their cash flow so it's quite normal to consider them.
While you're at it, it's a good idea to see profitability ratios to evaluate your business' financial viability. Luckily, some online financial tools are available to calculate them, along with leverage and liquidity ratios and other benchmarking tools.
7. Look Up The Right Tax Information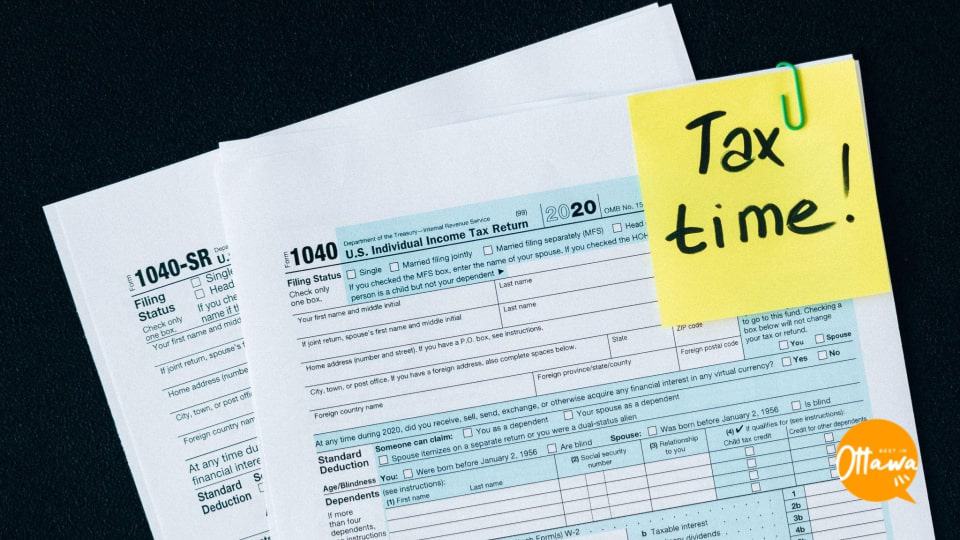 When you register your business, you should be given information on how to apply for a business number or tax account. This will be based on your main office location, your proposed business name, your business type, the provinces where you're planning to operate.
But you have to do further research on your correct tax information because it could affect your future finances. For instance, if your business' revenue increases, so will your taxes.
You can get more information from the FedEv Ontario Small Business Services Taxation Info guide. It gives specific info to Ontario business owners on all the different taxes that could affect their business, along with their business tax obligations and other services.
There are techniques to managing your end-of-year income taxes so you can be assured of better financial success in the coming year. Consider consulting with a professional who specializes in tax dispute resolution and litigation
Tax lawyers are well-versed and experienced in filings and communication matters with both the Canada Revenue Agency and the Tax Court of Canada. They can also provide useful insights into tax law for your business.
8. Market Your Business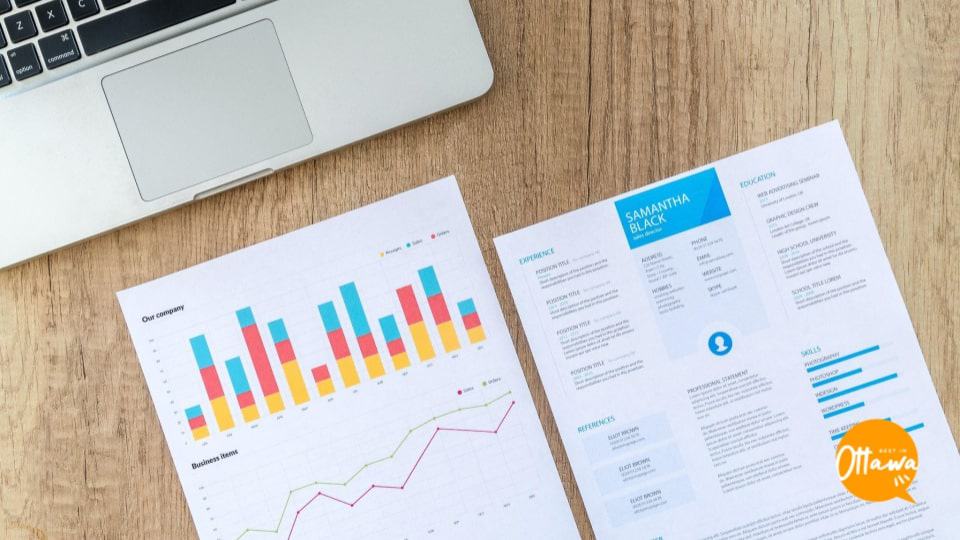 With most of the paperwork and documents out of the way, it's time to properly market your new business.
You can do this two ways: face to face, or via online marketing. But if you're really business savvy, you'd want to do a combination of both.
Before launching your marketing campaign, consider the following important factors that can give your business a leg up. These include customer needs, pricing, competition, and expenses.
Doing this can help you determine the best keywords and approach for your online marketing campaign. To help you successfully launch them, seek the services of the SEO companies or digital marketing agencies in Ottawa.
These professional services can help your ideas become more tangible and visual. And you'd want your brand (and all its accompanying logos and merch) to be unforgettable, aesthetic, and functional, too.
Still, don't neglect what the power of posters, pamphlets, and other printed materials can do for your products or services. The best printing services in Ottawa can help you create memorable print-based advertising and marketing tools, which you can use in trade shows and other commercial gatherings.
9. Seek Help From Pros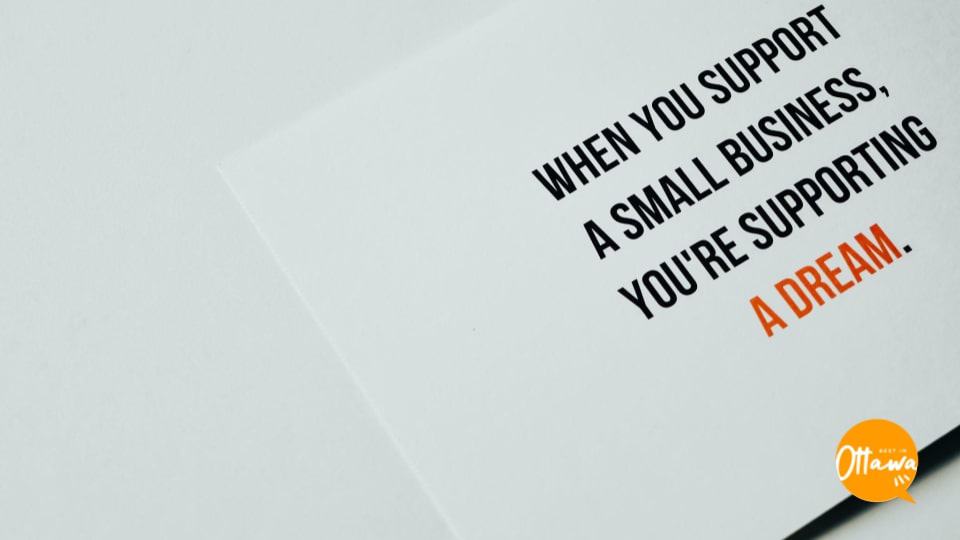 Always remember that those big, successful businesses you support and admire started as small businesses, too. Their owners and founders presumably went through the same worries and doubts you might be going through now.
But they likely wouldn't have gotten to where they are now if they were too proud or embarrassed to ask for help or support. And that's an important step that needs to be reiterated here.
This is why resources are available to help you learn from both past mistakes and triumphs of the most popular businesses, products, and services. You can buy their e-books, read their biographies, watch their movies, or just do general research on what their businesses went through.
However, if other businesses' successes or failures aren't enough for you, it's time to turn to other pros in the business. Get help from the best advertising agencies in Ottawa that can provide creative consultation, digital marketing plans, and a host of online and real-life tools to further your brand and business.
As well, it's good to be ready for liabilities based on the industry your business falls under. There could be specific insurance policies for them, so you'd want to consult with business insurance firms for tailor-made coverage.
10. Create An Online Presence For Your Business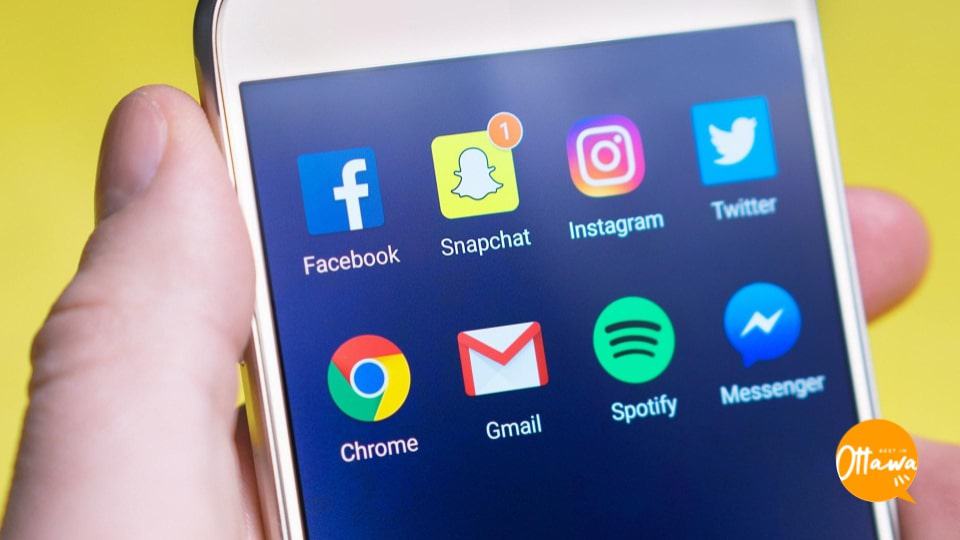 To reiterate a point from the marketing section a few paragraphs up, it's important to have an online presence for your business. In this day and age, it's no longer just a bonus but a must.
You can start with a simple website that you can either DIY or have a professional web designer create for you. The advantage of doing the latter is that they can handle everything about your site from domain registration and web hosting to technical maintenance.
Think about having a good social media presence to go further than what most print campaigns can hope to achieve, and make sure to regularly manage and update your social media platforms. You can increase your search engine coverage by 60% by having your website optimized for mobile devices, as well.
For convenience and user-friendly panache, consider approaching reputable app developers to get your brand mobile-friendly via creative apps.
And if you're proud of how you put up your business, by all means, tell your story! A good blog can help spread your business online in an approachable way (plus, you can monetize it in the future).