14 of the Most Awesome Places to Live in Ottawa for a Single Person
The single life in Ottawa offers so much potential. With no family to take care of, you can do pretty much whatever you want as long as you have the money to afford it.
Of course, with so many awesome neighborhoods in the capital city, choosing which one suits your lifestyle can be a tough decision to make.
So to help you out, I'll give you a quick breakdown of what many consider to be some of the best places to live in Ottawa.
Centretown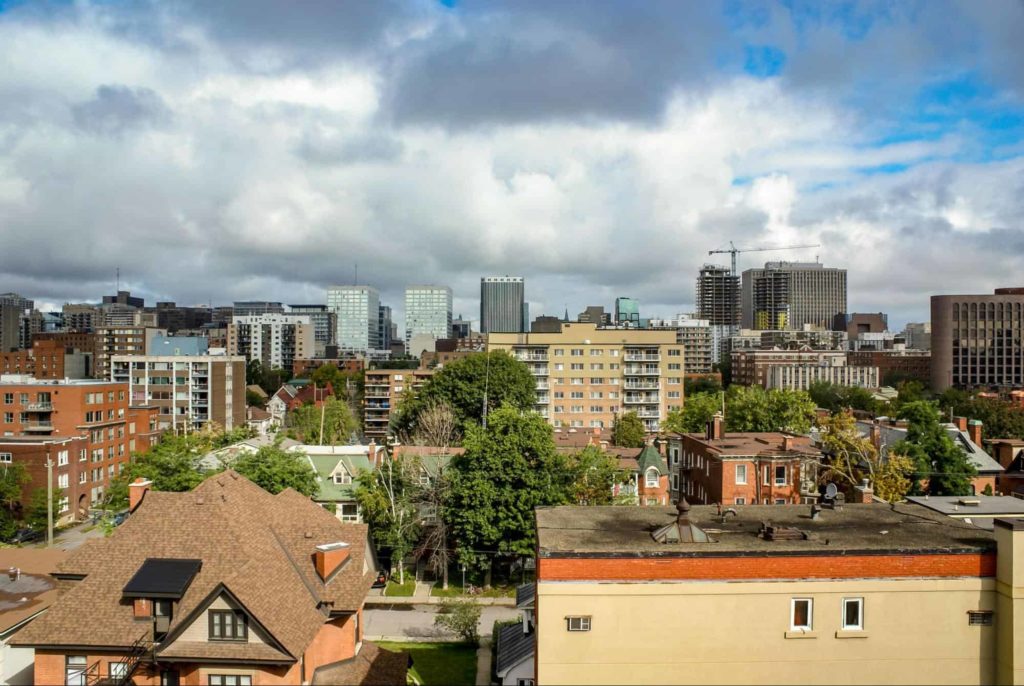 Best features:
Proximity to downtown
Highly accessible public transportation
Wide range of amenities
Centretown in Ottawa is an absolutely fantastic neighborhood for someone living alone, especially If you want to be right in the heart of the action. It's like having the city center as your backyard.
Parliament Hill, government offices, and the central business district are a stone's throw away. No need for lengthy commutes or worrying about missing out on downtown events – you're in the thick of it.
First, let's discuss the neighborhood's convenience. Centretown is superbly well-connected through public transportation.
With multiple bus routes and the O-Train nearby, you can get anywhere in the city with ease. Say goodbye to the hassle of traffic and parking; convenience is where it's at.
Besides that, you will also be able to enjoy the sheer variety of amenities you'll find in Centretown. It's a food lover's paradise, with a diverse dining scene that caters to every taste.
From cozy local eateries to upscale restaurants, the options are endless.
And shopping? No problem.
There's everything from boutique stores to major retailers. Plus, you'll have easy access to gyms, cultural venues, parks, and more.
Living in Centretown means you're at the epicenter of Ottawa's action, with a bustling urban lifestyle that offers a little bit of everything.
You'll never be short of things to do or places to explore in this dynamic and thriving part of Ottawa.
The Glebe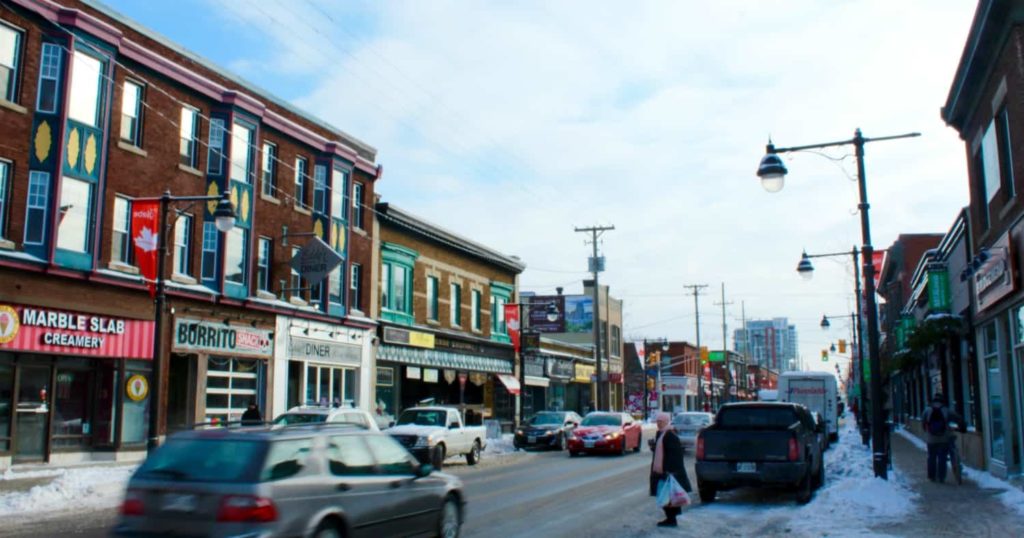 Best features:
Vibrant Urban Lifestyle
Lansdowne Park
Proximity to the Rideau Canal
The Glebe is a fantastic choice for someone going solo, especially if you love the urban buzz of the capital.
This neighborhood is one of Ottawa's liveliest ones, perfect for those seeking a vibrant, exciting urban lifestyle. The streets are always alive with activity, thanks to a dynamic mix of shops, restaurants, and cultural events.
Lansdowne Park is the heart of The Glebe, and it's a hub for entertainment. Home to TD Place Stadium, it hosts everything from CFL football games to concerts and special events.
Living as a single person, you'll never run out of exciting things to do here. The big events aren't the only draw to this neighborhood either – you can enjoy the farmers' market, unique boutique shops, and cozy cafes.
To add to that, the Glebe is practically hugging the Rideau Canal. It's an absolute delight for those who love outdoor activities.
Whether it's cycling, jogging, or simply taking a leisurely stroll along the canal, you have your own personal outdoor playground right at your doorstep.
Hintonburg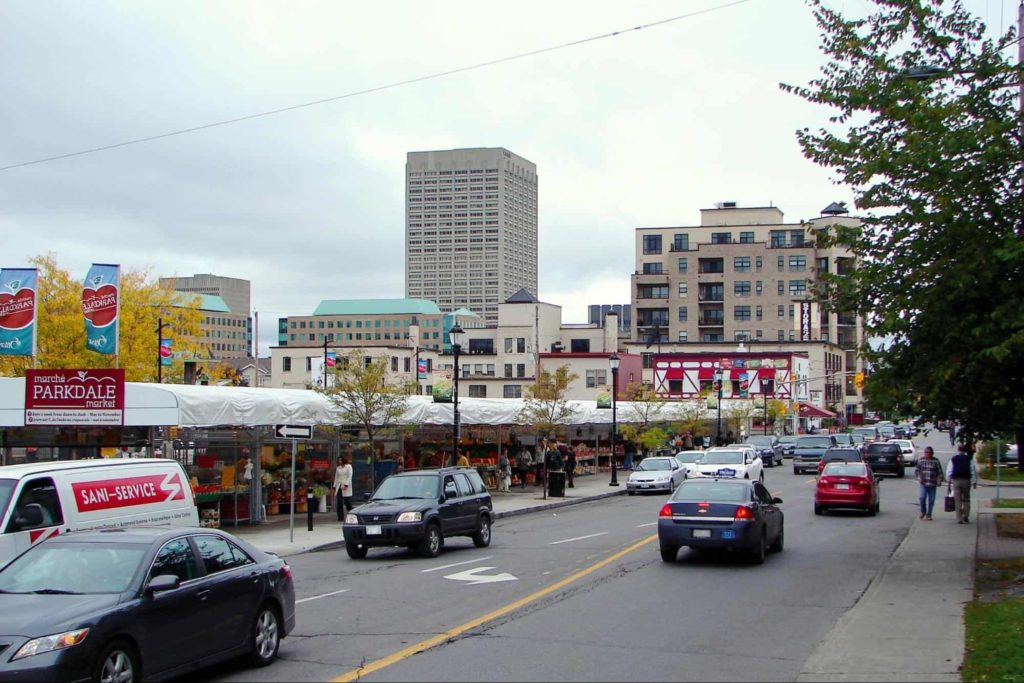 Best features:
Local markets and festivals
Thriving cultural and arts scene
Proximity to downtown
Hintonburg is renowned for its local markets and festivals. The Parkdale Market is a paradise for fresh produce, and the Wellington West area features a vibrant street scene with unique boutiques, cafes, and restaurants.
It's perfect for someone who appreciates local, crisp, and diverse food options.
Plus, the neighborhood comes alive with festivals like Westfest and the Hintonburg Happening, offering fantastic opportunities to connect with the community and experience its unique culture.
Not only that, but this district also also boasts a thriving cultural and arts scene.
You'll find galleries, theaters, and creative spaces aplenty. This neighborhood has a knack for nurturing local artists and creators.
So, if you're into art, culture, and supporting talent grown in Ottawa, Hintonburg has got you covered.
One of the best parts about living in Hintonburg, according to its residents, is its proximity to downtown Ottawa.
You can easily hop on a bike or take a short transit ride to downtown attractions, employment opportunities, and vibrant nightlife. So, whether it's work, entertainment, or just exploring the core of the city, you're in the ideal location.
Westboro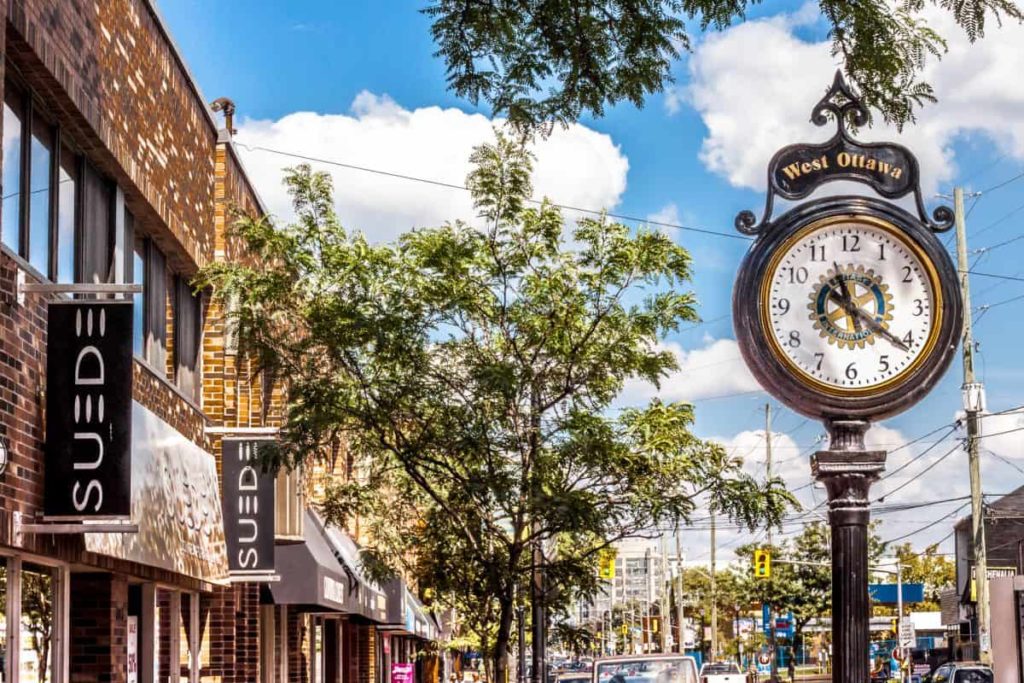 Best features: 
Lively urban vibe
Plentiful shopping and dining options
Many fitness centers
Westboro is all about that urban energy. It's a neighborhood that's constantly buzzing with life.
If you thrive on a lively, exciting urban atmosphere, this is definitely the perfect spot for you.
The streets are always alive with activity, and you can easily connect with the community through various events and street festivals.
If you love to go shopping, then you will be pleased to know that Westboro is a haven for shoppers and foodies. The district is packed with boutique stores, local shops, and major retailers.
And when it comes to food, oh boy, you're spoiled for choice.
There's a smorgasbord of restaurants, from cozy cafes to fine dining establishments. Plus, the nearby Westboro Farmers' Market is a treat for fresh produce and local artisanal goods.
If fitness is your thing, you're in luck. Westboro is brimming with great gyms and yoga studios.
Staying active and healthy is a breeze here, with numerous options to choose from, ensuring you can maintain your well-being.
Life in Westboro is a bit like having the world at your fingertips. You'll have a front-row seat to some of the best of what Ottawa has to offer, and you'll never run out of exciting things to do in this vibrant and welcoming neighborhood.
Sandy Hill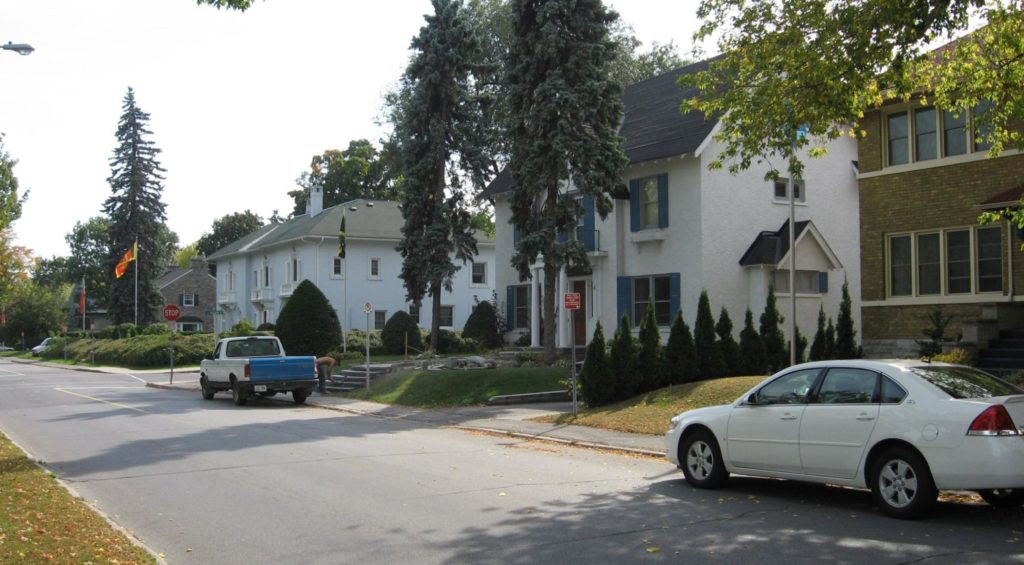 Best features:
Good place for biking
Frequent community events
Close to many universities
The town of Sandy Hill is pretty quiet, but that doesn't mean there isn't much to do in this part of Ottawa.
For starters, the neighborhood is a great place for people who like to ride bikes. It's easy to go on cycling trips in this area thanks to the street's bike-friendly roads alongside the bike paths along the Rideau Canal.
This makes it easy to see the city at your own pace, one thing that many residents love about the neighborhood.
Sandy Hill also has a strong sense of community, which can be seen in the many events that take place there.
You'll have lots of chances to meet new people and do fun things with other residents, whether it's at street fairs, cultural gatherings, or neighborhood get-togethers. It's a great way to feel like you fit in.
And to add to that, you're in the right place if you want to go to college or just like the lively atmosphere around universities. To the right of Sandy Hill is the University of Ottawa, and to the left is Carleton University.
This means you'll be a part of a diverse and active school community. You'll have access to libraries, cultural events, and the energy that students bring to the area.
People who live in this area are bound to enjoy a lively mix of city life and college life.
Lowertown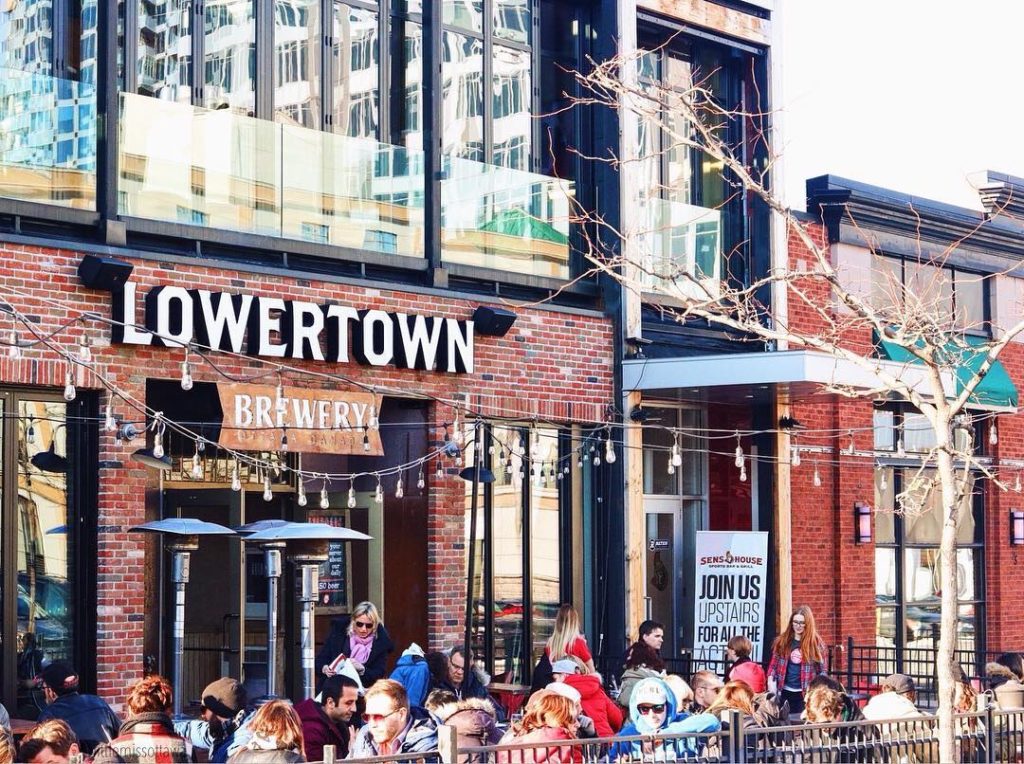 Best features:
Walking distance to ByWard Market
Diverse population
Historic charm
Another great place to live in the capital city is Lowertown. To begin, one of the best things about this neighborhood is how close it is to the famous ByWard Market.
You can walk to this busy area, which is full of restaurants, shops, and lively nightlife. It's like having a playground full of tasty treats and fun things to do right outside your door.
Lowertown is also known for having a diverse population, which makes it a friendly place for everyone.
There are people from all walks of life here. You can meet new faces from different backgrounds, which makes the experience rich and educational.
Lowertown is also known for having a lot of historic beauty. Beautiful old buildings and streets that have been there for hundreds of years can be found in this area.
There are gorgeous structures from long ago all around you that make you feel like you're walking through Ottawa's past.
Every single one of these things combined will give you a great time should you choose to become a resident of Lowertown.
New Edinburgh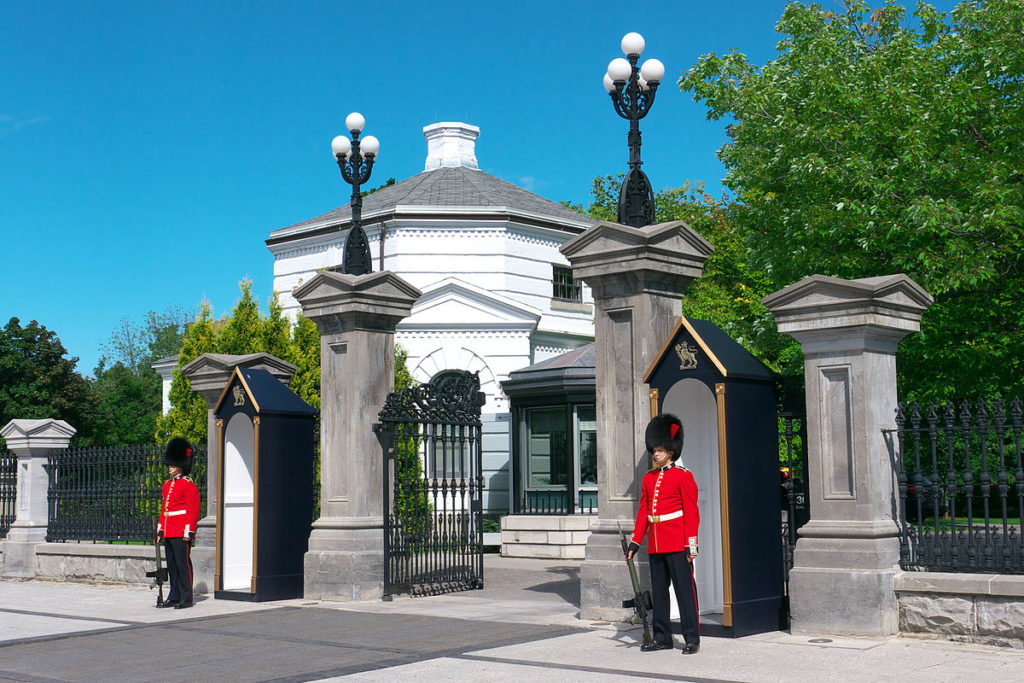 Best features:
Charming, tree-lined streets, historic homes, and green spaces
Has good schools and is known for its safety
Possesses a rich history, letting you explore the heritage and culture of Ottawa
The area of New Edinburgh is full of charm and personality.
This neighborhood's tree-lined streets are great for taking a stroll, and the historic homes in the vicinity are a testament to its long past through their architectural beauty. When you live here, you see beautiful things every day.
People who love nature will love New Edinburgh's green areas. It's right next to Rockcliffe Park, which is a peaceful place to relax with beautiful views of the Ottawa River.
For people who want to start a family but live alone, New Edinburgh has great schools, which makes it a nice option for those who value education.
Besides that, it's known for being a safe and peaceful environment for individuals from all walks of life to inhabit.
We should also talk about New Edinburgh's past, which is one of its best features. This place is a great trove for people who like to learn about Ottawa's history and culture.
There are important sites all over New Edinburgh, from the Governor General's Residence to the Macdonald-Cartier Bridge. The neighborhood is full of living history and will make a great setting for your solo experiences.
Vanier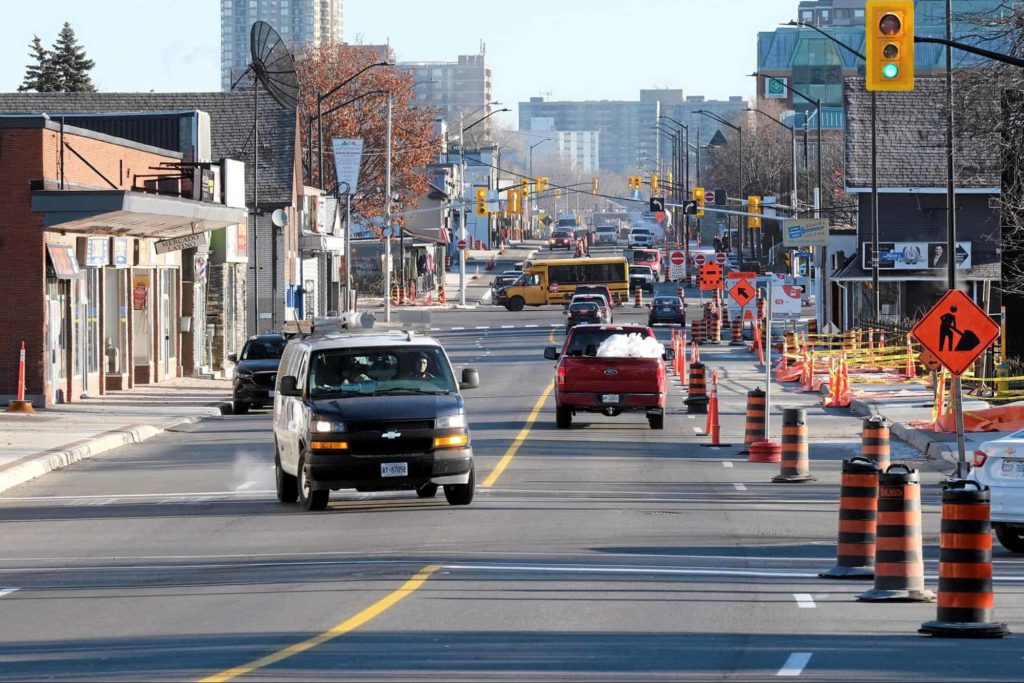 Best features:
One of the more affordable neighborhoods
Plenty of available recreational opportunities
Quiet residential areas
Vanier is often considered one of the more affordable neighborhoods in Ottawa. For someone seeking a residence while solo, this is a significant advantage.
There are places to live here that won't break the bank, so you can enjoy the city without having to worry about the high costs of living.
In terms of available activities for you to do, you'll have a lot of choices when it comes to sports, exercise, and outdoor pastimes.
There are parks, community centers, and gyms in the neighborhood for people with a wide range of hobbies. This is a great way to stay busy and meet people who share your interests.
If you like peace and quiet, you'll find it in Vanier's private areas.
Vanier is close to the city center, but many parts of it are hushed places to live. You can enjoy peace and quiet after a long day of work or exploring.
Orleans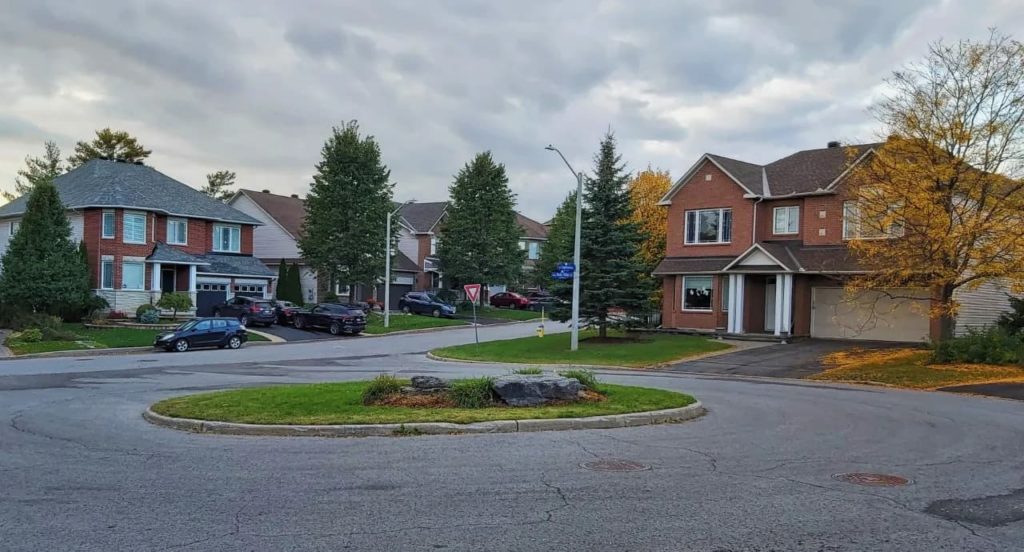 Best features:
Close proximity to the Ottawa River
Easier commute to the city via Highway 174
Affordable housing
Do you want to live in a neighborhood that allows plenty of awesome water activities? Then Orleans is the place for you!
One of its standout features is its close proximity to the Ottawa River. This is an absolute treat for nature enthusiasts and those who love scenic views.
You can take leisurely walks by the river, go for a jog, or simply enjoy the serene beauty of the water, providing a peaceful escape from the bustle of city life.
If you are an avid outdoor enthusiast, you can try your hand at white-water rafting, explore the tranquil waters by canoe, or embark on solo kayaking adventures.
The Ottawa River offers endless opportunities for those who love paddling on a boat, providing both thrills and serenity.
Commuting to the city from Orleans is a breeze, thanks to Highway 174. It's a straight shot to downtown Ottawa, making it convenient for work, shopping, or entertainment.
As a solo dweller, you'll appreciate the ease of getting around and the freedom to explore the city at your own pace.
To top it all off, Orleans is known for its affordability, and this is definitely a significant advantage for those who have no partners to split the rent with.
You'll find housing options that are more budget-friendly than in some of the city's core neighborhoods. This means you can enjoy your independence without the added financial strain.
Barrhaven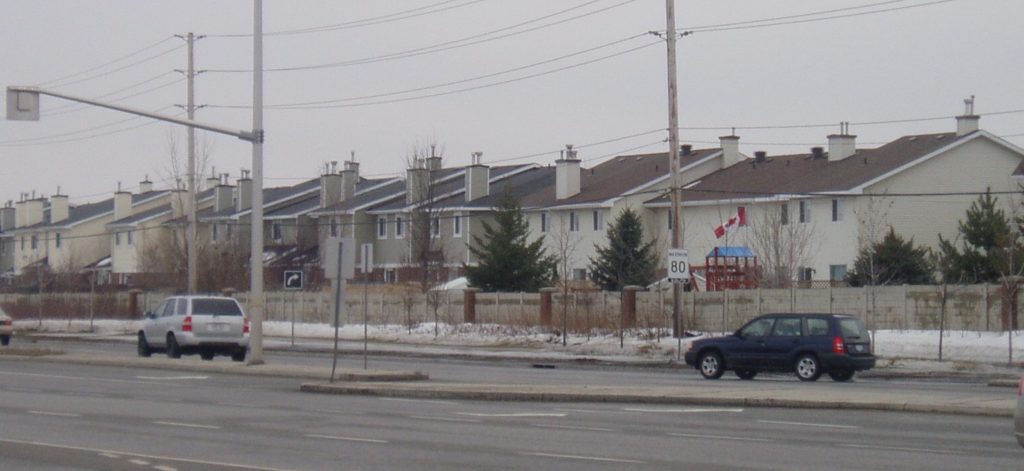 Best features:
Has plentiful green spaces
Well-connected to other parts of Ottawa via major highways like Highway 416 and the 417 Queensway
Fun local events and festivals
With lots of great features, Barrhaven is an awesome place for everyone, whether you want to do something by yourself or with your friends.
There are many parks and green areas in the neighborhood that are great for relaxing, having a picnic, or taking a slow walk. Spaces like Walter Baker Park and Clarke Fields Park are peaceful places to relax and have fun by yourself.
One of the best things about Barrhaven is how easy it is to get to other parts of Ottawa due to its connection to two of Ottawa's major roads, Highway 416 and 417 Queensway.
This makes it super convenient to move around the city, and you'll definitely appreciate the ease of access, whether you're going to work, planning a fun activity, or just want to explore Ottawa.
There's more to Barrhaven than just peace and quiet. The town also has many exciting events and fairs that you can attend to mingle with new people or spend time with your existing friend group.
There will be occasions like neighborhood fairs, holiday celebrations, and cultural festivals.
Kanata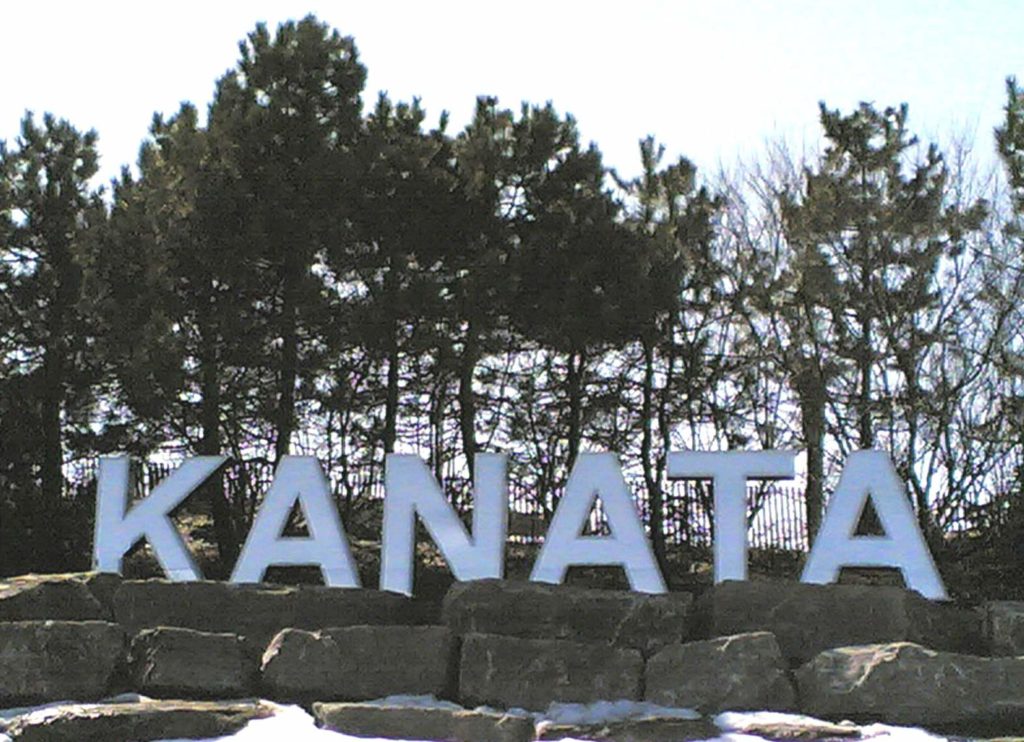 Best features: 
Home to a significant technology sector
Many cycling paths
Community amenities like shopping centers, and recreational facilities
Kanata is often referred to as "Silicon Valley North" because of its strong emphasis on technology development. It's a great place for people who majored in any tech-related course to find work.
Everywhere you look in Kanata, you are bound to see a major company that is searching for software programmers, engineers, and more to add to its workforce.
This definitely comes in handy if you are someone who wants to be a part of Ottawa's tech sector, as there are job opportunities left and right.
If you love riding bikes, Kanata also provides plenty of great things in store for you for you.
There is a network of bike paths in the neighborhood that go through beautiful green areas and trails that let you enjoy the area's natural beauty at your own pace.
A lot of neighborhood amenities can also be found in Kanata. You can get to everything you need quickly and easily, from big shopping malls like Tanger Outlets to top-notch leisure centers.
This is especially helpful for people who live alone because it makes it easy to go shopping, eat, and do fun things.
Gloucester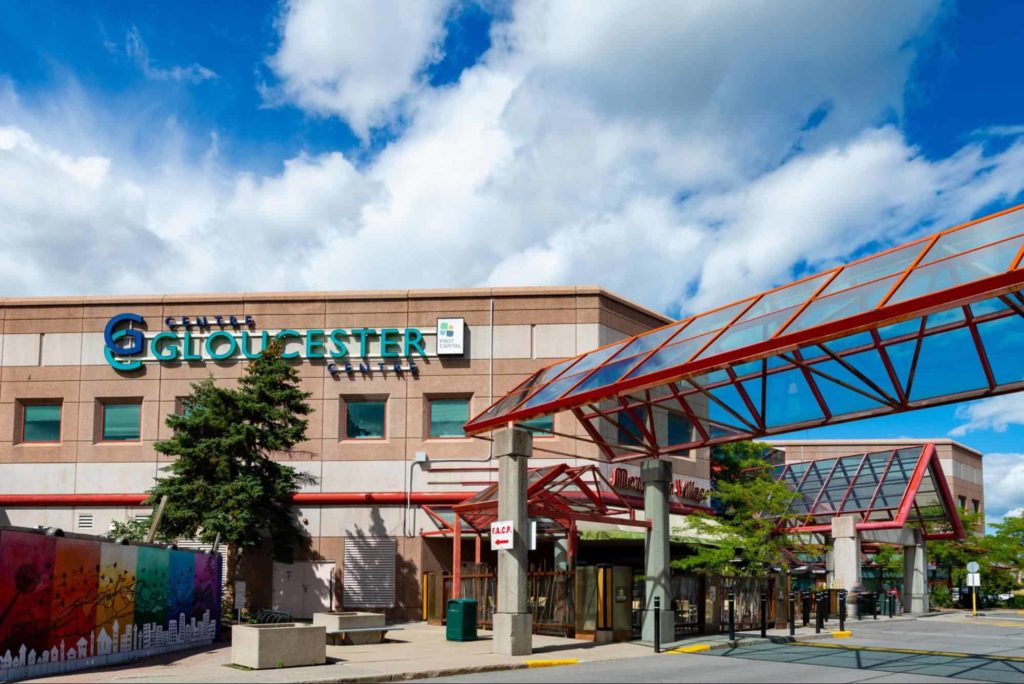 Best features:
Well-connected by public transportation
Relatively close to various employment opportunities, particularly in the east end of Ottawa
Often offers more affordable housing options compared to some neighborhoods in the city's core
One of the best things about Gloucester is its excellent public transportation connectivity. There are reliable bus lines and other transport that help you get to where you need to be in the city.
For someone living alone, this means an easy way to get to work, quick access to fun things to do, and the chance to see different parts of Ottawa.
Gloucester is a well-placed neighborhood that is close to many job opportunities, especially in the east end of the city.
This can be very helpful if you are seeking work that will not take you too far away from your home. A faster commute to your office can be helpful, and it gives you plenty of time to spend on yourself and see more of the city.
And if you're looking for cheap housing, you'll be glad to know that Gloucester often has more affordable options than some areas in the capital's center.
This gives you better flexibility to find a nice, cheap place to live where you can enjoy the urban lifestyle.
Nepean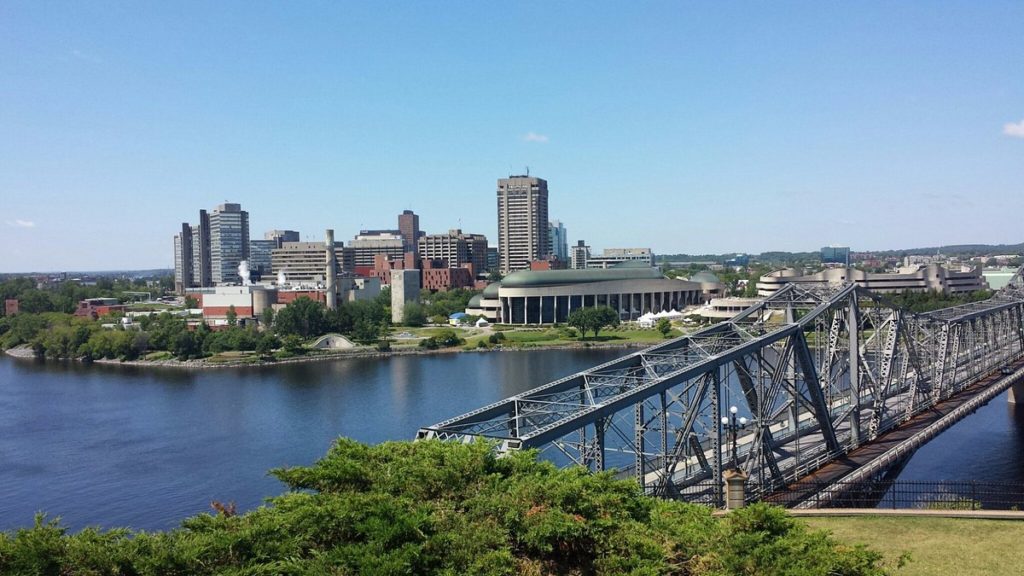 Best features:
Has a network of cycling paths and bike-friendly streets
Hosts various events and festivals throughout the year
Features several parks, including the vast Greenbelt
The neighborhood of Nepean is known for its diverse and welcoming community.
Regardless if you're a long-time local or new to the area, you'll find that the residents of this part of Ottawa are friendly and open, making it easy to build connections and friendships.
Besides that, it's also a well-known hub for cyclists everywhere. The neighborhood boasts a well-established network of cycling paths and bike-friendly streets, making it perfect for those who love to explore on two wheels.
Whether you're into leisurely rides or more rigorous biking, you'll find plenty of routes to enjoy in this bike-friendly clique.
One thing that I'm sure you'll appreciate in Nepean is its vibrant community spirit, which is showcased through a variety of events and festivals held throughout the year.
Whether it's cultural celebrations, local fairs, or outdoor concerts, there's always something happening. As you live solo, you'll have ample opportunities to engage with the community and enjoy the lively atmosphere.
Of course, we can't forget about the green spaces, a feature that Nepean takes great pride in.
The neighborhood features several parks, including the expansive Greenbelt. These natural havens offer a serene escape from the urban bustle.
Whether you prefer picnics, hikes, or just unwinding in the great outdoors, you'll find plenty of options in Nepean.
Rockcliffe Park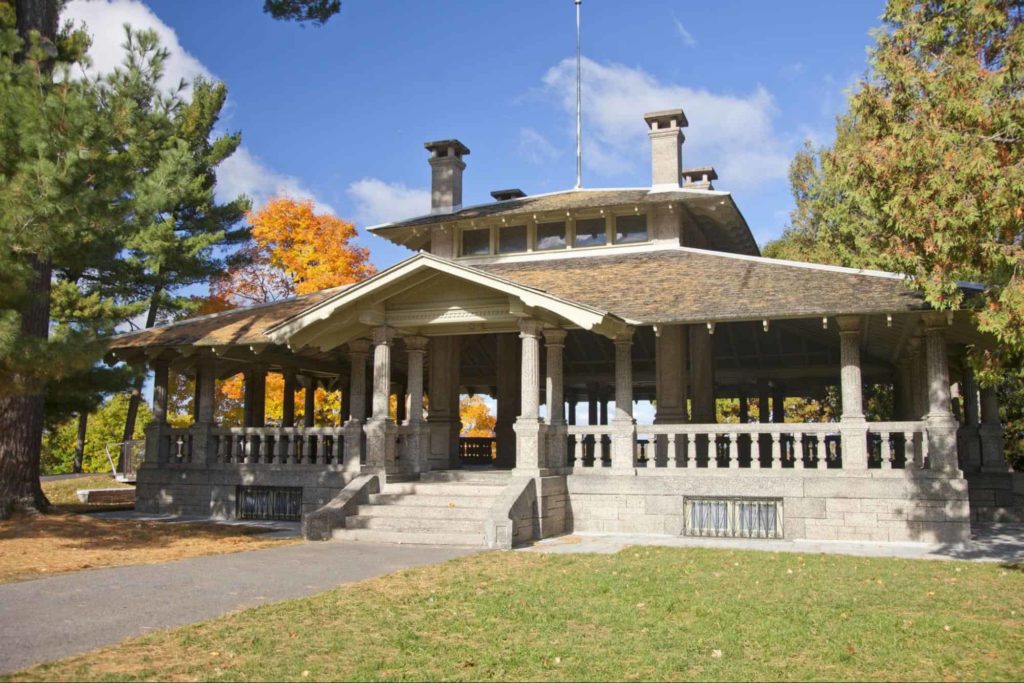 Best features:
Prestigious and picturesque scenery
Close to cultural and arts institutions, including the National Gallery of Canada and the Governor General's Residence
Low noise and traffic
If you're someone with plenty of cash to spend, then you may want to take a look at Rockcliffe Park.
This particular area is famous for having beautiful and high-class scenery. The streets lined with trees, large homes, and well-kept gardens create a feeling of luxury and peace.
As long as you can afford it, the natural beauty around you will make you feel calm and sophisticated.
Rockcliffe Park is a dream come true for people who love art and culture. Some of the most important cultural and artistic institutions in Ottawa are close by, such as the National Gallery of Canada and the Governor General's Residence.
You can learn about other cultures and explore different art forms at these places, and you can enjoy the arts at your own pace.
The lack of noise and traffic is one of the things that makes Rockcliffe Park stand out.
Due to its quiet atmosphere and absence of loud vehicles, the area is a great place to enjoy peace and a slower pace of life. This can be a rare and valuable trait for people who live alone.
You'll have the pleasure of living in an elegant neighborhood that will provide a haven where you can truly enjoy life's better things.