A Comprehensive Guide to Ontario's Healthcare System
Understanding Ontario's healthcare system is a must if you truly want to know where your taxes go. More importantly, it will help you navigate the system and get to know the services and programs you'll need for your health.
We put together this comprehensive guide to Ontario's healthcare system so you can learn about your healthcare options as an Ontarian. In the next sections, we'll also be discussing Ontario's healthcare coverage and the fees involved.
If you have further questions and concerns, we listed some handy FAQs at the bottom of this post.
We hope this guide helps explain how Ontario's healthcare system works and how it can help you in turn.
Who Is Covered by Ontario's Healthcare System?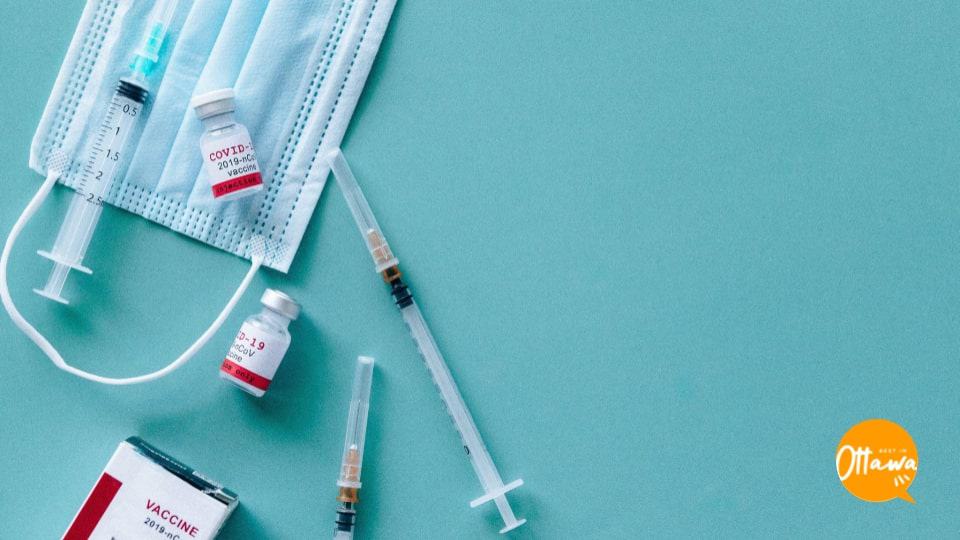 The Ontario Health Insurance Program (OHIP) is the province's government-run health insurance plan. It covers many health services for Ontarians including most basic medical ones and emergencies (such as those requiring an ambulance).
Eligible residents of Ontario are qualified for OHIP coverage. According to the Ontario Ministry of Health, even residents who need to leave Ontario temporarily are still eligible as long as they are "physically present in Ontario for 153 days in any 12 months", and if their primary place of residence is still in Ontario.
The coverage is primarily based on OHIP-eligible citizenship or immigration status. This means visitors and tourists of Ontario are not eligible for OHIP.
For clarity, we put together a checklist to show Ontario Health Insurance eligibility for both residents and others with particular considerations:
✔ You are a Canadian citizen.
✔ You are a permanent resident.
✔ Your primary place of residence is in Ontario.
✔ You are a landed immigrant.
✔ You have registered as an Indian under the Indian Act.
✔ You have submitted an application for permanent residence in Canada.
✔ Citizenship and Immigration Canada has confirmed that you meet the eligibility requirements to apply for permanent residence in Canada.
✔ You are a "protected person" (a Convention Refugee or a person in need of protection as referred to in the Immigration and Refugee Protection Act).
✔ You are a foreign worker who holds a work permit valid for at least six months which permits you to work in Canada.
✔ You are working under a formal agreement to work full-time for an employer situated in Ontario stating that you will be working for no less than six consecutive months.

✔ You are a foreign clergy member who will be providing services to a religious congregation in Ontario for at least six months.
✔ You hold a case type 80 (for adoption only), 86, 87, 88, 89, 90, 91, 92, 93, 94 or 95 Temporary Resident Permit.
✔ You are the spouse, same-sex partner, or dependent child (under 22 years old or 22 years and over if due to a mental or physical disability) of a foreign clergy member or foreign worker who is eligible for OHIP.
✔ You hold a valid work permit under the federal Live-in Caregiver Program.
✔ You hold a valid work permit under the federal Seasonal Agricultural Worker Program.
The Cost of Healthcare in Ontario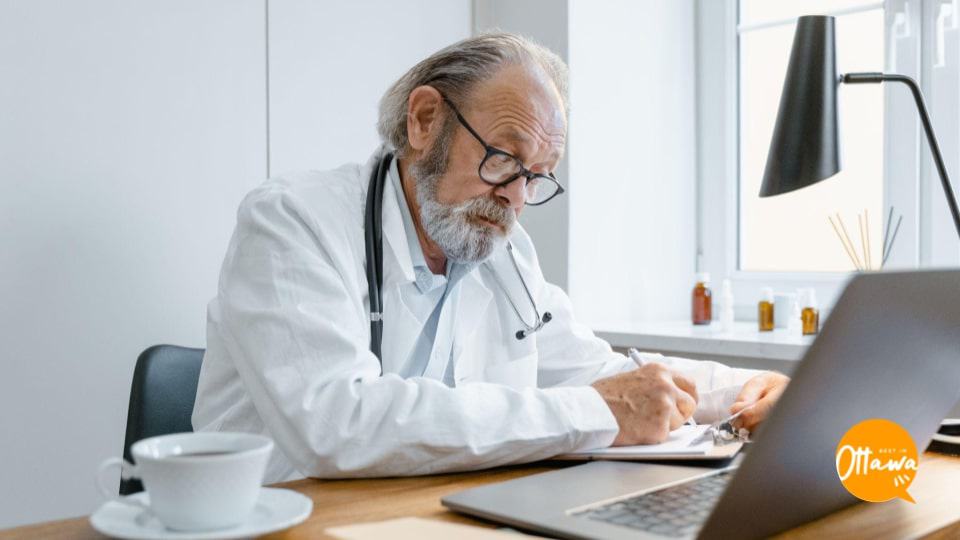 OHIP can either pay for all or part of the cost of medical services. However, there are some procedures not covered by OHIP including dental or physical cosmetic surgery, some dental services, and chiropractic treatments.
Services that are not covered by OHIP are better accommodated by private insurance providers who can offer more tailor-made coverage for your health and lifestyle requirements.
OHIP can partly cover the costs of particular health care treatments, hospital visits or stays, and some eye health services. These include eye tests, dental services done in hospitals, some physiotherapy treatments, and certain fees from general practitioners and podiatrists.
It also covers the costs of surgical abortions done in hospitals or clinics, as well as abortion-inducing pills taken in the earlier pregnancy stage. Sleep clinics in Ottawa are typically covered by OHIP, as well.
Those requiring special care and needing to travel some distance for them could be eligible for travel cost coverage by OHIP, though this applies only for those living in Northern Ontario.
To be on the safe side, we recommend that you talk to your health care professional about OHIP coverage for certain treatments or procedures. You can call the Ministry of Health InfoLine in Ontario (1-866-532-3161) for verification, as well.
There's also OHIP+ which is a healthcare program aimed at those who are 24 years old or younger and don't have private health insurance yet. As long as there's an eligible prescription and a health card number involved, it provides over 5,000 drug products free of charge without the need for enrollment.
Some medical centres in Ottawa offer commonly-sought services not covered by OHIP, though their rates might differ depending on specializations, services, and their specialists' experience, reputation, and skills.
As a quick reference, we researched average Ontario rates for some common medical services that aren't covered by OHIP.
| MEDICAL CENTRE SERVICE | ESTIMATED COST |
| --- | --- |
| Canadian medical exam (for immigration) | $150 – $280 depending on the patient's age |
| Immunization and TB testing | $45 – $65 up |
| Third-party required physical examination | $135 up |
| Medical consultation for travel purposes | $75 up |
| Driver medical examination | $140 up |
Please note that some medical centres might ask for upfront fees, so it's best to reach out to them first to be prepared.
Medical Services in Ontario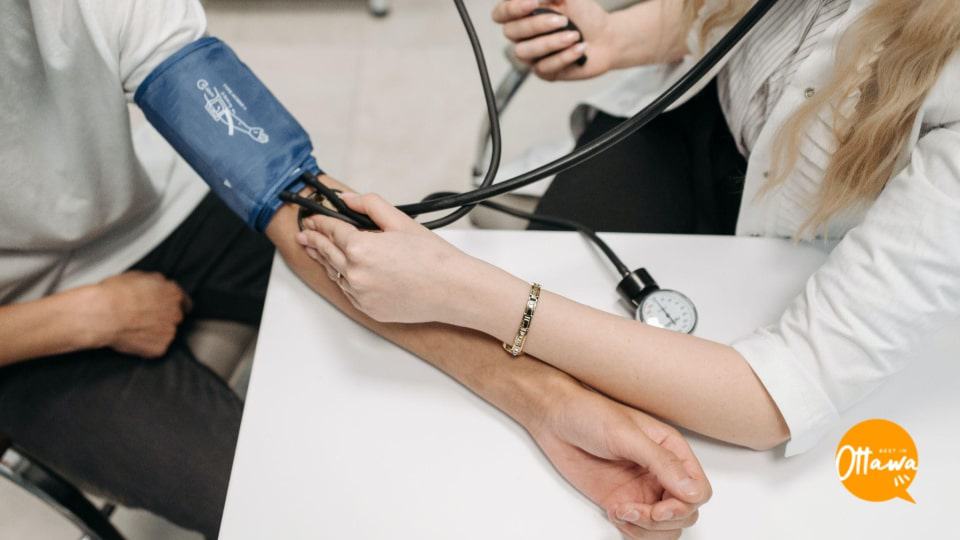 Ottawa is home to a variety of medical specializations so there's a doctor to see for practically any health concern you may have. As previously mentioned, if the procedure or treatment you require is covered by OHIP, then you won't have to pay for anything.
Those services that aren't covered by OHIP or insurance policies can cost anywhere below a hundred dollars (consultations and simple procedures) to tens of thousands of dollars. Cosmetic procedures like Botox and Coolsculpting are some of the costliest ones with treatment computed per face or body area, facilities, supplies, and other fees in the mix.
If you're looking for particular specialists, you'll be glad to know that the top doctors in Ottawa specialize in everything from allergy treatments to vasectomy.
There are other medical services, programs, testing, and support in Ontario which we'll be taking a closer look at in the following sections.
1. Pediatrics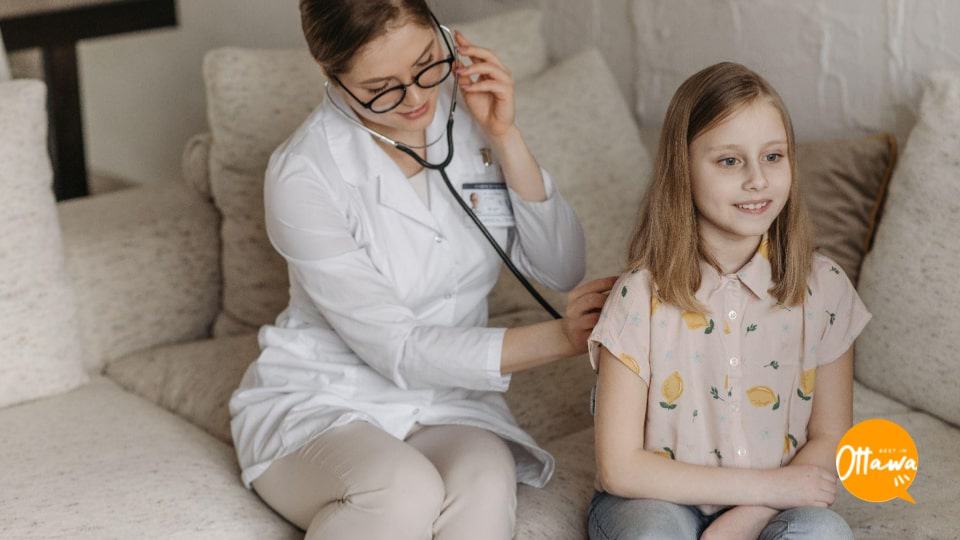 Children need to be regularly checked and immunized for protection from a slew of illnesses throughout their childhood and beyond. That's why they need the best pediatrician services in Ottawa that they could get.
Pediatrics is a medical specialization focused on diagnosing and treating patients from their infancy through their adolescence. Pediatricians can address common childhood illnesses like allergies, asthma, skin infections, ear pain, seasonal colds, and others.
Your child will likely need a primary care pediatrician as their go-to doctor every time they're sick or need medical attention. Some pediatricians have subspecialties in different fields like pediatric cardiology, infectious diseases, pulmonology, sports medicine, and other specializations your child might need.
Some pediatricians are also psychologists trained to address sensitive childhood issues like child abuse and adolescent concerns. They're the ones to go to if your child has developmental, learning, psychiatric, or behavioural problems.
2. Cardiology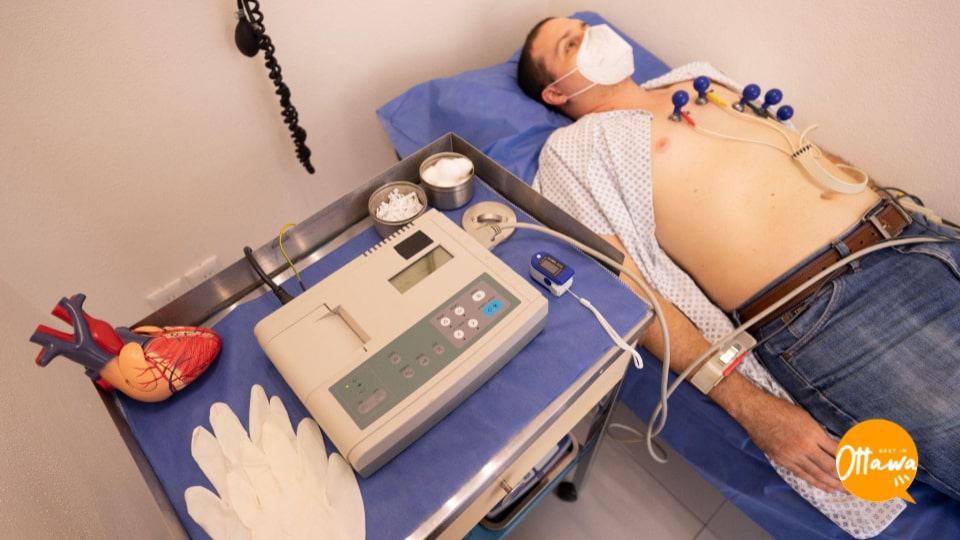 Cardiologists are the ones who take care of your heart and all its functions, so they're pretty important doctors. They're trained to diagnose and treat conditions relating to your heart and cardiovascular system.
This branch of medicine also aims to monitor factors that are related to heart conditions like diabetes, high blood pressure, and high cholesterol. So if you've been experiencing symptoms like an irregular heartbeat, high blood pressure, and signs of a heart attack, you'll need to see a cardiologist ASAP.
You'll also need a cardiologist if you were born with congenital heart defects or your family has a history of heart failure, heart disease, heart aneurysms, anginas, and other heart health-related concerns.
Patients of cardiologists are typically referred by general practitioners or primary care physicians for symptoms like the tightness of the chest, arm or chest pain, irregular heartbeat, dizziness, and shortness of breath. Some diagnostic tests such as electrocardiograms, echocardiograms, stress tests, and others will be needed for an accurate diagnosis.
3. Obstetrics and Gynecology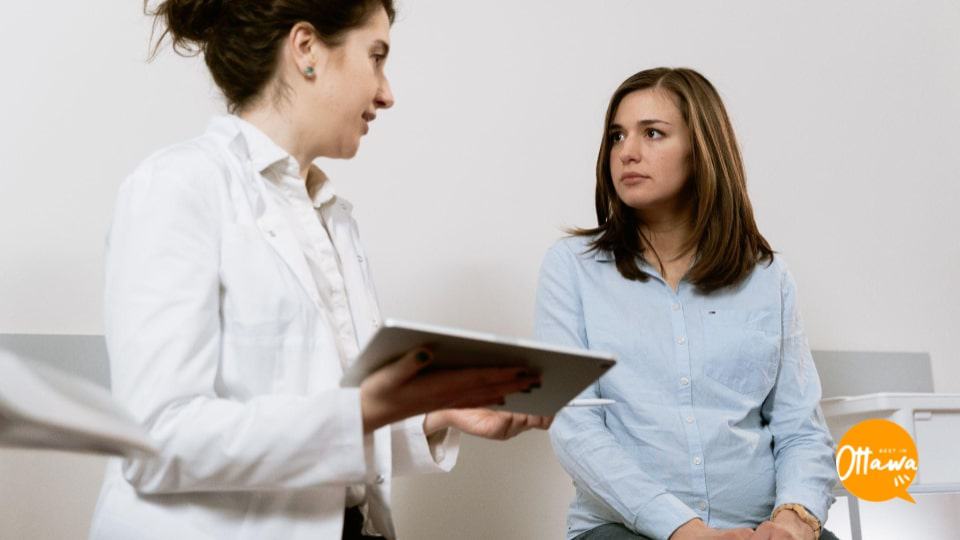 Contrary to widespread belief, obstetrics and gynecology aren't just for pregnant women. This medical field covers everything that has to do with the female reproductive system and related health issues.
Pregnant women turn to obstetricians for pre-and post-pregnancy care as well as during their entire pregnancy. But they can also accommodate oncology, surgery, gynecology services, and women's primary health care concerns.
Some obstetricians and gynecologists go on to specialize in the fields of infertility, reproductive endocrinology, reconstructive surgery, female pelvic medicine, and maternal-fetal medicine. They can also coordinate with and refer patients to reputable and discreet STD testing centres in Ottawa for STI/STD screenings, pap tests, emergency contraception, pregnancy testing, sex education, and safe sex resources.
And if you're pregnant and planning to get a spa treatment or prenatal massage, it's best to consult with your obstetrician first if it's a safe activity for you.
4. Dermatology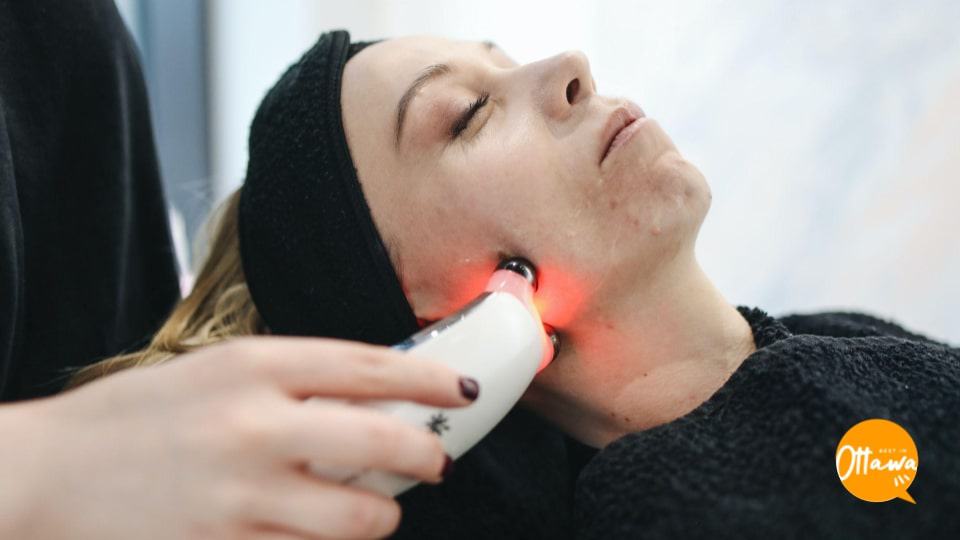 Dermatologists can treat both adult and pediatric skin, hair, and nail disorders. They don't just aim to make your skin smooth and clear but to ensure that it's healthy and disease-free.
They can diagnose and treat a variety of skin infections and inflammations that go beyond adolescent acne and dandruff. You can also consult a skilled dermatologist for serious health concerns like tumours, skin cancer, cysts, suspicious moles and tags, and infectious skin diseases.
For proper diagnosis and treatment, a dermatologist can perform skin biopsies and do surgical procedures. And yes, they can address cosmetic concerns involving wrinkles, freckles, moles, fine lines, and skin discolouration by advising and recommending tailor-made solutions for your skin and lifestyle.
Most dermatologists work with aestheticians and skin specialists to provide comprehensive care for a host of skin and beauty issues. And while they typically don't perform facial services themselves, clients can consult in-house dermatologists for proper assessment and evaluation of certain skin conditions.
5. Geriatrics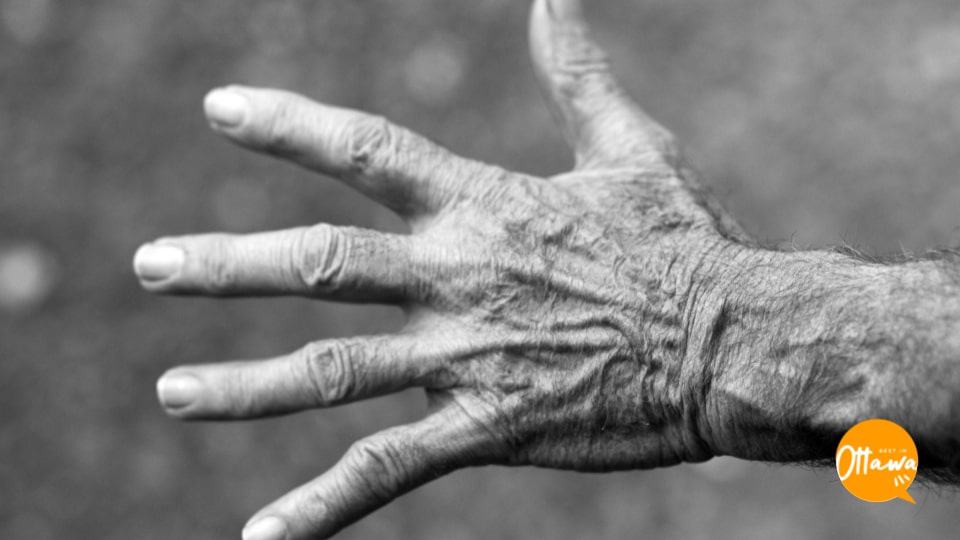 Though it's considered a sub-specialty of general Family Medicine, geriatric medicine focuses on the health of the elderly and is therefore deemed essential. It's different from adult medical care because it aims to prevent and treat diseases common in older adults like renal impairment and urinary incontinence.
A geriatrician's main focus is to provide ways for their patients to age in a healthy way while keeping their bodily functions as normal as possible. That's why the best nursing homes in Ottawa typically employ house physicians who can keep track of their elderly residents' health and well-being.
And to manage pain and improve movement, some physiotherapy centres in Ottawa have programs geared toward elderly clients, too.
Geriatricians are also well-versed in medication geared towards the elderly to prevent adverse drug reactions or abuse of medication. This is an important specialization considering most senior patients take different kinds of medication for a variety of ailments.
6. Nutrition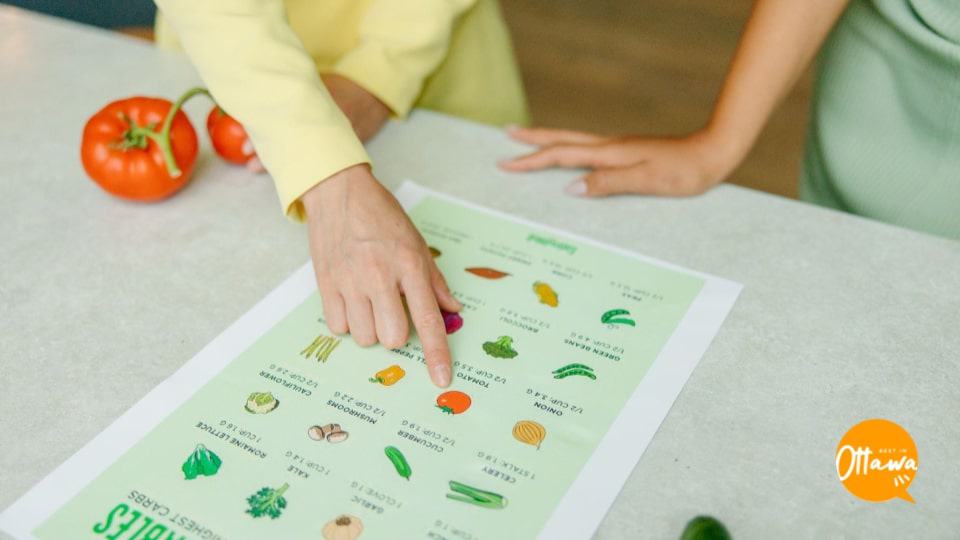 Nutrition is considered a Biomedical Science sub-discipline since it focuses on the use of food to support life. A certified nutritionist can also help diagnose and treat food-related allergies or illnesses among patients.
They can professionally assess, test, and identify clients' food and lifestyle choices that could be causing their digestive problems, skin allergies, liver, and other health issues. Nutritionists can also suggest better and healthier dietary choices to help clients reach their weight loss goals and have improved eating habits.
Dietitian clinics can address obesity and weight loss issues, with others using a weight-inclusive and non-dieting approach. Most of them emphasize lifestyle changes to keep chronic illness, intolerance, and food sensitivity at bay.
For optimal results, some dietitians and nutritionists partner with psychotherapists to support patients on their journey to healthier eating and overall wellness.
7. Plastic Surgery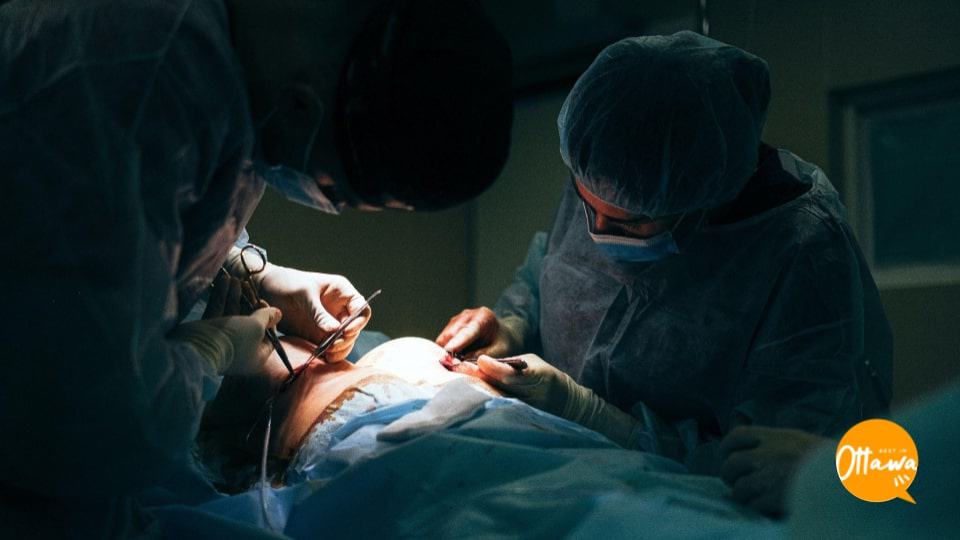 Also known as cosmetic surgery, plastic surgery in Ottawa is a procedure that isn't covered by OHIP and typically not by most healthcare insurance policies. However, if it's for something other than a cosmetic reason, plastic surgery might have some coverage.
For instance, nasal surgery can address breathing problems aside from making your nose look better. This is known as reconstructive surgery rather than cosmetic surgery.
Post-traumatic plastic surgery could also be eligible for OHIP provided it helps to correct facial malignancy or if the trauma impairs sensory functions like hearing, seeing, tasting, or smelling. Craniofacial surgery used to correct congenital and acquired deformities of the head, neck, jaws, or skull can also be considered.
It's a good idea to go over with your doctor and insurance provider to see what kind of coverage you can get if you need reconstructive surgery to correct something that will make your bodily functions improve.
8. Ophthalmology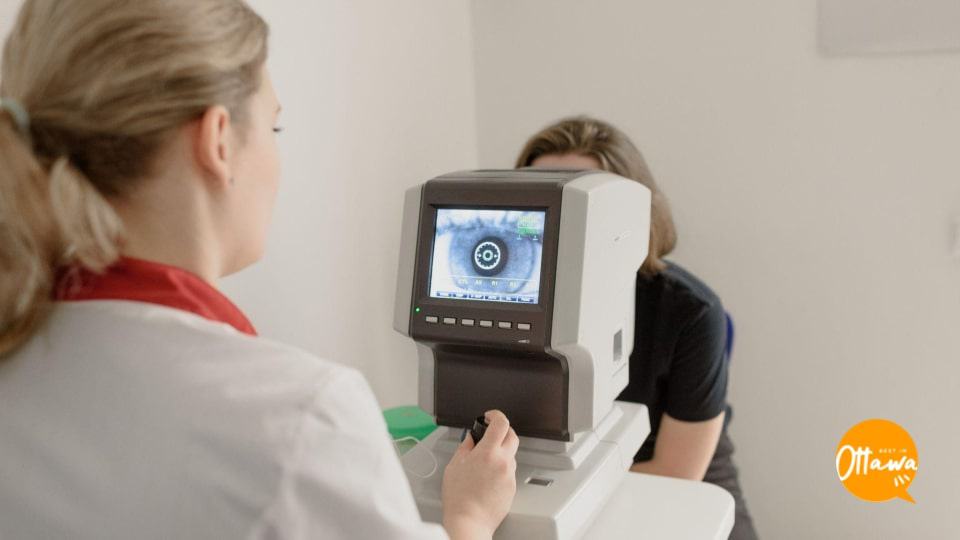 Ophthalmologists specialize in diagnosing and treating vision problems that could involve surgery and long-term treatments. They've gone through five more years of specialized training after medical school so they know eye disorders quite well.
Some of the most common eye-related diseases they treat include diabetic retinopathy and strabismus. They also perform corneal transplants and cataract surgeries.
They're different from optometrists who can prescribe lenses but can't perform eye-related surgeries. But ophthalmologists can work in conjunction with them and opticians to ensure corrective lenses or glasses fit the patient properly.
Under OHIP, certain eye care services are covered for those who are 20 years old and younger, as well as those who are 65 years and older. Those who fall under these age ranges are also allowed routine eye tests and follow-up exams once in 12 months.
9. Surgery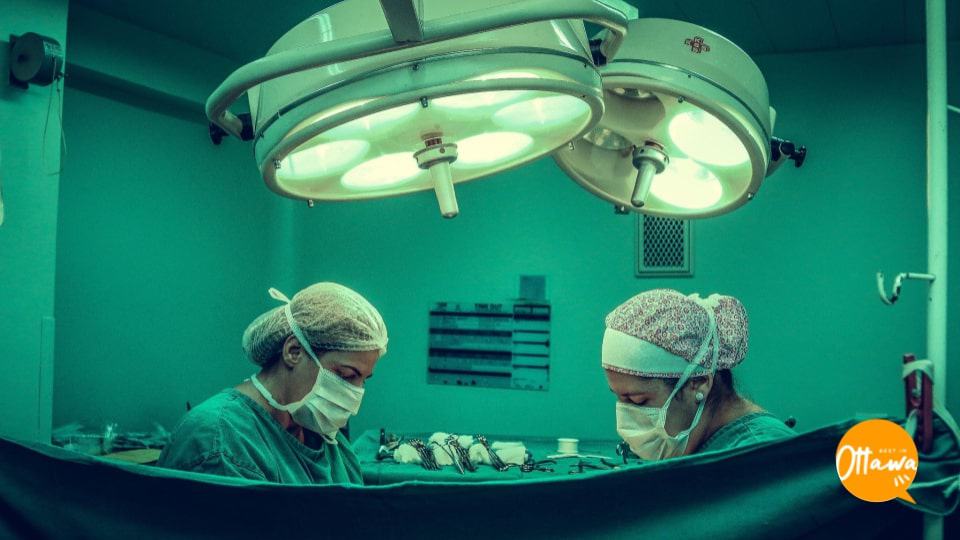 General surgeons can perform life-saving surgical procedures based on their broad anatomical and intensive care training. Some of the most common surgeries they perform include appendectomies and cataract surgeries while making sure wounds heal properly.
Some surgeons go on to sub-specialize in other areas of surgery like neurology, orthopedic, gynecologic, colon and rectal, pediatric, vascular, and reconstructive. Others specialize in intensive care surgery for critical care patients.
They can also focus on oral and maxillofacial surgery to address dental trauma and issues, as well. For instance, the top oral surgeons can do everything from impacted tooth removal to sinus lift surgery to improve patients' dental health and functions.
As stated before, some dental services can be covered by OHIP provided they're done in hospitals. Another kind of surgery that's eligible for coverage has to do with surgical abortions.
10. Naturopathic Medicine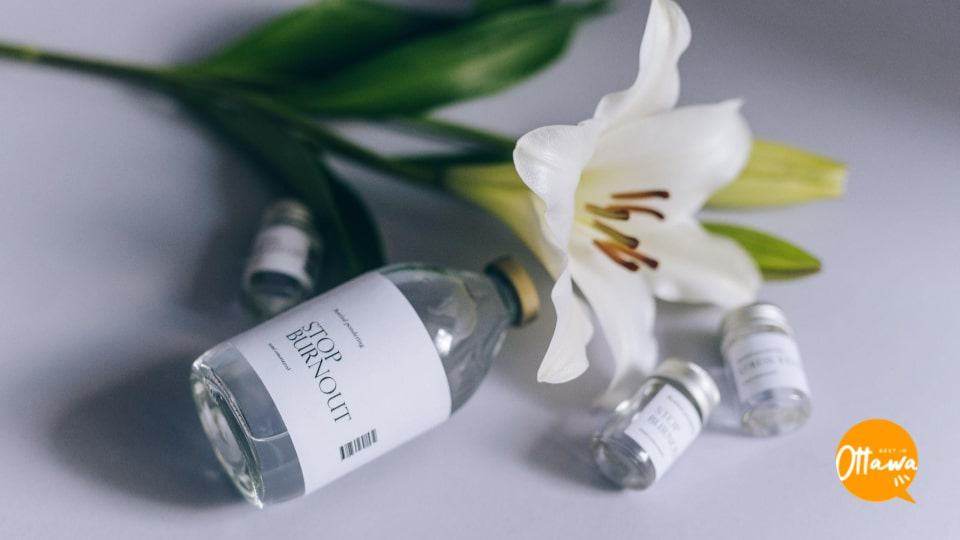 Naturopathy aims to combine modern-day treatments with traditional healing methods. It focuses mainly on the body's ability to heal itself and in the prevention of future health problems.
Licensed naturopathic doctors go through four years of naturopathic medical school in order to get certified. There are also unlicensed traditional naturopaths and other medical professionals like dentists who can incorporate naturopathic treatments in their practice.
Some of the more familiar therapies used in naturopathy include herbal medication, homeopathic remedies, and acupuncture. They can address the physical, mental, and emotional well-being of their patients via lifestyle and behavioural changes, hydrotherapy, diet and nutrition recommendations, psychotherapy, and detoxification.
Clinics specializing in naturopathy in Ottawa aren't covered by OHIP, though most employee-extended healthcare plans do.
FAQs About Ontario's Healthcare System