The Ottawan First-time Homeowner's Guide to Home Maintenance
So you're finally ready to move into your first home — congratulations!
It's a major milestone in anyone's life to become a homeowner. There are complicated transactions involved to get there, including applying for loans, mortgages, and other processes.
It's not just a simple matter of swanning inside your new house and living out the rest of your days in it, either. There's a lot of maintenance and inspections to be done before you can settle in comfortably with your loved ones.
But don't worry because this listicle aims to address all that.
So here's a handy (and somewhat alliterative) guide to proper home maintenance for the first-time homeowner in Ottawa!
12 Tips and Tricks for Proper Home Maintenance
We wanted to cover all the bases to ensure a smooth transition from being a mere homeowner to being an actual home dweller. But for the sake of simplifying things, we came up with a dozen tips and tricks to keep things from becoming overwhelming, instead.
So we focused on prevention and inspection. This listicle provides advice on things that could be readily accommodated instead of big-ticket items that might require renovation contractors in Ottawa.
We believe that regular maintenance is key to a beautiful, smoothly-running home. But should it come to it, we'll also recommend professional services that can address your home's potential problems with skill and experience.
1. Pre-Purchase Perusal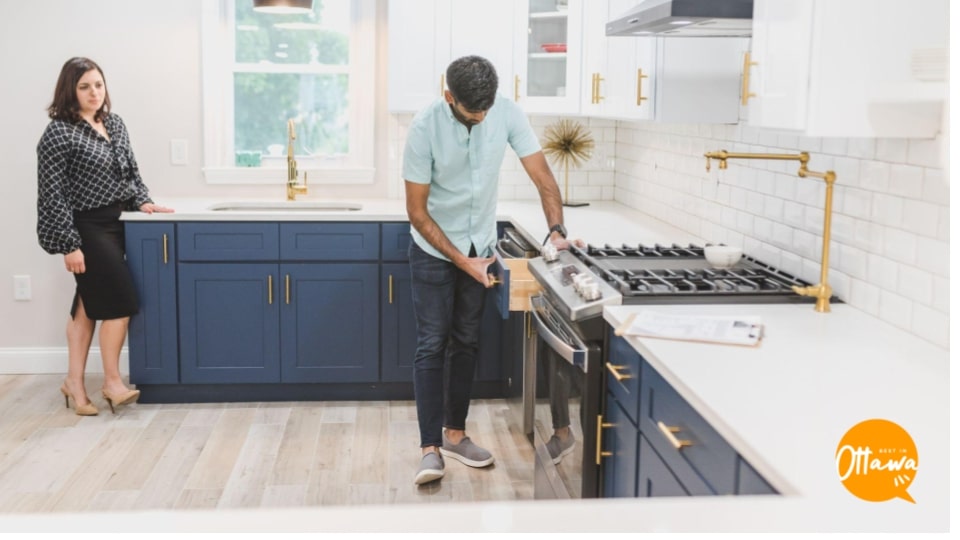 It's hard not to get starry-eyed when you see your potential forever home for the first time especially if it's brand new and recently constructed. Still, it won't hurt to give its nooks and crannies a thorough inspection before moving in.
Have a handyman to-do list that covers everything from light fixtures to spots that need repainting. Check off what passes muster and make a note of what needs re-inspection and regular maintenance in a couple of months.
But it's usually the invisible things that need professional inspection such as electricity, plumbing, roof, and if asbestos or mould is present (because those need proper gear and handling). For these, you'll need the services of the top home inspection companies in Ottawa.
Skipping this step will likely end up in expensive repairs from previously unseen issues. So before it gets to the point of replacement or total renovation, get your future home thoroughly inspected first.
2. Insulation Investigation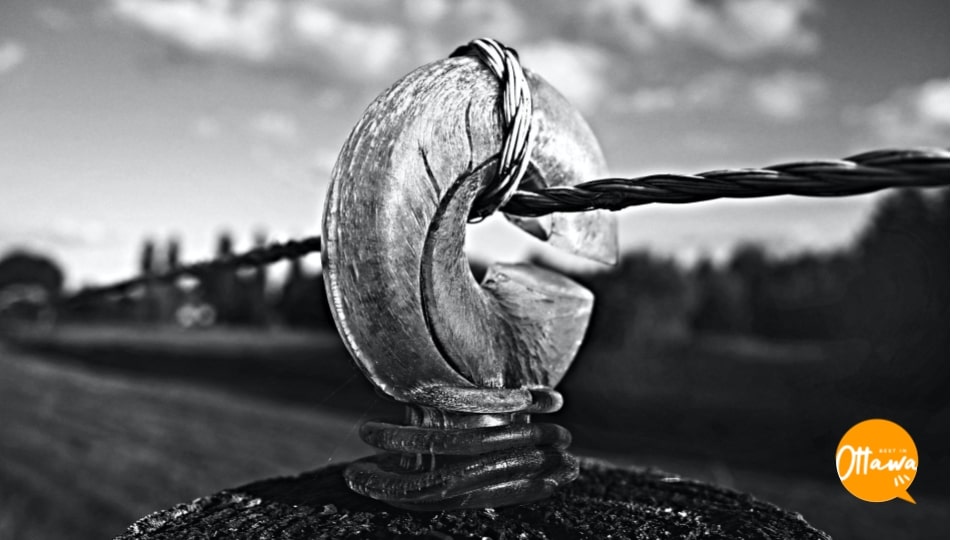 One of the first things you should take note of in your new home is how it feels. Do this without switching on the air conditioning, heating, or even opening your windows.
Do you feel a draft anywhere or are certain spots oppressively hot? If so, there's a big chance that you'll need to have your insulation carefully evaluated for reinforcement or replacement.
Having proper insulation can help prevent massive energy bills and feeling uncomfortable over time. If you suspect that you need to get your insulation replaced, get professional insulation services to handle it efficiently and give your home the proper R-value it deserves.
3. Examine and Exterminate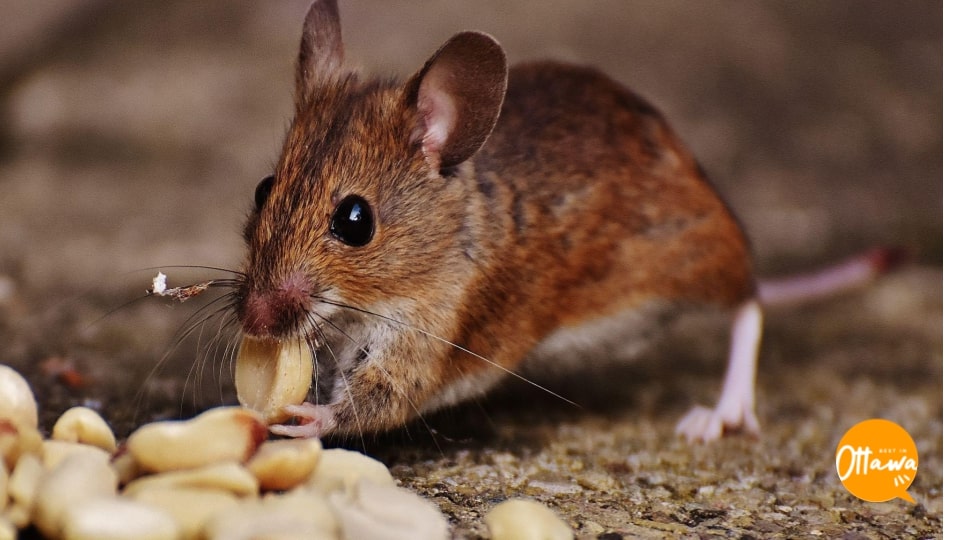 It's too early to have houseguests when you haven't even begun to move into your home yet. So if you hear scurrying, pattering, and scratching of little feet, chances are you have uninvited (and unwanted) guests already living in your space.
We expounded on the five common household pests and how to deal with them in a previous post. If left unchecked, these critters can do serious damage to your home and quality of life.
You can start by keeping your home as unattractive as possible to pests. This means not leaving out potential food or shelter material for rats, mice, termites, ants, and wildlife.
But if things have gotten beyond your control (and needs something more than mousetraps and sprays), you're better off getting the services of reputable exterminators in Ottawa who can address the problem permanently.
4. Woeful or Wow-ful Windows?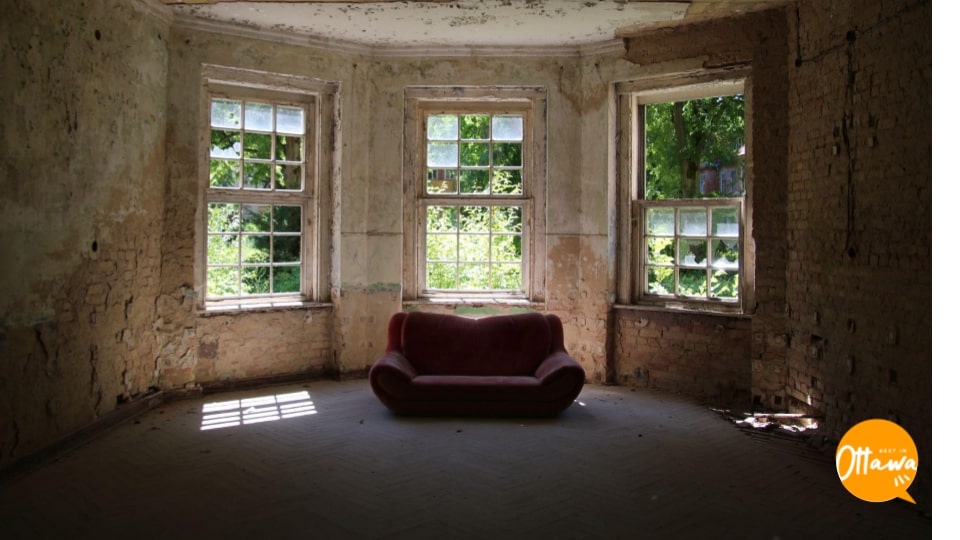 Even if your insulation, plumbing, heating, and electricity are up to snuff, your home will still be uncomfortable if you've got broken windows. And we're not just literally talking about broken panes of glass, either.
Give your windows a thorough look to check for damaged caulking, warped panes, and rotting frames. Every part of a window, no matter how small, contributes to proper air circulation and an even temperature in your house.
It's practical to check if your windows meet energy efficiency standards set by the Natural Resources Canada regulations, as well. If you haven't moved in, you can look into upgrading your windows to Energy Star products to accommodate even the harshest Ottawan weather changes.
Luckily, there are window repair companies in Ottawa that can help ensure your windows are functioning properly and letting in light and air as they should. They have the experience, skills, and tools that can extend the life of your windows, too.
5. Furnace Function Facilitation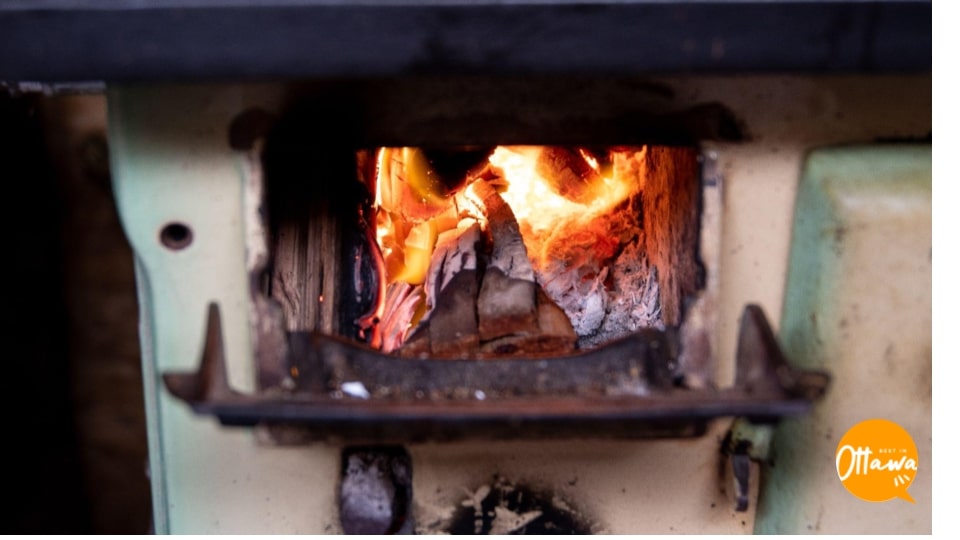 If your furnace isn't functioning optimally, there could be several culprits behind it. The most common cause involves clogged filters from years of dirt and grime (assuming you inherited the furnace from the previous homeowner).
If you're confident and experienced enough to do a DIY inspection, simply switch off your system. This way, you can take a look at how dusty your filters have gotten and if they need replacements.
Ideally, your furnace should undergo an annual inspection. Not only will this prolong the life of your furnace, but it can also ensure that your home is safe from carbon monoxide poisoning.
You can also call the pros on this particular homeowner maintenance task. Consider the best furnace repair services in Ottawa so your furnace system can run smoothly and won't endanger the air you breathe with pollutants and toxins.
6. Gutter Going-Over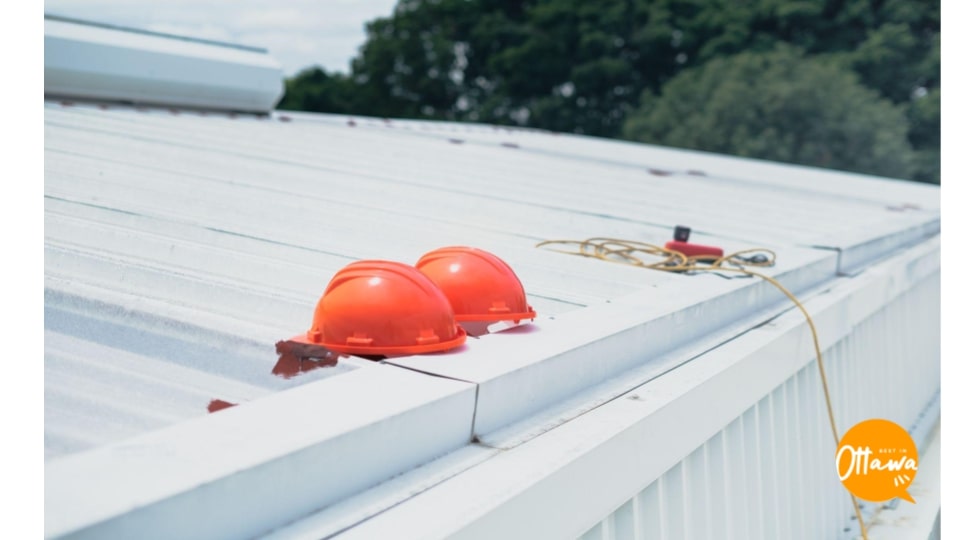 Debris and leaves can clog up your gutters and wreck them over time. Water damage is one of your home's worst enemies (along with termites, moulds, and foundation cracks).
If you own a tall ladder, go ahead and see the state of your gutters. You can try clearing out the fallen leaves and other debris using sturdy gloves and a high-pressure hose to get rid of anything that's causing clogs.
But your eavestrough needs regular maintenance to protect both your roof and your home's foundation. Autumn is the ideal time for gutter inspection because of the number of fallen leaves and twigs involved.
For this, you'll need pros from the best gutter cleaning services in Ottawa who have the skills and equipment for a thorough inspection and clean-up. If you live in an area with many trees and foliage, it's a good idea to get your gutters checked twice a year.
7. Roof Reconnaissance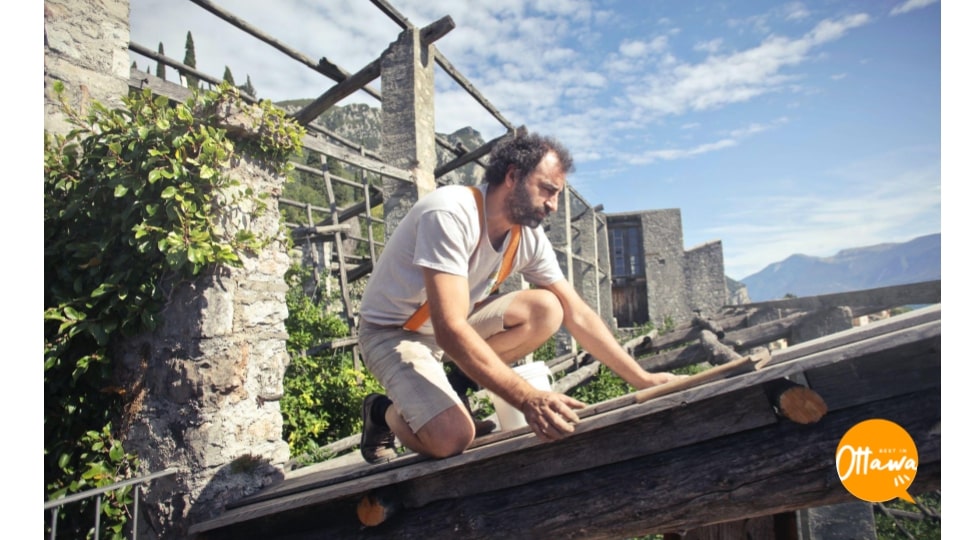 Inspecting your gutters should lead to a roof inspection, too. Sure, you could do it yourself if you have the tools, skills, and courage for it.
But roof inspection is best left to the professionals because of all the risks involved. There might be loose slates, slippery tiles, or bad weather threatening a fall or injury.
Your roof has to be watertight at all times. The great thing about this task is that there are lots of roofing companies available for 24-hour emergencies!
A professional roof repair company can do a thorough inspection for such things as reshingling, cleaning of gutters and vents, removal of ice and snow, and other potential repairs. They can check where there might be potential leaks and weak spots so your home is protected from extreme weather conditions.
8. Landscape Look-Over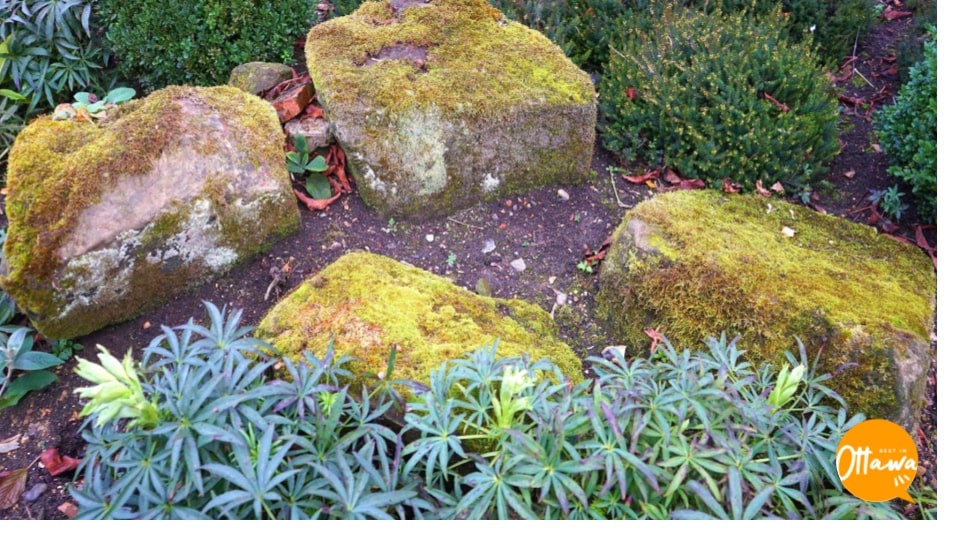 Beyond giving your home additional curb appeal, good landscaping can make your home more walkable and functional outdoors. If you bought a home with existing landscaping features, it's best to give all of them a thorough going-over.
You'd want all decks, fences, pergolas, and other things made of wood to be termite-free and in good condition. Pavers should be even and the soil prepared to meet industry standards.
And if you don't have any exterior work done, your blank slate can be rendered attractive and fully functional by professional landscaping services in Ottawa. These companies know how to treat and prep soil before a landscaping job and can accommodate your visions for paving, lighting, perennials, plants, and even water features.
9. Appliance Appraisal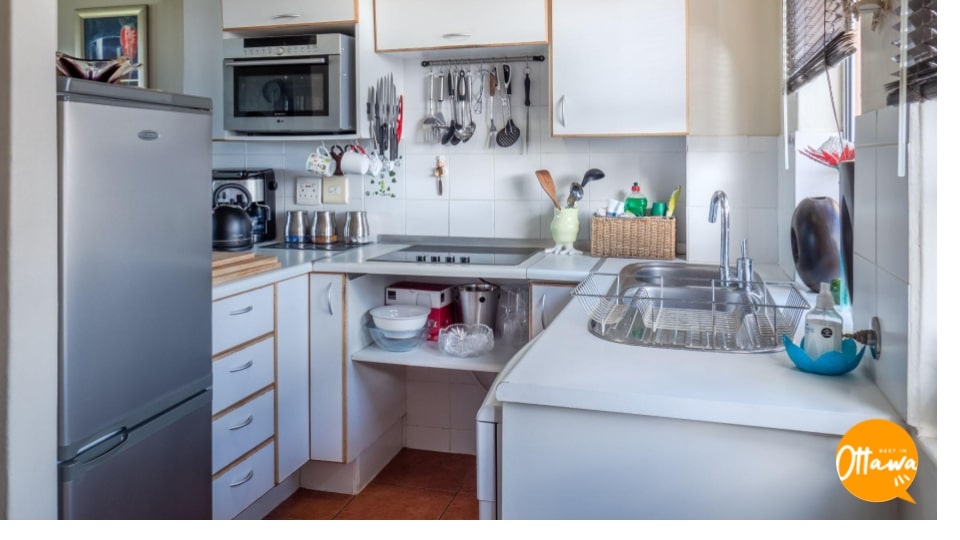 Whether you bought a fully-furnished home or will begin to bring in brand-new appliances, it's practical to test each piece for functionality and safety. This means checking everything from potentially frayed cables to energy-wasting loose parts.
Keep all your new appliance warranties in a safe place so you can pull them out if anything requires troubleshooting. But for older appliances, it's more practical to have expert appliance repair companies look at them.
Smaller appliances can have simple repair procedures. However, if it's your dryer, fridge, or washing machine acting up, they'll likely need trained technicians to check for main issues and if replacement parts are required.
Keeping your appliances in tip-top shape ensures that your home life runs smoothly from cooking to keeping your clothes clean. So take care of them as they make your domestic life comfy and convenient.
10. Frisking the Furniture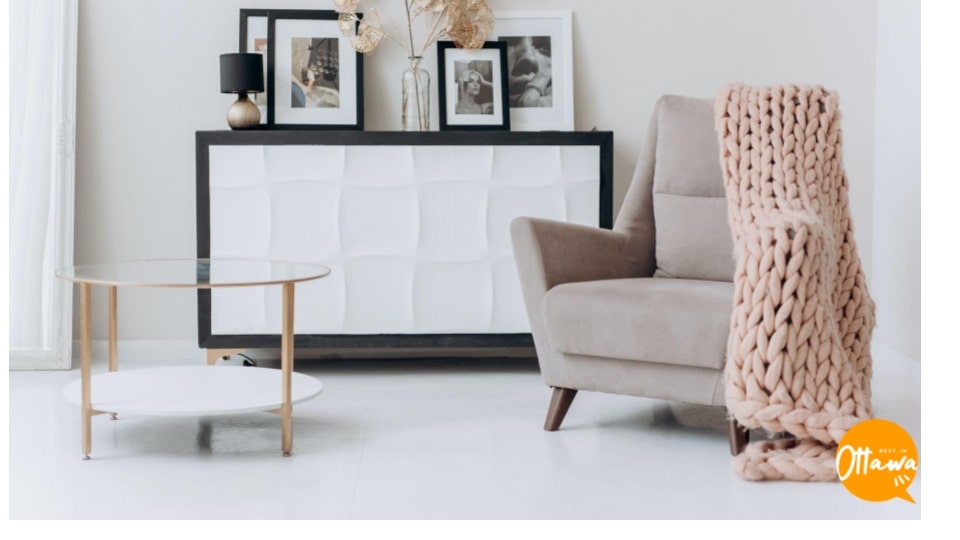 Decorating your home with furniture is always enjoyable, but not if some pieces are beaten up and look the worse for wear.
The good news is that you won't have to get rid of sentimental heirloom pieces for your new home. There are great upholstery services that can breathe new life into your chairs, sofas, and other furniture.
But if you want everything brand-new from your dining table to table lamps, consider what the best Ottawa furniture stores have to offer. They come with warranties for every piece, can deliver within the city (and beyond), and have collections to suit every kind of homeowner budget.
Of course, furniture maintenance doesn't stop at just getting them reupholstered or purchasing them. You'll need to take care of them if you want each piece to last long enough to make unforgettable memories with them.
So stock up on furniture polish, hand-held vacuums, rags, dusters, and other appropriate cleaning tools to prolong their life.
11. Cleanliness Check-Up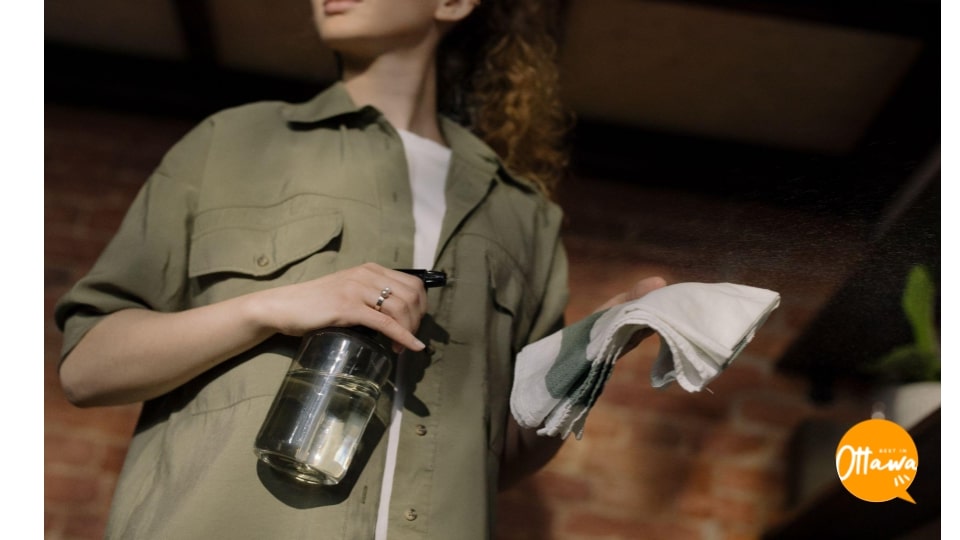 Dust is part and parcel of any homeowner's life. It's one of the most ubiquitous things you'll need to keep on top of so your home can look, smell, and feel fresh for longer.
To keep your home consistently spick and span, we recently wrote about the five small changes you can make for a healthier home. You'll be happy to know that it takes just ten to 15 minutes of your day to make your home comfy and livable!
You can schedule deeper cleanings for the weekends or during spring when the weather is pleasant enough for garage or yard sales. This means going through the parts of your home that don't get regular visits, like attics, basements, and crawl spaces.
But if you need professional help for decluttering and a more thorough clean, you can rely on the best cleaning services in Ottawa. They have trained staff who are equipped with experience and proper tools to accommodate everything from hardwood floor polishing to a full-on hoarder situation!
12. Snow Surveillance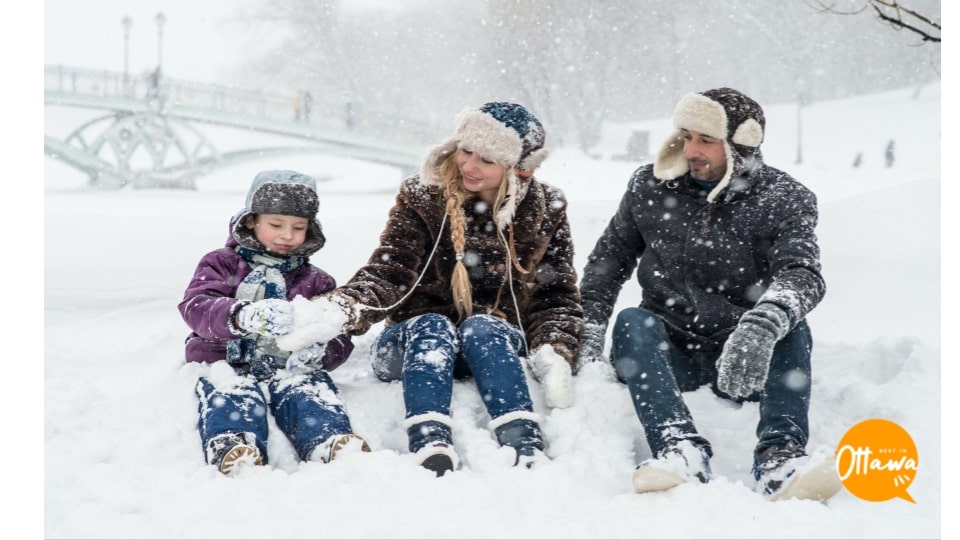 Snow days are to be expected for any homeowner in Ottawa. But if your home's location gets extra snowed-in, your properties could sustain expensive damages in the long run.
Stock up on snow-day supplies like rock salt to de-ice your pathways and sidewalk. But take care not to use it on your vehicles because it might damage the surface.
Keep your snow shovels and snow melters where they're easy to grab in case of a sudden flurry. And if you've invested in a snowblower, make sure it's well maintained and can perform optimally when you need it to.
You can get your driveway and walkways cleared of snow with expert snow removal services in the city, too. They typically accommodate emergency calls and have all the proper equipment to clear paths and melt ice.