What You Should Know When Visiting the Canadian War Museum
When you ask any Ottawan local about the best way to learn about the country's military history, you are likely to be led to the Canadian War Museum.
This is a place that has a well-documented history of just about every war that Canada's served in. If you want to give the museum a visit, here are a few things that you should know.
What is the story of the Canadian War Museum?
The Canadian War Museum is a national museum located in Ottawa, Canada. Its mission is to collect, preserve, and present artifacts and information relating to Canada's military past.
The Canadian government began collecting items and records connected to Canada's military contributions during the First World War, which is where the museum's history can be traced back to its beginnings.
The Canadian War Records Office was founded in 1942 with the purpose of documenting the country's involvement in the Second World War.
Following the conclusion of the conflict, the collection was relocated to a brand-new structure in the city of Ottawa, located on Sussex Drive; this location is now known as the Canadian War Museum.
The museum's collection continued to expand over the course of its existence, and by the turn of the century, it had outgrown the space that it occupied.
In 2005, a brand new building was created on LeBreton Flats. Raymond Moriyama, an architect, was responsible for the building's design.
The brand-new museum first opened its doors in 2005, and in 2014, it underwent an expansion that included the addition of new galleries and exhibits.
Today, the Canadian War Museum is home to nearly 3 million objects, including weapons, vehicles, uniforms, and documents, in addition to an important art collection. The museum also has a large number of paintings and sculptures.
Exhibits in the museum span Canada's military history from the early 16th century to the present day, with a primary emphasis on the country's participation in significant battles.
These battles include the First and Second World Wars, the Korean War, and several peacekeeping operations. The museum was established in the early 16th century.
In addition, the museum plays host to educational programs and unique events, making it a well-liked destination for those with an interest in the history of the Canadian military.
Why was the Canadian War Museum built?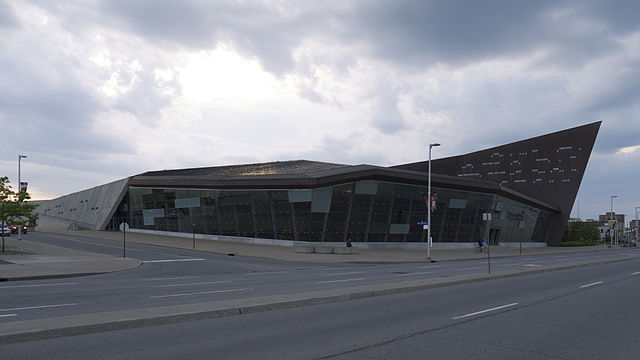 The Canadian War Museum was established in order to fulfill its role as a national museum that honors the military history of Canada.
It also honors the contributions that Canadians have made throughout times of conflict and peacekeeping operations.
The museum first opened its doors in 1880 as part of the Canadian War Museum Corporation.
Since then, it has undergone a number of transformations and moved to several different places before finally settling into its current home in Ottawa, Ontario, in 2005.
The Canadian War Museum is the repository of an extensive collection of artifacts, works of art, pictures, and documents pertaining to the military history of Canada.
Exhibits and educational activities are provided so that visitors can gain a deeper appreciation for Canada's rich military history. Besides that, it also highlights the contributions that have been made by the country's men and women in uniform.
In addition to its primary mission, the museum seeks to foster world peace by educating visitors about the costs of war and the significance of finding peaceful solutions to conflicts.
How much does it cost to visit the Canadian War Museum?
A ticket to the Canadian War Museum costs $19.50 for adults and $17.50 for seniors. For younger visitors, it costs $13.50 for students with IDs, $12.50 for youths, and is free for children aged 7 and below.
Here's a table for reference that you can use to find out which fee category you fall into.
| Type | Price |
| --- | --- |
| Adults (18-64) | $19.50 |
| Seniors (65+) | $17.50 |
| Students (with ID) | $13.50 |
| Youth (ages 8-17) | $12.50 |
| Children (ages 0-7) | Free |
An important thing to note is that the prices are subject to change, and there may be additional fees for special exhibitions or events. It's best to check the museum's official website or contact them directly for the most up-to-date information for future visits.
Activities to Do When Visiting the Canadian War Museum
The Canadian War Museum is an excellent place to learn about Canada's military history and the contributions of Canadians to the world's peacekeeping efforts.
Besides that, this place is filled to the brim with different artifacts from bygone eras of Canada's service on the battlefield. I suggest doing the following activities if you want to have an enjoyable experience learning about Canada's war efforts.
Explore the galleries.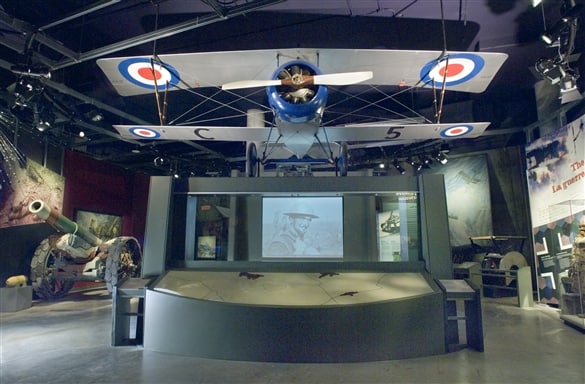 The Canadian War Museum has several galleries that showcase Canada's military history from the early days of the First Nations and Inuit people to the present day. You can explore the galleries on your own or take a guided tour.
Visit the LeBreton Gallery.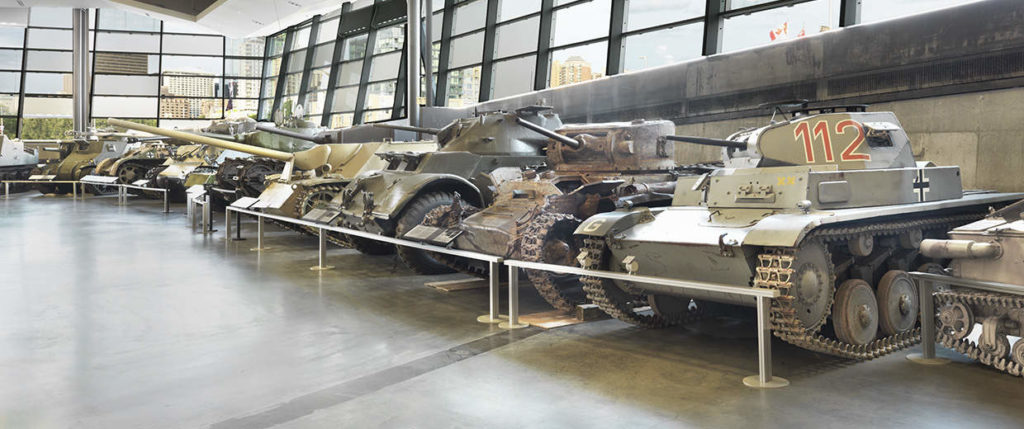 This gallery features an impressive collection of military vehicles, including tanks, planes, and artillery. You can get up close and personal with these machines of war and learn about their history.
Attend the featured special exhibitions.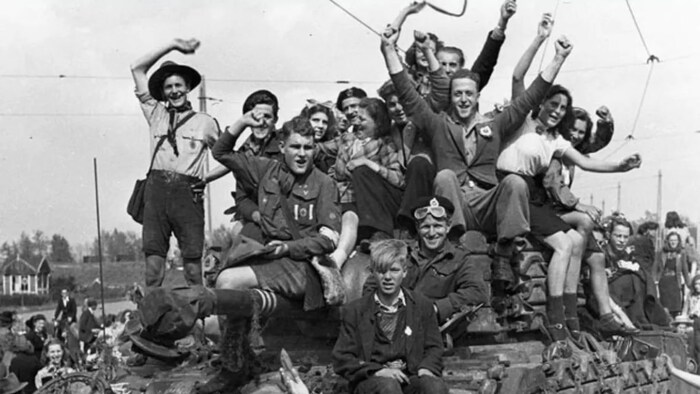 The Canadian War Museum hosts special exhibitions throughout the year that offer a deeper look into specific aspects of Canada's military history.
Currently, you can look at exhibitions such as "Liberation! Canada and the Netherlands, 1944–1945" and the "Legion National Foundation's Poster and Literary Contest Winners 2022."
The former will be available until May 28, 2023, and the latter will stay until October 15, 2023. If you want to see them, make sure to book a trip soon!
Participate in a workshop or activity.
The museum offers a range of hands-on workshops and activities for visitors of all ages, including scavenger hunts, guided tours, and interactive exhibits. For children ages 5-12, they can participate in a Summercamp by Sonart from August 14-25.
Visit the Memorial Hall.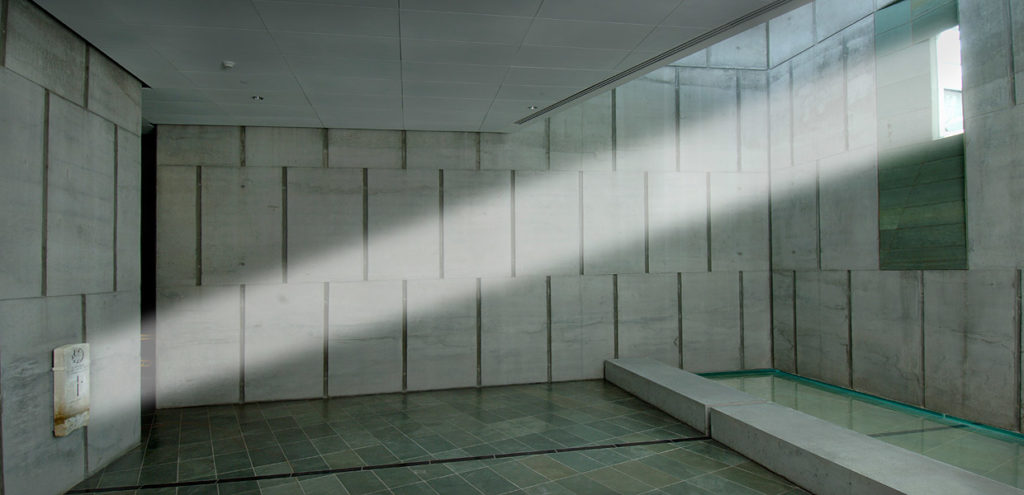 This hall is a place of remembrance for those who have served Canada in times of war and peacekeeping. It features the names of more than 118,000 Canadians who have made the ultimate sacrifice for their country.
If you want to pay tribute to the brave men and women who served the country, make sure that you give this section of the museum a visit.
Watch a movie in the CWM Theater.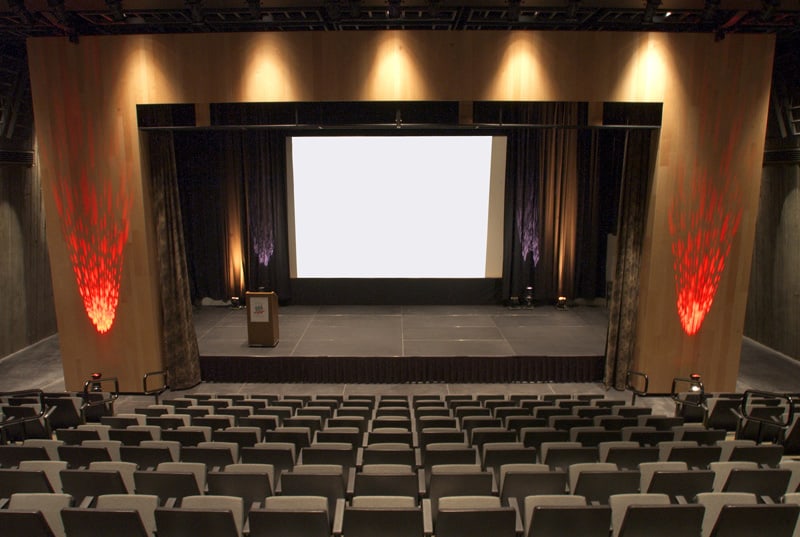 The Canadian War Museum has a state-of-the-art theater that screens films about Canada's military history and conflicts. As a fan of documentaries, this area proved to be one of my favorites as I watched Canadian history unfold in detail.
Visit the gift shop.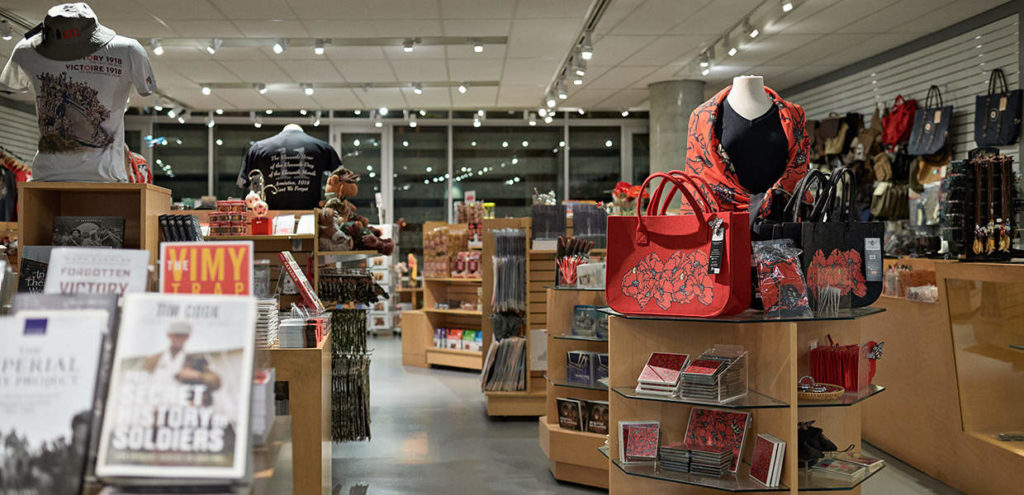 The museum's gift shop offers a wide selection of books, souvenirs, and memorabilia related to Canada's military history. You can pick up a memento of your visit or a gift for a history buff in your life.
The items are also pretty affordable, which makes them perfect for gift-giving.
These are just a few things to do and see at the Canadian War Museum. Plan to spend several hours exploring this fascinating museum and learning about Canada's military history.
Good Places to Dine near the Canadian War Museum
The Canadian War Museum has an on-site cafeteria that offers a variety of food options, including soups, salads, sandwiches, wraps, hot meals, snacks, and beverages.
The menu changes seasonally, and there are often special menus during holidays and events.
If you're looking for something else, there are plenty of options near the war museum that you can visit. Here are a few nearby restaurants that you can go to.
They're all relatively cheap and feature different types of cuisine!
Bridgehead Coffee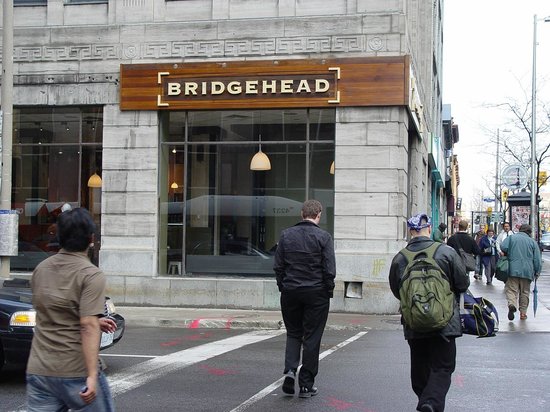 Address: 1277 Wellington St W, Ottawa, Ontario K1Y 3A8 Canada
This local coffee chain is known for its fair-trade coffee and delicious baked goods. It's pretty affordable, and the coffee is delicious!
The Mill Street Brew Pub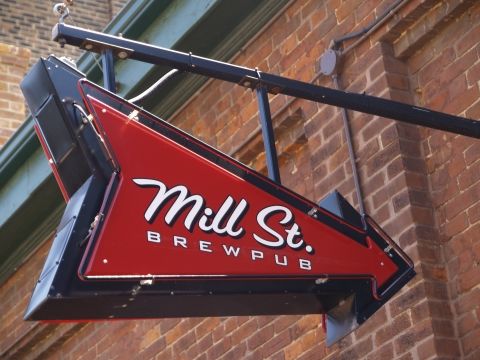 Address: 555 Wellington St, Ottawa, ON K1R 1C5, Canada
Located in the historic LeBreton Flats area, this pub offers craft beers and pub food. A pretty affordable place if you want to grab a quick bottle of alcohol.
The Wellington Diner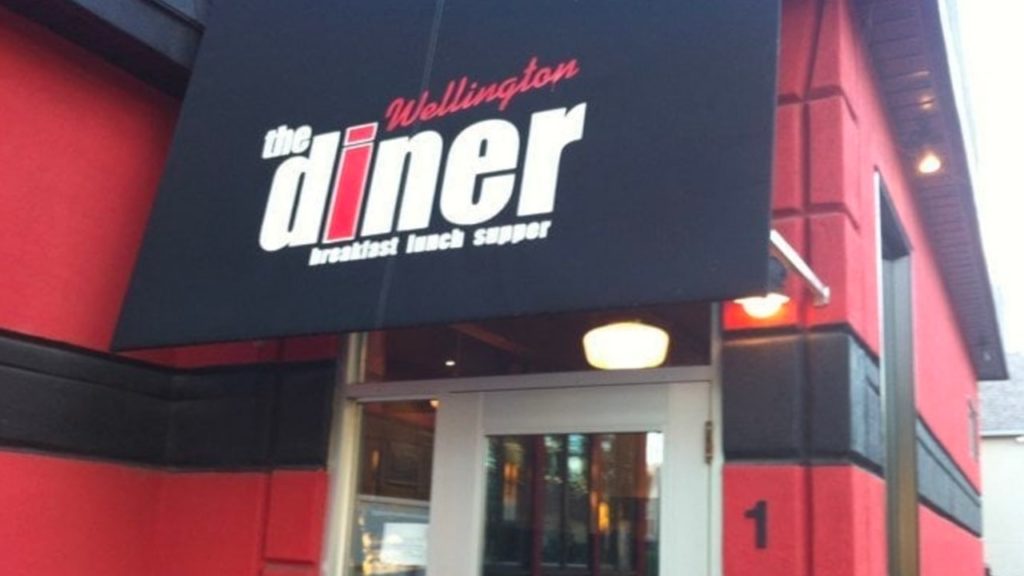 Address: 1385 Wellington St. W, Ottawa, ON K1Y 2X2, Canada
This classic diner offers all-day breakfast, burgers, sandwiches, and milkshakes. Personally, I find its burgers and milkshakes to be delicious.
Give this restaurant a try if you want to experience the taste firsthand.
The Carleton Tavern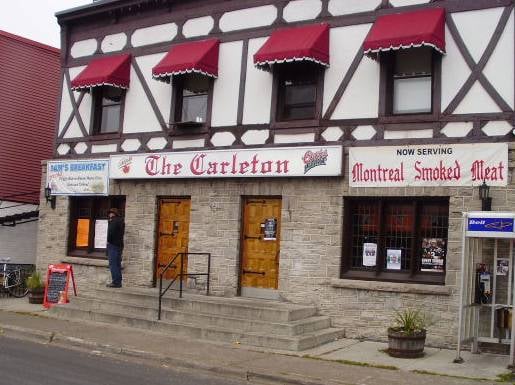 Address: 1385 Wellington St. W, Ottawa, ON K1Y 2X2, Canada
Established in 1935, this pub offers a cozy atmosphere and pub fare, including burgers, wings, and poutine.
The Clocktower Brew Pub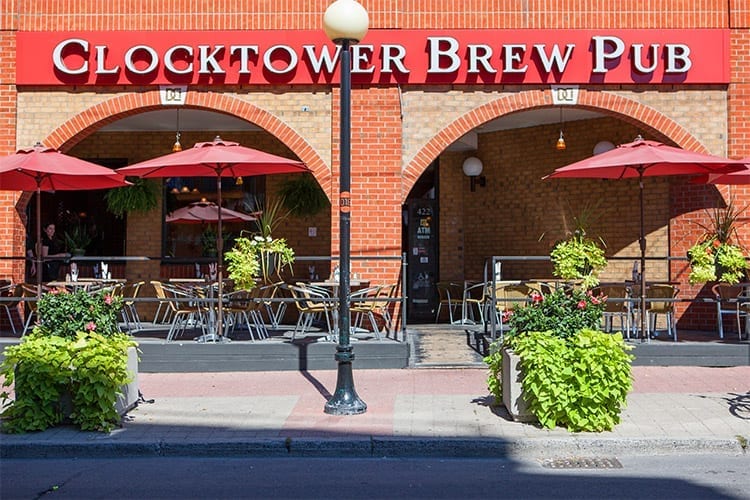 Address: 200 Elgin St, Ottawa, ON K2P 1L5, Canada
This local brewpub chain offers craft beers and pub fare, including burgers, sandwiches, and pizza. A menu that everyone can enjoy after a day of visiting the museum!
Things to Know before Visiting the Canadian War Museum
Here are some things to remember when visiting the Canadian War Museum:
Plan your visit ahead of time: The museum has a large collection and can be overwhelming, so it's a good idea to plan what you want to see before arriving. The museum's website has information on exhibits and events.
Wear comfortable shoes: The museum is quite large, and you will likely be doing a lot of walking, so wear comfortable shoes.
Allow enough time: You should allocate at least 2-3 hours to see the museum's main exhibits, but you could easily spend a whole day there if you want to explore everything.
Be mindful of photography restrictions: Photography is allowed in most areas of the museum, but there are some restrictions, particularly in the Holocaust Gallery. Check signage or ask staff if you're unsure.
Be respectful to the museum: The museum honors the sacrifices made by Canadian soldiers and civilians during times of war, so it's important to be respectful during your visit.
Check for special events that are currently available: The museum regularly hosts special events and temporary exhibits, so be sure to check the website for what's on during your visit.
Book guided tours in the museum: Guided tours are available and are a great way to learn more about the exhibits and the history of Canada's military.
Do's and Don'ts in the Canadian War Museum
Since this is a place filled with historic items, the museum has rules that should be followed to avoid any damage to the exhibits. Here are the rules that you should follow.
Do's
Respect the museum's exhibits and artifacts. Do not touch, lean on, or damage any of the objects on display.
Follow the museum's rules and regulations, including those related to photography, food and drink, and personal belongings.
Take advantage of the museum's educational programs and resources, including guided tours, workshops, and multimedia presentations.
Be respectful of other visitors, including their opinions and perspectives. Remember that a museum is a place of remembrance and reflection, so please act accordingly.
Don'ts
Do not bring weapons or dangerous items into the museum.
Do not engage in any disruptive or disrespectful behavior, including shouting, running, or pushing other visitors.
Do not take photographs of any of the museum's sensitive or restricted items, including those related to national security or privacy.
Do not bring food or drink into the exhibition spaces, as they can damage the artifacts and exhibits.
Do not touch or remove any of the museum's objects, including those on display or in storage areas.
A trip to the Canadian War Museum, at the end of the day, provides an opportunity to gain knowledge regarding the history of the Canadian military and the contributions made by Canadian service people.
Remember, you won't be the only person checking out the location, so conduct yourself in the most courteous manner possible.
You may contribute to ensuring that the museum continues to be a dignified and meaningful site of education and commemoration for all visitors by adhering to the guidelines outlined in this article.
Additionally, it enables other guests to have a more enjoyable time while they are at the museum. Keep these things in mind during your visit to the Canadian War Museum!