The Only Guide You Will Need for Ottawa's Central Experimental Farm
I find the Central Experimental Farm (CEF) in Ottawa to be one of the city's best destinations. Its rich history, beautiful landscapes, botanical delights, and many educational opportunities make visiting the farm a great experience.
In addition to that, it's also a great place to spend time with your friends and family thanks to the events that it holds every year.
These things make the CEF a must-see attraction to both Ottawan locals and tourists who want to see more of what the capital city has to offer.
If you want to give the farm a visit, allow me to give you a detailed breakdown of the CEF so you know what you can expect.
A Brief Overview of Central Experimental Farm Ottawa
The CEF is a sizable agricultural research facility in Ottawa that was founded in 1886 along the Rideau Canal. This 427-acre facility is run by Agriculture and Agri-Food Canada where plenty of research is done on everything related to Canada's agriculture.
The farm site was originally created on the outskirts of Ottawa. But as the city grew, it became a distinctive landmark in downtown Ottawa.
The initial goal of CEF and its four sibling locations across Canada was to assist in the resolution of farm productivity issues.
This early collaboration has evolved into a robust nationwide network of 19 sites. These include numerous locations, substations, and field sites in each of Canada's provinces.
Right now, the farm is home to national reference collections of insects, plants, mushrooms, and fungi. The CEF also contains the Canada Agriculture Museum, which has become a popular tourist destination in the Ottawa area.
Besides that, the cropping fields and plot areas on the farm have played a significant role in numerous research developments and accomplishments.
The farm also has vegetation, including trees, plants, and attractive flowers that have taken part in several investigations and trials.
As a result, two highly popular public sites were established. These are the Dominion Arboretum and the nearby Ornamental Gardens, which have evolved through time and now provide visual proof of previous research results.
Around the CEF site, there are other displays of lilacs, flowering bushes, roses, and shelterbelt hedges.
Thanks to the rich scientific history that it has, the CEF has been classified as a National Historic Site for its numerous contributions that have aided Canadian growth and development.
What can you do at the Central Experimental Farm in downtown Ottawa?
The Central Experimental Farm in Ottawa has four notable locations that you can visit. These are the Tropical Greenhouse, the Ornamental Gardens, the Agriculture Museum, and the Fletcher Wildlife Garden.
You can tour these places as you visit, and there are events held during certain months.
Tropical Greenhouse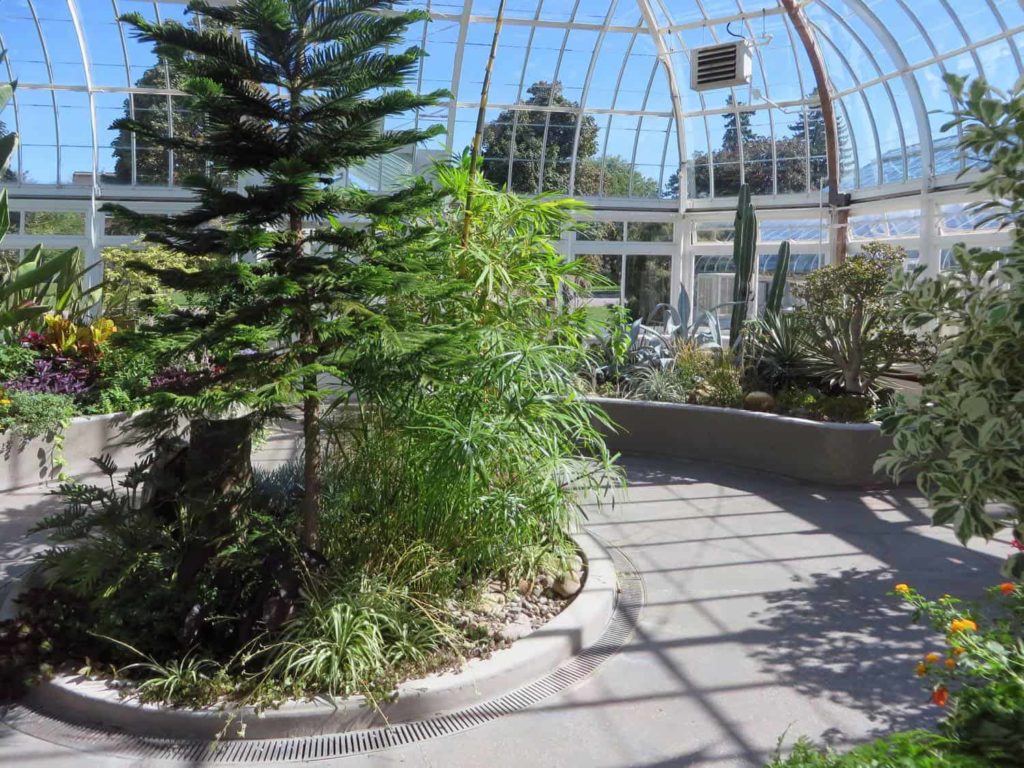 The Tropical Greenhouse is a facility that mimics tropical circumstances such as high humidity and temperatures. This lets researchers investigate the growth and behavior of tropical plant species under controlled conditions.
To enable various forms of study, the greenhouse features numerous specialized chambers, each with its own distinct climatic conditions.
Researchers from a variety of fields, including botany, ecology, and forestry, as well as graduate students and postdoctoral associates, use the facility.
When you visit the greenhouse, you can observe the different living conditions of the plants, and how they react to certain stimuli. Some examples of the simulations that you can find include:
The effects of drought and flooding on tropical forests
The effects of climate change on plant growth and nutrient cycling
The interactions of different plant species in tropical ecosystems
These chambers aren't just for show; they also help to further our understanding of tropical forests. I really think that learning about their responses to environmental change supports conservation and management efforts for our ecosystems.
Ornamental Gardens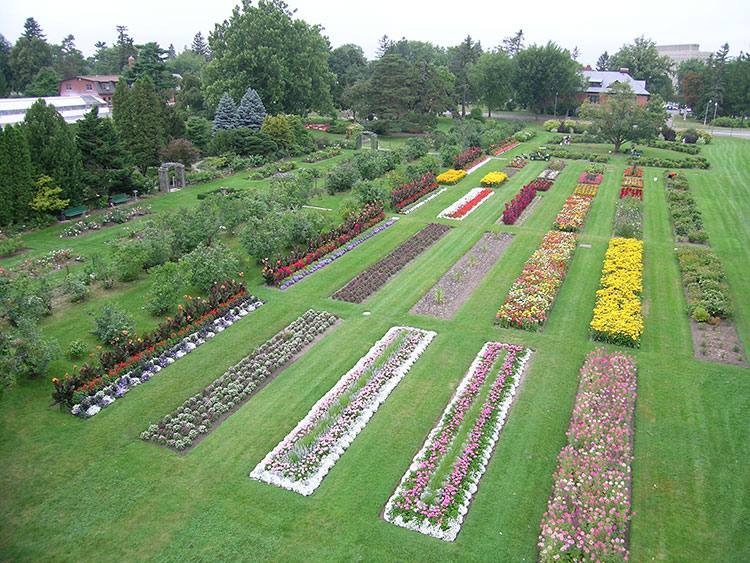 The Ornamental Gardens are a beautiful collection of gardens that are open to the public year-round. The gardens cover over 25 acres of land and are home to a variety of plant species, including perennials, annuals, and roses.
They are divided into several themed areas, including the Perennial Garden, the Shade Garden, and the Rose Garden. Each area features a unique collection of plants and flowers, carefully arranged to create a stunning display of colors and textures.
In the Perennial Garden, visitors can enjoy a variety of flowering plants, including daylilies, asters, and coneflowers. The Shade Garden, as its name suggests, is home to plants that thrive in shady areas, such as hostas and ferns.
The Rose Garden features a collection of over 1,300 roses, including hybrid teas, floribundas, and climbers.
In addition to these themed gardens, the Ornamental Gardens also feature a rock garden, a peony collection, and a water garden. Visitors can stroll along the paths, relax on the benches, and enjoy the tranquil beauty of their surroundings.
Throughout the year, the Ornamental Gardens host several events, including a Tulip Festival in the spring, a Peony Festival in the summer, and a Christmas Lights Across Canada display in the winter.
These events provide a unique opportunity to experience the gardens in a different light and enjoy the changing seasons.
Agriculture Museum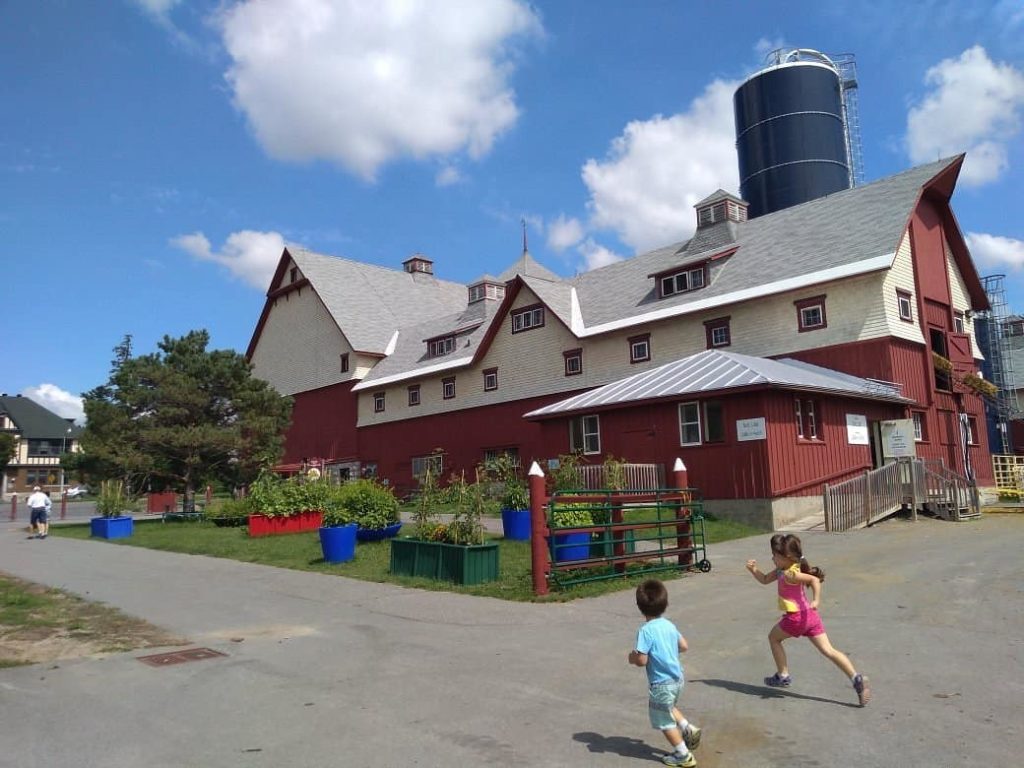 The purpose of the museum is to conserve and promote Canada's agricultural legacy, as well as educate visitors about the importance of agriculture and food production in the Canadian economy and society.
The museum's exhibits and programming focus on Canadian agricultural and food production, as well as interactive displays and activities for visitors of all ages.
The following are some of the highlights of the Canada Agriculture and Food Museum:
The Animal Barns: Visitors can visit and learn about farm animals such as cows, sheep, pigs, horses, and chickens in the Animal Barns.
The Dairy Barn: This exhibit highlights the history and significance of dairy production in Canada, and includes a milking demonstration as well as the chance to sample milk and cheese.
The Food Preservation Exhibit: This exhibit looks at the history and techniques of food preservation in Canada, such as canning, pickling, and smoking.
The Tractor Exhibit: This exhibit showcases an assortment of antique tractors and other agricultural equipment, demonstrating the evolution of farming technology over the years.
Fletcher Wildlife Garden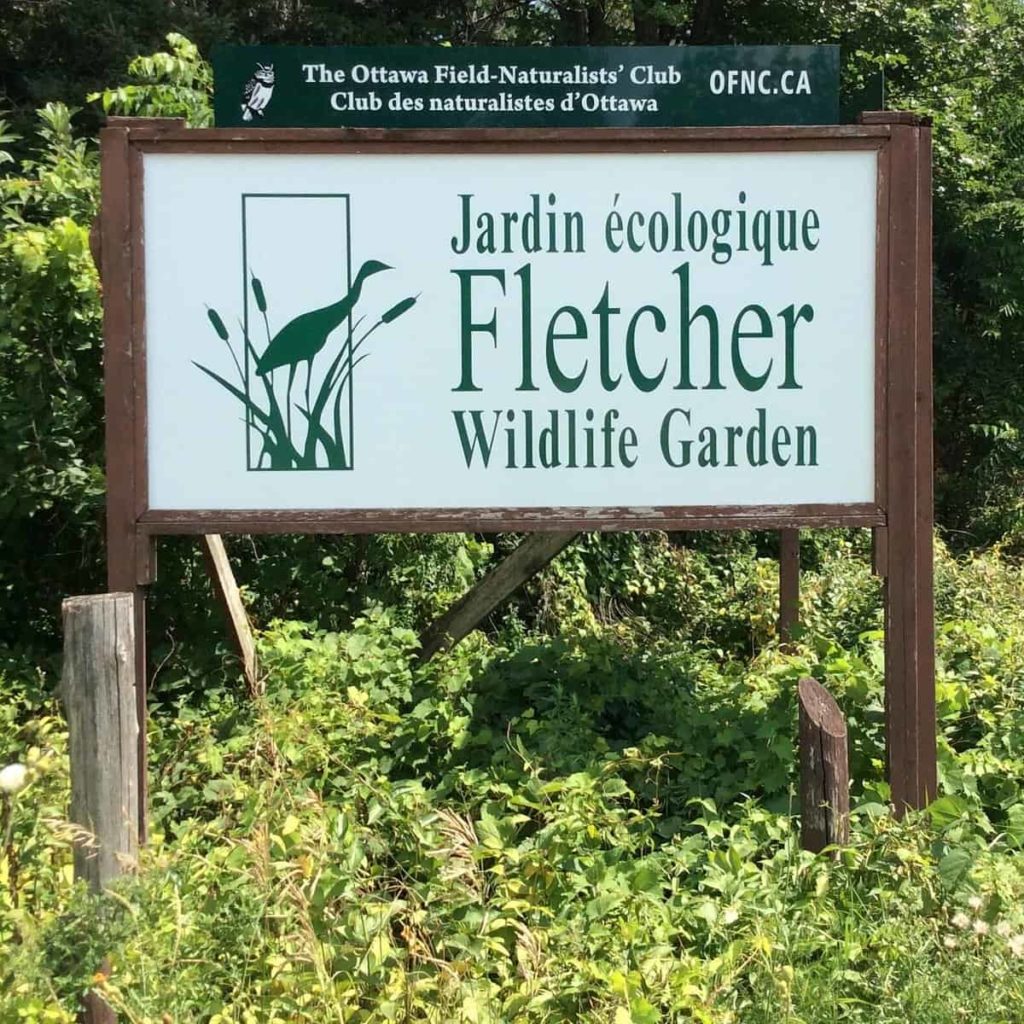 The Fletcher Wildlife Garden is a component of Agriculture and Agri-Food Canada's larger Central Experimental Farm, which is a research facility.
When you explore the garden, you will find a 60-acre site that provides a natural habitat for different native plants and animals. Some of the animals you can find include birds, mammals, insects, and reptiles, which you can photograph if you want to.
The garden features several walking trails that allow visitors to explore diverse habitats, including woodland, meadow, wetland, and butterfly gardens.
The garden is also home to a visitor center that provides educational programs and resources on the local flora and fauna. It hosts several events throughout the year, and you can participate in birdwatching tours, plant sales, and gardening workshops.
The Fletcher Wildlife Garden is open to the public year-round, and admission is free. It is a popular destination for nature enthusiasts, school groups, and families looking to explore the outdoors and learn about the local ecosystem.
Central Experimental Farm Activities and Events
CEF features plenty of activities that you can do, which include a guided tour of the site, annual events from the Friends of the Central Experimental Farm such as plant sales and master gardener lectures, and more.
Let me give you a quick rundown of some of these activities and events.
Guided Tour
If you want an educational experience, the farm offers guided tours of its facilities, including the greenhouses, the research fields, and the animal barns.
The trip usually starts with a brief overview of the Central Experimental Farm and its goals. After that, you are given a walking tour of the site, where you may examine the many research plots and experimental areas.
Next, you are given an overview of the various sorts of research being undertaken at the farm along the way, such as crop breeding, insect control, and soil health.
This also presents you with the opportunity to meet with researchers and scientists. These experts may provide extra information on their respective areas of study as well as answer any questions that you may have.
Visits to the farm's specialized research facilities, such as its greenhouse, plant pathology lab, or insect-rearing facility, may also be included in the trip.
If you want to see firsthand how researchers explore and develop innovative crop production and crop protection approaches, this is your best chance to do so.
Throughout the year, the farm also hosts other events worth attending, such as the Canada Day celebration, the Fall Rhapsody, and the Christmas Lights Across Canada.
Friends of the Central Experimental Farm Annual Events
The CEF is pretty well known for its annual events that you can visit during specific months. Here are some of them.
Friends of the Farm Plant Sale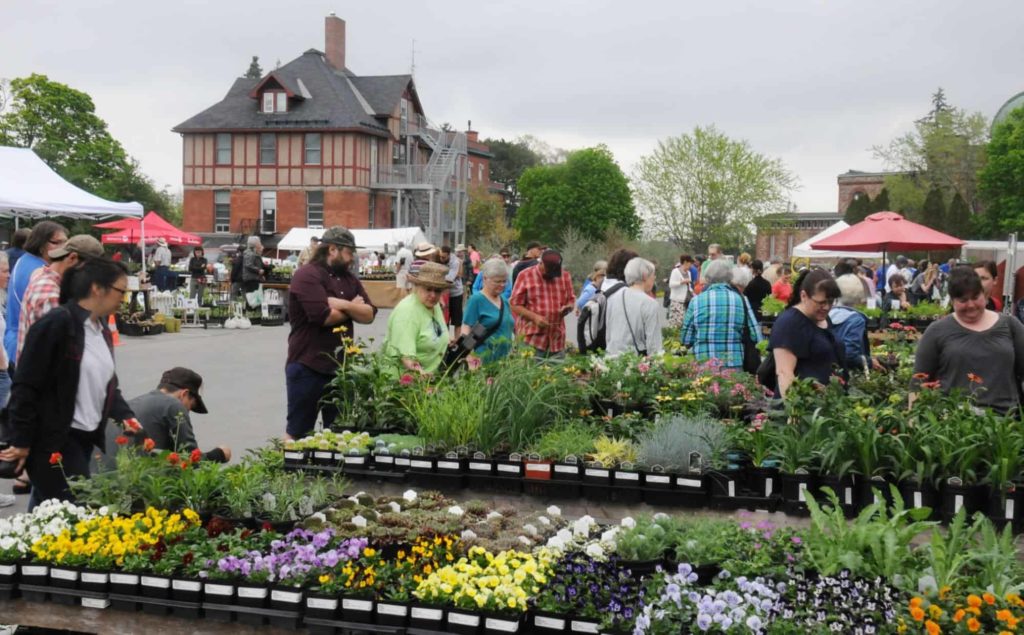 Date: May 14, 2023
Contact Info: (613) 230-3276, [email protected]
Admission: Free
For the garden enthusiasts out there, the Friends of the Farm plant sale is just for you. You can find just about everything that you might need for your garden, and it's a certified gardener's heaven!
The best part? Many of the region's top specialty growers and nursery vendors are assembled in one location!
What's more, master gardeners from Ottawa-Carleton will be on hand with free advice for all your questions about how to raise your plants better.
To enhance your shopping experience, you can also leave your purchases at the plant check service under the canopy. This lets you shop hands-free so you can maximize your time.
If you're like me and tend to purchase a lot of plants, no worries! The Friends of the Farm volunteers will gladly help carry your newly purchased plants to your vehicle.
Now if you're in need of a drink after a long shopping trip, refreshment tables provide a nourishing break while you shop. You can also browse the selection of new and used gardening books for sale.
Admission is free for the public, with donations to FCEF gratefully accepted.
Autumn in the Arboretum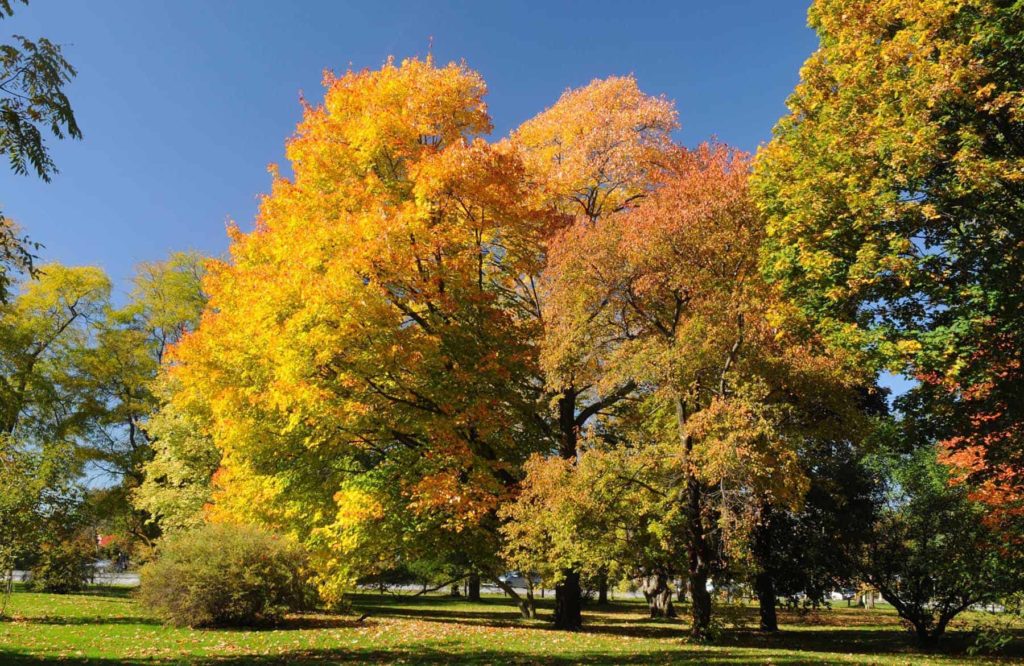 Date: September 30, 2023 (rain date: Sunday, Oct. 1)
Admission: Free
If you want a first-hand look at the autumnal transformations of Canada's various trees and plants, this is the event for you. You will be able to enjoy the reds, yellows, purples, and browns of the tree leaves as their green pigments fade away.
Maple trees, in particular, are some of my favorites to look at. This is the season where they put on a show with their fiery red and orange leaves, creating an enchanting atmosphere.
Oaks display rich shades of brown and bronze, while birch trees contrast with their golden-yellow foliage. These vibrant colors intermingle to create a mesmerizing tapestry of nature's artistry.
This September, you can enjoy plenty of family-friendly events at Building 72 of the CEF while admiring the gorgeous autumn atmosphere that we Ottawans love so much.
Master Gardener Lectures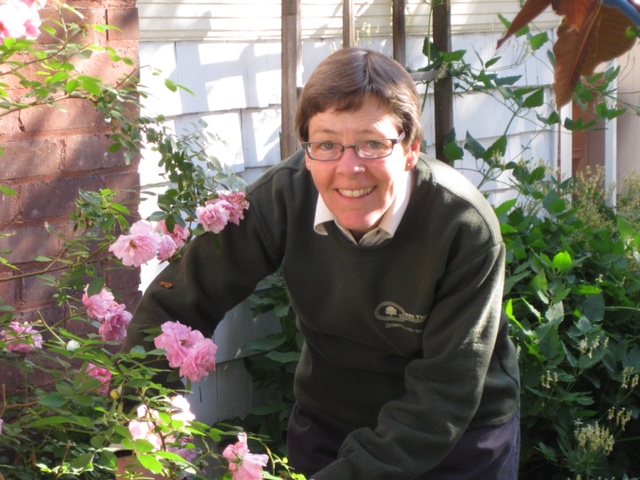 Date: March 7 through May 16, every Tuesday
Time: 7:00 PM
Contact Details: [email protected]
Admission:
Full set of 5 lectures
Series for Master Gardeners: $45
Series for FCEF Members (does not include Agriculture Museum members): $45
Series for non-FCEF members: $55
Individual Lectures
Master Gardeners: $10
FCEF Members (does not include Agriculture Museum members): $10
Non-members: $12
For those looking for mentors who can teach them how to take their gardening skills to the next level, this is your chance!
The Friends of the Central Experimental Farm (FCEF) has partnered up with the Master Gardeners of Ottawa Carleton to offer eager gardeners some timely and informative presentations.
This year's theme will be "Creating Your Garden with Nature". Don't miss out!
Arboretum Tree Tours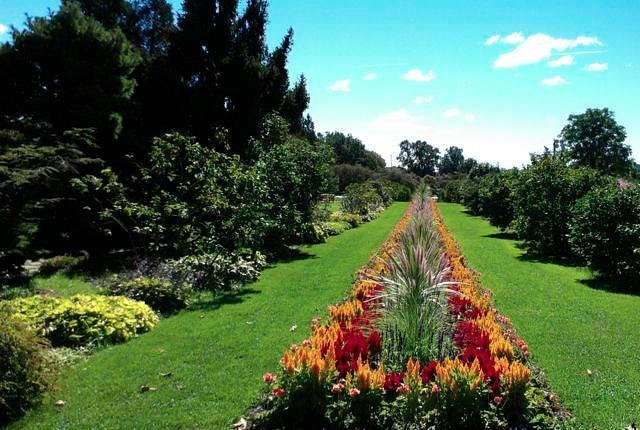 Date:
2023 Arboretum Tour of Flowers – May 7, 2023, 9:30 a.m.
2023 Spring Leaves in the Dominion Arboretum – May 28, 9:30 a.m.
Contact Info: [email protected]
Admission: Free
Registration:
Spring Leaves in the Dominion Arboretum
In the Arboretum, you will find a vast collection of trees, shrubs, and plants from various regions of Canada and around the world. It also serves as an important research and educational site for horticulture and forestry.
If you want to visit this attraction, you can enjoy the Arboretum Tree Tours every month from May to November with guidance from local experts.
Although the tours are free and open to the public, you must register in advance.
by clicking the links I've provided in the registration segment above.
Ornamental Garden Tours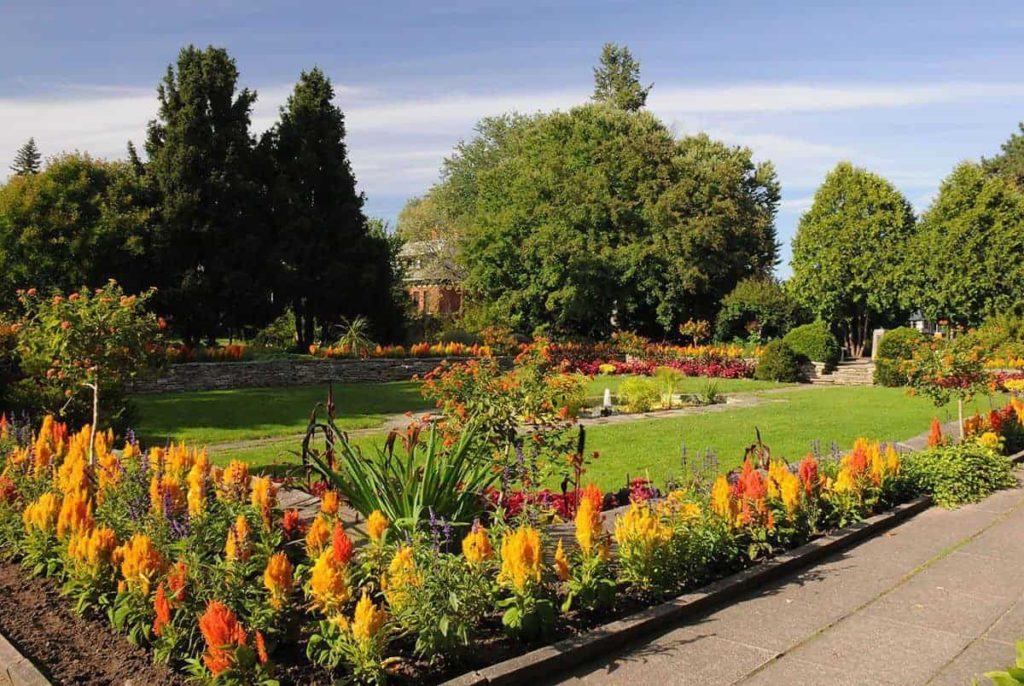 The Ornamental Garden is a lovely portion of the farm that showcases many plant and flower varieties.
Peak Blooms served as inspiration for the CEF's theme this year. The underlying premise of this theme is to highlight each specific flower bed as it blooms.
Expect to see beautiful lilacs, peonies, roses, and more as you admit them in full bloom on this tour!
You can also visit the organization's more generalized gardens, as they are part of the itinerary. These areas include the Rock Garden, perennial borders, and the Macoun Memorial Garden.
You will be able to use a self-guided tour brochure while visiting the grounds.