Things You Can Expect When Visiting Chinatown in Ottawa
Chinese immigrants have settled in different places around the world, which resulted in the creation of different Chinatowns in a lot of major cities throughout Europe,
Asia, Africa, Oceania, and the Americas.
As a major city, Ottawa also has a Chinatown of its own with plenty of great things to experience. I've been there a couple of times with both friends and family, and each visit has been a pretty good experience!
That said, I can say that there are definitely a lot of interesting things to know about Chinatown. Let's start things off by showing you a quick summary of its history.
History of Chinatown Ottawa
The area that is now known as Chinatown wasn't always a predominantly Asian area.
Ottawa's Chinatown started its life as a home to a large majority of working-class Irish and Italian Immigrants. The local Chinese population, meanwhile, was scattered throughout the downtown area.
It was after World War I where Chinese immigrants started setting up their businesses along Somerset Street West. The year 1979 would see Ottawa welcome thousands of Vietnamese refugees that would settle in the area.
It was during the year 1989 that the area would finally have its official identity as a Chinatown Business Improvement Area. In 2005, it was officially renamed Chinatown.
Now that I've told you the history behind Chinatown, let's move on to things you can expect from this area.
What to Expect in Chinatown Ottawa
Chinatown is quite famous for its archway and diverse businesses that allow you to buy a large assortment of items. Besides that, it also offers authentic Chinese food along with cuisines from other cultures.
The first time you enter Chinatown, the very first thing you will notice is its signature archway. It's one of the most popular spots for anyone wanting to take pictures, and I've taken quite a lot of photos with my friends and family here!
Despite Chinatown's name, this area is home to different Asian ethnicities and cultures. I've seen quite a lot of Thai, Korean, and Vietnamese people roam its streets at different parts of the day with restaurants also offering these types of cuisine.
Signs for Chinatown continue along Somerset until Preston Street and Chinese/Asian restaurants can be found even farther west.
The Ottawa Chinatown has, on one hand, an urban character as it is not a cluster of strip malls, but on the other hand, it is focused on one commercial street, surrounded exclusively by residential areas.
Things to Do in Chinatown Ottawa
Chinatown Ottawa features plenty of activities that you can do such as taking pictures at the Royal Arch and eating traditional Chinese dishes in nearby restaurants.
Besides that, you can also look at the murals scattered around the town and even visit the Night Market from June 2-4.
Take a picture of the royal arch.
Chinatown's Arch is the most prominent landmark in the area. Anyone visiting Chinatown will want to make sure that they take a picture of the arch at least once.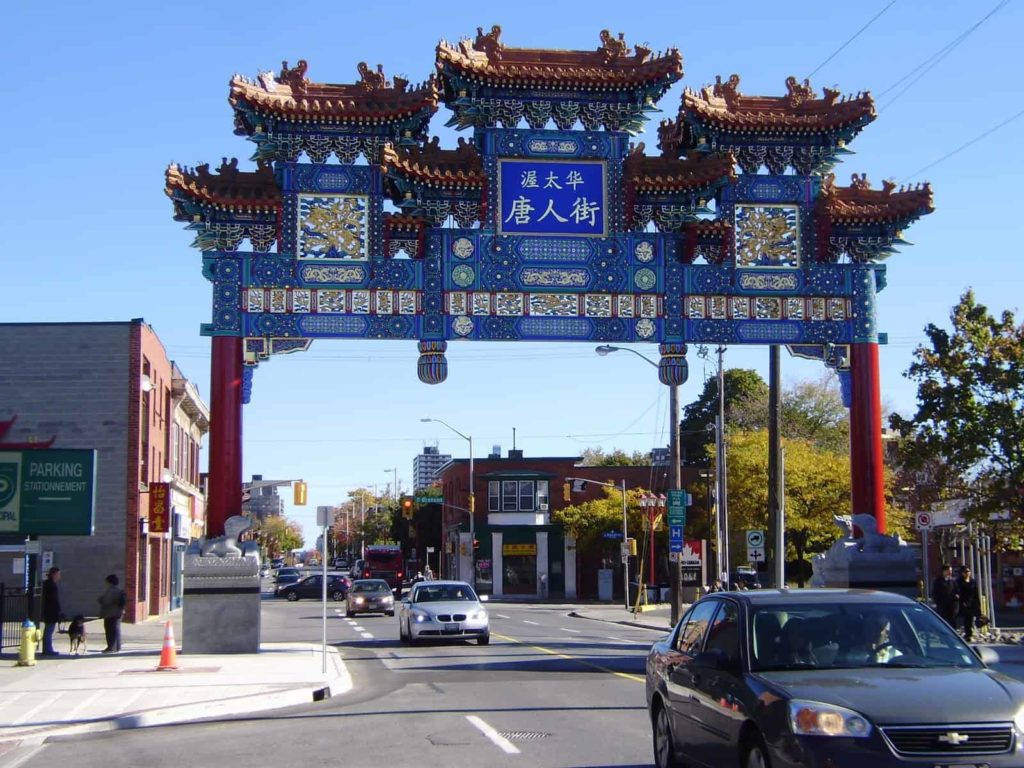 My friends and I have taken plenty of pictures with the arch. It's a simple souvenir of our visit and the fun times that we had in Chinatown.
As an added bit of trivia, did you know that the archway was erected in the year 2010? It was a joint project between Ottawa and Beijing, the latter being Ottawa's sister city.
Besides that, there is a lot of rich symbolism behind the arch. You will notice that the arch's tableau is repeated on most of the nine roof corners.
The dragon that is placed on the left side of the arch is a representation of the Emperor or government. On the other hand, the right is represented by a civil servant or messenger riding a phoenix who is meant to be doing state business.
While the imagery itself is incredible, it's also meant to convey a message. Should the civil servant fail to perform his duties to the highest standard, the three mythical beasts will devour him.
A rather dark story, but I think it's a reminder for all of us to always do our best if we want to make sure nothing goes wrong.
Visit the Chinatown Ottawa murals.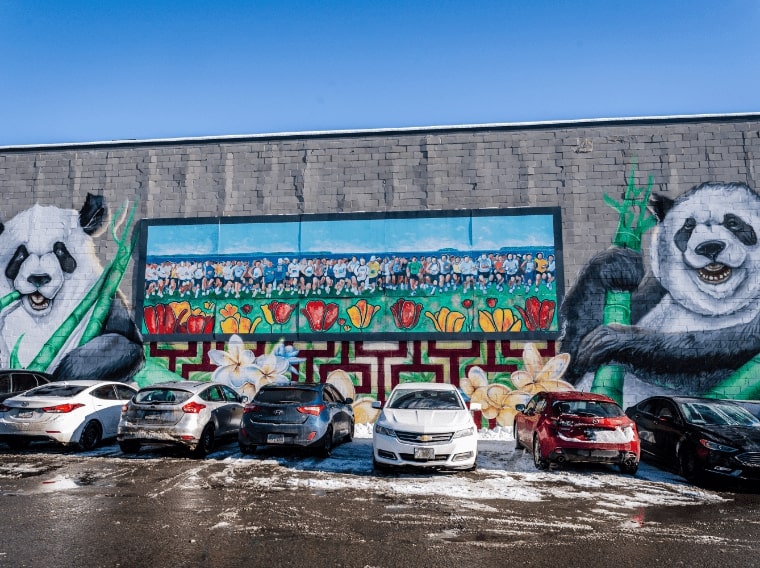 Strolling through Chinatown becomes a very entertaining experience as you see the different murals that depict all kinds of imagery. You can find them on the windows, doors, and walls, with each one telling a different story.
A personal favorite of mine is the homage to Chinatown Ottawa's local karaoke queen, China Doll, which is pictured below.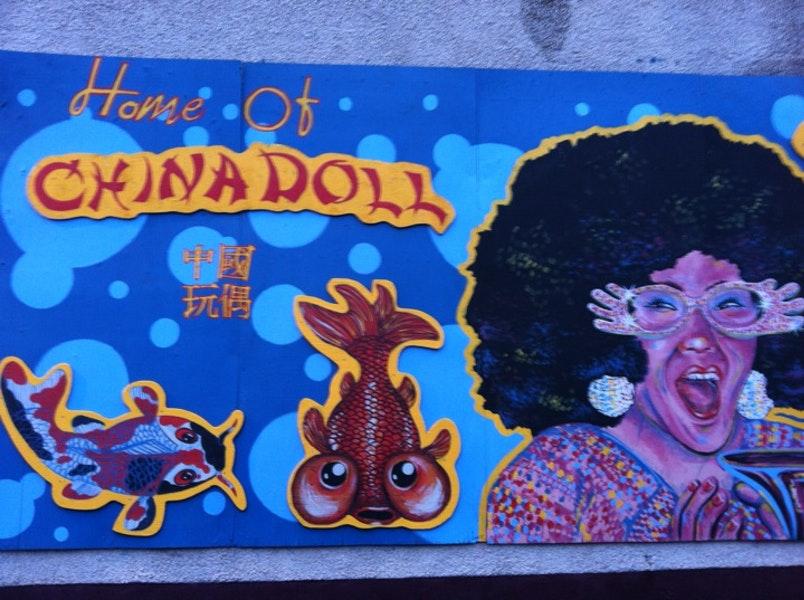 Another great mural is the multicolored panda, which is actually a mosaic of numerous tiny pandas.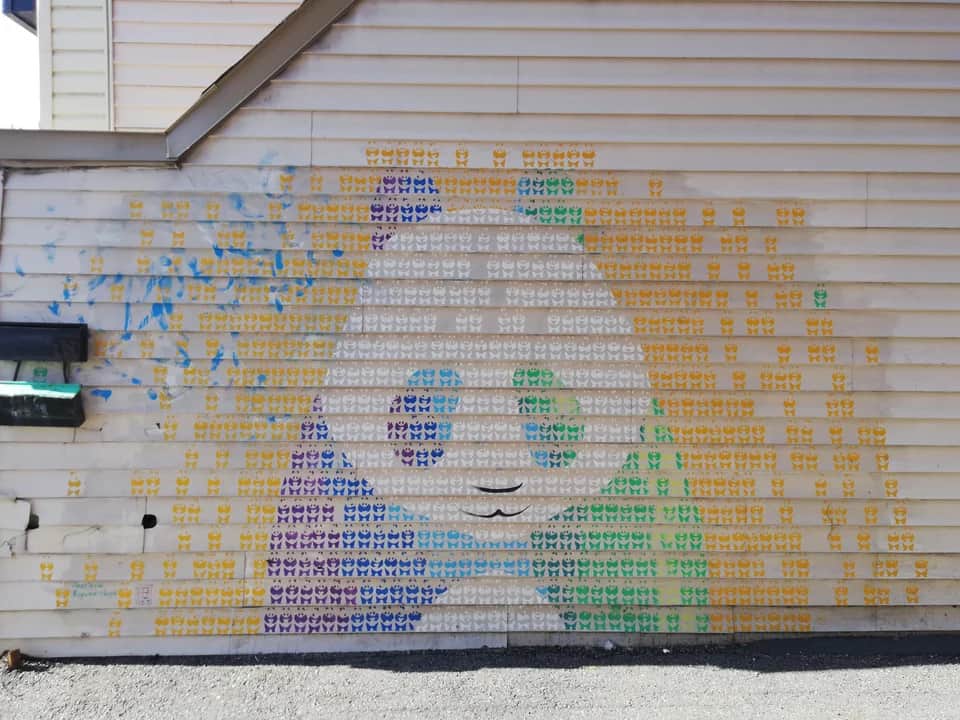 Another mural I recall is a giant orange floating goldfish that's next to an equally large horse and turtle.
One interesting thing to note is that some of the murals you can find on the streets are part of a public art project. It's a collaboration project between the Ottawa Chinatown BIA and the Ottawa School of Art, which is referred to as the "Chinatown Blossoms."
I've also come to learn that most of the murals in Chinatown are funded by the City of Ottawa and the Somerset Street Chinatown BIA. I personally think it's a pretty neat move on the local government's part for increasing tourism in the area!
Browse the shops in Chinatown Ottawa.
Ottawa's Chinatown is home to plenty of shops that offer Chinese antiques and souvenirs. There are also plenty of jewelry shops that offer affordable services in case you need to give a fancy gift.
Here are a few shops to get you started on your shopping adventure.
Oriental Charm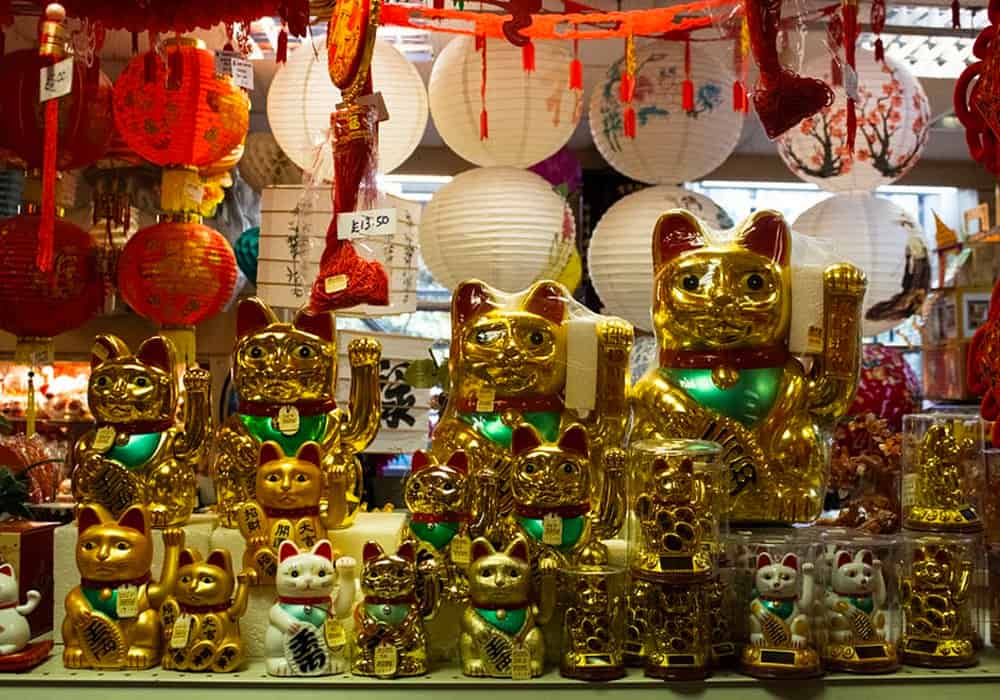 Address: 653 Somerset St W, Ottawa, ON K1R 5K3
Phone: (613) 565-8838
Oriental Charm is a good shop to look at if you're looking for Chinese-themed trinkets and souvenirs. As pictured above, it offers lanterns and maneki-neko statues (also known as the welcoming cat).
It has relatively cheap items, with some of them being priced as low as a dollar. The cheap prices make this shop perfect for buying gifts that you can give to your friends and family.
A Fine Thing Antiques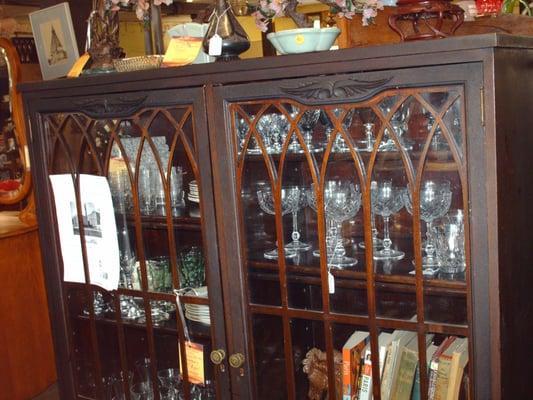 Address: 989 Somerset St W, Ottawa, ON K1R 6R8
Phone: (613) 729-1388
If you're looking for some high-quality vintage furniture, then A Fine Thing Antiques is the best shop for you.
It offers plenty of vintage furniture that comes in different shapes and sizes that you can use to decorate your home. Rugs, desks, chairs, jars, art — you can find it here!
I bought a few tables, chairs, and jars for a few hundred dollars from the store during my visits to Chinatown. They are currently decorating my home quite nicely.
Some of the larger pieces of furniture can reach up to the thousand dollar range. If you've got the budget, I think it's worth the price to get some of its larger vintage pieces.
Kim Thanh Jewellery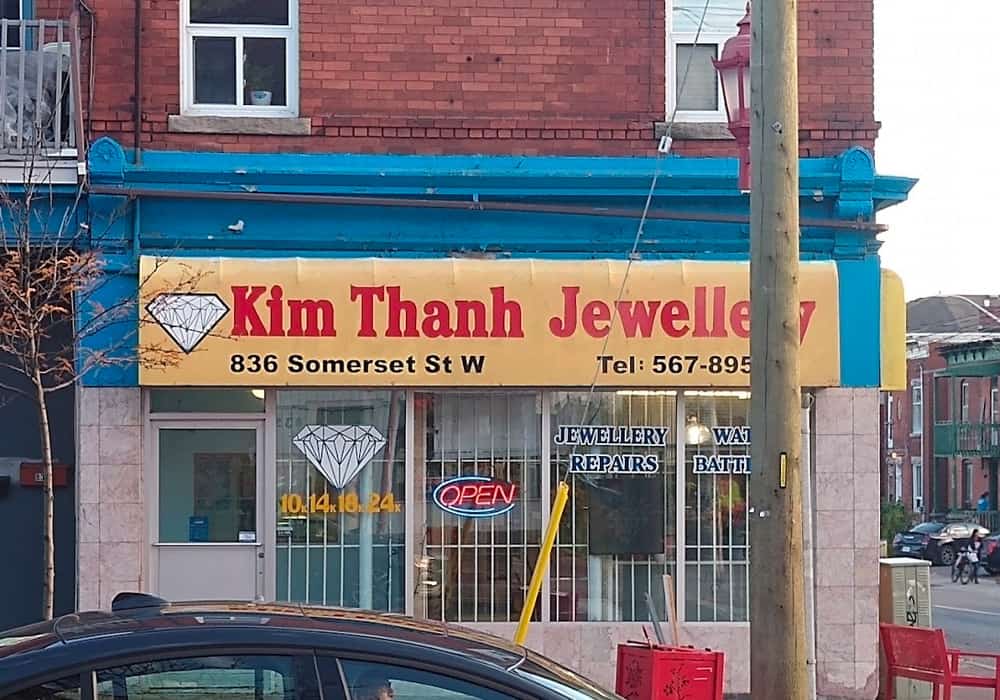 Address: 836 Somerset St W, Ottawa, ON K1R 6R5
Phone: Phone (613) 567-8957
Need to get customized jewelry? I highly recommend Kim Thanh Jewelry.
It offers a lot of services at pretty good prices. You can commission customized fine jewelry, engagement rings, and wedding bands based on your budget and preferred style.
It also has a very extensive collection, ranging from gold, platinum, diamond, and so on. I've been to this shop several times already, and its craftsmanship never fails to impress me.
Visit the Chinatown Ottawa Night Market.
The Chinatown Ottawa Night Market is a yearly three-day event that features a lot of different shops that sell different trinkets and souvenirs. It also features performances such as the lion and dragon dance, martial arts, and more!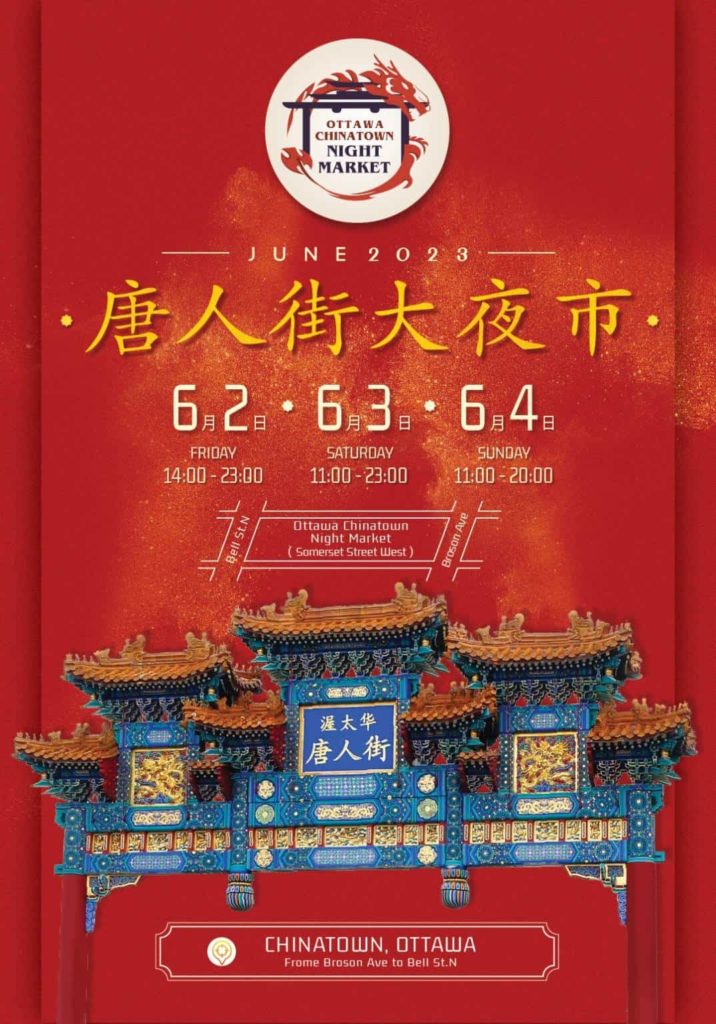 If you choose to visit Chinatown this June, you can make it in time for the Night Market! This is an event that's accessible to the public and features a lot of exciting shops and performances.
The Night Market puts the multicultural nature of Ottawa Chinatown on full display. It will offer you a huge HUGE selection of street vendors and entertainment like you've never seen before in Chinatown.
The last time I attended, I saw Chinese, Vietnamese, Thai, Mexican, Indian, Korean, Japanese, middle-eastern, Canadian, and Brazillian cultures present. My friends and I had a blast exploring them all!
Besides the shops, you can watch amazing performances while taking a quick break from all your shopping.
These performances will be a non-stop show that will be presented by artists of different ethnical backgrounds for the entire duration of the Night Market. Martial arts, lion and dragon dances, songs, and many more are just a few things you can expect here.
In terms of admission, it's open to people of all ages so you can bring your kids with you to experience this multicultural event and create memories with them.
Another thing that I love about this event is that it's 100% free, so bring as many friends and relatives as you can!
Besides that, you can bring your fur babies along with you. But you will need to put them in diapers so the market grounds remain clean for other visitors.
For anyone that's planning to bring liquor with them, please bear in mind that the Ottawa Chinatown Night Market is a 100% alcohol-free event.
Still, you can find many fully licensed restaurants on the street selling alcohol, including the local brewery Spark Beer.
If you want to experience this event for yourself, make sure to mark your calendars on June 2-4, 2023. This will be the only time of the year to experience this event with your family and friends.
Now that we're done talking about the details of the event, let's talk about how you can get there.
To get to the Night Market, you can get take your car or use public transit. It will be located between Ottawa Chinatown's Broson Ave and Bell St. N.
One important thing you should know is that during the event, there will be road closures and controlled traffic. As such, only pedestrians and local traffic are allowed on the roads which could make driving your car a little difficult.
If you do bring your car with you, it's recommended to park it in other city parking lots outside the event venue to ensure local traffic flows smoothly.
If you choose to go by public transit, you can take bus routes 10 and 11 stopping near the intersection of Bronson and Somerset to get to the Night Market. I recommend using OC Transpo's Travel Planner so you can plan the fastest route for your journey.
Restaurants in Chinatown Ottawa
Chinatown Ottawa has plenty of restaurants to choose from.
If you're looking for authentic Chinese food, Yangtze Dining Lounge is the place that I would take you to.
Though if you're looking for something that isn't Chinese, you can satisfy your tastebuds by eating at Saigon Boy Noodle House, which is popular for its authentic pho.
Regardless of your tastes, all I can say about Ottawa Chinatown is that it's a melting pot of cultural foods. The different cuisines available here make it so that anyone can have a great time, especially the foodies out there.
If you're having trouble choosing a restaurant to eat at, here are a few ones that I've tried that I'm sure you'll also enjoy.
| Restaurant | Address | Main Specialty | Website | Pricing |
| --- | --- | --- | --- | --- |
| Yangtze Dining Lounge | 700 Somerset St. W, Ottawa, ON K1R 6P6, Canada | Cantonese and Szechuan Dim Sum | https://yangtze.ca/ | $$ |
| Saigon Boy Noodle House | 648 Somerset Street West, Ottawa, ON K1R 5K4, Canada | Authentic Vietnamese Pho Noodles | https://restaurantguru.com/Saigon-Boy-Noodle-House-Ottawa/menu | $ |
| Koreana | 711 Somerset St W Ottawa, ON K1R 6P5 | All-you-can-eat Korean BBQ | http://www.koreana-ottawa.com/ | $$ |
| Sushi 88 | 690 Somerset St W, Ottawa, ON K1R 6P4, Canada | Japanese Sushi | https://www.sushi88.ca/ | $$ |
| My Sweet Tea | 824 Somerset St W, Ottawa, Ontario, Canada, K1R 6R5 | Taiwanese bubble tea | https://restaurantguru.com/My-Sweet-Tea-Chinatown-Ottawa | $ |
*Pricing Guide
$ = Affordable/Budget-friendly
$$ = Mid-range/Slightly more expensive
$$$ = High-end/Expensive
Yangtze Dining Lounge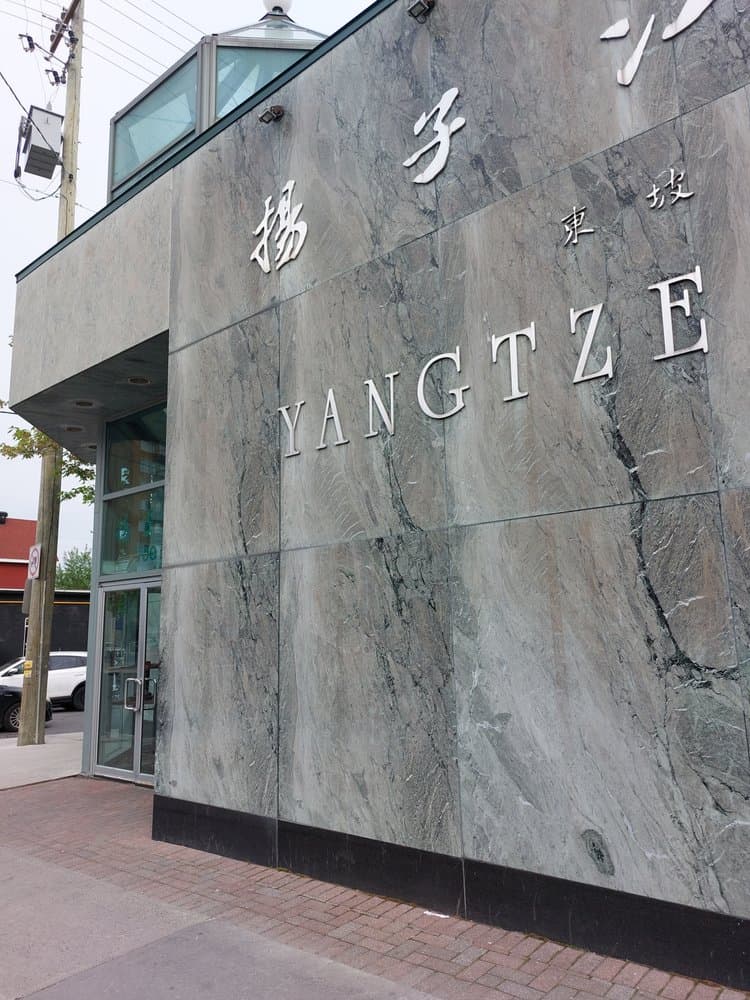 Cuisine Type: Chinese (Cantonese and Szechuan)
Address: 700 Somerset St. W, Ottawa, ON K1R 6P6, Canada
Price Range: $11-$72, $152-$210 (Peking Duck Dinner Specials)
Website: https://yangtze.ca/
If you ask around for authentic Chinese cuisine among the Chinatown locals, there's a very high chance that they will recommend the Yangtze Dining Lounge.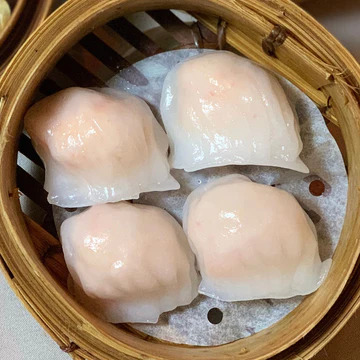 This restaurant is famous among locals for its delicious Cantonese and Szechuan cuisine that gives you a taste of spices from the east. It has some of the best Dim Sum in town, the one dish I would say you should try at least once during your visit.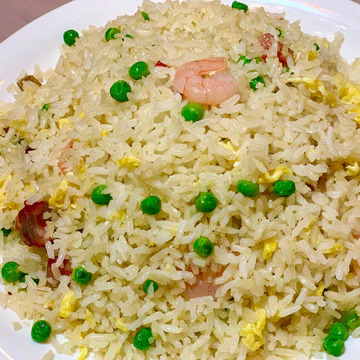 Besides the dim sum, my other personal favorite dishes were the Peking Duck, Yangtze Fried Rice, and its Sweet and Sour Chicken.
Saigon Boy Noodle House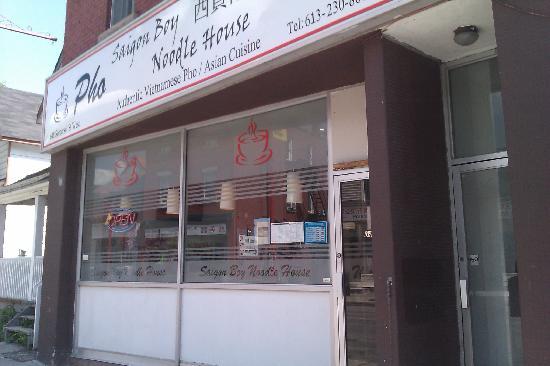 Cuisine Type: Vietnamese
Address: 648 Somerset Street West, Ottawa, ON K1R 5K4, Canada
Price Range: $5.25-$13.25
Website: https://restaurantguru.com/Saigon-Boy-Noodle-House-Ottawa/menu
Now if you're craving noodles, Saigon Boy Noodle House's authentic pho noodles are simply to die for. The noodles will warm you up during some of Ottawa Chinatown's coldest days, and the vermicelli served here is delicious!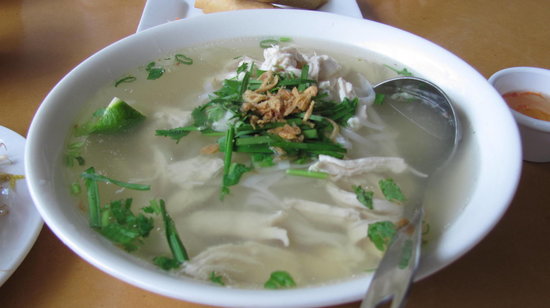 In terms of recommendations, there's plenty to love about its menu. Besides the tasty pho noodles, I also loved the spring rolls, especially the Cha Gio Tom (Shrimp Sring Rolls).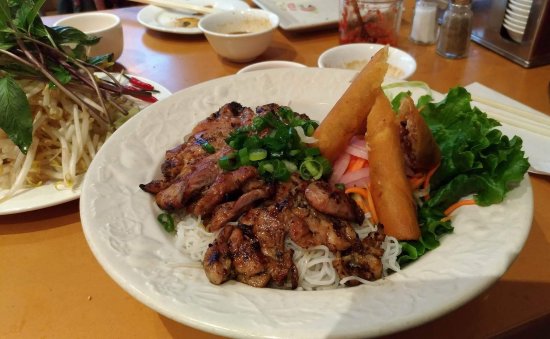 The rice vermicelli is also worth trying out, and I highly recommend the Grilled Beef, Pork Spring Roll Rice Vermicelli.
Being a Vietnamese restaurant, this is also an ideal place for our vegan friends. It offers a lot of tasty, signature Vietnamese vegetable dishes that anyone will love.
Koreana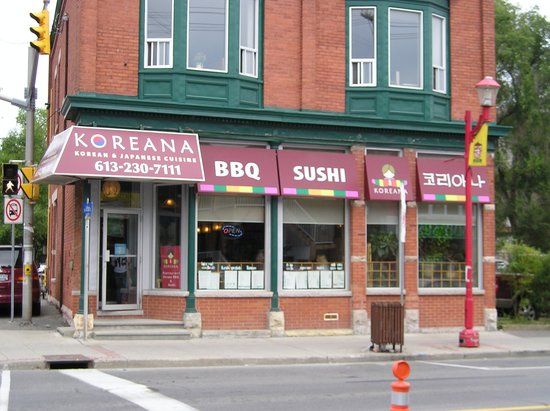 Cuisine Type: Korean, Korean BBQ
Address: 711 Somerset St W Ottawa, ON K1R 6P5
Price Range: $10.95-$31.95
Website: http://www.koreana-ottawa.com/
If you're looking for an all-you-can-eat Korean BBQ, this is the place to go in Ottawa Chinatown. Koreana is considered to be one of the best AYCE (All-You-Can-Eat) restaurants in Ottawa, and it has definitely earned that reputation.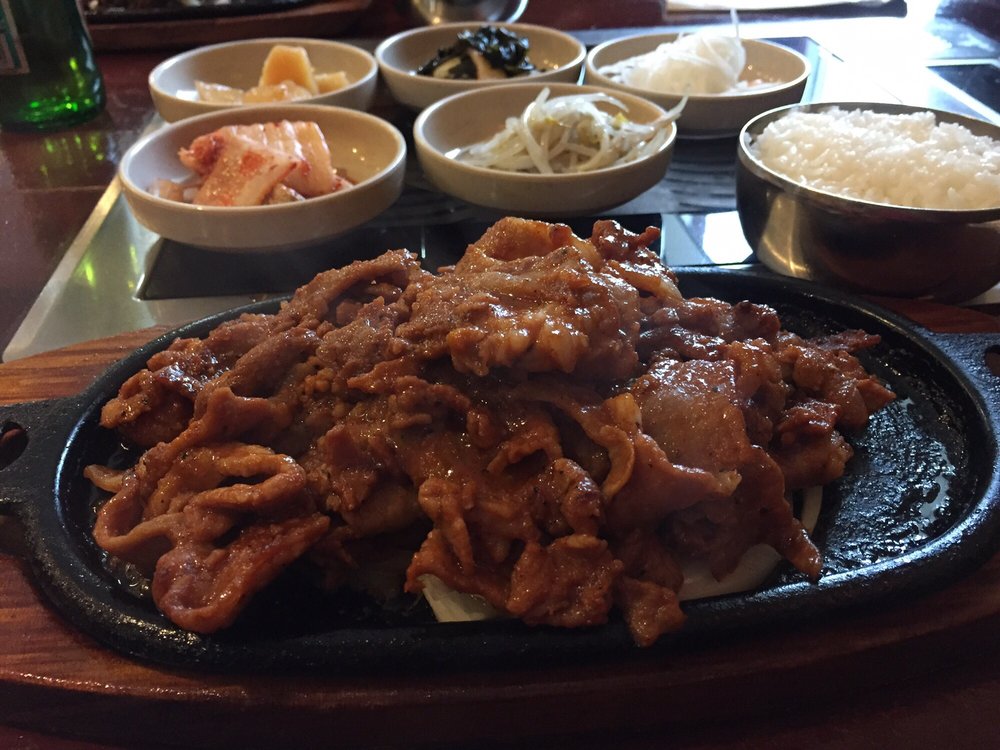 For one, the pork served here is phenomenal. Seasoned to perfection, it's got the right mix of flavors depending on what you order.
Sweet, sour, or salty, you can't go wrong with the pork options that are offered here. And you can eat to your heart's content!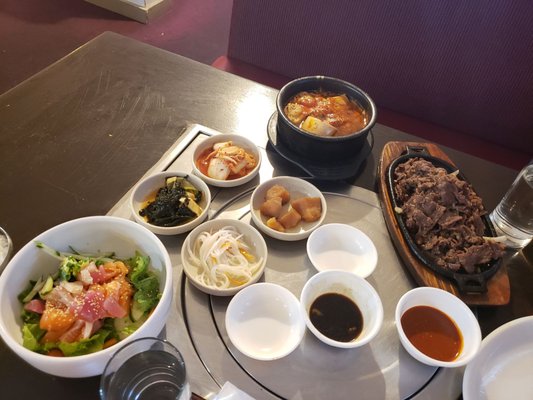 Another thing that I personally enjoy about Koreana is its highly diverse menu. You've got soup, salads, dim sum, tempura, and more if you're looking for a palette cleanser from all that Korean BBQ.
Sushi 88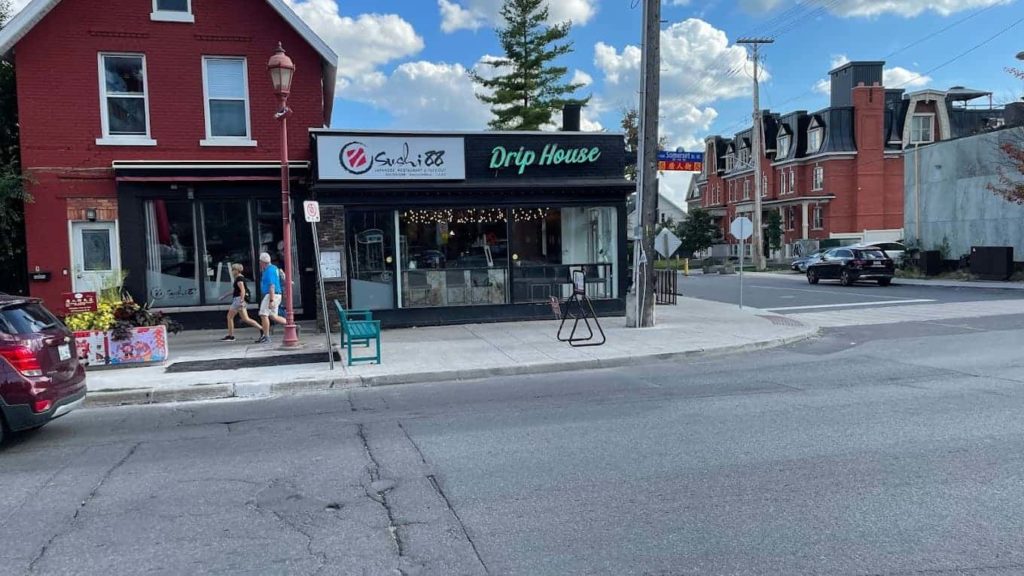 Cuisine Type: Japanese
Address: 690 Somerset St W, Ottawa, ON K1R 6P4, Canada
Price range: $10-$60
Website: https://www.sushi88.ca/
One of Sushi 88's top selling points is its fresh sushi rolls. The first time I took a bite of the sushi, it felt like I was eating ingredients that were fresh off the market.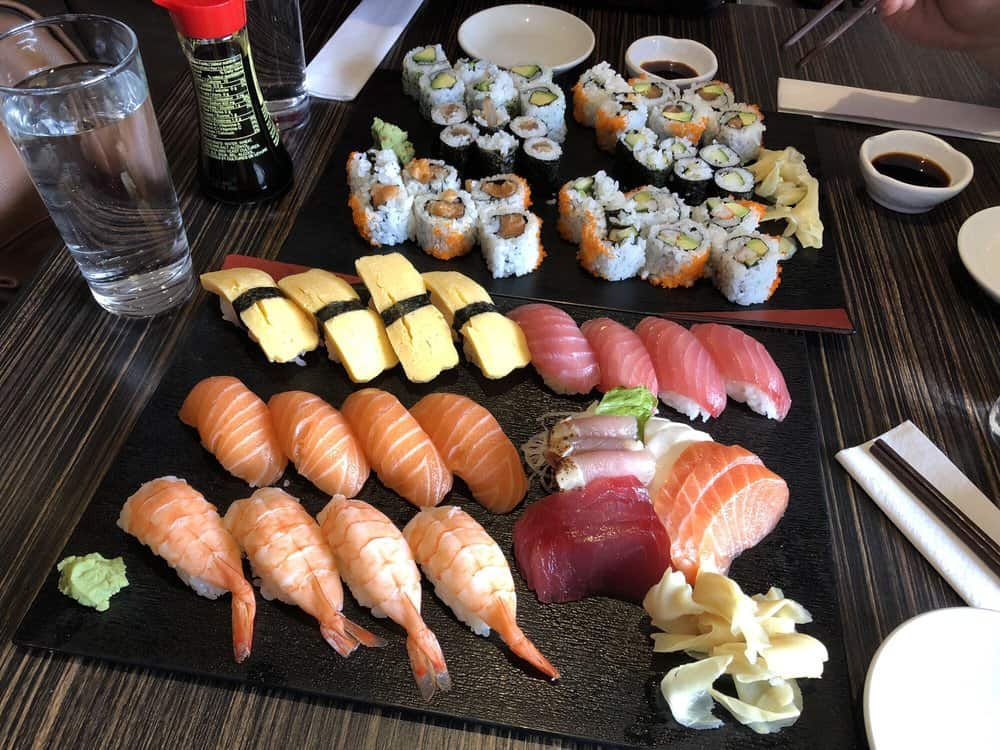 Another thing I really enjoyed about this restaurant is its unique selection of specialty rolls. Ever tried sweet potato tempura that's layered with even more sweet potato and topped off with spicy mayo and sesame seeds?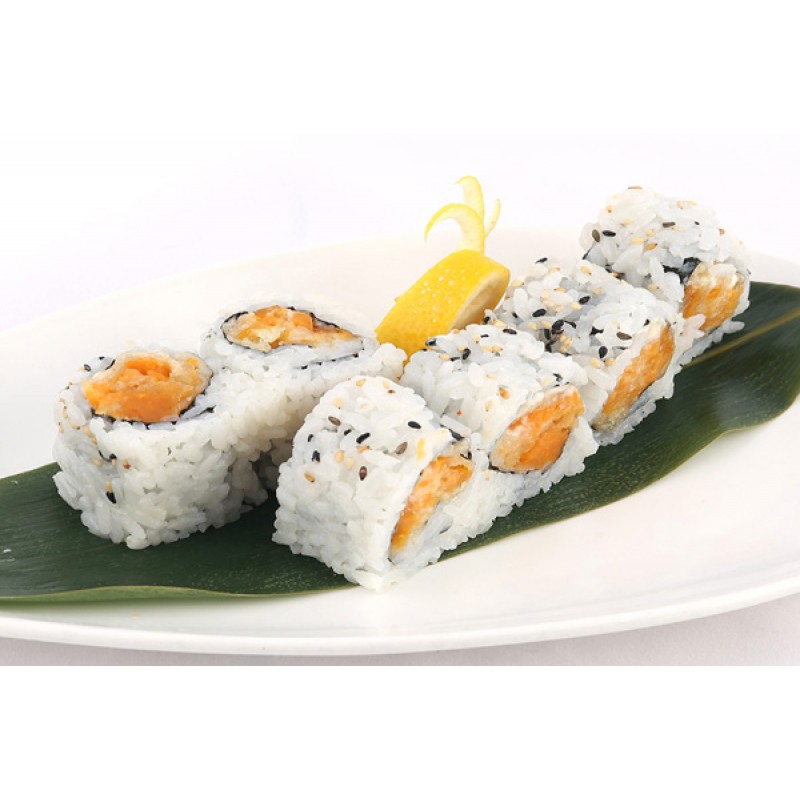 While I was a bit hesitant at first, I found myself loving the Kiwi Twist roll thanks to the tangy flavor of the kiwi blending so well with the sweet potato.
An unexpected sushi roll that I also fell in love with was the Red Pepper's Kiss. It's a crispy red pepper tempura that contains avocado, lettuce, and sesame seeds and will tickle your taste buds!
Besides the rolls, there are also other Japanese dishes such as tempura, gyoza, sashimi, and more.
My Sweet Tea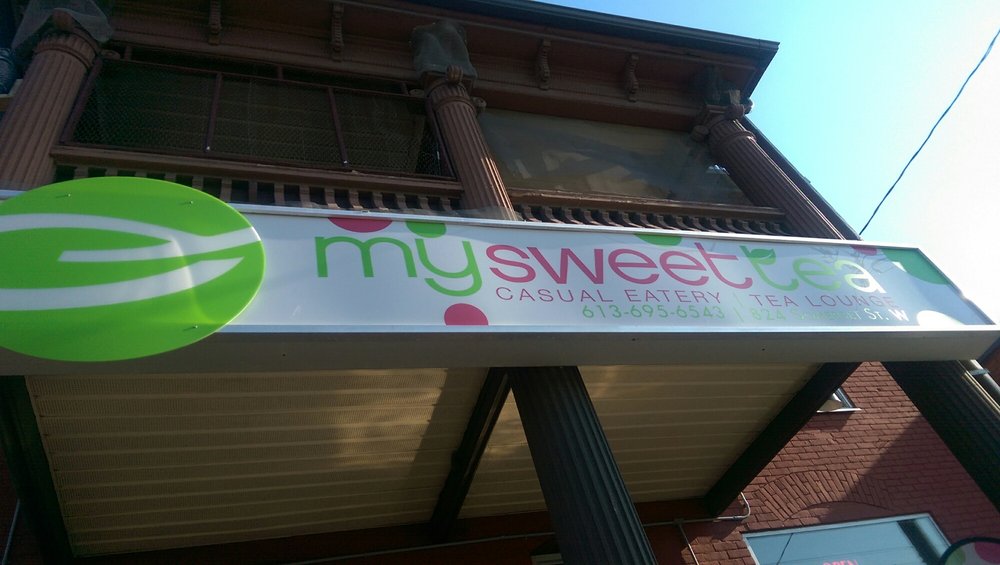 Cuisine Type: Taiwanese
Address: 824 Somerset St W, Ottawa, Ontario, Canada, K1R 6R5
Price range: $3.50-$5
Website: https://restaurantguru.com/My-Sweet-Tea-Chinatown-Ottawa
Eating all those flavorful Asan cuisines needs a bit of a palette cleanser when you're done. My Sweet Tea is considered to be the most popular bubble tea shop in Chinatown, and it serves some pretty refreshing beverages.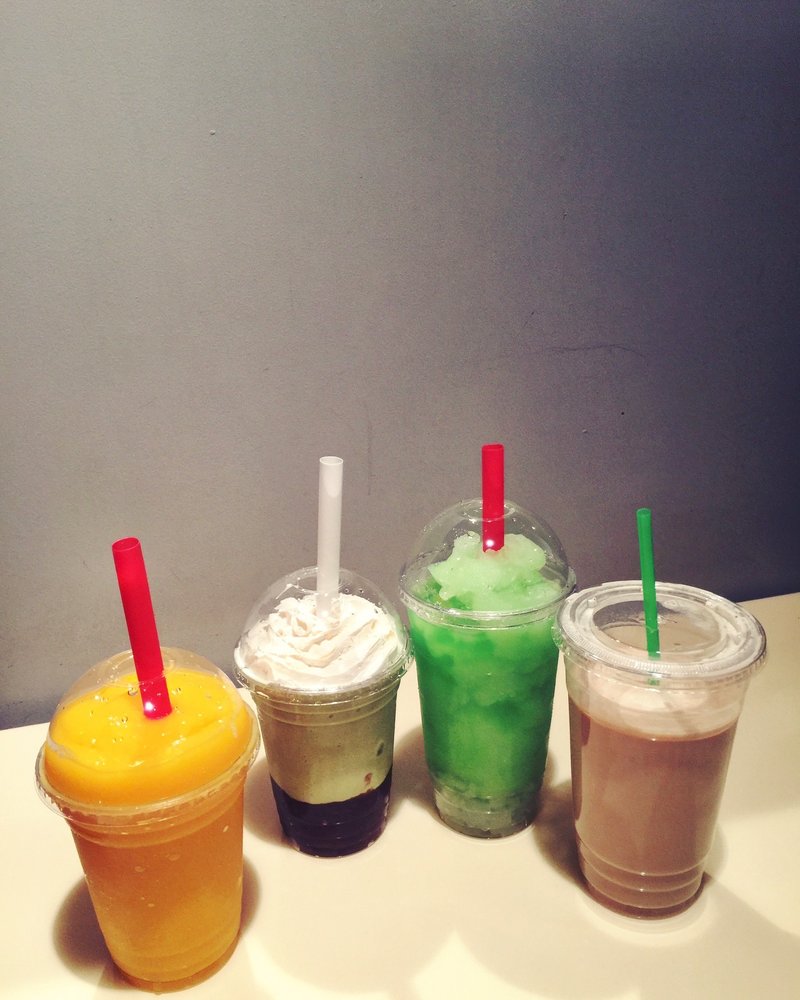 I've been to the shop myself, and I've seen several categories for its drinks: Sweet Tea, Steep Tea, Tea Lattè, Slush, Coffe Lattè, Sherbert, Seasonal Drinks, Fresh Fruit Smoothies, and Real Fruit Tea.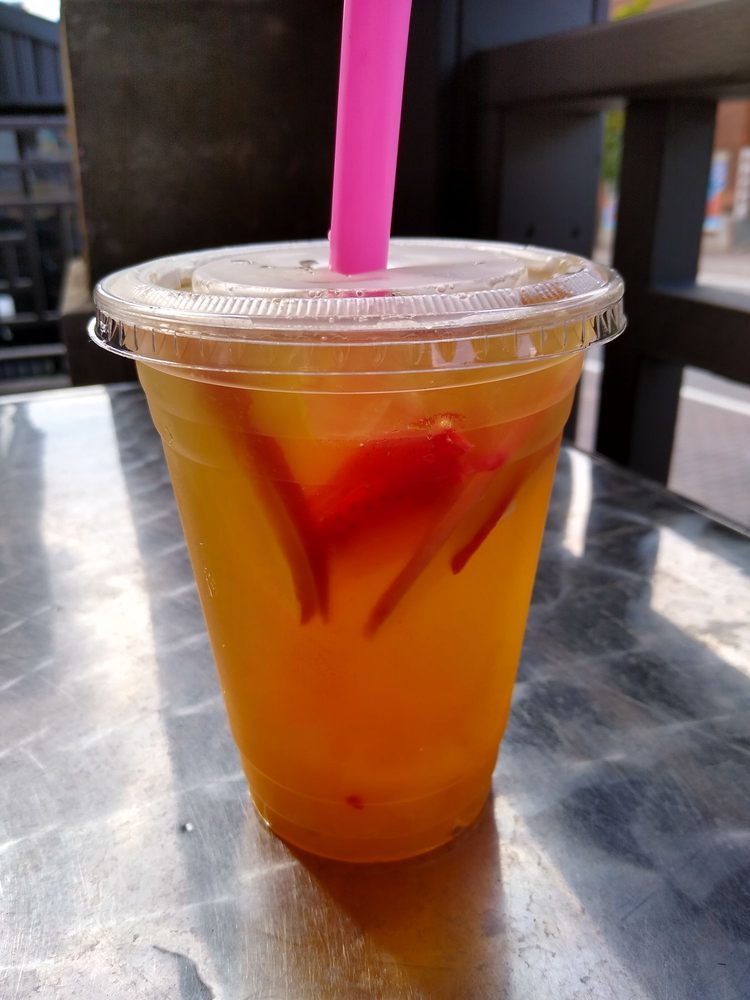 Personally, I loved the fruit-flavored sweet teas the most and I find that all of them are great options. The Passion Fruit flavor is my personal favorite, with Honeydew and Peach being close behind.
You can also choose sweeter flavors like Chocolate and Caramel that have a scoop of vanilla ice cream in them. Then you've got the specialty drinks such as Caramel Ferrero Rocher and Oreo White Chocolate.
While I find these flavors to be a bit too sweet for my liking, I think people who are into super sweet stuff will love them.
Where to Stay near Ottawa Chinatown
After a long day of looking around Chinatown, you may want to have a well-deserved rest for the day. Here are a few nearby places you can stay for the night.
Ottawa Chinatown Accommodations
Accommodation
Accommodation Type
Website
Contacts
Rates
Rideau Inn
Regular rooms with queen-size beds. Also comes with tables, sofas, and chairs. Also has a wi-fi connection.
http://www.rideauinn.com/
Email: [email protected]

Booking Request Form: http://www.rideauinn.com/booking

Phone: 613-688-2753

$163 per night, excluding tax
Auberge Des Arts
Regular and Suite rooms with either king-size or queen-size beds. Holds up to 2 people.
https://aubergedesarts.com/
Email: [email protected]

Booking Request Form: https://aubergedesarts.com/#71b222d9-678e-4db0-a8a4-865caf19cfee

Phone: 1-877-750-3400

$70 (1 Person, Room) per night, tax excluded

$90 (2 Person, Room) per night, tax excluded

$100 (1 Person, Suite) per night, tax excluded

$120 (2 Person, Suite) per night, tax excluded

ByWard Blue Inn
Queen rooms with options for a regular, terrace, or balcony room.

Two Room Suite and Two Room Balcony that features double beds

https://www.bywardblueinn.ca/
Email: [email protected]

Booking request form: https://secure.reservit.com/fo/booking/58/348099?specialMode=default&langcode=EN&custid=58&hotelid=348099&m=booking

Phone: 1 (800) 620-8810

$225-$250 depending on the room, excluding tax
The great thing about Ottawa is that it caters to different budget ranges. The hotels I've listed here offer the most bang for your buck.
If you want to learn more about them, make sure to click the details in the table to contact them and visit their websites.