21 Random Facts about Ottawa That'll Blow Your Mind
Ottawa isn't just Canada's capital city. It's a great place to visit if you love historical sites and landmarks, culture and the arts, and even a thriving nightlife.
So whether you're planning on a vacation or considering moving in, it's a solid choice.
In this article, we'll give you a rundown of some random yet interesting facts about Ottawa so you can get to know this city better.
1. It has the world's biggest skating rink.
Hailed as a UNESCO World Heritage Site, Rideau Canal in winter becomes the world's biggest skating rink at a whopping length of 7.8km.
2. Below the city lies an underground Cold War bunker.
Former Prime Minister John Diefenbaker had a bunker built in 1959, approximately 30km west of downtown Ottawa.
It's said to be quite expansive and the plans detailed, but it was never used even after construction was finished 2 years later.
3. One of its old abandoned jails has now been converted into a hostel.
Carlton County Jail was opened in 1862 and kept its doors open until 1972 and has been the scene of various crimes, including the cruel treatment of inmates and murder.
It has since been purchased and transformed into the Saintlo Ottawa Jail hostel.
4. A large portion of Ottawa and most of the Parliament buildings were burned down in the 1900s.
In the year 1900, a fire razed much of Ottawa and even destroyed Hull. By 1916, another fire had sparked and burnt down most of the Parliament Buildings.
5. Of its 35 major festivals, the Canadian Tulip Festival is Ottawa's most famous one.
Tulips were originally a gift from the Netherlands during World War 2, and Canada received 20,000 tulips from Crown Princess Juliana when her child was born.
Today, Ottawa is home to 300,000 tulips and celebrates the Canadian Tulip Festival in May.
6. Ottawa wasn't always called 'Ottawa.'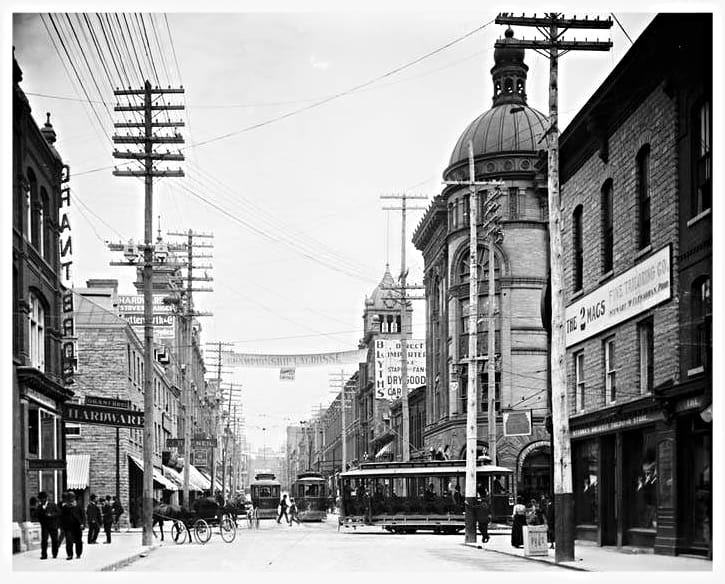 According to history, Bytown was its original name, which came from the English military engineer Colonel John By, who built the Rideau Canal.
It was then renamed in the 1850s after the Algonquin word "Adawe," meaning "to trade."
7. It's home to more than 14 museums.
That's a lot of culture and the arts all in one city! Of all these museums, the Canadian Museum of History is the most visited museum in Canada.
8. Ottawa is the 7th coldest capital in the world.
Don't be surprised if you feel that chill in the air from the moment you step foot in the city's vicinity. Ottawa is only preceded by Ulaan-Baatar in Mongolia, Astana in Kazakhstan, Moscow, Helsinki, Reykjavik in Iceland, and Tallin in Estonia.
Though the weather might be cold, that doesn't mean you can't go out and find fun things to do here!
9. It has a Roman Catholic minor basilica.
The Notre Dame Cathedral Basilica was designated a National Historic Site of Canada in 1990 and served as the seat of the city's Roman Catholic archbishop.
The basilica is Ottawa's oldest and largest church.
10. Nearly half of Ottawa's population is under 35 years old.
With a population of approximately 1 million people, nearly half of them are aged less than 35 years old. This makes Ottawa one of the youngest cities in all of Canada.
11. Of the 7 replicas of 'Maman' around the world, one is located in Ottawa.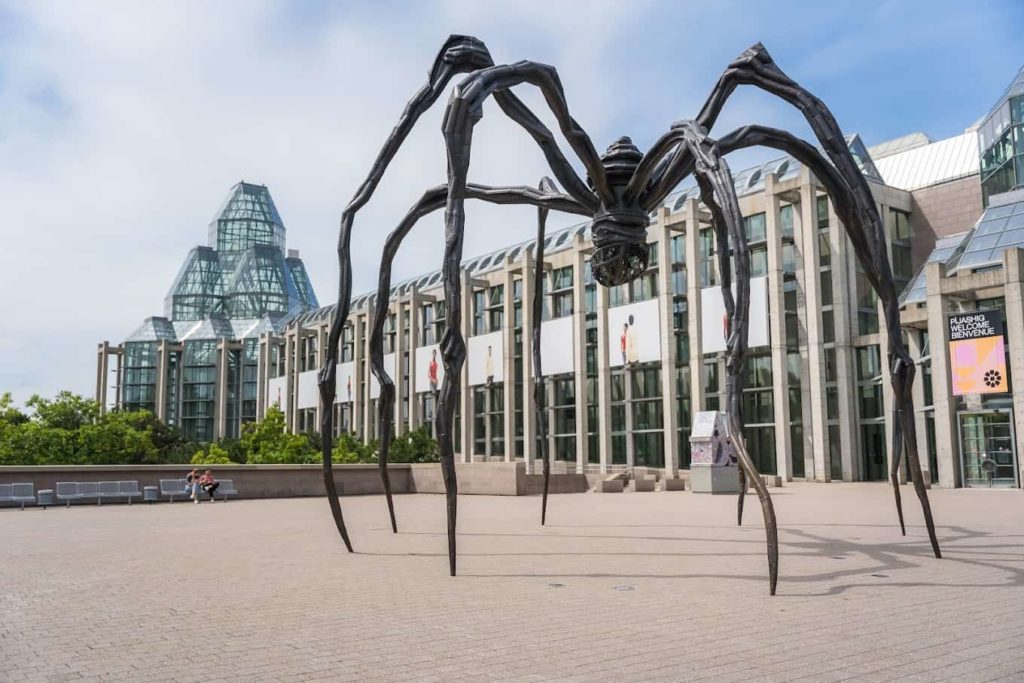 'Maman,' a sculpture of a giant mother spider protecting 32 marble eggs created by French sculptor Louise Bourgeois as a symbol of motherhood, stands in the city.
It's located just outside the National Gallery of Canada.
12. The Peace Tower was once Ottawa's tallest building.
The 300-foot (90-meter) Peace Tower was once the tallest building in the city up until the 1970s because it served as a clock tower and a watch-out tower.
It's an iconic landmark, and you won't find any buildings its age that is taller than it.
13. One of Ottawa's luxury hotels is said to be haunted by the ghost of its founder, who died on the Titanic.
Charles Melville Hays built the Fairmont Château Laurier in downtown Ottawa but died on the Titanic 12 days before it opened.
He was traveling from London with furniture he'd bought for the hotel's dining room, but he sank alongside the ship.
14. Ottawa wasn't the only choice for Canada's capital.
Historically, Ottawa was once a small and isolated lumber town and had to compete with more developed cities like Montreal, Toronto, Kingston, and Quebec.
By 1857, Queen Victoria chose Ottawa for its geographical advantage.
Ottawa is located between the cities of Montreal and Toronto and also located along the border of Ontario and Quebec.
15. The city of Gatineau and Ottawa are counted as one city in the national consensus.
Although Gatineau is located in Quebec, it's just across the Ottawa River and forms Canada's National Capital Region with Ottawa.
16. Ottawa is surrounded by 3 rivers.
Aside from the Ottawa River, the city also sits at the confluence of the Gatineau and Rideau Rivers.
17. You can get your own Canadian flag in about 100 years.
Did you know that the Canadian flag at the top of the Peace Tower is replaced every day and given away for free?
Each household can have one flag, but as of today, the waiting list is at least 100 years, what with the amount families who want one.
18. You can whisper to your friends through a wall, and they'd hear you perfectly.
Known as the "Whispering Wall" monument, it's located at Parliament Hill and is actually a statue of the Canadian statesmen Robert Baldwin and Louis-Hippolyte Lafontaine.
It's meant to symbolize an open and honest democracy and to encourage discussion.
19. The Centennial Flame has been lit since Canada's 100th anniversary in 1967.
Also located at Parliament Hill, the Centennial Flame worked with natural gas but has used biogas since 2021.
20. One of Ottawa's government buildings is designed like a sphinx.
The headquarters of the Department of Foreign Affairs and International Trade, which is the Lester B. Pearson Building, is shaped like a late modern/brutalist sphinx.
It was named after the late former Prime Minister Pearson.
21. You can find the first-ever BeaverTails hut here.
After years of selling only at local fairs, the first BeaverTails hut opened its doors here in 1980.
Although there are a lot more branches now, both nationwide and abroad, there's just something about trying it from the original that makes it a whole other experience.
Conclusion
Always remember never to judge a book by its cover and, in this case, determine a city's worth at first glance.
There's a lot more to know about Ottawa than what we included in this list. So what better way to find out what else is in store than to go out and explore the city for yourself or with friends and family?
Book a flight or hop in the car and experience all Ottawa has to offer first-hand.