7 Ways to Dog-proof Your Home (And Keep Your Doggy Safe!)
They say we don't deserve dogs for the endless loyalty, love, and laughter they provide. But when you get a dog, it definitely deserves a comfortable and safe home with you and your family.
Today, we're going to talk about the ways you can dog-proof your home. Whether it's a puppy or an older dog, you can't go wrong with establishing boundaries and ensuring that your canine is protected from things that could harm it.
This guide is primarily meant to keep your dog safe from potential hazards at home. We also included suggestions on keeping your property protected from breakage and accidents that your pet could cause.
7 Practical Ways to Keep Your Doggy Safe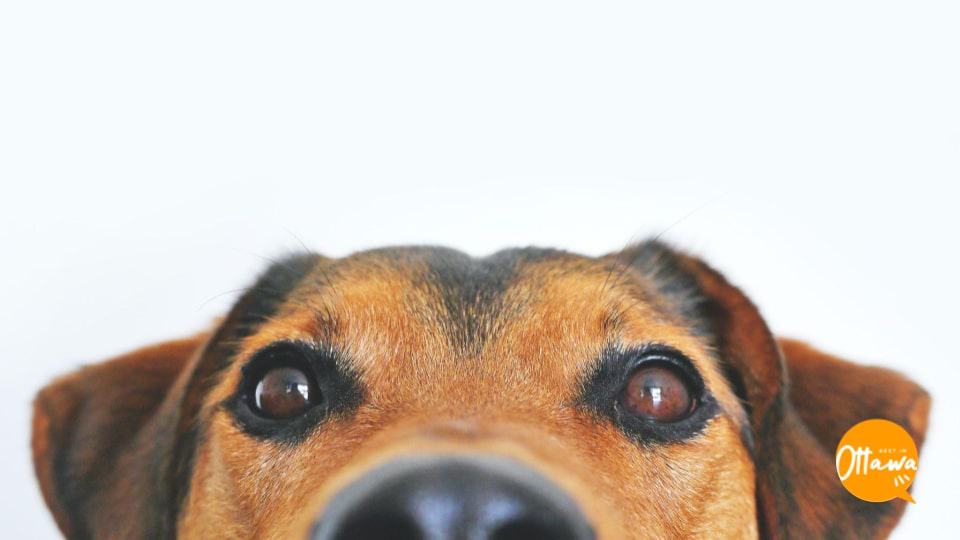 We'd all like to think that nothing at home can harm our beloved pup. But being the curious and playful animals that they are, there's no telling when they can get themselves into trouble!
The great news is there are professionals who can help you undo some of the mess your dog has made. For instance, if they get filthy from playing in mud puddles, you can take your pooch to the best dog grooming centre in Ottawa so it can look and smell fresh again.
We already laid some ground rules for basic dog care in a previous post called Dog Care 101. The article describes what first-time dog owners should expect when it comes to nutrition, potty training, exercise, and some tips on keeping your home safe for your canine pal.
For this listicle, we came up with seven more practical ways to help your dog adjust to home life safely and comfortably. We hope these tips prove to be handy resources for you and your pup.
1. Keep Breakables, Choking Hazards, and Chemicals Locked Up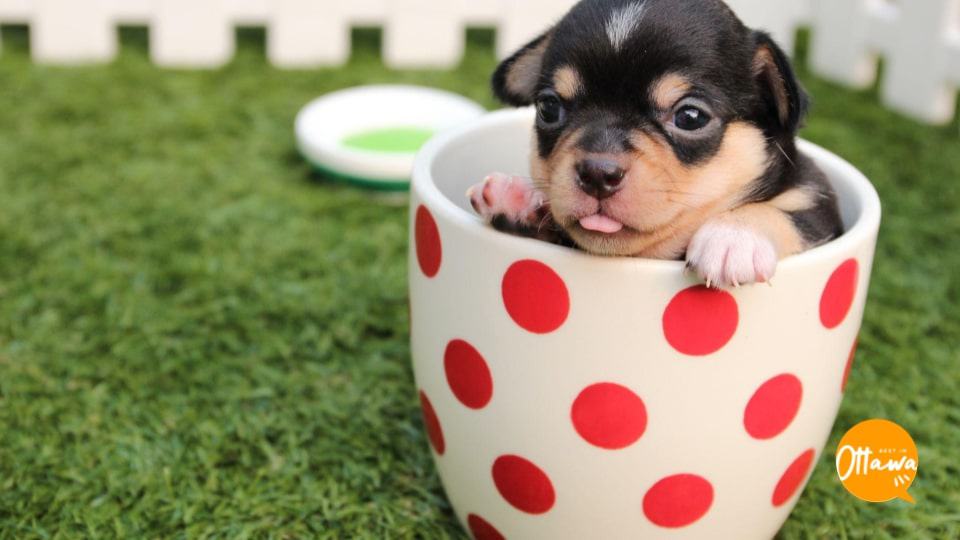 If you're bringing home a puppy for the first time, be ready for lots of chewing and nibbling — and not just on your fingers and toes, either. Teething dogs have the tendency to chew anything they can get their mouths on including slippers, furniture, toys, and all manner of potential choking hazards.
So while training them not to gnaw on anything aside from their chew toys and treats, it's your responsibility to make sure these objects and other things are out of sight and mind. Keep vases, figurines, decorative plates, and other delicate breakables in storage for the time being (until your dog is more disciplined).
In the same vein, make sure that cleaning products and anything with harmful chemicals are locked up tight and inaccessible to your dog. The same holds for knives and small objects like twist-ties, buttons, needles and thread, and other things that could injure, strangle, or choke.
And if they do come into trouble with any of this stuff, make sure to call a trusted veterinary clinic in Ottawa ASAP.
2. Hide Electric Cords and Cables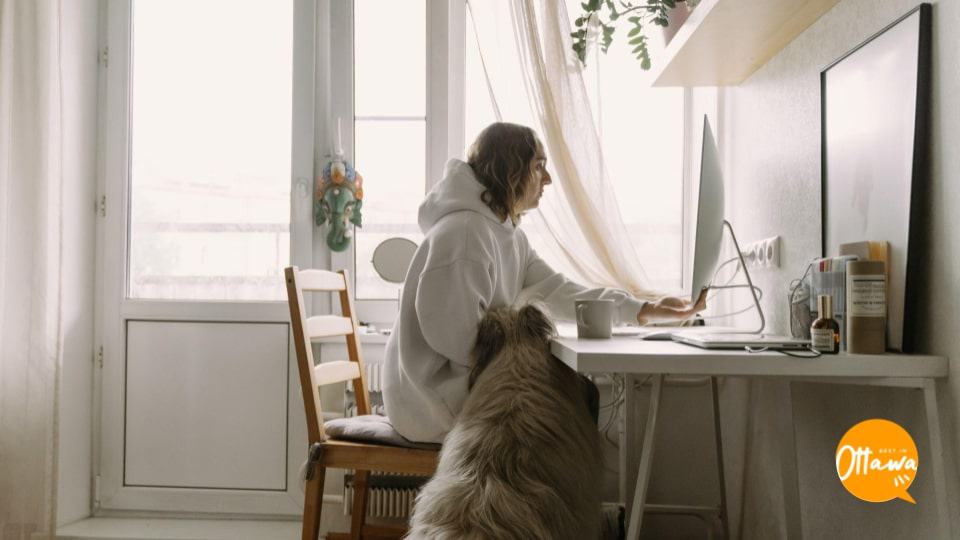 To truly dog-proof your home, experienced dog owners swear by the practice of getting on all fours and finding out what hazards your pooch can encounter. This interesting canine POV can help you see everything from debris under your furniture to electric cables that might look "fun" to chew on.
We can't stress enough how important it is to keep your electric cords, cables, and power strips hidden and unreachable by your dog. They can get bad shocks (or worse, get electrocuted) if you don't.
You can get the services of professional electricians in Ottawa to design a cable-hiding system that ensures they're inaccessible to your curious canine. You can also invest in cable ramps or boxes so your home maintains its aesthetic appeal while being dog-proof.
3. Get Rid of Toxic Plants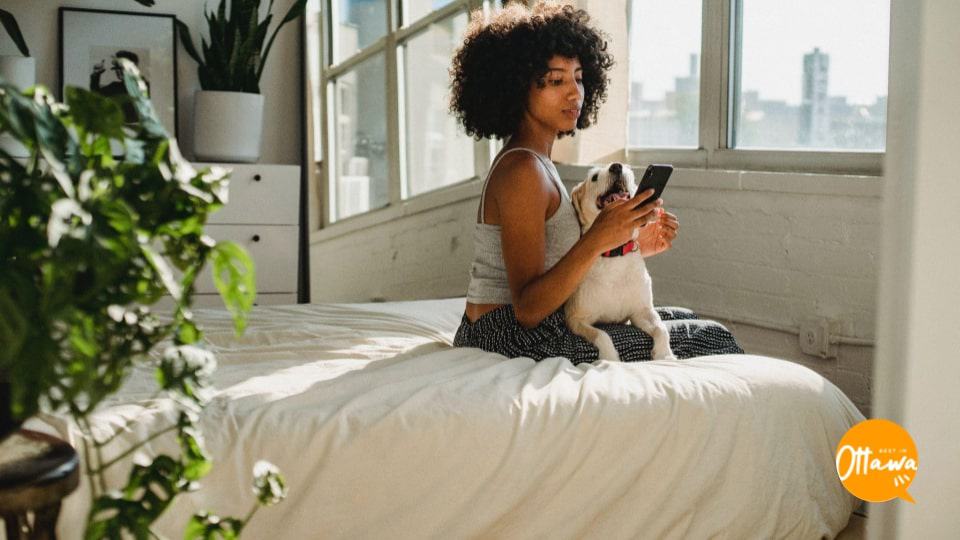 PetMD provides a long list of plants that are toxic to dogs and they include some pretty common indoor favourites. Flower bulbs of any kind (like tulips), lily of the valley, pothos, and chrysanthemum are just some plants you're going to have to keep outdoors and out of reach of your puppy.
If your dog ingests or even comes into contact with any of these plants, it can experience symptoms like vomiting, diarrhea, seizures, or have long-term kidney or liver damage. If left unchecked, toxic plants can also cause death.
Can't do without having plans indoors? Great news: you can still get some dog-friendly plants at your favourite nursery in Ottawa, such as African violets, most air plants, bromeliads, orchids, and spider plants!
4. Shut and Lock Doors to Dog-Restricted Rooms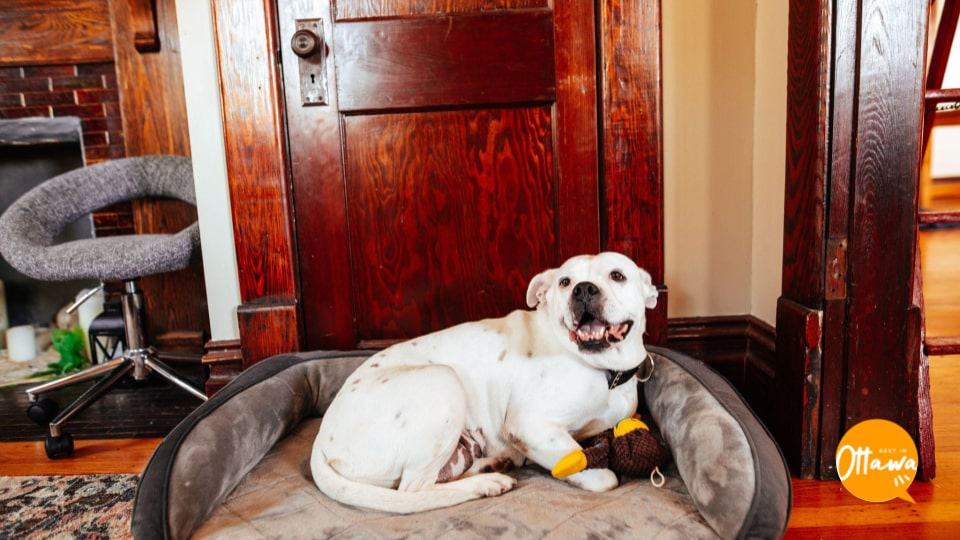 Got a precious figurine collection under glass or a library filled to the rafters with rare titles? Then your dog probably doesn't have any business being in that space (unless you want them to wreak havoc on your priceless stuff).
There are no ifs and buts about it: rooms that are restricted for dogs should be kept shut and locked at all times if you want to avoid trouble. If your dog is small enough, you can invest in baby gates to keep it fenced in certain areas.
But if you have a big dog that can knock down a wooden door if it's so inclined, it might be time to invest in some chew-proof and sturdy doors.
Get in touch with the best door repair services in Ottawa to ask what they can do to dog-proof certain rooms and their entryways.
5. Keep Washing Machine and Dryer Doors Closed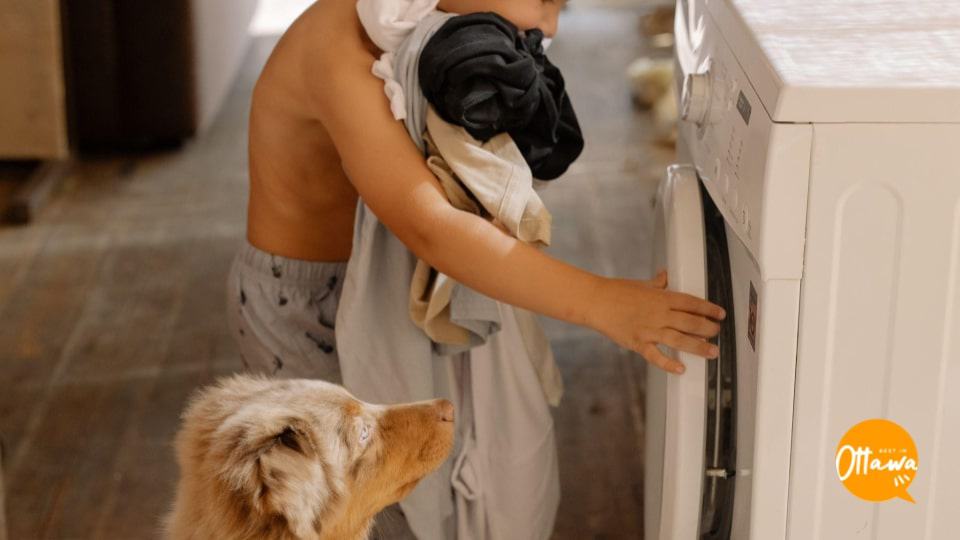 A pile of laundry that's fresh out of the dryer might prove to be irresistible for your pooch to make a bed out of. When that happens, there goes all your time and effort getting your clothes smelling and looking nice!
But beyond dirtied and chewed-on clothes is the danger of a dog getting caught in the mechanisms of a washing machine or dryer. Before your dog becomes a sad statistic of laundry-related injuries, make it a habit to shut your washer and dryer doors at all times.
It's also practical to keep your dog away from the laundry area altogether, or, at the very least when it's being used. Being mindful of where your dog is and what it's currently doing is always a good practice and habit.
6. Install Gates in Risky Areas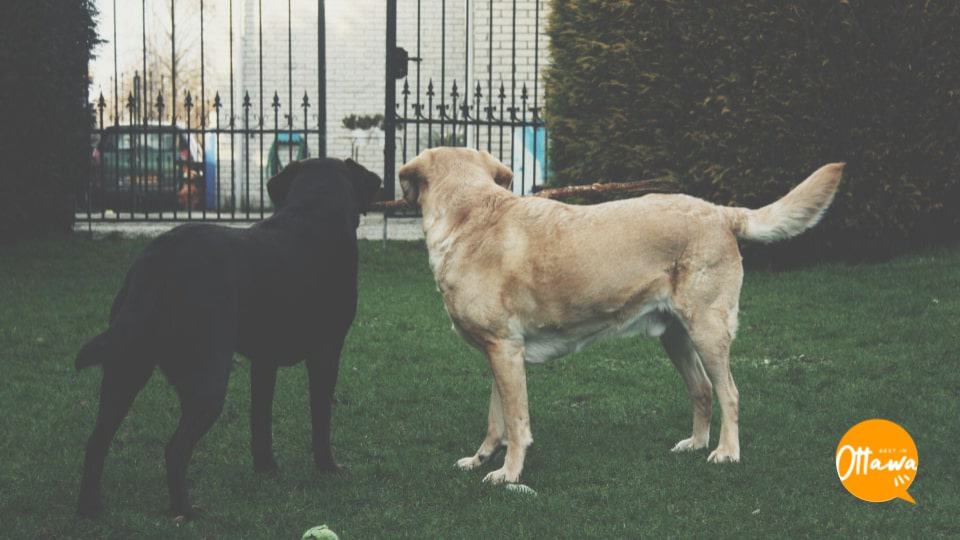 Small dogs can be kept penned in with baby gates to restrict them from certain areas of your home. But a fence or a gate is the most practical solution if your dog has access to your yard and you don't want it to wander into traffic or get picked up by shady dog thieves.
If you have the time and funds for it, you can get a customized deck built so your dog can still enjoy outdoor time without you worrying about predatory animals, people, and other dangers lurking outside.
And if you really need to be away for some time but don't have fences or gates to keep your dog protected, consider a reputable dog daycare centre in Ottawa. They can provide safe boarding and care for anywhere from a couple of hours to several weeks.
7. Crate and Leash-Train Your Dog Early
Of course, training a dog to stay put is the best way to protect them from encountering danger or accidents in or out of your home. You can start with the basics like potty training, leash training, crate training, and other foundational lessons if you have a puppy.
But for obedience-level lessons, you can enroll your pooch with a good dog training centre in Ottawa. The experienced coaches in these canine schools can teach your dog everything from behaving at home, obeying your orders, and socializing with other pets and people.
Some coaches can even do the training at your home so they can work with the rooms, spaces, objects, people, and other pets that your dog is already familiar with!