The Ultimate DIY Wedding Planning Checklist
We believe that brides and grooms deserve plenty of wedded bliss, not wedding bills.
According to a CBC News article, the country has a whopping $5 billion wedding industry. Canada is also home to over 160,000 weddings per year with an average cost of a little under $30,000 for each wedding.
With those figures, it's no wonder more and more engaged couples have been turning to DIY wedding planning. And that's why today's article aims to explore the do-it-yourself way of preparing for your nuptials.
The emphasis is always on affordability and working within your budget. However, the DIY wedding tips mentioned here also aim to accommodate creative decisions based on sentimental and personalized inspirations.
We hope that this becomes a handy resource if you're planning your nuptial ceremony soon or even in the not-so-near future.
(As a disclaimer, we wrote this listicle for intimate ceremonies with a hundred or fewer guests in mind.)
10 DIY (And Affordable!) Wedding Planning Checklist Items
Sure, it's easier to book some of the best wedding venues in Ottawa and have professional events planners, caterers, and decorators do everything on your behalf. Then all you'll need to do is pamper yourself, make sure your dress or suit fits like a glove, and sit back and relax until the big day.
Sounds tempting?
Unfortunately, venues, caterers, honeymoon destinations, and decorators can all cost a considerable sum. As well, seemingly "small" ticket items and "extras" like bands, DJs, mood lighting, and little accessories all add up to thousands of dollars.
Many couples end up going over their initial wedding budget because of a lack of foresight, research, and hidden charges they're largely unaware of. And it's never a good idea to spring for an expensive ceremony you really can't afford or need to take a loan out for.
That's why when it comes to DIY weddings, a thorough checklist is a must so you can stick to it and not be surprised by unexpected fees. It could be tiring, but at the end of the day, you can take pride in having done it your (and your future spouse's) way.
The good news is that organizing an affordable wedding doesn't mean it has to be a tacky, unmemorable, or cringe-worthy affair. With creativity and a wellspring of sentimental and practical inspirations, your wedding day can be memorable for both you and your guests.
And so we've prepared the ultimate DIY wedding planning checklist with ten of the most common nuptial-related factors researched and explained in detail. All you'll need is a budget, some elbow grease, sufficient prep time, and lots of artsy pegs.
1. Make a Have-It-Your-Way Bouquet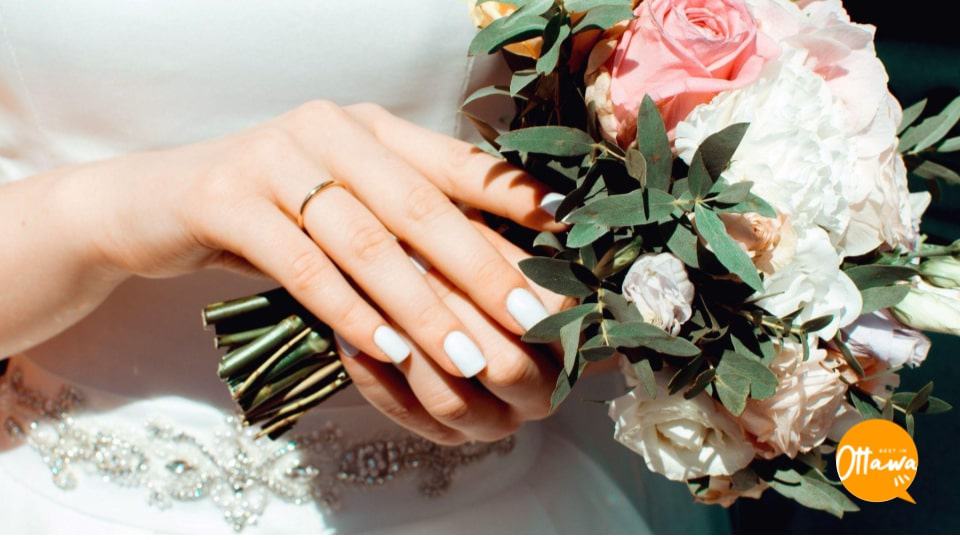 Flowers can dictate the atmosphere of a wedding so it makes it to the top of this checklist. Professional florists are heavily in-demand when wedding season rolls around because they're experts at creating tablescapes, arches, bouquets, boutonnieres, and backdrops using colourful blooms.
However, floral arrangements can also bloat a wedding planning budget especially if centrepieces, floral arrangements, and multiple bouquets are involved. The more intricate an arrangement is, the bigger the budget for it will be, as well.
So if you're on a tight budget, you can look to creating a unique bouquet that reflects your personality or story as a couple. And it doesn't even have to be made up exclusively of flowers, either!
For fresh and unique flower arrangements that won't break the bank, consider getting some choice blooms delivered by the best flower delivery services in Ottawa instead. These floral deliveries can give you options between cut flowers or potted ones which you can then arrange yourself.
Or if you prefer something extraordinary, consider fruits, herbs, natural found items like pine cones and leaves, origami, colourful fabric, and even confectionery. The only real limit for a wedding bouquet is your imagination (and budget).
2. Choose Off-Beat Venues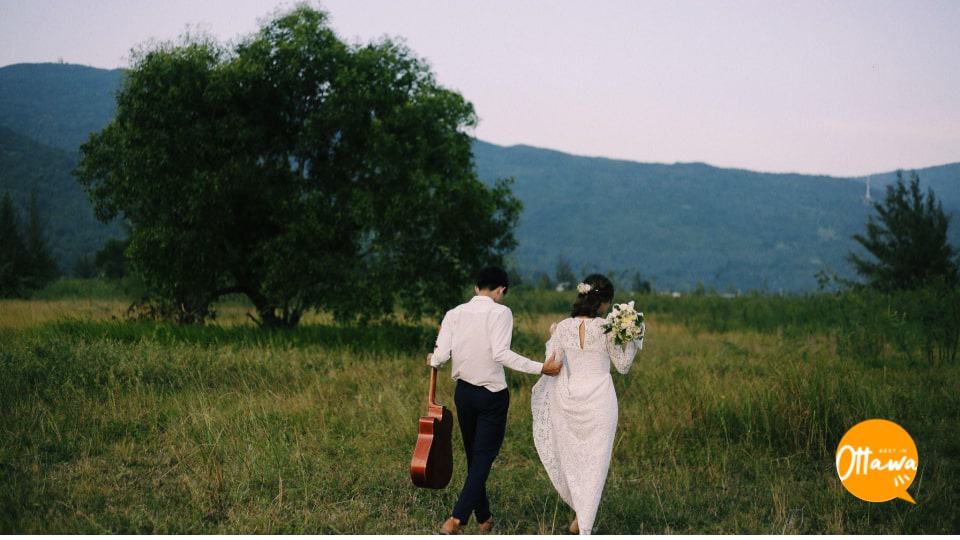 Every bride or groom wants their wedding day to be as flawless as it can be. That's why your chosen pre-nuptial and wedding venues should be the perfect backdrops for your photoshoots, ceremony, and reception.
The problem is that most venues made specifically for weddings can cost a pretty penny. Peak seasons can add to base fees and additional services like catering, wedding coordination, accommodations, and other details could get out of control.
As an affordable and creative alternative, consider conference centres or other off-beat locations, instead. Most of them usually charge by the hour and not by the package as most dedicated wedding venues do.
And if you don't want to pay for rent to get your pre or post-nuptial photos for just a couple of minutes, why not take advantage of some gorgeous lighting and backdrop in a historic place — for free?
The Sound and Light Show in Parliament Hill Ottawa is a free half-hour multimedia presentation of Canada's history. It's a spectacular way to celebrate your union and you won't have to pay for anything, too!
3. Print Your Own Invites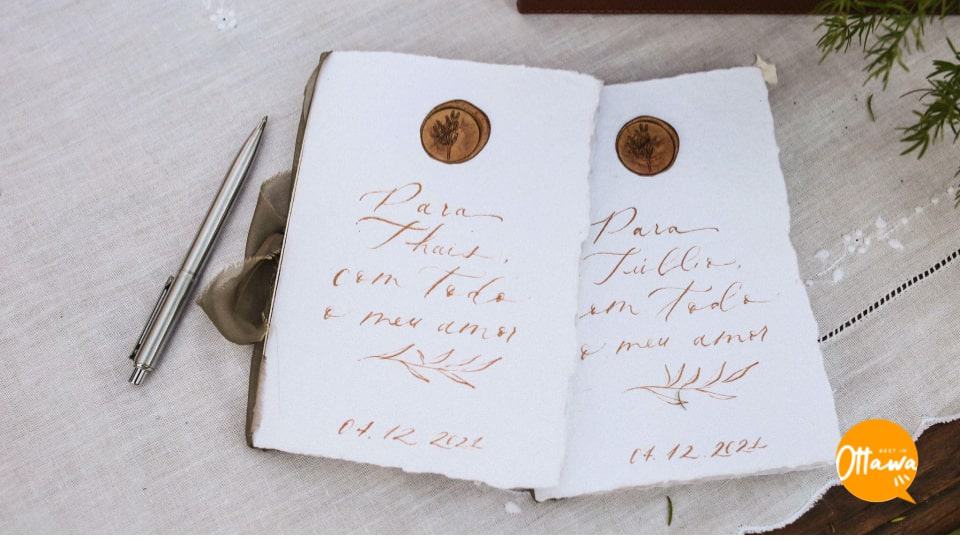 One of the best things about creating and printing your own wedding invites is that you can make them as highly personalized as you prefer. So if you're gifted with great penmanship (and wrist stamina), you can use calligraphy to make your invites extra special.
You can take your pick of any kind of paper or card stock to use or even recycle some you already have. And if you have a reliable printer, you won't need to pay to get your invites printed.
But if you have some budget and no printer at home, there are lots of professional printing services in Ottawa that can accommodate custom orders with no minimum number of copies required. Just make sure you're on the same page regarding the turnaround time for printing to avoid delays in sending out invites.
Or, if you want to be strictly eco-friendly about it, why not design an e-vite and send it out by email instead?
You can also create a wedding page on your favourite social media platform so guests can see updates, invites, and other information and features by just going online.
4. Upgrade a Vintage Wedding Outfit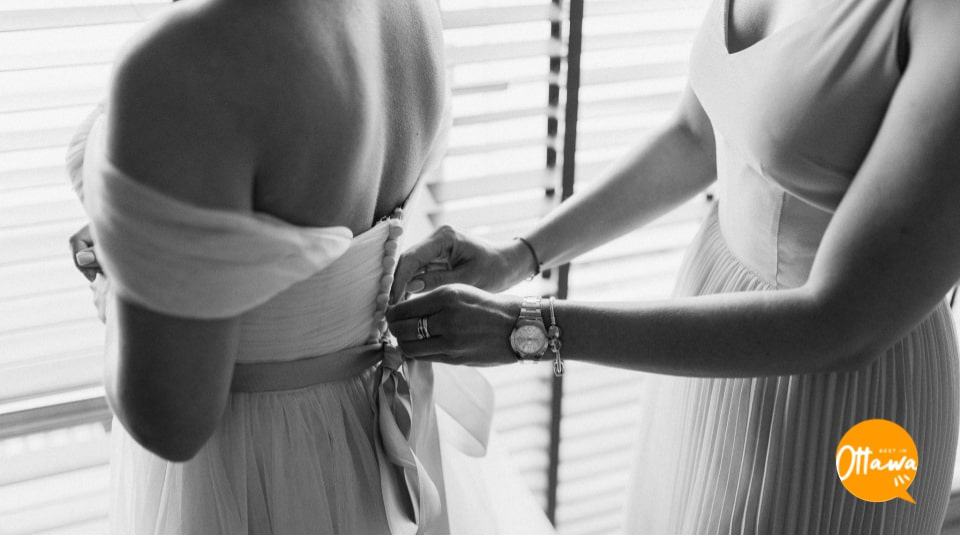 A wedding dress or suit can truly make the bride or groom stand out from their guests. This means it has to fit perfectly, reflect the wearer's personality, and look great both in pictures and in real life.
But if getting a wedding outfit made from scratch by expert tailors or seamstresses is too expensive, you can always consider something vintage. Look no further than your own parents' or grandparents' wedding clothes and see if they're something you can upgrade (or wear as is).
Not only is this a practical and frugal move, but it's also a sentimental gesture that involves your family and loved ones. You can even start a tradition of passing down your wedding garments to future brides or grooms in your family!
And it doesn't have to stop at a wedding dress or suit, either. You can opt for shoes, a veil, gloves, a tie, or just about any article of clothing you can picture yourself carrying or walking down the aisle with.
Of course, this particular item on the checklist will only work if you and your parent (or other relatives you're borrowing from) share the same body type and taste in clothes or accessories. Otherwise, upgrading an outfit that's not your size or style might prove futile, frustrating, and expensive to boot.
5. Grow Your Own Giveaways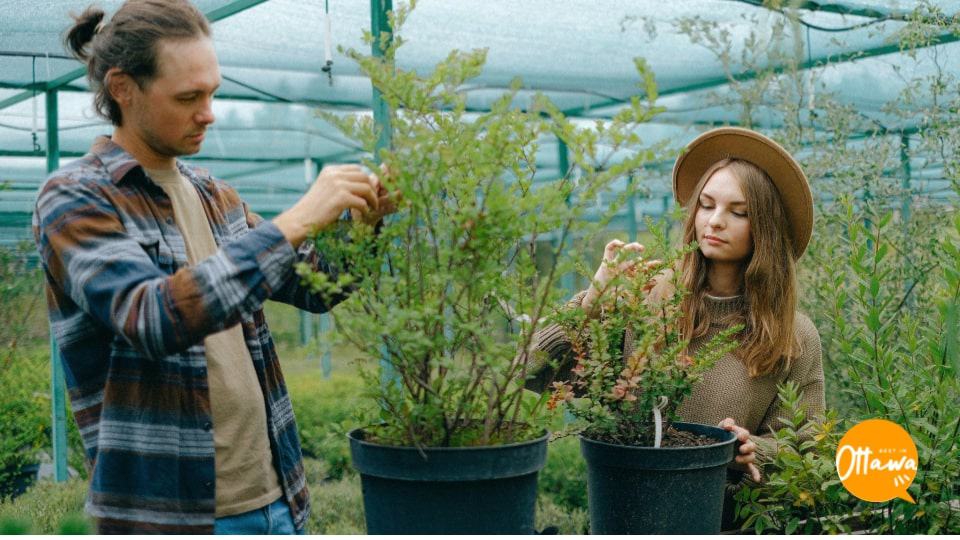 If you have a green thumb, why not grow small plants or blooms as your wedding favours? You can put them as centrepieces or as venue decor with a note that says it's a giveaway for guests.
It's both a sentimental and practical gesture especially if you choose to give away herbs or fruit and vegetable seedlings. But if you prefer flowering plants or more exotic foliage, you can give those as unique souvenirs, too.
Packets of seeds are also a good idea and they're quite affordable if bought in bulk. Or you can always pick out your favourite plants from reputable nursery centres in Ottawa.
But if you already have a greenhouse or a garden in full bloom at home, you won't need to buy anything to make your wedding souvenirs. You can simply repot seedlings or saplings and decorate them according to your wedding motif.
6. Put Up a Self-Service Bar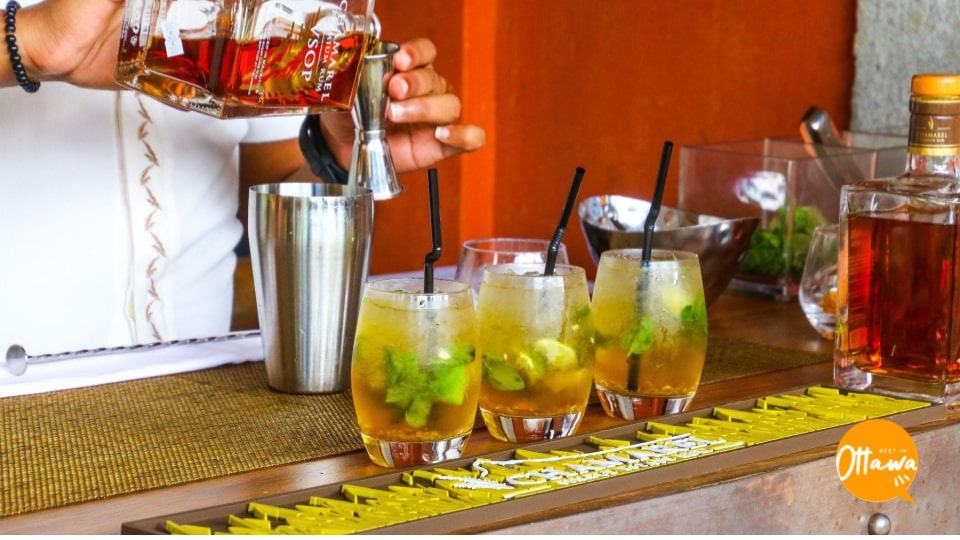 Getting the services of a drinks or cocktails vendor ranks up there with some of the costliest extras in a wedding reception. The good news is that you can do away with hiring this type of vendor altogether while still enjoying booze at your wedding.
Self-service bars are ideal for smaller weddings held in the couple's backyard or garden. It's definitely cheaper than hiring a full bar service and you can have full control of what to serve up.
If you don't know where to start, contact some of the most reliable alcohol delivery services in Ottawa. They can provide a wide range of beer, wine, liquor, and spirits in bulk and typically do same-day services for a fixed delivery rate.
Or if you want to offer your guests something unique to your area, consider the best breweries in Ottawa for your wedding reception. These microbreweries come up with some pretty tasty craft beer selections not found elsewhere and can serve up beer by the keg for a crowd, too.
7. Hold Your Bridal Shower in a Spa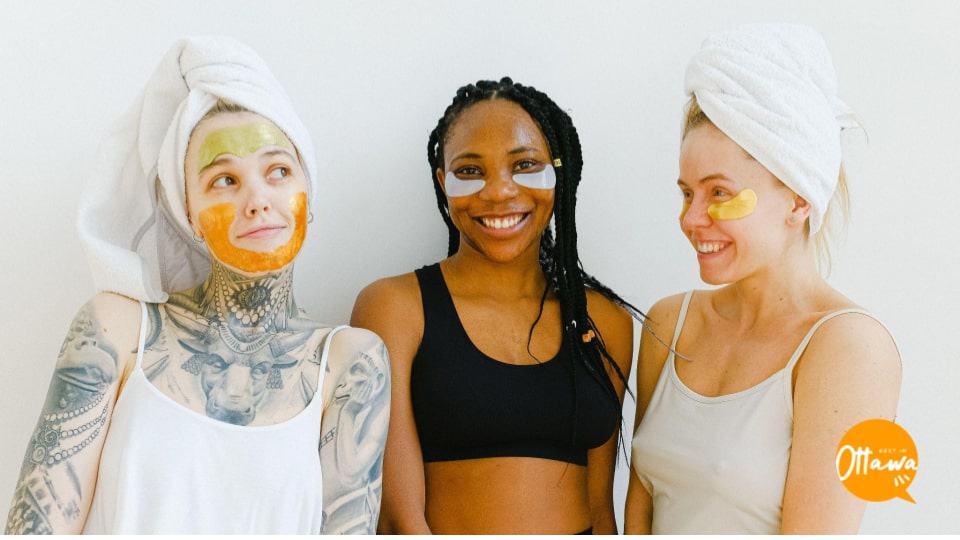 The best spas in Ottawa can accommodate all kinds of pampering and well-being treatments. It only makes sense to treat your bridal entourage (and yourself!) to a full day of facials, massages, and getting their nails done.
This is a better alternative to cliche bridal showers that emphasize gifts, lingerie, raunchiness, and all the trappings of hen parties that not everyone in the group might be comfortable with.
A spa experience not only helps you and your friends look and feel (and smell) good, but it's also a great bonding experience for all. In fact, some spas offer special bridal entourage packages with this in mind.
The great thing about this kind of bridal shower is you can opt to hold it a few days before the wedding day. That way, you can be relaxed, refreshed, and ready to take on the ceremony and reception while feeling and looking your best.
Of course, certain spa treatments and procedures that could show up on the skin for a couple of days are not recommended. It's best to go for more pampering and relaxing services like massages, non-invasive facials, manicures, and other treatments, instead.
8. Prep Food According to Dietary Restrictions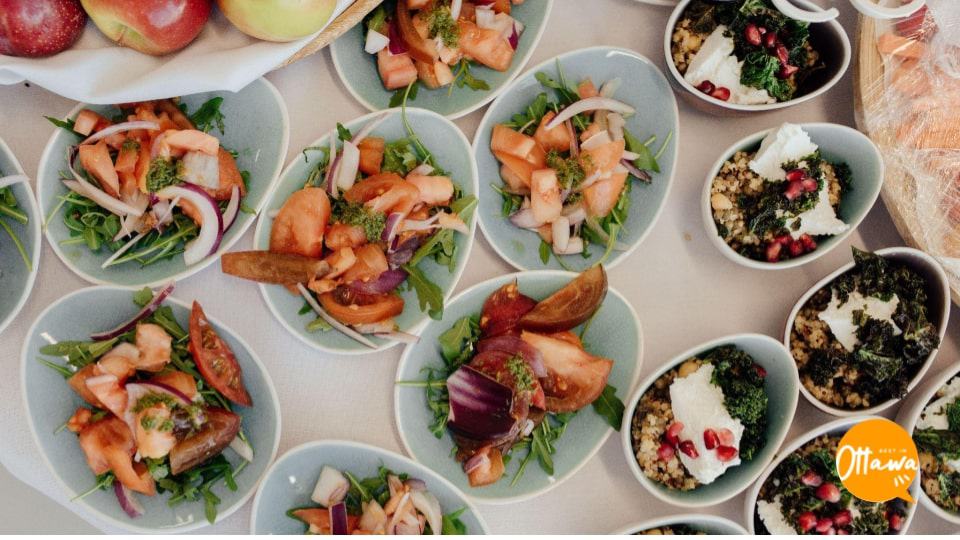 Your wedding ceremony may be an intimate one that involves only the closest family members and friends, but you can still make it a highly personalized and customized affair.
Food is arguably one of those things that makes any gathering unforgettable. But if you serve up something that goes against your guests' dietary restrictions, your wedding will definitely be unforgettable (albeit in a negative way).
To prevent this from happening, make it a point to ask about your guests' dietary restrictions based on their health needs, lifestyles, and religious or cultural preferences. This will make your catering and reception planning more organized and thoughtful.
Luckily, some fabulous catering services in Ottawa accommodate special dietary considerations and needs. They can do these dishes without subtracting from the taste and presentation on your wedding day.
Or, if you feel like being truly hands-on with the food and beverages you'll be serving on your special day, why not prepare the food yourself?
There are great and affordable cooking classes in Ottawa where you can choose the kind of cuisine you want to perfect and serve to your guests.
9. Choreograph a Surprise Dance Routine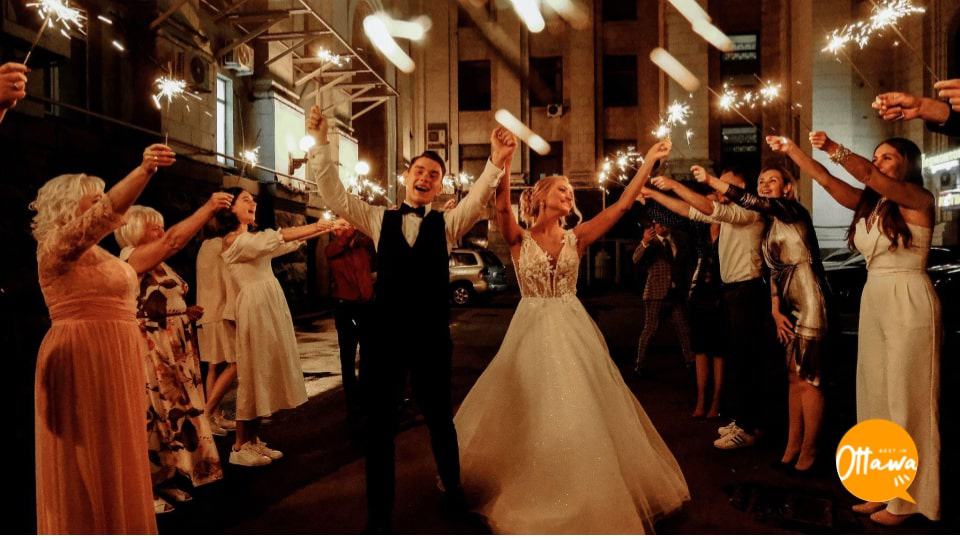 You don't have to pay through the nose for your wedding entertainment; not when you and your future spouse (or entourage) can provide it yourself. So forget about bands and DJs and do a DIY musical number instead.
We're talking about dancing up a storm to celebrate your life as newlyweds, of course. And it doesn't matter if you have two left feet — in fact, that should be considered a bonus form of entertainment for your guests!
A few months before your big day, consider enrolling in a top dance studio that specializes in wedding choreography or your choice of dance style. This could be your chance to share an accomplishment with your future life partner for the first time.
And you can opt to keep your dance number a secret until the actual moment comes up, too. Trust us, doing this will add an unforgettable, fun, and enjoyable layer to your reception.
10. Book Your Off-Season Honeymoon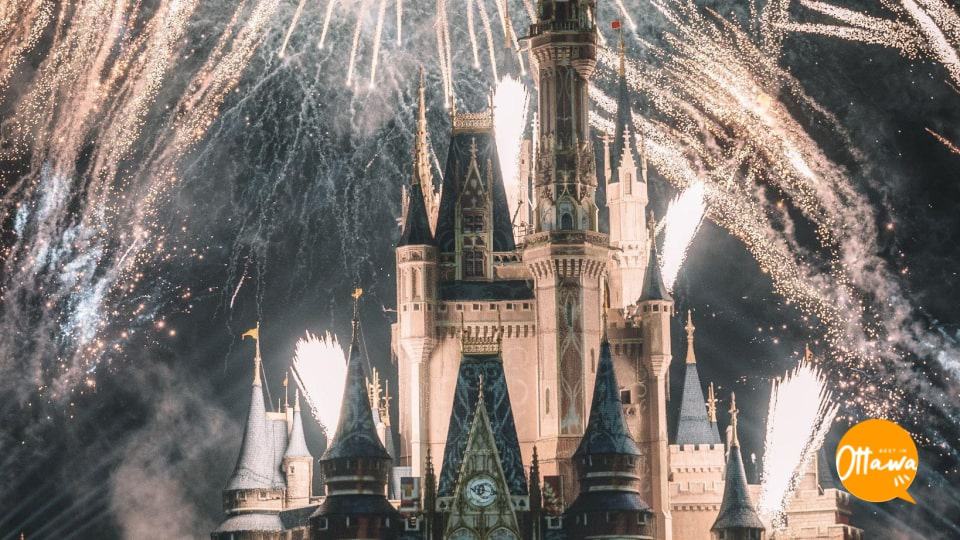 Who says you have to have your honeymoon immediately after your wedding? If your wedding budget made a significant dent in your savings, it's only practical to postpone your honeymoon until you can afford it.
If you want to book a trip to somewhere exotic, don't do it during peak seasons even if it's close to your wedding date. Instead, book with trustworthy travel agencies during the off-season when rates have gone down and there are more promos and discounts to entice travellers.
And you don't even need to venture too far from Ottawa to have a memorable honeymoon! There are plenty of unique activities to do in and near the city that involves everything from vacationing with wolves to throwing axes for fun.
So when it comes to your honeymoon activities and accommodations, your budget may be limited but your imagination doesn't have to be!