Best Wedding Videography Services in Ottawa
A wedding day is a significant event in a person's life. Naturally, you would want to preserve as many memories of this day as you can.
If a picture is worth a thousand words, then video clips are truly priceless. With this, you must find the perfect videographer to document your wedding.
In this list, we have compiled some of the best videographers in Ottawa. Read on and discover which of these offers the best packages.
How much do wedding videography services cost in Ottawa?
There is a big range in terms of the rate of a videographer. The biggest factor is the reputation of the company that you want to hire.
As an estimate, it can cost from $250 to $5000. In this list, we will discuss some of the packages and inclusions of the best videographers in the area.
Best Wedding Videography in Ottawa
To help you find the right team to capture your special day, here are some of the things that we will consider:
1. Kathi Robertson Weddings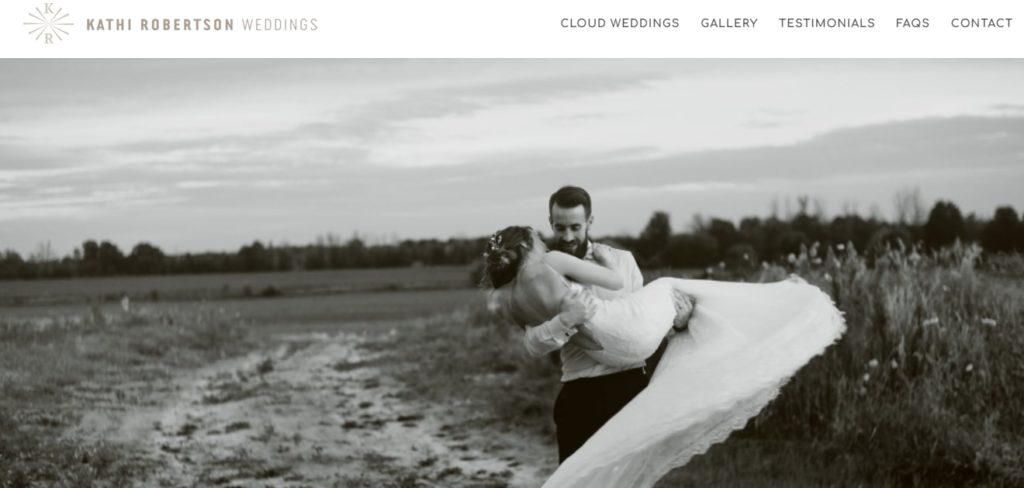 Test
Info
SERVICES
Wedding photography

Wedding videography

WEBSITE
http://www.kathirobertsonweddings.com
ADDRESS
78 George St #204, Ottawa, ON K1N 5W1, Canada
CONTACT DETAILS
613-899-0977
OPERATING HOURS
Monday to Saturday: 9:00 am to 5:00 pm
| | |
| --- | --- |
| Criteria | Rating |
| Accessibility | ★★★★☆ (4/5) |
| Quality | ★★★★★ (5/5) |
| Cost | ★★★★☆ (4/5) |
| Delivery of Final Film | ★★★★☆ (4/5) |
Kathi Robertson Weddings has an award-winning videographer behind its camera. Kathi Robertson herself was awarded as the third-best wedding photographer in 2019 by Wedding Photojournalist Association.
She shoots using a Leica, which will make your clips look crisp and vivid.
The rates for mini-weddings and elopements start at $695. On the other hand, full-day coverage starts at $2600.
As you add more hours and services, the rates will increase. If you are on a tight budget, you can settle for fully-trained and vetted junior shooters from their team starting at $1100.
You will receive a sneak peek of your photos the very next day. However, the rest of your files will be delivered three to five weeks after your wedding.
Keep in mind that if you want Kathi Roberston herself to shoot your wedding, you would need to book in advance early. She is very in demand and rightfully so.
So, this might not work for those who are looking for a videographer at the last minute.
Award-winning photographer
Clear and vivid clips
Packages for all budget types
Might not be able to cater to last-minute bookings
Customer Reviews
Better than Imagined
"Kathi was our wedding photographer and wedding planner for our June 2021 wedding. Only two weeks before the big day, we found out that our original venue was going to be closed due to COVID-19 restrictions so Kathi immediately jumped in and suggested alternate venues for us. I was impressed with how well connected Kathi is in the Ottawa wedding industry. She knows everybody! We were so grateful to be able to secure the beautiful Lago Bar and Grill for our ceremony. We were so happy that we went with Kathi. The photos and our wedding day turned out better than we could have imagined!" – Courtney Laidler
Perfect Fit
"I could tell right away by her easy-going personality that she would be a perfect fit for our style of wedding. We didn't need to prep any "shots" we wanted ahead of time because she is so experienced and thoughtful – we knew she would capture everything we wanted and more. She was very subtle, made us feel completely comfortable, and was also so quick and efficient!" – Monica Haberl
2. Laura Kelly Photography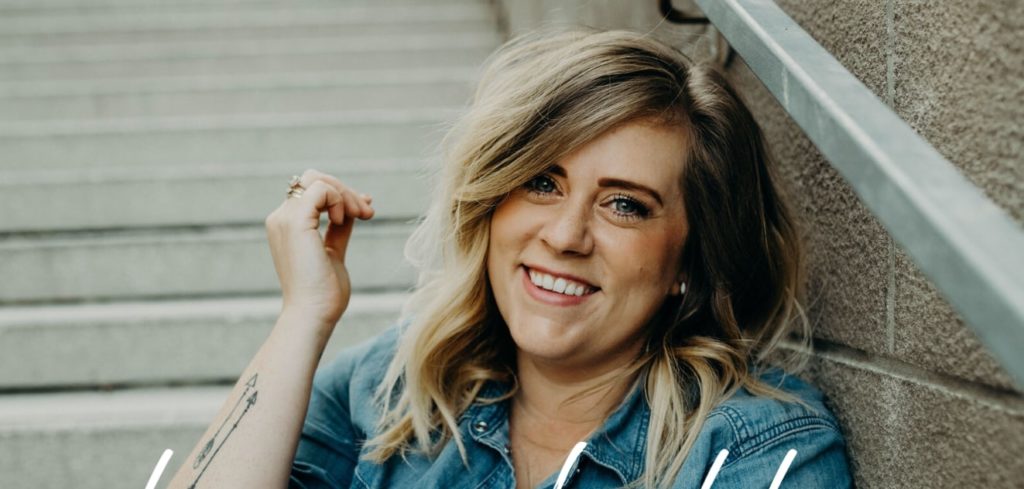 | | |
| --- | --- |
| Criteria | Rating |
| Accessibility | ★★★☆☆ (3/5) |
| Quality | ★★★★★ (5/5) |
| Cost | ★★★☆☆ (3/5) |
| Delivery of Final Film | ★★★★☆ (4/5) |
Laura Kelly Photography started in 2011 and has gained a reputation as one of the most reliable photographers/videographers in Ottawa. Since then, her business grew, and she is now more focused on her coaching and podcast career.
Worry not because she still accommodates shoots about two to three times a month. You can always book way in advance to try your luck.
What sets her apart is her personal touch in capturing candid moments. On top of that, she can even write a meaningful blog post about your relationship and your wedding.
Your photos and videos should be ready within a week. She will send an online album that you can treasure forever.
If she decides to do the coverage of your wedding, the cost would be about $625/hr +HST, which is a hefty but understandable rate given her stature.
Overall, this is the perfect videographer for those who have the time and budget.
Sought-after videographer
Great candid shots
Offer blog post services
Available for only two to three times a month
Expensive
Customer Reviews
Phenomenal
"Laura is phenomenal. Best decision we made for our wedding, by far. She is extremely good at what she does and guided us throughout the day. The big day can be stressful enough, but Laura took the lead (she is very direct and calming) and made sure everyone was where they should be, and it ran SO smoothly.
She is extremely detail-oriented, and I LOVE that about her. She is passionate, genuine & so down to earth and it set the tone for the entire day. My guests are still raving about her, not just about the pictures but her personality too. She blends in with the fam and then delivers a masterpiece of a gallery a couple of weeks later. What more can you ask for?! Laura, you are amazing. I appreciate your patience & kindness over the last two years. You will always be in our hearts & memories as we look back on our pictures for years to come." – Jacqueline Deveau
Dream to Work With
"Laura Kelly was an absolute dream to work with. We first met Laura two years ago when she captured my brother and sister-in-law's wedding. We knew at that moment that we needed to have her when it was our turn to tie the knot! When we got engaged, I reached out to Laura and we set up a consultation appointment with her. We knew we were in good hands based on her vast range of experience and confidence in her work. Laura's talent is unlike any other. The way she shoots is so fun, and relaxed, and captures organic & candid moments. We were so pleased with how our engagement photos turned out and were completely blown away by her timeliness in getting them to us. Our engagement session was on a Monday and we received sneak peeks throughout the week, a blog post, and a full album by that Friday. We couldn't be more excited about our wedding in May! I would STRONGLY recommend Laura Kelly to any bride and groom." – Laura Smith
3. Union Eleven Photographers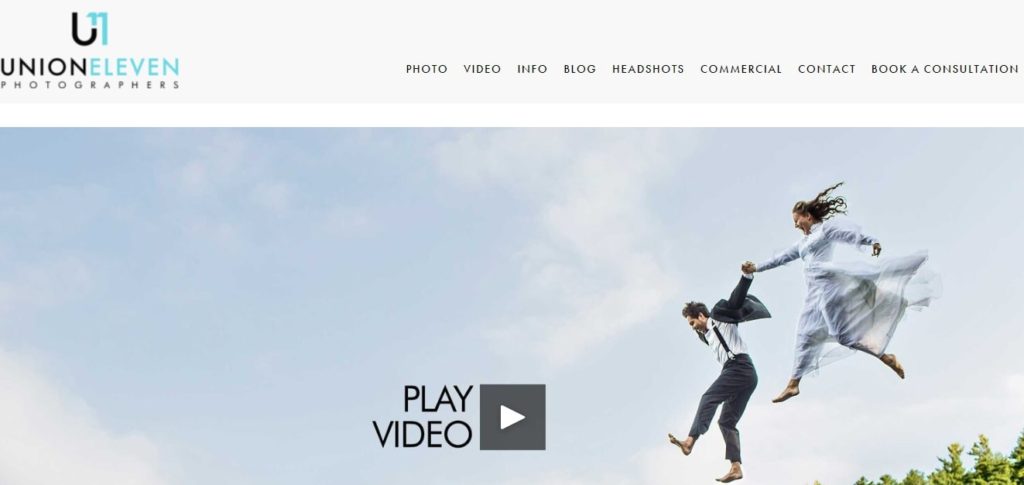 Test
Info
SERVICES
Event photography

Event videography

Headshots

WEBSITE
http://www.unioneleven.com
ADDRESS
619 Bank St, Ottawa, ON K1S 3T5, Canada
CONTACT DETAILS
613-317-7566
OPERATING HOURS
Monday to Friday: 9:00 am to 5:00 pm
| | |
| --- | --- |
| Criteria | Rating |
| Accessibility | ★★★★☆ (4/5) |
| Quality | ★★★★★ (5/5) |
| Cost | ★★★★☆ (4/5) |
| Delivery of Final Film | ★★★☆☆ (3/5) |
Livestreaming weddings are now becoming more popular than ever. This is where Union Eleven Photographers can come in.
They are great at capturing the moments in your wedding and broadcasting it live to your loved ones who would not be able to attend.
Their rates start at $2950 for videography. For this price, you will get a photojournalistic approach in your clips.
This means that you will get a wedding film that is emotional, powerful, and timeless. They will capture authentic moments and compile them nicely in one video to keep your memory alive for the years to come.
They cover weddings for over 10 hours. For those who want coverage from preparations up to the very end of your reception, then this is a great choice.
They focus on quality, and there is a little chance that you will be disappointed with their editing skills. However, keep in mind that you will receive your films two months after your wedding.
Livestreaming services available
Mid-range rate
High-quality clips and final product
Covers wedding for over 10 hours
Long turnover for the final clip
Customer Reviews
Recommended without Hesitations
"We loved working with Union Eleven, and I recommend them without hesitation. Derrick and Andrew are both so genuine and easy to be around, and they have a way of making everyone feel comfortable in front of the camera. They are so professional, creative, and talented. We booked them because we loved their style of photos, the vivid, true colors, and the variety of candid and posed shots. We are blown away by what we received from Andrew and Derrick after they did photography and videography, as well as live streaming, for our wedding in July 2021. The highlight video is so stunning, that I am completely speechless. We still can't believe that it's us, and our wedding day. We loved the wedding videos we saw on their website and knew that videography was something we wanted to include for our wedding, but this is far beyond my wildest dreams of what we could have, and exceeded all my expectations. The photos and videos captured all the little bits and pieces of the day that show exactly what we remember it feeling like! Every time I go through them, I catch something new, and I still can't believe that it's our wedding – it feels too good to be true! Their work has such a timeless quality to it, and we know when we look back on these photos and videos for years to come, we will be brought right back to our day. We couldn't be happier with our choice!" – Elizabeth Cloutier
Extremely Happy
"We were able to have both a small in-person ceremony and have an opportunity for our family and friends across the country to share in our special day. Union Eleven was able to live-stream using different vantage points and ensuring that our microphones were active/muted at appropriate times.
Andrew arrived early at the venue to allow plenty of time for set up. I was glad to hear that I wouldn't need to wear a microphone with my dress and my husband's microphone would pick up normal talking volume with no issues.
I was extremely happy with the streamed content, and I have been able to download it as an amazing memento to watch again. I would definitely recommend this live streaming service to anyone planning their special day!" – Caitlyn MacMillan
4. Nicole Amanda Photography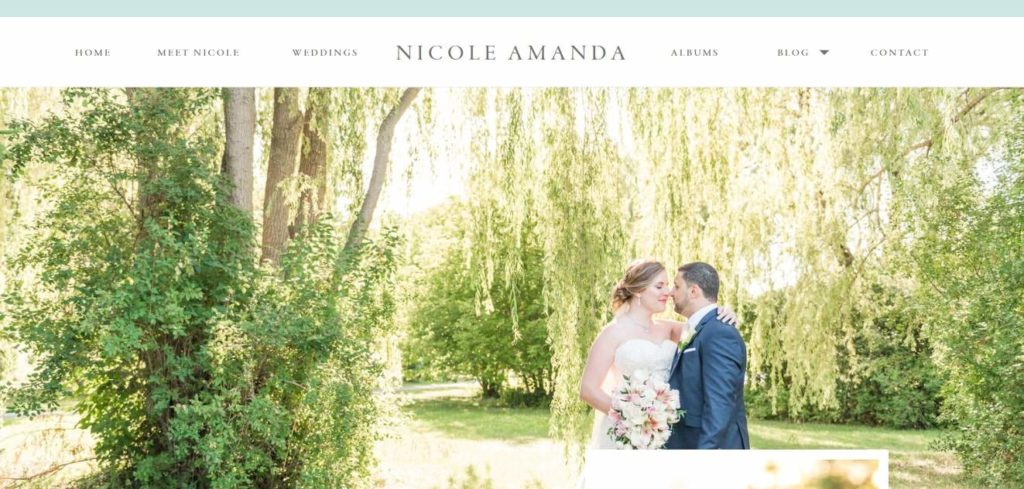 Test
Info
SERVICES
Wedding photography

Wedding videography

WEBSITE
http://www.nicoleamanda.ca
ADDRESS
2013 Seeley's Bay St, Ottawa, ON K2J 5P5, Canada
CONTACT DETAILS
613-884-1193
| | |
| --- | --- |
| Criteria | Rating |
| Accessibility | ★★★☆☆ (3/5) |
| Quality | ★★★★★ (5/5) |
| Cost | ★★★★☆ (4/5) |
| Delivery of Final Film | ★★★★☆ (4/5) |
One of the best things about Nicole Amanda Photography is its communication skills. Weddings are very stressful to organize, so having someone like them on your team would lessen that.
For those who are awkward in front of the camera, their videography services would suit you. This is because they are focused on capturing candid moments instead of directing or staging them.
If you have pets, they are also great at taking clips of your animal friends during your special day. This being said, this is probably the most flexible videographer among everyone on this list.
As of May 2022, they are already 40% booked for 2023. With this, you would need to book in advance if you want to hire them.
Unfortunately, there are no available quotations for their prices on their website. You will receive the rate for your desired service once you have settled on the date and requirements with them.
Great communication skills
Good option for those who are camera shy
Flexible
Booking for months in advance is required
No upfront quotation for rates
Customer Reviews
Amazing
"Nicole was amazing from the start! She even sent us a little gift before we even started working with her. She was flexible when we had to postpone our wedding due to covid. We even hired her for our legal ceremony on our original date, and while she was on maternity leave, she sent someone out for us and we still got beautiful photos that she edited. But our wedding day, oh my god. Having her and Max as a team was very special, and unlike anything I had seen before. She is worth EVERY penny, and then some! Hire her and I promise you won't be disappointed." – Amanda Lange
Best Wedding Decision
"HIRE HER! That's it, that's all I need to say. Nicole & Max are your best wedding decision (I mean after choosing your spouse haha). Nicole was the easiest person to communicate with, whether through person, email or phone. She answered quickly and all of my silly questions." – Jillian Johnston-MacBride
5. Stephanie Beach Photography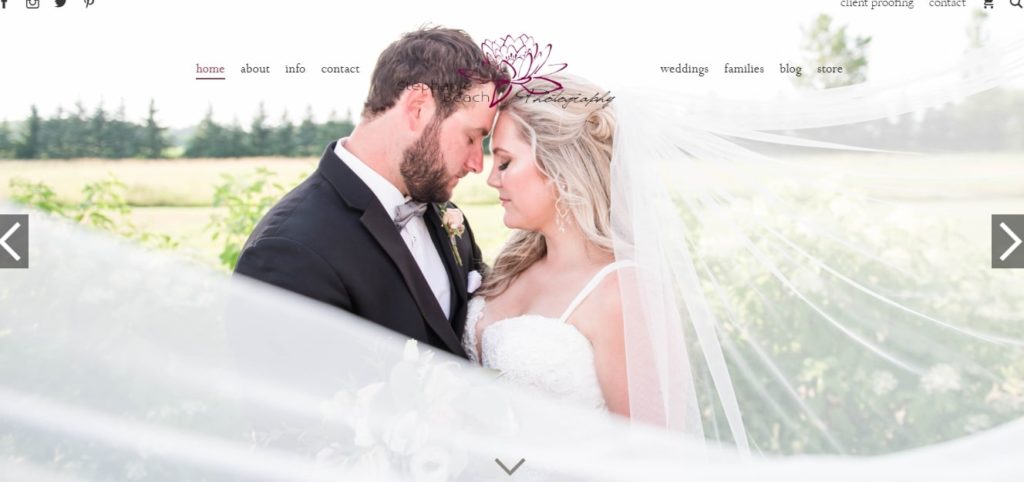 Test
Info
SERVICES
Wedding photography + videography

Baby portraits

Family portraits

WEBSITE
http://www.stephaniebeachphotography.com
ADDRESS
125 Longshire Cir, Ottawa, ON K2J 4L1, Canada
CONTACT DETAILS
613-371-7121
OPERATING HOURS
Saturday to Sunday: 8:00 am to 5:00 pm
| | |
| --- | --- |
| Criteria | Rating |
| Accessibility | ★★★★☆ (4/5) |
| Quality | ★★★★★ (5/5) |
| Cost | ★★★★☆ (4/5) |
| Delivery of Final Film | ★★★☆☆ (3/5) |
The most popular package of Stephanie Beach Photography is $4500. This includes eight hours of coverage with two photographers/videographers on your wedding day.
The package also included an engagement session. But of course, you can request videography services only for a lower rate.
They even offer a wedding registry where your guests can send contributions to the photography and videography services as a gift to you.
They are known for capturing candid moments and making their subjects laugh before clicking the shutter. With this, you will get a final product that encapsulates all the fun that happened on your wedding day.
Since they offer baby portraits, they are great with taking clips of kids. This is great if you have a lot of young guests at your wedding.
Unfortunately, they don't readily provide a fixed timeline for when you will receive your final photos and film, but you may ask them personally.
Customizable packages for weddings
Wedding registry service
Fun and light-hearted final product
Great with kids
No final time frame for final film submission
Customer Reviews
Impressed and Happy
"Stephanie and Dave captured our intimate backyard wedding (September 2021) and we are so impressed and happy. They are so fun and professional at the same time and helped us feel more at ease in posing. They captured every special moment of our wedding and some great family pictures with our young children as well. They took the time to make sure everything was captured and were so fun to work with. They even captured some spontaneous moments of the kids and our dog. I would recommend them to everybody!!!! Thank you both again for making our special day so memorable." – Julie P
Friendly and Helpful
"Stephanie (and Dave!) were amazing to work with. They are friendly and helpful, and they made us laugh A LOT (which added to the warmth and genuine vibe of our photos). They helped us feel comfortable in front of the camera, both during our engagement session and on our wedding day, and had lots of ideas of how to best utilize the beauty of our venue (Temples Country Weddings)." – Seth Hogeterp
6. North Park Films
| | |
| --- | --- |
| Criteria | Rating |
| Accessibility | ★★★★☆ (4/5) |
| Quality | ★★★★★ (5/5) |
| Cost | ★★★★☆ (4/5) |
| Delivery of Final Film | ★★★★☆ (4/5) |
Following your wedding, the only thing you'll have to look back on is your wedding photographs and wedding movies. Damien values the experience you have on your wedding day and thereafter.
It's crucial to Damien that your wedding film tells your love story and shows not only the wedding day but also how you met and everything that led up to this particular point in your relationship. Your wedding film will allow you to relive the day just as it happened.
Your ceremony, reception, and all of the crucial and authentic events that occurred during the day will be slowed down so that you can truly appreciate it all. North Park Films considers your wedding video to be a heritage that future family members may view to learn about your love story and how it all came to be.
Every element about you and your wedding is important to me. He takes satisfaction in getting to know my couples as much as possible. This enables me to make a wedding film that is special to each couple. He is interested in your tale since it is timeless and unique to you.
Experienced videographer
Uses cutting-edge videography equipment
Open seven days a week
Customer Reviews
Our experience with Damian was nothing short of exceptional
"Our experience with Damian was nothing short of exceptional. Not only was his artistic style exactly what we were looking for; his work the day of our wedding was fantastic. Our video was delivered earlier than we expected which was a welcome surprise. Our wedding was also the hottest day of 2022, and Damian was with us every step of the way, no questions asked. Absolutely would recommend securing him for your wedding." – Chris Doucette
I stumbled upon North Park Films on a random google search and man I'm glad I did!
"I stumbled upon North Park Films on a random google search and man I'm glad I did! I immediately fell in love with Damian's artistic style and he was very easy to chat with during our consultation. On the day of the wedding Damian came prepared and made myself and my now husband feel very comfortable, a very friendly and professional individual. He also worked very well with our photographer. It took him 2 months to give us our 3 videos when originally he told us it would take 3 months. The results of hiring Damian was well worth it, the videos are a work of art and captured our wedding day perfectly, I keep watching them and also keep crying (happy tears)!" – Laurel Harper
FAQs about Best Wedding Photographers in Ottawa
---
There you go! We wish you all the best on your wedding day.
Now that you may have found the right videographer, click this link for some of the best wedding venues in Ottawa.
Got suggestions to add to our list? Feel free to message us.