Guide to Ice Climbing in Ottawa: Best Spots and Safety Tips
Because of its picturesque landscape, Ottawa is a haven for ice climbing.
Whether you're a person who finds fun in slinging ice tools or someone who loves the thrill of the cold climb, there's an ice climbing route for you.
Living in Ottawa, I personally find ice climbing fun, especially at the ice-climbing spots in Eardley Escarpment and Calabogie Peaks Provincial Park. In this article, we will discuss more about the sites and some tips to enjoy a safe ice-climbing trip.
What are the ice-climbing difficulty grades?
Ice climbing difficulty has grading systems. The WI numeric scale is used to measure the difficulty of routes on water ice. Here are the different grades using this system:
Grading
Definition
WI 1
• Easy climb with minimal tools required.

• Some areas might require crampons.

• A basic level of technical expertise is necessary.

WI 2
• Moderate climb with low-angled water ice and short bulges.

• Good protection and anchors are required.

WI 3
• Sustained climbing due to steep water ice and long bulges.

• Knowledge of placing protection and making belays is necessary.

WI 4
• Continuous steep climb due to vertical sections.

• The ice quality is good but there are chandeliers.

WI 5
• Long and vertical climb with strenuous ice and columnar pitch of ice.

• There is little opportunity to rest.

• The climber needs to be an expert in handling ice formations. In this grade, it may be difficult to create belays.

WI 6
• Highly technical, long, and vertical climb with little to no rest.

• The ice in this grade is thin and difficult to navigate.

• The climber has to be an expert in techniques and must be mentally strong.

WI 7
• Long and very technical climb on very thin ice.

• The climber must be a world-class climber who already mastered the techniques to climb while finding protection.

• Belays are difficult and require a very high level of skill.
Now that we know the levels of ice climbing, let's get right to the details of the best spots in Ottawa to guide you on your next adventure.
Best Spots for Ice Climbing Around Ottawa
The two best spots for ice climbing around Ottawa are Eardley Escarpment and Calabogie Peaks Provincial Park. These spots offer different grades of routes and facilities for different types of climbers to enjoy. 
Eardley Escarpment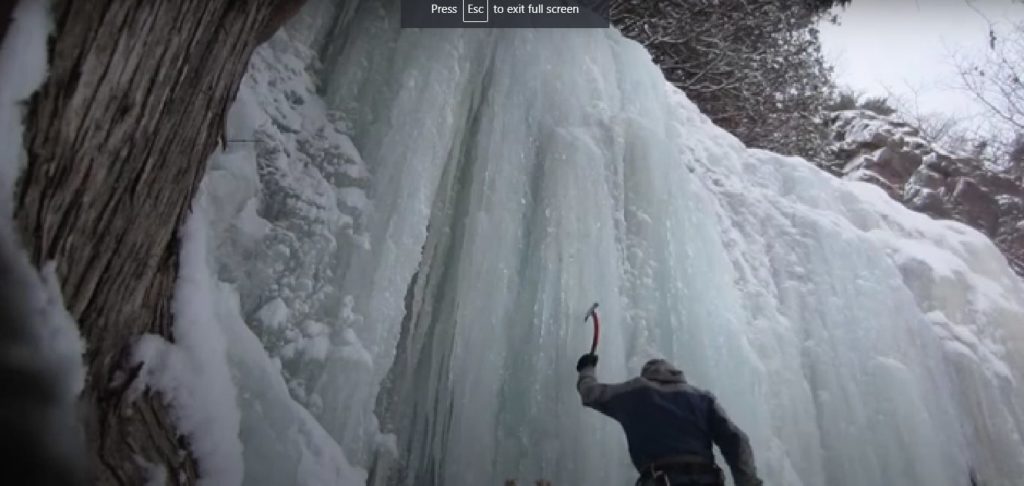 Address: Gatineau Park
Climbing Routes: Heffalump, Luskville Falls, Castle West Pillar, The Cirque, Half Bake, Hollow Glen
Elevation: 341 meters above sea level
Length: 30 minutes to one-hour
Difficulty Level: WI 2, WI 3, WI 4
Amenities: Dry toilets, parking, picnic areas
The Eardley Escarpment is a granite feature located in Gatineau Park. It rises along the north shore of the Ottawa River and features a variety of rocks, most of which are single-pitch climbs. However, there are a few longer climbs as well.
The west end of the escarpment is home to the 70-meter Heffalump, which is one of the most popular routes. Farther east, you'll find Luskville Falls, which was first climbed in 1983.
If you're looking for sustained climbing with some vertical section, then check out Castle West Pillar and The Cirque. Down at Mont King, you'll find the fun, easy to moderate climbs in Half Bake and Hollow Glen.
Calabogie Peaks Provincial Park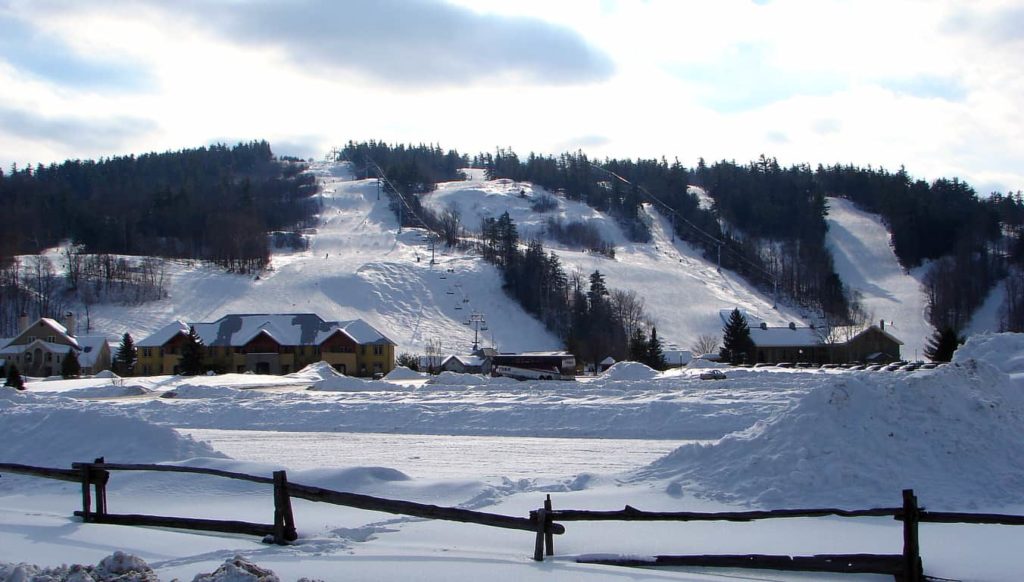 Address: Ottawa Valley
Climbing Routes: Lake Cliff, Main Cliff, Two Tool Gully, Green Fang, Nameless Too
Elevation: 392 meters above sea level
Length: 30 minutes
Difficulty Level: WI 1, WI 2, WI 3
Amenities: Calabogie Peaks Resort
To reach the Calabogie Ice Climbing area, take Highway 17 south from Ottawa and then turn onto Highway 508. Follow Highway 508 to the shore of Calabogie.
The area is divided into two main sections: the Lake Cliff and the Main Cliff. The approach time to each section varies from five to thirty minutes.
The Main Cliff is home to several fun introductory ice routes, such as Two Tool Gully and Nameless Too. For more advanced climbers, there are also several challenging routes, such as Green Fang and Buckhorn Special.
When is the best time to go ice climbing in Ottawa? 
The best time to go ice climbing in Ottawa is from December to March. During these months, the weather is cold enough for the water to freeze and form ice, which is perfect for ice climbing.
Weather conditions are known to change quickly. Thus, it's important to check the weather forecast before going on the trip.
What gear and equipment should I bring for an ice climbing trip in Ottawa? 
Having the proper equipment and tools is essential in ice climbing. It is, after all, a sport that is dependent on gears. Here are some of the things to include in your packing list:
Ice climbing boots to provide you with the traction and support to climb safely
Climbing harness to keep you safe in case you fall
Climbing helmet to protect your head from injury
Crampons to help you to grip the ice during the climb
Ice axes to help you ascend and descend
Ropes to secure you to the anchor during the climb
Quickdraws to connect your rope to the ice screws
Ice screws to anchor you to the ice
Belay device to help you control and maintain balance during the climb
Carabiners to connect your gear to your harness
First aid kit in case of accidents
Maps and compass for navigation
What are the safety steps to remember before and during ice climbing? 
Ice climbing can be a potentially dangerous sport. Many factors pose hazards to climbers such as the extremely cold temperature, the risk of falling, and the overall harsh environment.
In order to avoid accidents and for a more enjoyable climb, it's important to remember the following safety tips:
Climb with a partner to ensure that you are safe in case of an accident.
Check the weather before you go ice climbing. This will help you to dress properly and avoid climbing in dangerous conditions.
Dress in layers to allow you to change your clothing as needed. Choose items of clothing that are made from breathable materials so that you can sweat without getting too cold.
Be aware of your surroundings. Be aware of the ice, the other climbers, and the potential hazards.
Take breaks when needed to avoid fatigue that can result in injury.
Don't climb if you are feeling tired or dizzy.
---
Ice climbing is a great way to enjoy the winter weather in Ottawa. With Eardley Escarpment and Calabogie Peaks Provincial Park to choose from, you're sure to find a route to enjoy this winter activity.