Planning to visit the Pink Lake trail? Here's what you should know.
Pink Lake trail is well known among us Ottawans for being a good 2.3 km roundtrip hike. It's a breathtaking conservation site that offers a gorgeous view of one of the world's few meromictic lakes while also giving visitors a chance to connect with nature.
Trekking the trail does require a bit of stamina and endurance, as I found out during my first trek. I did end up a bit winded as I encountered a good number of staircases along the way, but it does serve as good exercise.
Besides that, our local experts have also taken the time to install plenty of interpretational panels that feature interesting info about the local wildlife. I found myself enjoying the panels as I ended up learning so much interesting history about Pink Lake.
When winter comes though, that's when things get a bit interesting. Due to the weather, the trail is closed off due to the snowfall and frost and Pink Lake trail becomes a cross-country ski place that me and my friends like to visit from time to time.
We highly recommend it!
To Ottawa locals, how the Pink Lake trail changes based on seasons is one of its more interesting traits. This is why we tell people to choose which season they visit because it offers completely different experiences!
If you're looking to experience the Pink Lake trail adventure, I'll be telling you all about it in this article.
How to Get to Pink Lake Trail
To get to Pink Lake trail, your fastest option would be through the Gatineau parking lot, which is accessible to the majority of automobiles, bicycles, and pedestrians.
Getting to Pink Lake Trail on Foot
If you're up for the challenge, there are a total of three different paths that can be taken to get to the lake on foot. These are Relais Plein Air Route, Mackenzie King Estate Route, and the Relais Plein Air to Trail 25 Route.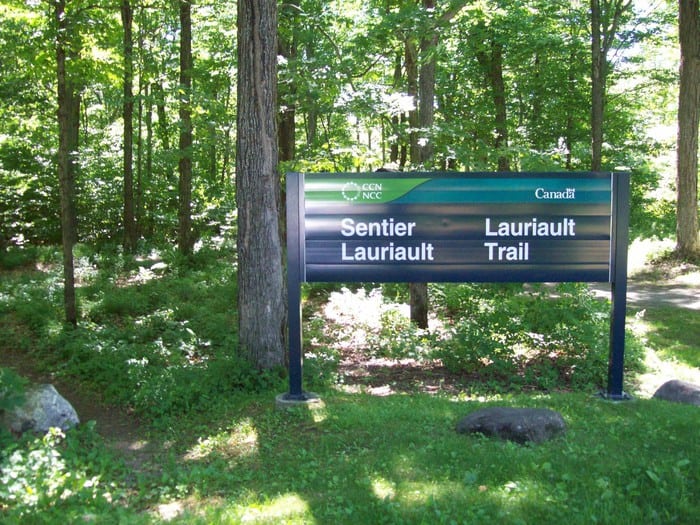 Relais Plein Air Route
To get to the Pink Lake Trail using the Relais Plein Air route, enter Relais Plein Air and take the Leamy Creek Pathway/Trail 27. Next, follow the Gatineau Park Pathway/Trail 5 all the way to the Gatineau Parkway, which will take you to Pink Lake.
The estimated distance to Pink Lake is around 8.6 km with roundtrips also taken into account.
Mackenzie King Estate Route
For this route, enter thru Mackenzie King Estate/P6 Parking Lot and then take trails 15 and 35. The length of the route is approximately 7.2 km if you also consider the roundtrips into consideration.
Relais Plein Air to Trail 25 Route
This route is a variation of the Relais Plein Air. Take Relais Plein Air, then head to the Leamy Creek Pathway/Trail 27.
Once there, follow the Gatineau Park Pathway/Trail 5 to reach Trail 25. Make a left on Trail 15, and another left on Trail 35.
For this route, the distance including the return journey is approximately 10.6 km.
Getting to Pink Lake Trail on a Mountain Bike
If you've got a mountain bike with you, you can start at the parking lot from Mackenzie King Estate and then head to Mackenzie King Road. You can then follow this up by going to Champlain Parkway and finally Gatineau Parkway.
In terms of distance, the ride should be around 8.6 km if you also consider the round trip.
Getting to Pink Lake Trail via Winter Ski
If you are on cross-country skis, you can start from Mackenzie King Estate (parking lot P6) and take the route called "A Prime Minister's Backyard".
This will take you a total of 8 km if you intend to loop it.
Facilities in Pink Lake Trail
In terms of facilities, Pink Lake Trail offers parking, a universally accessible area in the form of a Pink Lake lookout, and washrooms for its guests.
The two parking areas are located on Pink Lake lookout and Pink Lake Trail. Washrooms are found in the outhouses of the Pink Lake trail parking lot.
Points of Interest in Pink Lake Trail
Pink Lake Trail has 2 main points of interest: the trail itself and the Pink Lake lookout. Pink Lake Trail features a relatively short trek that will take you to Pink Lake Lookout so you can have a good view of the lake.
The Trail Itself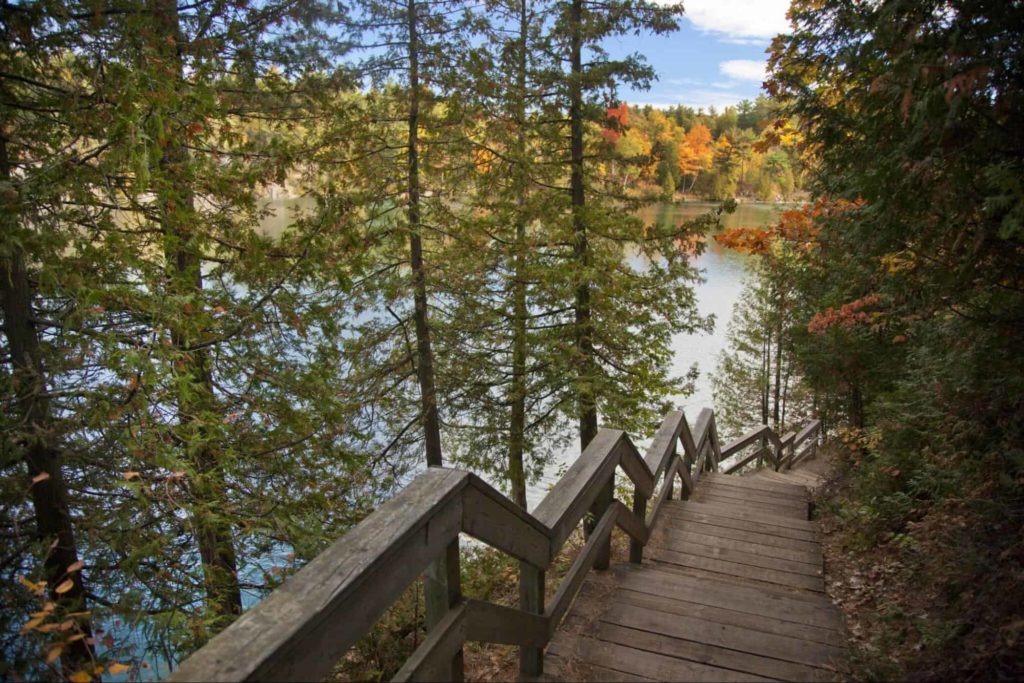 At over 2.3 km long, the Pink Lake trail is a 1-hour trek that is great for intermediate trekkers. I personally found it to be a pleasantly short and relaxing trek that I believe most people can finish with little difficulty.
To make trekking a bit safer, plenty of staircases were installed on the trail. I know not everyone's a fan of them, but safety is still the highest priority here.
One thing that I loved about the trail is that the path is a meter wide. It allows you to walk side by side with your companions and fellow tourists and have a leisurely walk and chat with them.
When you first start off the trail, you will begin from the parking lot. Once you enter, you will be greeted by a very nice view of lush greenery, making it a very relaxing walk as you take in the scenery and feel like you've become one with nature.
Along the way, you will encounter long-abandoned mines where they used to mine mica. For any spelunking enthusiasts, this place should be right up your alley.
Among the best features, in my opinion, are the interpretational panels that have been installed throughout various points in the park. Pink Lake trail is rich with history, and it's definitely worth a minute or two to stop for a bit to learn more about the wildlife here.
Pink Lake and Pink Lake Lookout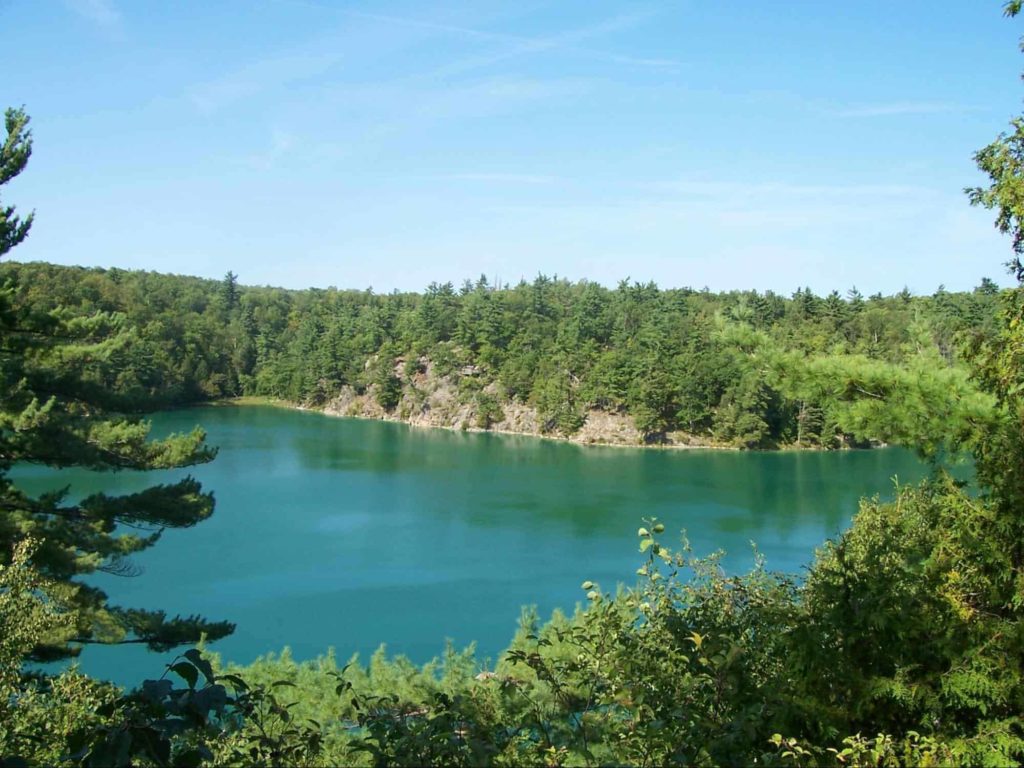 Now we arrive at the main star of the show: the absolutely breathtaking view of Pink Lake from the lookout. This serves as one of the trail's primary points of interest, and the main attraction that every tourist wants to see.
From what I've learned about Pink Lake, its classification as a meromictic lake makes it so that the upper and lower layers of water don't mix together due to its bowl shape.
As a quick piece of trivia, did you know that Pink Lake is one of the thirty-six meromictic lakes in the entire world? This only serves to make it all the more unique to Ottawa!
Though what truly stands out to me and the rest of the local population is the lake's gorgeous greenish tint. In combination with the sunlight, the lake's shade of green truly makes it a sight to behold and definitely makes the trek worth it.
This signature green tint is a result of the growth of microscopic algae in the water.
While the algae are quite pleasing to the eye, they're actually harmful. The vegetation will absorb the oxygen from the lake over time and end up suffocating it.
This whole process is called "eutrophication" and could take over thousands of years. Unfortunately, the popularity of Pink Lake with tourists has rapidly sped up the process of the algae's growth.
Experts have built the platforms and Pink Lake trail to limit any possible damage by erosion while maintaining this as a popular tourist attraction.

Besides that, volunteers have made conscious efforts to keep planting trees on the site. To date, over 10,000 locals have planted trees to help efforts to preserve this marvelous place.
How to Prepare for a Pink Lake Trail Hike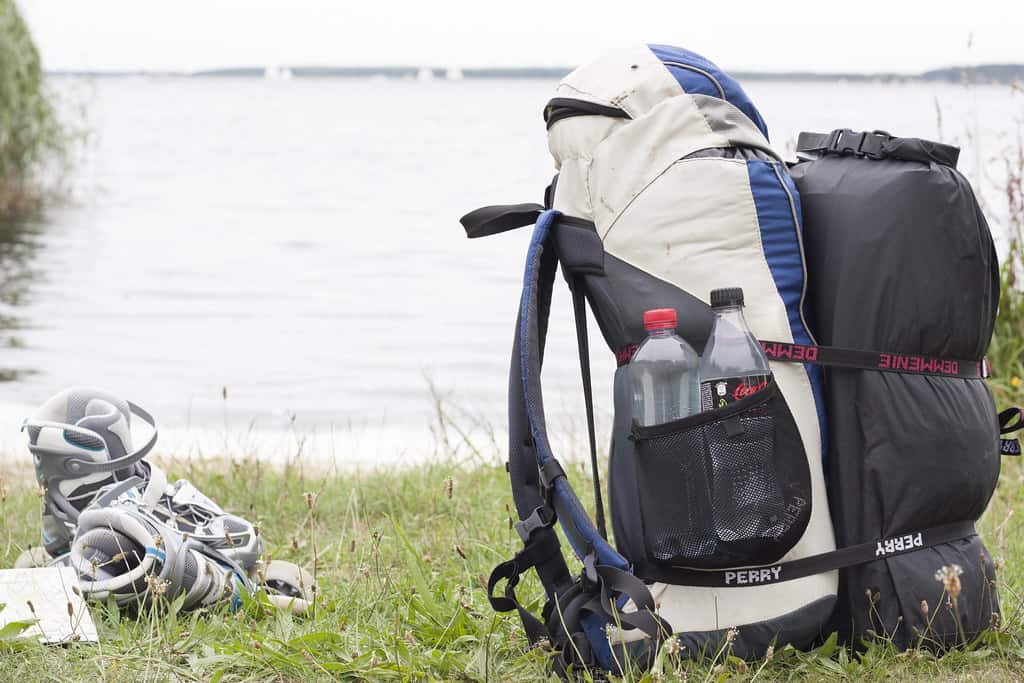 As with any trek, it's very important to be properly prepared. Here are a few things that you should be bringing to your Pink Lake Trail hike:
Plenty of water as it is important to stay hydrated during any physically demanding activity
Light snacks in the event that you start to feel hungry
Light and comfortable clothing (or winter clothing if visiting during Winter)
Cap/ sun hat /sun visor
Running shoes to ensure maximum comfort
Sunscreen, which can help to protect your skin from harmful UV rays
A first-aid kit in case injuries occur
Preparedness can make the difference between a good hike and a bad one. Make sure that you put these things on your list when preparing for your Pink Lake trail hike!
Important Reminders When Hiking Pink Lake Trail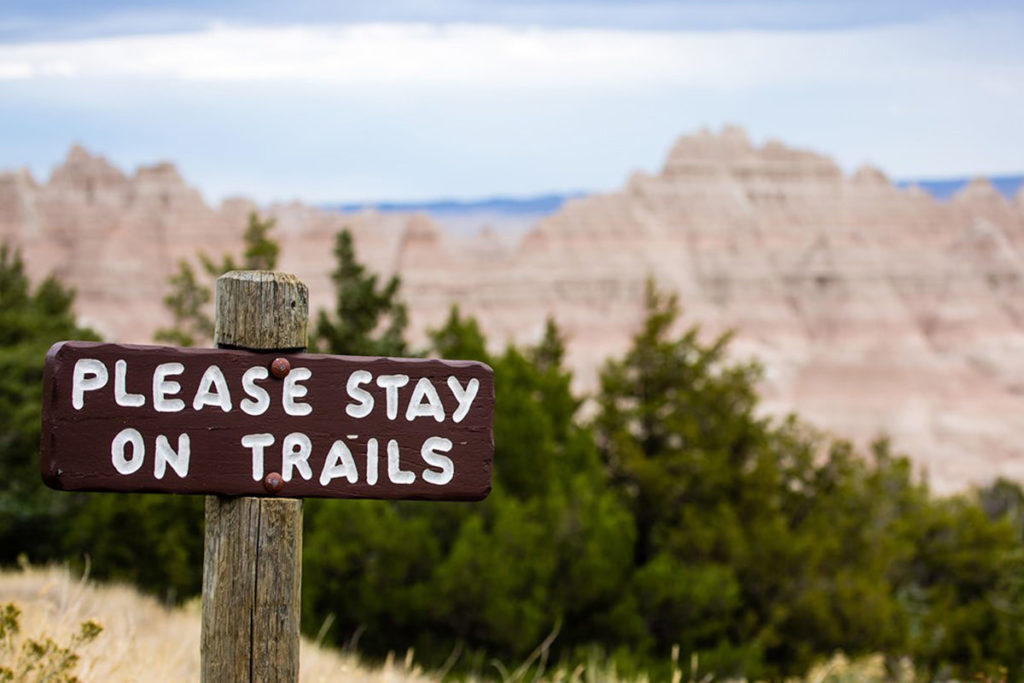 Pink Lake Trail has a few rules that should be followed to ensure a smooth and safe hike. As a part of Gatineau Park, Pink Lake Trail is first and foremost a conservation site that contains different species of plants and wildlife.
As such, it's important to follow the Seven Principles of Outdoor Ethics and the site rules when within its premises. These are:
Plan ahead and be prepared. Plan your route in advance so you can greatly reduce any potential risks on your hike. Prepare the necessary gear along with food and water.
Stay on official trails for your own safety. The trails are here to prevent you from having close encounters with some of the more dangerous wildlife.
Dispose of waste properly. If you can't find any nearby waste disposal bin, take your trash back home with you and dispose of it properly.
Leave areas, objects, and plants as you found them. Take ONLY pictures of any objects or plants that you find. Do not in under any circumstance touch them or climb any of the stone walls or structures.
Do not feed animals. Any form of nutrition that an animal might need is provided to them by Mother Nature.
Feeding animals human food is a detriment to their health since it makes them dependent on humans and even increases their aggressiveness.
Respect plant and animal life. Leave the wildlife alone and do not try to approach them, especially animals, since it might cause them to be frightened. Frightened animals tend to be unpredictable and could sometimes even attack.
Be considerate of other tourists you encounter. Be courteous towards others. As the saying goes, "Do unto others as you would have them do unto you."
Follow proper pathing in your direction and uphold the ethics code for the duration of your trip.
Besides the seven principles of outdoor ethics, there are also a few more rules that need to be followed:
Dogs and other pets are not allowed at Pink Lake due to conservation reasons.
Swimming is not permitted to avoid any possible harm to the conservation site.
Boats and other similar crafts are also not allowed within the premises of the lake.
Where To Stay Near Pink Lake
If you are a tourist coming from a long drive and want to rest for the day, there are a few nearby towns and accommodations you can rest at.
Ottawa has a lot of affordable inns for hikers that want to call it a day or want to stay for a few more days in the area.
Here are a few options for you to look at:
Ottawa's got plenty of accommodations for different budget ranges. I highly recommend that you also do your own research so you can find the best accommodations for your tastes.