Visiting the King Mountain Trail? Here's what you should know.
Ottawa is home to plenty of hiking trails to choose from. Regardless of your trekking experience, there's bound to be a trail that you can explore that will leave you with a sense of accomplishment at having finished it.
King Mountain Trail is one of these, and it is a relatively short trek that's an excellent choice for anyone that wants to get started with hiking.
Whenever I have someone ask me what trail they should try out first, expect me and other Ottawans to recommend the King Mountain trail as one of their first choices. It's an overall great experience that gives you plenty of exercise and a nice view!
How to Get To King Mountain
You can enter the King Mountain trail directly by taking the parking lot located in Gatineau Park. You can get there by car through Champlain Parkway.
The parkway is open during the summer and allows motor vehicles, cyclists, and pedestrians to pass through it. A variable schedule is also in place to manage the flow of traffic.
During the winter season, King Mountain is one of the trails that closes and becomes part of a cross-country ski trail.
How to Get To King Mountain without a Car
You can get to the King Mountain trail without a car by starting at parking lot P7. Next, proceed to Trail 30 and then make a left on Trail 8.
Go through the Champlain Parking area, and then take Trail 37 until you get to the King Mountain Loop.
I've tried going to the King Mountain Trail without my vehicle, and from what I've counted, this added 4.2 km (round trip) to my hike.
What to Expect in King Mountain Trail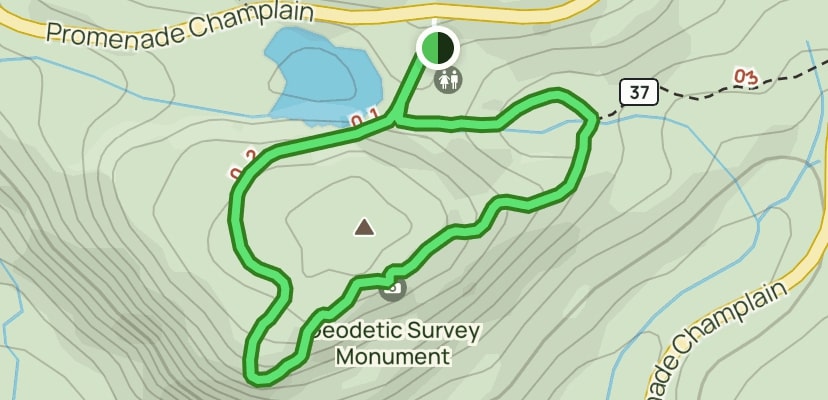 King Mountain Trail is a beginner to intermediate-level trail with a distance of 1.9 km, roundtrip included. On average, the hike should take you around 40 minutes to complete.
As a conservation site, the trail also has interpretational panels that offer info on the various flora and fauna. 
| King Mountain Trail Details | |
| --- | --- |
| Difficulty | Beginner to Intermediate |
| Length | 1.9 km (Roundtrip included) |
| Elevation Gain | 96 m |
| Route Type | Loop |
The first time I took the trek with some friends, it took us over an hour to finish the whole trail and return to the parking lot. The extra 20 minutes that we had were mostly spent taking pictures of the incredible views that the trail offered.
One thing you will notice about King Mountain is the hilly landscape that surrounds it. That is part of the Canadian Shield, one of the oldest and hardest rock formations in the world.
If you look at a map, you will find that King Mountain is located on the southern edge of the Canadian Shield. You can also find the nearby Eardley Escarpment by searching for its surrounding cliffs.
The King Mountain Trail also offers plenty of other things. Here are a few worth noting that I and other Ottawans have seen within the premises of the trail.
Forest Diversity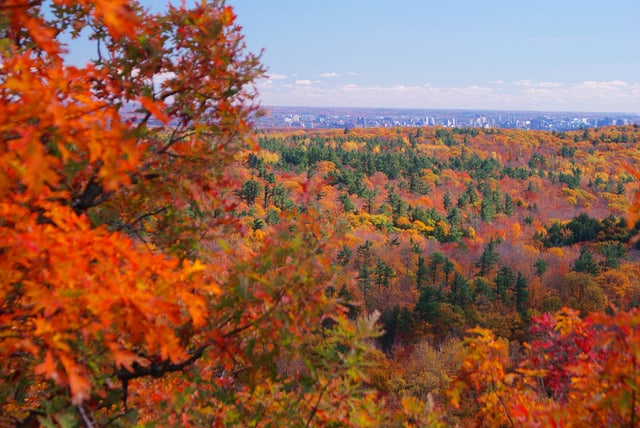 One of King Mountain Trail's most prominent features is its forest diversity. I remember the first time I walked down this trail and being amazed at how many different forest types my friends and I encountered during the trip.
As you walk along the King Mountain Trail, one thing you will notice is the highly diverse forest types.
According to experts, the main reason behind this is the rapid changes between the tree types, which result from variations in the soil, water, and light.
I was first greeted by the sight of a dark evergreen forest landscape that then changed to trees that have shed their leaves, all the way to a windswept plain with stunted oak trees.
Now if you want to find evergreen trees on the trail, most of them are located in the eastern hemlock of King Mountain.
On the other hand, the north-facing slope of King Mountain has a lot fewer trees than the other areas due to its steepness and rockiness. This results in the area having poor soil that makes it unsuitable for tree growth.
Although a few plants can grow on the northern slope, the area can support the growth of moss and hemlock just fine. Hemlock, in particular, can live for over 500-600 years before withering away.
Interpretational Panels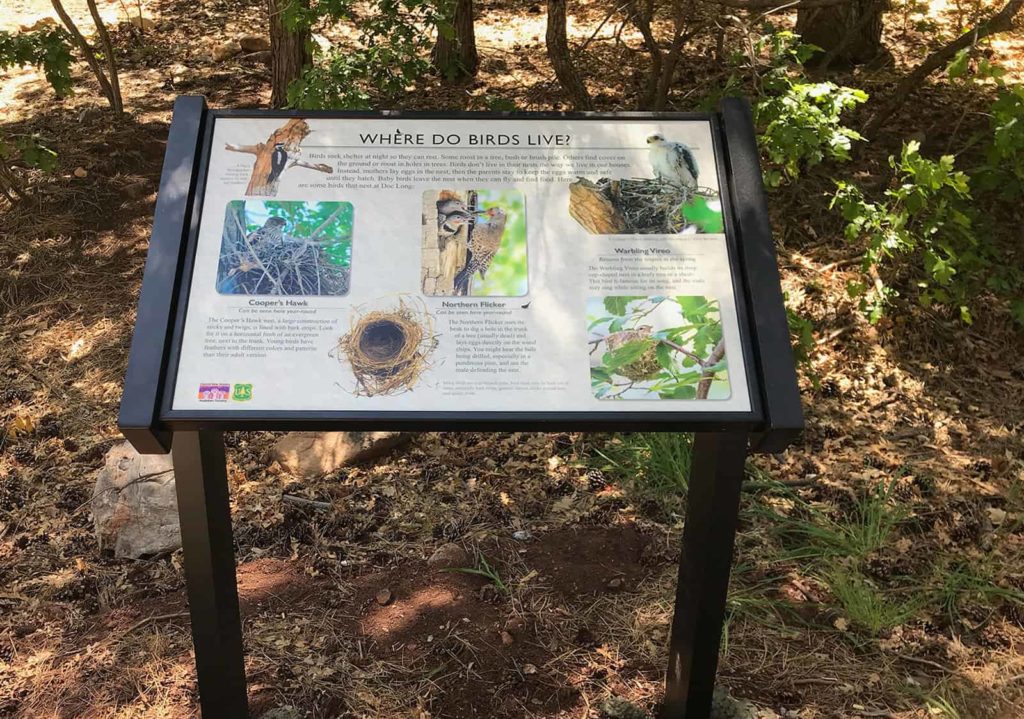 Since King Mountain Trail is considered to be a conservation site, there are plenty of interpretational panels that you can find placed in different sections of the park. These panels offer detailed explanations of the local wildlife that call the site their home.
If you are a curious person like me, it's definitely worth your time to read these panels. King Mountain has a lot of interesting things going for it, and these panels will help you appreciate the beauty of the trail and nature itself.
The First Geodetic Survey Station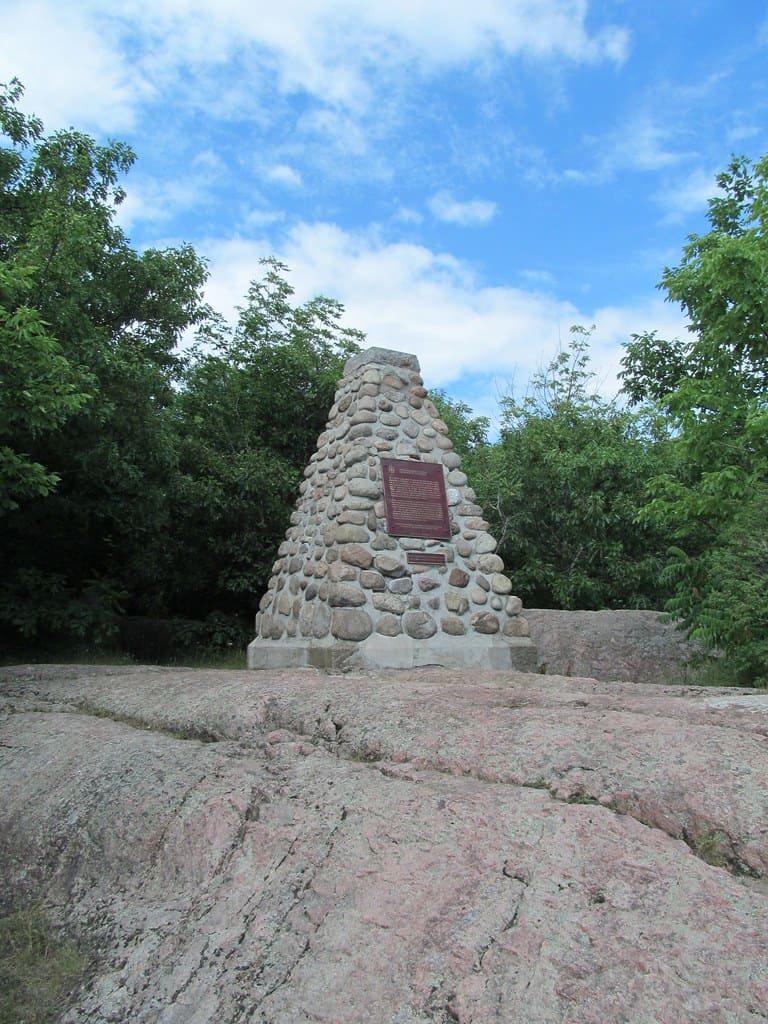 Did you know that the First Geodetic Survey Station National Historic Site is located on King Mountain? It stands at an elevation of 344 meters (1,129 feet) and was the first ever geodetic station, or triangulation point, established in Canada.
The purpose of this Survey Station was for land surveys that were either topographical, engineering, or cadastral. Today, this site is a major point of interest on King Mountain Trail and is quite popular with tourists.
As expected of a beginner-friendly trail, it's quite an easy hike. And in my opinion, this makes it one of the reasons it's such a popular spot for tourists.
Similar to other trails located near Ottawa, do be ready to take some stairs. I'm quite physically fit myself, but the stairs still proved to be a good workout and made me sweat a bit.
Other Activities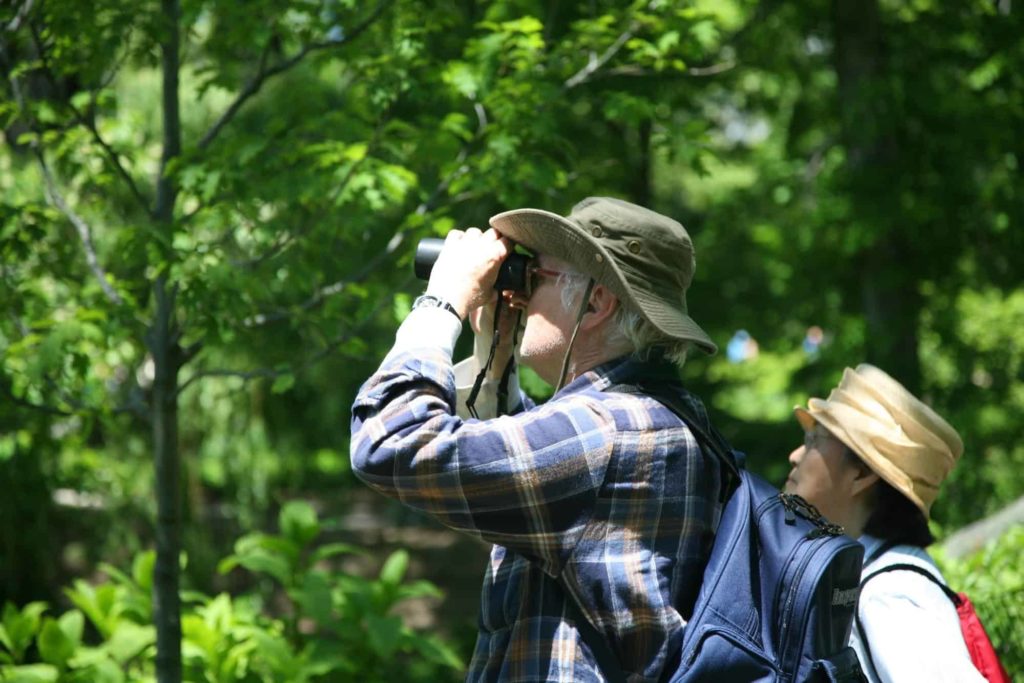 Besides hiking, King Mountain is also quite popular for different activities. One of these is a personal favorite of mine, which is bird watching.
During the winter, you can partake in snowshoeing activities with your friends if you'd like.
Thanks to these rather popular activities, my friends, family, and I often see plenty of tourists who also want to hike the mountain. It makes for a good socializing experience!
King Mountain Trail Facilities
For its facilities, King Mountain Trail has the usual free parking, washrooms, and picnic tables.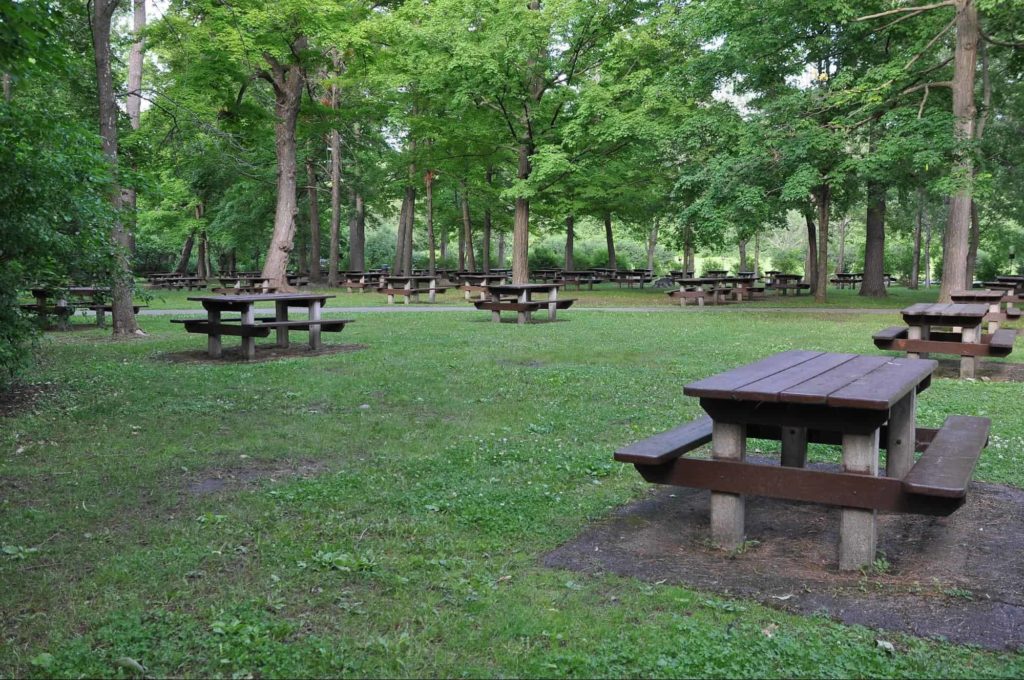 Since this is a public place, make sure to clean up any of the facilities that you've used so other tourists also have a great experience. My friends and I always bring our trash back home with us if we can't find any nearby waste disposal bins.
Public Washrooms
If anyone needs a bathroom break, there are universally accessible dry toilets that are located near the park. Remember to follow basic toilet etiquette as a courtesy for the next user.
Available Free Parking
The trail has a free parking lot for anyone wishing to enter. The parking slots are first come first serve, so if you want to get a good parking spot, I recommend that you get there early.
Trail Picnic Areas
King Moutain Trail also serves as a good place to have a picnic. There are several picnic areas along the trail that you can use if you want to relax for a bit with your friends and family while having a tasty snack.
How to Prepare for the King Mountain Trail Hike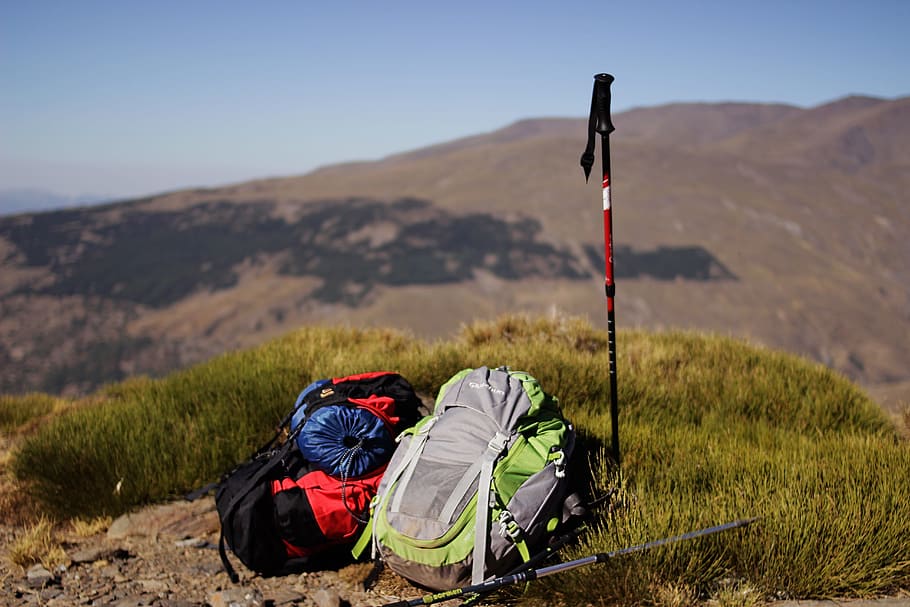 Treks require a great deal of preparation. Once inside the trail, you'll be completely reliant on the items that you have brought with you.
Here are a few things you should pack for your hike.
Plenty of water as it is important to stay hydrated during any physically demanding activity
Light snacks in the event that you start to feel hungry
Light and comfortable clothing (or winter clothing if visiting during winter)
Cap/ sun hat /sun visor
Running shoes to ensure maximum comfort
Sunscreen, to ward off harmful Uv rays that can cause skin cancer
A first-aid kit in case injuries occur
Important Reminders When Hiking King Mountain Trail 
As a conservation site, King Mountain Trail is considered to be a fragile place. For any newcomers to the trail, it is mandatory to follow the 7 principles of outdoor ethics to ensure none of the local wildlife is disturbed in any manner.
Plan ahead and be prepared. Make preparations for your trek several days in advance so you can bring the proper gear. This minimizes any potential risks that you may encounter in the middle of your trek.
Stay on official trails for your own safety. The official trail path is there for a reason. Going off trail can lead you to potentially dangerous paths and can also cause encounters with dangerous animals.
Dispose of waste properly. Do NOT leave any trash behind in the trail. If there are no nearby trashcans, store your trash in your pockets and then dispose of them at home.
Leave areas, objects, and plants as you found them. Pictures only, please! Do not attempt to touch any of the plants, animals, or structures as doing so might damage or harm them.
Do not feed animals. The wildlife in the park gains their nutritional needs naturally. Feeding them human food can have serious repercussions on their health and in some cases, makes them dependent on humans for food.
Respect plant and animal life. Let the plants and animals do their own thing. It's never a good idea to approach them, especially the animals because they might be harmful.
It's not uncommon to hear of hikers getting into dangerous situations that could have been otherwise avoided had they not touched any of the plants or animals. Remember, we are entering their turf, so we need to respect boundaries.
Be considerate of other tourists you encounter. The King Mountain Trail is a public place. As such, it's best to be respectful and courteous of the other people you encounter along the way. The last thing anyone wants is trouble.
Besides the seven principles of outdoor ethics, please be reminded that you are NOT allowed to bring any pets to the trail to ensure its preservation.
Who Should Avoid Hiking King Mountain Trail
Although the King Mountain Trail is open to everyone, it is not recommended for people that have certain conditions.
People in wheelchairs, those with heart problems or serious medical conditions, and pregnant women are discouraged from trekking.
People in Wheelchairs
Plenty of trails around Ottawa are wheelchair accessible, and unfortunately, King Mountain Trail isn't one of them.
The trail's path is not wheelchair-friendly, which takes it off the list of any wheelchair-bound individual.
Pregnant Women
Activities that involve a lot of physical effort carry a certain amount of risk for pregnant women and should be done in moderation.
If you're a pregnant woman who still wants to hike the trail, it's still the best course of action to see your doctor.
People with Heart Problems or Other Serious Medical Conditions
If you are someone with a history of heart problems or other serious medical conditions, I would highly discourage you from going on this trek.
Despite its classification as a beginner to intermediate-level trail, King Mountain is still quite challenging.
If you are still set on entering, consult with your doctor first to know if you are physically able to do this trek. Depending on what they say, follow it without question, even if they say you aren't allowed to hike.
Where to Stay near King Mountain Trail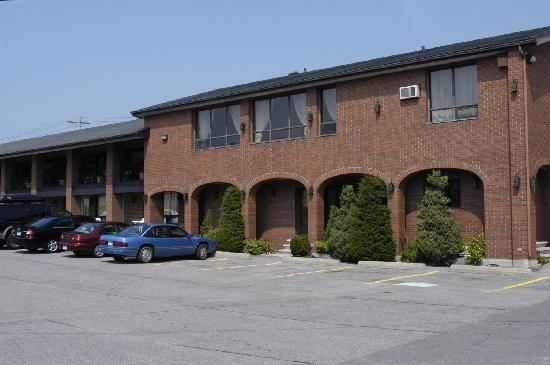 If you wish to call it a day and rest after a hike, Ottawa offers plenty of hotels and inns to choose from.
Take a look at some of these great options:
These are just a few recommendations that I can give to you if you're looking for a great place to stay at before or after visiting King Mountain Trail.