8 Reasons Why Ottawa Is a Safe City
Canada has its fair share of best and worst cities to live in, just like every other city country in the world. In a perfect world, every city would have a non-existent crime rate, but that's not the case.
Still, I can with full confidence say that I live in one of Canada's safest cities. Ottawa's been my home for a large majority of my life, and I've had little encounters with crime save for the occasional news reports that report unfortunate cases.
Knowing all of this, who would be worried about something happening as they roam the city's streets? As one of Canada's safest cities, Ottawa truly is one great place to live in.
Allow me to give you a much deeper look into Ottawa and why exactly it's so safe.
Is Ottawa's city safe?
Canada's capital city of Ottawa is considered to be one of the country's safest cities to live in. With a Crime Severity Index (CSI) of 50.2, Ottawa has one of the lowest crime rates in the country.
The CSI is a measurement of police-reported crime that takes into account the relative gravity of each offense and records variations in crime severity.
Whenever you see surveys and studies that look at Canada's safest cities, you are very likely to find Ottawa on the list. It's often voted as one of the safest places to live in North America and also ranked third in terms of Canada's safest cities in a 2020 survey.
In the same year, Ottawa also managed to achieve 11th place in a global survey of the safest cities in the world.
Though there's been an uptrend in crime statistics in more recent times, most Ottawan citizens don't see this as a cause for concern.
At a CSI score of 50.2 in 2021 compared to 2020s 48.2, Ottawa is still identified as a significantly safer area than a large majority of the country. At the end of the day, a 2% CSI score increase from 2020 to 2021 is very minor and not enough to raise eyebrows.
With regards to statistics in 2022, Ottawa again managed to score one of the lowest values where it competed with 33 other Census Metropolitan areas that have rather dense populations.
As of March 2023, Ottawa currently is holding strong with its 50.2 CSI score.
Crime Rate in Ottawa
Ottawa has a consistently low crime rate when you compare it to other cities.
For comparison, let's take Calgary, a Canadian city with a comparable population size to Ottawa. It has a CSI of 74.4 in comparison with Ottawa's 50.2 with both cities having over 1 million residents.
In the most recent 2023 study by Nesto, Ottawa ranks 2nd out of the 15 safest cities in Canada. It is beaten out by Quebec, which has the lowest CSI of the safest cities at 48.6.
Here's the complete list of the top 15 safest cities by Nesto with their respective CSIs.
| City | CSI |
| --- | --- |
| Québec | 48.6 |
| Ottawa | 50.20 |
| Trois-Rivières | 52.3 |
| Sherbrooke | 52.6 |
| Gatineau | 53.3 |
| Toronto | 56.7 |
| Barrie | 56.7 |
| Guelph | 58.2 |
| St. Catharines | 62.1 |
| Halifax | 67.4 |
| Hamilton | 65.7 |
| St. John's | 67.9 |
| Montréal | 72 |
| Abbotsford | 72.6 |
| Calgary | 74.4 |
As you can see, Ottawa's CSI is especially impressive when compared to the rest of its competitors.
Now, let's take a look at some of Ottawa's more recent CSI numbers.
| Year | 2019 | 2020 | 2021 |
| --- | --- | --- | --- |
| Crime severity index | 57.0 | 48.2 | 50.2 |
| Percent change in crime severity index | 5.55 | -15.26 | 3.6 |
Something worth noting here is the drastic drop of the CSI in 2020. The 11% drop from 2019 to 2020 is majorly linked to the COVID-19 pandemic.
According to experts from the University of Ottawa, the lower CSI numbers were largely a result of the lockdowns causing lower numbers of crimes due to the fact everyone was quarantined in their homes.
It makes sense perfect sense that the numbers would be completely skewed when we compare them to pre-lockdown numbers. With everyone holed up in their homes in fear of the virus, it was only natural that crime rates would decrease.
Now that things are returning back to normal, it's only natural that crime rates would start matching pre-pandemic numbers. Still, a 50.2 CSI is an impressive CSI score.
Additionally, research has suggested that the likelihood of you ever being a victim of any sort of crime in Ottawa is very, very rare.
Experts estimate that the chances of you being a victim are one-in-68,000 if you consider all factors to be equal.
Reasons Why Ottawa Is a Safe City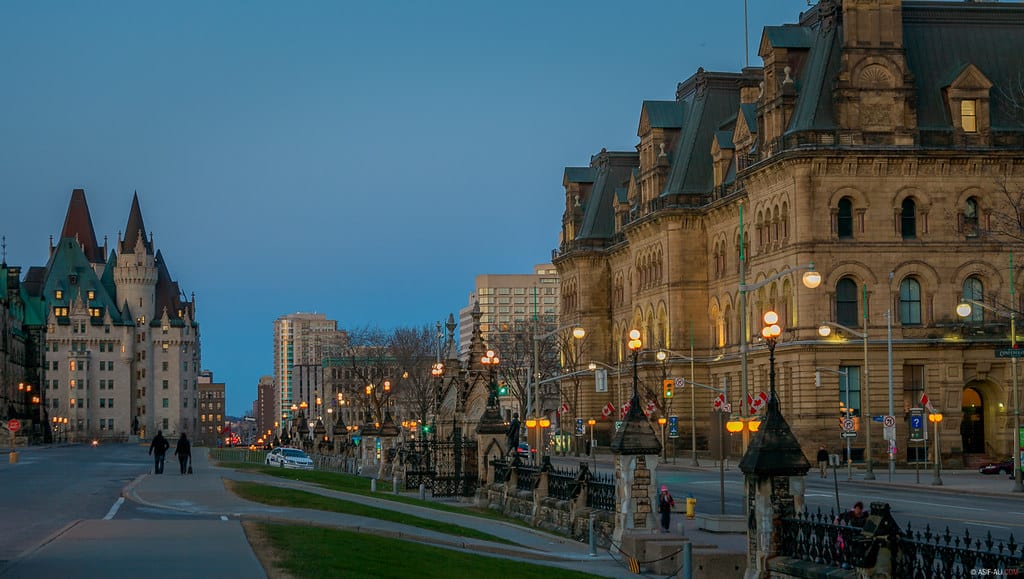 The main reason why Ottawa is considered to be such a safe city is due to its very low crime rate. When you compare its CSI score of 50.2 to other cities, it has one of the lowest CSI scores out there.
This low crime rate can be further attributed to the following factors:
Ottawa is a highly diverse and educated city.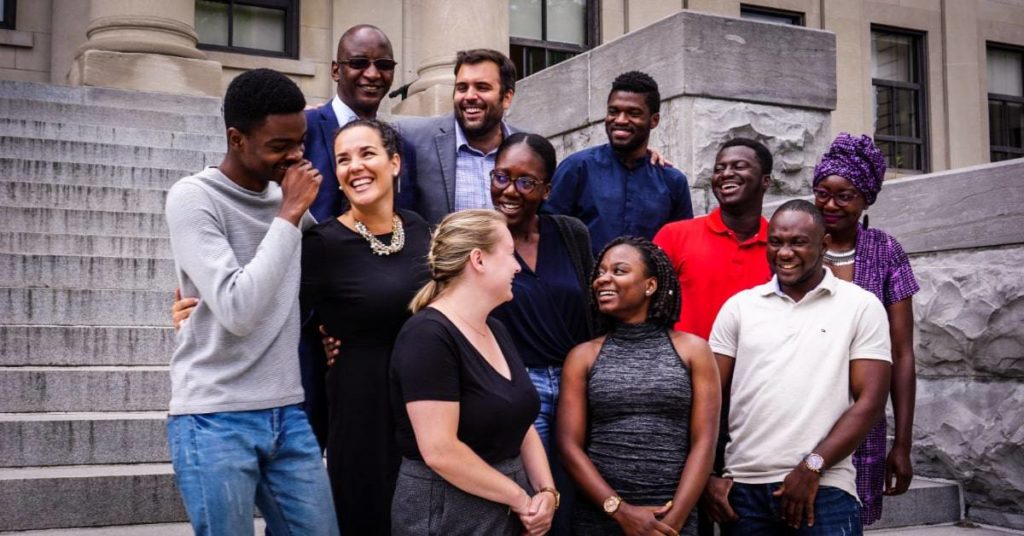 In terms of race demographics, Ottawa is primarily European, with this demographic making up 64.9% of the total population. The remaining 35.1% o is made up of Africans, Middle Easterners, Asians, and other minorities.
Thanks to the racial diversity here in Ottawa and the growing emphasis on diversity and inclusion, there are pretty strict laws against hate crimes that discriminate against people of different skin tones, religions, genders, or other societal differences.
As a result, Ottawa's got one of the lowest rates for hate crimes, and people regardless of their skin color and beliefs tend to get along quite well.
According to Numbeo, 2023's crime rate for attacks against skin color, ethnic origin, gender, or religion is roughly estimated to be at a very low 16.86%.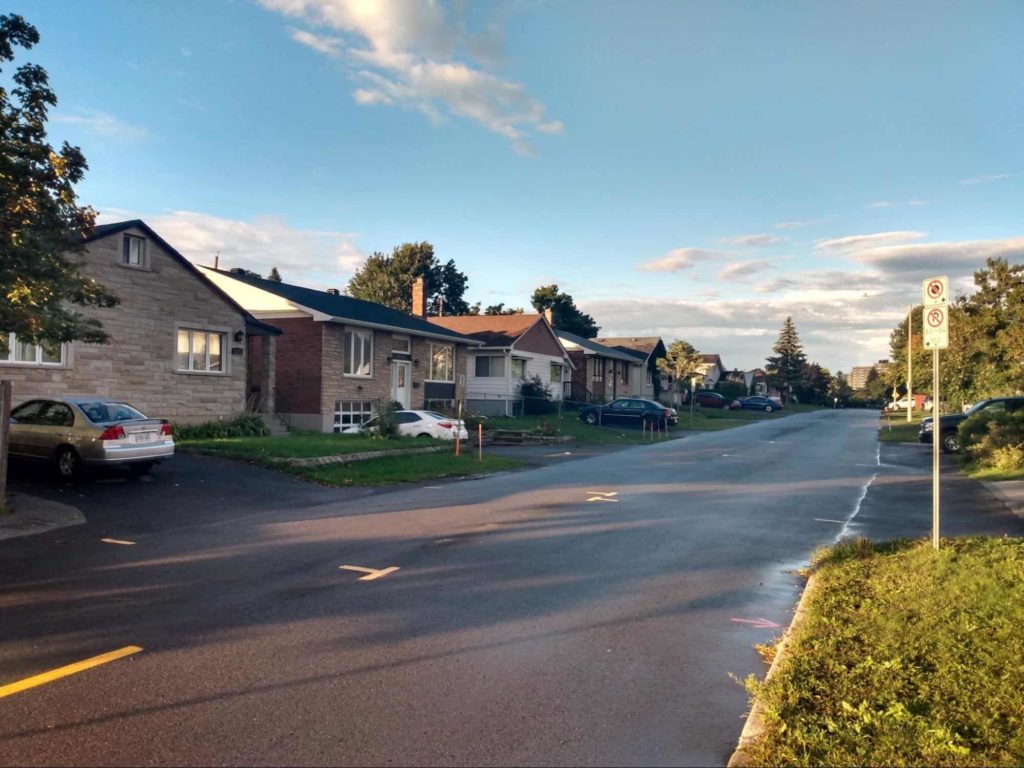 If you're worried about home security and the rate at which people enter private homes illegally, you will be relieved to know that this happens rarely in Ottawa.
So far, the 2023 crime rate for home break-ins in Ottawa is currently estimated to be at a low of 24.17%. True enough, the majority of the citizens sleep well at night knowing that there's a very low possibility of someone trying to break into their homes.
Ottawa boasts a low rate of muggings and robberies on the street.
Another thing that many people feel secure in with Ottawa is the city's low rate of robberies and muggings. As of March 2023, the rate of robbery and mugging cases in Ottawa is roughly estimated to be at 21.43%.
Many citizens are able to walk the streets of the city with little worry of being mugged on the spot. That, and police tend to respond rather quickly when something like this happens.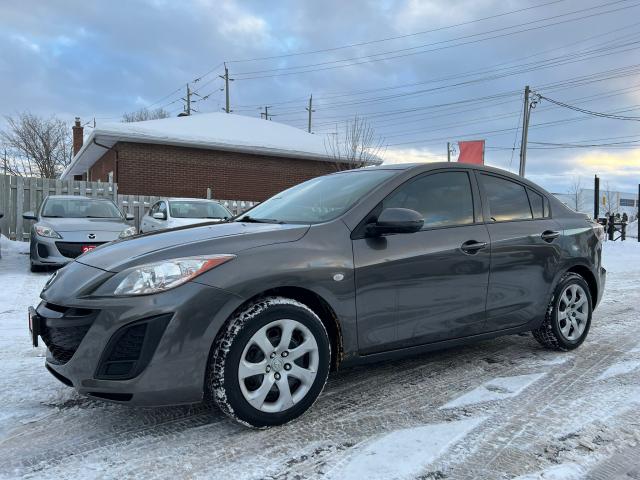 In terms of car-related crimes, they are even less likely to happen compared to robberies and mugging at only an 18.90% crime rate as of March 2023.
While I've seen reports on the news from time to time, they happen so rarely that some of my friends go as far as to call it an anomaly.
Ottawa has relatively low rates of theft and vandalism.
2023's current crime rate for theft and vandalism is estimated to be around 35.94%. This is still a relatively low number especially when you compare it to other major cities like Toronto with a crime rate of 48.31%.
These numbers have caused the majority of property owners to have very little concern regarding vandalism and theft occurring on their properties.
While attempted theft in owned properties isn't unheard of, they happen once in a blue moon. Even then, there are likely a lot of CCTV cameras out there that will heavily discourage any would-be thieves.
Safest Places in Ottawa
Based on the 2023 report of David and Marie, West Carleton holds the crown for the safest neighborhood in Ottawa. This is followed by Barrhaven, Rural Ottawa South, Orleans, and Kanata.
Our list of the top 5 safest places to live in Ottawa is based on a report taken from Ottawa Police force statistics that measured the number of crimes per 100,000 residents.
| Area | Crimes Per 100,000 Residents |
| --- | --- |
| West Carleton | 1,274 crimes per 100,000 population |
| Barrhaven | 1,365 crimes per 100,000 population |
| Rural Ottawa South | 1,470 crimes per 100,000 population |
| Orleans | 1,623 crimes per 100,000 population |
| Kanata | 1,648 crimes per 100,000 population |
These areas share a lot of similarities in that they are relatively well-lit, has a good population size, a good security force and more.
---
To make a long story short, Ottawa's an incredibly safe city. I can attest to its safety since I've lived here for a large majority of my life and have been living quite peacefully.
All of the statistics I've shown cement Ottawa's position as one of Canada's safest cities thanks to the low occurrences of crime, both violent and non-violent.
As it stands, the only way for someone to fall victim to a crime is for them to actively seek trouble, which no one in their right mind would be doing anyway.