9 Amazing Things to Find in Parkdale Market
Parkdale Market is a bustling farmers' market located in the heart of Ottawa, Canada. It has been here for over 90 years and is the 2nd oldest in the city after Byward Market.
It's a hub for fresh, locally grown produce, artisanal goods, and international cuisine.
Whether you're a local looking to stock up on groceries or a tourist seeking an authentic Ottawa experience, it has something for everyone. Personally, I love checking out whatever fresh produce or artisanal goods are on sale whenever I drop by.
Not only am I getting the healthiest options when it comes to the food I eat, but it's also an easy way to help out our local community. So don't miss out on Parkdale Market and all the amazing things it offers!
1. Unique Artisanal Treats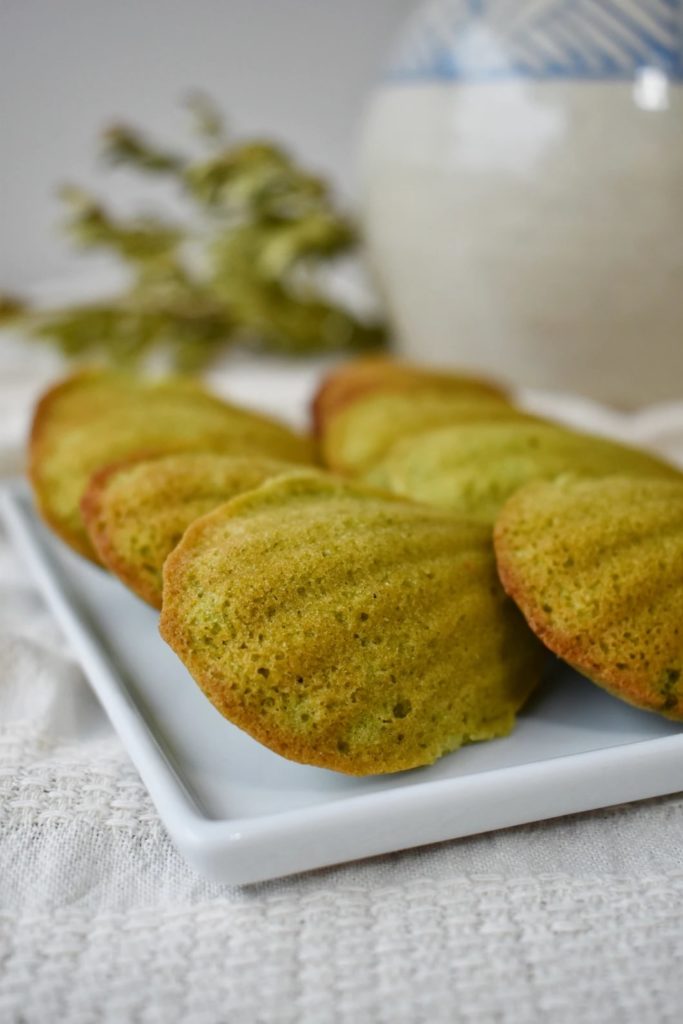 One of the best things about visiting Parkdale Market is the chance to indulge in delicious artisanal treats that you won't find anywhere else.
IO Bakes is a nut-free and gluten-free bakery that specializes in Asian-inspired treats. From fluffy steamed buns to decadent cakes, it's the perfect place to satisfy your sweet cravings.
And if you're a fan of freshly baked bread, you're in luck because you can stop by one of the many artisanal bread vendors at the market and sink your teeth into a warm loaf. The smell alone is guaranteed to have you salivating.
The matcha madeleines are my favorite treat, and I always end up buying a box to-go whenever I'm in the area.
2. Fresh Fruit & Veggies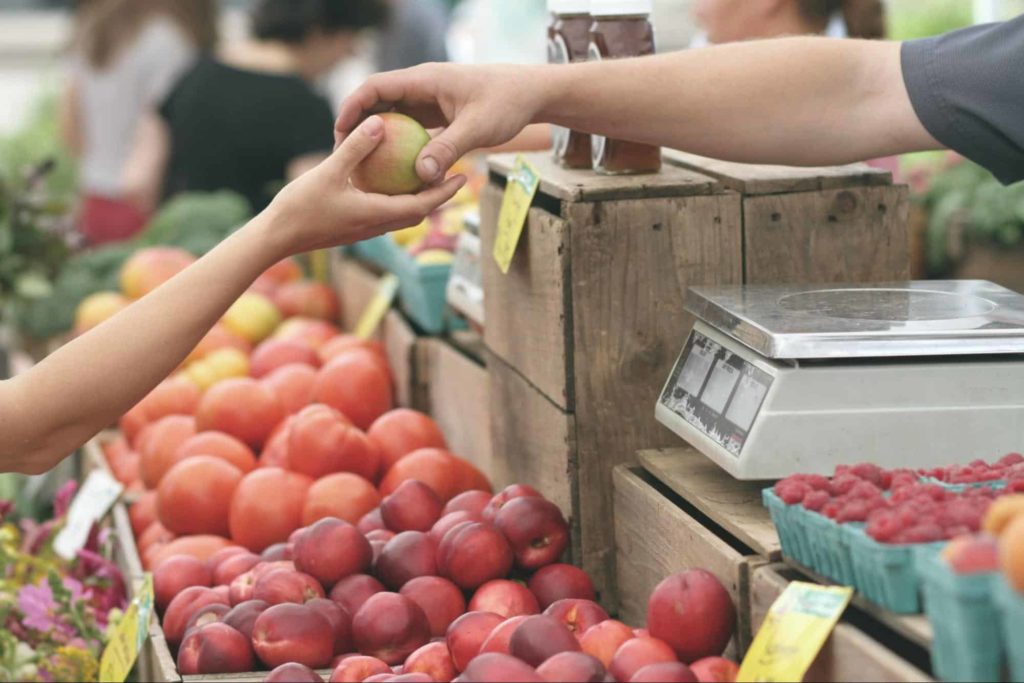 From juicy berries and peaches to leafy spinach and plump tomatoes, the variety is seemingly endless at Parkdale Market. I particularly love Rochon Gardens for its fresh, high-quality produce.
One of the highlights of this market is the incredible prices on fresh fruit and the delicious apple cider available in the late summer and fall.
As you browse the stalls, be sure to look for the green and brown banners that indicate whether you're buying directly from a local farmer or from a reseller with imported fruit. It's important to know who you're supporting with your purchases!
For me, my standout experience at Parkdale Market is the lady who makes incredible salads to order, using only the freshest ingredients. They're the perfect snack to enjoy while taking a leisurely stroll through the market.
3. Flowers & Houseplants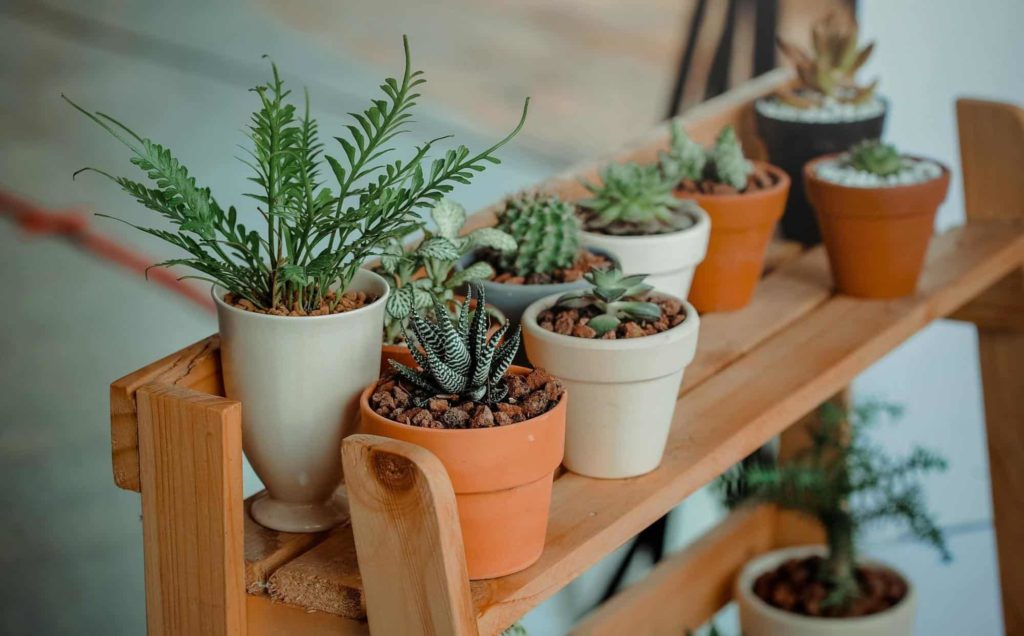 If you're a plant lover, then Parkdale Market is the place to be, especially since the last two years allowed people's obsession with houseplants to take off. And so, plant nurseries like Ferme Thuya and Donagh Farm popped up to help with the supply.
The markets offer a wide range of options, from fresh organic herbs to tropical plants with names that require a quick Google search.
But that's not all — while you're on the hunt for your new green friend, you can also pick up a gorgeous floral bouquet from vendors like Flowers of the Field.
There's also the Ottawa Flower Market, which is a collective of local flower farmers that pop up monthly at Parkdale Market. It offers an array of beautiful blooms to brighten up your home.
Walking through the markets, you'll feel like you've entered a garden oasis in the heart of the city. The aroma of fresh plants and flowers fills the air, and the colorful displays are a feast for the eyes.
And not only will you be able to find the perfect plant or bouquet, but you'll also be supporting local businesses and farmers in the process.
4. Locally-Made Yarn and Cloth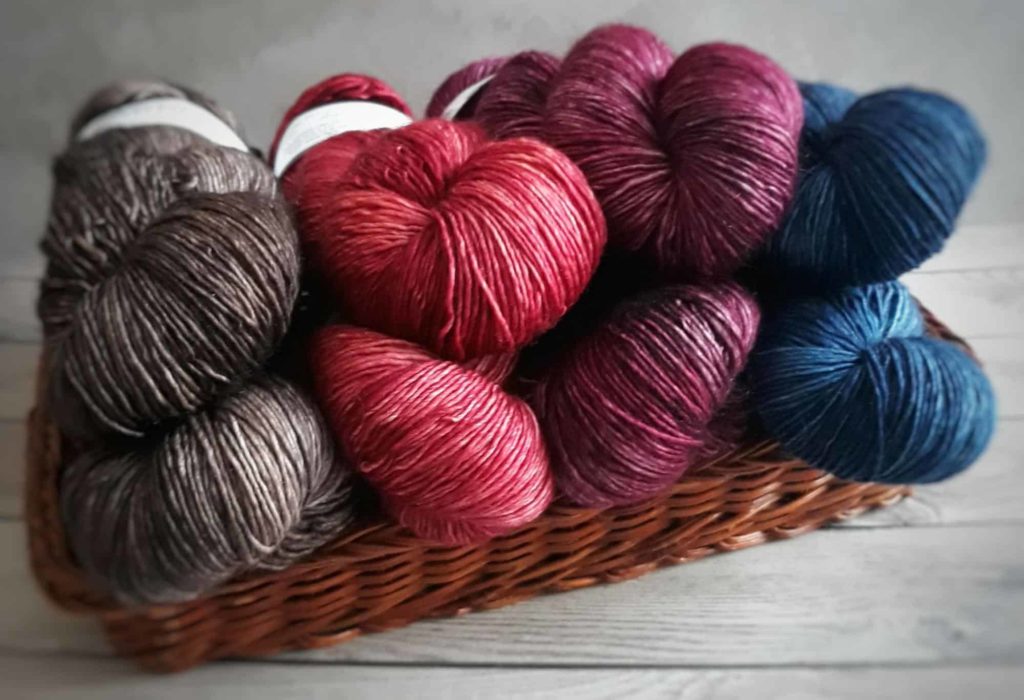 If you're looking for unique and ethically-sourced gifts or cozy winter accessories, Alpaca Tracks is the perfect stop for you at the Parkdale Market.
This family-owned business started with just eight alpacas after a trip to Peru and has since grown to be a favorite among visitors. The alpaca fleece is carefully sorted by micron, grade, and length to ensure the highest quality products.
From soft and warm alpaca yarn and rovings for knitters and weavers to cozy socks, mittens, hats, and scarves for those cold Ottawa winters, Alpaca Tracks has everything you need to stay warm and stylish.
It even offers alpaca insoles and dryer balls for those looking for natural and sustainable alternatives! What's more, it also sells handcrafted wooden Christmas ornaments to raise money for a live alpaca for a family in Peru every Christmas.
So when you buy from Alpaca Tracks, you're sure that your money is going to a good cause!
5. Fine Handmade Pottery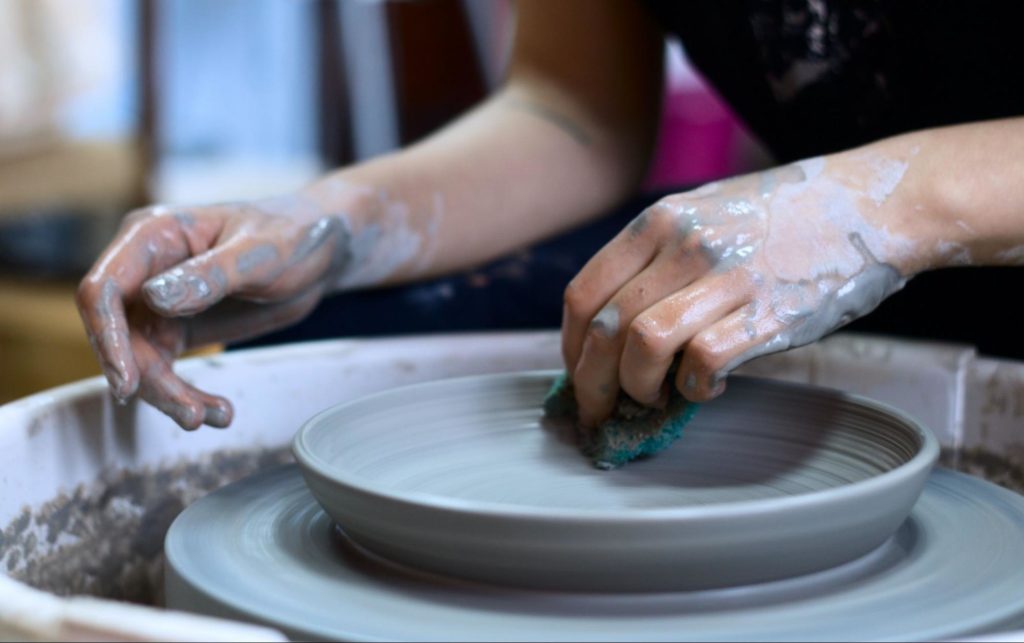 When my house starts to feel a bit drab, I look for the unique and beautiful pottery pieces available at Parkdale Market, which add a touch of elegance to any home. My go-to is Arabesque Pottery, which is another must-visit at the market.
Diane Sullivan, the talented artist behind Arabesque Pottery, has a Master of Fine Arts in Ceramic Art and has been creating stunning pottery pieces for over 30 years.
Her dedication to her craft is evident in every piece she creates, and her work has won numerous awards over the years. She specializes in creating functional pottery that is not only beautiful but also durable and practical for everyday use.
Arabesque Pottery isn't just a shop because it's also a reflection of Diane's life and passion for pottery. She lives above her shop in Williamsburg, Ontario, surrounded by her creations and the tools of her trade.
And since 2010, she's been selling her work at the Ottawa Farmers' Market, bringing her unique and stunning pieces to the people of Ottawa. So stop by Arabesque Pottery because you definitely won't be disappointed by the beauty and quality of Diane's work!
6. Sustainably-Sourced Honey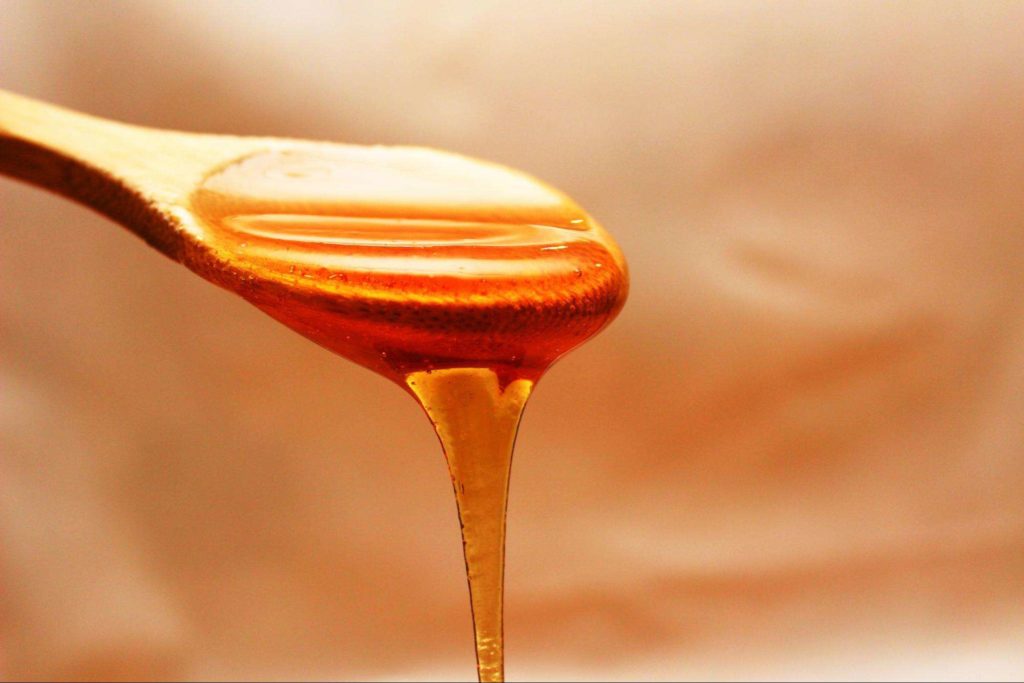 Have you ever tasted honey so pure, so flavorful, that you could almost taste the flowers the bees visited? Look no further than Blue Shoes Honey, a family-run business that treats its bees with the love and respect they deserve.
While many businesses strive for size and quantity, Blue Shoes Honey is all about quality and the bees' well-being. Its operation may be small, but its passion for producing superior artisanal honey is mighty.
With a commitment to the local community, Blue Shoes ensures that its honey is free from synthetic chemicals that harm the bees and compromise the purity of the honey.
Blue Shoes Honey's dedication to preserving the natural goodness of its honey is evident in its process. It cold-processes the honey or minimally heats it in small batches to maintain its unique floral character, pollen content, and natural enzymes.
Personally, I love spreading honey on toast, drizzling it over yogurt, or adding it to my afternoon tea.
7. Freshly-Tapped Maple Syrup and Maple Snacks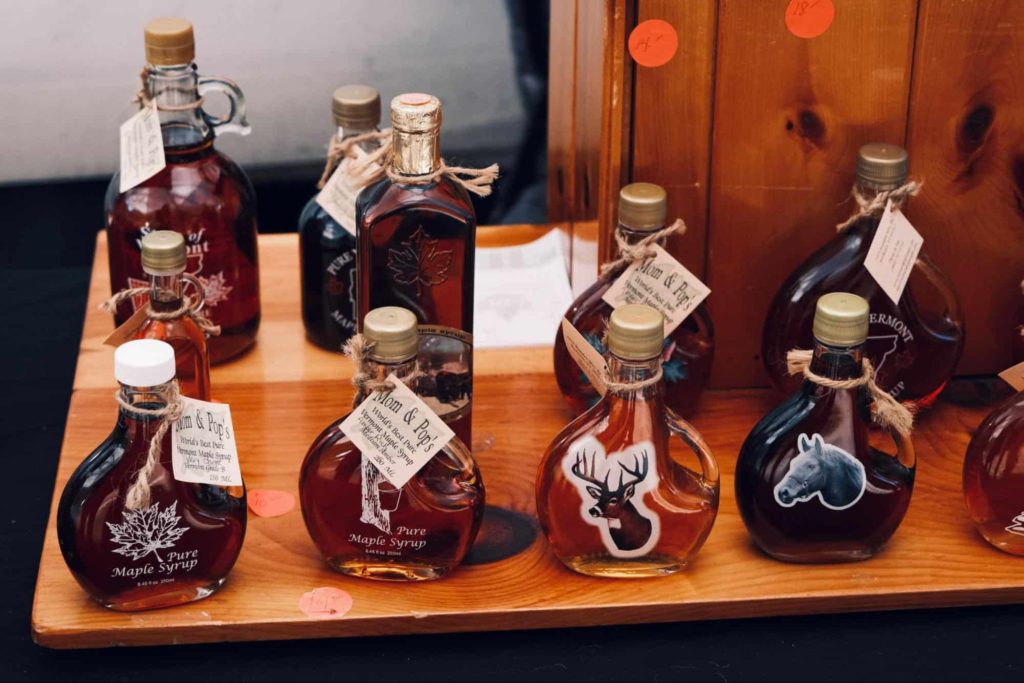 If we're talking about maple syrup, Garland Sugar Shack is where the sweetest magic happens. The Garland family has been perfecting their maple syrup production for years now since they started with just a few hundred taps and boiling on a box stove.
They now have 5,000 taps and are still expanding, but right now, they operate with a 4'x16′ wood-fired evaporator. It collects sap from 4 different bushes of a mix of soft and hard maples.
They pour their heart and soul into every drop of their delicious syrup, creating the perfect blend of sweetness and richness that will make your taste buds dance.
At Garland Sugar Shack, you'll find a lip-smacking array of maple-inspired products that'll have you licking your fingers and begging for more. From velvety maple butter to heavenly maple candies, tangy maple jelly, and delicate maple sugar, it has it all.
And if that's not enough, it also has maple tarts, maple cones, maple popcorn, and even maple cotton candy!
8. Locally Grown and Fermented Wine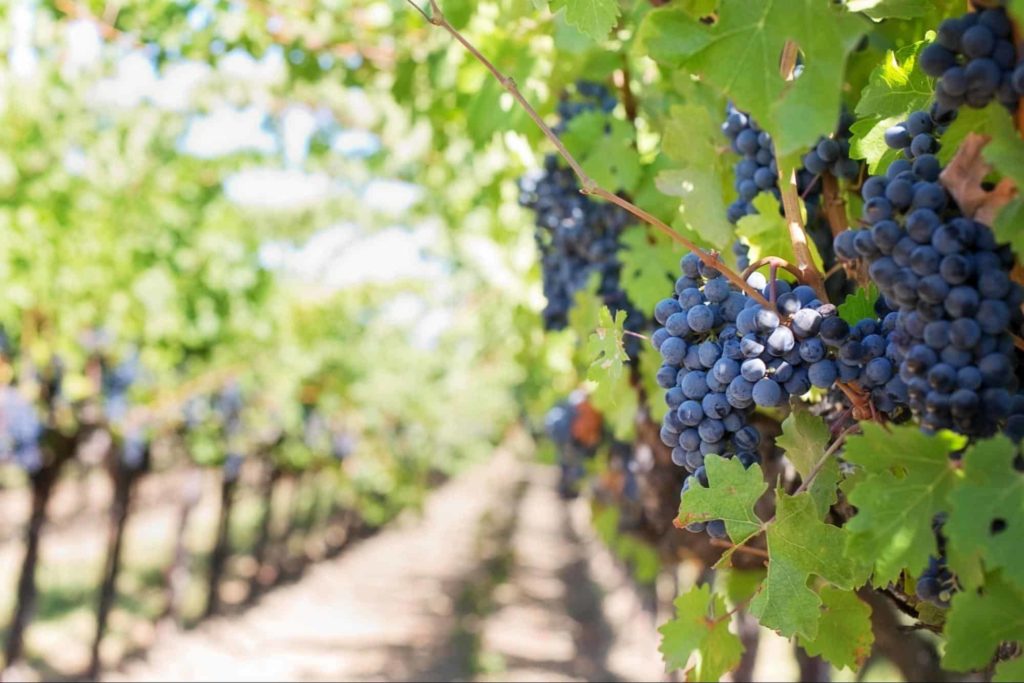 Green Gables Vines Winery is a testament to the beauty and bounty of the Canadian landscape. With 4,000 winter-hardy vines planted in its very own vineyard, it's proven that wine can thrive in even the harshest of climates.
The success of its hardy varieties has been nothing short of spectacular, as it takes advantage of its unique "terroir" to create some truly exceptional wines. My favorite way to enjoy its wine is cuddled up on the couch with a glass and a good book.
9. Organically-Sourced and Made Alcohol & Spirits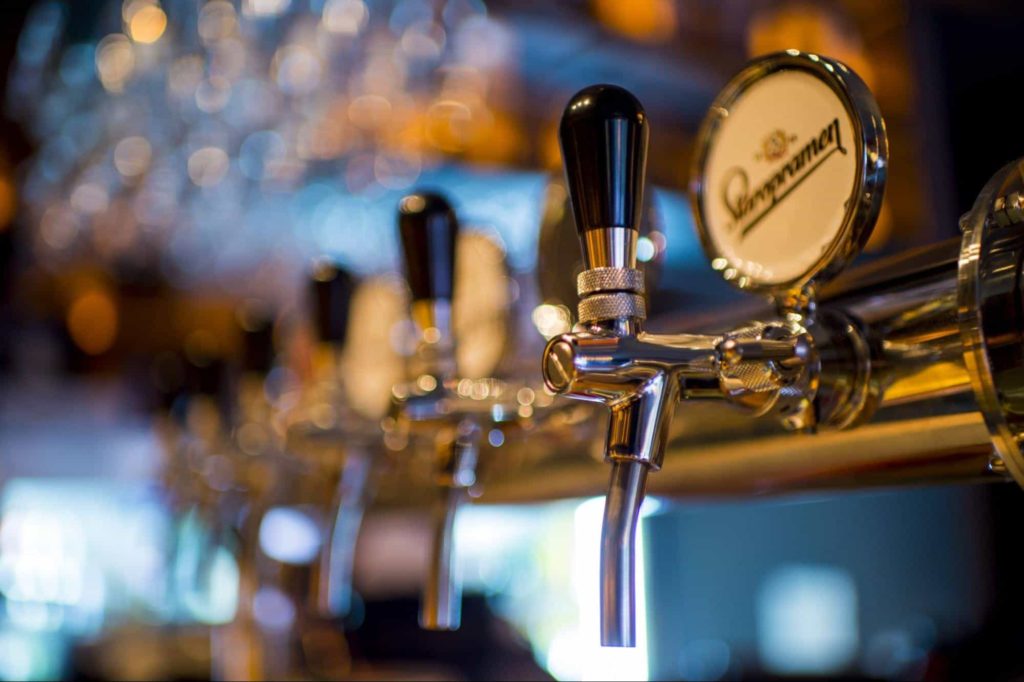 King's Lock Craft Distillery offers a unique blend of organic spirits as Ontario's first organic distillery. It's been recognized for its exceptional quality and has received an impressive 14 awards for its spirits.
It's not just the spirits that are exceptional, but also the process behind creating these drinks because, at King's Lock, everything is produced on-site. It uses only local organic grains and organic resources.
The result is a pure and natural product that you can feel good about drinking. From vodka and gin to rye and rum, each spirit is carefully crafted to perfection.
Whether you're a spirits enthusiast or a curious beginner, you'll find that the friendly and knowledgeable staff are eager to guide you through the distilling process.
And with a variety of tours and tastings available, you can get an up-close look at how its award-winning spirits are made!