Unleash Your Inner Adventurer: Discover Ottawa's Best ATV Tours!
Rev up your engines and get ready for an exhilarating adventure in the great outdoors! If you're searching for the best ATV tours in Ottawa, look no further.
We've scoured the rugged terrains and explored the hidden gems to bring you the ultimate guide to satisfy your thirst for adrenaline and exploration.
Prepare to embark on thrilling rides, witness breathtaking landscapes, and create memories that'll last a lifetime. So buckle up because we're about to unveil the most thrilling ATV experiences Ottawa has to offer!
1. Tom Irwin Adventure Tours
Website: http://tomirwinadventuretours.com/
Address: 636 Mill St Unit 2, Calabogie, ON K0J 1H0, Canada
Contact details: +1-613-362-2670 | [email protected]
Operating hours:
Thursday to Monday — 10:00 AM – 5:00 PM
Tuesday to Wednesday — CLOSED
Length: 3-5 HRS
Difficulty: Easy-Intermediate
Price:
Half-Day Tour ATV (1 & 2 person machines) – $329.00
Full Day Tour ATV (1 & 2 person machines) – $429.00
From the moment we arrived at Tom Irwin Adventure Tours, we were greeted with warm smiles and a genuine passion for providing an unforgettable experience. Tom Irwin himself, a former racer, knows the ins and outs of ATV tours like no other.
He offers guided tours on ATVs, Side by Sides, and even six-seater UTVs in the picturesque Ottawa Valley. What's fantastic is that each tour is tailored to the experience of the customers, so all of us felt comfortable and enjoyed the thrill without any worries.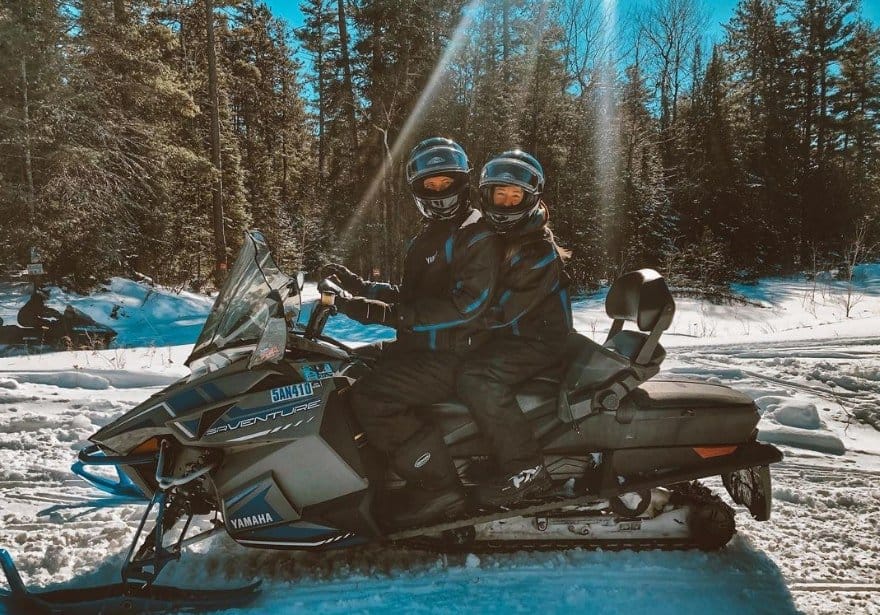 Our guides were absolute gems, taking us on an epic adventure and showing us the hidden gems of the area while sharing fascinating stories and info along the way.
The tour wasn't just about the exhilarating rides; it was about the breathtaking views as well!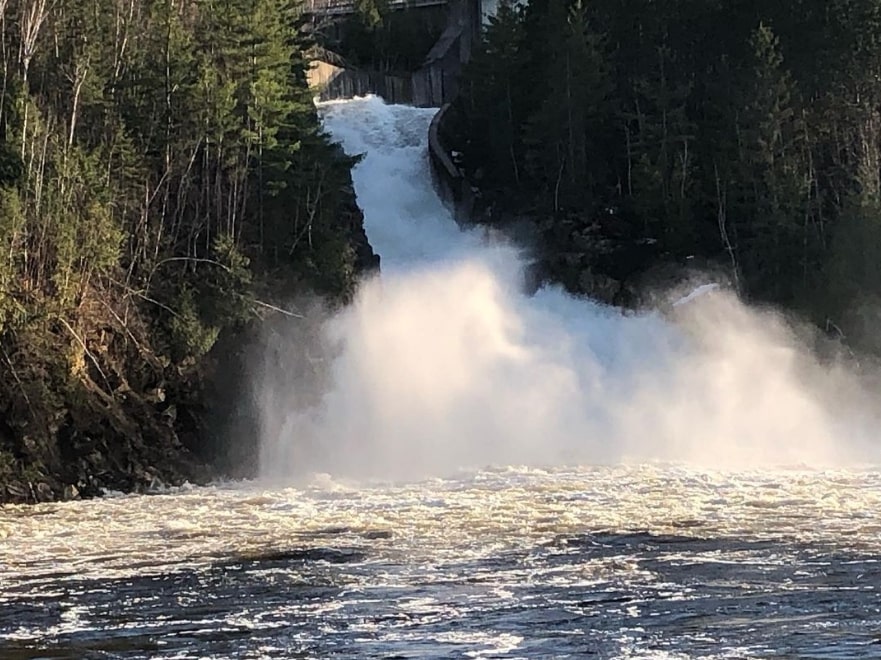 Pro Tip:
Because a Half-Day Tour is approximately 3 to 3.5 hours long, while a Full Day Tour is around 5 hours, don't forget to bring some water and stay hydrated during the ride.
If you get hungry, don't miss out on the 'Calabogie Hoagie' at the Redneck Bistro in Calabogie to easily tell everyone just how famished you are from the journey!
2. Marten River Lodge ATV Tours
Website: https://martenriverlodge.com/our-lodge/utv-adventures/
Address: 36 Marten River Rd, Marten River, ON P0H 1T0, Canada
Contact details: +1 705-892-2351 | [email protected]
Operating hours: 24/7
Length: 2-3 HRS
Difficulty: N/A
Price:
UTV Adventures (2 HRS) 1st Two Guests – $110.00

Each Additional Guest – $55

UTV Adventures (3 HRS) 1st Two Guests – $155.00

Each Additional Guest – $78
The first thing we noticed was the top-notch equipment provided by Marten River Lodge. It uses the Polaris model machines, so from the start, you can rest assured that it's going to be a thrilling ride.
The fully automatic, 4-wheel drive ATVs were a dream to handle for us, making the entire journey smooth and enjoyable. What's more, the trails on this tour were an absolute delight!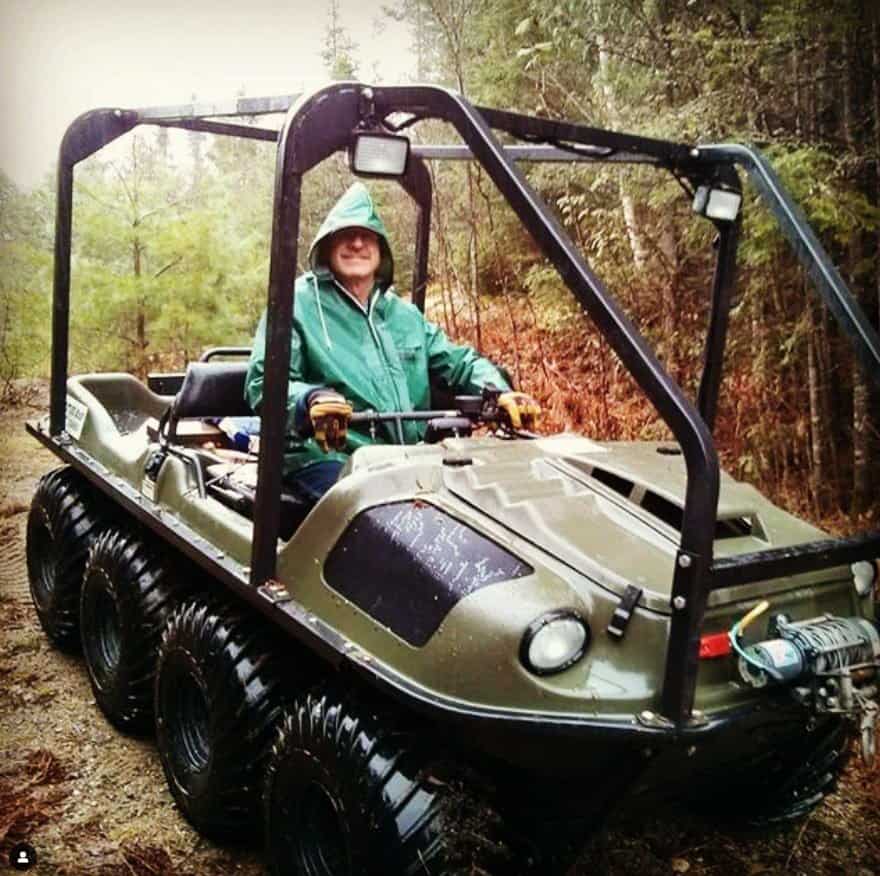 Picture yourself cruising through long winding roads that stretch for miles, tracing the paths of old logging roads and hydro lines. But the real adventure lies in venturing deep into the untamed wilderness.
Marten River Lodge will take you to seldom-seen bogs, old-growth forests, and secluded lakes that will leave you in awe of Mother Nature's wonders.
It's also unique because it's one of the very few lodges in Northern Ontario that offer this sort of thrilling experience. Imagine hopping into a top-of-the-line Honda UTV, fully equipped with 4-wheel drive and capable of carrying up to 4 passengers and a driver.
These UTVs weren't only comfortable but were also easy to ride, so it was all too easy to just focus on the adventure itself.
As you pass the trails, keep your eyes peeled for animal tracks and the possibility of encountering wildlife. The wilderness of Northern Ontario is teeming with natural beauty, and Marten River Lodge grants you the privilege of immersing yourself in it!
Pro Tip:
If you don't want to end your ATV adventure too soon and want to try out other fun outdoor activities, you can rent one of Marten River Lodge's fully-furnished cottages. It's got fishing and hunting activities that you can try out too!
3. Horwood Lake Lodge
Website: https://www.horwoodlakelodge.com/atving/
Address: Timmins, ON P4N 2K3, Canada
Contact details: +1 866-242-9992 | [email protected]
Operating hours: N/A
Length: 3km+
Difficulty: Easy-Intermediate
Price: N/A
As soon as I arrived at Horwood Lake Lodge, I was practically vibrating in anticipation and excitement. You can use your own trusty ATV, but I decided to ride the lodge's reliable 4×4 Polaris for my adventure.
The vast network of trails and roads in this breathtaking wilderness felt like it was inviting me to explore its hidden gems. From the moment I revved up my engine, I was immersed in a world of natural wonders.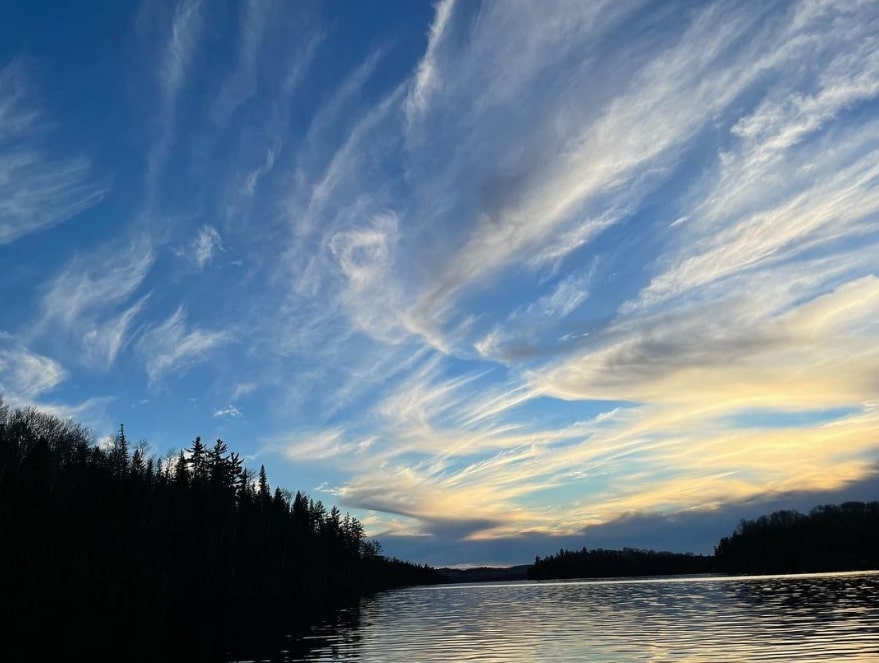 The trails wound through awe-inspiring landscapes, revealing the untouched beauty of the surrounding wilderness. And as I maneuvered through the rugged terrains, the wind rushing against my face, I couldn't help but feel a sense of freedom and exhilaration.
What I really appreciated about Horwood Lake Lodge is it understands that each adventurer craves a unique experience. Whether you prefer a fast-paced ride or a more leisurely pace, it can easily adapt to your needs.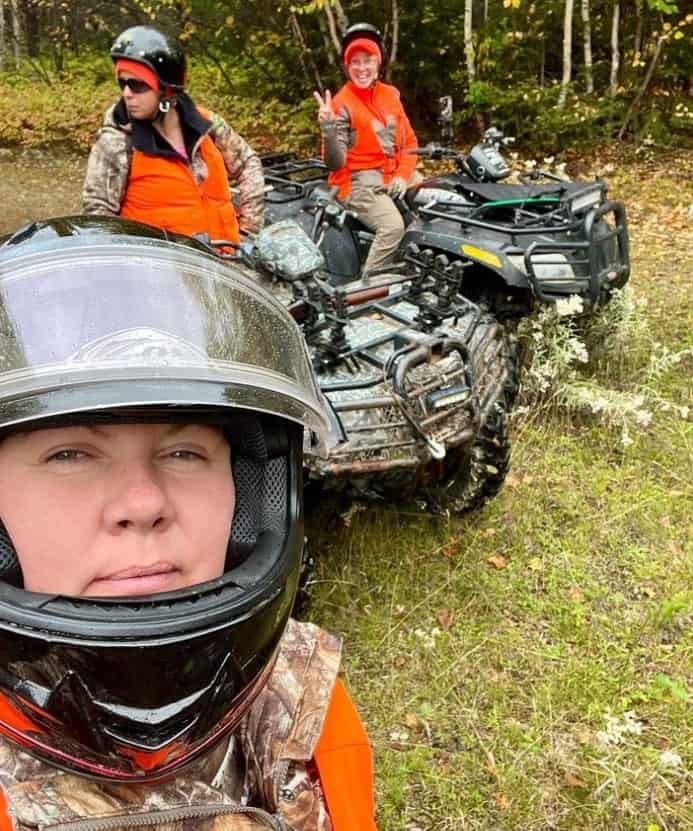 It even provides a detailed trail map and orientation so that you can roam the vast wilderness to your heart's content. It also prioritizes your safety and comfort, ensuring that your ATV experience is nothing short of extraordinary.
The knowledgeable and friendly guides were always ready to offer assistance and share their expertise, making the journey even more enjoyable.
Pro Tip:
After a day filled with adrenaline and exploration, you can rest in the cozy cabins at Horwood Lake Lodge itself.
Horwood Lake Lodge also offers an exclusive number of trips each week, so make sure to secure your spot in advance!
4. Mukwa Adventures
Website: https://mukwa.ca/
Address: Espaniel Rd, Massey, ON P0P 1P0, Canada
Contact details: +1 705-208-0477 | [email protected]
Operating hours: Monday to Sunday — 9:00 AM – 9:00 PM
Length: 4-8 HRS
Difficulty: Easy-Intermediate
Price: N/A
Mukwa Adventures isn't bound by one location — it's fully mobile, allowing you to go on epic adventures from Manitoulin Island all the way up to Dubreuilville. The sheer freedom to explore these vast trails is an adventure enthusiast's dream come true.
While at Mukwa Adventures, I was met with exceptional guides who led the way with expertise and enthusiasm. The guides had a wealth of knowledge and ensured every moment was filled with fun while maintaining our safety.
They provided all the necessary safety gear, top-of-the-line ATVs, and comprehensive training, making sure we were well-equipped for our once-in-a-lifetime adventure.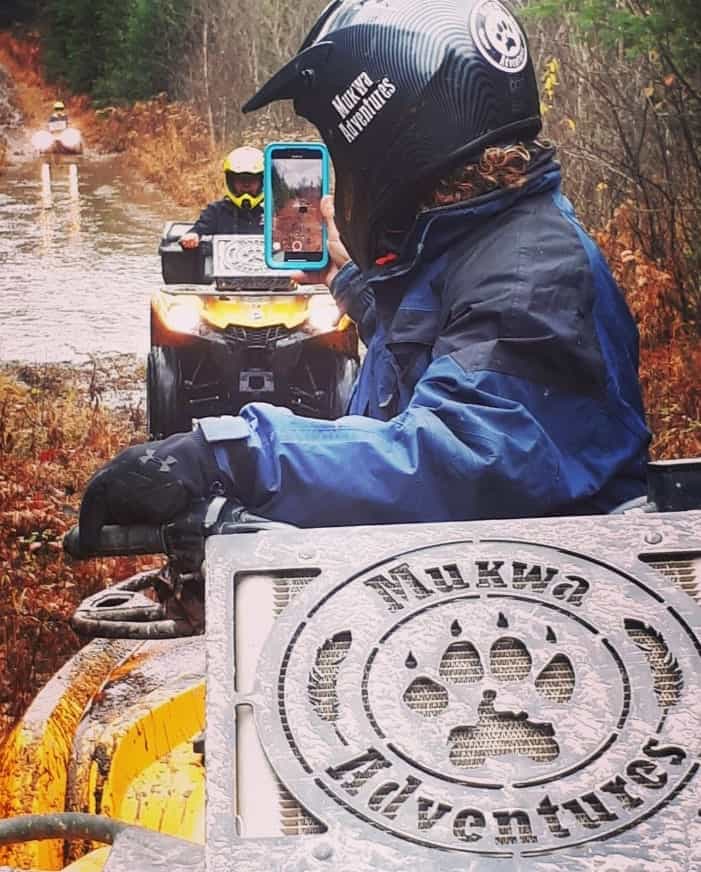 One of the standout features of Mukwa Adventures is its collaboration with local lodges and resorts, so we got to unwind after a day of mud-splattering fun and trail exploration.
If you're looking for a taste of excitement, the half-day tour is perfect for you! It's got four hours of guided ATV exploration, along with safety training and top-notch equipment.
If you have more time to spare and want an even more immersive experience, the full-day tour is an absolute must. Buckle up for eight hours of adrenaline-pumping adventure as you navigate through the wilderness with expert guidance.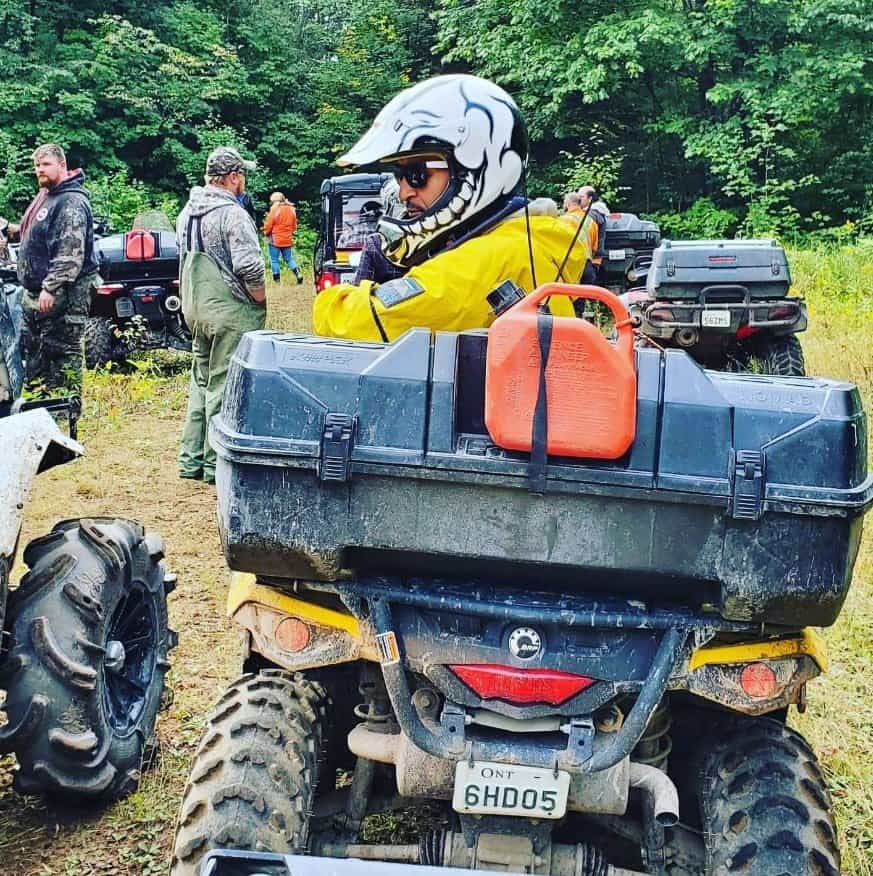 But if you're ready to immerse yourself completely in nature, the weekend tour is the ultimate ATV adventure. Go on a three-day journey from Friday to Sunday, filled with thrill-packed rides, meal breaks, and accommodations at local lodges and resorts.
It's an opportunity to truly connect with nature and create memories that will last a lifetime!
And if you have a specific vision for your ATV adventure, Mukwa Adventures is here to make it a reality. It also offers custom tours that cater to your unique preferences.
Pro Tip:
Take a rest at the Cutler Lake Resort, Ritchie Falls Resort, or Massey Motel after a day of fun. It's the perfect way to recharge for another day of thrilling ATV escapades!
5. French River ATV Tours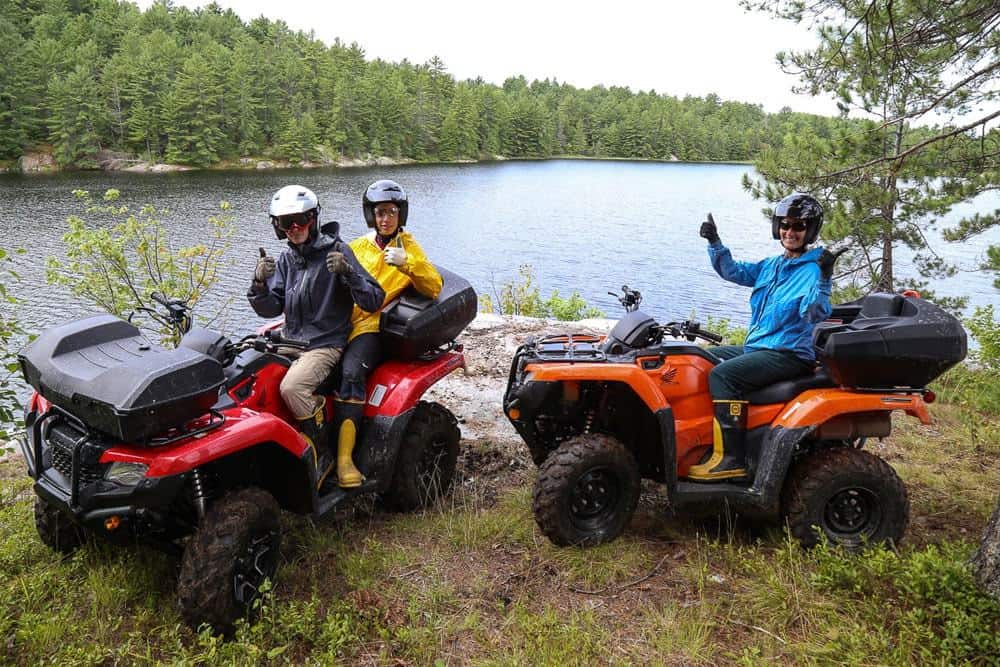 Website: http://www.frenchriveratvtours.com/
Address: 1203 Highway 64 RR #1, Alban, ON P0M 1A0, Canada
Contact details: +1 705-677-7612 | [email protected]
Operating hours:
Monday to Friday — 9:00 AM – 9:00 PM
Saturday & Sunday — CLOSED
Length: 5 HRS
Difficulty: Easy-Intermediate
Price:
ATV Main Driver – $299+
Adult Passenger – $149+
Child Passenger – $90+
Your own ATV – $149+
French River ATV Tours offers an adventure like no other, whether you're a seasoned rider or a beginner looking for an adrenaline rush. This tour is perfect for any occasion where fun is a non-negotiable ingredient.
Every event becomes an opportunity to create unforgettable memories and bond over the shared thrill of conquering the trails.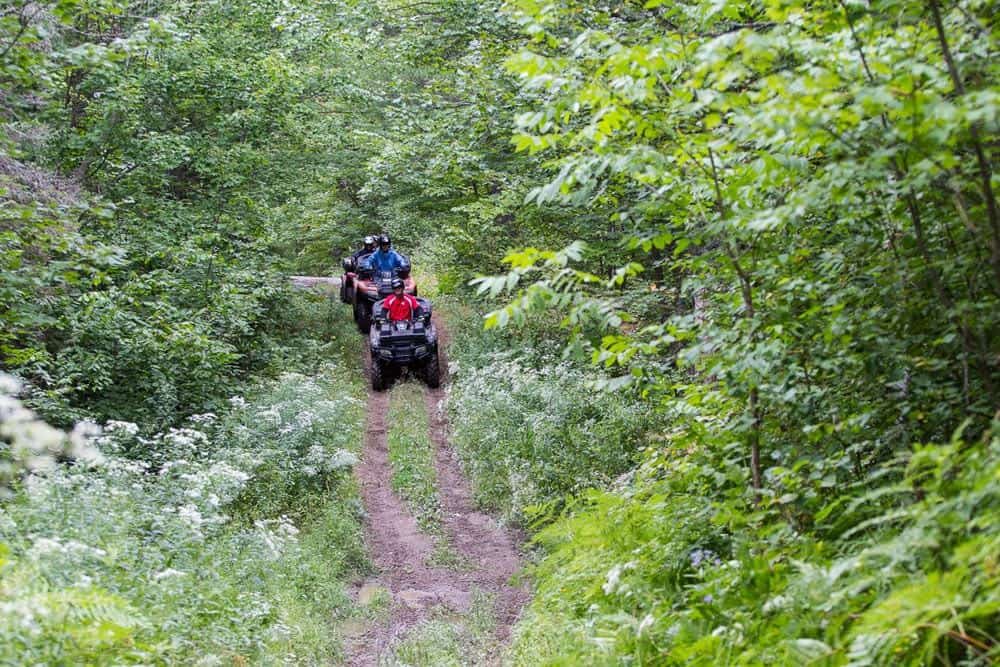 We started our journey at the headquarters near Alban, where we received comprehensive safety and operational instructions. We were provided a test drive to ensure that we're ready to conquer the trails like a true ATV champion.
After all the preparation, our 5-hour adventure started, and we got to explore the very best of the French River trails. We told the guides what exactly we wanted to achieve with our trip, and they were more than happy to customize it to our needs.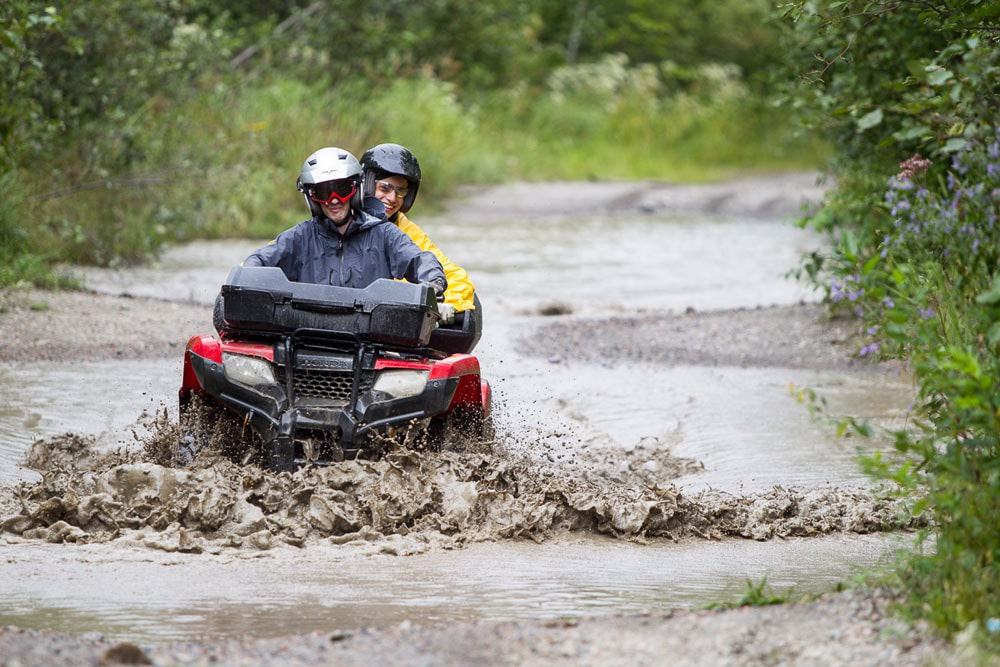 Pro Tip:
Make the most of your trip by booking with French River ATV Tour's sister companies, Presqu'ile Cottages and French River Boat Rentals. They'll provide you with a full adventure package tailored to your desires, plus accommodations!
6. Mountainview Lodge ATV and Sled Tour
Website: http://mountainviewlodge.ca/rentals/atv/
Address: 4280 ON-556, Goulais River, ON P0S 1E0, Canada
Contact details: +1 705-781-3329 | [email protected]
Operating hours: N/A
Length: 4-8 HRS
Difficulty: Easy-Intermediate
Price:
Half-Day ATV (Add $50.00 w/ guide) – $200.00 + tax
Full Day ATV (Add $100.00 w/ guide) – $375.00 + tax
WEEKENDS Half Day (Add $50.00 w/ guide) – $250.00 + tax
WEEKENDS Full Day (Add $100.00 w/ guide) – $450.00 + tax
Guided Tour (w/ rental) Half Day – $50.00 + tax
Guided Tour (w/ rental) Full Day – $100.00 + tax
Nestled on the picturesque Goulais River and just a short 30-minute drive from the Michigan/Ontario border at Sault Ste. Marie lies Mountainview Lodge. Based on my own experience, it's a haven for those craving an exhilarating day in the great outdoors!
The breathtaking landscapes and the feeling of the wind rushing through your hair as you explore the hidden trails and scenic wonders can't be beaten.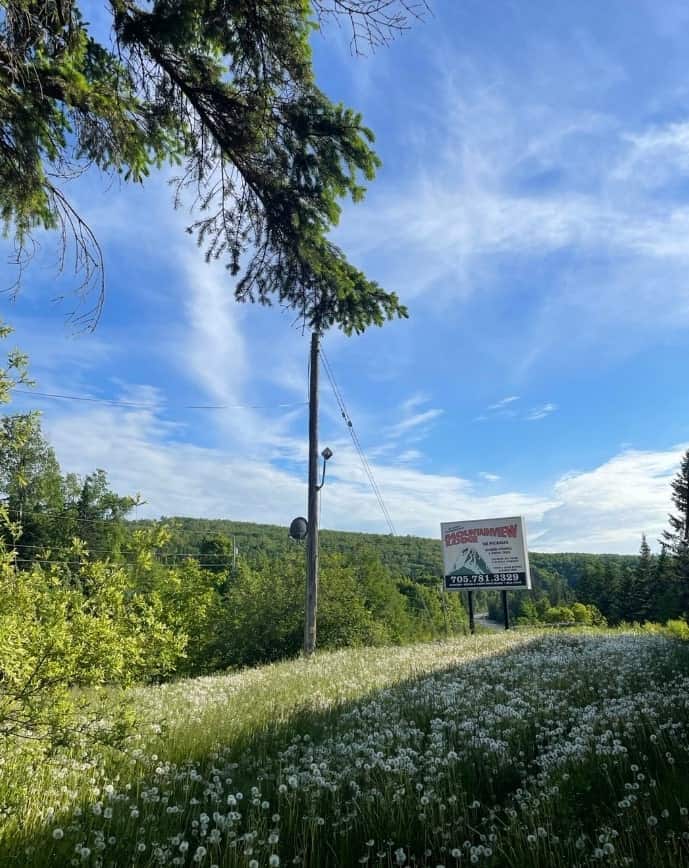 Mountainview Lodge provides both 4-hour and 8-hour tours, but if you ask us, the best way to enjoy everything it has to offer is to take the whole day tour. You'll be captivated by the stunning natural beauty as you immerse yourself in the majesty of maple country.
Pro Tip:
Don't end your outdoor adventure too early by retreating to the cozy comfort of Mountainview Lodge's accommodations. With its inviting ambiance and warm hospitality, you'll be leaving with your fill of both excitement and satisfaction.
7. Thrill Seeker ATV Tours
Website: https://www.thrillseekeratvtours.com/
Address: 239 Station Rd, Marmora, ON K0K 2M0, Canada
Contact details: +1 647-892-9722 | [email protected]
Operating hours: Monday to Sunday — 10:00 AM – 6:00 PM
Length: 90+ mins
Difficulty: Easy
Price:
90 Mins Ride & Chill ATV Driver – $250
90 Mins Ride & Chill ATV Passenger – $130
Half-Day Bring Your Own ATV – $170
Half-Day ATV Driver – $340
Half-Day ATV Passenger – $170
Half-Day ATV Passenger (Under 16 years old) – $90
At Thrill Seekers ATV Tours, you don't need any past ATV experience to have the best fun of your life. It provides comprehensive safety and operational instructions before the tour to make sure you're enjoying the whole adventure while at your safest.
With experienced guides by your side, you'll navigate the trails with ease, ready to embrace the excitement that lies ahead.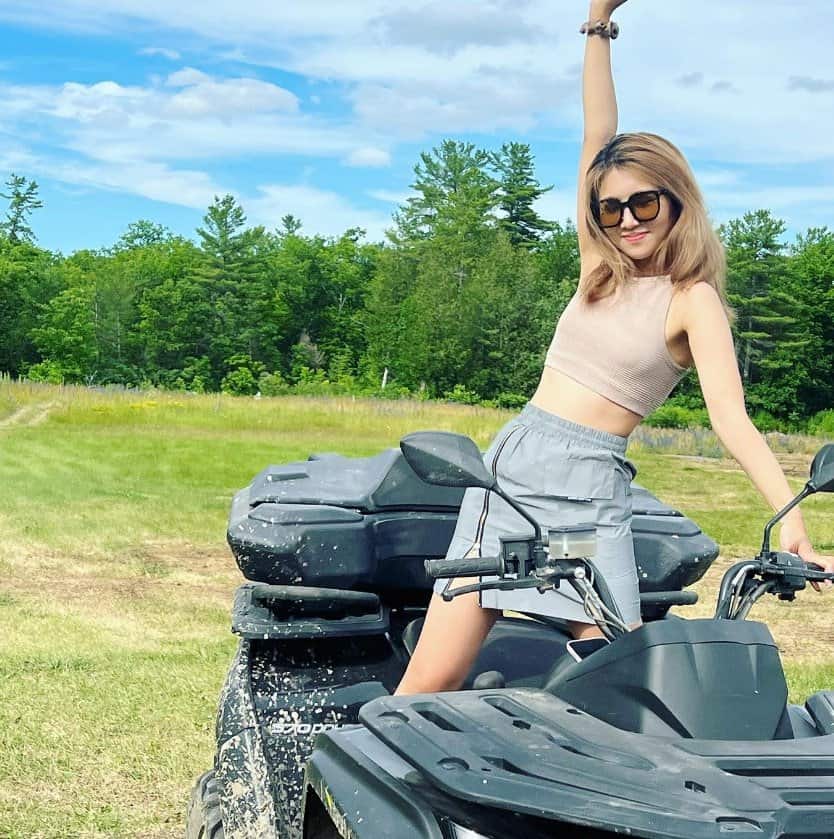 My journey with Thrill Seeker ATV Tours began near the mesmerizing Marmora Mine during a company event. What really impressed me was the flexibility of the tour because there are multiple trails available, so you can choose based on your level.
We also got to enjoy coffee and lunch in picturesque spots along the tour, giving us a taste of the scenic wonders and charming small towns in the area. It's an experience that'll no doubt stay with us forever.
Pro Tip:
Take a break during the tour and sit down for a steaming cup of coffee and a nice meal at some of the more scenic parts of the journey. Don't be afraid to grab a few selfies for your social media platform of choice too!
8. Outdoor Adventures
Website: https://outdooradventuresatv.ca/
Address: 521 Airport Road, South River, ON Airport, Last Airplane Hanger on the left
Contact details: +1 705-331-0304 | [email protected]
Operating hours: Monday to Sunday — 8:00 AM – 8:00 PM
Length: 1.5+ HRS
Difficulty: Easy-Intermediate
Price:
ATV Guided Tour (1.5 Hours) – $189.00 + HST
ATV Guided Tour (3+ Hours) $299.00 + HST
ATV Guided Tour (6+ Hours) BBQ Lunch – $399.00 + HST
Outdoor Adventures ATV was definitely a wild journey that got us through the captivating South River region. We conquered trails that twisted and turned all throughout forests, lakes, and rivers.
It's like riding a roller coaster through nature's playground! From gentle slopes to heart-stopping hills, not a single moment failed to make us feel alive.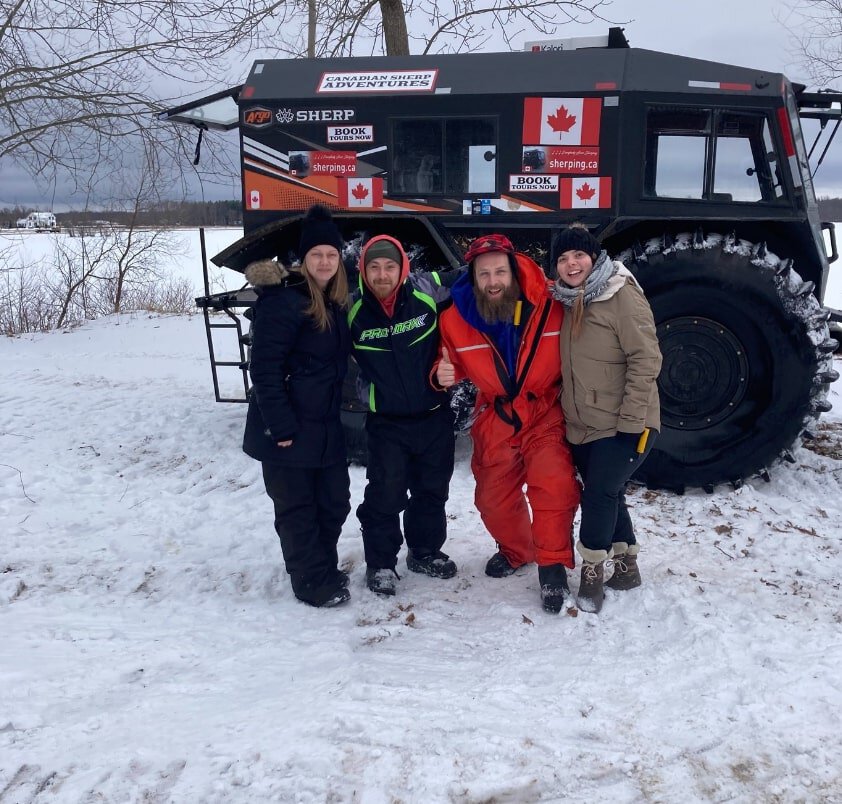 But the adventure didn't stop there because we also had some awe-inspiring wildlife sightings. We saw majestic deer, impressive moose, and even a bear during our ride!
And let's not forget about the pit stops, where we got the chance to take a break and eat some delicious hot dogs and hamburgers! It's the perfect opportunity to recharge, share stories, and take incredible photos.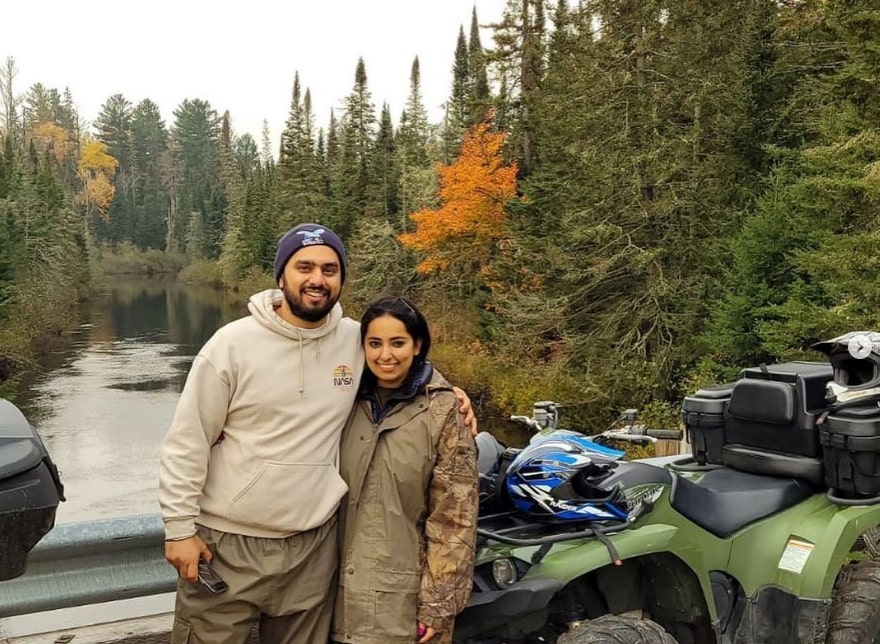 For those who want to relive the thrills, there's even an option to purchase the GO-PRO video of your trip!
Pro Tip:
Have a big group or just bask in nature's playground for longer?
Conveniently located near Algonquin Park, try out the park's on-site RV rental to be able to make the most of your trip.
What to Expect on an ATV Tour
Going on an ATV tour is a fun and exhilarating activity that almost anyone, regardless of experience, can try out. However, there are still a few things we have to keep in mind to make the most of our tour without putting our safety or comfort at risk.
What to Wear and Bring on an ATV Tour
When going on an ATV Tour, make sure to wear and or bring thick gloves, sturdy shoes, durable pants, a long-sleeved shirt, and sunscreen.
These items will ensure you're protected as you can be against the elements and prevent possible mishaps like sunburn.
Safety Precautions to Keep In Mind
As much as we want to focus on just having fun while on an ATV tour, it's still crucial to keep the following safety precautions in mind for your own sake:
Wear proper protective gear.
Check your ATV for any damage, and ensure lights and brakes work before getting on the vehicle.
Ride within your skill level by starting with easier terrains and progressing gradually.
Never ride under the influence and stay alert.
Ride within the designated areas.
Ride in a group or inform others where you're going.
Control your speed, especially in unfamiliar or rough terrain.
Maintain a safe distance from others, vehicles, and obstacles.
An Overview of the Equipment and Vehicles Used
During an ATV tour, you'll typically be using the following equipment:
ATVs: These are the main vehicles for the tour, designed to handle various terrains.
Safety Gear: Includes helmets, goggles, gloves, and sometimes knee and elbow pads.
Communication Devices: Two-way radios or Bluetooth headsets for group communication.
Trail Maps or GPS: Used by guides to navigate the trails and ensure the tour follows a designated route.
Toolkits and Repair Equipment: Carried by tour operators for minor mechanical issues.
First Aid Kits: Readily available for immediate assistance in case of injuries or emergencies.
Ottawa's Best ATV Trails
What makes Ottawa great is its abundance of trails and routes we explore with our ATVs, filled with awesome views and scenic spots you can't miss out on. That's why we gathered Ottawa's best ATV trails for you to try out asap!
Settler's Route Trail System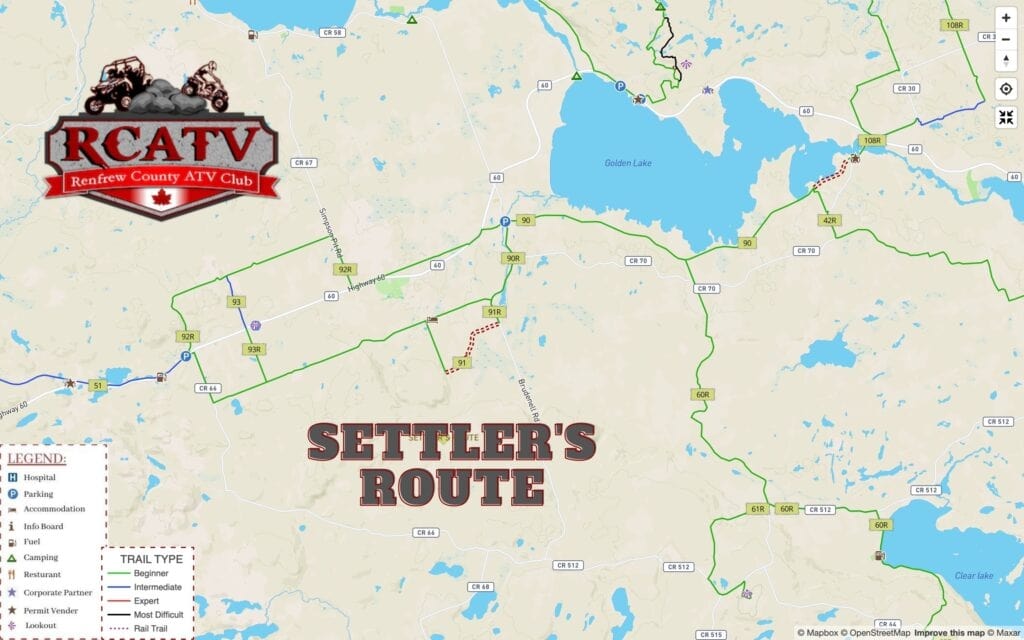 Address: Pikawkanagan – Killaloe – Wilno – Foymount
Length: 106km
Difficulty: Easy-Difficult
Spanning an impressive 106 kilometers, Settler's Route takes you on a journey from Pikawkanagan to Killaloe, Wilno, and Foymount. Brace yourself for an adventure that travels abandoned railbeds, gravel roads, and picturesque countryside landscapes.
As you try this scenic route, you'll encounter the rich historical essence of Renfrew County. Marvel at the sights of the region's storied past as you weave through charming small towns and rustic villages.
While the Settler's Route may not boast breathtaking views at every turn, its true beauty lies in its functionality. This trail serves as a vital connection between two popular trail systems: the Pakkotinna and the Opeongo.
It offers a seamless and convenient travel experience, allowing you to effortlessly explore the wonders of the B trail from Golden Lake to Wilno.
Uncover the historic charm of the Settler's Route Trail System, where captivating tales of the past intertwine with the thrill of off-road exploration.
Pro Tip:
Enhance your journey by staying overnight at Sands on Golden Lake, Deacon Escarpment Cabins, or Spectacle Lake Lodge. There, you can recharge and embrace the tranquility of the surrounding nature.
And don't miss the chance to indulge in a hearty Polish-inspired meal at the renowned Wilno Tavern.
Barron Canyon Route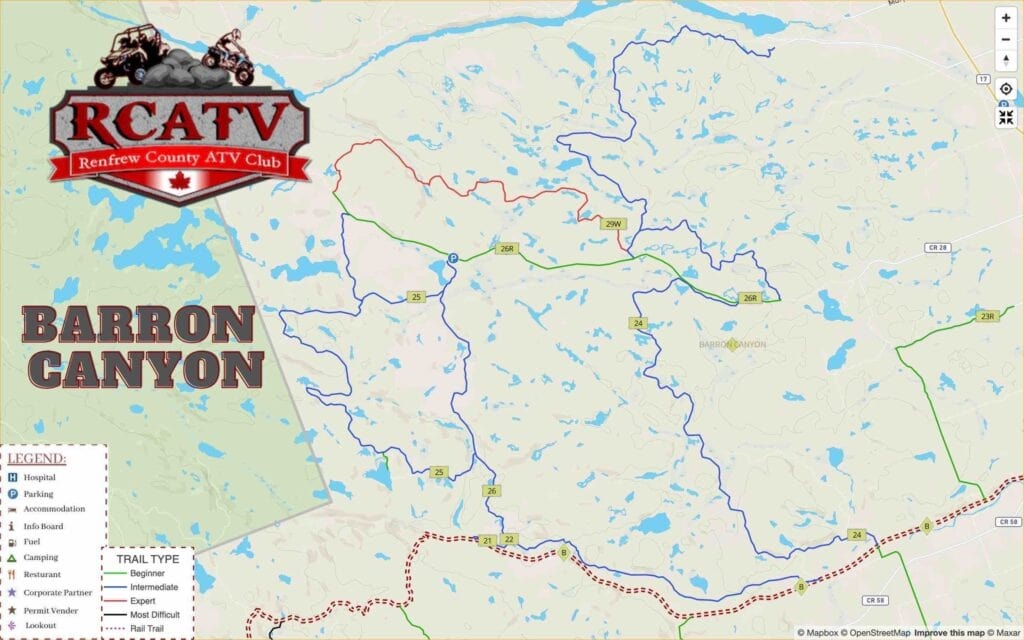 Address: Petawawa – Laurentian Valley – Barron Canyon
Length: 104km
Difficulty: Easy-Difficult
This thrilling journey takes you on a mesmerizing exploration of the rugged and untamed topography of the Ottawa Valley. From Petawawa to Laurentian Valley, the route finishes at the awe-inspiring Barron Canyon in Algonquin Park.
Prepare to be immersed in nature as you travel through old logging trails that wind their way through vast stretches of crown land. The trail presents enchanting landscapes, from dense forests to shimmering lakes and serene wetlands.
Each turn offers a new scene, captivating your senses and fueling your sense of adventure. And as you venture forth, keep your eyes peeled for the majestic wildlife that roams these lands.
Majestic moose, graceful deer, and elusive black bears may make an appearance during your trip. Beyond the thrill of the ride, these trails hold a special charm that stems from their connection to the surrounding natural wonders.
Get off the beaten path and discover hidden gems like Big Lake, Sand Lake, and Johnny Lake, or find a spot along the shores of Big Trout Lake for a delightful picnic.
Pro Tip:
Fill up your fuel tanks in Petawawa and Pembroke, as there are no refueling stations along the route. Ensuring you have ample fuel will keep your adventure running smoothly without any hiccups.
For a comfortable stay, consider the Holiday Inn in Pembroke, which offers a welcoming retreat where you can rest and rejuvenate after exploring the trails.
Opeongo Trail System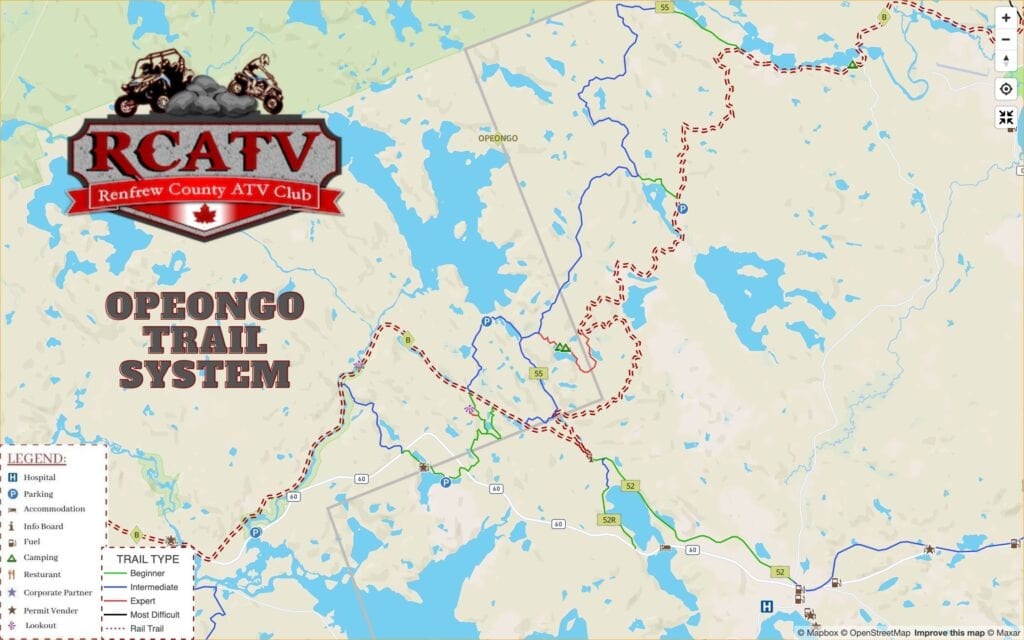 Address: Barry's Bay – Madawaska
Length: N/A
Difficulty: Easy-Difficult
Go on an ATV adventure of epic proportions along the legendary Opeongo Trail System, Ottawa's crown jewel of off-road exploration. This trail has a well-deserved reputation as the most popular route, and for good reason too.
Perhaps it's the allure of connecting with two other trail systems, or maybe it's the chance to immerse yourself in the charm of Barry's Bay that keeps riders coming back.
This trail weaves its way through lush forests, offering a verdant paradise for nature enthusiasts. The dense foliage creates a sense of seclusion and adventure as you navigate through the wilderness with anticipation.
Along the way, you'll encounter breathtaking lookout points that make the best photo spots in the Ottawa Valley!
Pro Tip:
Don't miss the opportunity to indulge in the mouthwatering delights of Charlie D's famous poutine during your trip. And after an exhilarating day on the trails, retreat to the comfort of the Pinewood Inn, where you can recharge for your next ATV trip!