Here's Your Ultimate Public Transportation Guide in Ottawa
For anyone without a private vehicle, you'll be completely reliant on Ottawa's public modes of transportation to get from one place to another.
Growing up, my parents made sure that I would be intimately familiar with the system so I can go around the city with little to no assistance. True enough, I learned how every mode of transport works while I commuted from school and eventually, from work.
While I do have a car of my own today, I still consider it to be very important to understand the ins and outs of the city's public transport system.
There are times when I can't rely on my vehicle such as when I take it out for maintenance or when the snow is too thick to drive around.
At first glance, Ottawa's transportation system might seem a bit overwhelming, but once you get the hang of it, it's quite simple to navigate.
Today, I'll be giving you a comprehensive look at Ottawa's public transportation systems so you can navigate the city with minimum difficulty and get to your desired destination with little to no problem.
What types of public transit are there in Ottawa?
Ottawa's public transport consists of buses, the O-Train, taxis, ride-sharing apps, and in the months between April and November, e-scooters.
For Ottawan locals such as myself, the O-Train and buses are the most prominent modes of transport available. Tourists will also find themselves relying on these to get around Ottawa if they don't have a private vehicle.
Each of these public transits was designed with the purpose of getting to specific locations at the fastest possible times.
Ottawa's transit stops are easily distinguishable through their giant red 'O' symbols to allow commuters to find them with little difficulty.
Now, let's talk about the various means of transport available here in Canada's capital.
Ottawa Bus Services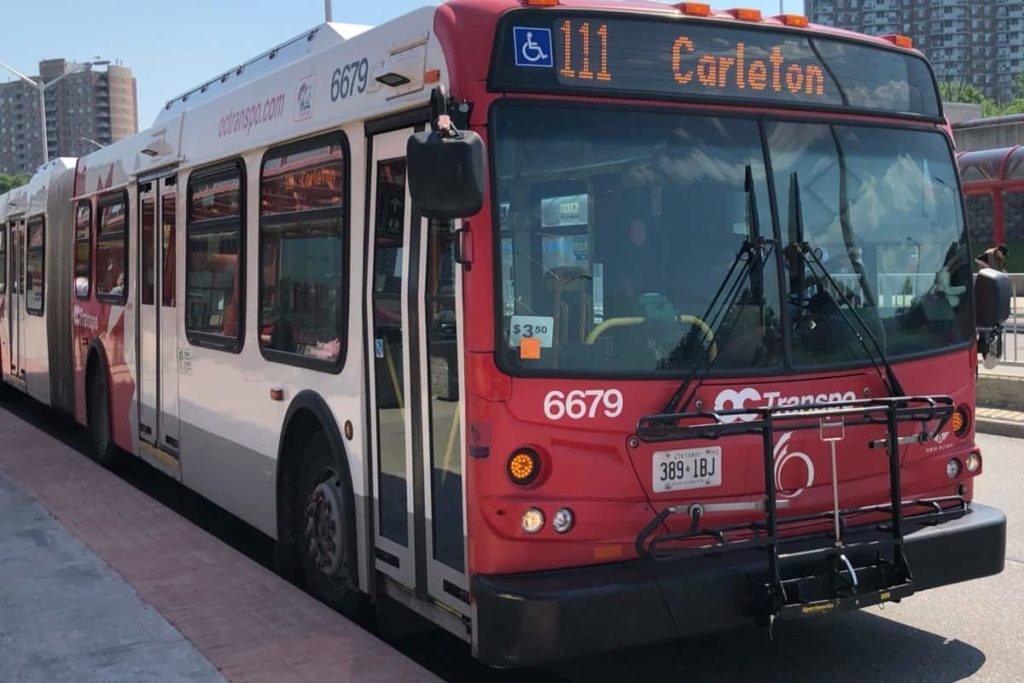 Ottawa's bus service offers different bus types for its passengers. These buses are available 24 hours a day, seven days a week but come in more limited numbers in terms of nighttime service.
Each bus has a specific route that serves a purpose based on the needs of Ottawan commuters. Here's an in-depth look at these routes so you can know which best suits your traveling needs.
Rapid Routes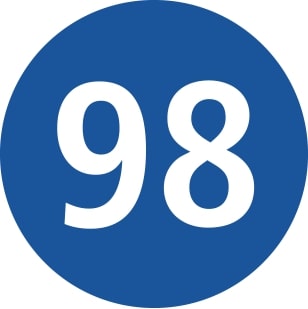 If you want to get to your destination quickly, rapid routes are your best choice since they offer infrequent stopping. These routes are marked by blue circles and operate exclusively in bus-only traffic corridors on all days of the week.
Frequent Routes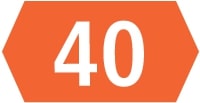 These routes are identified by their orange hexagon marking. Frequent routes operate on major roadways during weekday work hours from 6:00 am to 6:00 pm.
During the weekends, their frequency of travel slightly decreases so you can expect to see fewer of these buses during those days.
Local Routes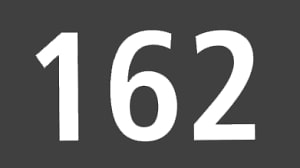 Ottawa's local routes are identified through their gray rectangle marks and were made to cover smaller, more specific locations that aren't covered by O-Trains and other bus routes.
In terms of arrival frequency, these buses are even less likely to appear compared to rapid and frequent routes.
Connexutesion Routes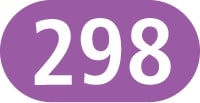 Finally, we have the purpled oval marked connexion routes. These routes are specifically intended to give commuters a reliable way of getting to the O-Train from residential areas during the weekdays.
During the weekends though, these bus routes do not operate and thus require other means of getting to O-Trains.
Ottawa Subway System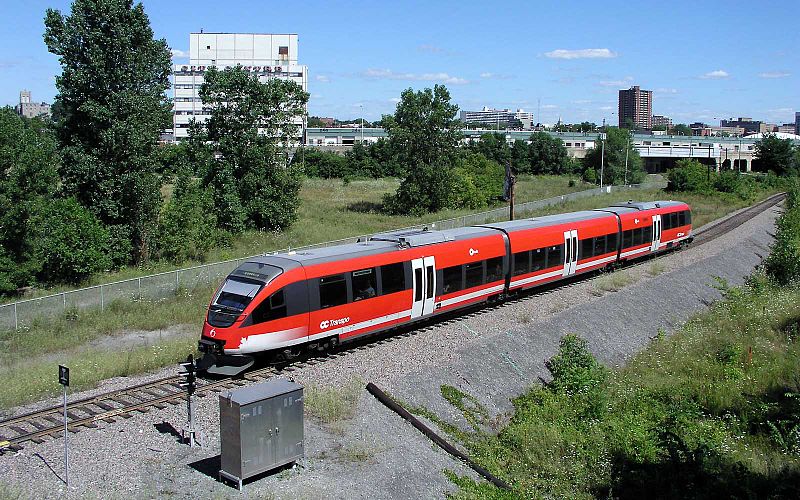 The O-Train rail system is Ottawa's main light rail transit system.
It is distinguished by two lines: the electrically-operated Confederation line and the diesel-operated Trillium line. These lines cover different areas of Ottawa but are connected by one station.
Depending on the day of the week, O-Trains have different schedules. Here are the O-Train operating runs so you don't miss a trip:
| Day | Time |
| --- | --- |
| Monday to Thursday | 5 am to 1 am |
| Friday | 5 am to 2 am |
| Saturday | 6 am to 2 am |
| Sundays and Holidays | 8 am to 11 pm |
Confederation Line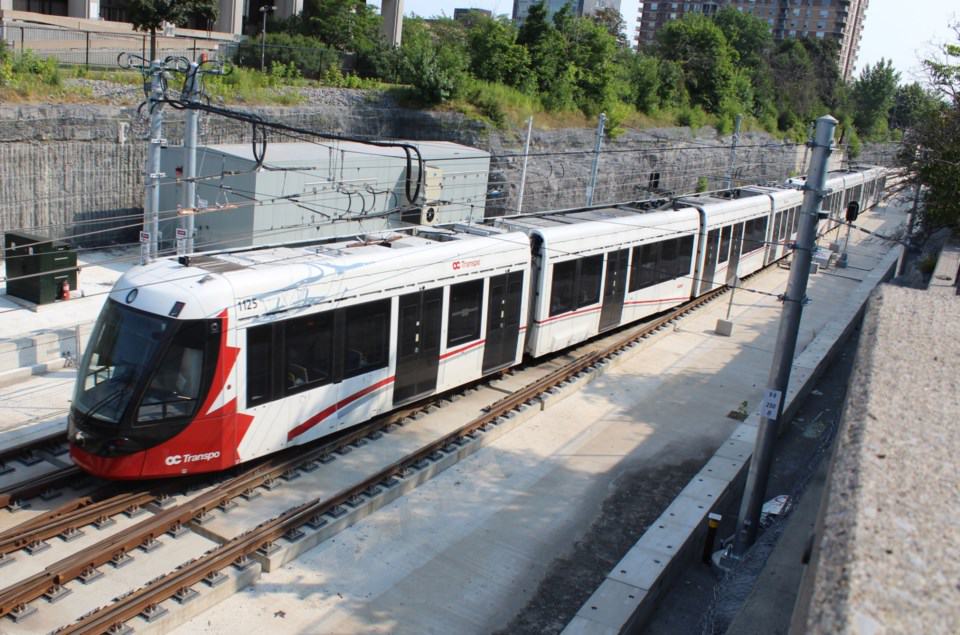 The red-marked Confederation Line provides frequent downtown service and links to the Trillium Line thru Bayview station. This makes it super convenient for people that need to get to destinations that only the Trillium Line passes by.
In terms of end-to-end journey duration, this line will give you an approximately 25-minute ride. This makes it possible for passengers to move across downtown Ottawa at a relatively rapid pace.
Trillium Line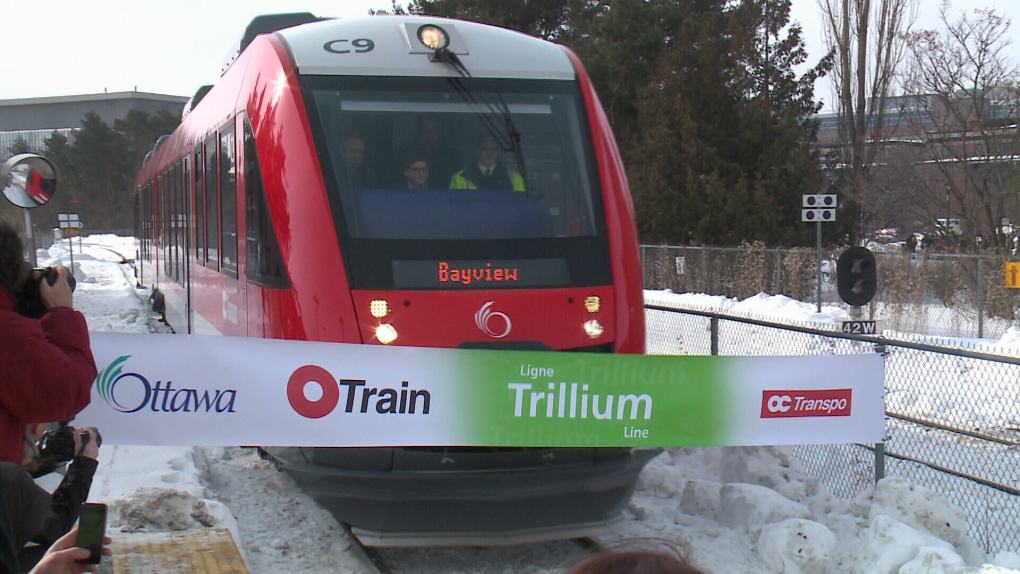 The Trillium line is the diesel-run line with the green circle designation on OC Transpo signage. The route of this line runs along the north-south between Greenboro and Bayview and travels less frequently in comparison to the Confederation line.
It comes by every 15 minutes and only accommodates a maximum of 260 passengers. If you ever need to take the train during rush hour, it might be a bit of a long wait.
Para Transpo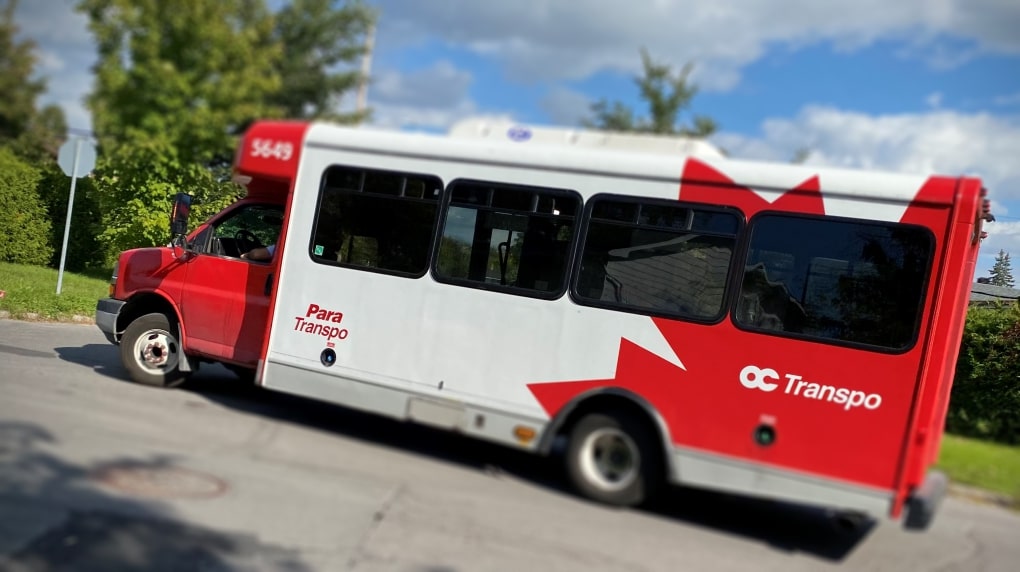 Para Transpo is a specialized transport service for individuals with disabilities that prevent them from boarding the O-Train or buses. This service picks them up right at their front doors and is payable through transit passes.
This system is a shared-ride, book-in-advance, service that is funded by the City of Ottawa and administered by OC Transpo. It provides its users with both a mini-bus and contracted taxi services within Ottawa's urban communities.
We also provide service between urban and rural areas and to Hull (in Gatineau).
Other Public Transport Available in Ottawa
Besides the usual buses and rail systems, Ottawa also features other modes of public transport options in the form of taxis, e-scooters, ride-sharing, and more.
These modes of transport can also be booked through the use of apps for ease of use.
Ottawa Taxi Services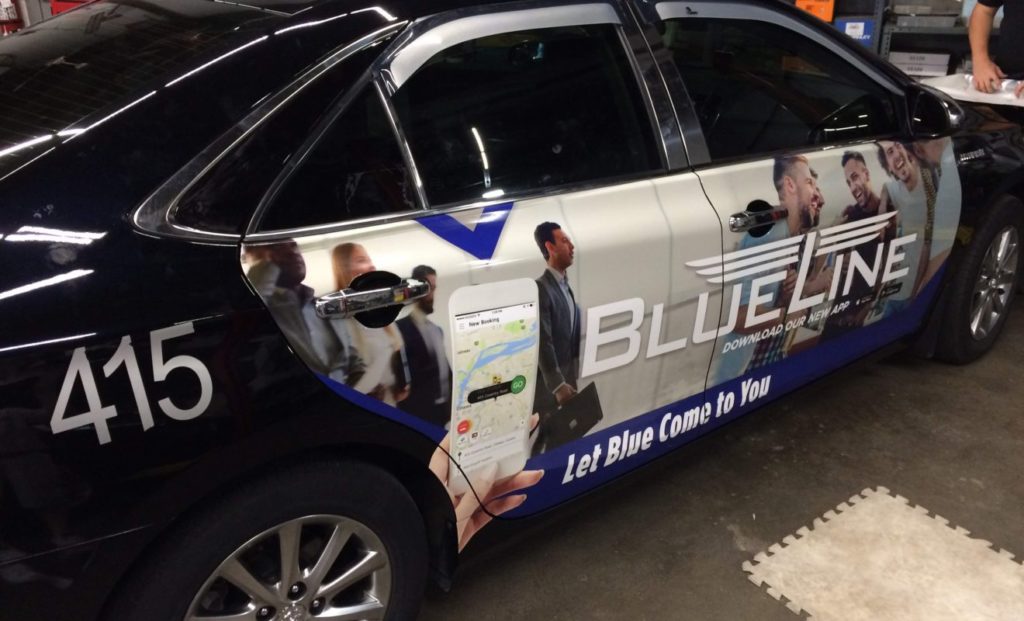 Ottawa's taxi service is run by Blue Line, the largest taxi service in the city. You have two options for booking a taxi — you can either call the hotline number at 613-238-1111 or book through Blue Line's taxi app.
E-Scooters
In the months between April and November when the weather is manageable, several companies will start offering battery-powered personal scooters. You can find these e-scooters parked throughout Ottawa and are rentable via the smartphone app.
Do note that they have some restrictions as to who can ride the scooters and where they can be taken to. These restrictions specifically look at the rider's age, ride zone limitations for the e-scooter, and more.
Ride-Sharing Apps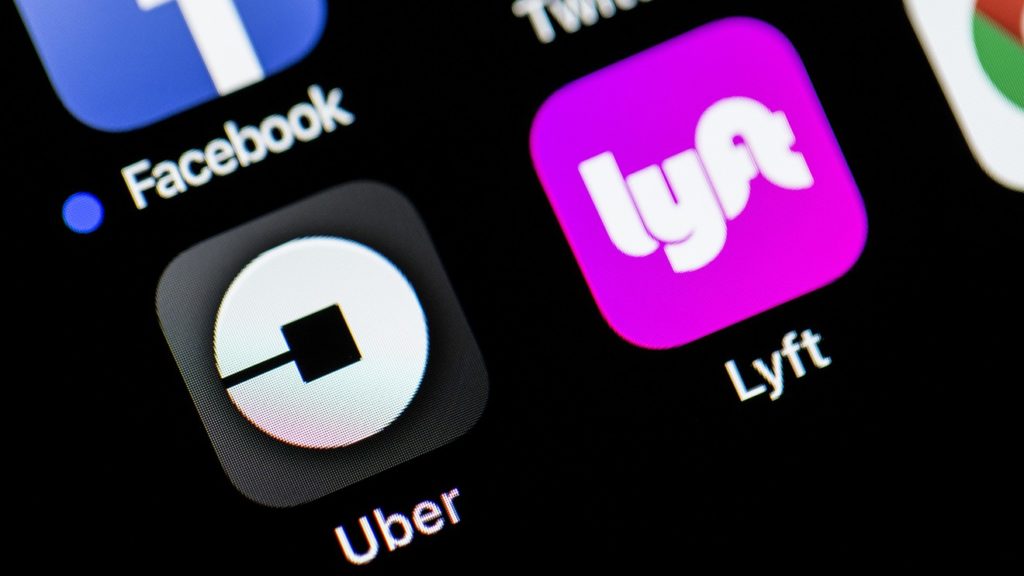 Ottawa also has ride-sharing companies that operate on its premises. These are Uber and Lyft.
Both apps will have you book a ride by providing information regarding your pick-up point and destination as well as the date and time.
Uber has three ride options in the form of economy, premium, and assist.
Economy features more affordable prices, with Premium being more expensive but offering more luxurious vehicle options. Assist is for those that require special assistance from their drivers.
Lyft, on the other hand, offers its regular Lyft ride that can accommodate 4 people, while Lyft XL is suitable for larger groups as it can fit 6 people.
It's important to note that while Uber and Lyft drivers can drop off commuters on the side of Quebec, it's prohibited from picking them up from that point.
OC Transpo Fare Guide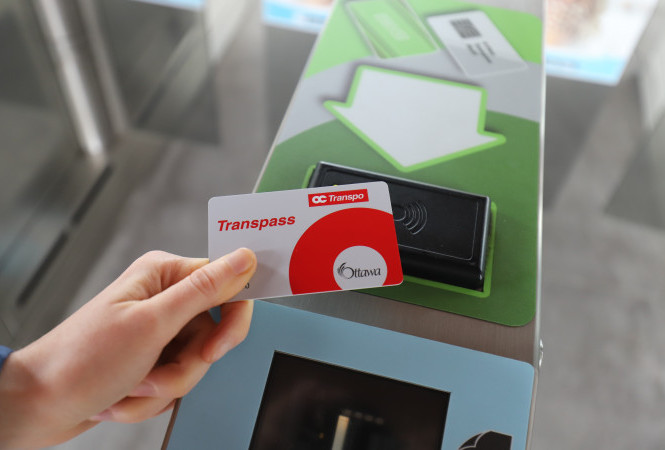 Please refer to the following tables to see a complete list of fares based on rider and payment methods.
| OC Transpo Fares - Per ride basis | | |
| --- | --- | --- |
| Rider | Presto, ParaPay & credit/debit | Price |
| Adult & Youth | $3.70 | $3.75 |
| Senior (Ages 65 and above) | $2.80 | $2.85 |
| Child (Ages 8-12) | $1.85 | $1.90 |
| Child (Ages & below) | No charge | No charge |
| EquiPass | $1.75 | n/a |
| Community Pass | $1.75 | n/a |
Weekdays and evenings have a 90-minute transfer for Single-ride fares. This gets longer during evenings and weekends.
| OC Transpo Fares - 1, 3, 5, 7-day7 day basis | |
| --- | --- |
| Day(s) | All riders |
| 1 | $11.25 |
| 3 | $27.75 |
| 5 | $44.50 |
| 7 | $52.75 |
| OC Transpo Fares - Per month basis | |
| --- | --- |
| Day(s) | All riders |
| Adult (Ages 20+) | $125.50 |
| Youth (Ages 19 & under) | $96.75 |
| Senior (Ages 65+) | $47.75 |
| EquiPass | $58.25 |
| Community | $43.25 |
| Access (for OC Transpo routes) | $43.25 |
| OC Transpo Fares - Para Transpo rural zone | |
| --- | --- |
| Rider | Parapay/Cash |
| All riders | $10.00 |
*One-way trip between a rural zone and the urban area
| OC Transpo Fares - Park & Ride | |
| --- | --- |
| Parking Permit Type | Cash |
| Regular Parking Permit | $28.00 |
| Gold Parking Permit | $63.25 |
| OC Transpo Fares - Bikesecure | |
| --- | --- |
| Type | Cash |
| Key Fob | $6.00 |
| Parking Permit | $10.00 |
For students that are part of an eligible school, they can avail of a Student U-Pass for $192.70 for every term. They also become available again every summer.
If you want to apply for any of the passes, check out the links below so you can get detailed instructions for getting your one pass.
Ottawa Transit Fares: Where and How to Pay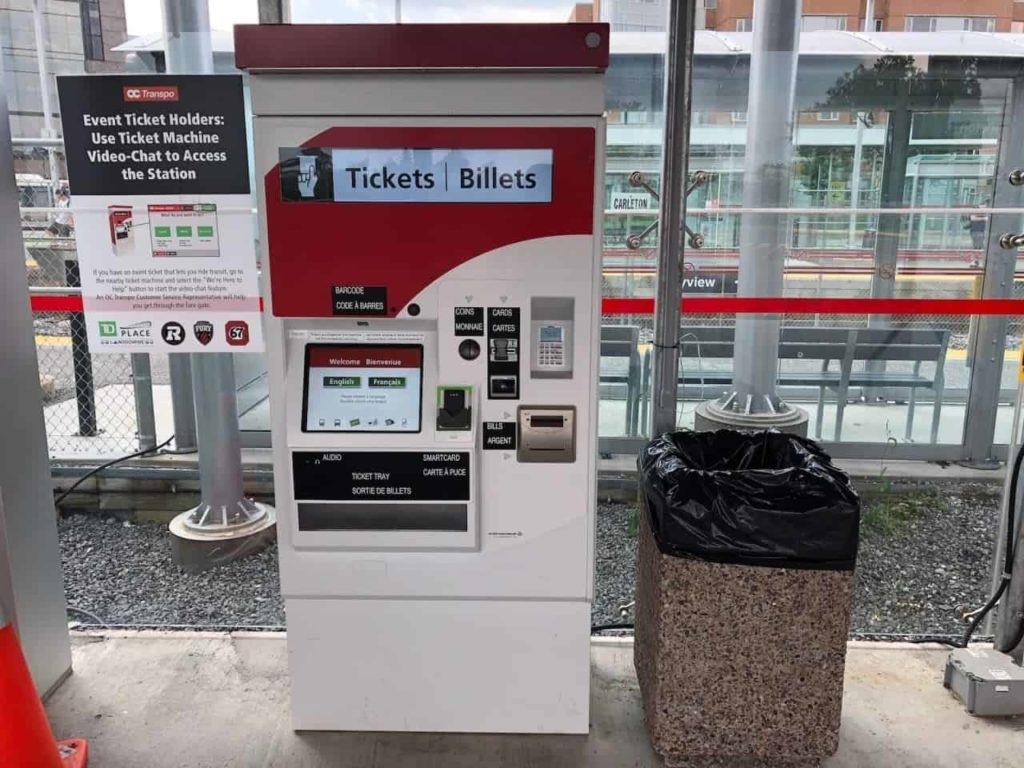 Ottawa's transit stops have nearby ticket machines for purchasing single-day or multi-day passes. For buses, you can pay as you board with the exact fare amount.
If you have a Presto card, you can use it by tapping the card reader as you enter the bus or the O-Train station's fare gate.
Tickets and Passes
Single-fare tickets can be purchased at ticket machines near the transit stops. Prices for adults start at $3.70 with cash or tickets.
Monthly passes, on the other hand, are available for $125.50 every month with discounts applicable on all fares and passes for passengers like students, youth, elderly, and more.
Presto Card
Presto cards are a cashless alternative payment system that was introduced in 2007. Ottawa is one of its biggest users, and you can expect to see a good number of Ottawan commuters using it.
Presto cards can be purchased at nearby ticket machines that are situated in reloadable transit passes.
If you aren't near any transit passes, they are also available in OC Transpo customer service centers and select Shoppers Drug Marts and Loblaws locations.
While they don't exactly make our commutes cheaper, the amount of convenience that Presto cards offer makes them a worthy purchase.
If you want to purchase your own Pesto card, you can use cash, debit, or credit cards. These same methods of payment are also available if you want to load the card or buy day passes and single-fare tickets.
Presto cards are available for $6.00, which you can then load with money or a monthly pass.
You also have an option of registering your card online through Presto's website, which offers plenty of benefits such as balance tracking, online reloading, and balance protection from theft or loss.
Tips on the Public Transportation System in Ottawa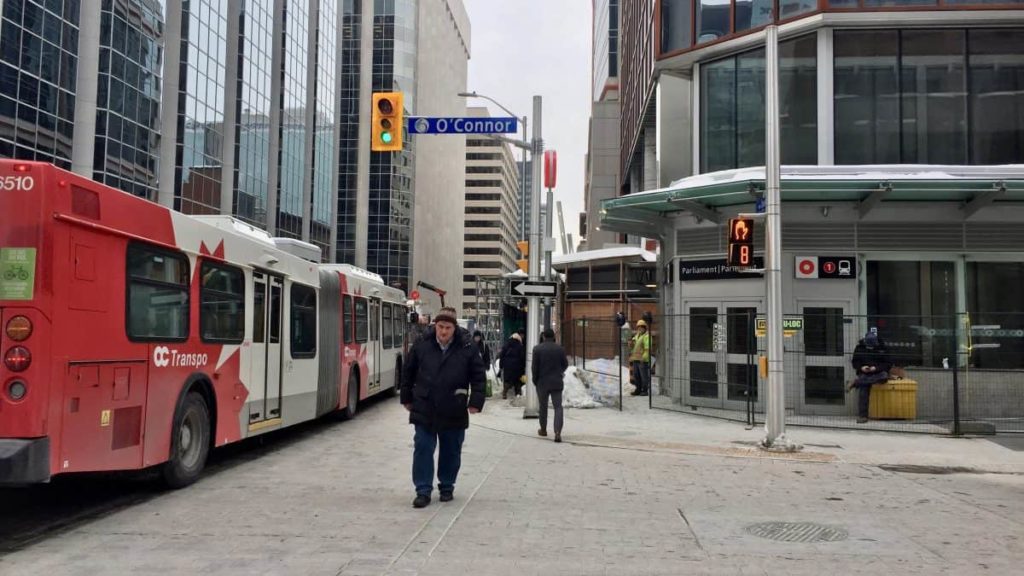 When trying to use the public transportation system here in Ottawa, it is highly recommended that you use transit maps so you can plan the fastest route to your destination.
The OC Transpo Travel Planner is a handy tool you can use to best prepare for your trip. It's as simple as inputting your starting and ending points along with the exact time of arrival that you're aiming for.
Besides the transit app, there are also other maps you can use. Here are a few good ones.
3. Ottawa Cycling Map and Tools
Besides that, following these basic transit tips can make your travel a lot easier.
1. Figure out the best route to get to your destination.
Whenever you plan a visit to a specific destination, I highly encourage you to plan it in advance. Travel planners come in handy when you want to have everything for your trip planned out.
2. Always arrive a few minutes early.
Arriving a few minutes early gives you enough time to adjust to bus schedule variations.
This also gives you enough breathing room so that you have more than enough time to make it to your pickup point. You never know what could happen along the way, so it's best to be prepared!
3. Prepare the exact fare.
This is more of a matter of convenience, as you won't have to worry about checking if you received the right amount of change. It also saves you plenty of time.
4. Check all your carry-on items and evaluate if they are safe for boarding public vehicles.
The last thing you want is for security to prevent you from boarding because you have something that is prohibited inside public vehicles. These include liquor and items that can potentially be used as weapons.
5. Follow the dress code that OC Transpo has implemented.
OC Transpo requires its passengers to at least wear shoes and a shirt when boarding their vehicles. Guards or drivers might prevent you from boarding if you are dressed inappropriately.
6. Make sure to frequently visit OC Transpo's website for changes in schedule.
It's not uncommon for trips to be canceled all of a sudden. It's best to check OC Transpo's website for any potential changes to your scheduled trip so you can book a new one ASAP.
7. Map out the safest path to your desired destination.
While Ottawa's generally regarded to be one of the safest countries here in Canada, it's always better to take safer routes that are slightly longer over shorter routes that require you to take riskier areas.
Also, choose busier areas over isolated ones as much as possible. It's easier to call for help when there are more people nearby.
8. Always tell someone if you are planning to commute.
It's always a good thing to have someone monitoring where you are in the event something happens to you. Inform a trusted friend or family member either through text, call, or chat message about your plans when you go out.
9. Use the station maps if you need to get to the nearest payphone or emergency call box.
In the event that you encounter an emergency, you can consult station maps to figure out the closest routes to the nearest payphone or emergency call box.
These maps are designed to be as detailed as possible so that you can easily figure out specific locations and get to them fast.
Benefits of Using Public Transportation in Ottawa
Using the public transportation system in Ottawa offers plenty of benefits such as a reduced personal carbon footprint, better health, and more savings for individuals that use them.
Here's an in-depth look at the benefits that Ottawa's public transportation can offer you.
You help save the environment.
Studies have shown that one vehicle on the road can release on average 1 pound of CO2 per mile driven. Taking public transport instead of driving a public vehicle can decrease emissions and pollutants that go into the atmosphere by as much as 45%.
You cut down on vehicle expenses.
Personal vehicles require a ton of investment. Besides your initial purchase, you have to consider fuel, insurance, maintenance, tires, and other expenses that can quickly pile up.
Choosing to take the O-Train or the bus can save you a great amount of cash. On average, people that take public transport can save $700 per month when compared to people that prefer their private vehicles.
Public transportation systems offer a lot more convenience.
I've run into scenarios in the past where I've had to drive downtown and spent 5-10 minutes just looking for parking. At times, I've even had to wait longer than that just to get a vacant parking space.
While I do love taking my car out, there are times when I'd rather commute so I don't have to worry about my parking meter and staying near my vehicle. Besides that, public transport offers me more opportunities to relax and read a book or listen to music.
Frequently Asked Questions