A Comprehensive Guide to Ontario's Legal System
In a perfect situation, we won't be needing the services of a lawyer. However, the harsh reality is that almost every aspect of our lives within a functional society could require some legal assistance at some point.
Ontario's legal system can be a complex maze to navigate so it's up to experienced lawyers to help us understand the cases involved. With that in mind, we've come up with this comprehensive guide to Ontario's legal system.
We focused on the main areas of law that cover family, business, employment, human rights, and immigration and aboriginal rights. However, we also took care to provide resources on other legal services.
A Brief Background on Ontario's Legal System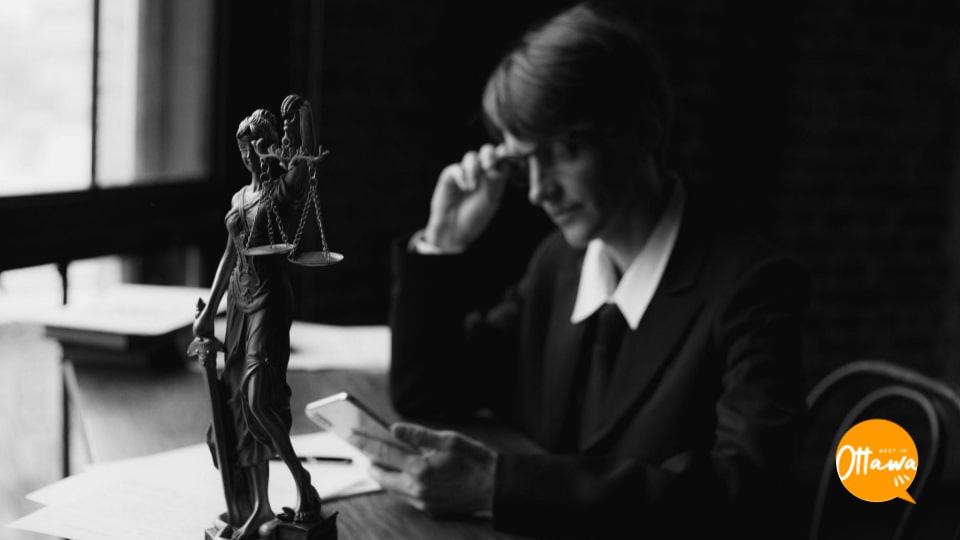 The court system in Ontario is made up of two main divisions, each with specialized branches. These divisions are The Superior Court of Justice and The Ontario Court of Justice.
The Superior Court of Justice deals with civil cases that involve considerable sums of money, serious criminal offences, divorces, and Canadian Charter of Rights and Freedoms concerns.
On the other hand, the Ontario Court of Justice can hear cases related to non-serious criminal offences and provincial law violations. It also holds pre-trial hearings for criminal cases that will eventually go to the Superior Court.
As mentioned, specialized branches exist within these two main divisions. For instance, Small Claims Court and Family Court fall under the Superior Court of Justice.
For appeals on court decisions, you can go to the Court of Appeal for Ontario which is different from the two main courts. It provides the final ruling on legal issues with further appeals on its decision going to the Supreme Court of Canada.
The Cost of Legal Representation in Ontario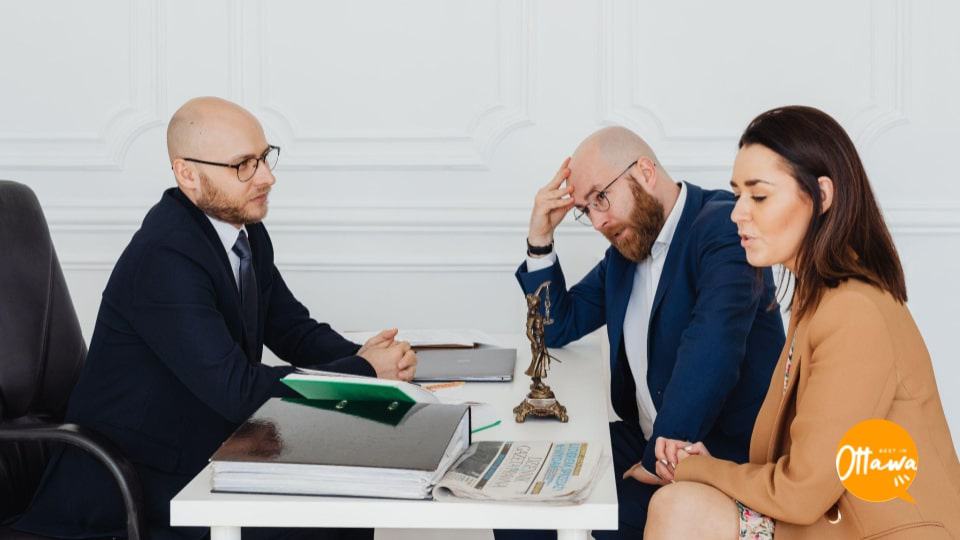 It's important to get a lawyer's preferred payment method for all the fees and legal costs involved before getting them for your case. There are several different ways that lawyers can calculate fees for their clients.
A lawyer may charge either a flat fee or an hourly rate to handle a case. They may also opt for a retainer instead.
A retainer fee is paid regularly, which the lawyer charges their services against. Some lawyers also request their clients to pay the court fees in the duration of the proceedings, as well as a contingency percentage based on the outcome of your case.
Because it's difficult to predict in advance how long a case will take and how much legal work is involved, most lawyers prefer billing an hourly rate. The hourly rate depends on your lawyer's experience or how big the firm handling your case is (larger firms will typically charge higher than a lone practitioner).
Retainers and disbursements are paid at the beginning of the case and cover the legal work and expenses related to your case. These include court filing fees, medical reports, getting expert witnesses, and getting files photocopied.
For cases that are considered "open and shut" or have an easily predictable outcome or timeline, a lawyer usually charges a flat rate. This is the most commonly preferred method for legal services like serving documents, representation in Small Claims Court, or preparing a will.
There are financing options available for those who can't afford to get a lawyer on retainer or pay for hourly or fixed rates, too. Pro bono work by lawyers is a common practice; there's even an organization called Pro Bono Ontario dedicated specifically to connecting volunteer lawyers with Ontarians who can't afford to hire one.
Then there's the organization called Legal Aid Ontario which helps those with legal issues pay for a lawyer to represent them. Applying for legal aid requires financial qualification and other circumstances, including victims of domestic abuse who want to separate from their spouses or partners.
Different Types of Legal Services in Ontario
A client may need a lawyer to provide a variety of legal services. These services fall under the following broad categories:
Corporate and Business
Litigation
Estate Planning
Family
Real Estate
Health
Criminal
Immigration
Personal Injury
Finance
In the sections below, we'll cover some of the types of services in greater detail, as well as the situations where you'll be needing these services.
1. Criminal Law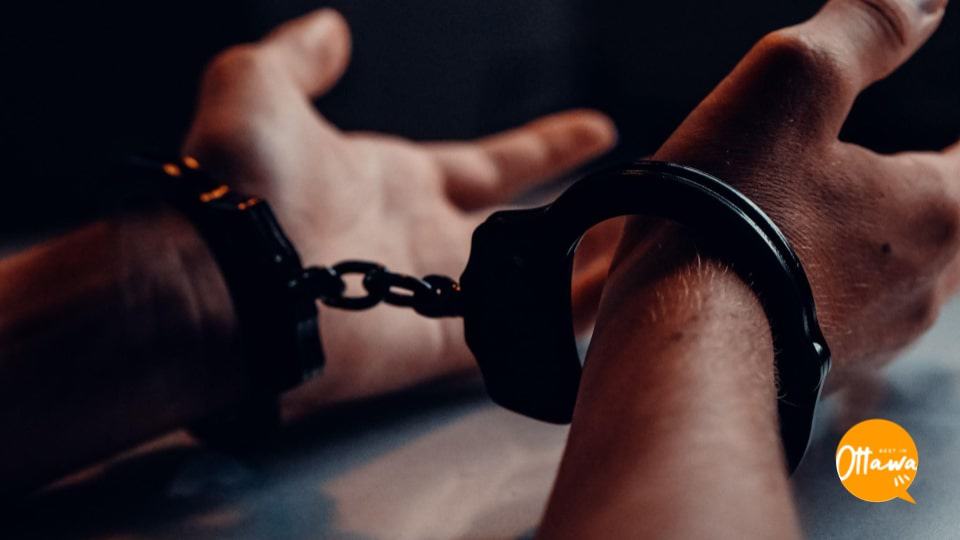 Criminal Law in Ontario covers acts that are proven to cause deliberate damage to another person or their assets. Therefore, its main purpose is to preserve peace and order.
Those accused of committing most serious criminal offences such as drug trafficking, murder, manslaughter, or attempts to commit any of them will be judged by the Superior Court of Justice.
As part of the investigation for ongoing criminal cases, the local police are authorized to gather evidence to be filed in court. And because criminal offences are deemed to be committed against society's safety and security, it's the State or Crown's responsibility to investigate and prosecute criminal allegations.
The prosecution, defence, and appeals of all criminal charges fall under Criminal Law. If you find yourself charged with a crime, it's best to seek the help of top criminal defence lawyers in Ottawa to help you.
2. Corporate Law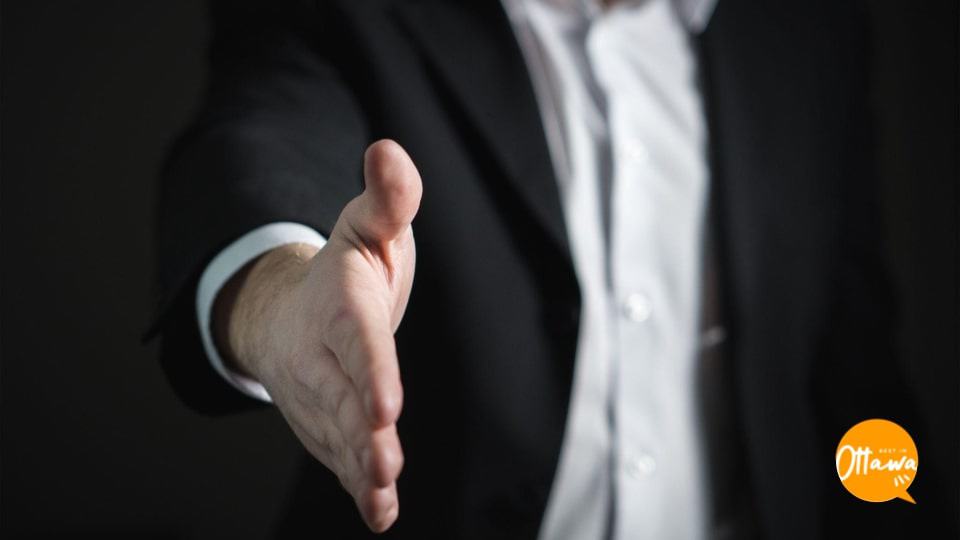 Otherwise known as Commercial Law, Corporate Law involves giving legal advice to corporate clients and those engaged in business and commercial activities. Those who have startups or are already part of an existing corporation are covered by this law, as well.
It's a good idea to get the services of a skilled corporate lawyer even if you haven't put up your business or company yet. They can help you get familiar with Ontario business laws, as well as ensure that you're off to a good start with compliance and other concerns.
Corporate lawyers can help clients navigate everything required for mergers and acquisitions, franchising, leasing, and resolving any business disputes that arise. Because most clients needing corporate lawyers need to be versed in tax-related matters, it's recommended to consult with experienced tax lawyers in Ottawa, as well.
Company reorganizations, forming and negotiation of existing contracts, corporate governance, and reorganizations are included in Corporate Law. Even non-profit corporations and the representation before courts or tribunals can be done by corporate lawyers.
3. Family Law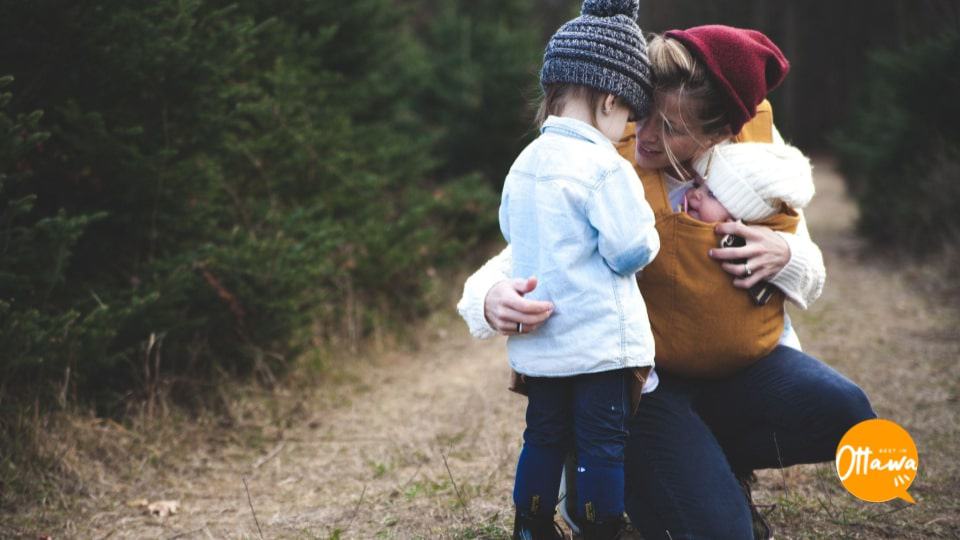 Family and Matrimonial Law are concerned with every aspect of domestic relationships. These relationships can be in the context of marriage or outside it.
The most common cases that fall under Family Law include divorce, separation, the custody or access of children, adoption, child protection cases, financial issues, and the division of properties.
Legal practitioners of Family Law can either be family lawyers or divorce lawyers. Because divorce proceedings and other family-related mediations can become tricky, it's advisable to get the services of lawyers who specialize in Family Law to make the process and experience a less stressful one for all involved.
In conjunction with legal matters that have to do with family or divorce matters, clients typically agree to hire the services of private investigators in Ottawa, too. The results of their sleuthing activities can help lawyers build tighter cases for issues like child custody or provide proof for divorce or alimony.
4. Immigration Law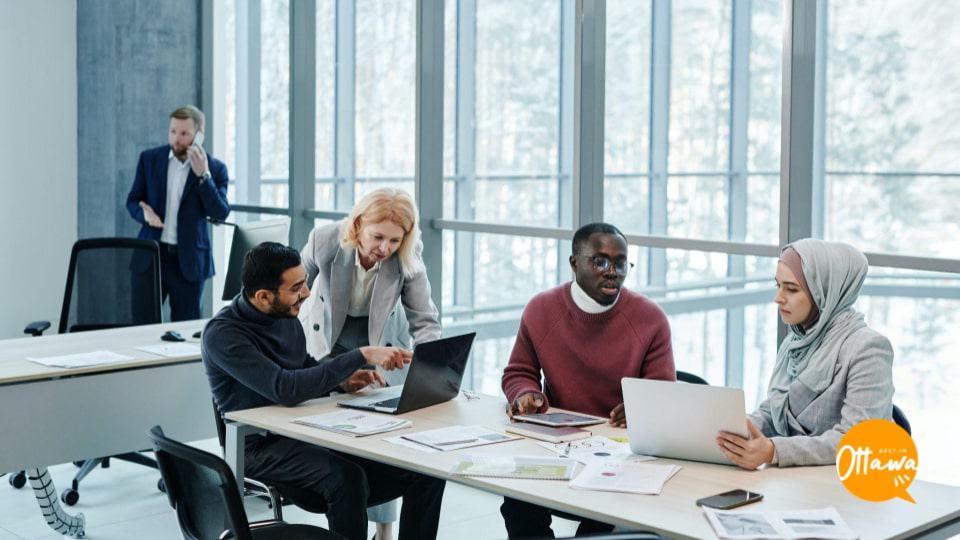 Two Acts help define Immigration Law in Ontario: the Immigration and Refugee Protection Act of 2002, and the Citizenship Act. Those seeking to study, work, or visit Ontario are covered by this law.
Immigration Law deals with everything related to statutes of immigration. These include permanent or temporary entry to Canada, citizenship, enforcement, review, and appellate remedies.
Because immigration laws are subject to constant changes with the times, it's practical to consult with immigration lawyers in Ottawa to clarify the processes involved. They can explain the process to clients and all the options available for their particular immigration situation.
As well, immigration lawyers can offer a variety of services aside from consultation. They can accommodate cases for illegal immigrants, temporary visits, spousal appeal or sponsorship, residency appeals, reconsideration requests, citizenship applications, and student or tourist visas.
5. Insurance Law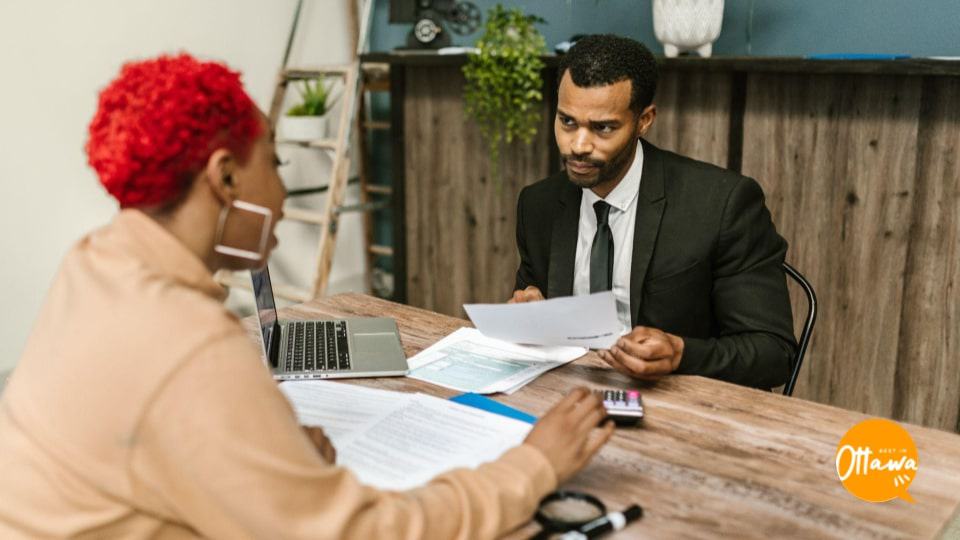 If you're the victim of unfair insurance coverage or non-compliance, the best insurance lawyers in Ottawa can help you out. They're well-versed and experienced in handling claims and are fully aware of the tricky timelines (two years from knowledge of potential claim) involved.
Should you need legal advice on how to proceed with an insurance claim, you can also consult a lawyer. They can help you establish if you're indeed the victim of inadequate insurance coverage or if an insurance company denied your claim in bad faith.
They are skilled in enforcing insurance compliance in civil court. Experienced insurance lawyers can hold those at fault accountable for the facts presented to them.
You can also seek compensation with the help of an insurance lawyer for cases like property damage, pain and suffering, loss of earning capacity, and loss of past and future earnings. The compensation you can expect to receive will be proportional to the kind of loss or suffering you've experienced.
6. Wills, Estates, and Trusts Law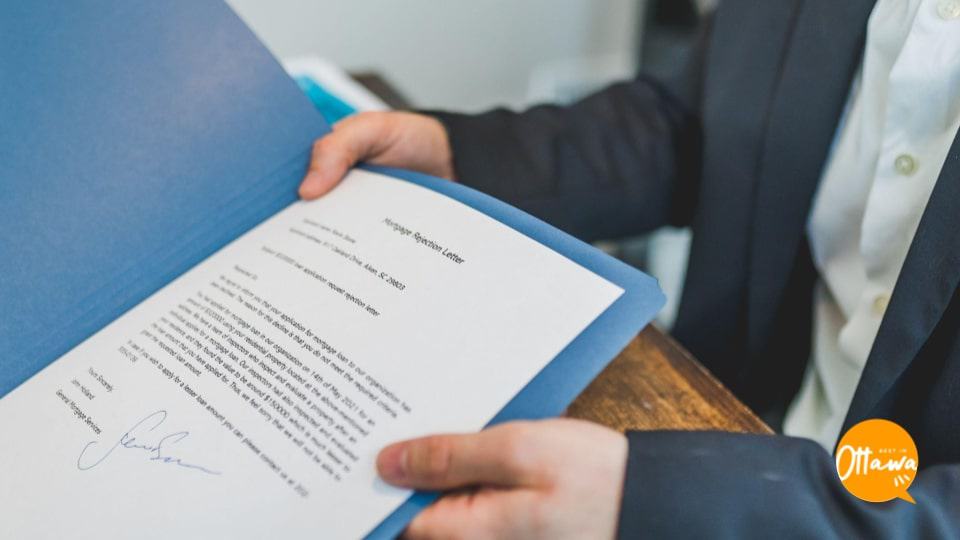 Clients who need assistance to prepare wills, trusts, and Powers of Attorney typically turn to the wills lawyers. This is especially true of people with larger estates and multiple or complicated assets.
The Wills, Estates, and Trusts Law includes estate administration and planning, along with providing assistance to attorneys and trustees in executing their duties. Wills lawyers can help clients plan for incapacity and prepare their documents for dividing their assets according to their wishes.
They can also help you identify your executor who will eventually be responsible for distributing your possessions and properties in accordance with your will. Some can also make recommendations for appointing the appropriate guardians for minors.
With this in mind, it's practical to hire a lawyer who is also skilled at handling potential dispute resolution and can accommodate special provisions for asset distributions (for instance, if you want to donate your possessions to a charity).
7. Employment/Labour Law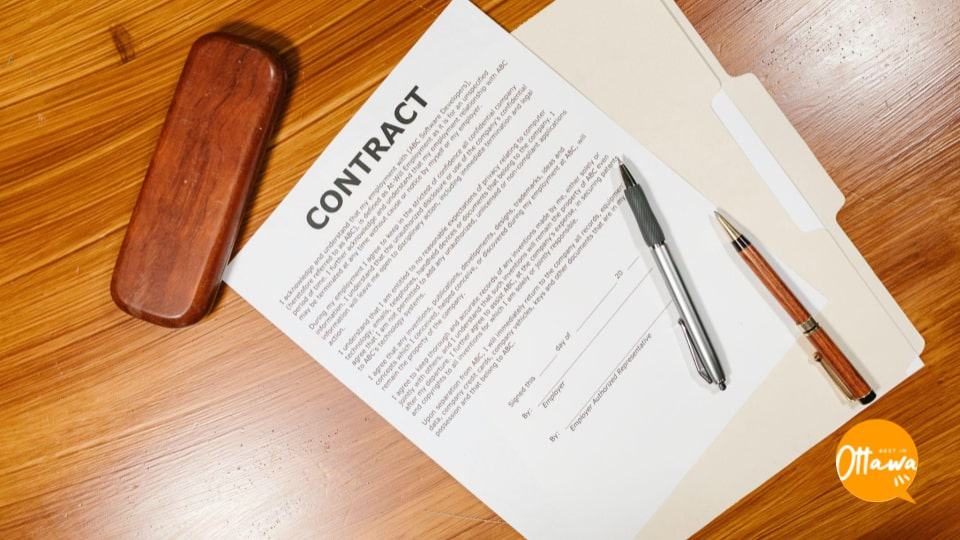 Non-union workplaces and the relationships between their employers and each employee are covered by Employment Law. Its coverage includes benefits, workplace safety, employment termination, wages, and benefits.
On the other hand, Labour Law deals with unionized workplaces and environments. This law applies to the settlement of disputes between management and the workers, as well as negotiating and enforcing collective agreements between them.
If you're at the receiving end of wrongful dismissal, bullying or violence in the workplace, or discrimination at your workplace, you can seek the help of an employment lawyer in Ottawa. They can help you become aware of your rights as an employee while ensuring that your case is handled with experience and skill.
And if you're the victim of personal injury, you can get proper and just compensation with the help of a competent personal injury lawyer, too.
8. Bankruptcy Law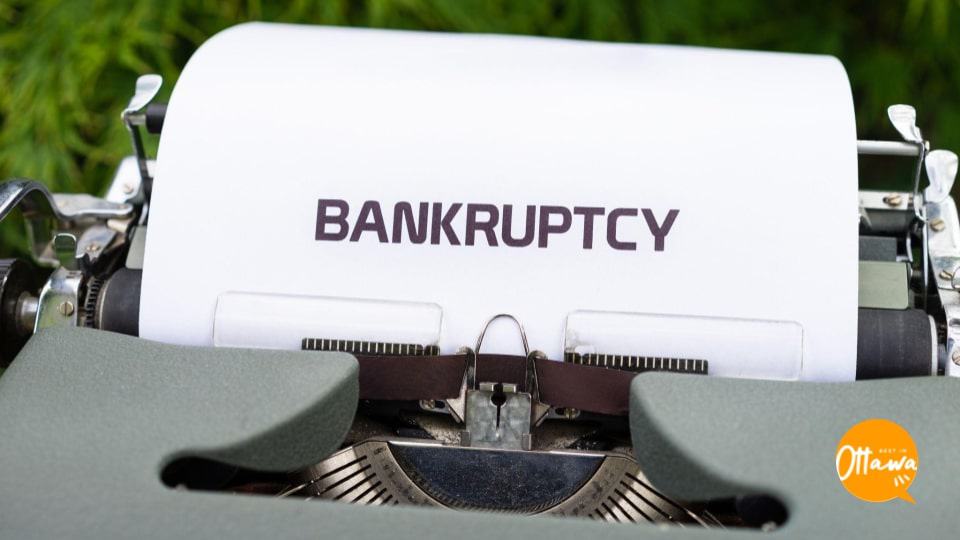 Even people on the brink of bankruptcy have rights, and this is what Bankruptcy and Insolvency Law wishes to uphold. There are Bankruptcy Laws in Ontario that will help define these rights.
For insolvency situations, getting the best bankruptcy lawyers in Ottawa is a must. They can help debtors deal with creditors and other financial obligations when filing for bankruptcy.
So if you have unsecured debts in the form of personal loans, income tax debts, alimony, student loans, credit cards, and others, a competent bankruptcy lawyer can help eliminate all of them. As well, they can work with the Bankruptcy and Insolvency Act which helps those who are struggling financially to get relief within a legal framework.
And aside from helping debtors file for personal bankruptcy, these lawyers can also help them get debt relief (within specific parameters of a consumer proposal).
9. Human Rights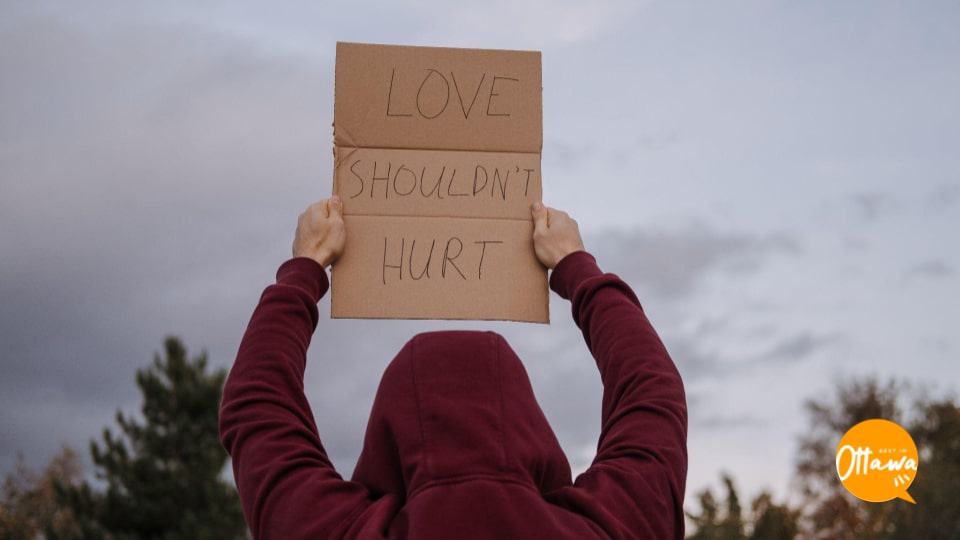 If you've experienced discrimination or harassment, know that you're covered by the Ontario Human Rights Code under the Human Rights Tribunal of Ontario. The Human Rights Code resolves discrimination or harassment from employment, accommodation (housing), goods, services and facilities, contracts, and membership in trade and vocational associations.
The Code also prohibits harassment or discrimination based on race, colour, ancestry, citizenship, ethnicity or place of origin, age, marital status, family status, gender expression or identity, sexual orientation, disabilities, creed, record of offences, and receipt of public assistance.
It's one of the 14 tribunals making up Tribunals Ontario and it aims to solve claims in a just and timely manner. Its first step is typically to try to resolve disputes via mediation between parties.
If mediation doesn't work, the Human Rights Tribunal of Ontario will then hold a hearing.
10. Aboriginal Law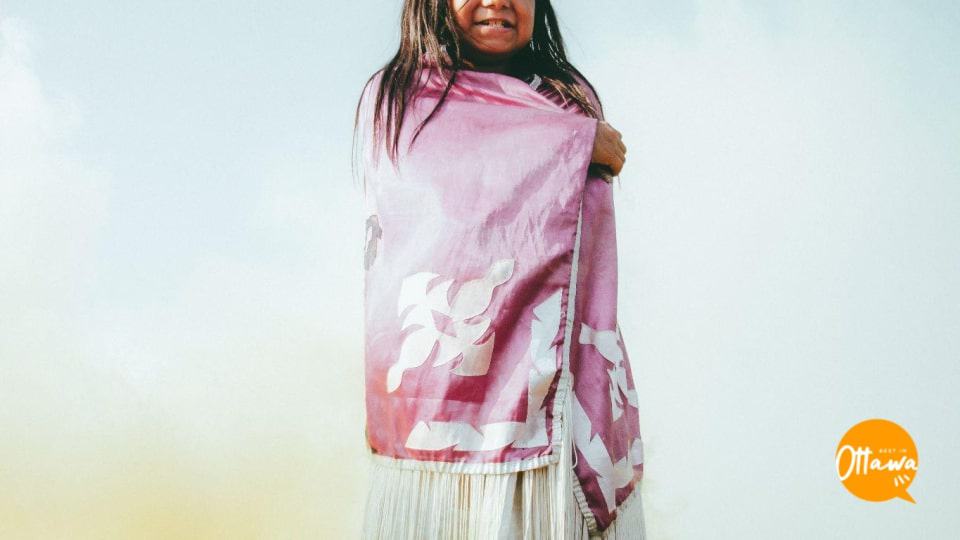 Ontario's Aboriginal Law deals with legal issues pertaining to the protection of the rights, traditions, and practices of Canada's Aboriginal people. It's the framework for treaties between them and the Canadian government, as well.
In line with this, the law also includes the provision of legal services to Aboriginal people regarding family, child protection, criminal, and matters of estates and wills. But in particular, it deals with the special rights of Canada's First peoples.
Although the general law of the land covers Aboriginal people, conflicts with their culture or lifestyle will be solved by laws that apply to Aboriginal people. The Ontario Court of Justice approved the establishment of the Indigenous People's Court in November 2016.
The Royal Commission on Aboriginal People is tasked with finding ways to facilitate talks between federal governments, the Ontario government, and the Aboriginal justice systems to reconcile conflicts between existing systems and their customs.
Handy Ottawa Legal Resources
We put together these resources to further guide you on Ontario's legal system.
Information on Ontario Courts:
For legal aid or pro bono options:
Resources for lawyers/legal services: