Moving Out: The Only Checklist You'll Ever Need
Whether it's your first or fifth time to be moving to a new home, the tasks involved usually remain the same. It might get a teeny bit easier for your umpteenth move, but organization and planning are still on the menu.
Of course, there are obvious differences between moving just a couple of blocks from your current house and moving out of the city. To cover all the bases, we put together this moving out checklist to accommodate both circumstances.
We hope this becomes your go-to resource that can help make your next move as smooth and seamless as possible.
There's also a handy FAQ at the end of this listicle to address other moving out concerns you might have.
Your Moving Out Checklist: A Dozen To-Do's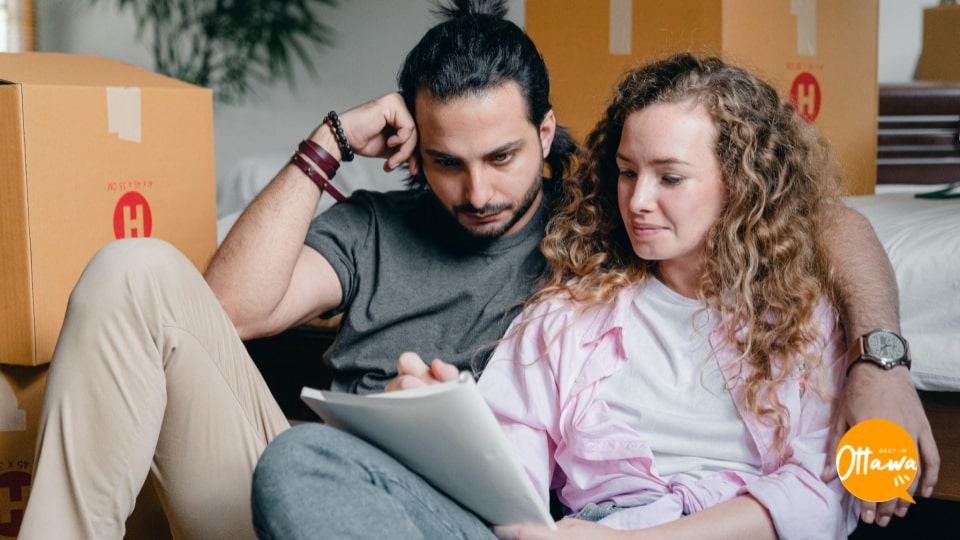 Before diving right into the checklist, we'd like to make a disclaimer that we know there are more than a dozen stops involved in moving. But we chose to focus on being concise and comprehensive at the same time.
There are also different considerations if you're still in college, have kids and/or pets, have tons of appliances and furniture to go through, and other factors. The more factors there are involved, the longer your checklist will likely be.
So apart from detailing each step in this to-do checklist, we also made sure to suggest tools, resources, and apps that can make the process much faster and more organized.
(Please note that we wrote this guide for those who are moving within Canada and not for people who are moving to another country.)
1. Research and Visit Your New City or Province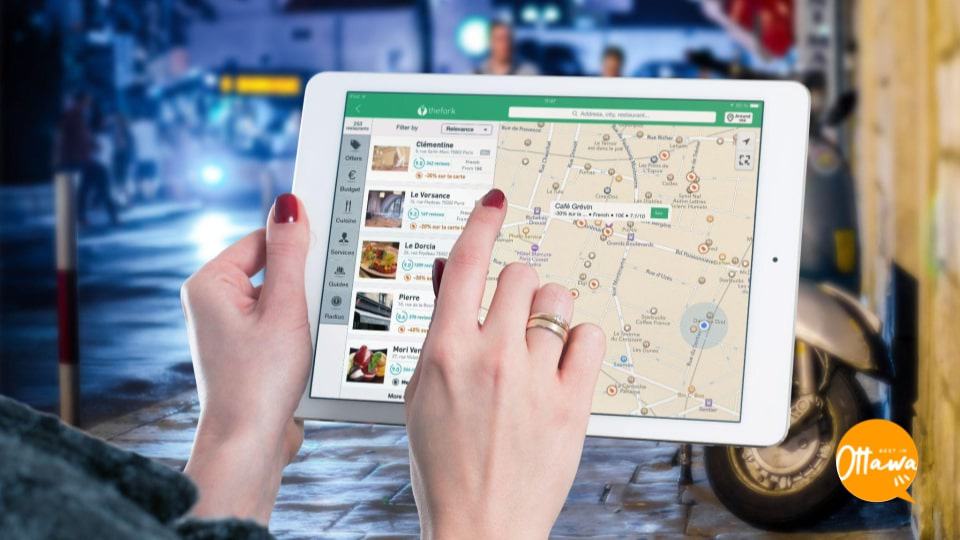 For long-haul moves, this step is a must especially if you're going to be dealing with a new language, culture, climate, and transportation. It's equally important for those moving just a few blocks or in a nearby city, too.
Getting a feel of the local colour can help you be more comfortable once you've settled into your new house. You could be moving for work, school, or other reasons, so it's good to visit those places to get familiar with them, as well.
You can also get a guidebook or ask for recommendations from the local travel agency for noteworthy locations. Inquire about the places that you'll need for your lifestyle like the farmer's market, dog daycares and parks, bars, coffee shops, coworking spaces, and others you can see yourself spending a lot of time in or getting supplies from.
Doing this will give you an idea of what the neighbourhood and its amenities can offer you and your family and help you see if they're a good fit.
2. Look Up Schools in the Area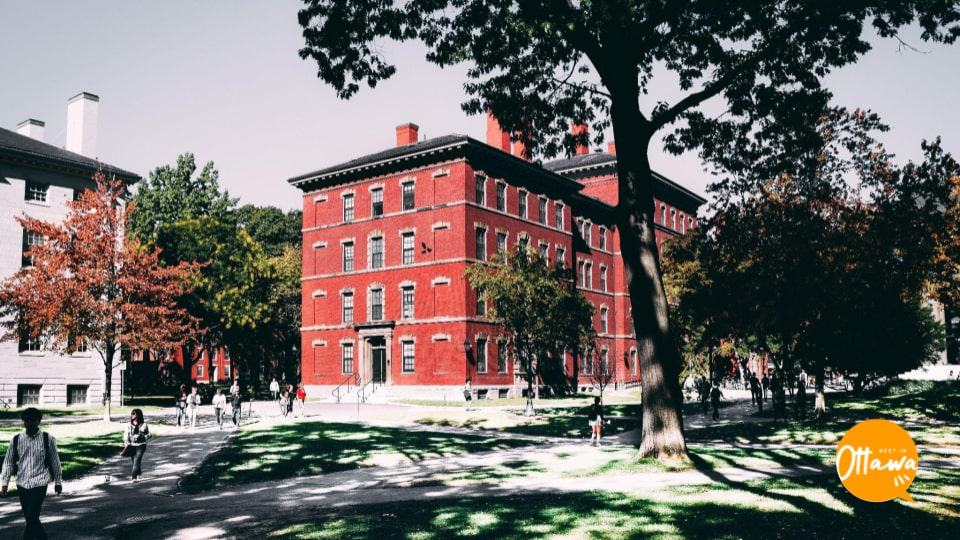 It's practical to research schools in your new area if you have school-age children or if you're planning to take further education.
Resources are plenty: the website of Ontario's Ministry of Education has a handy school information finder app that can help you look for schools by name, town or city, postal code, or school board.
Other cities and provinces typically have resources on different levels of education, too. Use them to determine the best locations in the neighbourhood for public or private schools.
You can also try the GreatSchools tool which gives helpful information on different schools' names, districts, addresses, websites, student population, ratings, and grade ranges.
While you're at it, do some research online, as well. Look up the official websites of the top high schools and colleges in the area and see if the information they yield is a good fit for you or your kids' educational needs and goals.
3. Scout For the Ideal Home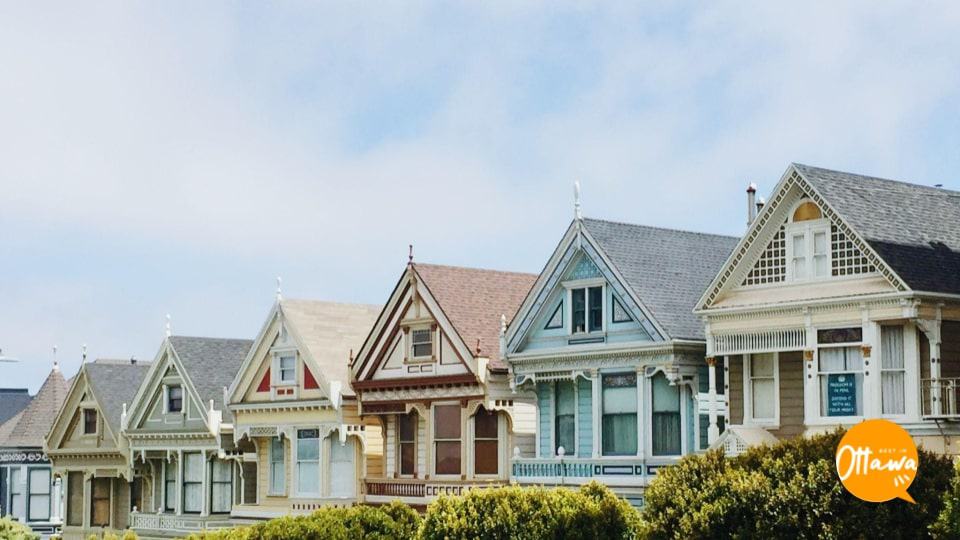 Once you've got the vibe of the new location you're moving to, it's time for some serious house-hunting. We're assuming you're moving to an already built home and not building one from the ground up, so this section will be about the former.
The thing about looking for your next home (if you haven't found it already) is that it can't be done in a single day if it's in a faraway location. It's more practical to look for short-term rentals for a few months so you can make informed decisions about your new home while getting a feel for your future neighbourhood.
Luckily, there are helpful apps like Zillow which can help you narrow down your search by price, location, number of bedrooms and bathrooms, type of house, and other classifications. This will be extra helpful if you want to look for new homes near your neighbourhood or zip code on your own.
But if you don't have time for that, you can consult with some reputable real estate agents who can take your lifestyle, preferences, goals, budget, and other important concerns into consideration.
Because of their experience and knowledge of the real estate market, they can professionally guide you through the process of viewing, selecting, and even the paperwork and legalities involved in moving to a new place.
4. Put Together a Moving Budget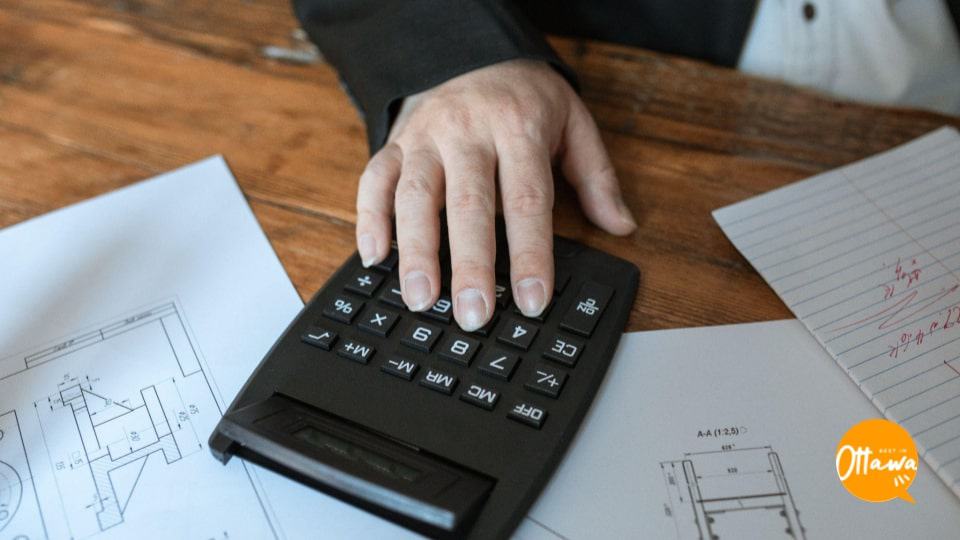 We previously published a basic financial literacy and planning guide to underline the importance of starting a fund for future goals. We feel that buying or renting a home should rank up there with important goals.
Your moving budget should cover immediate things like how much a moving service will cost along with supplies and other services for packing and hauling stuff. Once you have all the essential expenses identified, you can start setting aside funds for them.
If you're moving within the city or just a couple of blocks away, your moving budget should be considerably smaller. Still, since it's going to be a hectic time, you can pad your budget a bit in case unexpected costs and expenses crop up.
By this time, your realtor should already be discussing the issue of mortgages with you in preparation for your future home (if you're buying it). They can introduce you to reputable mortgage brokers who can help you with the loan application process and help prepare all the documents and paperwork involved.
You can also use mobile apps like Realtor to make sense of mortgages or an online moving cost calculator so you can update your moving budget wherever you may be.
5. Settle on a Moving Out Date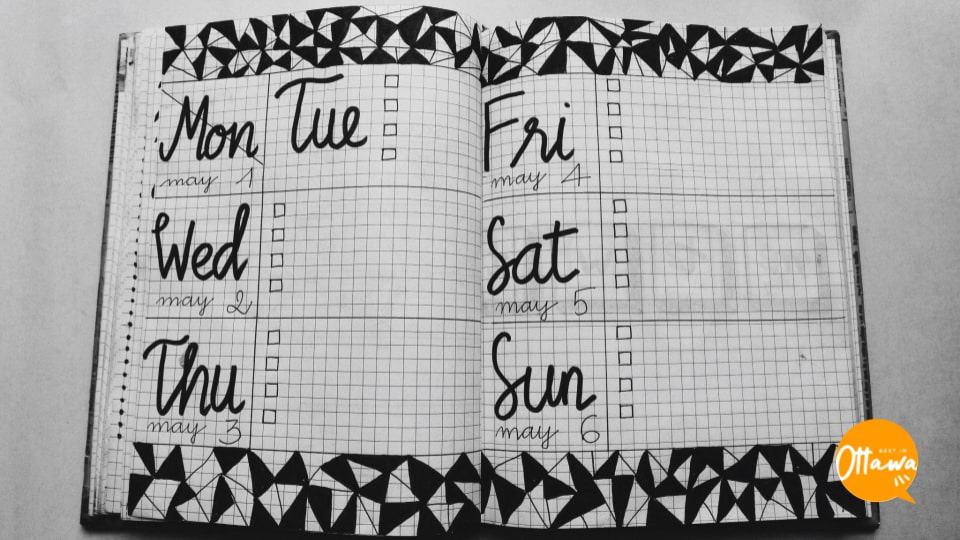 Once you get an idea of when you'll be given the keys to your new home, you'll need to settle on a moving-out date. Everyone who's moving with you has to be on board about it, too (yes, including pets!).
Having a definite moving day will set the time you have left to declutter, organize, pack, get in touch with people, cancel subscriptions or memberships, and work around school or job schedules. This means there might be a lot of back-and-forth about it so it's best to start choosing a date as early as you can.
It's easier to break up your moving timeline by the week instead of having a daily countdown (a monthly one is too broad and you might miss some important deadlines). Use digital tools like the MoveAdvisor app which has a moving timeline to help you tick off stuff that needs to be done before the big move.
You can also decide against certain peak seasons for moving like holidays and weekends so you can avoid high rates and bad traffic situations. Consider weather conditions as well — you wouldn't want the inconvenience associated with moving during a blizzard or a storm.
6. Look Up Reliable Moving Services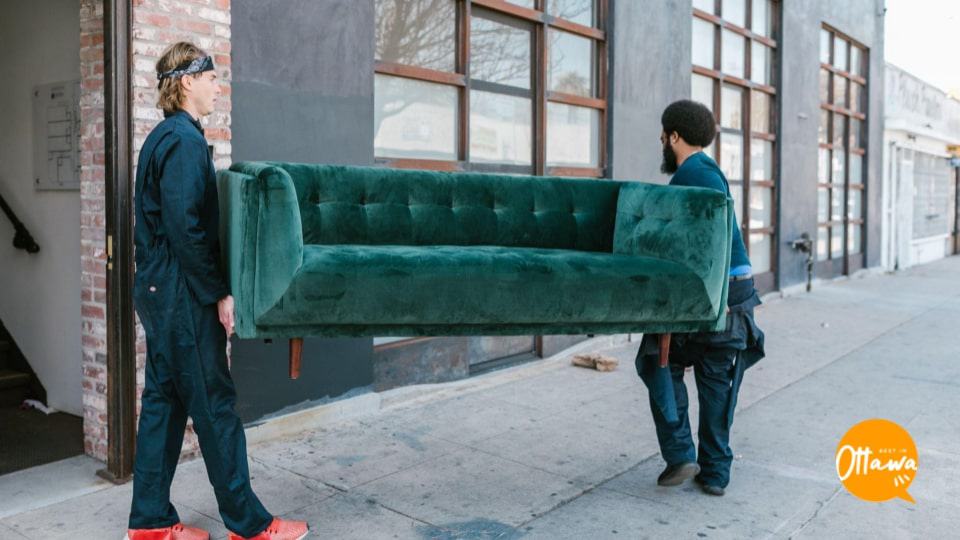 Next, you'll need a reliable partner to make your moving day a successful and stress-free one. The best movers are those that offer supplementary services like packing, storage, providing supplies, and even cleaning services so you won't have to worry too much about those tasks.
You can use apps and tools like Lugg to schedule movers and estimate how many trips it might take to complete your move. These apps are especially handy because they give suggestions on vehicle type and size by approximating how much stuff you'll be moving.
But the most reliable moving companies are those that give estimates (free or not) by visiting your current home and making measurements to come up with both an accurate quote and logistics suggestions. Don't go for a mover that plays it by ear without bothering to check the furniture, appliances, and other stuff they'll need to haul.
And make sure you're on the same page about pricing by distance, hour, or type of vehicle and number of movers involved, too.
7. Schedule Cleaning and Repair Services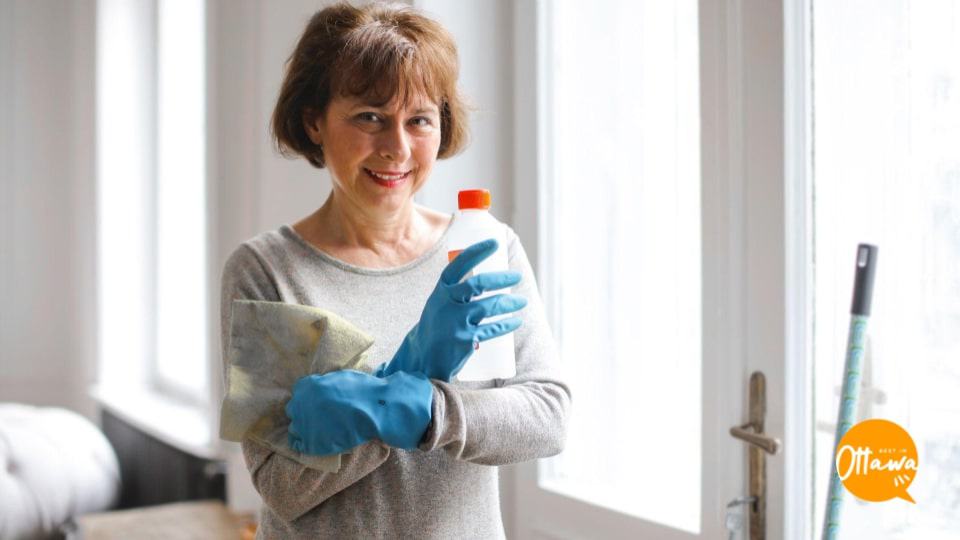 If you have a favourite and reliable cleaning service, you can contact them about your move and schedule a thorough cleaning session before you leave. This is especially important if you're renting your current place and need to restore it the way you found it when you first settled there.
As previously mentioned, some moving companies also offer post-move cleaning services. If you think that's a practical way to go, then sign up for a cleaning service with them, too.
Don't leave anything damaged unrepaired if you want your lease security deposit back. Check for broken windows, doors, a leaky roof, garage door, or other parts of your rented home that sustained damage beyond wear and tear, and either get them fixed or report them to the landlord.
And what to do about all the clutter you've accumulated that you're not bringing to your new home? You can call professional junk removal services who have the proper tools, staff, and methods to clear up and properly dispose of the moving-out mess you're leaving behind.
8. Stock Up on Moving Supplies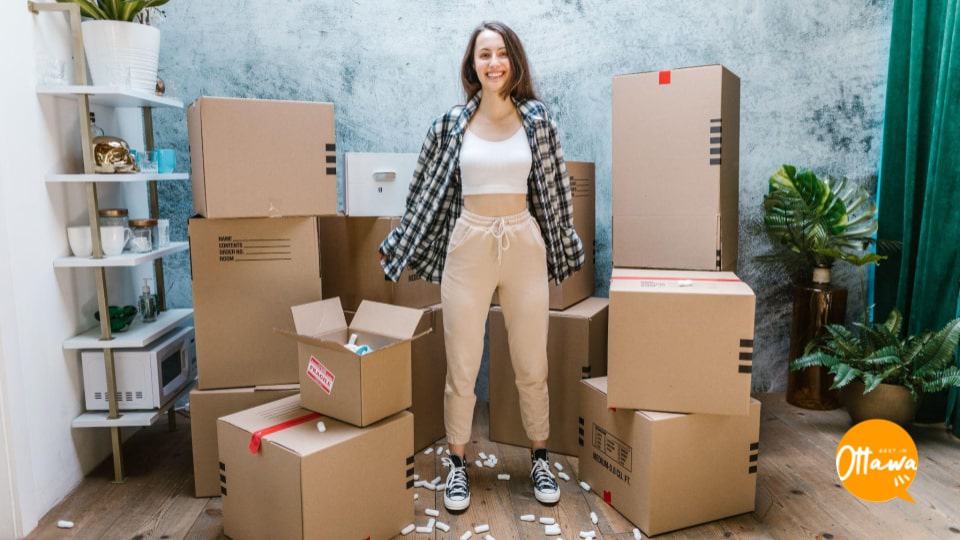 If your move is a short-distance one, this is a good option for you instead of getting a moving service that supplies boxes, packing tape, crates, bags, and other items you'll need to pack your stuff. You'll be getting cheaper rates if you buy the supplies yourself because most moving companies mark them up "for convenience".
Luckily, there are great suppliers of moving boxes and other storage items you can contact about rates. You can also inquire about complementary services like packing and storage if you find it more practical to do so.
So you won't go overboard on the boxes and packing items (and your budget), use a packing calculator to estimate how many you'll be needing based on how big your house is, how much stuff you have, and the kind of lifestyle you lead (fashionista, collector, packrat, etc.).
And you can always recycle old cardboard boxes or plastic crates you already have so you won't have to spend too much. Bring out your old travel suitcases and see which ones you can use to pack clothes and other delicate stuff in, as well.
9. Start Packing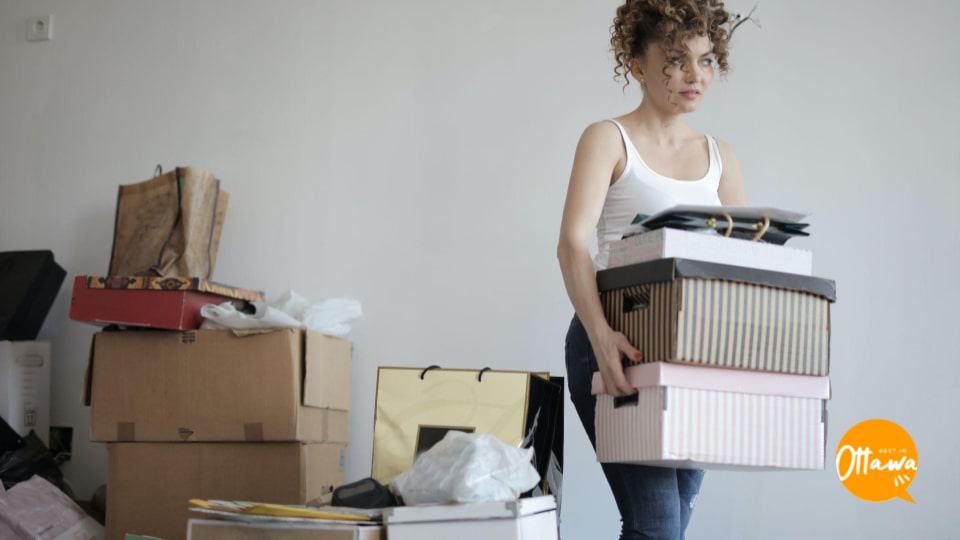 Before the actual packing activity, you'll need a strategic plan that works within a specific timeline to coincide with the big move. You can also create a checklist of all the essentials (more on this later), as well as which items should be packed first and last.
Make a room-by-room list of essential, non-essential, to-be-donated, to-be-put-in-storage, and other categories you think can apply to your stuff. Then start packing the non-essentials that you won't be needing in the first few weeks you're living in your new house first, such as decor, books, or winter clothes if it's still summer.
This is also the time to revisit your storage space (if you have one) and bring out items you'll need for your new home. In turn, you can store other stuff you won't immediately need like sporting goods and gear, clothes, accessories, and equipment that don't match your new location's climate or culture.
Label your boxes clearly as you go and stack them in the order you'd want them to be placed inside the moving vehicle.
If you're moving to a smaller home, consider putting up a yard sale of stuff you've outgrown (but are still in good condition) like toys, games, clothes, books, baby items, furniture, potted plants, and others. You can put the money you make towards your moving fund.
And if your fridge or pantry is still full of uneaten, unopened, or unused food items with good shelf lives, think about donating them to food banks. You can also check out non-profits like Move for Hunger which organizes donation drives for food and non-perishables from people who are relocating.
10. Notify Utilities, Banks, and Others of Your New Address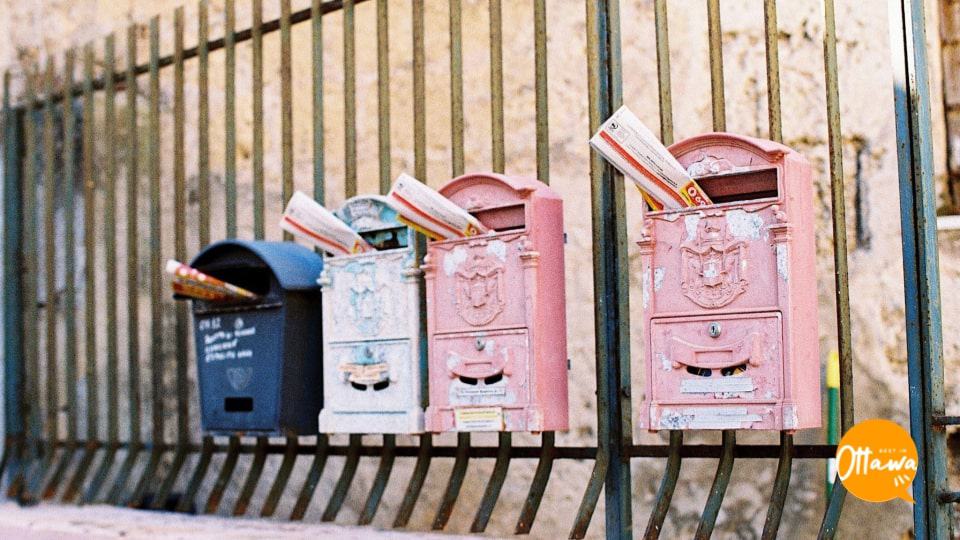 We already mentioned cancelling subscriptions or memberships to local businesses, but don't forget to give your banks and billing services a heads up for transferring. You wouldn't want your accounts to be penalized or your utilities to be cut because of delayed or non-payment.
The same holds for your kids' school, doctors, and other institutions that require a transfer of records, recommendation letters, and proofs of immunization. Don't put these important things off at the last minute because clinics and schools have strict deadlines for applications and processing documents.
Monthly membership programs and subscriptions typically require a full month's notice of account cancellation so do it as early as you can manage. Otherwise, they might continue to charge you at your old address.
11. Put Together an Open-Me-First Box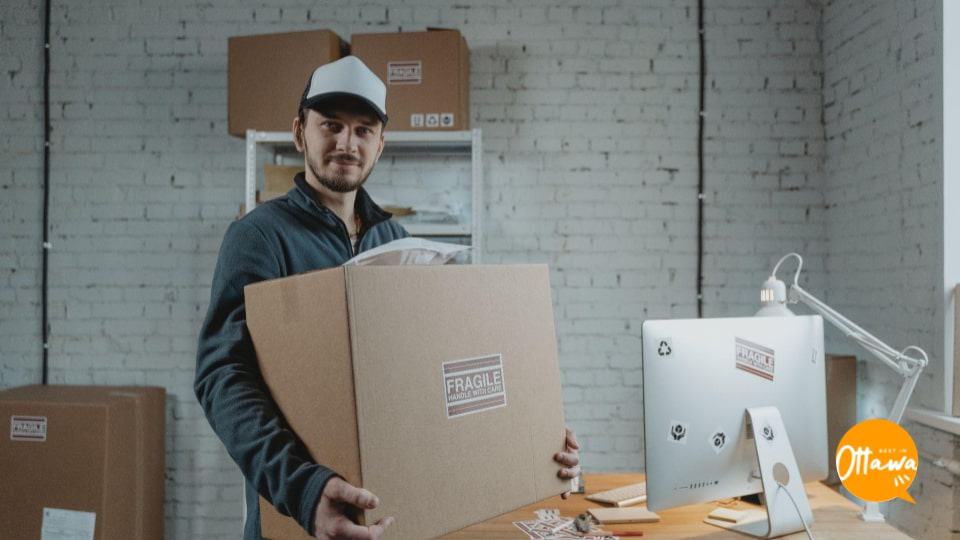 The Spruce calls it "the essential box" but we refer to it as the open-me-first box. This is a box that should contain all the items you'll need during your first few weeks in your new home.
Don't neglect this step because there might be unforeseen delays with your movers especially if it's a long-distance move. You wouldn't want to be stuck in an empty home with nothing to eat, drink, clean, or communicate with.
Aside from toiletries, you can pack canned food, snacks, dinnerware and kitchen utensils, clean sheets and pillowcases, towels, pet food and accessories, candles or a flashlight, and some basic cleaning supplies like dish soap and detergent.
You can pack your important documents, IDs, a basic capsule wardrobe, medicine, and handy electronics in a bag which you should keep with you at all times during the move.
Put the open-me-first box in the trunk or backseat of your car for easier access so it won't get lost in all the other boxes, crates, and packages that are in the moving truck or van. And, as its name implies, it should be the first box you'll open once the dust settles and you're ready to spend your first day in your new home.
12. Move Into Your New Home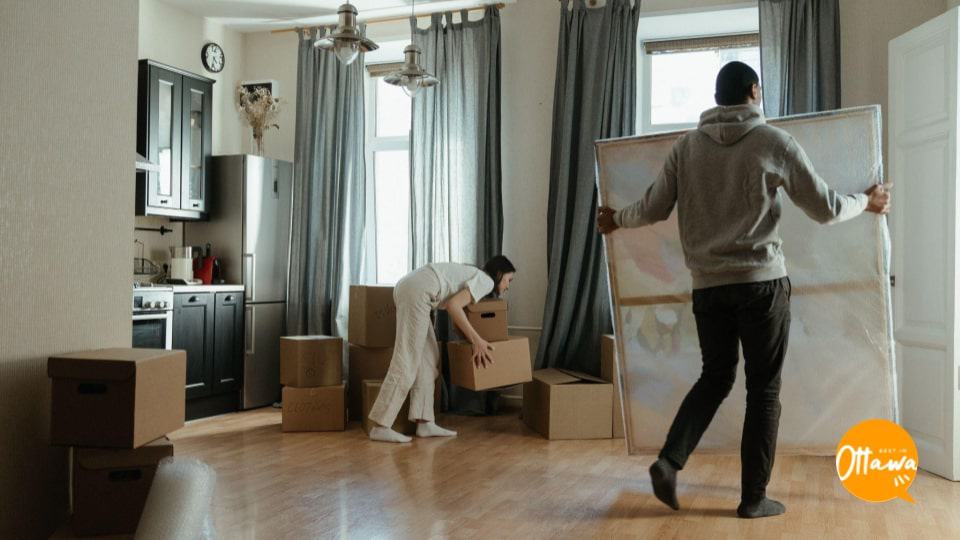 Congratulations on a successful move and your new house!
Consider this a clean slate in creating a healthier home than your previous one and improving on certain habits and routines. You can start by referring to your home's floor plan before ordering new furniture or laying out your existing pieces all over the house.
There are helpful apps like Locometric for measuring rooms so you can plan your furniture arrangement optimally. If your hired moving service offers white glove delivery, you can ask them to put each piece where you can envision them per room.
We also wrote a first-time homeowner's guide to home maintenance that details important things you'll need to check out in your new home. It covers everything from inspecting furnaces and windows to exterminating potential pests.
FAQs About Moving Out