Visiting Pirate Life? Here's What You Should Know
Ahoy there, matey! Are you ready to set sail on an adventure in the sea like a true pirate?
Pirate Life is a swashbuckling attraction where, from the moment you step aboard the pirate ship, you're transported back in time to the days of Captain Kidd and Blackbeard!
If you ask us, what we loved the most out of the entire experience was the super fun treasure hunt! Though we're not going to say any more than that for now because we wouldn't want to spoil all the fun.
Get your eyepatches, peg legs, and most legit pirate accent ready for the adventure of a lifetime!
What is Pirate Life Ottawa?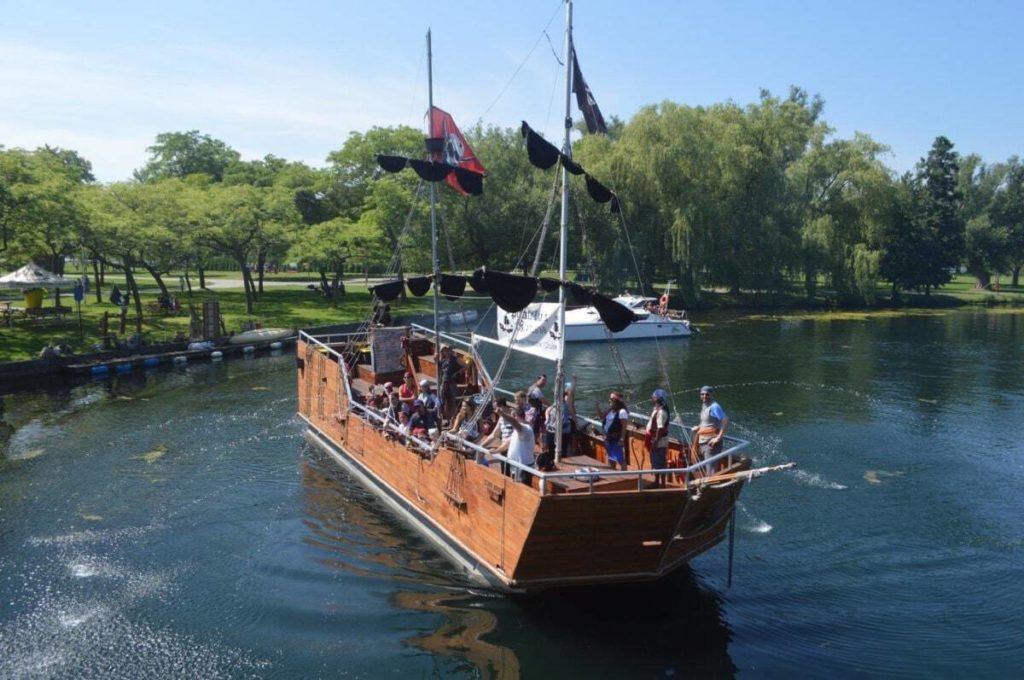 Pirate Life is an interactive pirate-themed adventure located in Ottawa that allows participants to dress up like pirates and learn pirate lingo. You can even engage in a simulated pirate battle right on a pirate ship replica!
The crew is outfitted in authentic pirate gear and stays in character throughout the ride. They'll be the ones gladly teaching you and your little ones the ways of the pirates, from the language to the weaponry to the music.
Along the way, you'll encounter other pirates, sea creatures, and even a friendly mermaid who will help you on your quest! The adventure takes place on the Ottawa River and includes treasure hunts, water gun battles, and other pirate-themed activities.
Pirate Life Ottawa is located along 588 Hog's Back Rd, Ottawa, ON K2C 1N5, Canada, and has branches in Toronto, and Hamilton.
When you book a reservation at Pirate Life Ottawa or any of its other branches, you're actually also supporting a local charity, Art & Water. They empower artists, brighten lives, and send ripples into the community by providing art experiences on the water.
When is Pirate Life open?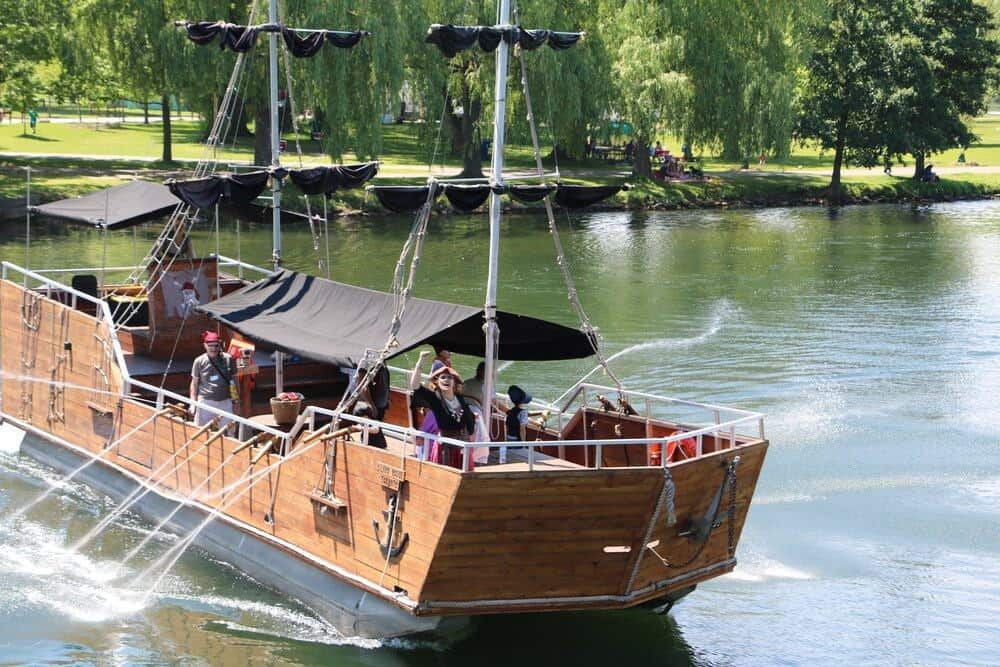 Pirate Life is available from May to October and offers both public and private tours. It is open on weekends and Group/School weekdays in May & June, daily in July & August, and weekends only from September to October.
How long is Pirate Life Ottawa?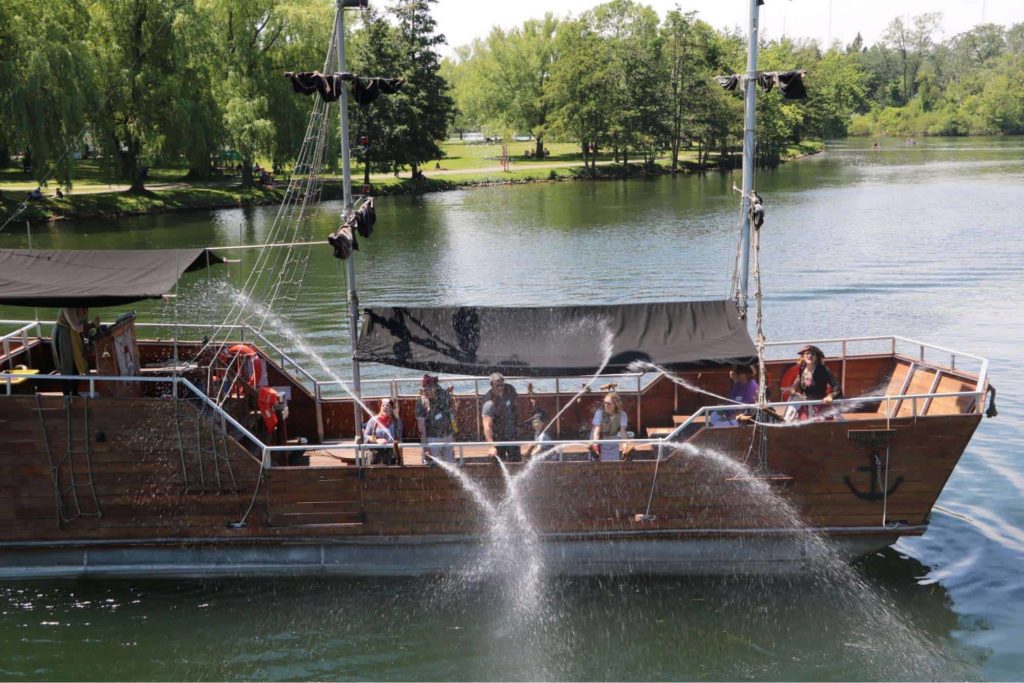 The entire Pirate Life Ottawa experience is approximately 75 minutes long, including the time to check in and get into costume. It also includes pre-cruise activities and the 45-minute interactive pirate adventure on the water.
The adventure takes place on a replica pirate ship, which sets sail on the Rideau Canal, providing a unique and scenic setting for the entire experience.
Activities in Pirate Life Ottawa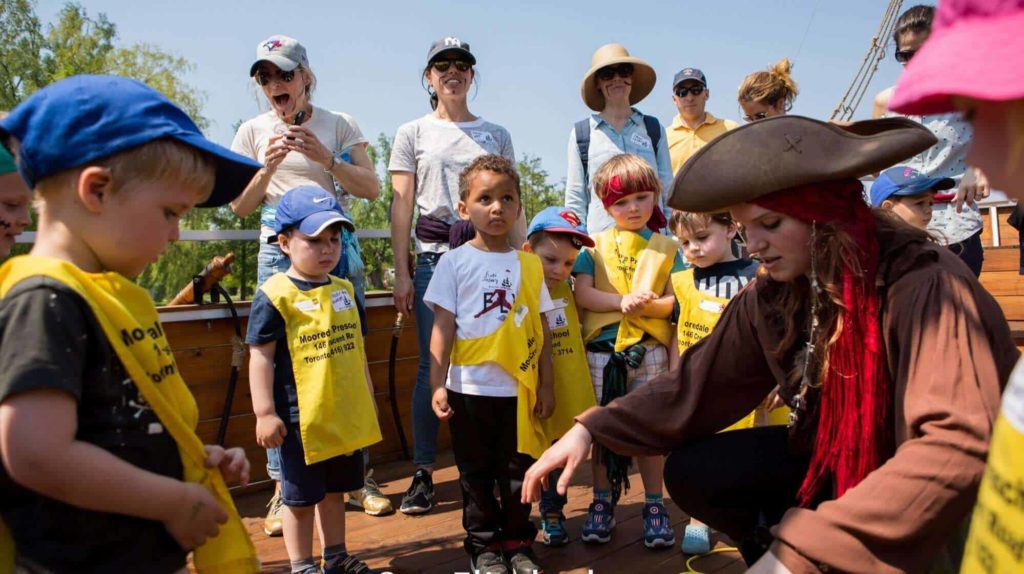 Pirate Life has a lot of activities in store that you and the kids can enjoy. You can look forward to the following activities during your pirate adventure:
Solving the Map's Secrets & Mysteries: Participants must solve the secrets and mysteries contained within to uncover the location of the buried treasure. This involves decoding clues or following a trail to get to the treasure.
Defending the Ship with Water Cannons Against "Pirate Pete": Participants will get to defend their ship against an attacking pirate named "Pirate Pete" using water cannons.
Making "Pirate Pete" Walk the Plank: If the water cannons aren't enough to deter Pirate Pete, participants may have to resort to making him walk the plank as punishment for his attempted attack.
Hauling the Loot Aboard: Once the treasure has been found, participants get to haul it aboard their ship and claim their prize. This can be a thrilling moment, as the treasure may contain valuable items or clues that lead to more adventures.
Sharing the Booty: After the treasure has been claimed, participants get to share in the spoils of their adventure. This can be a fun way to bond with fellow pirate adventurers and celebrate the success of the mission.
Singing a Sea Shanty with a Wee Bit of Grog: Participants get to celebrate their pirate adventure with some singing and a wee bit of grog. Let loose and enjoy the camaraderie and immerse yourself fully in the pirate experience.
Are reservations required in Pirate Life Ottawa?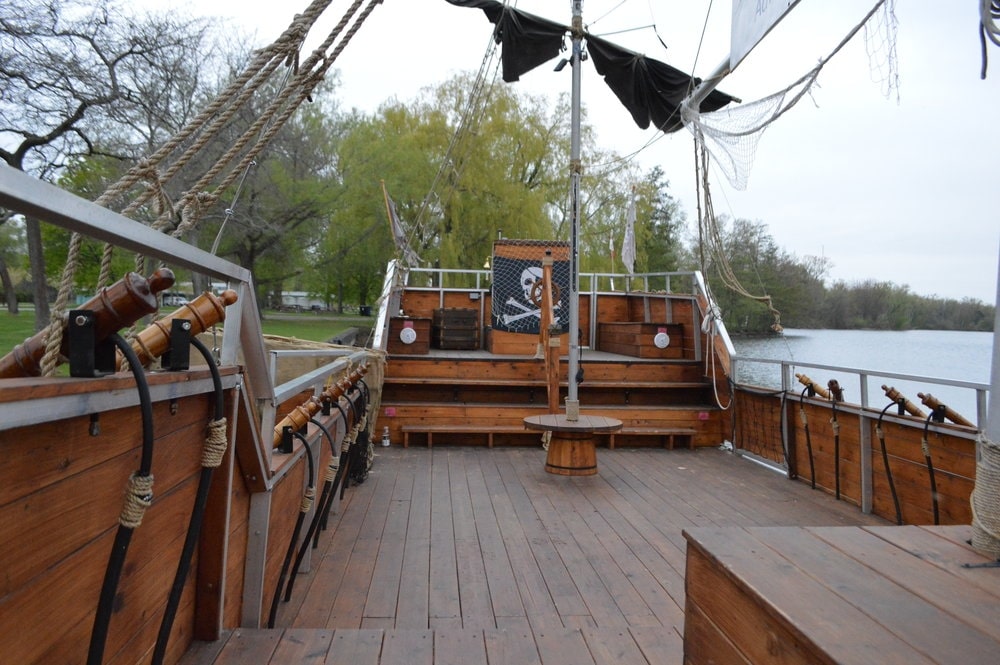 Reservations are required for everyone who wants to participate in Pirate Life Ottawa's pirate adventure. You can make a reservation directly at its official website.
Admission Rate in Pirate Life Ottawa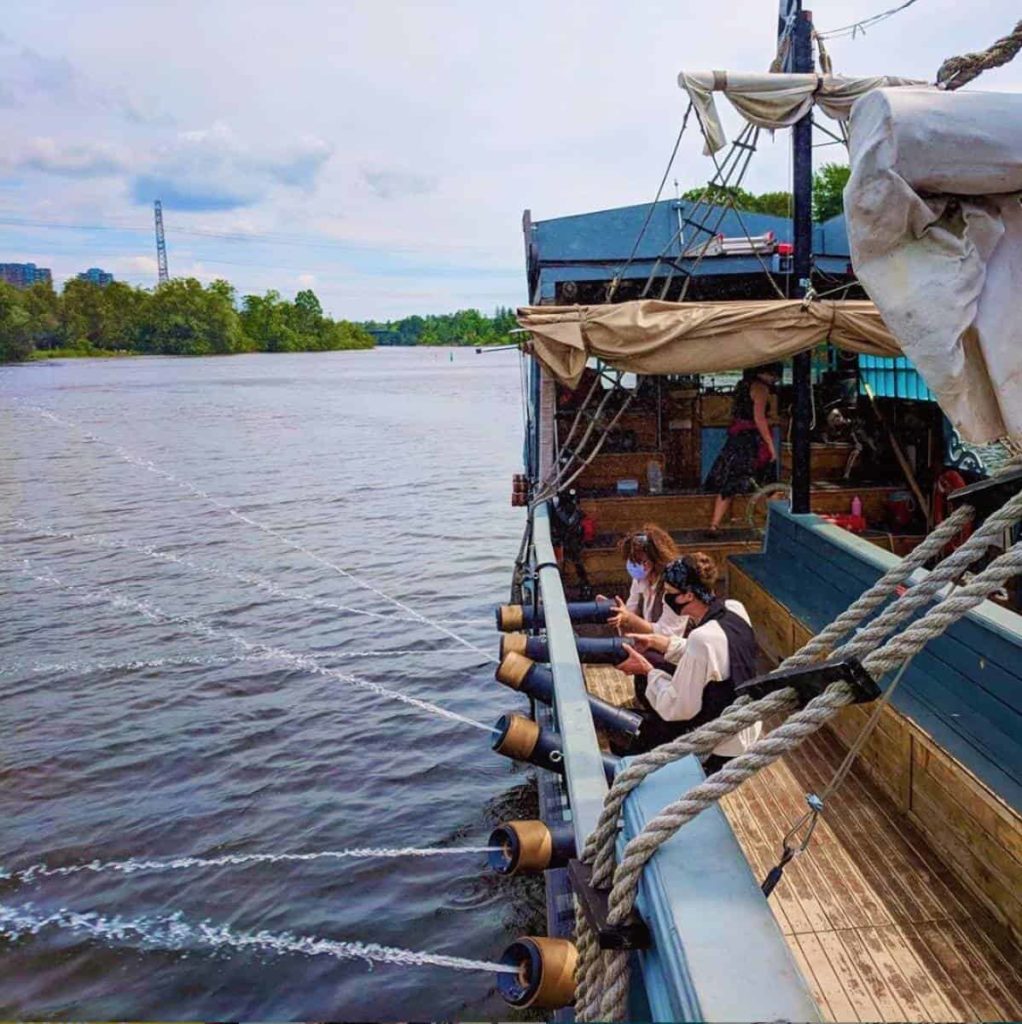 The admission rate for Pirate Life Ottawa is $37 per person, but children three years old and below can get in for free. You can also get a season pass for only $59.
FAQs