Important Details You Need to Know before Visiting Petrie Island
Here in Ottawa, Petrie Island is one of the most popular places for a plethora of different activities. You can swim at the beach, play volleyball, go canoeing and kayaking, and so much more.
Besides that, the island is also a gorgeous nature preserve that features great nature trails and several different species of plants and animals.
These reasons make Petrie Island one of my favorite places for outings. The various activities that are available aren't just for fun; they allow us to appreciate nature at its finest.
I think I've gotten you interested in the island from the way I've described it. But before you go, let me show you some things that you should know about before visiting.
About Petrie Island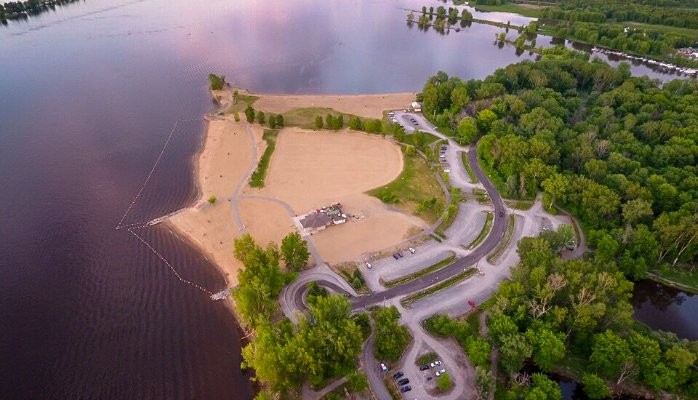 About 12,000 years ago, sand from the end of the last ice age built up the Petrie Islands on the Ottawa River.
The area would reach from the bottom of Champlain Street in Orleans to Trim Road, an area that is 2 km by 500 m. The total length of the shoreline, including all canals and bays, would reach a length of about 12 km.
The first people to use these lands were the Native Americans. They have fished and hunted in the area around the Petrie Islands for thousands of years.
In the present, they are on land that has never been given up by the Anishinaabeg people.
Since 1983, the government has owned a sizable portion of the land. This was done to protect the natural environment of the western part of the islands.
In 1998, a group of people called the Friends of Petrie Island got together to help protect the western part of the Petrie Islands. The group also built passive leisure facilities just west of where sand is made.
Then, in 2003, sand dredging stopped at the eastern end, and visitors can now use the 10-hectare sand fill and natural beach for leisure.
Today, the shoreline and backwaters have become popular places to fish all year round. And because of this, many boaters, canoeists, and kayakers also like to explore the waters.
For people who just want to relax in a quiet place, they bring a good book and relax along the beach. You also have photographers, painters, and singers that come to the islands for leisure and entertainment.
Meanwhile, you've got plenty of people that come down to watch the sun go down over the river.
Besides the beach, Petrie Island also has other popular attractions for tourists. For instance, the wide range of plants and 130+ bird species get naturalists and hikers to come and observe them.
The picnic area has made the islands more popular, and kids love to play in the sand and look for turtles and other animals on the trails.
Although the area is busiest during the summer and gets the most visitors at that time, Petrie Island is a local favorite for ice fishing in the winter. You can also cross-country ski or snowshoe in the quiet woods.
During the spring, some people come to see the Ottawa River flow when the snow melts.
The whole area is prone to spring flooding, which helps a lot of different kinds of plants and animals that live there. These include 29 rare plant species and the only big group of hackberry trees in this part of Canada.
For their classification, the islands are called Class 1 wetlands, which is the highest in Ontario. They are also a regionally important place of natural and scientific interest, according to the Ontario Ministry of Natural Resources (ANSI).
All in all, people who have been to Petrie know that it is a beautiful natural place, a real hidden gem.
Where is Petrie Island located?
Petrie Island is located in the eastern part of Ottawa, specifically in the community of Orleans. It sits on the Ottawa River and can be accessed via Trim Road.
How much is the parking rate on Petrie Island?
The parking rates for Petrie Island are $2 for 5 hours, 07:00-18:00, 7 days a week. Upon parking, your car must display the permit, which you obtain from one of the island's four Pay-and-Display stations.
For payment, the machines accept coins and credit cards.
What You Can Expect in Petrie Island
Petrie Island offers plenty of activities, including picnicking, swimming, beach volleyball, nature trails, paddling, canoeing, fishing, powerboat rental, and nature interpretation.
Picnicking

You can find approximately 40 picnic tables in the picnic area to the west of the main beach, available from May to October. A few of them are left year-round for use.
If you want to get the best tables possible, take note that they come on a first-come, first-served basis. But you can get group reservations by filling out an online form.
Swimming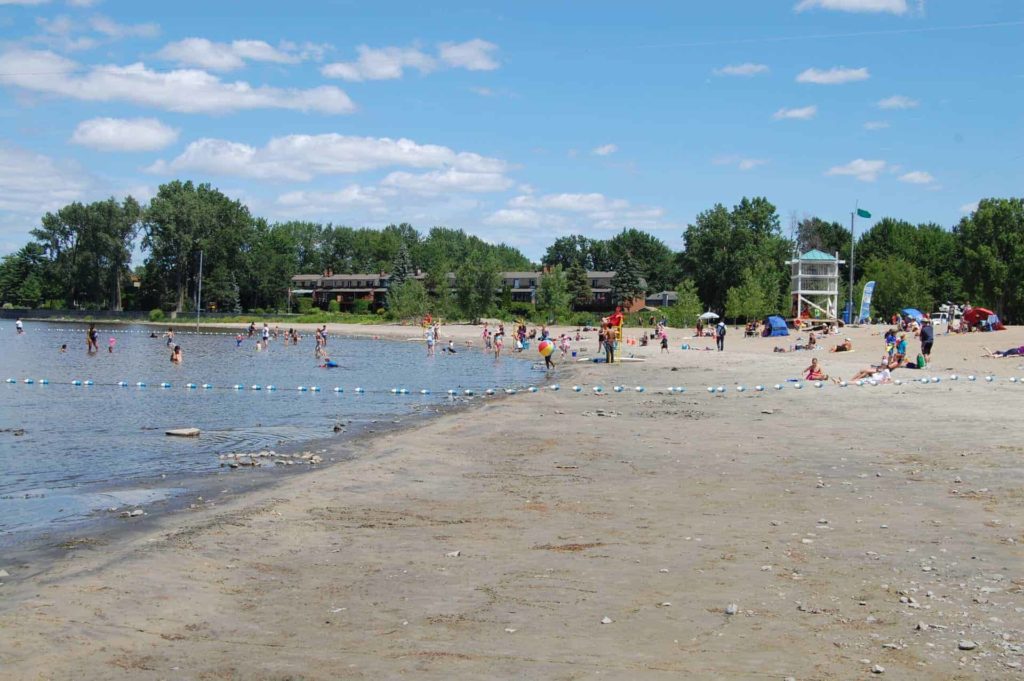 Inquiries:
Beach: (613) 580-2400
Water safety: 613-580-2424
Petrie Island's public beach provides a great place to swim in the Ottawa River. Lifeguards are on duty from noon to 7 PM during the summer.
Before you go into the water, you may want to inquire about its safety. The local staff monitors it and changes the information every day at noon based on samples of water taken the day before.
Beach Volleyball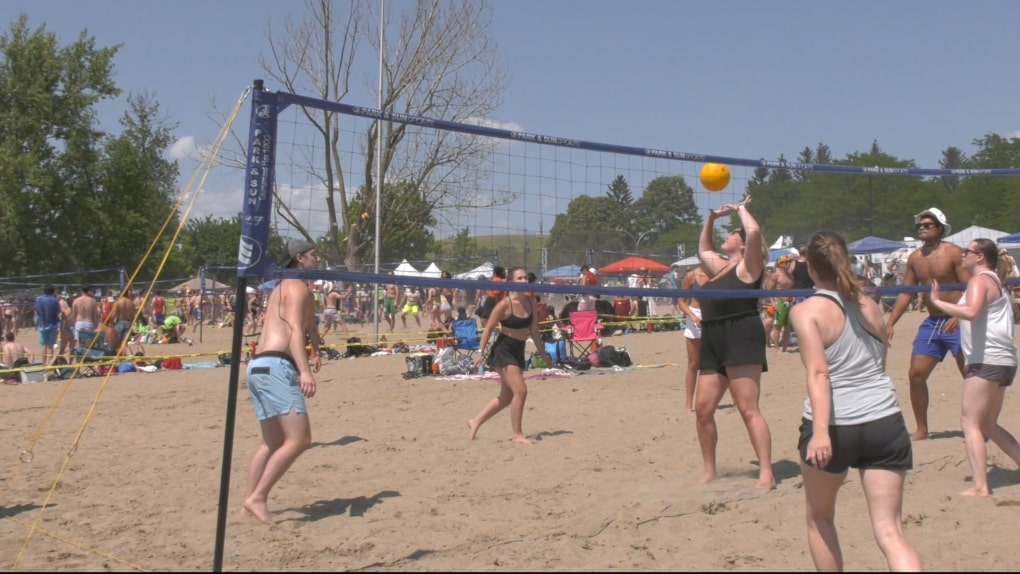 Inquiries: 613-580-2854
Petrie Island also offers organized beach volleyball almost every weekend during the summer. Volleyball leagues and net rentals are offered by the admin offices.
Nature Trails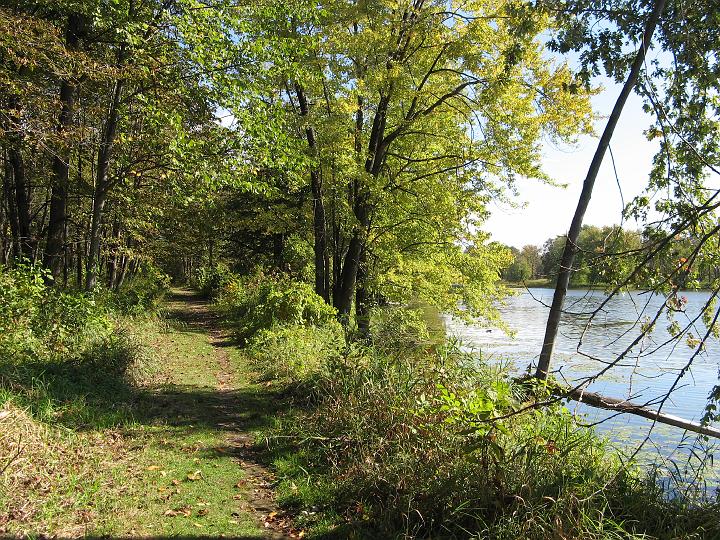 Inquiries: [email protected]
There are 7 kilometers of nature trails on Petrie Island. Even when there are thousands of people at the beach, the nature trails remain surprisingly tranquil.
Volunteers take care of the trails and will be happy to give you a tour, provided that you set one up in advance. If you want to have a guided tour, send an email to the link I've attached above to book one for you and your group.
Paddling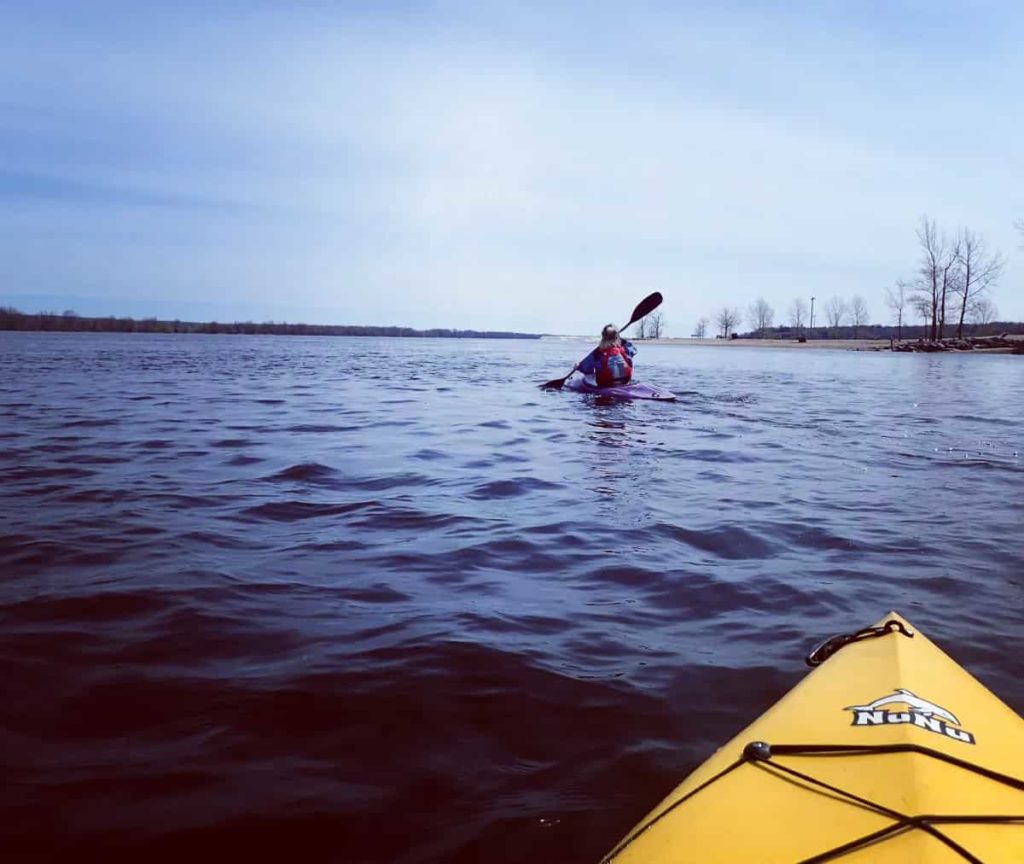 At the free ramp west of the main parking area, you can launch canoes, kayaks, and skiffs. Also, when doing this, make sure that you don't bother the animals in Turtle Pond.
If you want to rent a boat, the Oziles Marina rents out different types, such as paddleboats, canoes, and kayaks.
Petrie Island Canoe Club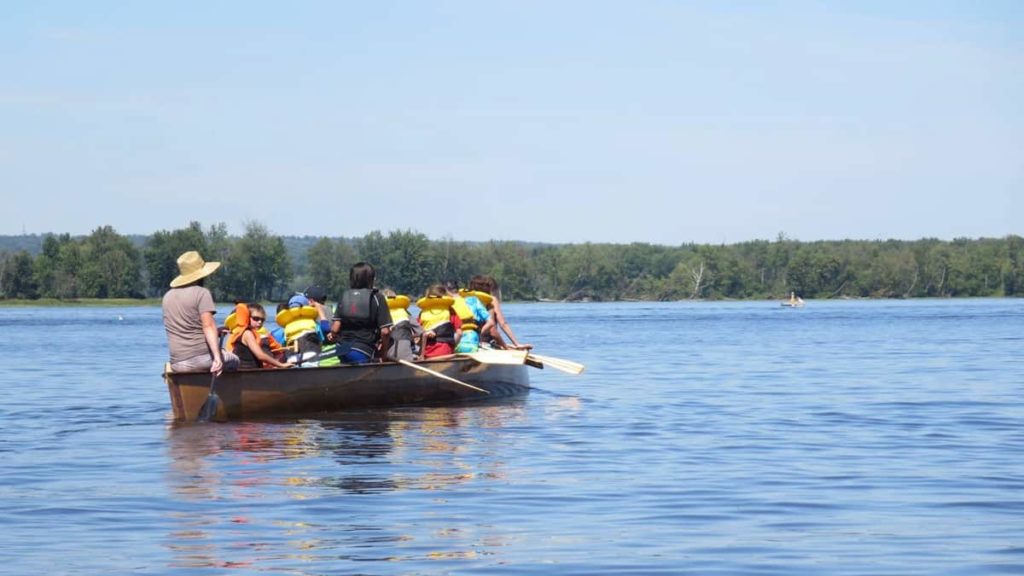 Inquiries: http://petriecanoe.ca
The Petrie Island Canoe Club has two different day camps for kids ages 9 to 12. Petrie Island's Regatta-Ready Program is a two-week introduction to canoe-kayaking, and the Competitive Sprint Program is an eight-week canoe-kayak course.
Most of the time, paddlers will be split into groups and spend the same amount of time practicing in team canoes, single kayaks, dragon boats, and on dry land.
Fishing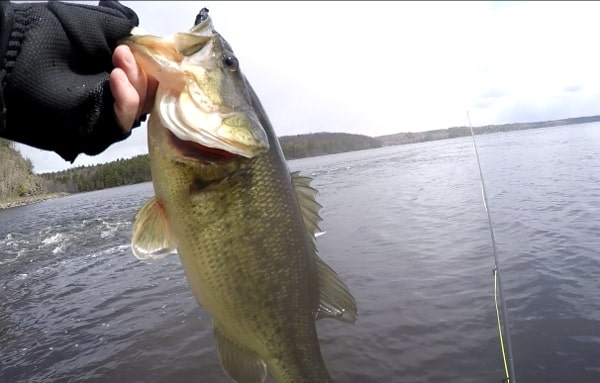 Petrie Island is quite a popular fishing site for both beginner and expert anglers. Since the island is a nature preserve, there are designated fishing areas to avoid damaging the ecosystem.
These areas are the Basswood and Sunrise trails. People like to fish along the bridge where the river goes under the main road.
Also, as a reminder, please do not fish in the turtle pond or on the public beach.
At Oziles, you can buy food and lures or rent a boat. Once you've emptied out packages and used up old fishing lines, kindly dispose of them properly.
During the winter, a bay to the east of the main beach is a famous place for ice fishing. You can rent huts for this activity.
Powerboats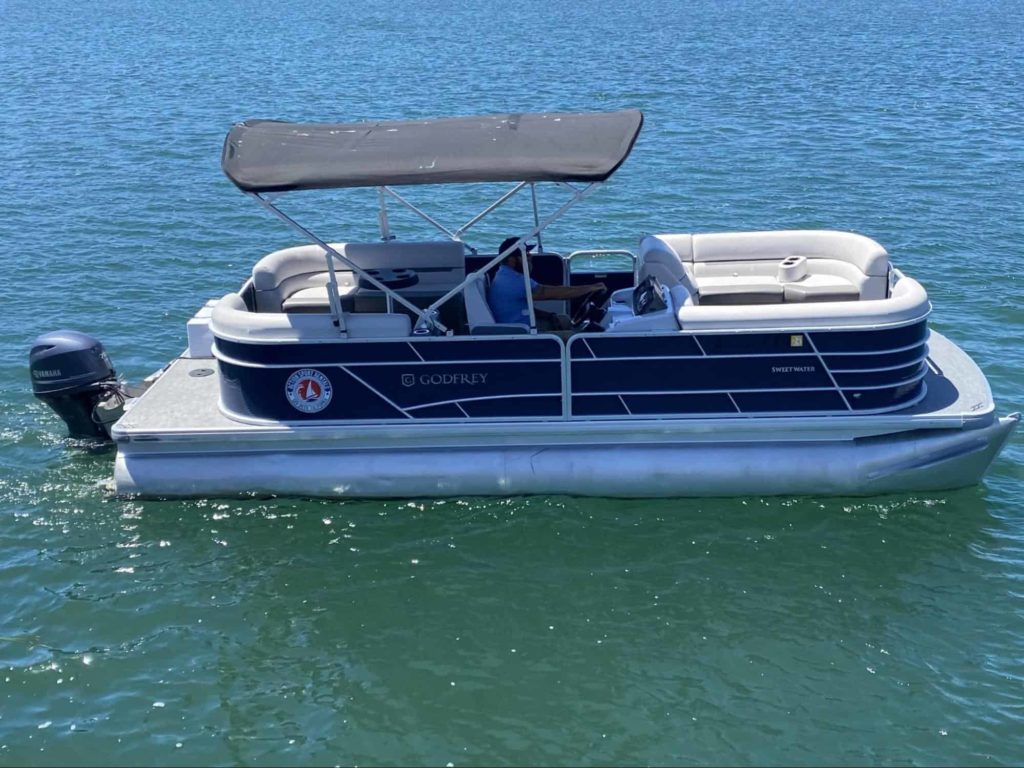 Petrie Island allows you to ride powerboats in its waters. When you operate a boat, you should exercise caution on the back channels, and respect the provincial and federal speed limit of 10 kmh (6 mph, 5 kn) within 30 m (100 feet) of the shoreline.
Be mindful and keep clear of swimming areas to avoid any accidents. For the ramps, two of them are located at Oziles Marina.
Nature Interpretation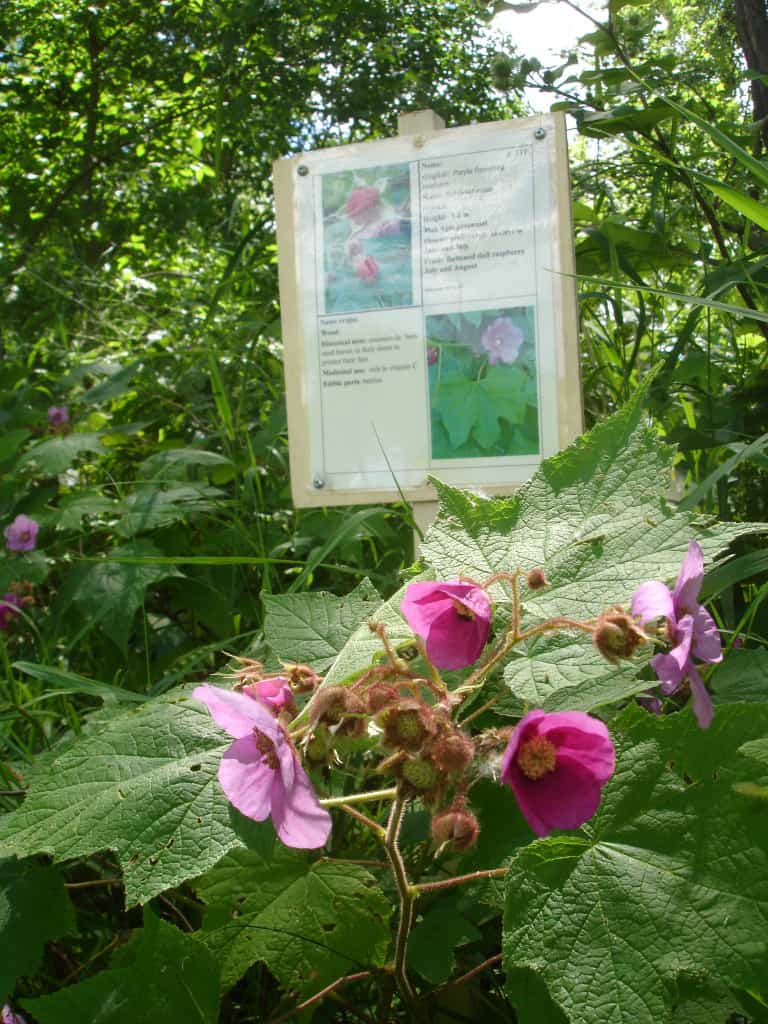 The Friends of Petrie Island run a place where people can learn about the island. It has an office, displays about the environment, and aquariums.
Check out the wildflower garden, which has plants that people use for food or medicine.
During the summer and fall, the Friends of Petrie Island plans events and activities like nature walks, theme days, and other special events.
Petrie Island Rules
As a conservation park, Petrie Island staff do their best to preserve the natural beauty and balance of the area. For that reason, they have a set of very strict rules that need to be followed.
Stay on the trails.
It is heavily discouraged to go off trail for several reasons. First, it may damage endangered plants, and second, you might end up trampling sensitive root systems and disturbing wildlife.
Doing this may also introduce invasive species, compact the soil, and erode the shorelines. The trails are there to protect you from thorny or stinging plants as well as biting insects such as ticks, so don't stray away from them!
Dogs and other pets are strictly prohibited.
Dogs and other pets are not allowed within the premises of Petrie Island. Even though dogs can be put on a leash, they may stress wildlife, disturb nesting birds, and can negatively impact the surrounding habitats.
You might not be aware of it, but dogs are carriers of some invasive plant and insect species that stick to their fur. The only time a dog will be allowed is if it's a service dog.
Those who disobey this rule may face a $100 fine.
Do not harass and disturb the animals.
Do not try to approach the animals, as they might act in an unpredictable way.
Avoid baiting animals for photography, as it could also be potentially dangerous to you. You are also not allowed to use drones.
The staff of Petrie Park prioritizes the safety of the animals. Trying to approach the animals may cause injury to them, negatively affect reproduction and feeding behaviors, and change the way sensitive environments work as a whole.
A violation could lead to a fine of $205.
Dispose of garbage properly in receptacles or take it with you.
Your garbage contains all sorts of harmful materials that are hazardous for the plants and animals on Petrie Island.
Plastics, chemicals, and processed foods can be accidentally consumed by animals, which will severely impact their health. It can also cause them to get stuck or, worse, suffocate to death.
The chemicals also have the potential to damage the plants and the surrounding soil. This can have severe consequences for the island's ecosystem as a whole.
Those who breach this rule could face a fine of $205.
Do not damage, pick, or remove any plants.
The island is home to over 30 endangered plant species, so leave them be. Trying to touch any of them can potentially harm the overall balance of Petrie Island's ecosystems.
Plants and trees are important shelters and food sources for wildlife. This protects and preserves the high-quality nature experience.
Also, avoid picking up fallen trees, branches, and springtime fiddleheads. Allow the Petrie Island staff to clean things up since they have SOPs to properly dispose of them.
Breaches may result in a $100 fine.
Do not ride your bike on nature trails.
Riding a bike on the nature trail could hurt the trail and the plants around it. Wildlife that moves slowly, like ants, frogs, and turtles, could also get hurt if care isn't taken.
On the paths, bikes can be dangerous for both adults and children. Breaches could lead to a $100 fine.
Campfires or charcoal barbeques are not allowed on the island.
If you want to hold a barbeque on Petrie Island, you will need a permit for propane barbeques. Accidental fires will kill wildlife and cause devastating damage to the surrounding habitats.
If an incident like this were to happen, the park would no longer be accessible. Breaches may result in a $205 fine.
Do not fish except in designated areas on Basswood and Sunrise Trails, and along the causeway.
Please fish in the designated areas only. Trying to fish in prohibited places can cause damage to the ecosystem.
For example, nearby wildlife is heavily at risk when fishing lines and lost hooks are scattered around carelessly. This will also cause shorelines to get eroded and compacted.
By fishing in the designated fishing spots, you can help keep the high-quality nature experience safe and exciting.
Do not feed the wildlife.
Feeding makes animals overly friendly or aggressive and encourages dependency. This can also ruin their diets and affect their overall health.
When you see an animal, just leave it be and don't toss it food. This will help protect the integrity of the ecosystems for everyone's enjoyment.
Consumption of alcohol, smoking, and vaping of tobacco, cannabis, or any other substance is prohibited.
These substances are extremely likely to cause severe health problems in animals that ingest or inhale them. For that reason, Petrie Island strictly prohibits the use of these items.
Also, the island advocates for a safe and family-friendly environment for everyone. These items go against that policy.
Anyone who breaches this rule will get a $205 fine.
Observe park hours (open 5 am to 9 pm).
Once the clock hits 9 PM, it's time for you to pack your bags and leave. You cannot have an overnight trip in the area since the noise and activity can disturb the nocturnal wildlife.
Besides that, there are no lights in the area, which significantly increases the risk of injury.
Anyone that violates this rule will be fined $100.
Respect fellow visitors.
Have the decency to be respectful of other visitors on Petrie Island's premises. Avoid making loud noises, having too loud music, and taking up excessive space on the trail.
If you are jogging or biking, avoid making any unexpected passing in the areas where people are trying to relax. This can detract from the peaceful atmosphere that people are trying to enjoy.