7 Ways to Cat-proof Your Home (And Keep Your Kitty Safe!)
Adopting a cat means being responsible for them all their life (or lives — all nine of them if you're lucky!). This responsibility covers all aspects of your life that intersect with your cat's, as well.
Before you even decide on getting a kitty, everyone at home (including other pets) has to be on board with the idea. Not all people love cats, and some might be allergic to them so consider their feelings and needs, too.
And before bringing home a kitten or an older cat, you'll need to be prepared to live with a ball of fur with fangs and claws every single day.
So a week or so before welcoming your new bundle of fur and purrs home, make sure you've cat-proofed your house sufficiently for its (and your home's) safety.
Keeping Your Cat Safe In Seven Simple Ways
A safe cat is a happy and contented cat. But what makes a joyful and non-threatening home for humans might not hold for these furry creatures.
Felines are built with unique anatomies and needs. Having them around means you'll need to address potential dangers that could harm them.
The next logical step is to find ways to make your dwelling secure and safe for your cat (and vice versa).
We wrote about the basics of cat care in a previous post. There's a section that mentions several tips on how to cat-proof a house and everything inside it.
But for this post, we're adding more details to what we hope would be a handy checklist. We narrowed down this listicle to seven important items that can help you cat-proof your home and keep your kitty safe at all times.
Before we proceed, please note that this piece was written for homes with strictly indoor cats in mind.
1. Invest in Slipcovers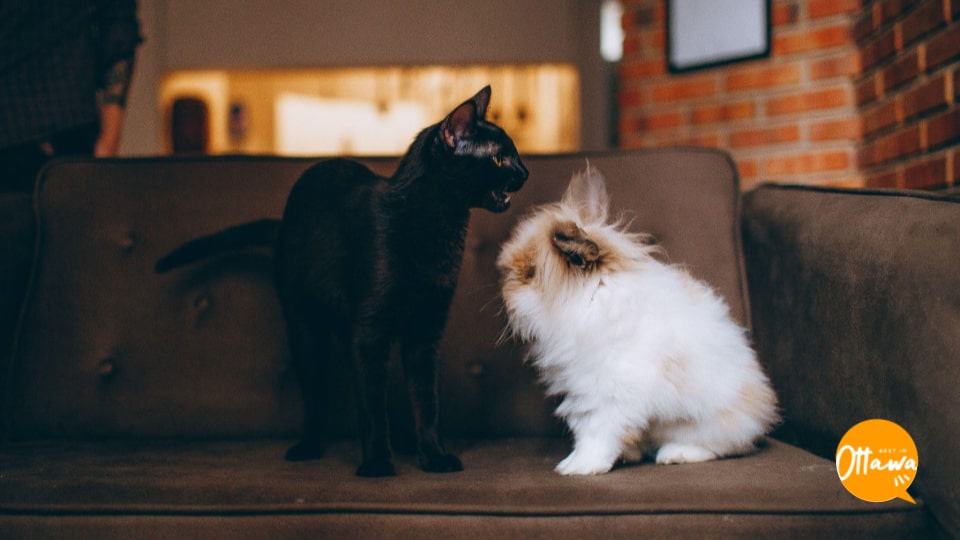 Cats come with built-in claws (or murder mittens if they're feeling particularly frisky). Unfortunately, with these claws comes a need to sharpen them at surfaces they find attractive — including your furniture.
Snagged claws on fabric can cause broken or ripped nail beds which could be quite painful for your cat. To prevent this, address the problem at its root, which is your furniture.
Invest in sturdy slipcovers ASAP so you can save thousands of dollars on replacement chairs and couches at the furniture store. Plenty of shops also sell pet-proof slipcovers that are thick enough to withstand the sharpest of claws while protecting your furniture underneath.
But if your cat has already wrought havoc on your favourite furniture pieces, don't throw them away or replace them just yet. You can breathe new life into them with the help of the best upholstery shops in Ottawa.
As an added tip, you can install sisal-wrapped or cardboard cat scratchers in prominent places at home. Your cat will soon learn where they're allowed to sharpen their claws and avoid your furniture altogether.
2. Add Grills or a Screen to Your Windows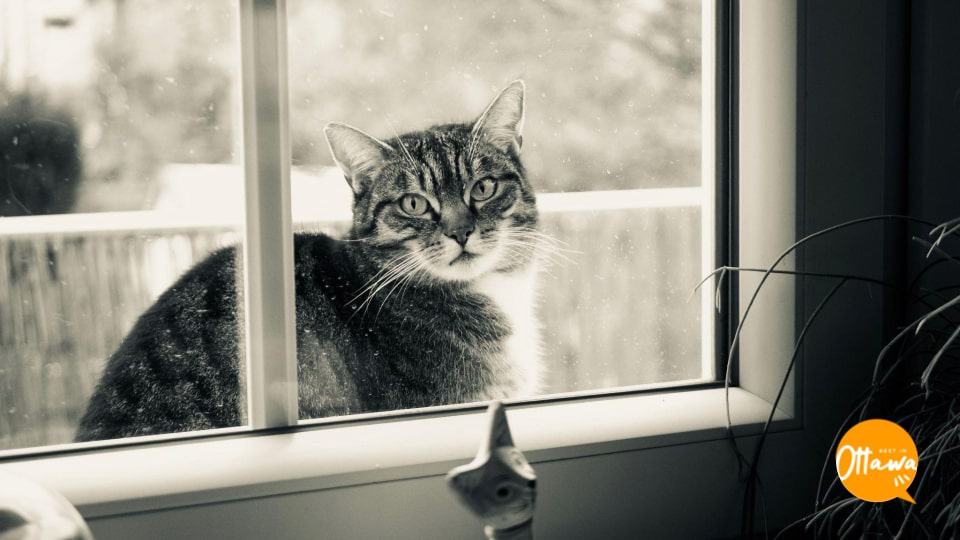 Determined cats can get through the tiniest gaps and cracks so unscreened windows are always a danger zone for them. They might want to get closer to birds and squirrels they see through the glass and find a way to get outside.
It's especially dangerous if you live several floors up because a fall from that height can seriously injure your cat. They could also wander around outside and get lost in the process.
To prevent this, get grills for your windows with intervals of around an inch and a half each. You can have expert window repair companies help you design window grills that can prevent your cat from getting out while maintaining your home's aesthetic.
Or if you have a patio or balcony, consider building a catio for your indoor cat to enjoy the "outdoors" while still confined and protected behind screens and grills. These cat patios can easily be built by a skilled carpenter and can allow your cat much-needed time to interact with nature.
3. Avoid Plants That are Toxic to Cats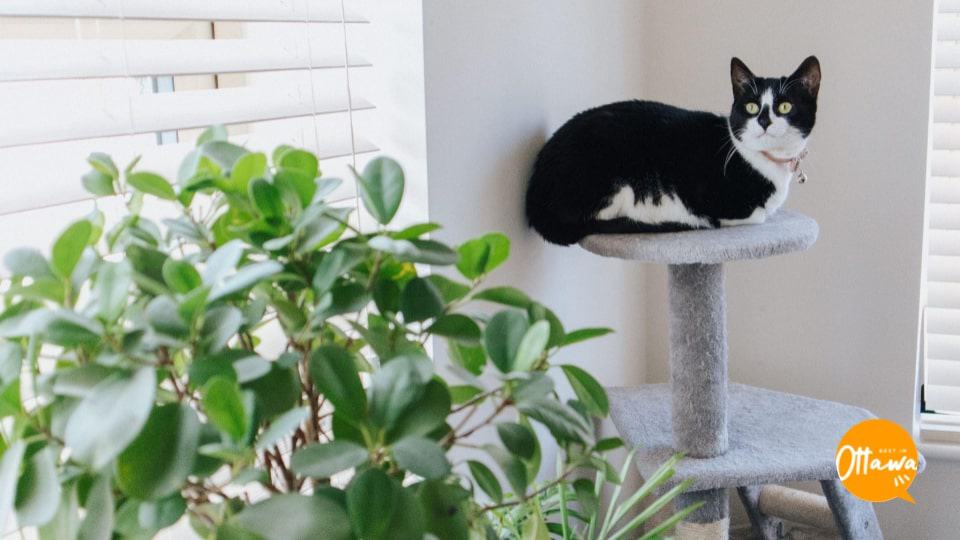 Indoor plants can add warmth and charm to any home, but the wrong ones can also make your cat severely ill. Unfortunately, a lot of attractive indoor plants make it to the list of toxic types for your feline friend.
PetMD lists more than a dozen types of plants that can cause anything from skin irritation to serious damage to cats' hearts and kidneys. Pothos, peace lilies, tulips, and Sago palm are just some of the common types of plants that must be kept away from cats at all costs.
But don't think that you won't be able to introduce some green and growing things into your home. There are dozens of indoor plants that are safe for your cats so you can keep them in mind the next time you visit your favourite nursery.
Good Housekeeping mentions several cat-friendly and safe plants which include birds' nest fern, money trees, bromeliad, and the ubiquitous cat grass (which you might want to keep replacing because cats like to munch on them!).
4. Get Cat Toys To Keep Your Cat Active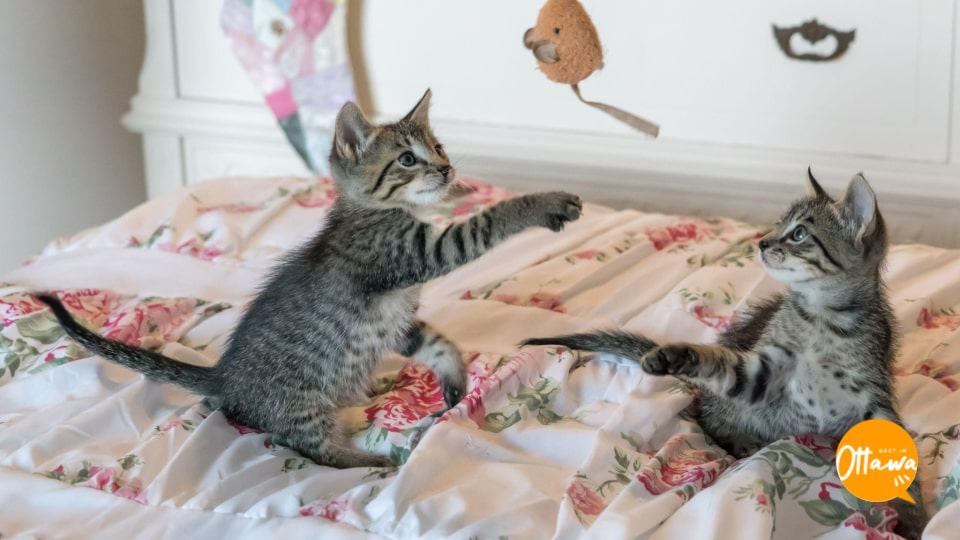 Cats have a tendency to paw and chew on things that might look harmless but could actually injure or choke them. Rubber bands, staple wires, sewing needles and thread, twist ties, small accessories and toys, and other similar items have proven to be choking or injury hazards.
Keep these things in tight-lidded containers and away from kitty paws and fangs. And when you do regular cleaning, make sure to vacuum or sweep behind and under couches, chairs, and areas where small things could've found their way.
So that your cat doesn't find things in your house to play with that they aren't supposed to, get them proper toys that would keep them preoccupied. Sisal-wrapped balls, catnip plushies, puzzles, and other veterinarian-approved toys can fill your cat's needs to use up its excess energy safely.
5. Keep Breakables and Poisonous Items Locked Up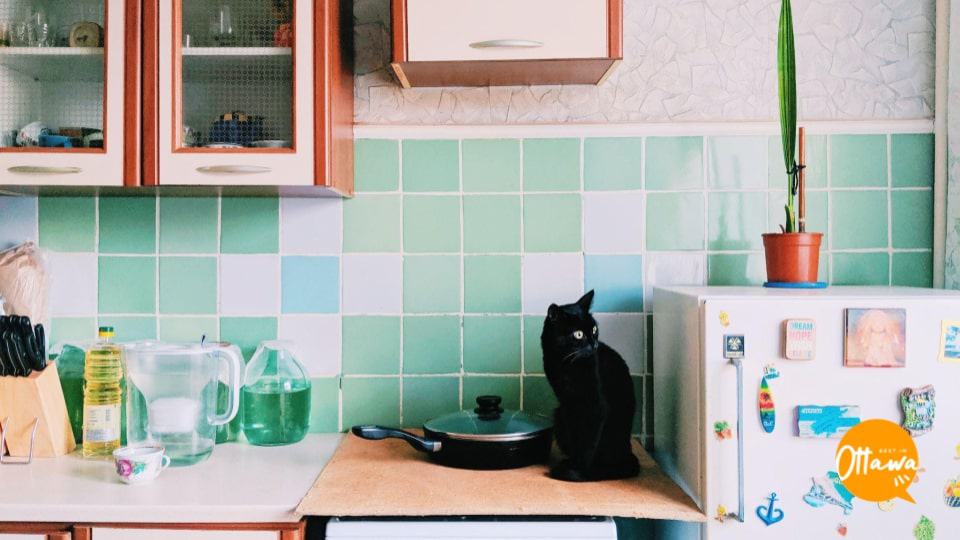 Many trips to the vet clinic are caused by pets ingesting poisonous substances or getting injured from breaking something. You can prevent this from happening by keeping your cupboard and cabinet doors locked and inaccessible to your cat.
In your kitchen and bathrooms, make sure your cleaning supplies, medicine, pills, razors, and other things are stored in cabinets that cats can't open easily. Consider adding a childproof lock to the cabinet pulls or handles for extra-curious kitties.
If your bedroom and living room ornaments are mostly breakable or can be swiped off surfaces with a swift paw, find ways to secure them or store them for the time being. Cats who have the zoomies likely won't stop to avoid that precious Ming vase if it's in their way.
Be extra-careful where you keep your fertilizers, antifreeze, drain cleaners, and pest control baits, as well. These are some of the deadliest items that can endanger your cat's health and life if you just keep them within reach.
6. Cover Your Stovetop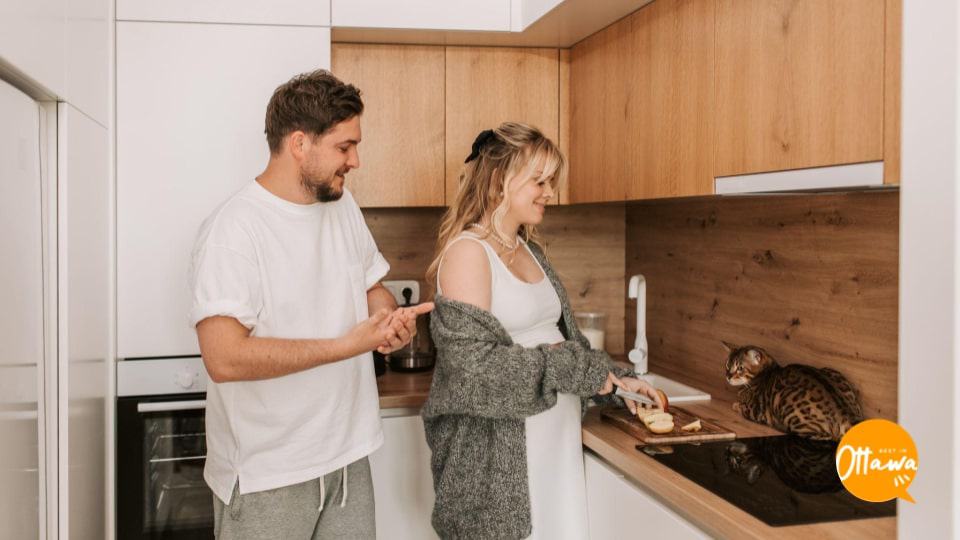 There's a CNN news article about cats in South Korea causing over a hundred house fires within three years. The numbers might seem exaggerated, but cats that jump on kitchen countertops can easily switch on touch-sensitive stove buttons and cause them to overheat.
Unless you can easily unplug your stovetop (which is a bit difficult for built-in stoves) when not in use, there's really not a lot you can do for stubborn and curious cats. However, preventing them from stepping on your stove is key.
You can order a sturdy stovetop cover from an appliance store to protect your stove buttons from kitty paws. This can also be useful for homes with stoves that don't have touch-sensitive functions but have burners that could scald delicate toe beans when they haven't cooled down.
7. Hide Your Cords and Cables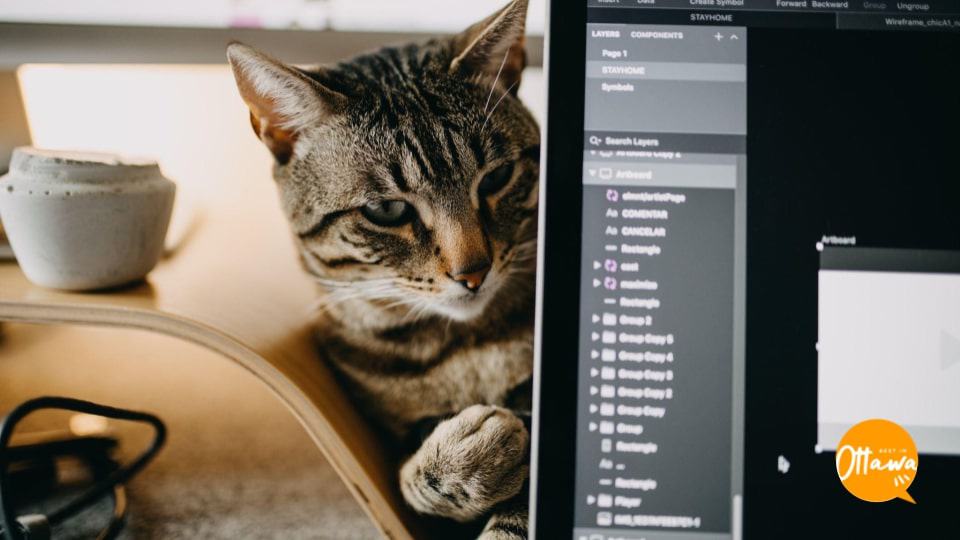 Houses run on electronics and appliances attached to electric cords. Electric cords look like fun toys for cats.
You get the bleak picture. Your cat might attempt to chew through cords or play with them until they get entangled.
Heartbreaking stories of electrocution or strangulation involving cats and cables or cords should be enough warning for you to keep them hidden. Avoid dangling cords from blinds or curtains as cats could find ways to loop them around their necks or bodies.
To prevent this, invest in box-type cable organizers which can hide electric wires and charging cables easily and out of reach of your cats.
If you have exposed cables running along baseboards or walls, call a reliable electrician to cover them up with cable protectors or ramps so they're out of sight and mind from your kitty.
FAQs About Cat-Proofing Your Home