10 Incredible Ideas to Give Your Dad a Memorable Father's Day
Father's Day is the ideal occasion to treat your father to an unforgettable experience in Ottawa! There are many possibilities for dads who enjoy different hobbies, and each experience can be equally memorable.
Take a look at these Father's Day celebration ideas in Ottawa to show your dad how much you love and care for him. He's definitely earned it!
1. Throw a special Father's Day BBQ for your dad.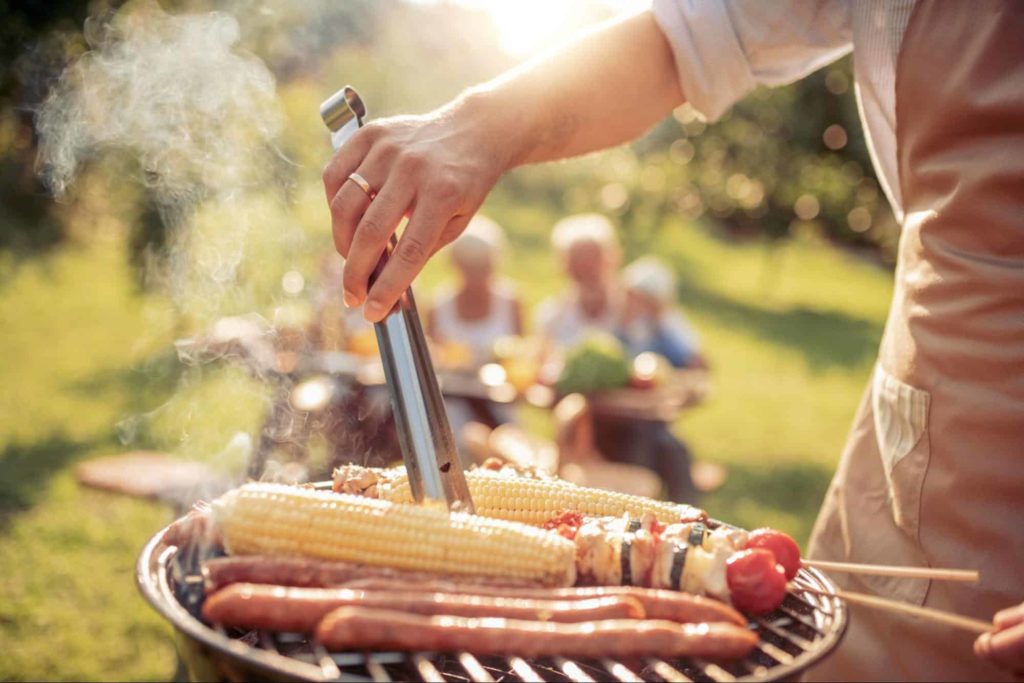 I think we can all agree that our dads love a great barbecue, right? Planning a simple barbecue in your yard is a great way to spend Father's Day with the entire family.
If you want to pull off a memorable barbecue for him, start planning the event a few weeks in advance. Send out invitations, then make plans for your potential menu.
To really set the Father's Day mood, decorate your outdoor space with Father's Day-themed decorations, such as banners, balloons, and tablecloths. Play your dad's favorite music, and make sure to have plenty of seating for everyone.
Before the day of the event, make sure you've got your grill set up and ready to cook. Have plenty of fuel on hand, and make sure you have all the necessary grilling tools, such as tongs, spatulas, and a meat thermometer.
When it comes to a barbecue, the food is the star of the show. Plan a menu that includes all of your dad's favorite barbecue dishes, such as burgers, hot dogs, and ribs. Don't forget to add some side dishes and desserts as well.
Another thing, make sure to take into account any dietary restrictions or preferences that your guests may have. Some people might not be allowed to eat pork or prefer some greens, so prepare those food items too so everyone can have a great time!
On the day of the event, have some activities that can keep everyone entertained. You can bring out different tabletop games for the kids and adults so they have something to do while you fire up the grill and cook the food.
And to top things off and make it truly special for your dad, give him a thoughtful present or have everyone share a favorite memory or story they have about him. This is his day, after all, so make sure he feels loved and appreciated.
2. Make it a Father's Day beach celebration with the entire family.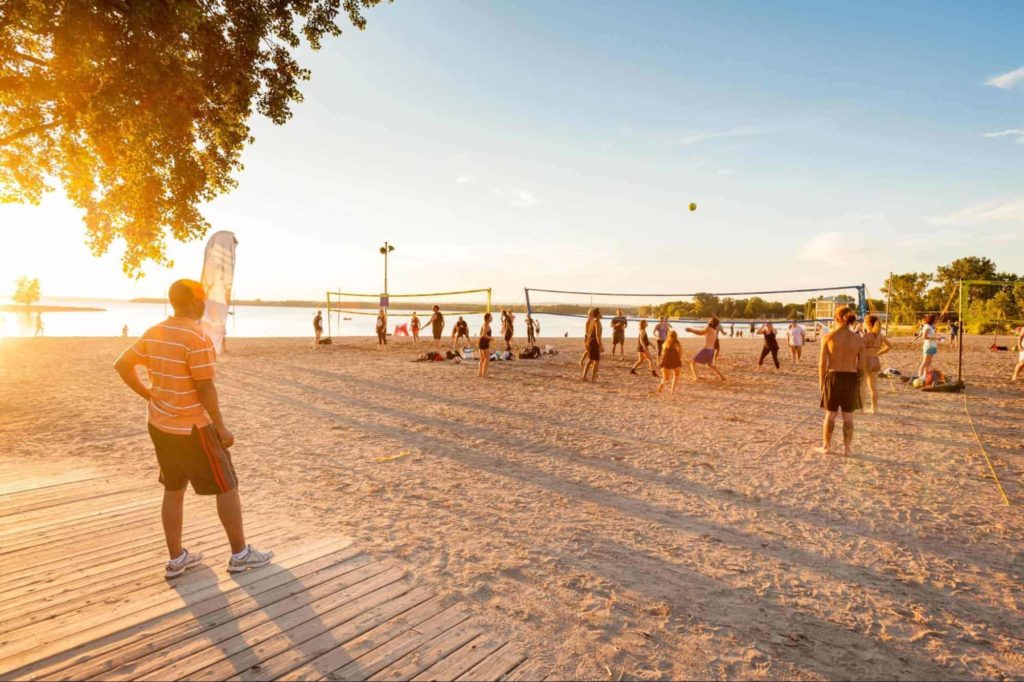 The warm weather in June makes it a great time to go to the beach. I'm sure our dads would love to bask in the cool ocean water to beat the blazing temperatures.
If the weather is looking great for you, plan a fun beach day with the family. While it's not exactly a trip to the Bahamas, Ottawa's beaches are still quite beautiful, and you can find them along the Ottawa and Rideau Rivers.
Large and sandy, Mooney's Beach is located on the Rideau River and is surrounded on three sides by the picturesque Mooney's Bay Park.
North Beach, East Bay Beach, and a third beach that is slightly smaller are the three beaches that can be found on Petrie Island, which is a suburb of Orleans.
For those of you who want to bring your own food, Britannia Beach is your best choice. It features a wide beach with plenty of grassy areas and picnic tables that you can use to enjoy a home-cooked meal with the family.
3. Get your dad a gift at the ByWard Market.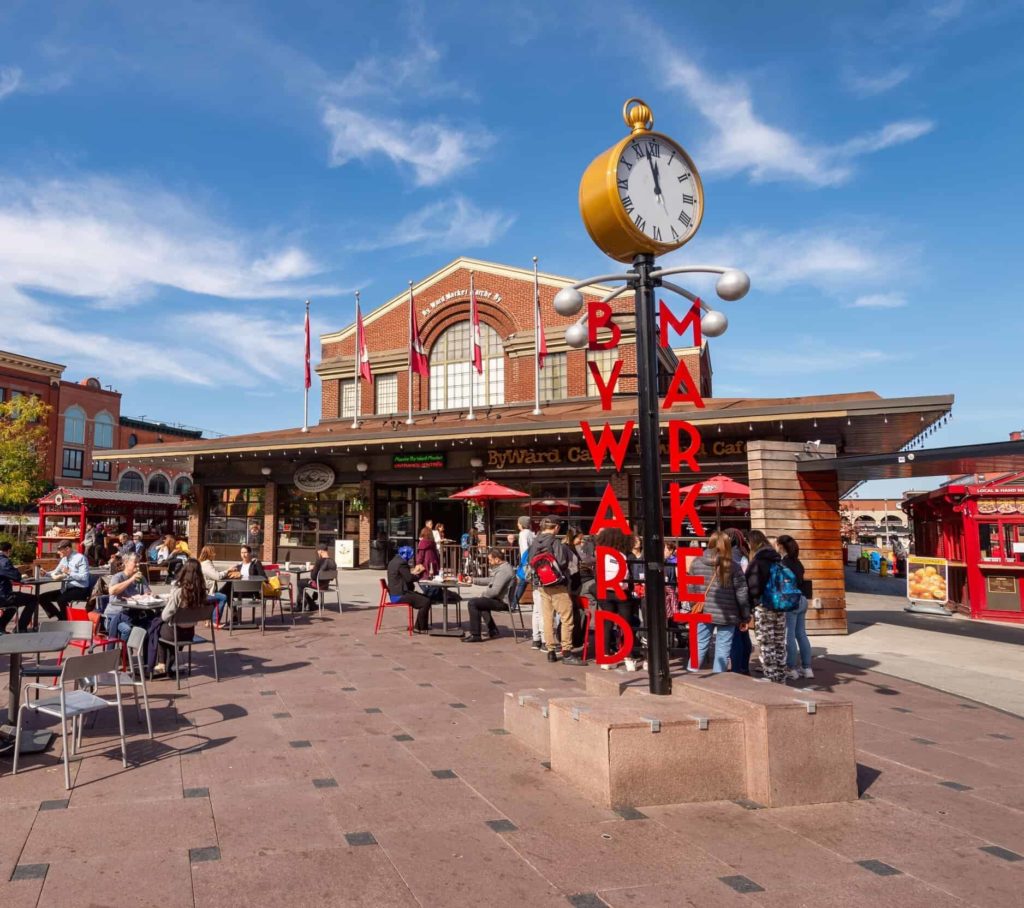 Still haven't thought of a great gift for your dad? Take him out shopping at the ByWard Market!
There are times when I can't think of a great gift for my dad because it feels like I've given him everything he wants already. When that happens, I give him a quick call and ask him to go with me to the ByWard Market.
A lot of the time, we invite other members of the family to make it an even better bonding experience. It's a simple and affordable way to celebrate, but nonetheless, we always have a great time.
To add to that, there are plenty of stalls that appear exclusively on special occasions like Father's Day. This is an extra incentive to visit ByWard Market to see exclusive food and trinkets made for the dads and their special day.
4. Explore the Rideau Canal with your dad.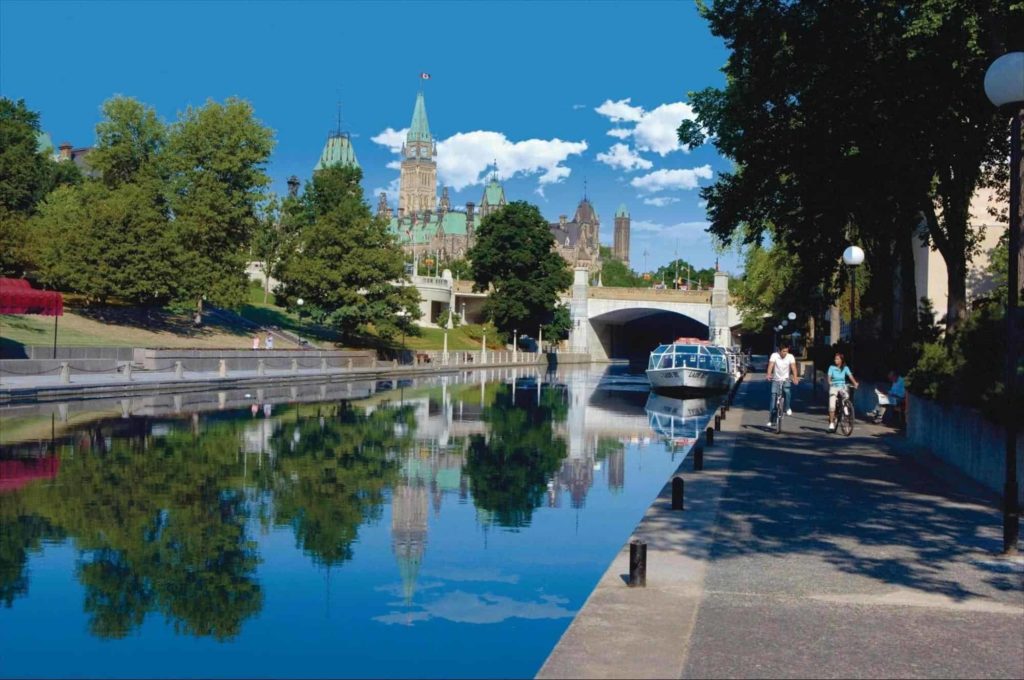 It's no secret to both Ottawan locals and tourists that the Rideau Canal is a beautiful place. It runs through the heart of Ottawa and offers stunning views and plenty of places to stop for a picnic or a snack.
If your dad is fond of taking walks or likes riding bikes, this is the perfect Father's Day activity for him. It's an excellent way to explore the scenic beauty of this historic waterway and the surrounding areas.
The canal stretches for 202 kilometers, and there are plenty of scenic paths and trails along its banks that are perfect for walking, jogging, or cycling. You can spend plenty of quality time with him just catching up if you don't always see one another.
Alternatively, you can take your dad on a boat tour for $30 ($20.50 for children). The boat tour offers a completely different perspective of the canal and is overall an incredible experience.
The tours usually depart from the Ottawa Locks and take you on a scenic journey along the canal, providing you with a unique and memorable Father's Day experience.
Overall, taking a walk or bike ride along the Rideau Canal is an excellent way to experience the natural beauty and rich history of eastern Ontario.
Whether visitors are looking for a leisurely stroll, a challenging bike ride, or a relaxing picnic by the water, the Rideau Canal has something to offer for everyone.
5. Have a picnic at Gatineau Park.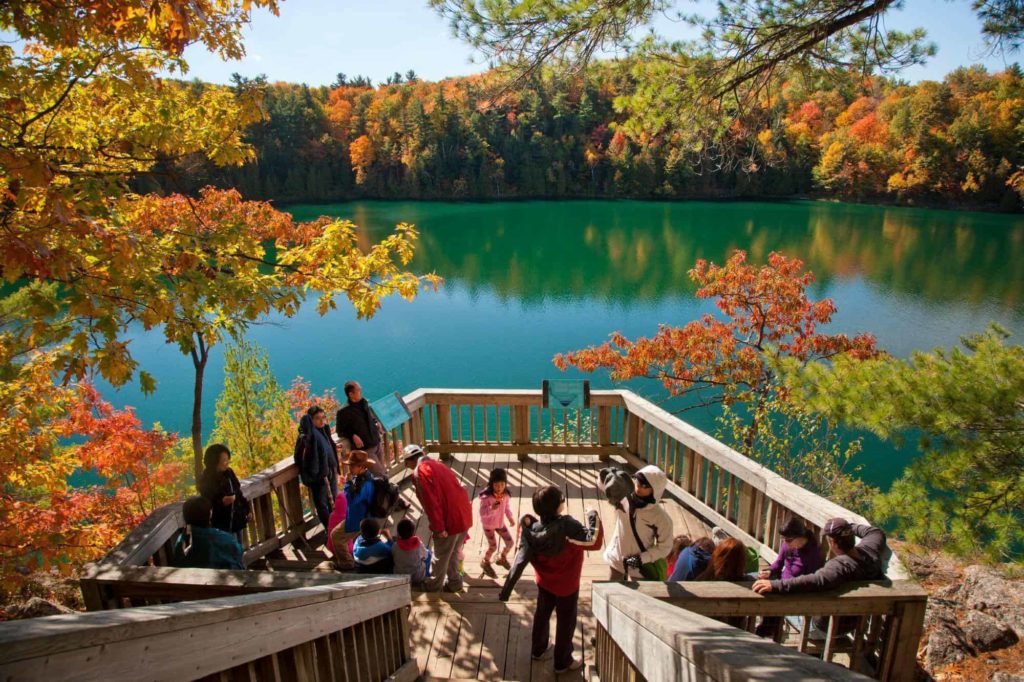 Give your dad a picturesque view of nature by going on a picnic at Gatineau Park. You can choose to have a relaxing day in the sun or hike the different trails that the park offers with your dad and the family.
My dad is quite fond of Pink Lake thanks to its gorgeous view, and we like to take him out to the Pink Lake Trail loop on Father's Day. After that, we have a relaxing meal at the picnic area with some delicious home-cooked food prepared by my mom.
The great thing about Gatineau Park is that it accommodates everyone. They have trails for both beginner and expert hikers, and if you just want to relax, the picnic areas are open for your use.
If you haven't gone on a picnic yet in Gatineau Park, Father's Day 2023 is a great opportunity to try it out!
6. Take your dad to a pro sports event.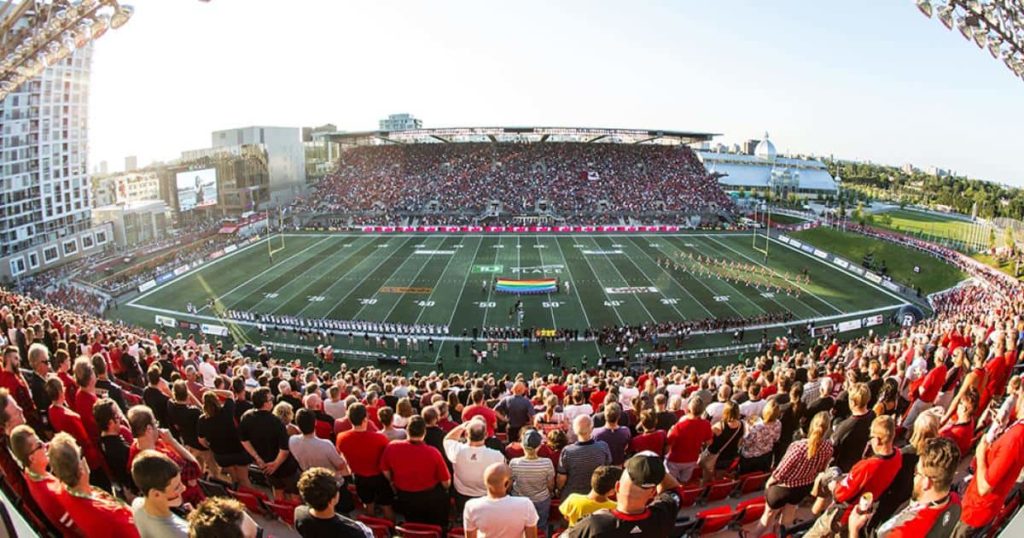 If your dad is a fan of a particular sport or team, consider getting tickets to see them play. Whether it's baseball, basketball, football, soccer, or hockey, there's likely a pro sports team playing nearby that your dad would enjoy seeing.
In our case, we Ottawan locals love football. So it's pretty important to get tickets in advance for Father's Day if you want to watch the Ottawa Redblacks of the Canadian Football League (CFL).
You can opt for an early Father's Day celebration with him and book tickets to their June 16 match against the Calgary Stampeders.
If basketball is your father's preferred sport, you can watch the Ottawa BlackJacks of the Canadian Elite Basketball League (CEBL) instead. They offer exciting competition on the indoor court as you watch them shoot hoops against teams from other cities.
This can also be another early Father's Day celebration, as they face off against the Niagara River Lions on June 17.
If your dad is a soccer fan, you can watch Ottawa's professional soccer team, Atlético Ottawa, which competes in the Canadian Premier League (CPL). They'll be playing exactly on Father's Day, June 18, against Vancouver FC.
The home field for each of these clubs is located at the TD Place Stadium at Lansdowne, which is situated in the Glebe neighborhood to the south of the central business district.
If you aren't able to book tickets for a live event, host a Father's Day watch party at home instead. You can order food and drinks, decorate the house with your dad's favorite team colors, and watch the game together on TV.
This can be a fun and relaxed way to celebrate Father's Day together with the family while still enjoying some sports-themed entertainment!
7. Go golfing with him.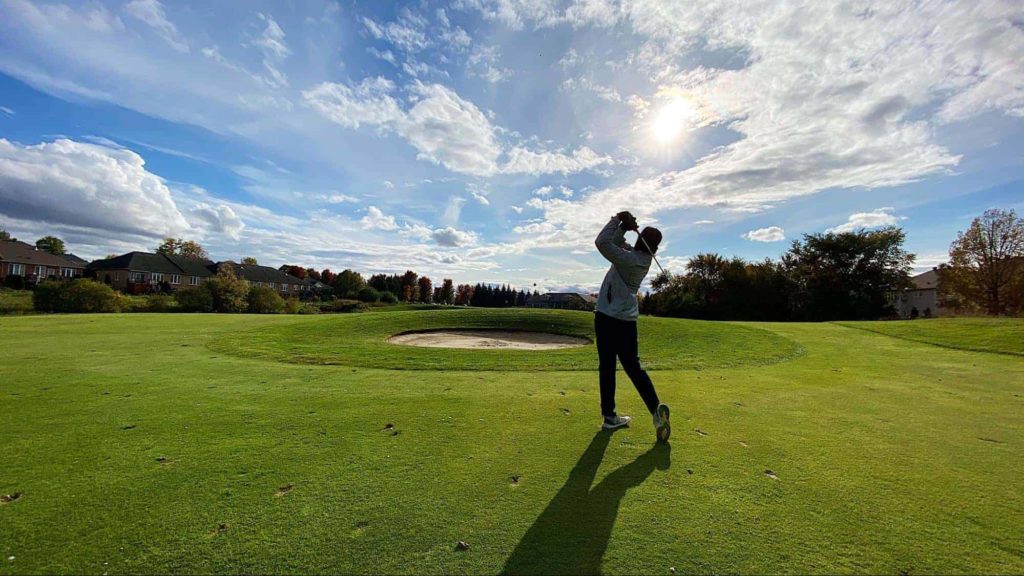 If your dad is the type who prefers a calmer and less physically intensive sport, golf is the perfect Father's Day bonding activity. It's quite relaxing, and you can spend lots of time talking to your dad about whatever things cross your mind.
On several past Father's Days, I would invite my dad and some friends and relatives to play golf with us and have a little competition of sorts. It was fun, and we've repeated it several times outside of Father's Day.
You won't have any trouble finding a public golf course that is suitable for your dad. Ottawa's got plenty of golf courses located both within the city and throughout the surrounding countryside.
Consider booking a stay at the Brookstreet Hotel and its Marshes Golf Club in Kanata, which are located just to the west of the city center in the suburbs of the area.
Both of the courses at the Marshes Golf Club were developed by the father and son team of Robert Trent Jones, Jr. and Sr. After the game, you can unwind at the spa, the restaurant, the bar, or even the mini-putt course that is located on the premises.
For other golf courses, there are plenty of options you can choose from.
You've got the Manderley on the Green, which features 27 holes of golf, Thunderbird Sports Centre, which has lit night golf, and the Pine View Golf Course, which is the course that is located closest to downtown.
Other highlights of the region's golfing scene include a number of indoor options, which are excellent choices when the weather is less than ideal.
8. Take him out on a tour to one of Ottawa's local breweries.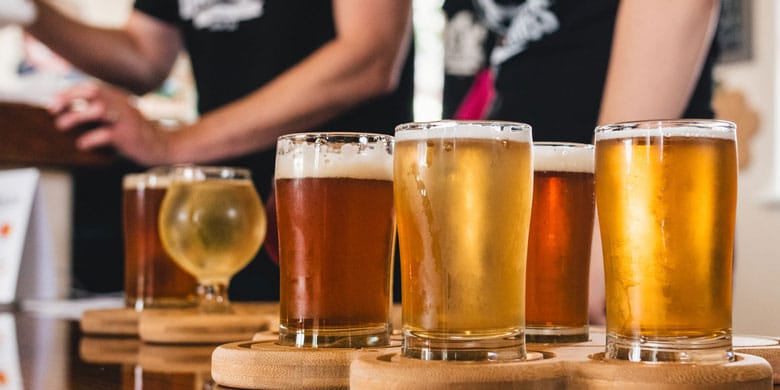 I think it's safe to say that beer is among our dads' favorite beverages, yeah?
If you want to give him an extra special day, don't just take him to a bar. Take him to one of Ottawa's local breweries!
Here are a few breweries that are worth checking out with your dad on this special day.
Beyond the Pale Brewing Company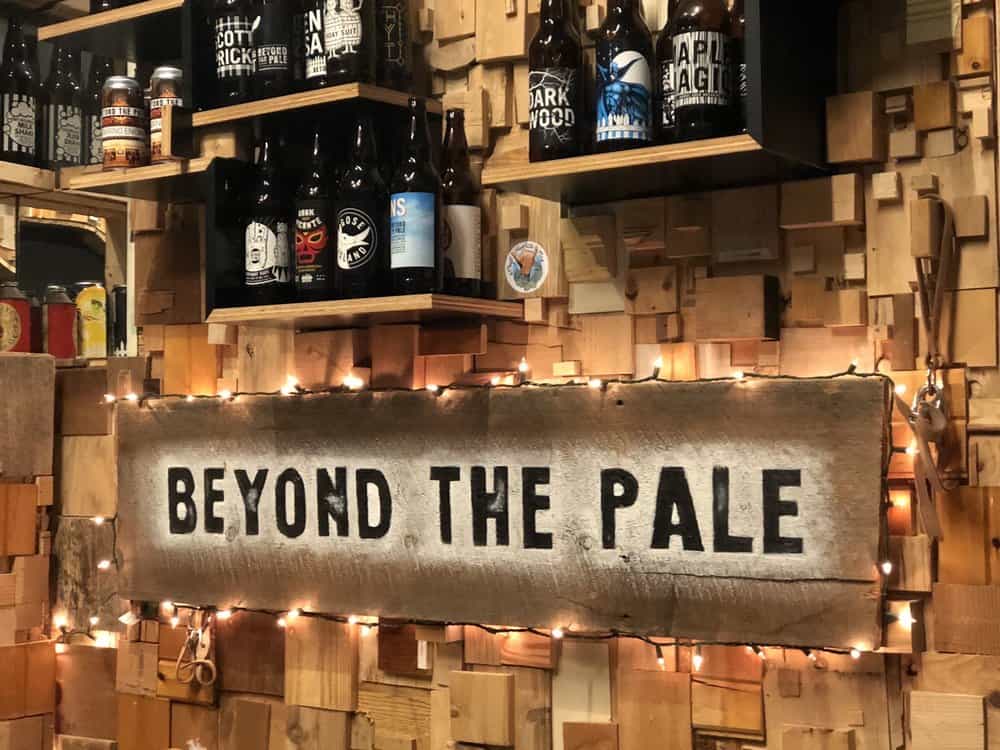 Address: 250 City Centre Ave Bay 106, Ottawa, ON K1R 6K7, Canada
Must-order beers: Pale Ale Project, The Darkness
Beyond the Pale is an award-winning brewery founded in 2012, and it has gained a reputation for producing innovative and creative beers in a range of styles, including IPAs, stouts, and Belgian-style ales.
It also features a taproom is a popular destination for beer enthusiasts, offering a cozy atmosphere and a rotating selection of beers on tap. And to add to that, its limited-edition brews are to die for!
I highly recommend that you try out its famous "Pale Ale Project" and "The Darkness" beverages. They offer quite a rich taste that your dad is sure to love.
Tooth and Nail Brewing Company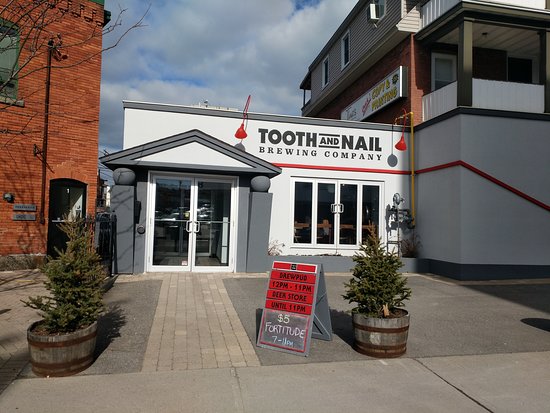 Address: 3 Irving Ave, Ottawa, ON K1Y 1Z2, Canada
Must-order beers: Tenacity Pale Ale, Fortitude Stout
Tooth and Nail Brewing Company prides itself on providing beers of depth and balance. It quickly gained a reputation for producing high-quality, small-batch beers.
The brewery offers a range of styles, including IPAs, stouts, and Saisons, and frequently experiments with unique flavor combinations. You can head to its taproom if you want to get a taste of its latest recipes.
My recommended beverages for this particular brewery are the "Tenacity Pale Ale" and the "Fortitude Stout."
Stray Dog Brewing Company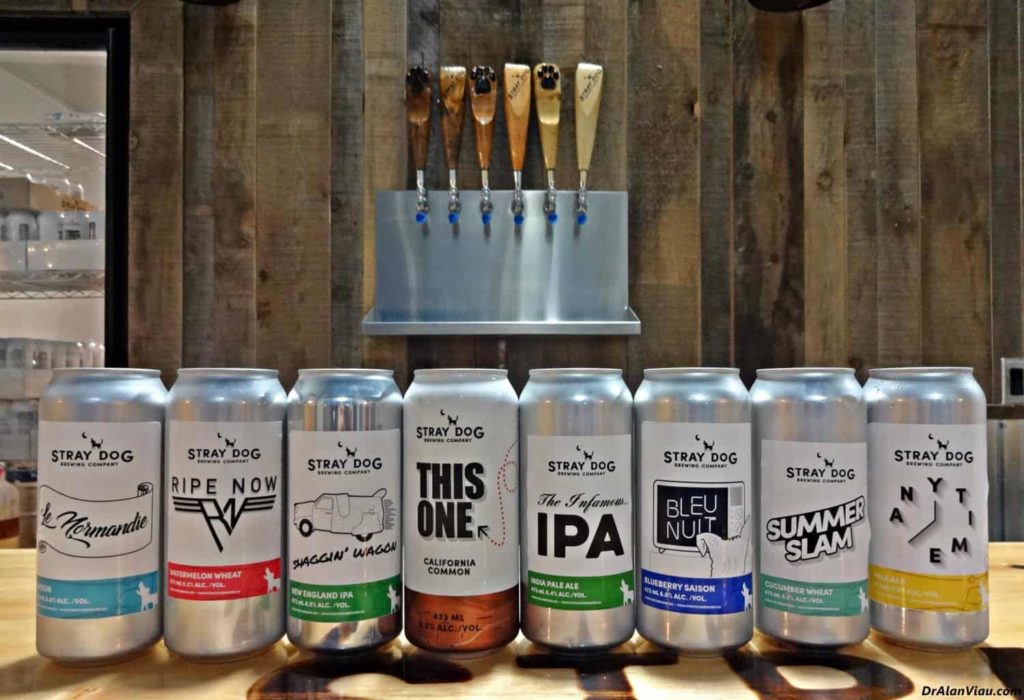 Address: 501 Lacolle Way Unit 4, Orléans, ON K4A 5B6, Canada
Must-order beers: Shaggin' Wagon, One Hop Wonder: Eclipse
Stray Dog Brewery has quickly become known for its approachable and flavorful beers. It offers a variety of styles, including IPAs, pale ales, and lagers, and is particularly known for its hazy New England IPAs.
The brewery has a cozy taproom where visitors can sample the beers and enjoy snacks from local food trucks. I recommend you try out the Shaggin' Wagon and One Hop Wonder: Eclipse to get a good taste of some quality beer.
If you truly want to give your dad the best brewery tour experience, treat him to a Brew Donkey Tour. Many Ottawan locals, including myself, consider this the best way to get an insider's peek at the flourishing local craft beer scene.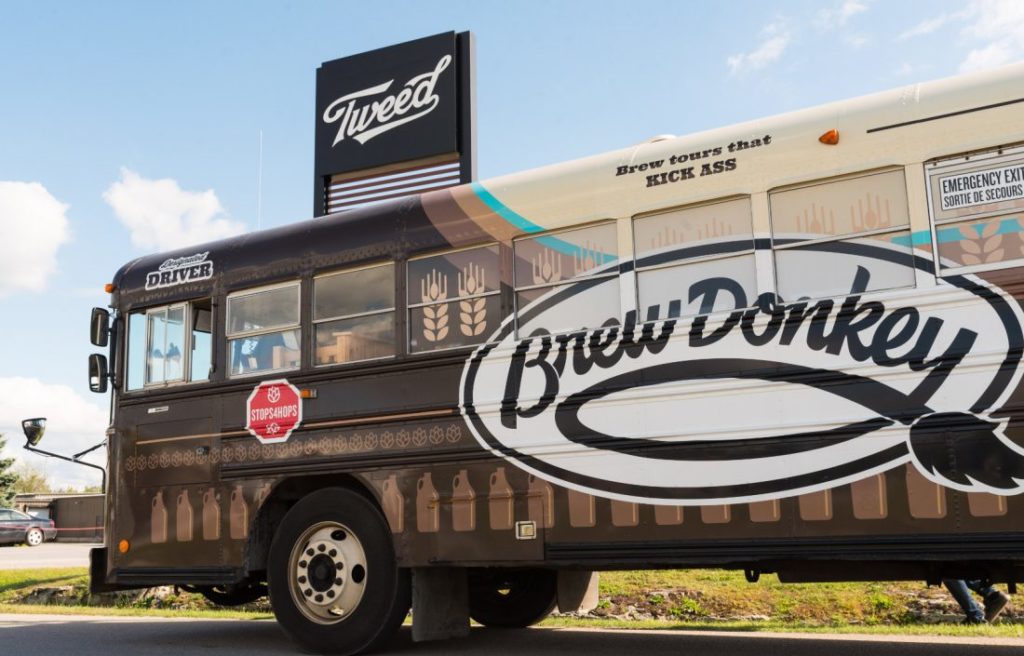 On these adult educational tours, you and your dad will ride the Brew Donkey bus, during which you will visit numerous breweries and sample a large variety of beer.
To make the event even more exciting, there are also some excursions that include trips to distilleries that make vodka, gin, or other alcoholic beverages. There are also entertaining sports like axe-throwing and even unique events like wrestling.
9. Go take your dad for thrilling adventure activities.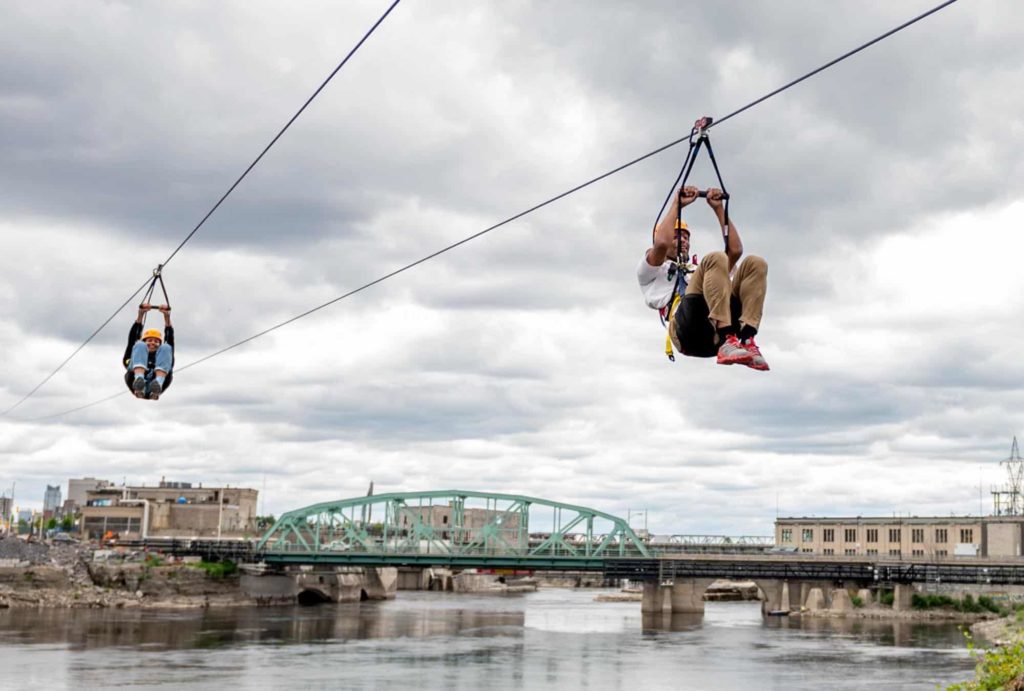 If your dad enjoys some fresh air and excitement, you'll want to take him out on a thrilling adventure in Canada's capital region.
Ottawa's got a lot of extreme activities that can give your dad the adrenaline rush he's looking for. Try Canada's highest bungee jump at Great Canadian Bungee and jump over its 200 ft. Goliath or zipline across a gorgeous lagoon.
You can also go to Interzip Rogers, where you can cross over the Ottawa River between Ontario and Québec on the world's only interprovincial zipline. West of Ottawa is where you want to go if you want to experience an incredible whitewater adventure.
At Camp Fortune, you can go mountain biking, hiking, or mountain luging, or do some ziplining, caving, and more at nature centers such as Arbraska Laflèche.
And if your dad wants to feel like a pilot for a day, fly with Ottawa Aviation Adventures (formerly Ottawa Biplane Adventures). You can ride with him in an authentic WWII-era WACO UPF-7 open cockpit biplane circa 1939 and soar the skies!
10. Attend a cooking class together.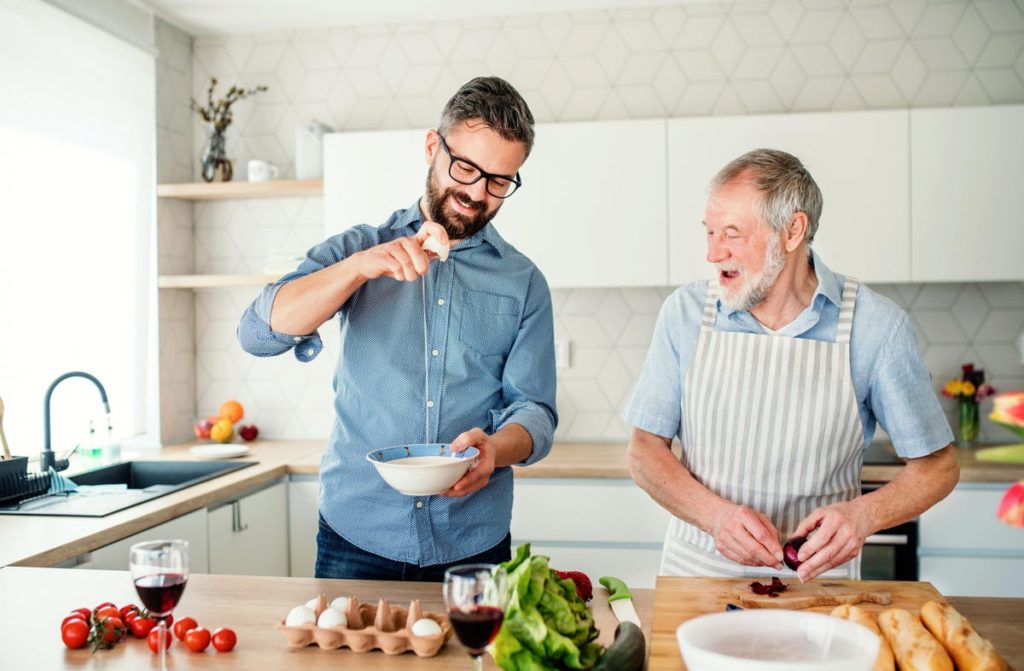 Does your dad love to cook? If yes, a cooking class on Father's Day is sure to be a great way to spend some time with him.
While my dad isn't exactly a 5-star chef, he's got a love for cooking. When I took him out to a cooking class for Father's Day a few years ago, it was one of the best experiences we had.
Ottawa's got several culinary schools that you can choose from that offer lessons for Father's Day:
The Urban Element: This culinary school offers a range of cooking lessons, including sessions specifically designed for Father's Day.
Le Cordon Bleu Ottawa: This prestigious culinary school offers lessons for amateurs and professionals alike. It has a wide variety of lessons available, including French cuisine, pastry, and wine.
Relish Cooking Studio: This cooking school offers a range of different cooking lessons, including one specifically designed for Father's Day.
Be sure to book your class in advance as they tend to fill up quickly!
Our dads deserve plenty of TLC, especially if they've done so much for us. Try out these ideas so he can enjoy his Father's Day celebration to the fullest!