5 Amazing Ways To Enjoy the Rideau Canal
Whenever anyone asks about where to go to pass the time in Ottawa, Rideau Canal is almost always one of the answers you'll hear. Why wouldn't you when it's a renowned UNESCO World Heritage Site?
What's more, depending on the season, there are so many activities you can do either on its shores, in pristine waters, or on the frozen waterways during the colder months. From running, biking, or even paddling, there's definitely something for everyone.
And to make it easier for you, we'll tell you all the amazing ways you can enjoy the Rideau Canal right here!
1. Ride a boat.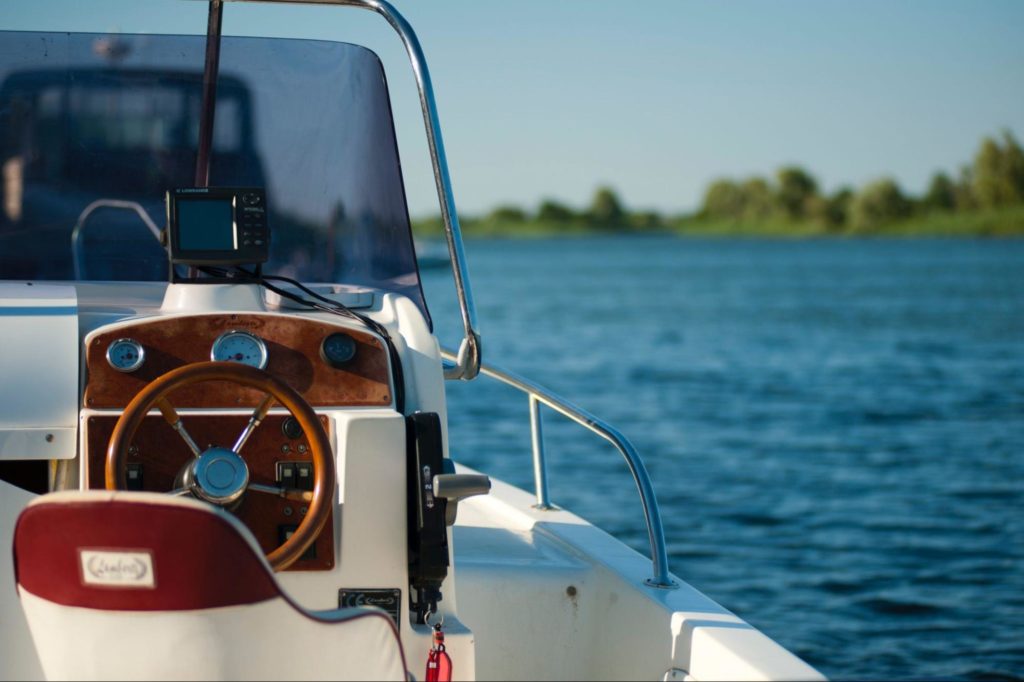 For an unforgettable journey along the Rideau Canal, few experiences rival the pleasure of cruising by boat. This expansive waterway, featuring 29 locks that span its length, offers a unique perspective on the stunning natural beauty that graces its shores.
As you embark on your boat adventure, imagine waking up to the gentle rays of the sun, sipping your morning coffee, and exchanging friendly waves with passing boaters. You can really immerse yourself in the captivating scenery that lines the entire canal.
During the lock system's operating season, from mid-May to mid-October, the Rideau Canal comes alive with the presence of pleasure boats from around the world. It's an undeniable spectacle of maritime exploration and leisure.
If you don't have your own vessel, fear not, as numerous houseboat rental companies are ready to transform you into a captain of your ship.
These rental providers offer comprehensive boat operation and navigation training, meaning you won't require an Ontario boater's license to embark on your adventure.
Among the most popular rental companies is Le Boat, renowned for its modern houseboats explicitly tailored for the Rideau Canal journey. Its services are quite popular, which is why it tends to be booked full.
If availability is limited, consider exploring other esteemed local rental providers like Rideau Lake Houseboat Rentals to ensure your unforgettable Rideau Canal voyage.
You may refer to the table below for a detailed look at these companies' details:
2. Go paddling on the water.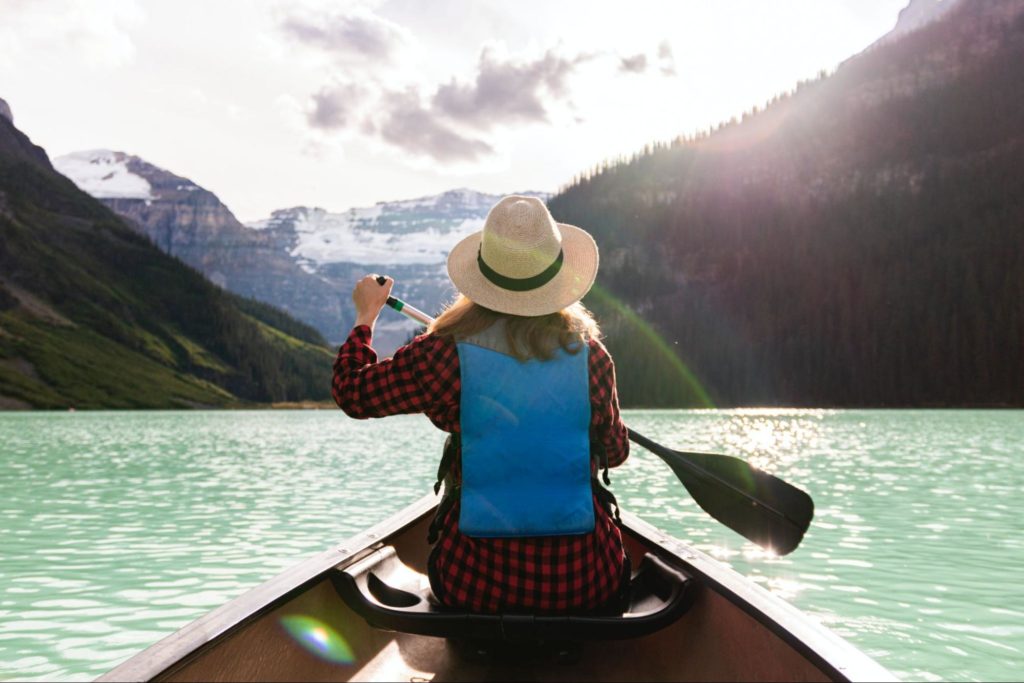 For a serene urban escapade, consider embarking on a paddling adventure along the picturesque Rideau Canal. At the Marina located at Dows Lake Pavilion, you can conveniently rent canoes, paddleboats, kayaks, or even stand-up paddleboards.
Then, set off on your aquatic journey and paddle through the canal's charming nooks, taking in the scenic urban landscapes and exploring the tiny islands that dot its path.
Along the way, you might have delightful encounters with friendly ducks, catch glimpses of fish beneath the crystal-clear waters, and observe the graceful flight of beautiful birds.
And if you happen to have your own watercraft, the canal offers several convenient put-in locations, allowing you to tailor your paddling experience to your preferences.
So whether you rent or bring your own vessel, paddling along the Rideau Canal promises a tranquil and nature-rich urban adventure.
3. Cycle along the Rideau Trail.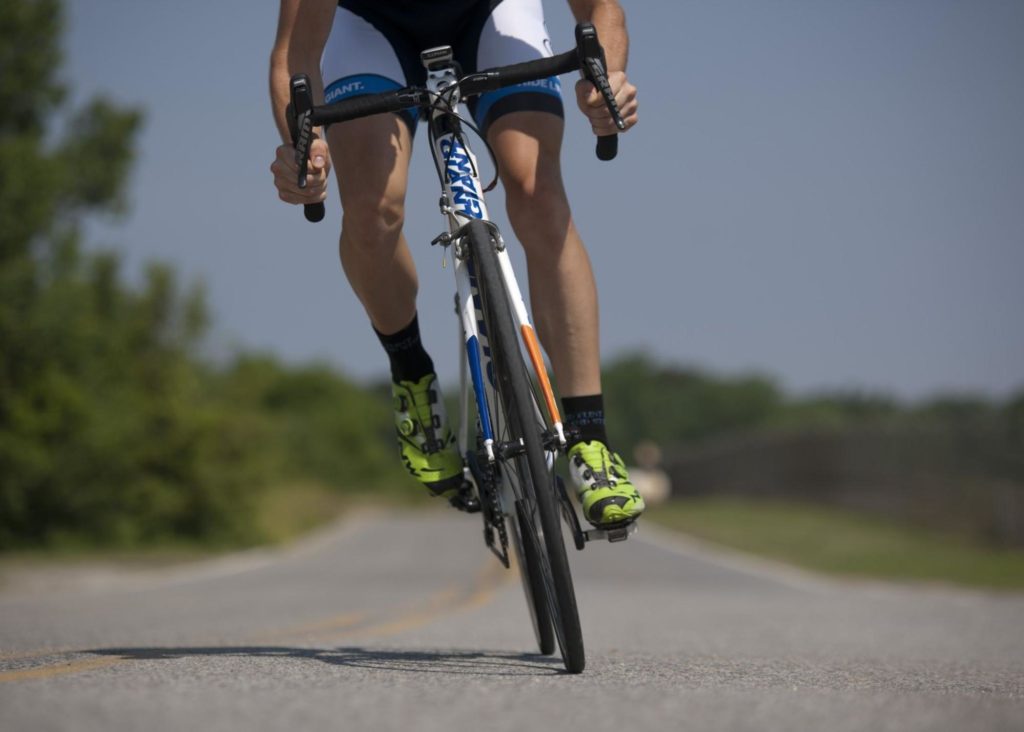 If you lean more towards land-based adventures, the Rideau Trail presents an exhilarating opportunity to explore the canal's scenic surroundings on two wheels.
This remarkable trail begins along the picturesque Ottawa River shoreline and takes cyclists on an enchanting ride through small towns, woodlands, country paths, etc.
Along the way, it passes by the historic Parks Canada locks, providing a captivating backdrop to your cycling escapade.
The Rideau Trail is popular among cyclists, and although the entire route is accessible to bikes, there are detours available to navigate around sections where it's restricted.
This ensures that cyclists can enjoy the majority of this stunning bike path, making it an ideal choice for a memorable and nature-rich cycling adventure along the Rideau Canal.
4. Try camping.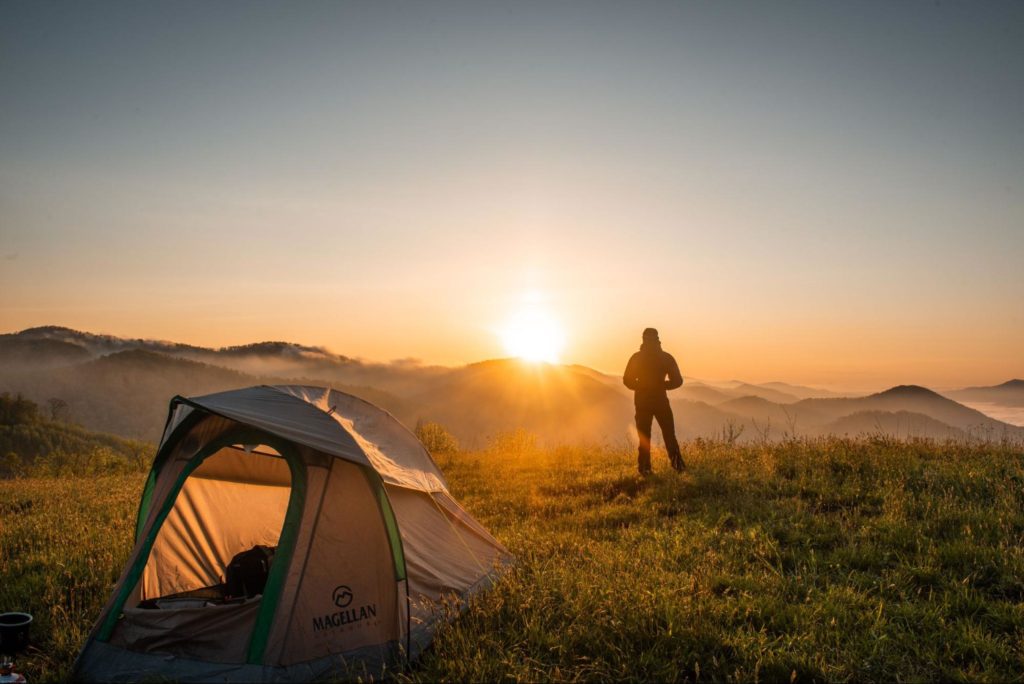 If you're not too fond of too much physical activity, camping along the Rideau Canal is an experience that connects you with the canal's rich history and natural beauty.
With 29 locks and 24 distinctive lock stations dispersed along the 202km route from Ottawa to Kingston, the canal offers various overnight options for travelers.
It's operated by Parks Canada, the same organization responsible for some of Canada's most stunning national parks. These lock stations also provide shelter for boaters and outdoor enthusiasts.
Some stations even offer excellent camping facilities for those who prefer to sleep under the stars, away from the confines of a boat cabin.
For a truly unique experience, consider a visit to Upper Nicholson's lock, nestled on a picturesque cutaway designed to bypass challenging rapids on the Rideau River. This lock station offers two oTENTik soft-sided glamping tents.
These cozy tents can accommodate up to six individuals on three double beds and offer several amenities. Each oTENTik comes equipped with heating, lighting, a barbecue, an outdoor eating area, and convenient access to the lock itself.
5. Skate along the world's longest skating rink.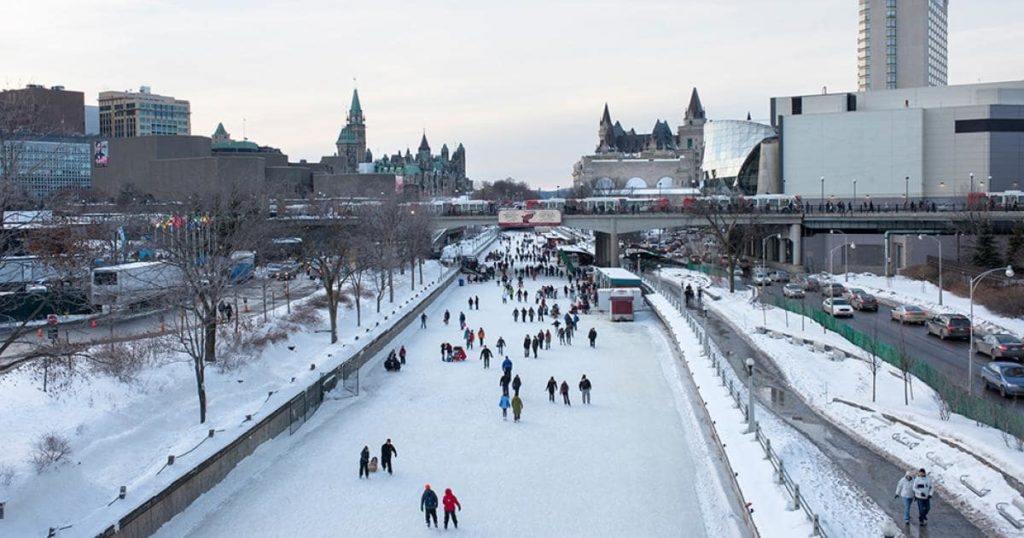 As soon as the cold winter sweeps into Ottawa, you can embrace the true essence of Canadian winter by experiencing the magic of skating on the Rideau Canal.
It's a breathtaking marvel that starts at the uppermost lock system, adjacent to the renowned Fairmont Chateau Laurier and stretches for nearly 8km to the city outskirts.
And as you skate along this frozen waterway, you'll be surrounded by picturesque winter landscapes that are nothing short of enchanting.
While skating on the Rideau Canal is an unforgettable experience in itself, it's also an opportunity to savor some quintessentially Canadian treats.
Don't miss the chance to indulge in a freshly made Beavertail, a delectable pastry treat, and savor the sweet delights of frozen maple syrup taffy while gliding on the ice.
These culinary traditions add an extra layer of delight to your Rideau Canal skating adventure, making it an unforgettable Canadian experience.