23 Most Instagrammable Spots in Ottawa
Ottawa is a great place with lots of Instagram-worthy spots that are just waiting for you to drop by and snap a photo.
I, for one, have an Instagram feed filled with shots of the city's tourist destinations, from the intricate architecture of Chateau Laurier to the busy streets of Byward Market.
Despite living in Ottawa for years now, I still find myself in awe of the attractions that just hit differently when captured through a lens.
That said, I want to introduce you to the most Instagrammable spots that I've been to and have yet to visit a second (or third) time.
Spots to Visit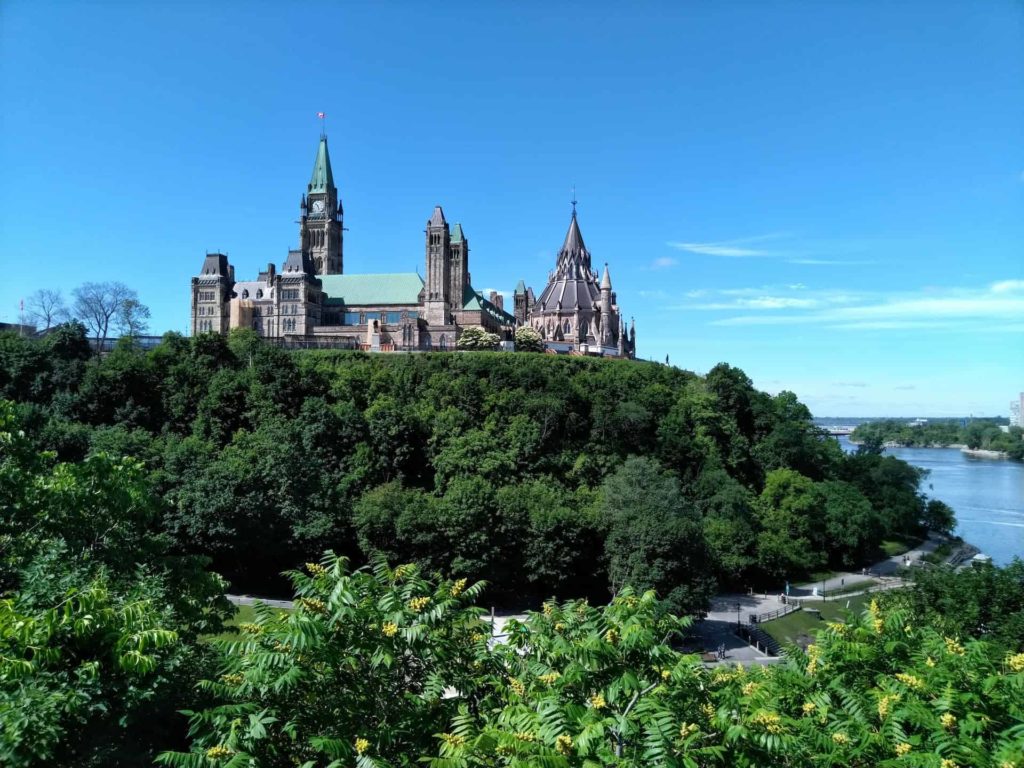 The most Instagrammable spots in Ottawa are Parliament Hill, Rideau Canal, the National Gallery of Canada, Chateau Laurier, Byward Market, Confederation Park, Ottawa City Hall, Major's Hill Park, and Kiweki Point.
Parliament Hill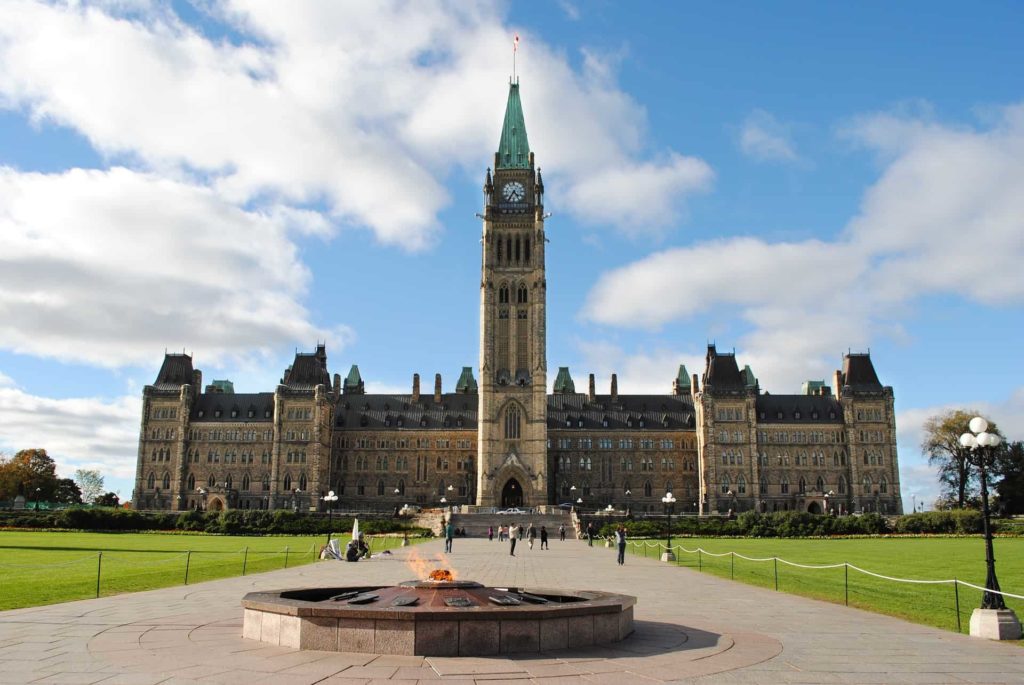 If we're talking about the most Instagrammable spots, particularly landmarks, in Ottawa, Parliament Hill is undoubtedly one of the most iconic in the city.
From high up the observation deck of the Peace Tower, it offers stunning views of Ottawa.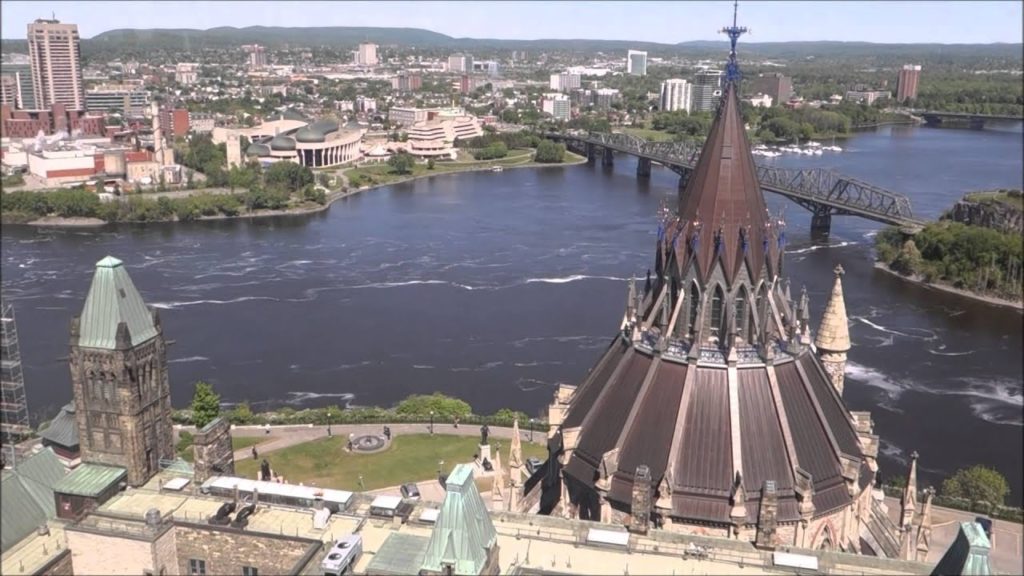 The parliament buildings were designed with a gothic style and are the main attraction on the hill, making them a popular photo spot. During the summertime, Parliament Hill is also the site of the daily Changing of the Guard ceremony.
Additionally, the summer months also have a nightly sound and light show, making it a must-visit for anyone looking to capture such unique photo opportunities.
Rideau Canal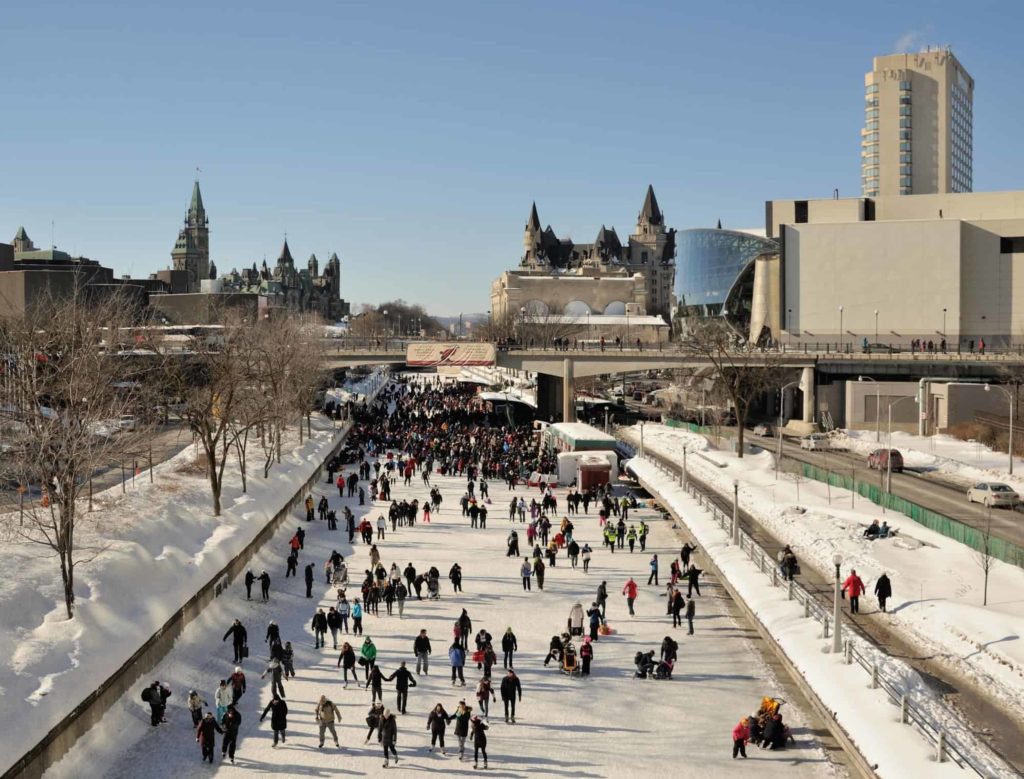 Rideau Canal is a UNESCO World Heritage Site and is the world's biggest skating rink during the winter months while being one of the most scenic waterways in summer.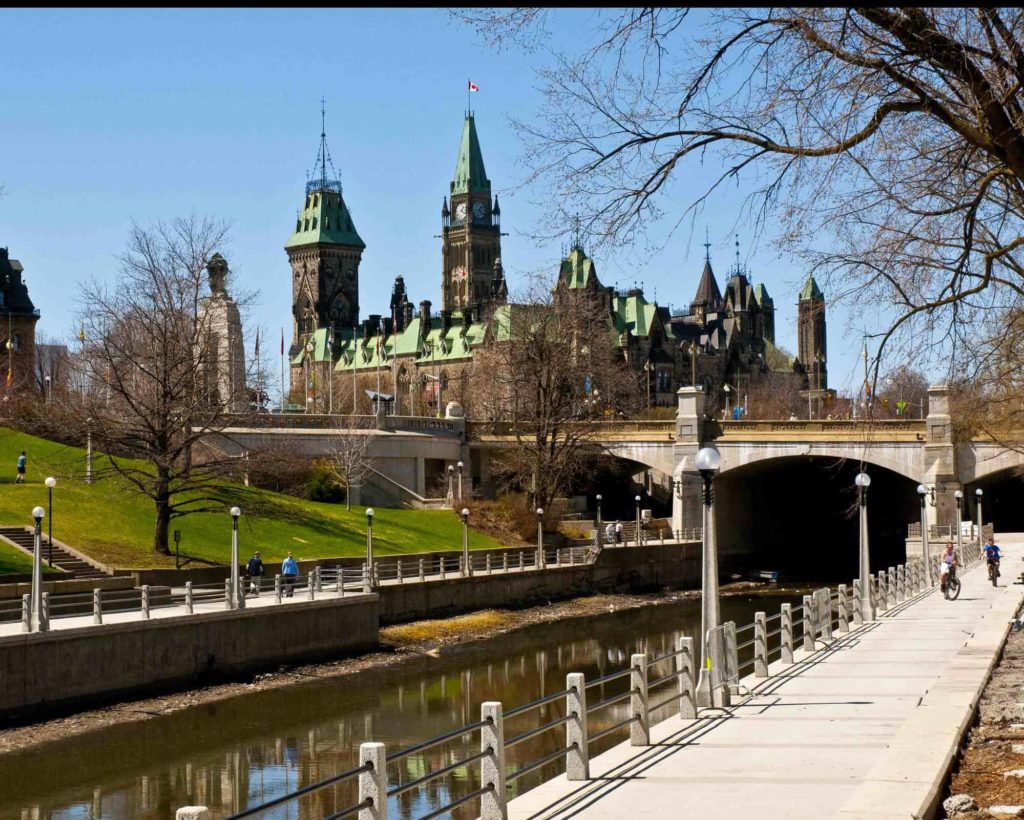 Running through the heart of the city, the Rideau canal offers stunning views of Ottawa.
What's more, this landmark is a popular spot for boating, skating, biking, and of course,  photography.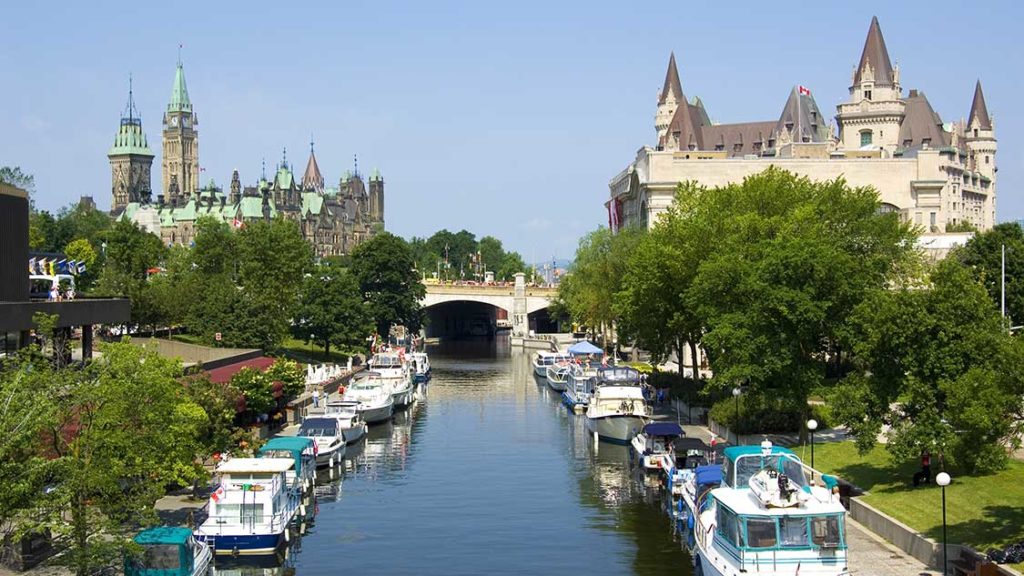 National Gallery of Canada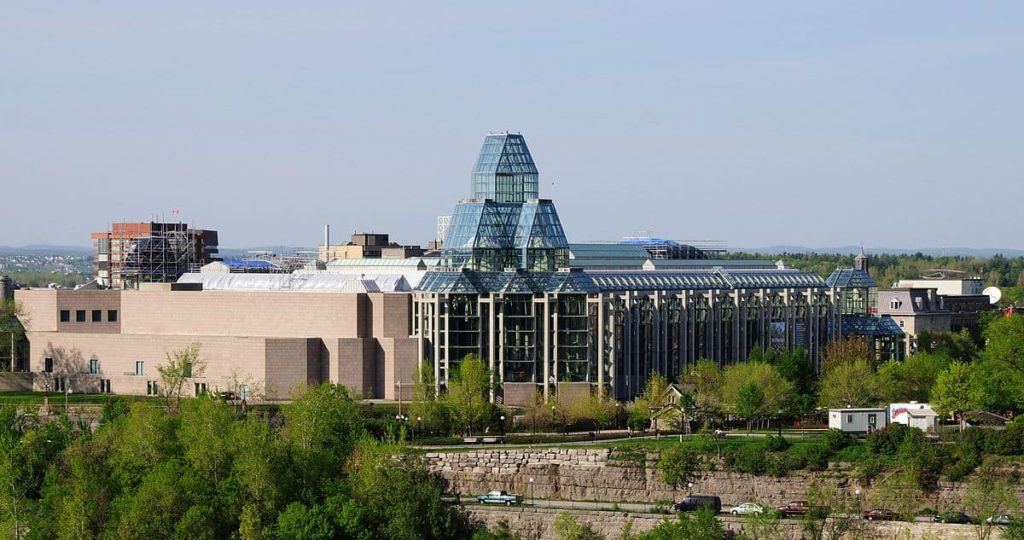 We love the National Gallery of Canada for its stunning and unique architectural design. With its sleek glass and steel exterior, it's no wonder that this modern building has become a hotspot for photography enthusiasts.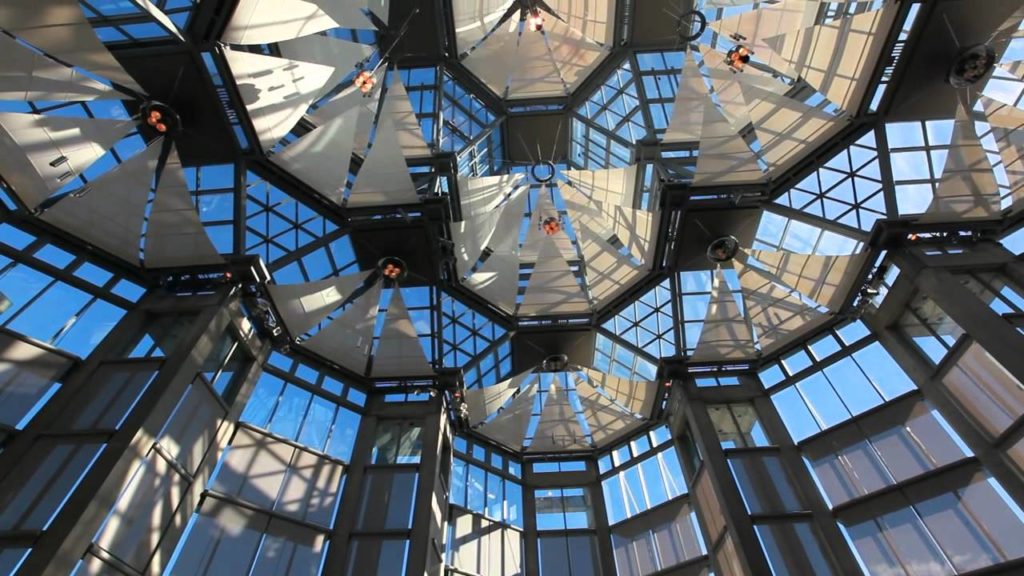 One of the most iconic features of the National Gallery is the Great Hall, which is known for its dramatic, soaring architecture. It's an excellent spot for taking shots of the gallery's unique architecture, with natural light streaming in from the ceiling.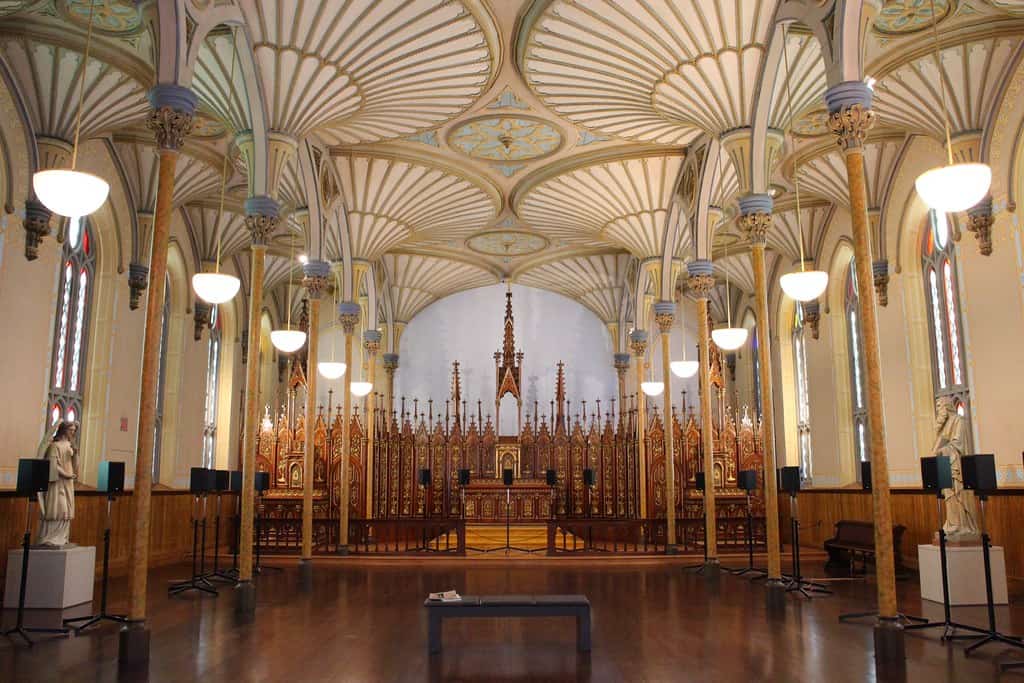 Another must-see at the National Gallery is the Rideau Chapel, a small and intimate space with gorgeous stained-glass windows and intricate wooden carvings. It's a hidden gem that's often overlooked, but it's definitely worth checking out for its stunning details.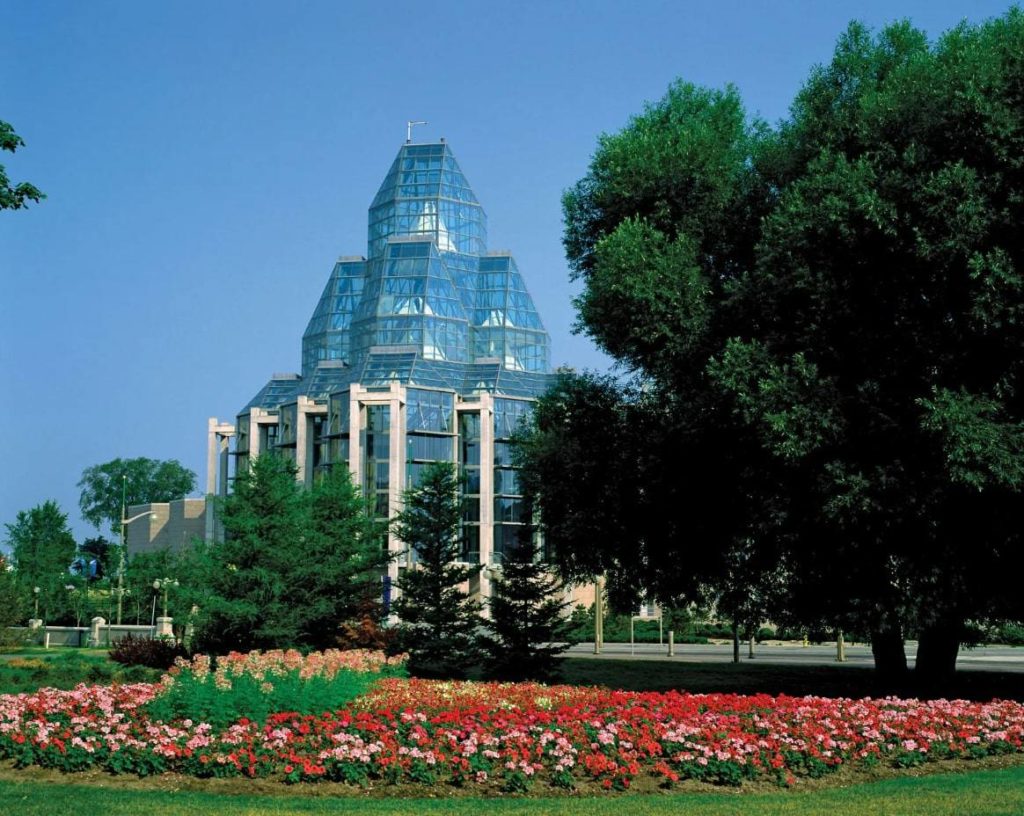 Chateau Laurier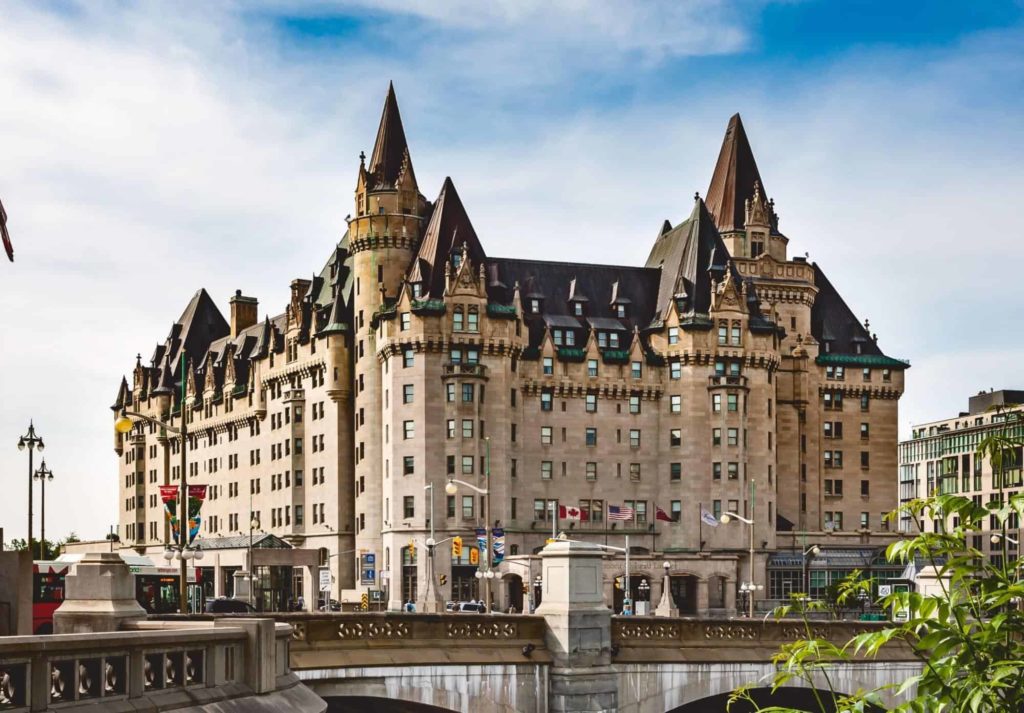 As you wander through the charming streets of downtown Ottawa, you can't help but notice the towering, historic Fairmont Chateau Laurier. Its majestic stone exterior and elegant interiors have made it one of the most iconic landmarks in the city.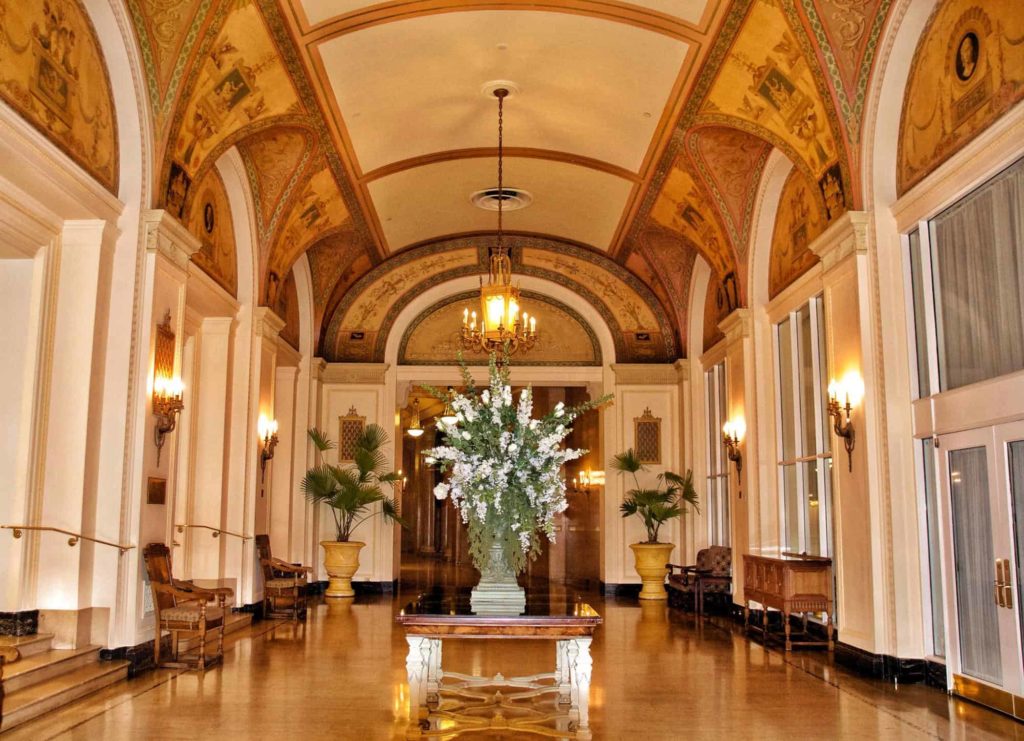 Step inside the hotel and be transported to a world of old-world glamour and luxury with elegant interiors that feature intricate details and stunning chandeliers. Pose in front of the grand staircase or antique elevators for a shot that's sophisticated and elegant.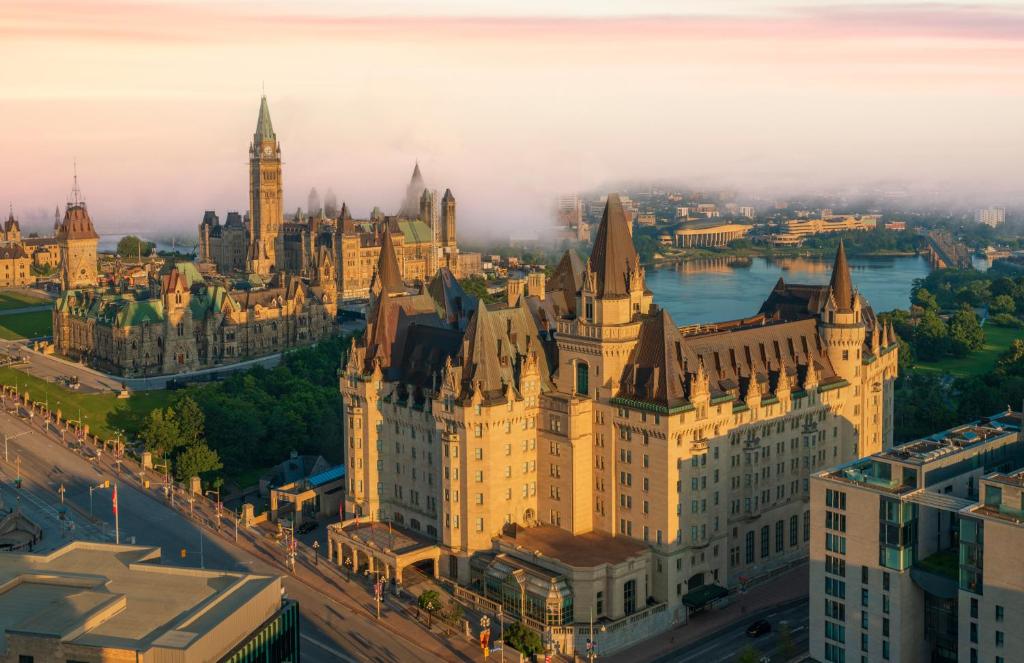 But it's not just the interiors that make the Fairmont Chateau Laurier so Instagram-worthy. Its prime location, nestled between the Rideau Canal and Parliament Hill, means you can also capture stunning exterior shots.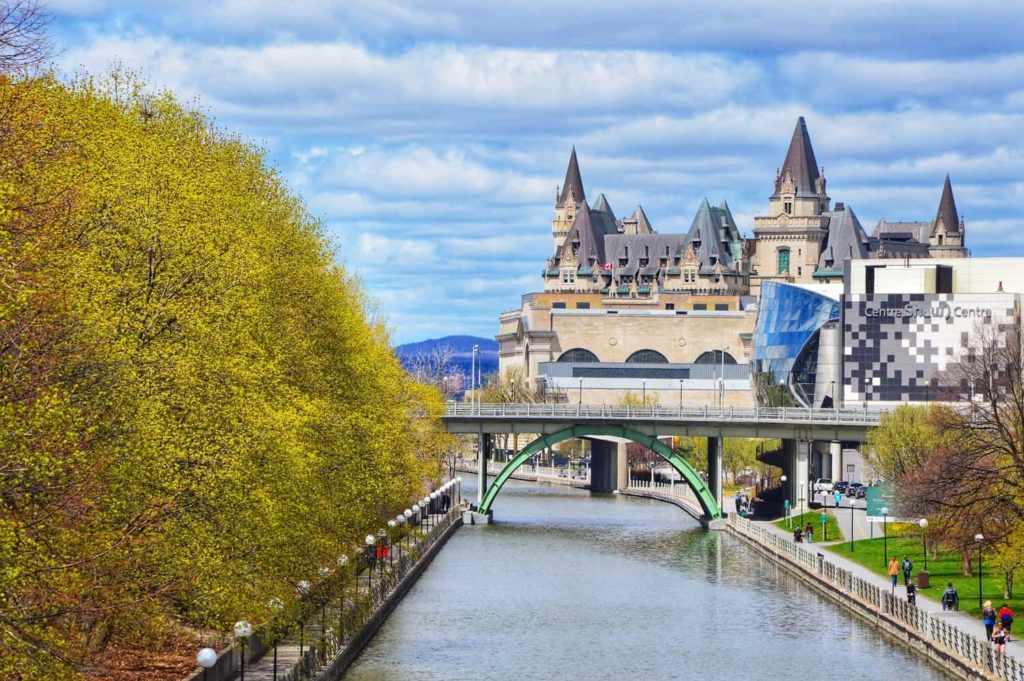 For those who love historic architecture and grand interiors, this backdrop is just perfect.
Byward Market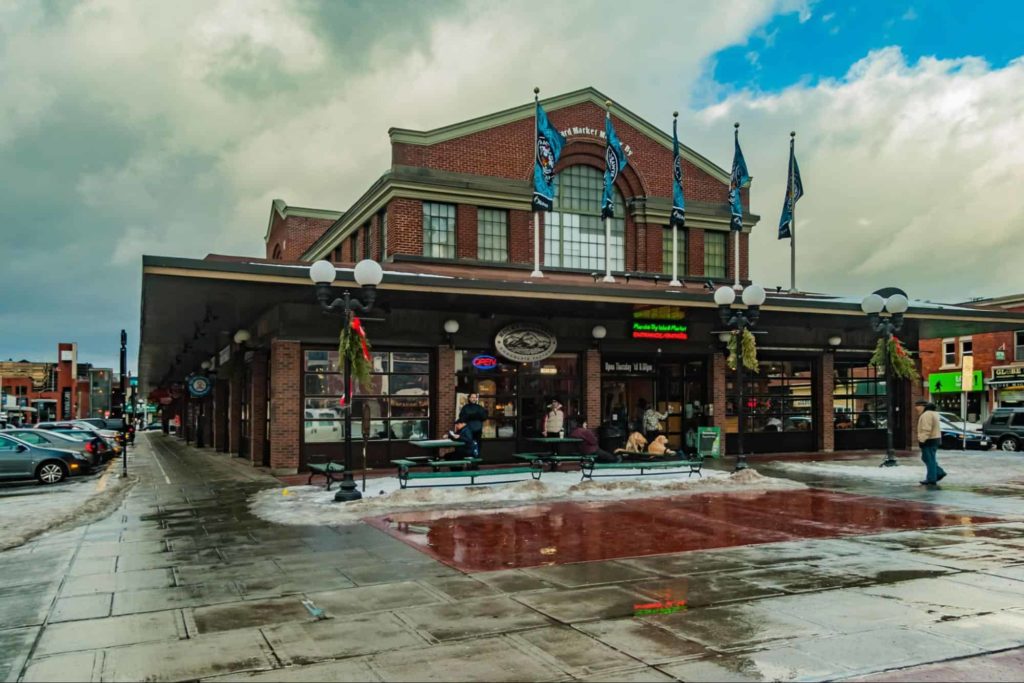 At Byward Market, you can expect to be swept away by the hustle and bustle of the city. Not only can you find an array of local food and artisanal goods but also some of the most colorful and vibrant street art in the city.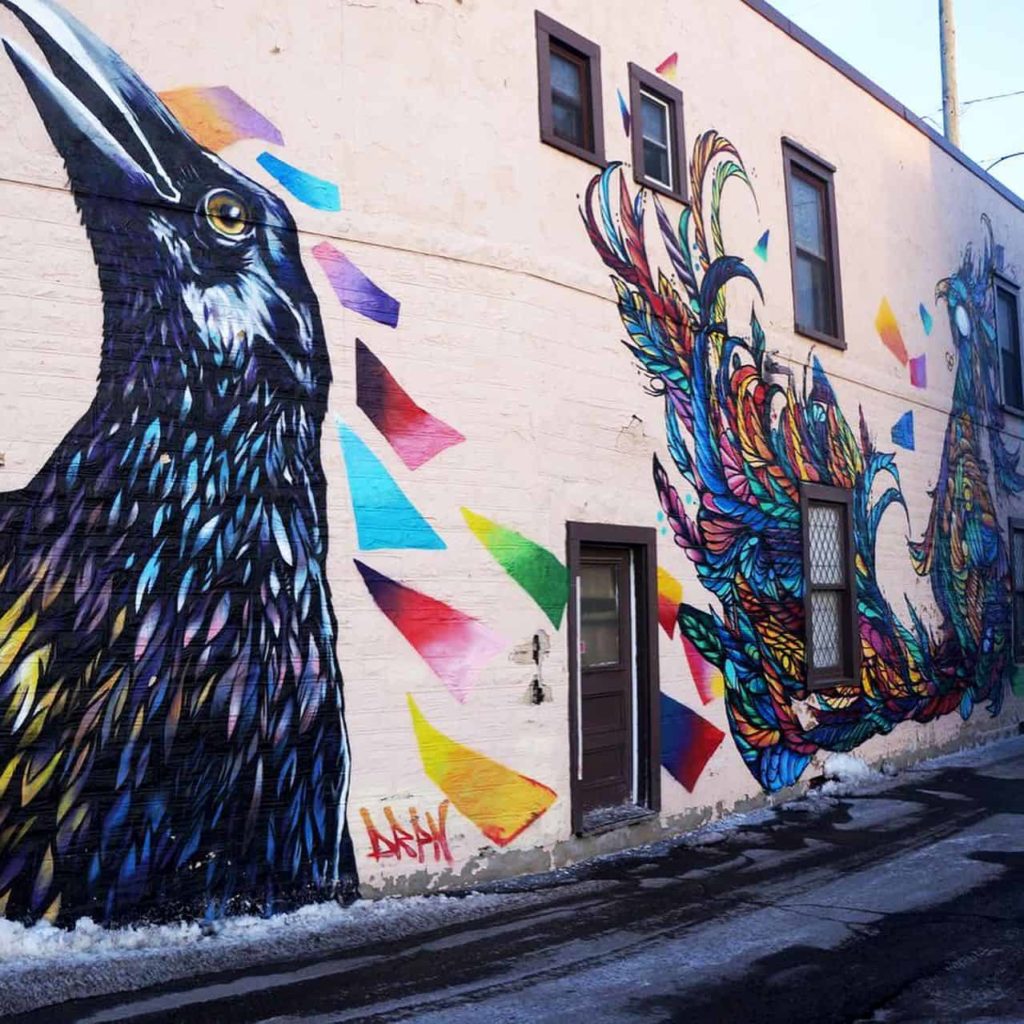 Whether you're on the lookout for picture-perfect latte art or a towering sandwich, this bustling marketplace is sure to delight your senses. Snap a photo of your delicious finds and take in the surrounding architecture while you're at it.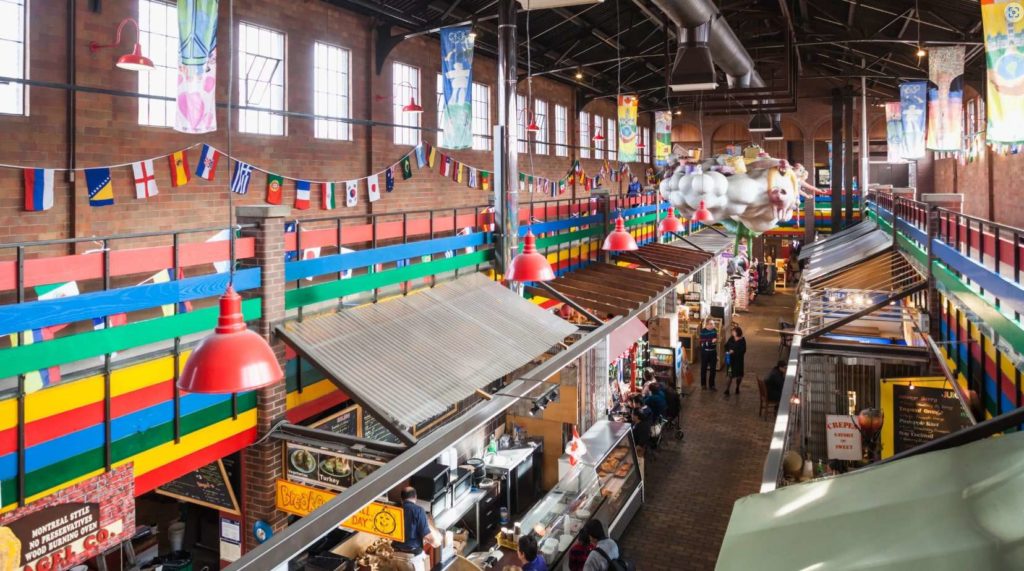 Confederation Park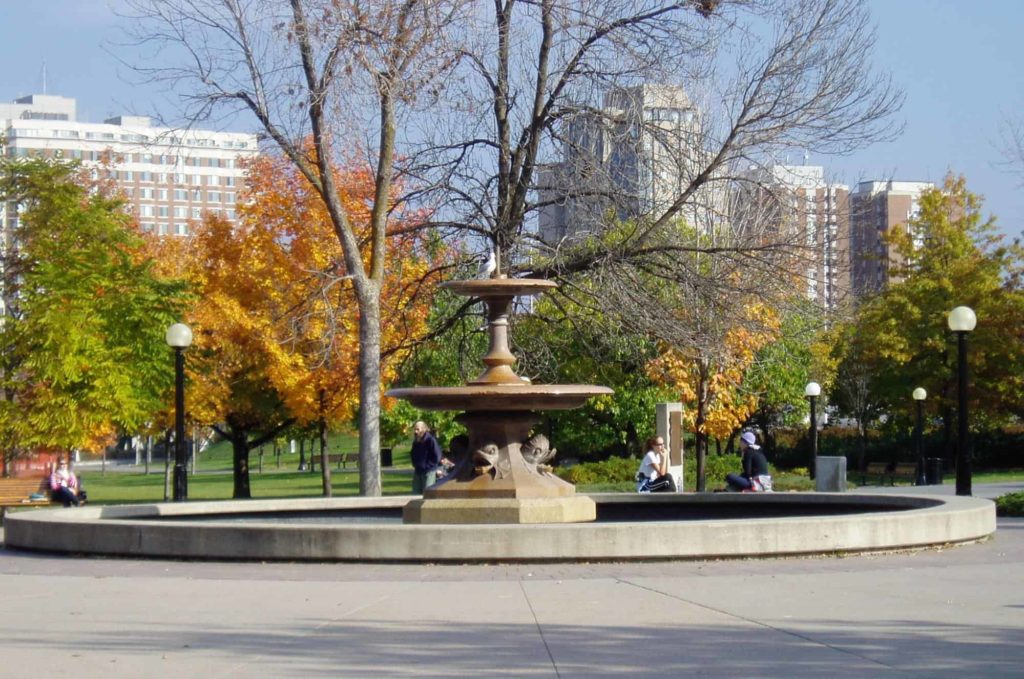 We can't help but fall in love with Confederation Park because it offers a serene escape from the city's hustle and bustle. But it's not just the lush green spaces that make this park worth a visit.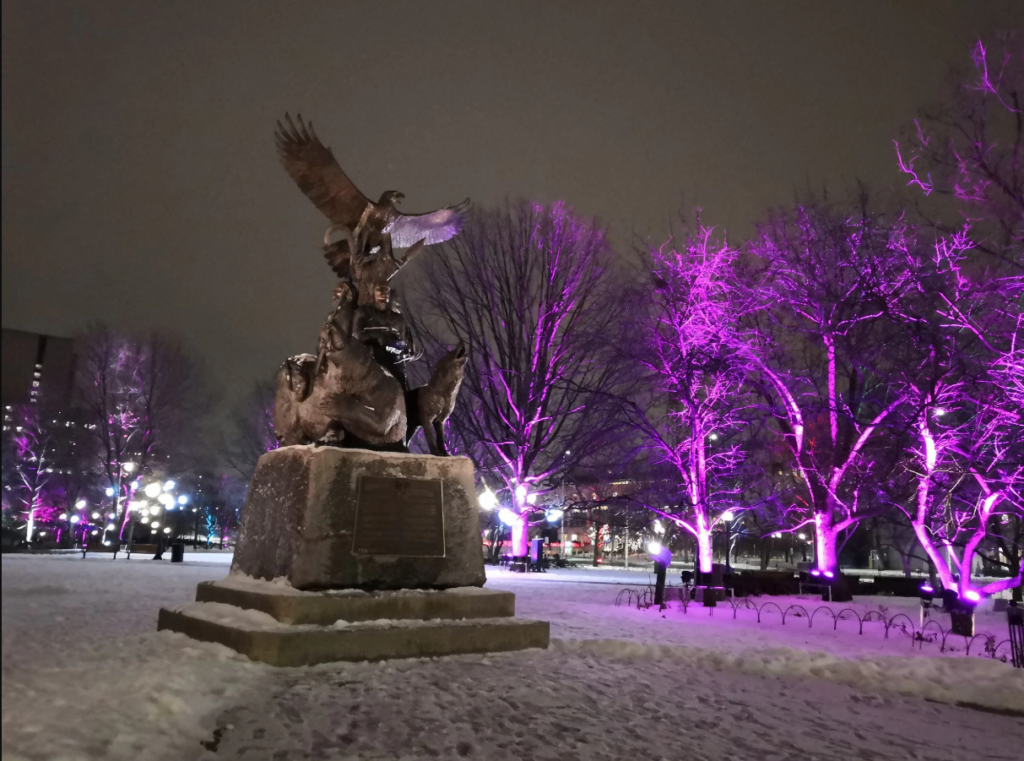 Come evening, the park comes alive with a mesmerizing display of lights that illuminate the fountains and sculptures dotted throughout the park, transforming it into a magical wonderland.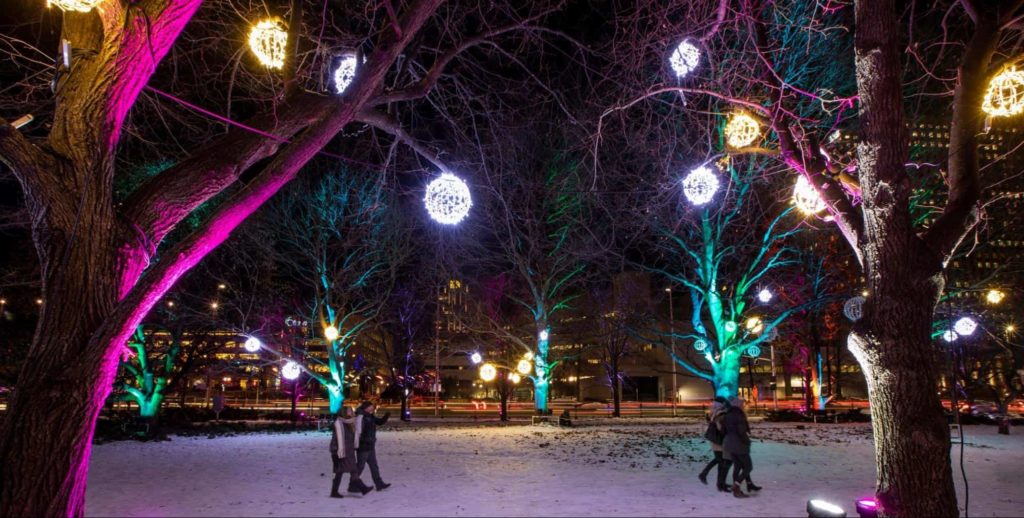 Whether you're looking to capture the perfect shot of the beautifully lit-up park or simply to unwind, Confederation Park is the perfect destination for you. With so many picturesque spots to choose from, your Instagram feed will probably thank you!
Ottawa City Hall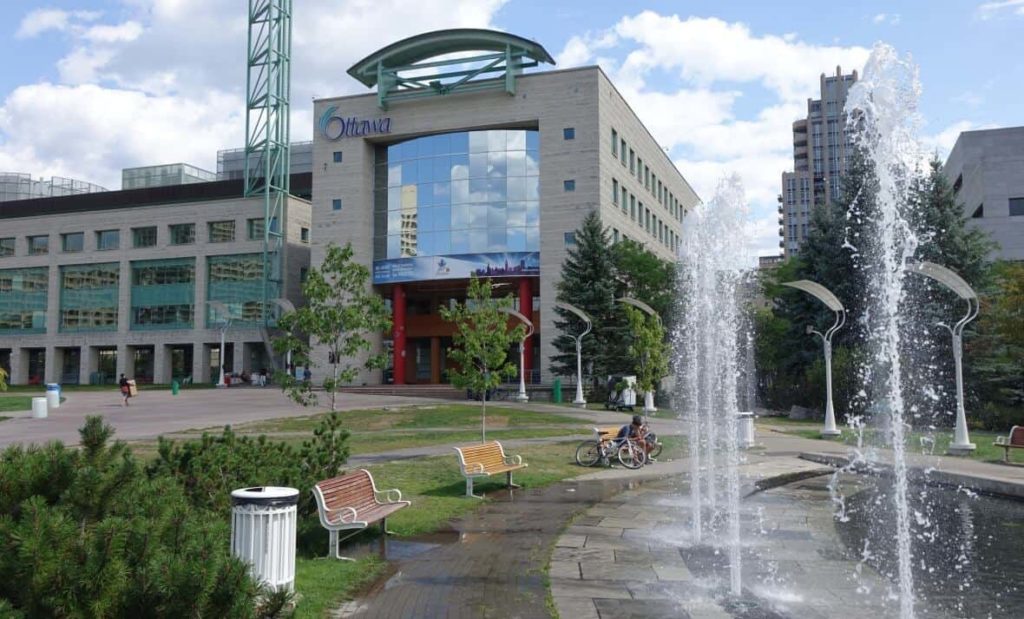 Ottawa City Hall is a modern and stylish building located in the heart of downtown Ottawa. It's definitely a must-visit destination for anyone who loves to capture the city's beauty.
The building's unique design makes it stand out from the rest of the architecture in the area. And it becomes particularly striking at night when its lights illuminate the entire structure.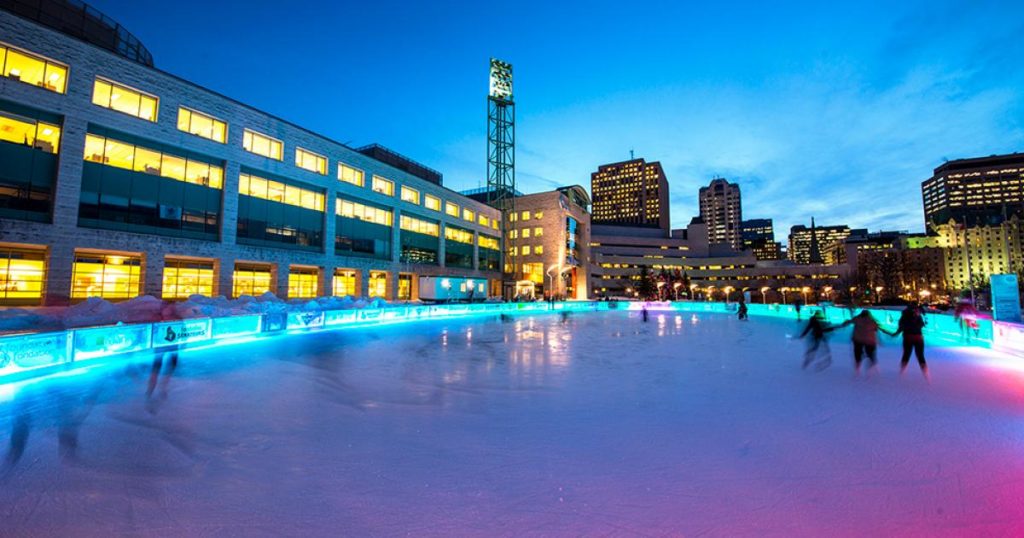 The lights create a beautiful ambiance that adds to the already impressive architecture of the building.
Visitors to the Ottawa City Hall can capture amazing photos at any time of day, whether it's during the day when the sunlight perfectly highlights the building's sharp edges. Or, at night, when the lights come on, giving the structure a whole new level of beauty.
Major's Hill Park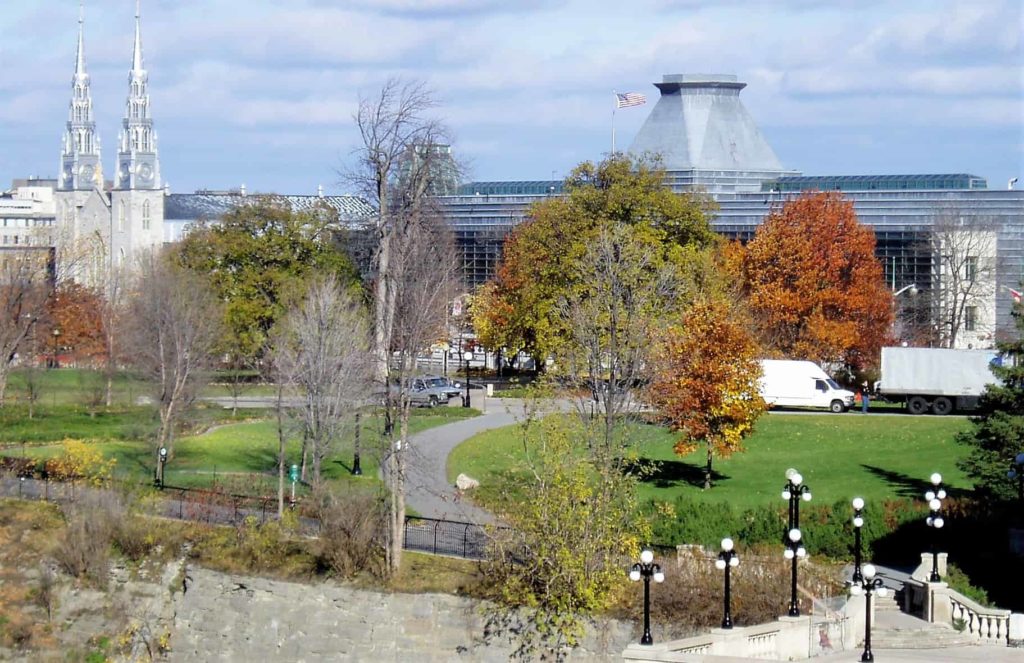 Major's Hill Park is an incredible oasis in the middle of the city where you can escape the hustle and bustle and immerse yourself in nature.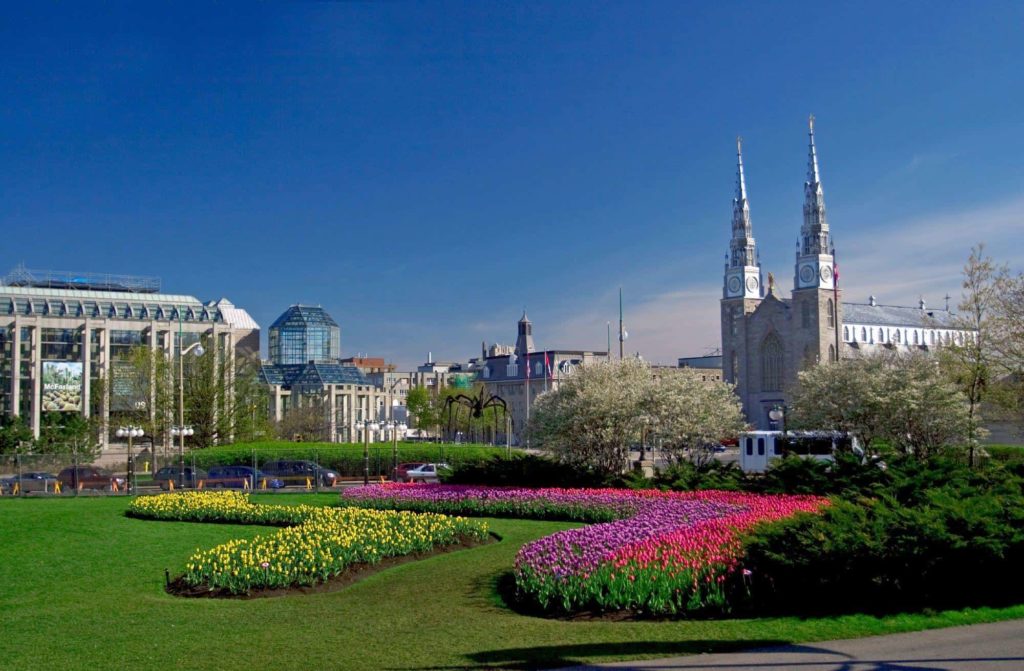 This park is perfect for nature lovers and photographers alike, with its sprawling green spaces and breathtaking views of the Ottawa River and Parliament Hill.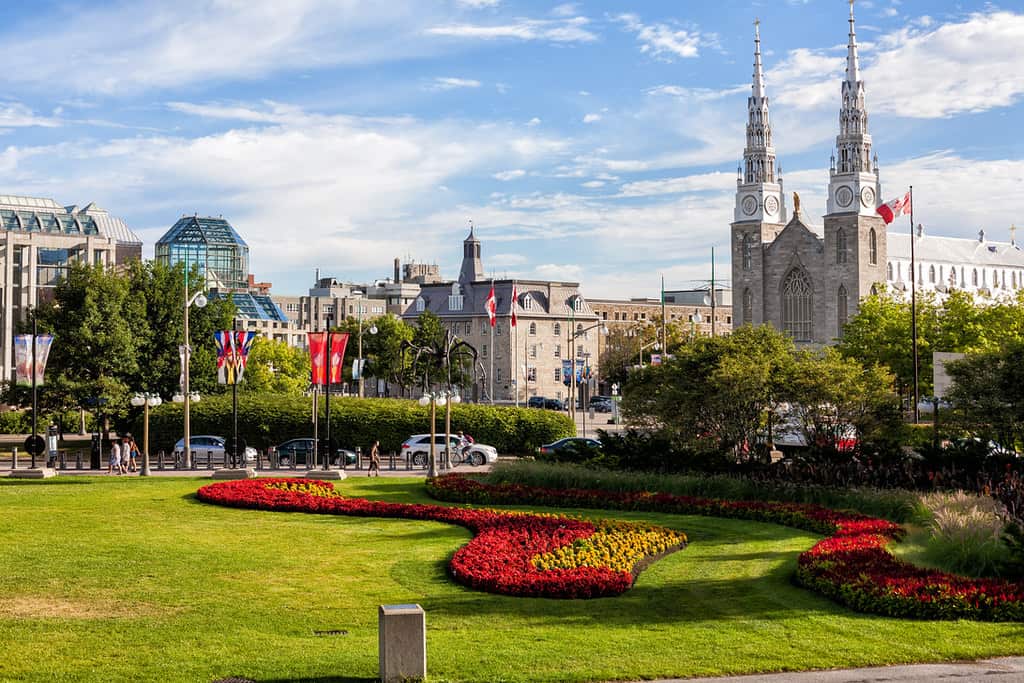 Whether you're looking to snap a scenic landscape, a candid shot of your friends or a romantic photo with your significant other, Major's Hill Park has it all.
Kiweki Point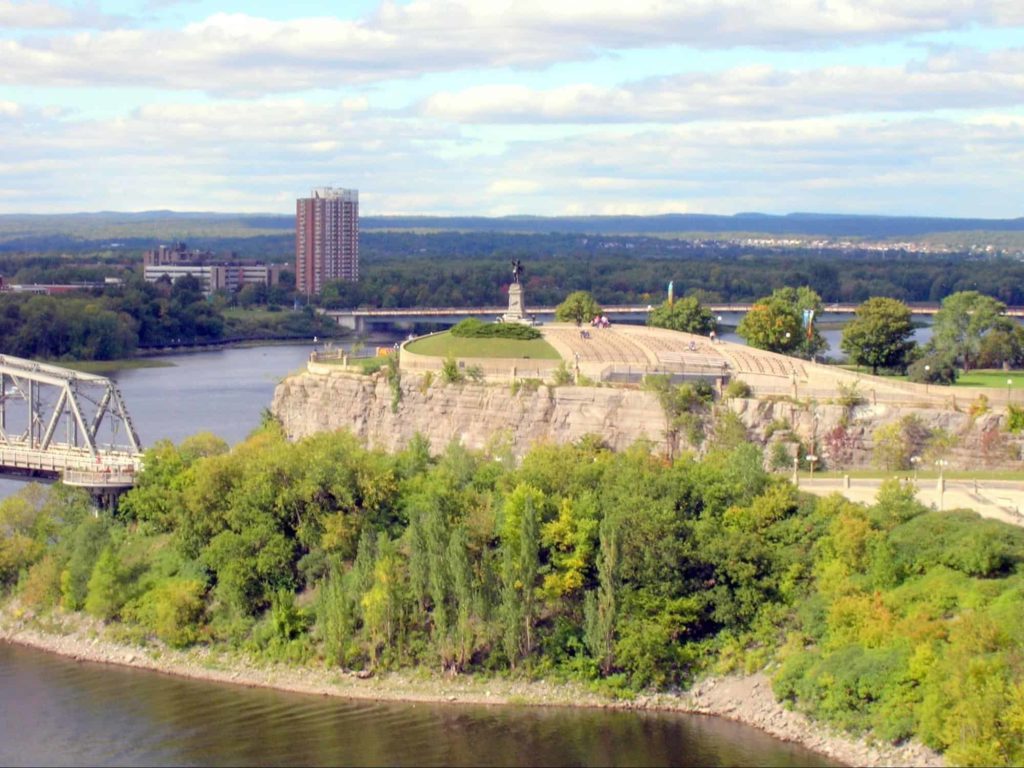 Kiweki Point is a lookout point, formerly known as Nepean Lookout Point, and is a must-see spot for visitors looking to capture stunning views of the city and countryside.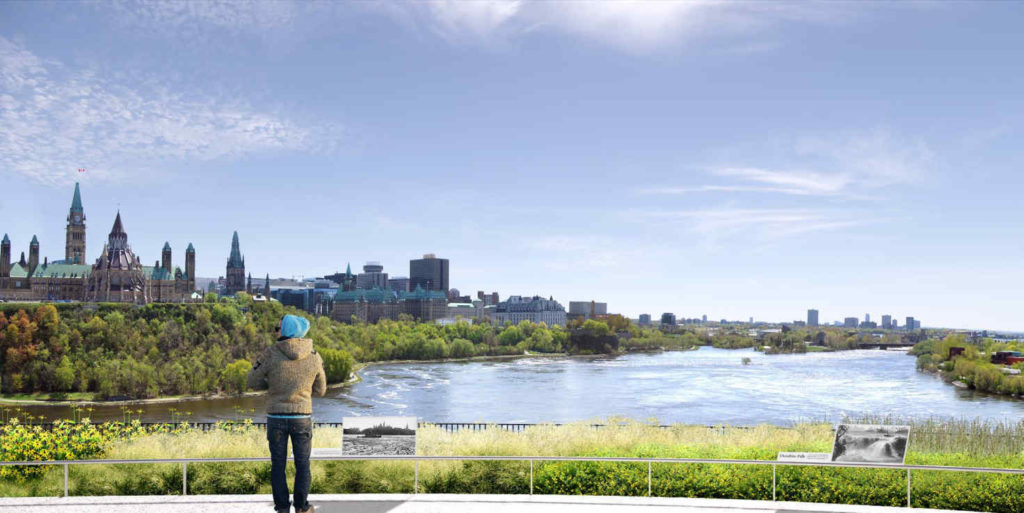 At Kiweki Point, you'll be rewarded with a breathtaking vantage point that allows for endless photo opportunities. The panorama of the city, with its bustling streets and historic architecture, is truly awe-inspiring.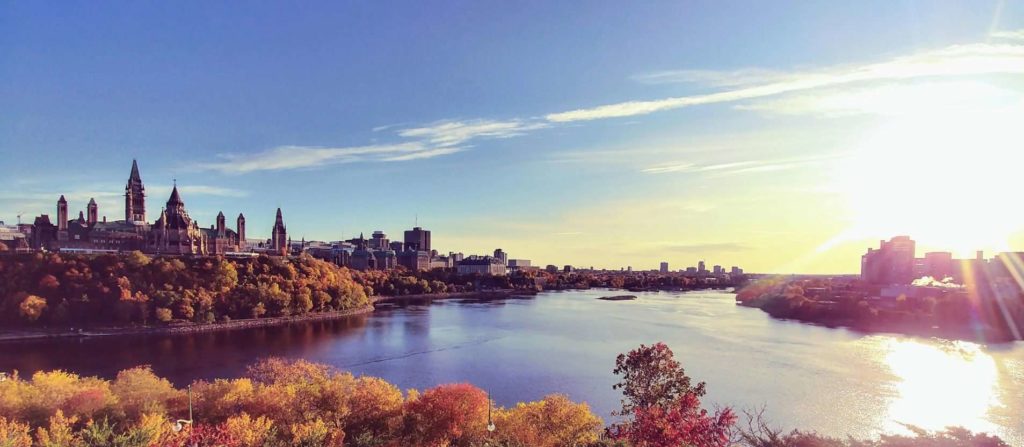 And at night, the city's bright lights transform the view into a mesmerizing display of sparkling brilliance. For those looking for a peaceful retreat from the city, Kiweki Point offers a serene escape.
Best Night Spots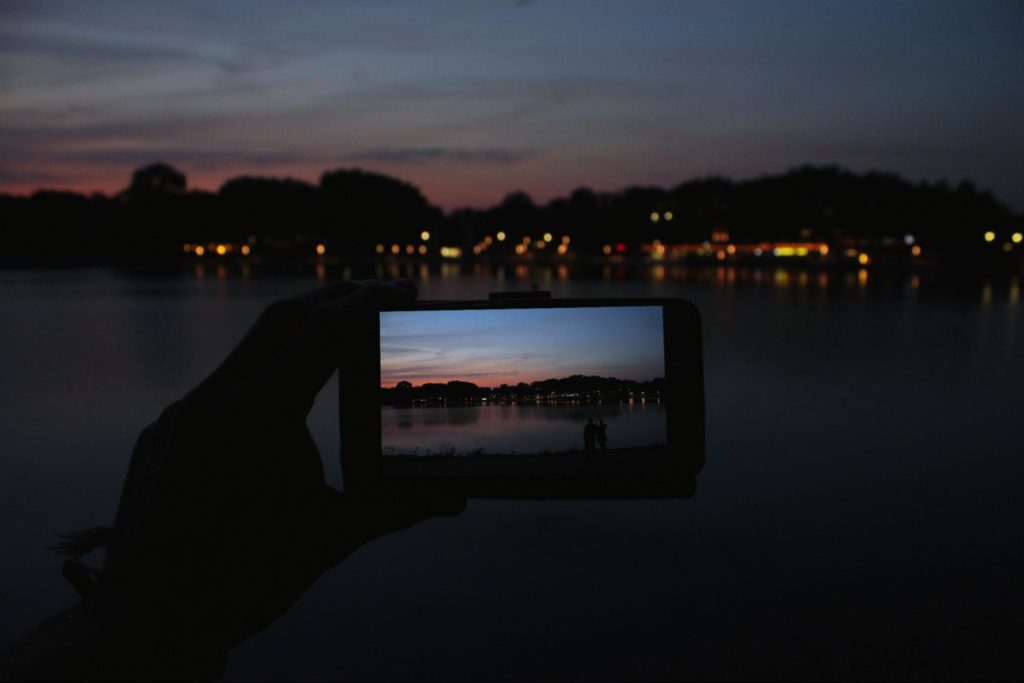 The most Instagrammable spots at night in Ottawa are Dow's Lake, the Centretown Murals, Ottawa Locks, the Canadian War Museum, and the York Street Steps Mural.
Dow's Lake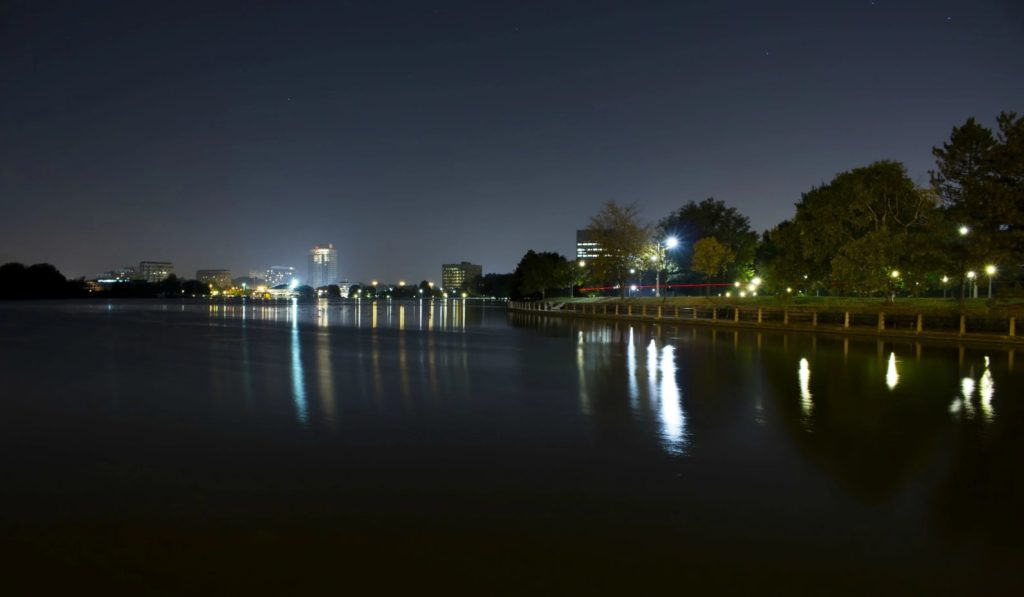 During the day, Dow's Lake is the perfect place to spend a lazy afternoon boating, having a picnic, or simply enjoying the serene views of the water and the city skyline. But when the sun sets, the area takes on a whole new personality.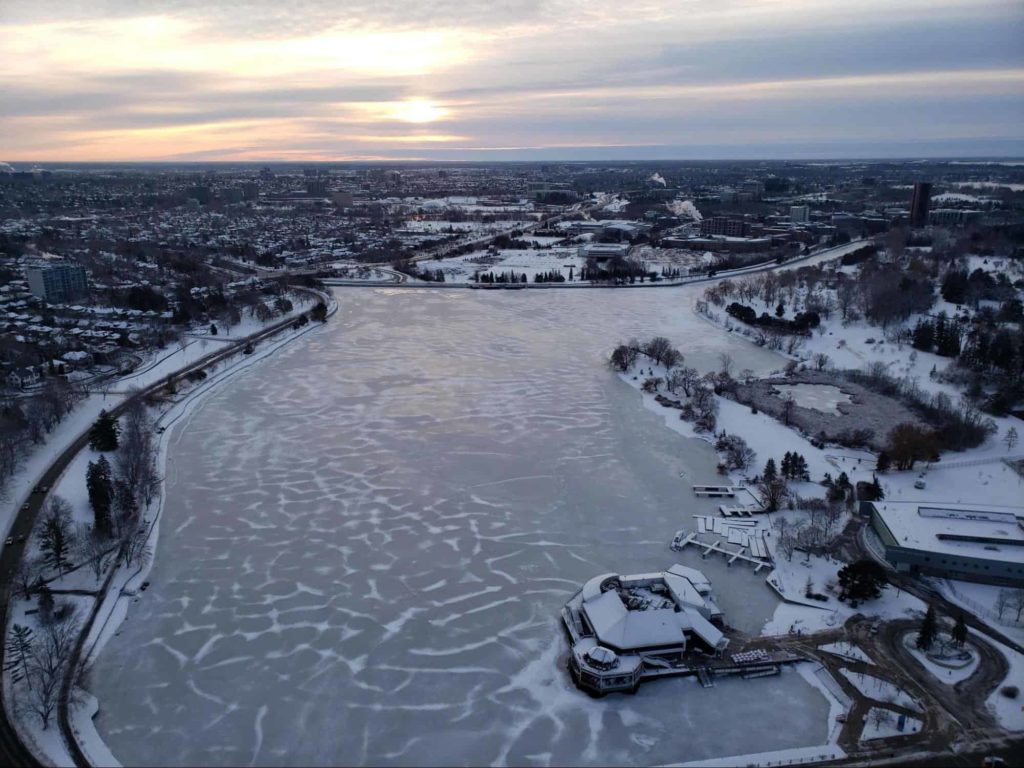 As darkness covers the lake, vibrant and colorful lights illuminate the surroundings, giving the area a magical feel. The contrast between the dark waters and the shimmering lights creates an ethereal ambiance that will take your breath away.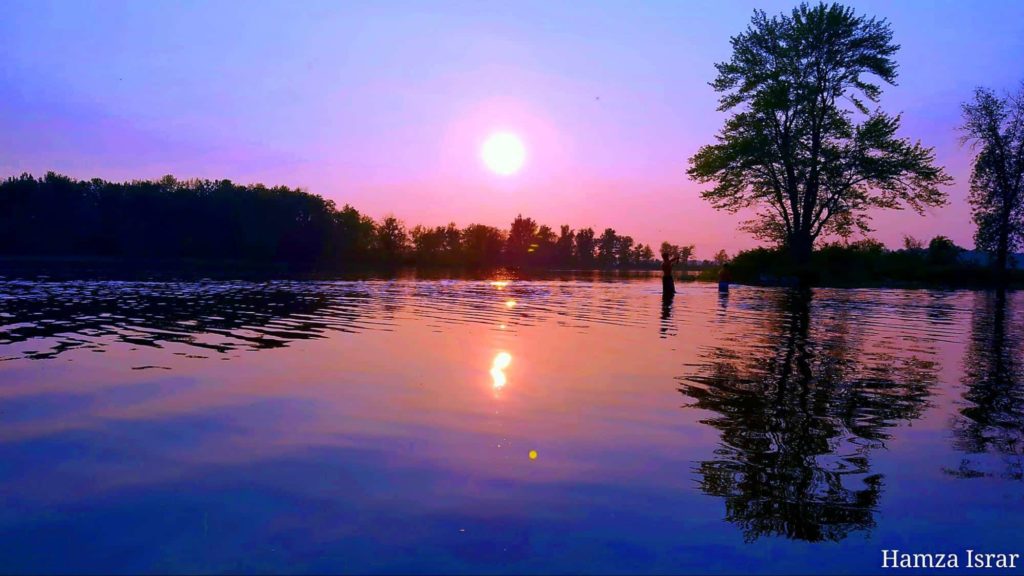 Centretown Murals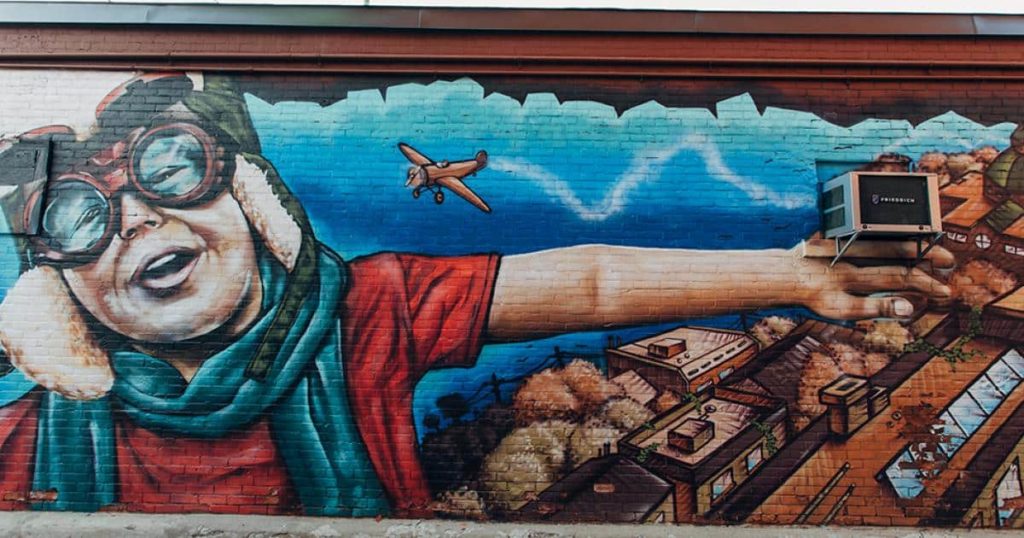 The Centretown Murals are a must-visit for anyone seeking creative and striking backdrops for their Instagram photos. These murals, located in the heart of downtown, are part of an ongoing project that's been adding to the city's art scene since 2012.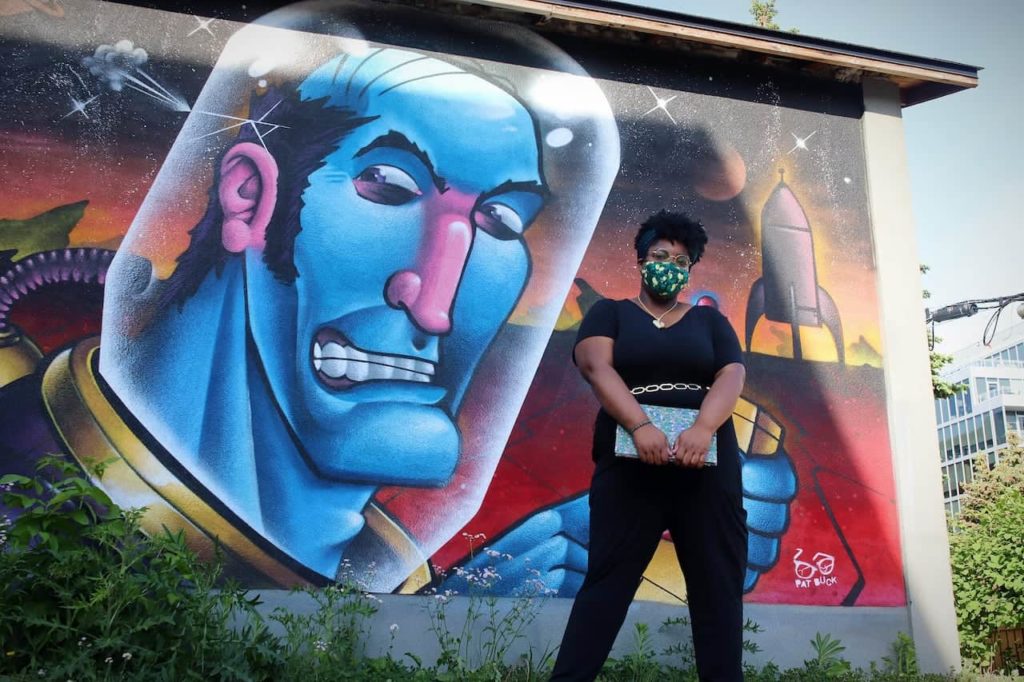 The murals range from abstract and modern to more traditional pieces, providing a wide variety of stunning visuals to choose from.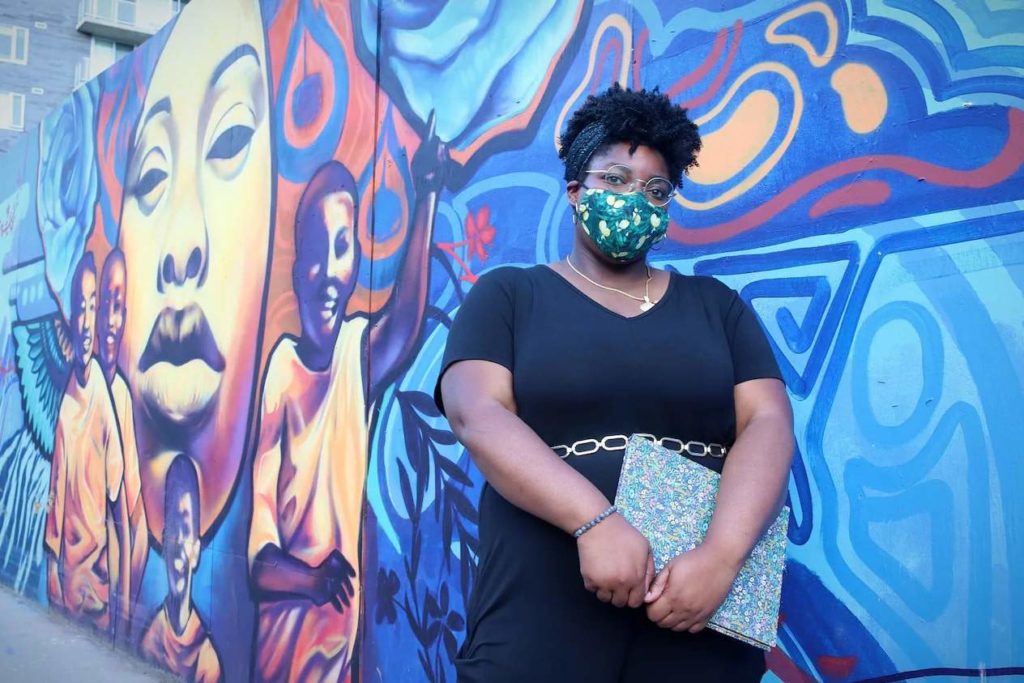 However, it's at night when the Centretown Murals truly come alive, illuminated by colorful lights that turn the already impressive artwork into a mesmerizing display.
Ottawa Locks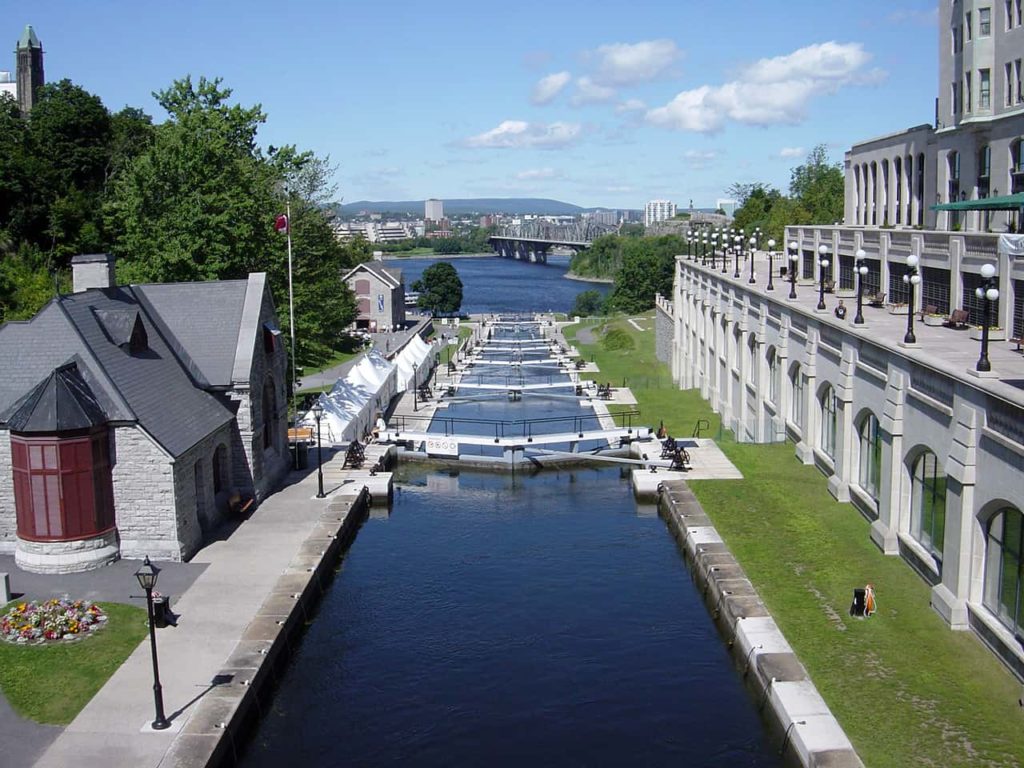 This iconic landmark has been charming locals and visitors alike for over a century, and at night it's nothing short of magical.
As the sun goes down, the Ottawa Locks come to life with a beautiful array of colors, creating a stunning spectacle that's perfect for your Instagram feed. Not only that, but the view of the city skyline from this location is absolutely breathtaking.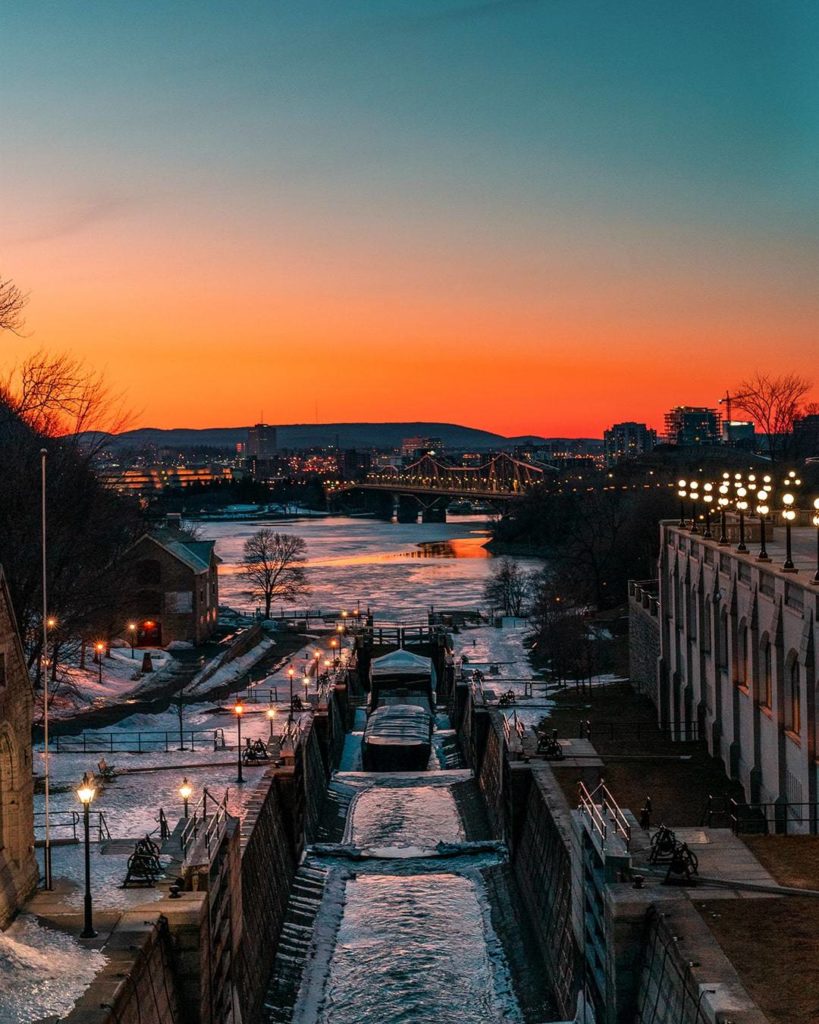 If you're looking for that perfect contrast between light and dark, be sure to return to the locks at night.
Canadian War Museum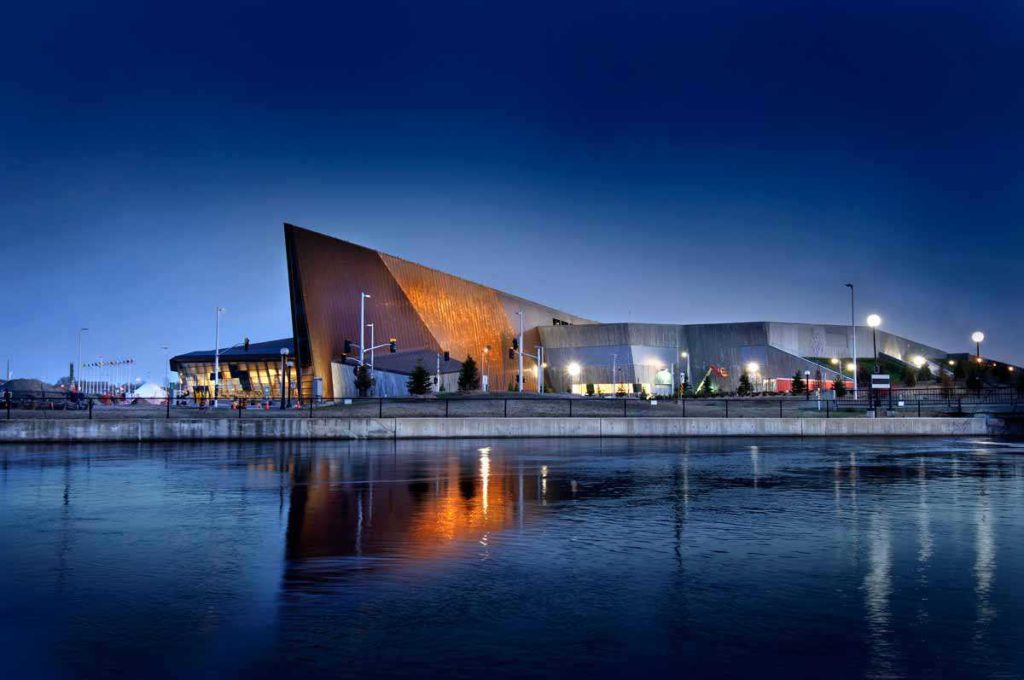 The Canadian War Museum is not only a place of remembrance and tribute to the sacrifices made in times of war but also an incredible spot to take stunning night photos!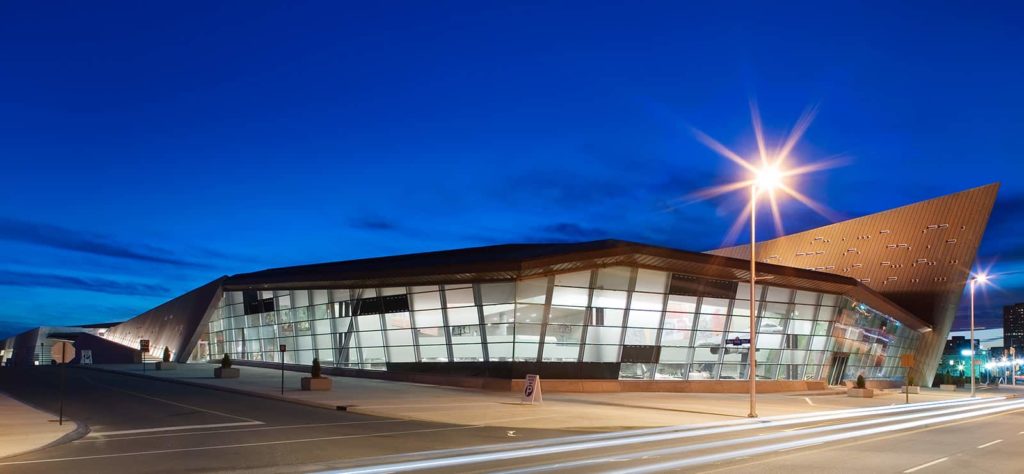 When the sun sets and darkness envelops the city, the museum comes alive with vibrant spotlights that create a beautiful contrast against the dark waters.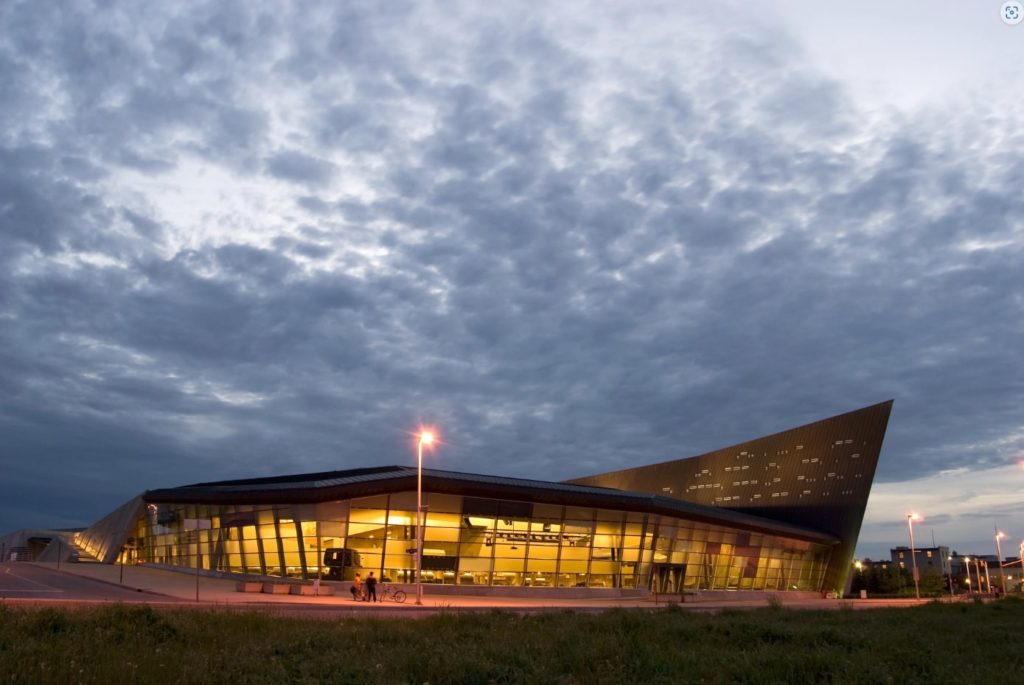 For a picturesque spot that combines history, architecture, and a stunning backdrop for your photos, the Canadian War Museum is an absolute must-visit. Its sleek design and illuminated exterior make it look like a beacon in the night.
York Street Steps Mural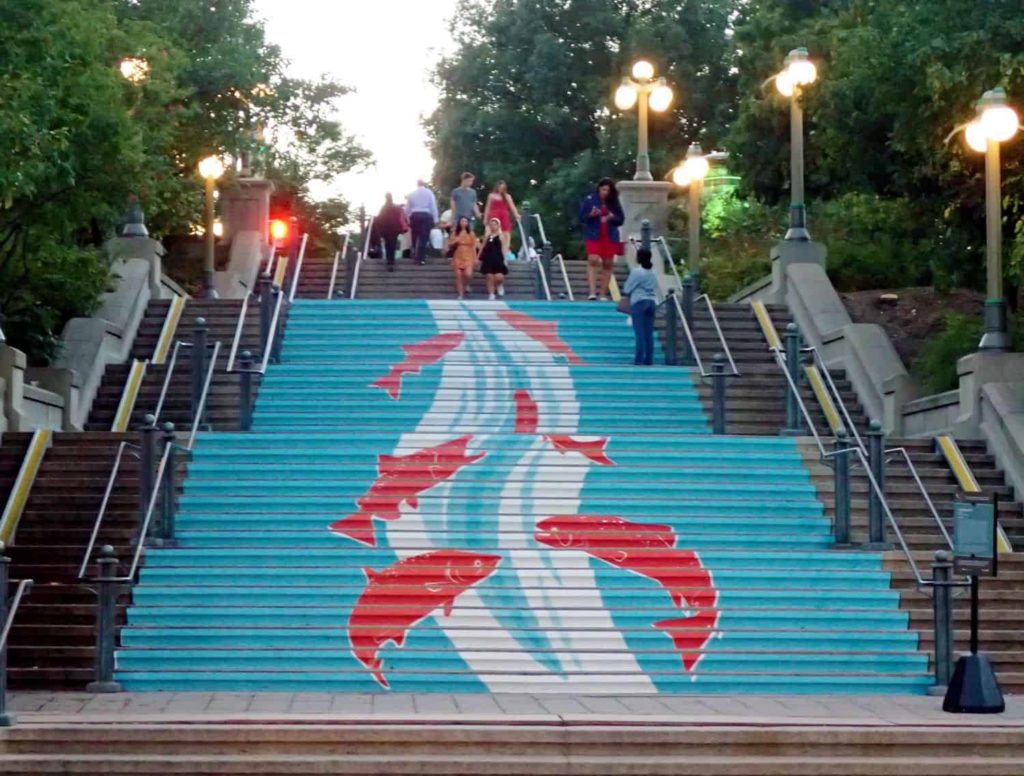 The York Street Steps Mural is a large and colorful mural that's very popular as a photo spot. Featuring a variety of images and designs, it becomes especially beautiful at night when the city's own lights help bring the murals to life.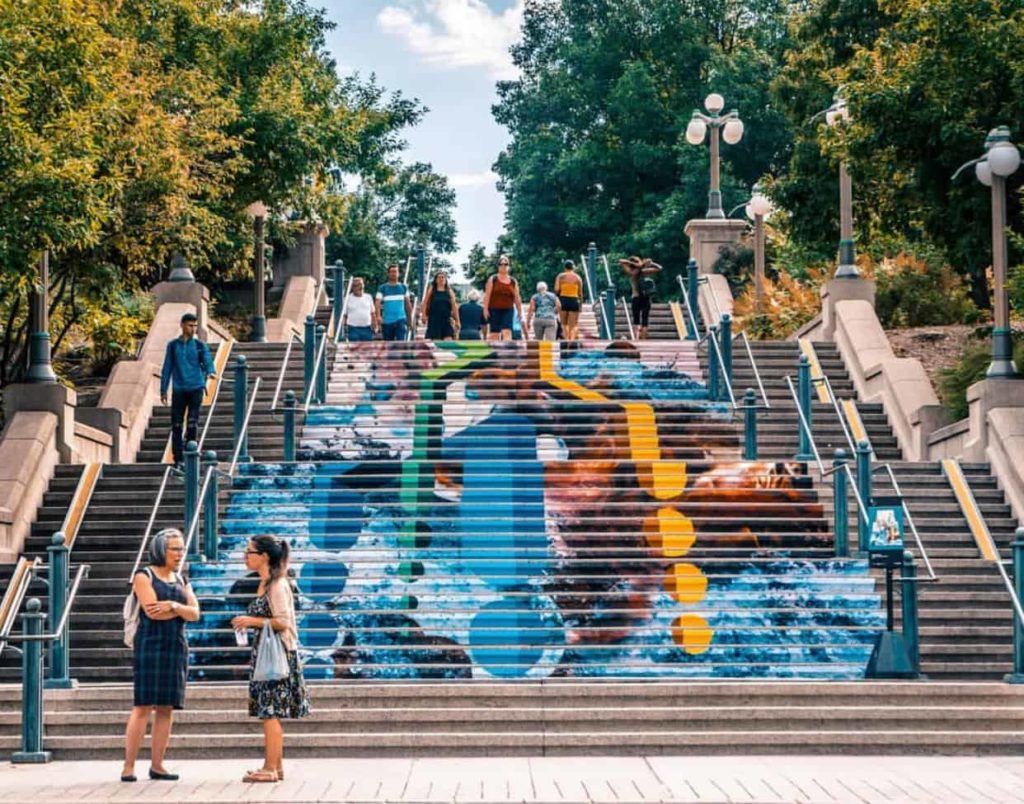 It provides visitors with various unique and colorful backdrops for all your photo and even video needs.
Spots to Eat At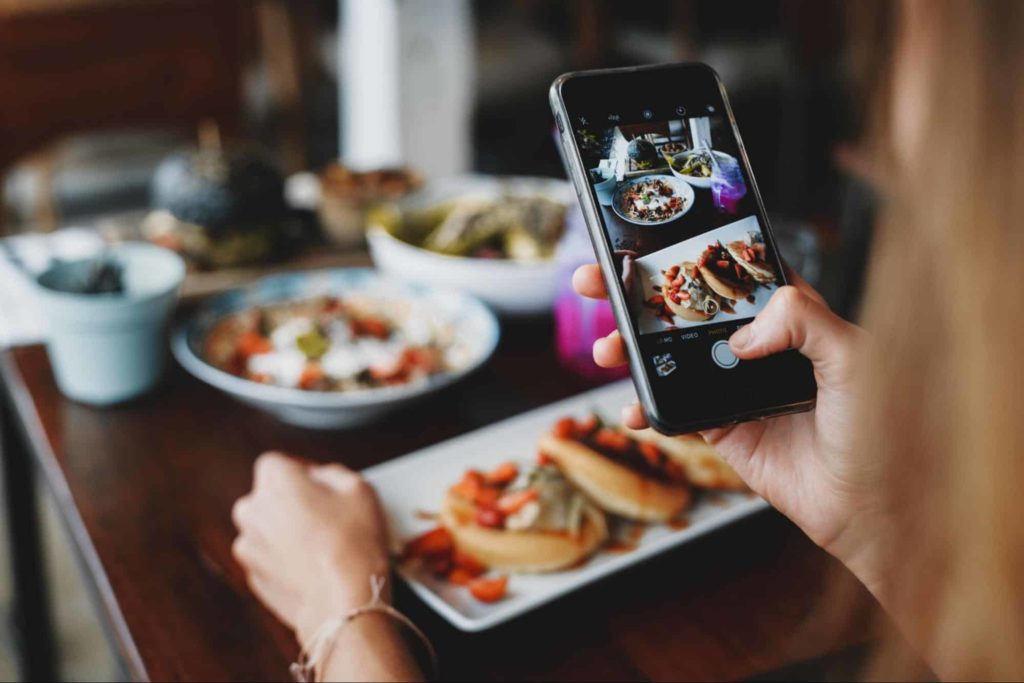 The most Instagrammable spots in Ottawa where you can eat are Atelier, SuzyQ, BeaverTails, Copper Spirits and Sights, and La Terrasse.
Atelier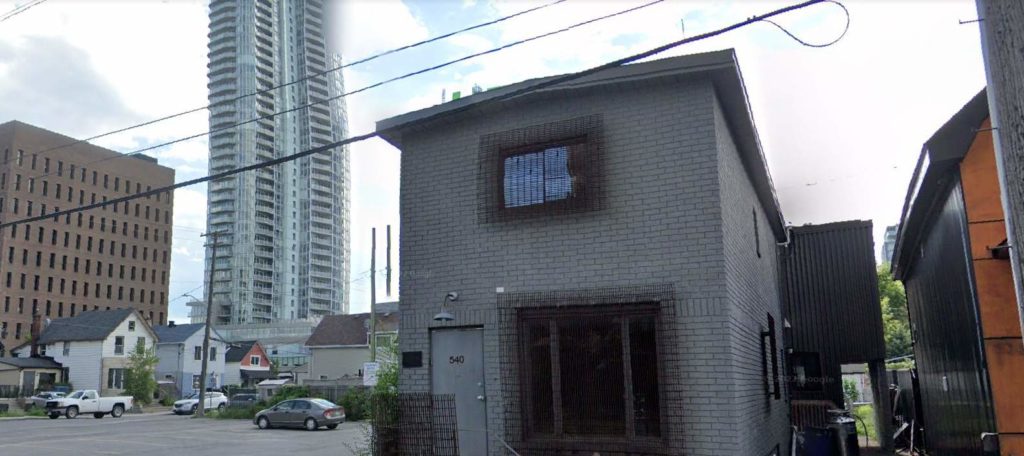 ADDRESS: 540 Rochester St, Ottawa, ON K1S 4M1, Canada
CONTACT: 613 321-3537
WEBSITE: https://www.atelierrestaurant.ca/
PRICING: $$$
While its exteriors may not look like much, Atelier offers visually stunning dishes that would look just perfect on your social media feed.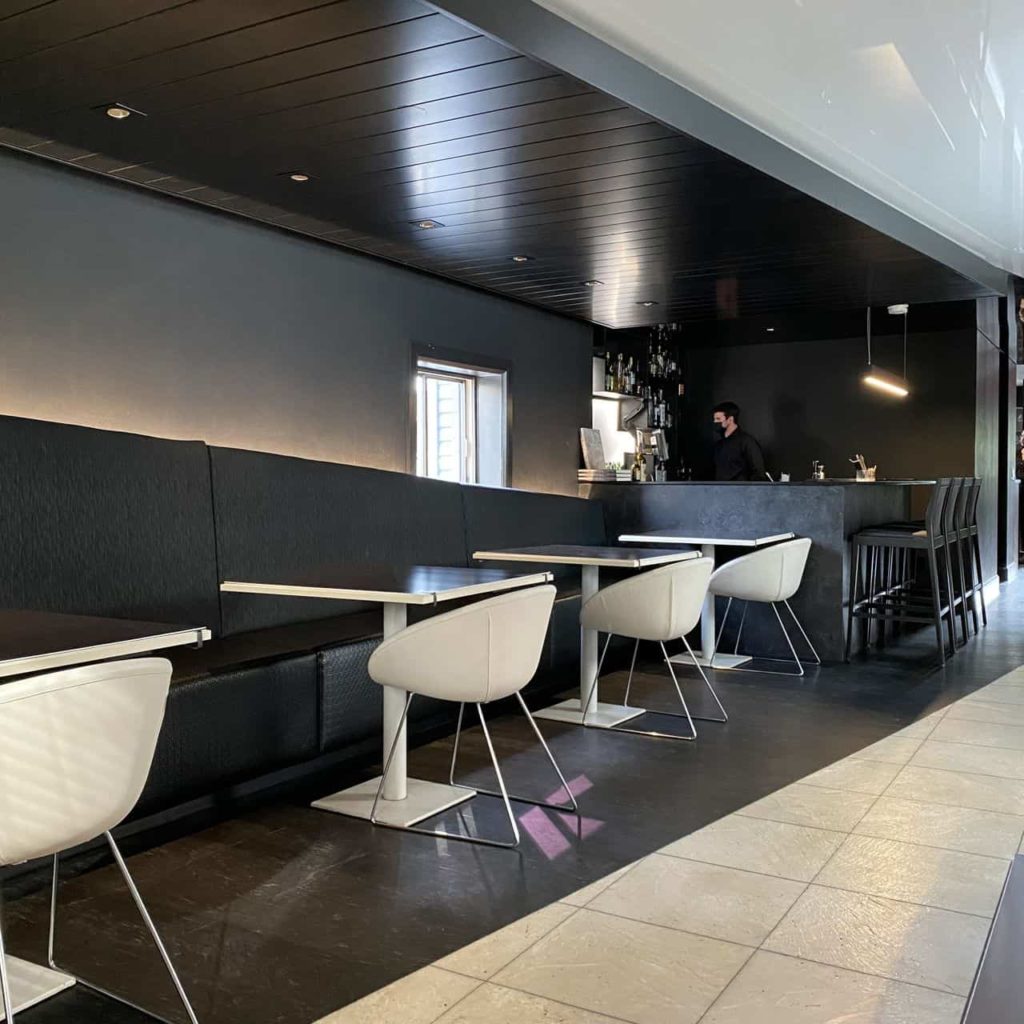 It's an upscale dining experience with minimalist yet elegant decor to accompany its delicate culinary arrangements.
SuzyQ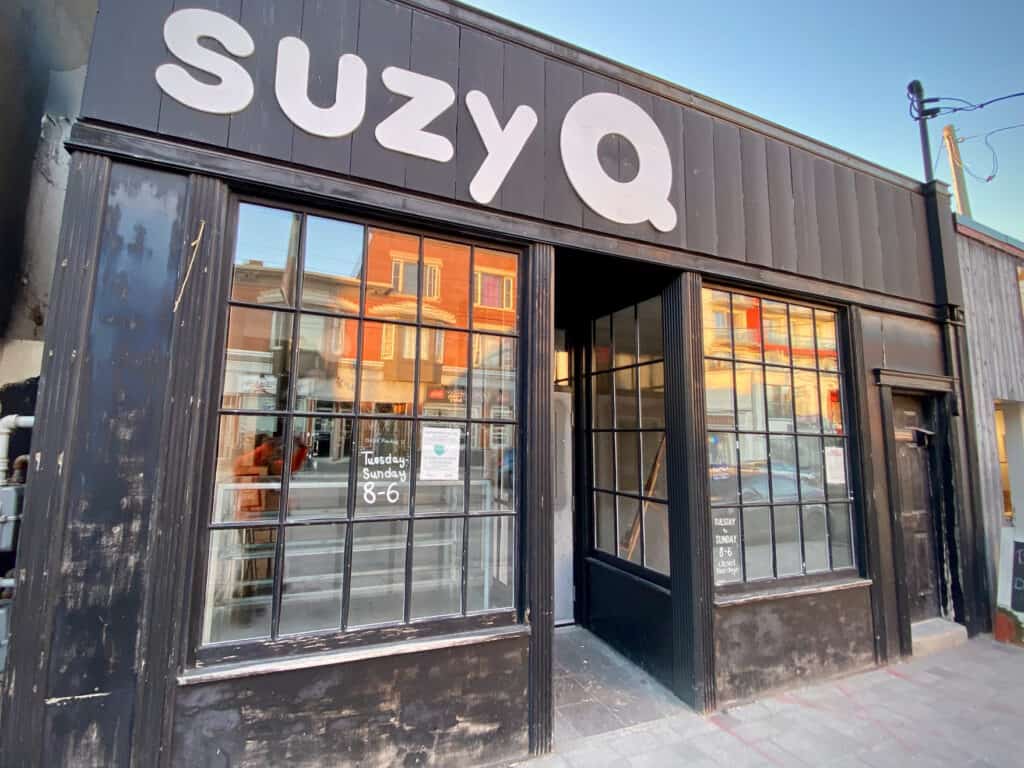 ADDRESS: 1015 Wellington St. W, Ottawa, ON K1Y 2V7, Canada
CONTACT: 613 724-2451
WEBSITE: https://suzyq.ca/
MUST-ORDER MENU ITEMS: Cinnamon Toast Crunch, Apple Fritter, D'Ohnut, Boston Cream, Sourdough Munkki, Toasted Coconut & Lime, Passionfruit Poppyseed
PRICING: $$
SuzyQ is a great place to take quirky pictures of its unique handcrafted donuts decorated with vibrant colors and cute toppings.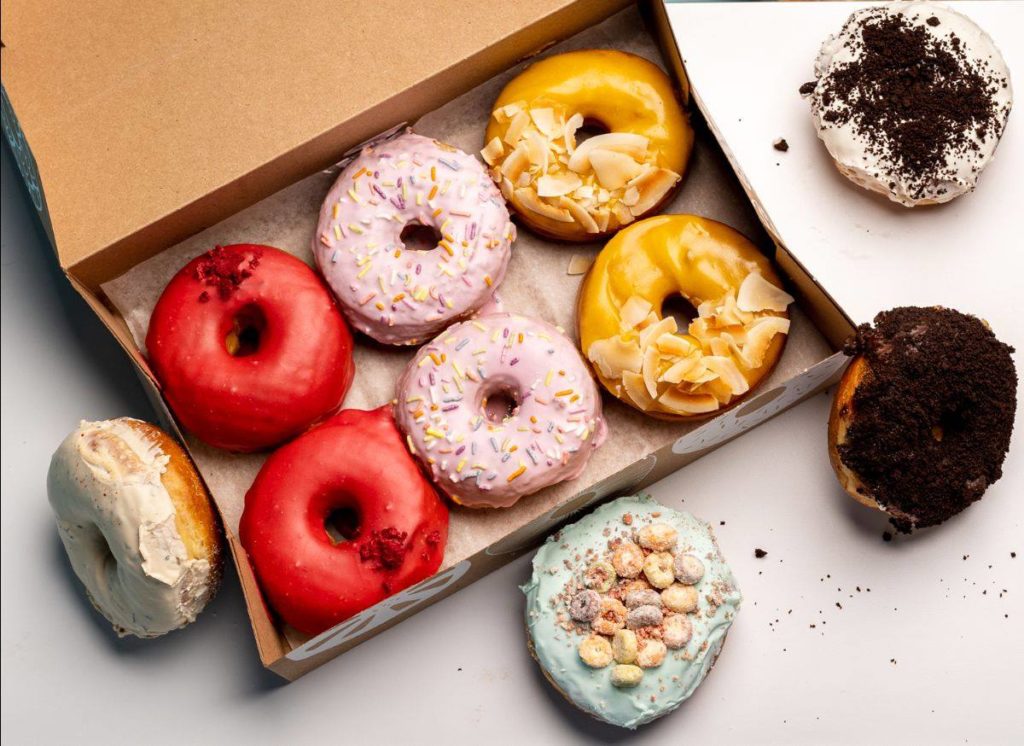 With its bright and colorful interior decor, it's definitely a must-visit if you're looking for pretty restaurants to visit.
BeaverTails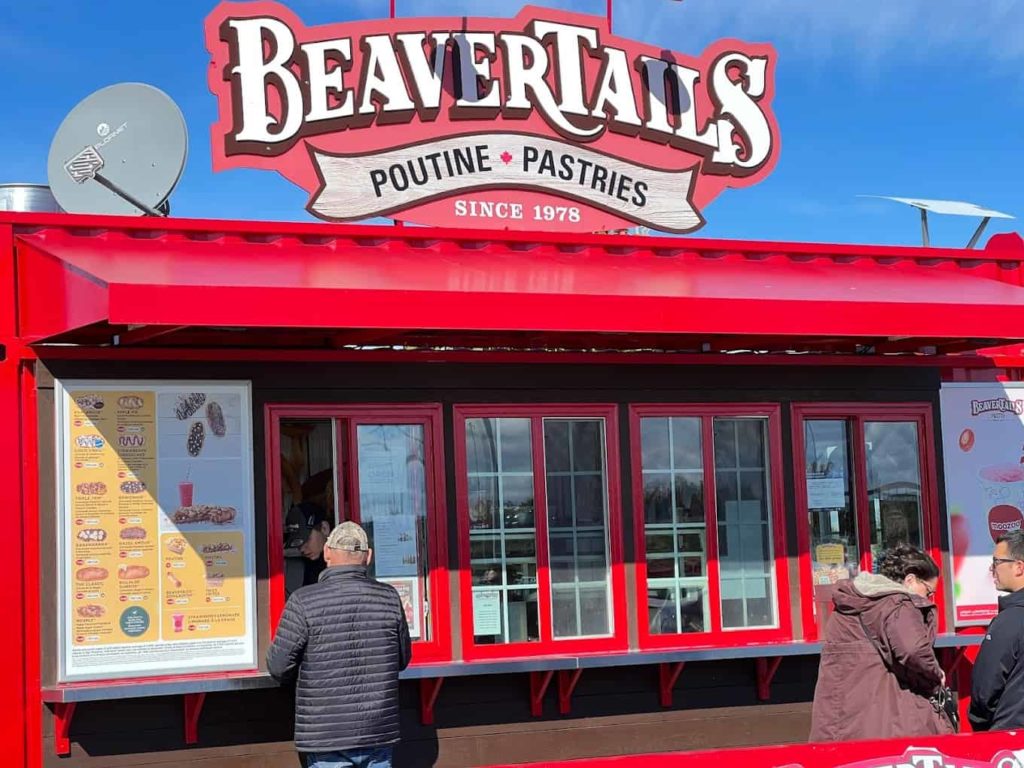 ADDRESS: 69 George St, Ottawa, ON K1N 1K1, Canada
CONTACT: 613 241-1230
WEBSITE: https://beavertails.com/
MUST-ORDER MENU ITEMS: Bananarama, The Classic, Hazel Amour, Strawberry Cheesecake, Avalanche
PRICING: $
BeaverTails has to be one of Ottawa's most iconic restaurants, particularly because the first ever BeaverTails was actually established in Byward Market years ago.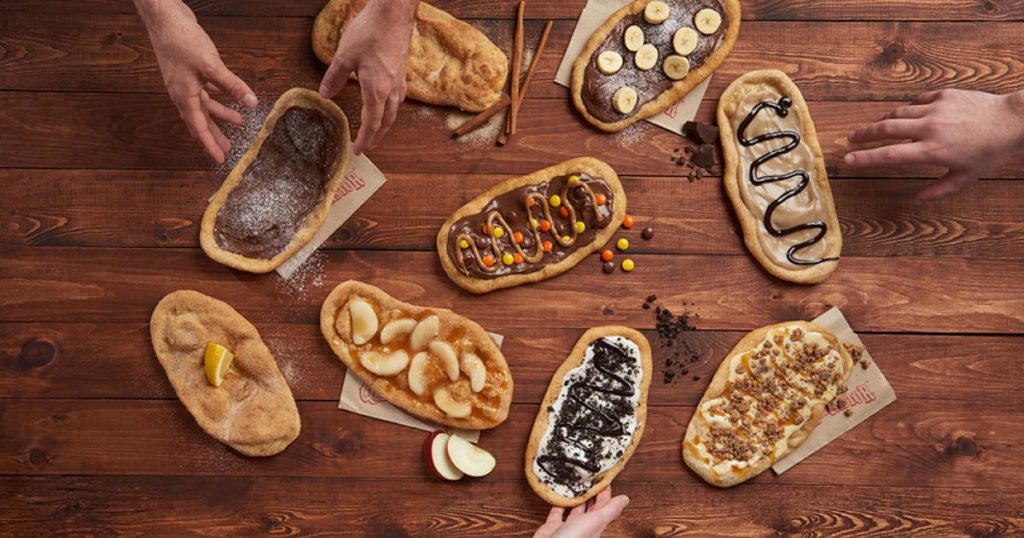 Take a picture of the iconic pastry at a picturesque outdoor seating area.
Copper Spirits and Sights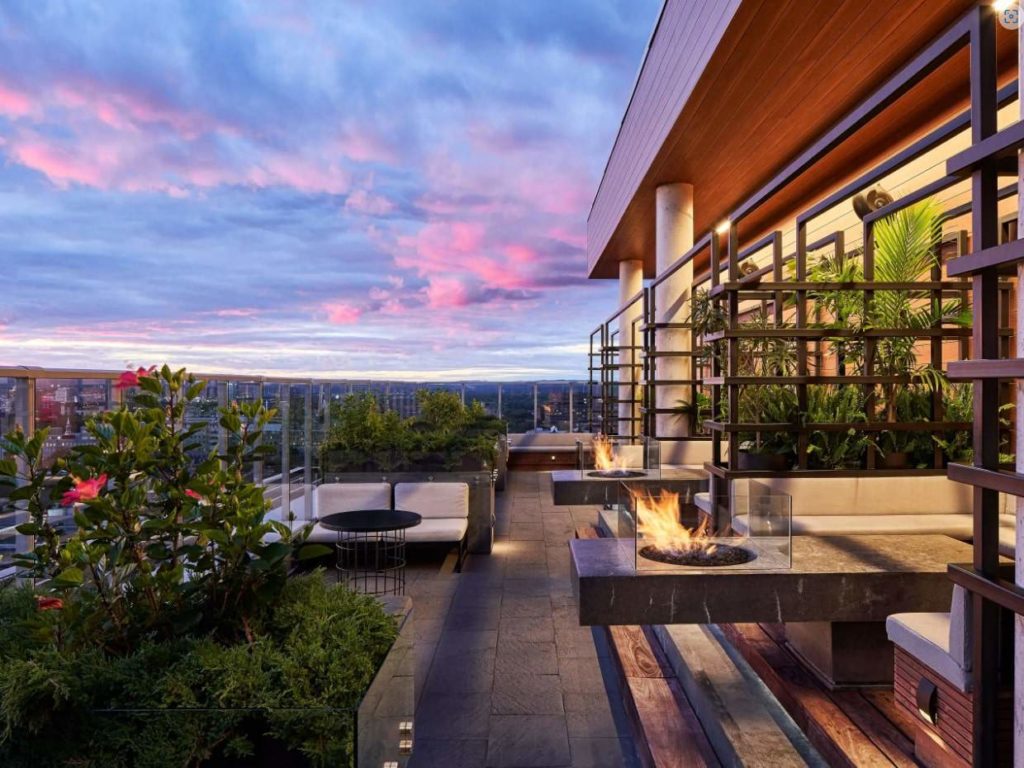 ADDRESS: 325 Dalhousie St, Ottawa, ON K1N 7G1, Canada
CONTACT: 613-321-1234
WEBSITE: https://www.hyatt.com/en-US/hotel/canada/andaz-ottawa-byward-market/yowaz?src=corp_lclb_gmb_seo_yowaz
MUST-ORDER MENU ITEMS: Flying Canoe Cider, Negroni, Charcuterie Board, Short Rib, Mushroom Queso Fundido
PRICING: $$
Located just on top of the Andaz Hotel in Byward Market, Copper Spirits and Sights doesn't just offer delicious morsels and drinks but also lovely rooftop views of the city.
So not only can you enjoy your meal, you get a great photo opportunity with it!
La Terrasse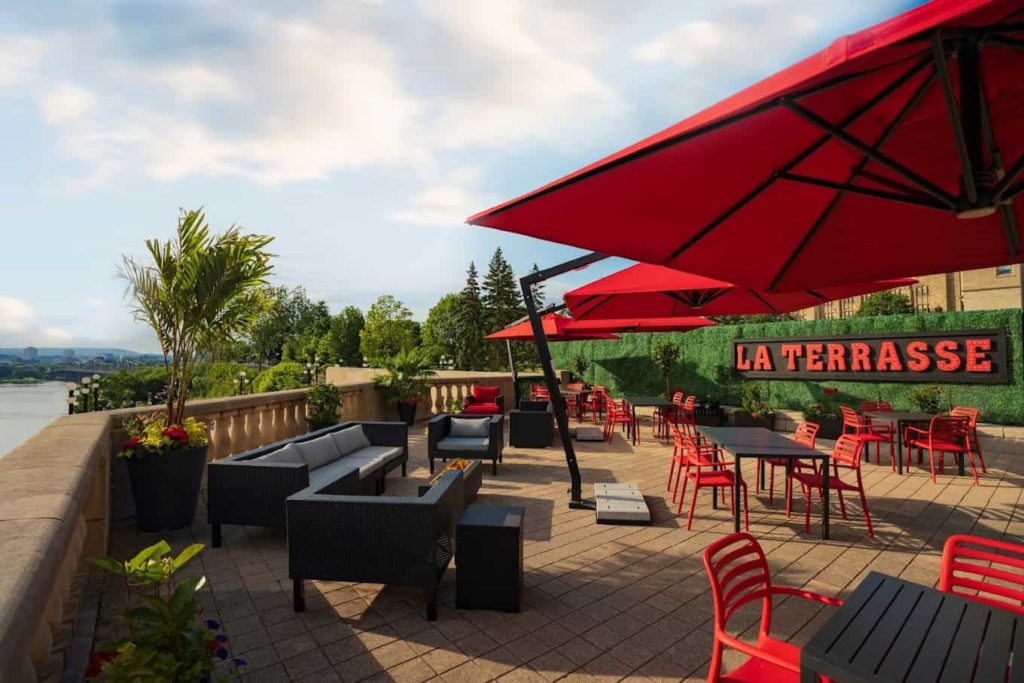 ADDRESS: 1 Rideau St, Ottawa, ON K1N 8S7, Canada
CONTACT: 613 241-1414
WEBSITE: https://www.fairmont.com/laurier-ottawa/dining/la-terrasse/
MUST-ORDER MENU ITEMS: Specialty Cocktails, Hibiscus Beer, Steak Frites, French Mignardises
PRICING: $$$
La Terrasse is a charming and trendy bistro located in Little Italy that provides customers a charming outdoor patio and a beautiful indoor dining area.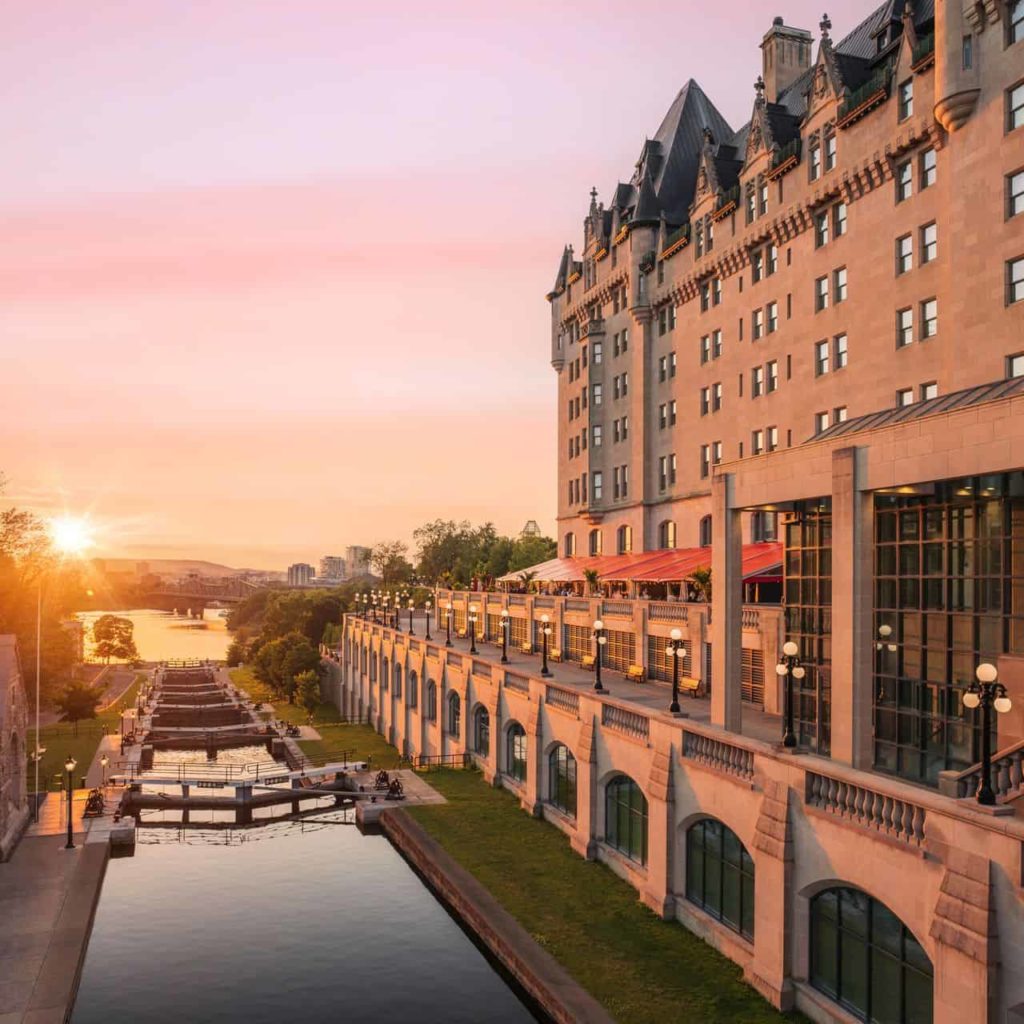 The stunning food presentation, complex yet harmonious flavors, and scenic views go hand in hand.
*Pricing Guide
$ = Affordable/Budget-friendly
$$ = Mid-range/Slightly more expensive
$$$ = High-end/Expensive
Best Seasonal Spots
The most Instagrammable seasonal spots in Ottawa are the Tulip Festival, the Sunflower Fields, Ottawa's Christmas Lights, and Winterlude.
Tulip Festival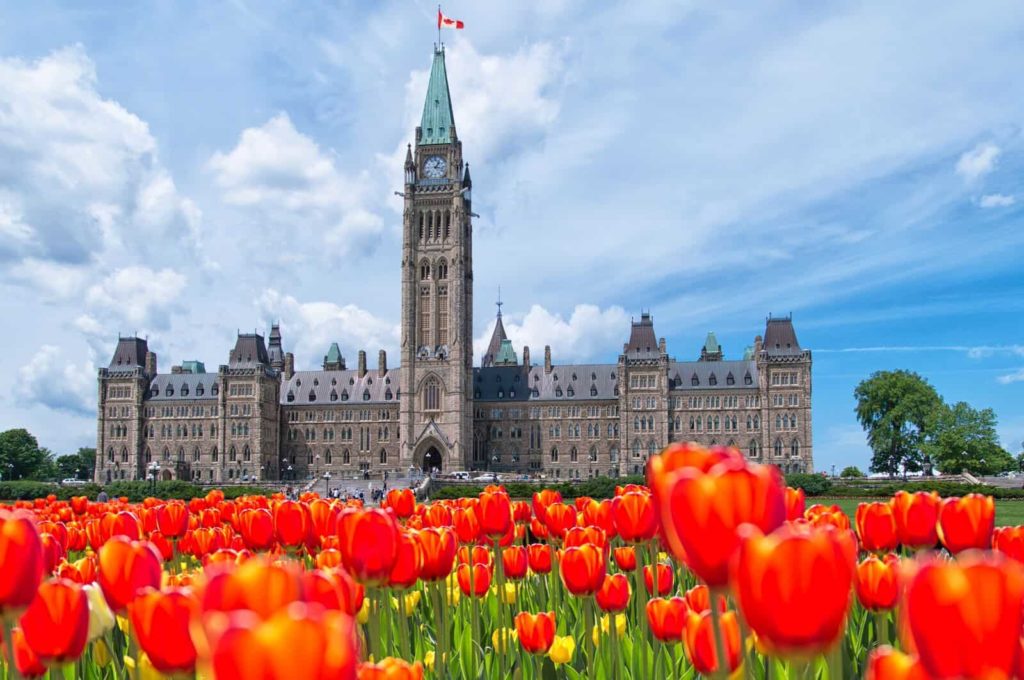 Every spring, Commissioner's Park in Ottawa becomes a breathtaking sea of tulips during the yearly celebration of the Tulip Festival.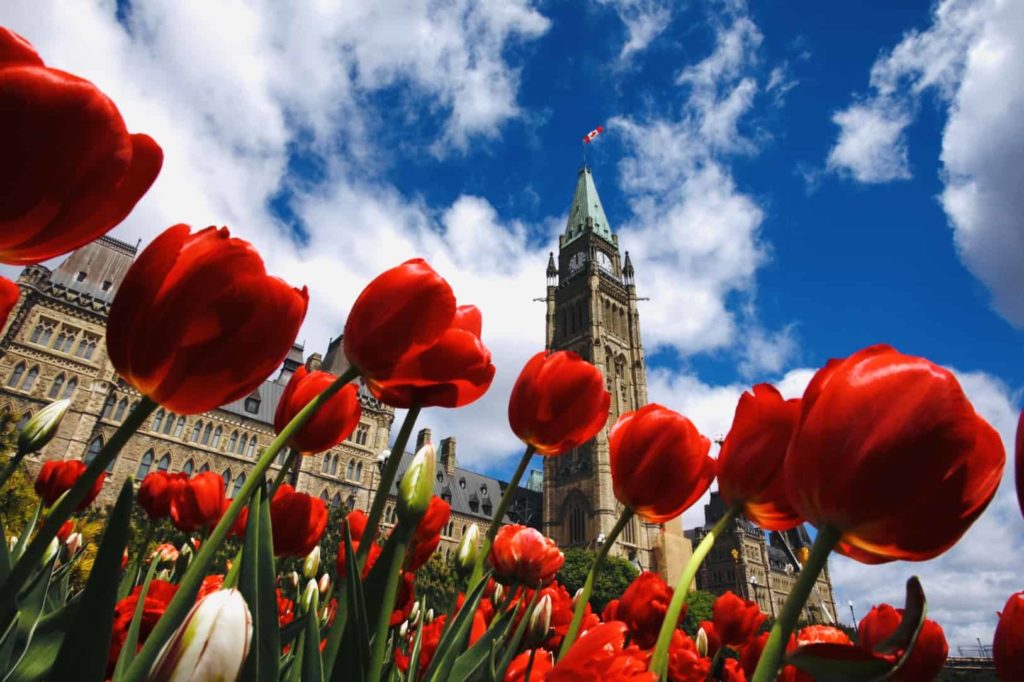 With over 300,000 tulips of every color, this festival is a dream come true for anyone looking for the perfect spring photo.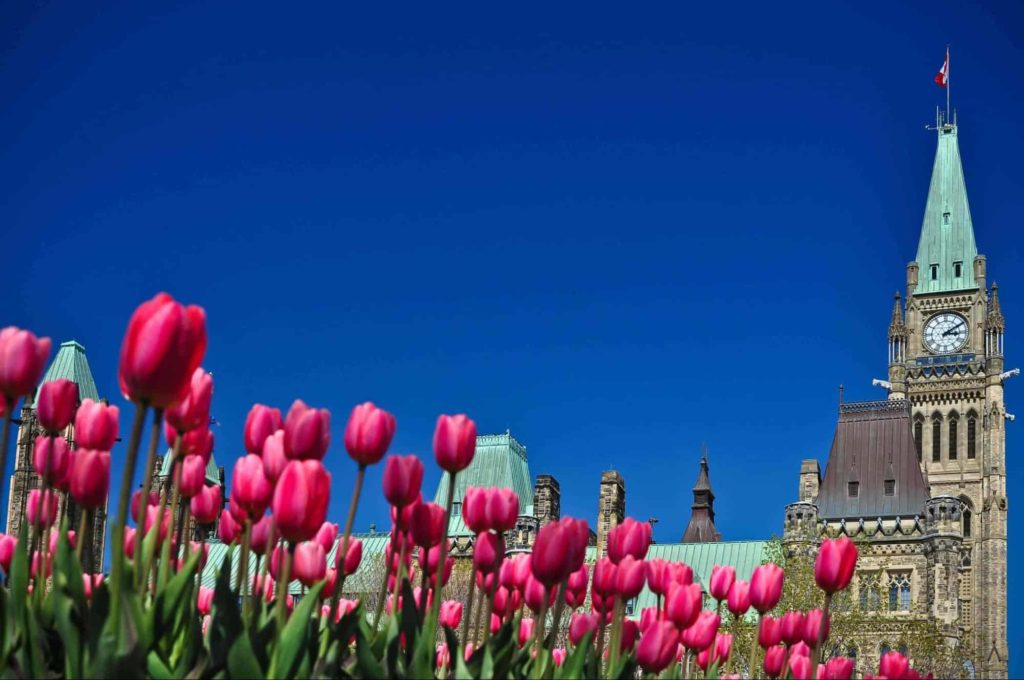 Whether you're content with just a single tulip or a sweeping panoramic view of all the tulip beds, this festival has countless opportunities for your social media feed.
Green Corners Farm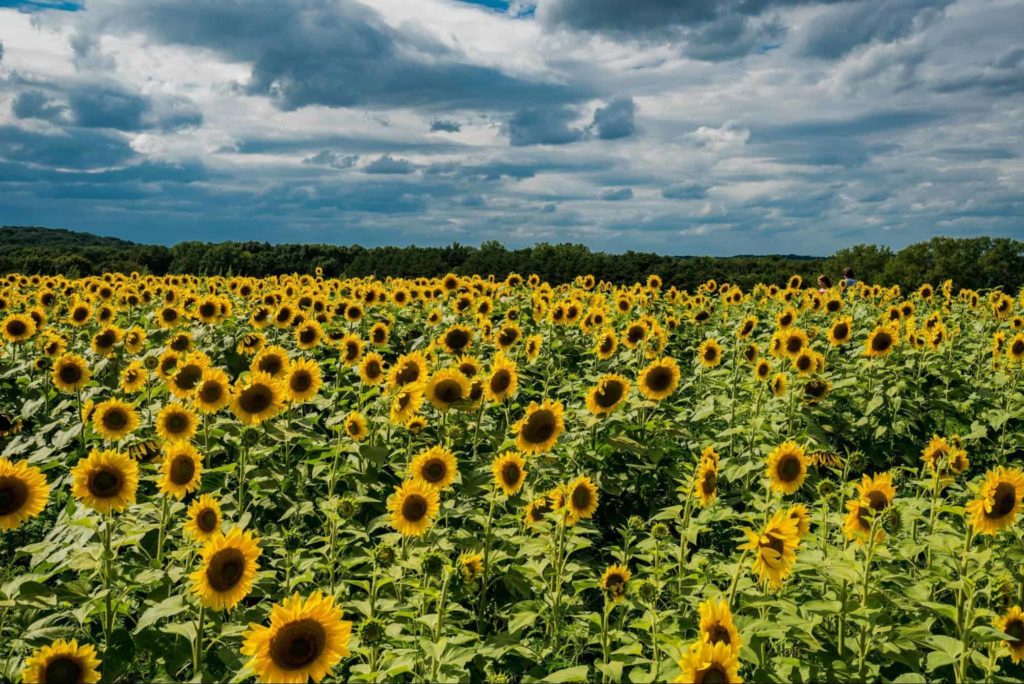 If you didn't get enough of the Tulip Festival during spring, then you'll have more to look forward to when you visit Green Corners Farm in summer.
This flower farm has a sea of sunflowers ready for all your photography needs once summer kicks in.
Besides the $3 admission fee, you can pay an additional fee of $20 if you'd like to take some sunflowers home with you as a souvenir.
Ottawa's Christmas Lights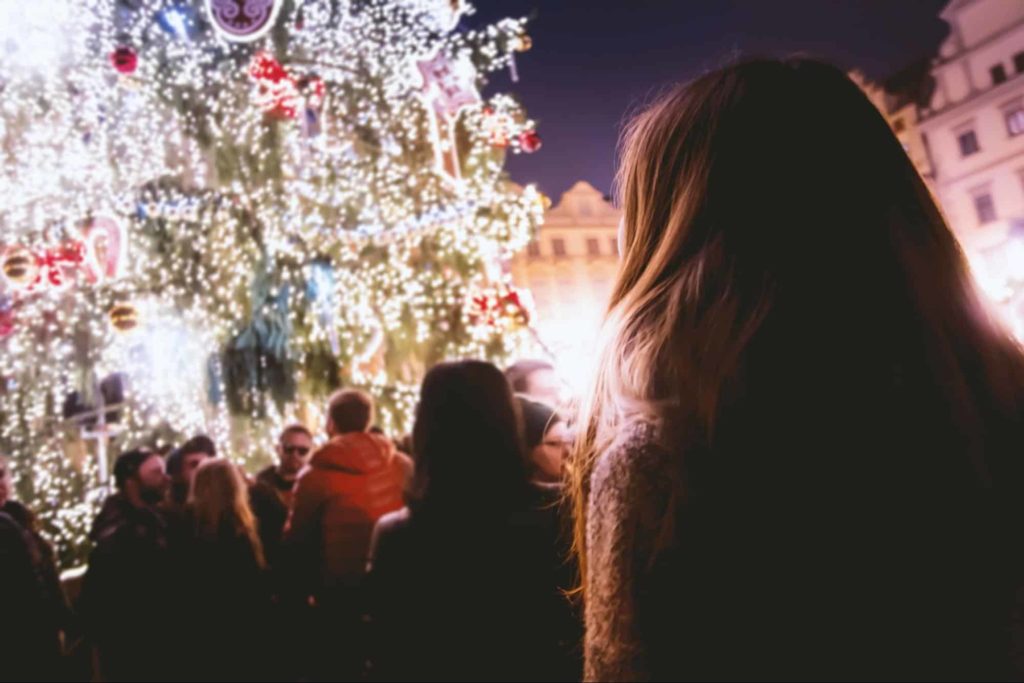 Once winter steps in, Ottawa is lit up like a brightly shining Christmas tree, and there's no better place to visit to see all these lights than starting at Parliament Hill.
This dazzling Pathway of Lights even extends all the way to the Supreme Court of Canada.
Aside from the actual lights, you'll also get to see familiar landmarks and locations just as brightly lit despite being blanketed in delicate layers of snow during this time of year.
Winterlude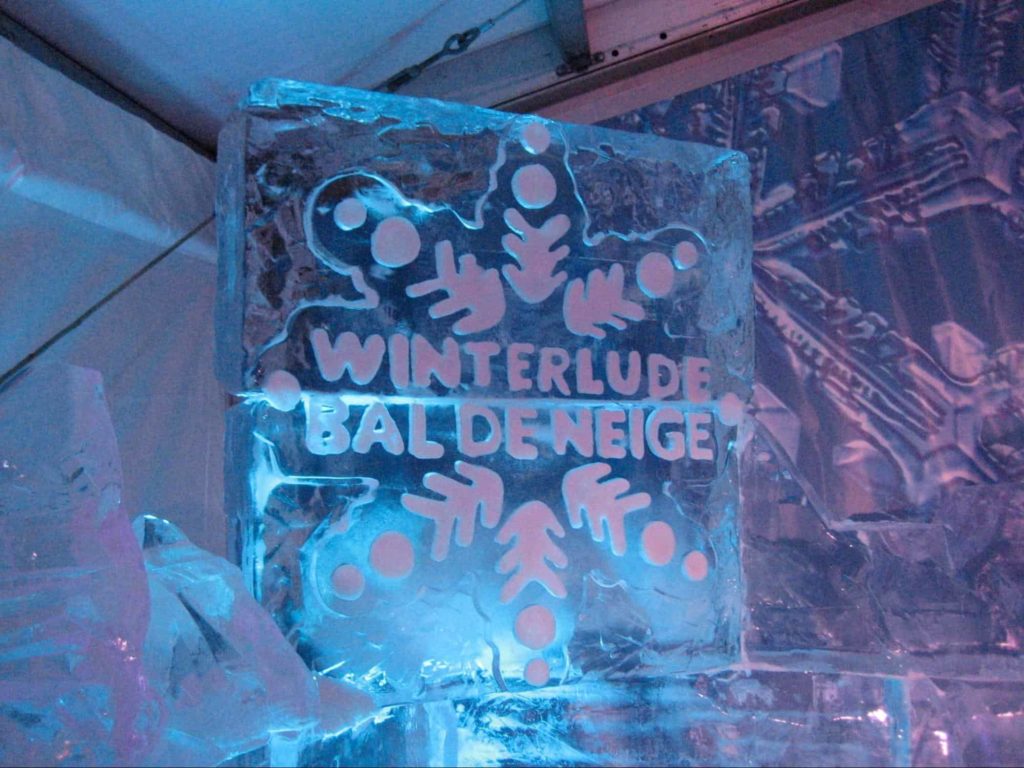 Winterlude is Ottawa's annual winter festival and has more than enough activities in store for all kinds of photos you need.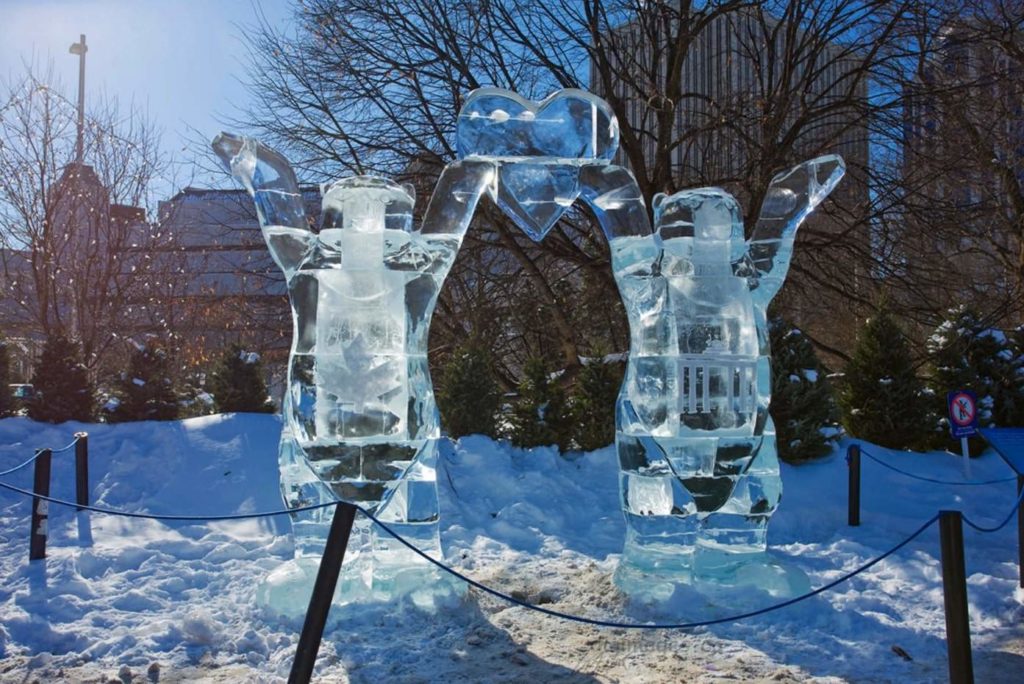 From skating along the Rideau Canal Skateway to ice sculpture contests and even parties that get your blood pumping.