Brewer Park Ottawa: All You Need to Know Before You Go
Brewer Park is a municipal park in Ottawa, Ontario, that's located on the northern banks of the Rideau River, just across from the prestigious Carleton University.
This article will cover everything you need to know before you go to Brewer Park.
History of Brewer Park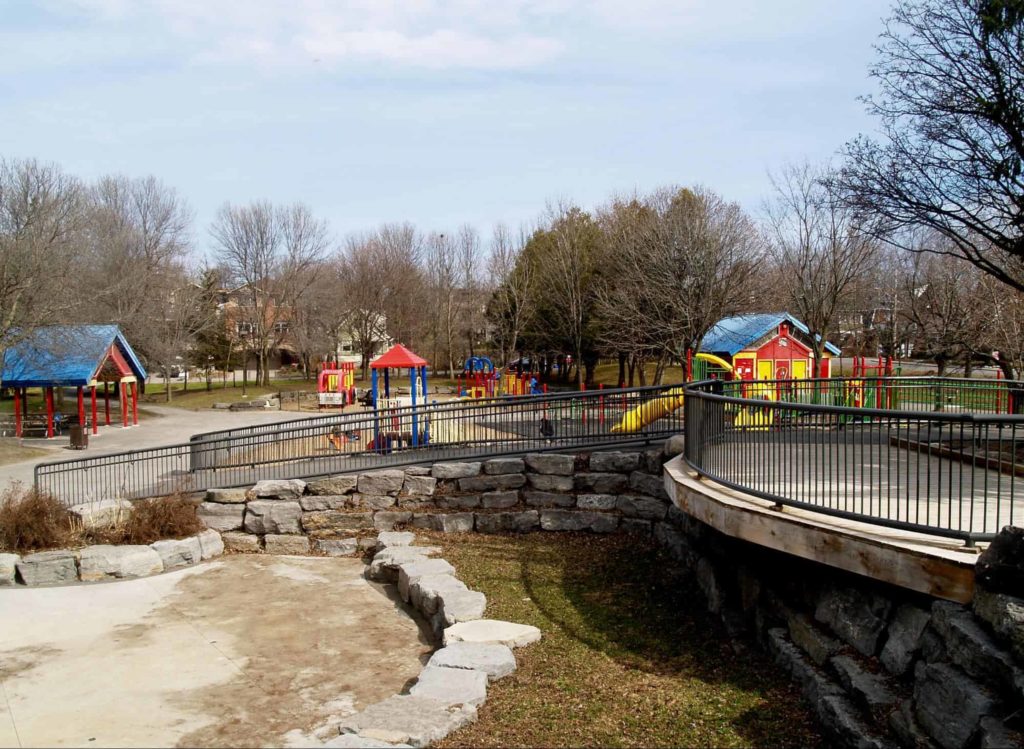 During the 1960s and 70s, Brewer Park housed its own public beach that looped around the Brewer Park Pond, a shallow pond that was only around 100 meters in diameter.
The beach attracted young crowds to the park but was sadly closed permanently in 1971 due to new Ontario laws not permitting enclosed beaches.
With pollution measurement and clarity changing, enclosed beaches were deemed hazards.
However, the pond is still there today, along with one of the buildings that once housed a canteen known as the Beach Pavillion. It was previously used as a locker room for football teams playing on the neighboring field.
This building was demolished in 2017 because, by then, it had reached the end of its functional life cycle and was in serious need of significant repairs.
The Pavillion survived relatively unharmed during the yearly spring freshet thanks to posts that raised it above the floodplain.
What's left of the park is now a tennis club and nearby residential areas protected by a low dam constructed during the 1980s.
Things to Do in or near Brewer Park
If you're in or near Brewer Park, there are lots of cool things to do, like attending the House of PainT Festival, trying out speed skating, or having a hockey game with friends.
The House of PainT Festival is a free outdoor HipHop Jam with graffiti art, breakdancing, DJs, and music from all across Canada.
It's a local community event you just have to attend as it seeks to showcase local art, music, and talent.
You can catch the next festival on August 11-13, 2023, so make sure to jot that down in your calendars!
Brewer Park opens a world-class speed-skating oval and two smaller hockey rinks that you're free to use during winter.
It's why many students from the neighboring Carleton University find the park a great place to unwind and try out some nice outdoor activities.
Where to Eat in or near Brewer Park
The best places where you can eat when you're in the vicinity of Brewer Park are Atelier, Giovanni's Restaurant & Lounge, EVOO Greek Kitchen, Table 85, Lago Bar & Grill, The Wild Oat, Morning Owl Coffeehouse, Nutty Greek Bake Shop, Wandee Thai Cuisine, and Haldi.
Restaurant
Distance (from Brewer Park)
Address
Contacts
Atelier
0.6km
540 Rochester St. Ottawa, Ontario K1S 4M1
613 321-3537 /

[email protected]

Giovanni's Restaurant & Lounge
0.9km
362 Preston St, Ottawa, Ontario K1S 4M7 Canada
613 234-3156
EVOO Greek Kitchen
0.8km
438 Preston St, Ottawa, Ontario K1S 4N4 Canada
613 695-3860
Table 85
0.5km
610 Bronson Ave Basement of Remax Building, Ottawa, Ontario K1S 4E6 Canada
613 788-2112
Lago Bar & Grill
0.6km
1001 Queen Elizabeth Dr 1001 Queen Elizabeth Driveway, Ottawa, Ontario K1S 5K7 Canada
613 235-5246
The Wild Oat
0.9km
817 Bank St, Ottawa, Ontario K1S 3V7 Canada
613 232-6232
Morning Owl Coffeehouse
0.6km
538 Rochester St, Ottawa, Ontario K1S 4M1 Canada
613 680-8336
Nutty Greek Bake Shop
0.7km
490 Rochester St, Ottawa, Ontario K1S 4L8 Canada
613 680-0806
Wandee Thai Cuisine
0.7km
40 Beech St, Ottawa, Ontario K1S 3J6 Canada
613 237-1641
Haldi
0.7km
449 Preston St, Ottawa, Ontario K1S 4N5 Canada
613 236-8158
Do's and Don'ts in Brewer Park
Like any park, Brewer Park has its own set of rules and regulations, so make sure to remember the following before you drop by for a visit:
Do's
Keep your dog leashed at all times unless in specifically designated off-leash areas.
Remember that park is only operational from 5 AM – 11 PM daily unless otherwise announced.
Don'ts
Don't litter.
Don't disturb or feed the local wildlife.
Don't use any motorized vehicles within park premises (exempted from this are wheelchairs and other mobility assistance vehicles).
Don't smoke cigarettes. Smoking is strictly prohibited in the park and within 9m of its entrances or exits and facilities.